Romantic Memphis Getaway
When it comes to planning romantic getaways in the south, you don't have to think much further than the beach. There is no better way to connect and unwind with your sweetie than by planning a romantic Memphis getaway. Walking hand in hand along the beach while listening to the crashing waves is undeniably romantic.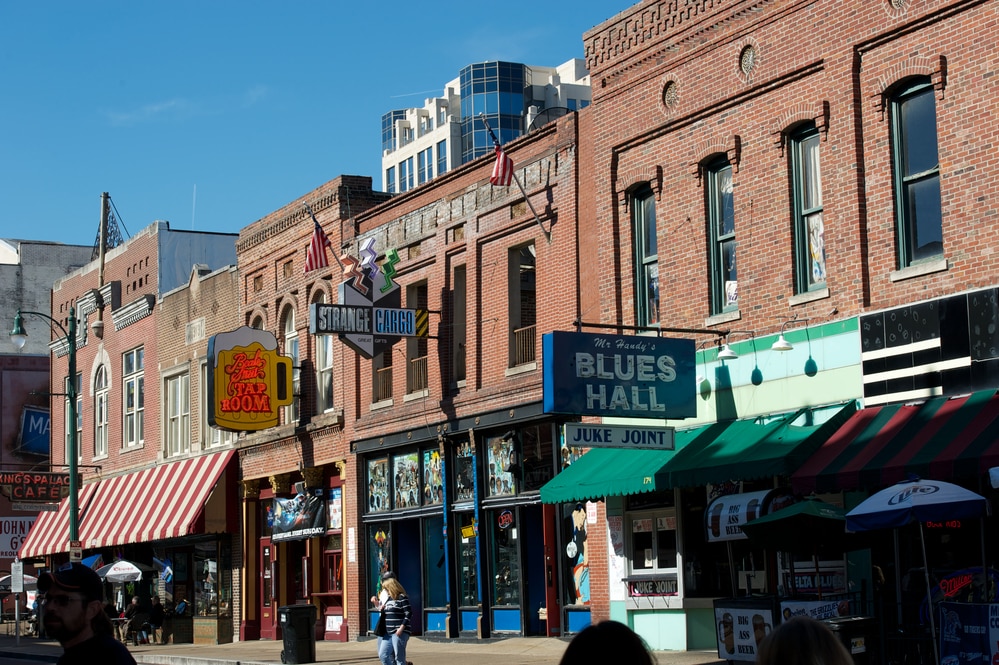 Memphis Getaway
We all know that the stress of life can get to us. When that happens, it's time for a romantic getaway with your partner. Reconnect with each other as you explore the South and all the choices for a romantic couples getaway.

When you're planning a romantic Tenessee getaway, then look no further than Memphis. Memphis is full of style, activity, and charm. Each neighborhood in this vibrant city is just a little different from the next so you'll never run out of things to do. Adventure is calling! Plan your Memphis romantic getaway today. Here are a few ideas to help you plan the perfect trip for you and your sweetie.
What to Do

Memphis is a fun city that offers a lot to do. While in Memphis you can have fun at many of the attractions, check out the magnificent scenery or simply stay in your room for a bit of weekend fun. Whatever you choose to do during your Memphis romantic getaway you are sure to have a ball!
Beale Street
Head downtown for a romantic evening strolling down Beale Street. Beale Street is one of the most iconic streets in America. You'll find restaurants, shops, and nightclubs. You'll hear the unmistakable sounds of the blues, jazz, rock, and R&B music playing all around you. Don't be surprised if you spot a few street entertainers along the way. After catching a show or having dinner take a moonlight carriage ride for a little romance under the stars.
Mud Island River Park
Mud Island River Park is another fun location to explore with your loved one. This small island, located right in the middle of the Mississippi River offers more to do than meets the eye. A short walk, or ride via a rented scooter or paddle boat, will lead you to Mud Island. Walk and splash through a scale replica of the Lower Mississippi River. Check out the Mississippi River Museum while you are there and grab a bite to eat at one of the Island's cafes. If you time your visit right, you'll even be able to see a concert while you are there!
Graceland
What would a Memphis romantic getaway be without a trip to Graceland? Elvis's home offers so much for couples to do and see. You can tour his mansion and the nearby museum to learn about the personal side of Elvis's life. You can even tour his airplanes during your visit. For a truly romantic experience, plan your wedding or renew your vows at Graceland's Chapel in the Woods.
American Dream Safari Tour
If you want to really get to know what Memphis is like book an American Dream Safari tour with Tad Pierson. He'll drive you around in a 1955 Cadillac and tell you all that he knows about the city and its history.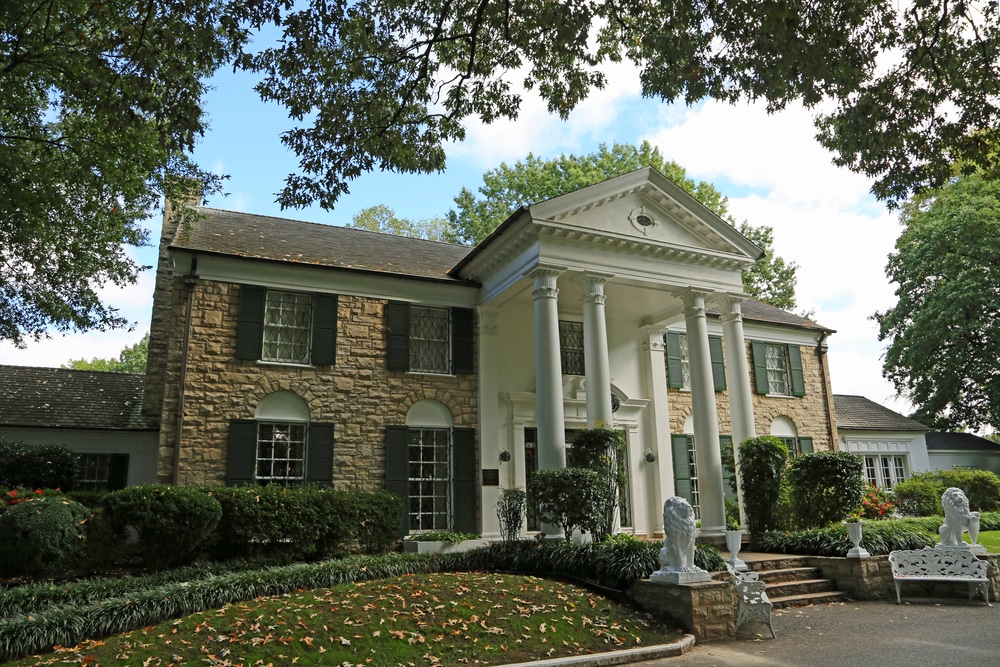 Where to Stay
Now let's tackle where to stay! When planning a romantic Memphis getaway you have to plan ahead to get a great deal on your hotel or lodging so you have a gorgeous place to lay your head after all of that exploring all day long.
Guest House at Graceland
What better place to stay for a romantic getaway in the south than at the Guest House at Graceland. You and your sweetie will be treated like the King himself in one of the hotel's posh suites. The Guest House at Graceland offers several packages, including the Hunka Hunka Burning Love package so be sure to check that out.
If you would rather stay downtown on Beale Street, then look no further than the Peabody Hotel. At the Peabody, you'll be surrounded by luxury. Make sure to book a spa day treatment at Feather's Spa. The Peabody Hotel is famous for its Mallard Ducks, which proudly march through the Grand Lobby each morning at 11am.
A must-do at The Peabody is their Afternoon Tea. Held Monday through Saturday afternoons from 1-3:30pm, this is an experience steeped in the style of the Old South, and one that we highly recommend.
The Peabody is proudly called 'the South's Grand Hotel,' and you and your sweetie will see why as soon as you step foot into the lobby.
Hotel Indigo
If you love art and music then you'll love Hotel Indigo. Located in the heart of downtown and close to all that the city has to offer, Hotel Indigo is the perfect oasis for your Memphis romantic getaway. The hotel itself is full of color and life. After a long day of exploring the city, you'll love relaxing in their rooftop pool or enjoying a bite to eat at one of their famous restaurants.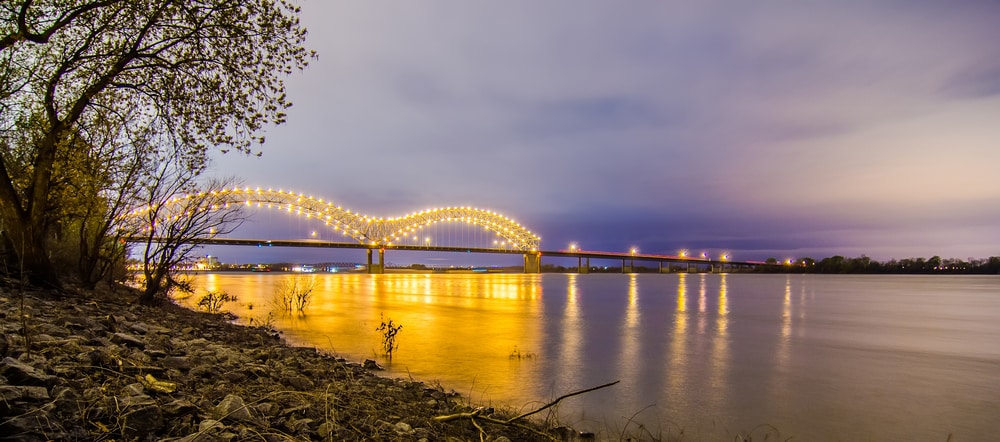 This post may contain affiliate links which won't change your price but will share some commission. As an Amazon Associate I earn from qualifying purchases.
Where to Eat
Even if you are only in town for a quick getaway you'll need some awesome places to eat! Everyone has to eat, right?! What better way to spice up your romantic getaways to the south than by planning out some awesome and romantic restaurants to visit while you are in Memphis.
Memphis Riverboats
You and your sweetie are sure to feel the love on an evening dinner cruise with Memphis Riverboats. Book a sunset dinner cruise and enjoy 2 hours of sightseeing, Memphis style barbecue, and live music from a jazz band.
Itta Bena
If you want to eat on Beale Street then you must visit the Itta Bena, an exclusive restaurant located on the top floor of the B. B. King's Blues Club. With intimate lighting and romantic music, this is the perfect place for a quiet romantic dinner for 2.
Loflin Yard
For a more relaxed evening, catch a bite to eat at Loflin Yard and enjoy your meal outside while you watch the trains pass by in the backyard. Or take your meal to the porch and enjoy your meal while rocking out to great music. This fun location is a great place to just sit down and relax for a while.
When you book a Memphis romantic getaway, you'll find yourself surrounded by a perfect mixture of history, music, luxury, and adventure. You will be so glad that you chose Memphis for your romantic getaways in the South!
CHECK OUT WHAT'S NEW ON BETSI'S WORLD
Looking for more great romantic getaways in the south?
If you have more time to extend your trip or if you are looking to plan another romantic getaway in the South you can use these posts to give you plenty of inspiration and ideas for your next trip with your loved one!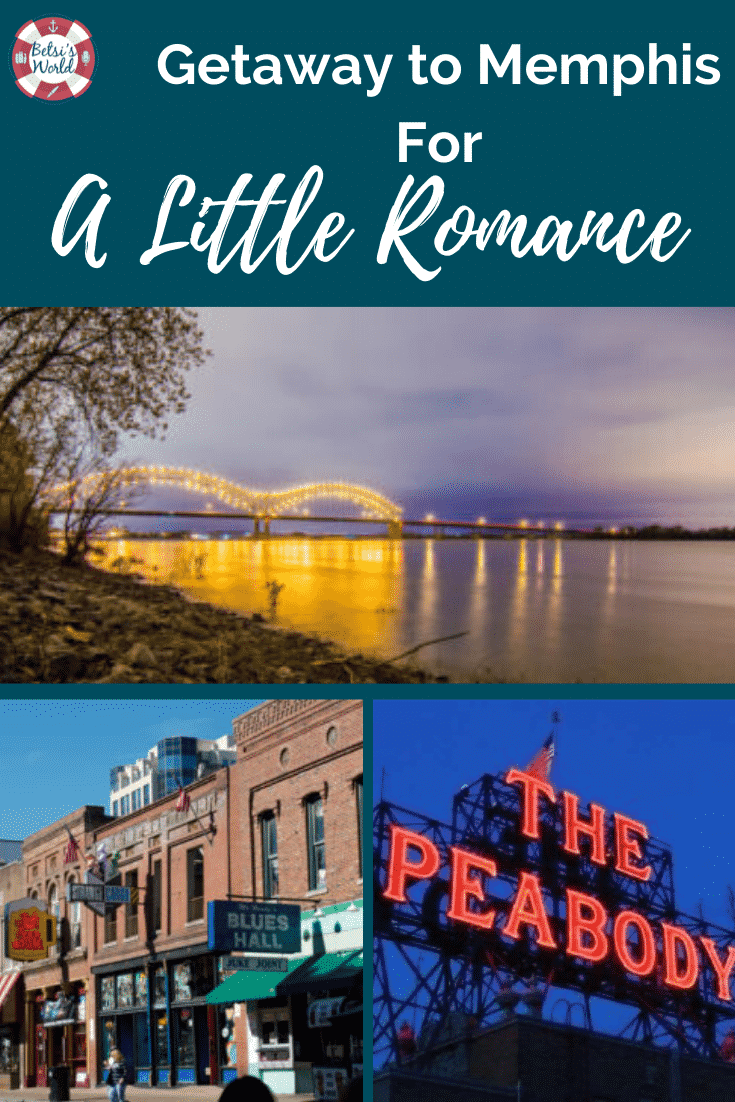 Romantic Getaways in the South