New Years Eve Celebration 2021
New Years Eve 2021 may look eerily similar to 2020, but don't worry, if you are planning on spending New Years Eve at home, there are plenty of fun ways to celebrate! There is so much to look forward to this coming year and things to be grateful for as we reflect on 2021. This holiday is all about letting go and welcoming bright, positive and exciting things in the year to come, all of which can be done from home!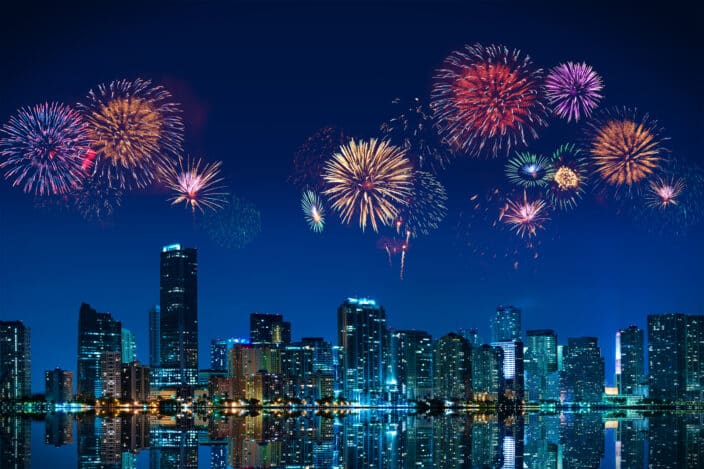 Celebrating New Years Eve at home doesn't have to be boring or uneventful. In fact, not having to deal with crowds, parking, and overpriced drinks could be a blessing in disguise! For ideas on how to ring in the New Year with flare take a peek at these fun and safe at-home celebration activities.
How To Celebrate New Years Eve At Home
Start A New Tradition
New Years Eve traditions are so fun to pass down from generation to generation. Go all out and cook a special 4 course meal or have a table filled with delicious bites for the evening. If you have kids, try making breakfast for dinner and have a pajama party with pancakes while waiting for the ball to drop!
Alternatively, you can create a special way to decorate the house every year for NYE. For example, decorate the house in tinsel and even put up and a New Years Tree! Traditions are a great way to bring in the New Year and give everyone something to look forward to.
Sparklers
If your favorite part of New Years Eve are the fireworks and sparklers, you don't have to miss out! Buy some fun sparklers to use at home in your backyard or street to bring in the new year!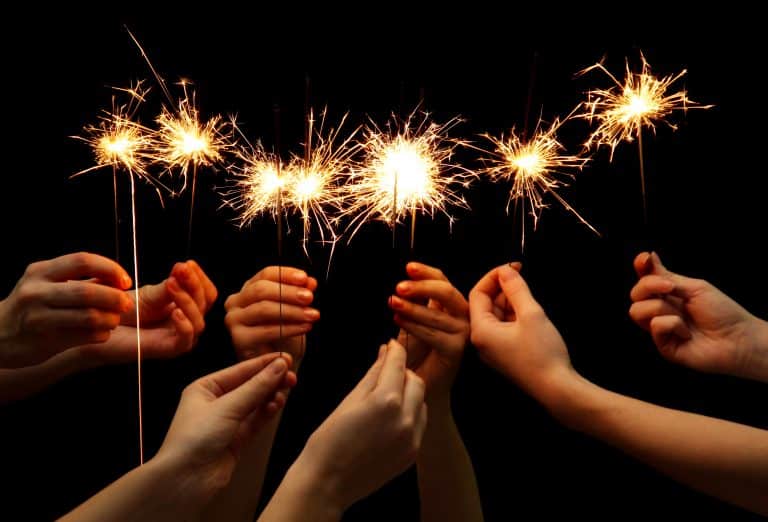 Don't forget to take some cool pictures of you and your family lighting up the New Year!
Be careful when handling these festive items, injury can occur. Tip: submerge the sparklers in water when you are done using them to be safe.
Make Cocktails
New Years Eve is the perfect time to experiment with making new and exciting cocktails. Instead of the traditional champagne toast at 12, try a cocktail toast! You don't have to get rid of the champagne entirely, there are tons of drinks that incorporate bubbles.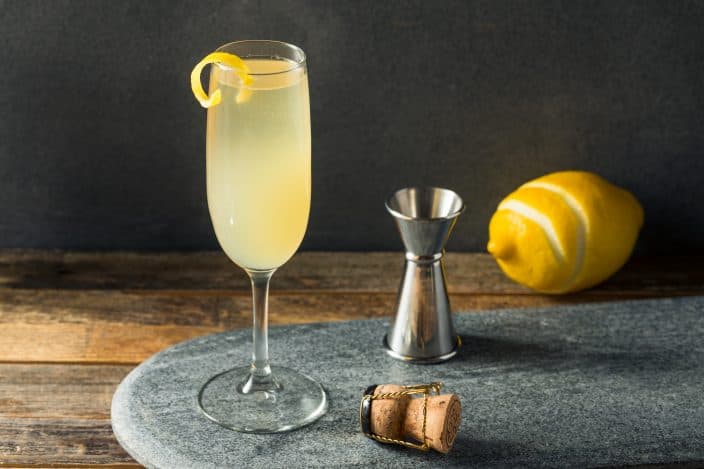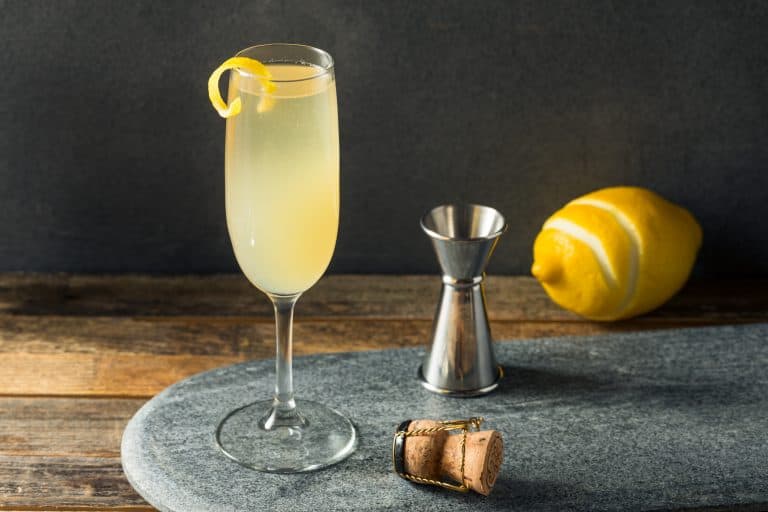 A classic sparkling cocktail is a French 75. It incorporates gin, lemon juice, champagne and sugar. Try making this with Hendricks Gin, which imparts a lovely fresh cucumber essence. For more ideas and recipes for sparkling drinks check out some of the best champagne cocktails for New Years Eve.
Create A Photobook
2021 may not have been the best year, but that doesn't mean we can't look back on it! Taking stock of the good memories is an important way to remember all you are grateful for. Browse the pictures on your cell phone, computer, social media and camera to find the best that 2021 had to offer.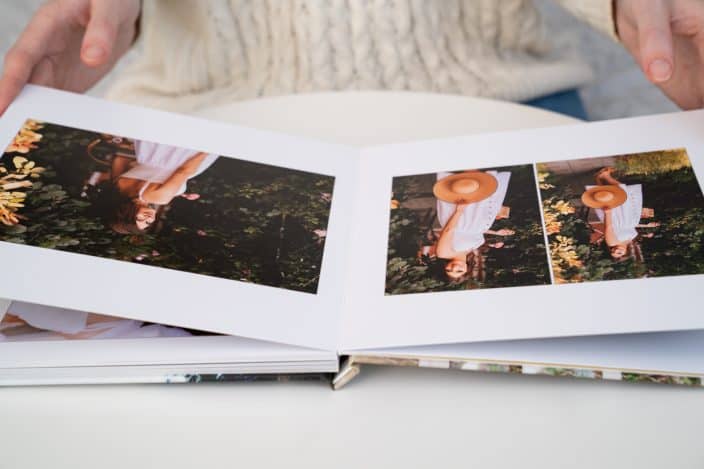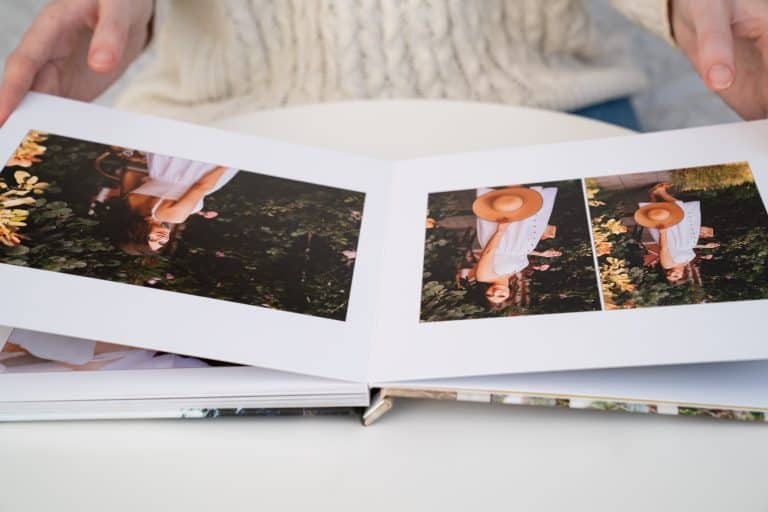 Then go online and make a photo book to remember it by. Snapfish makes it easy to create beautiful photo books online. Choose the type of book you want, upload the photos, place them and design it how you want! It is a great way to remind yourself and others that you can always find light in the darkest times.
Play Old Games
Party like you did back in the day. A great way to celebrate New Years Eve at home is to play old games you used to love. Think back to when you were a child, teen or young adult. Which games did you play most often?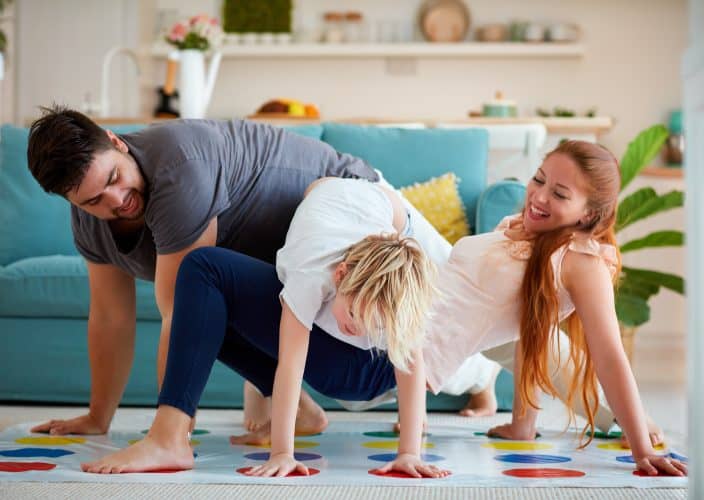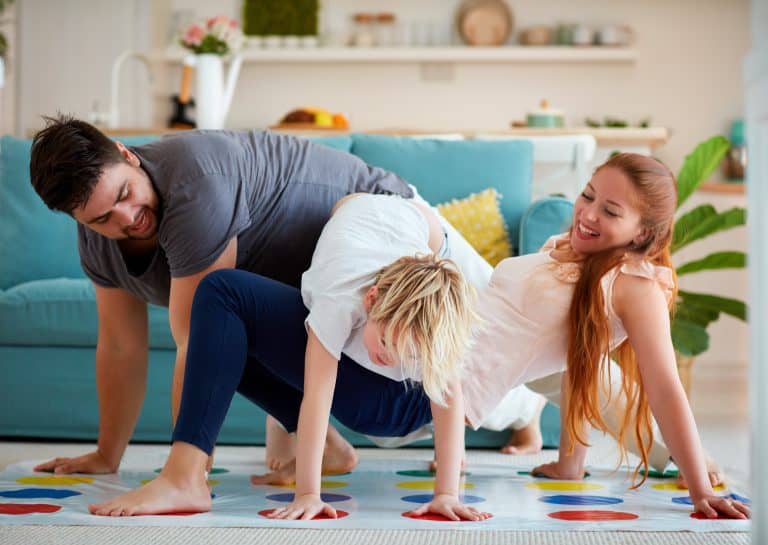 Games like Monopoly, Life, Chess , Checkers, Mouse Trap, Operation, and even Twister are fun and nostalgic classics almost everyone loves. Take the time to be a little silly and have fun!
Build A Bonfire
Or, light your fire pit or fireplace! It wouldn't truly be a New Years Eve celebration without burning old things from the past year. Now, you don't need to burn anything big (unless you really want to), a piece of paper will do. Write down all of the things you want to let go of from 2021.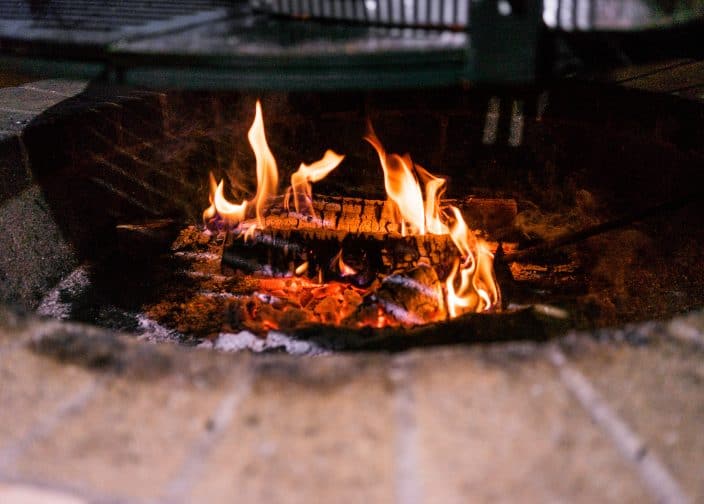 This ritual is actually really cathartic and freeing. Its wonderfully symbolic of a fresh start and new possibilities in the coming year. Plus, its a cozy way to stay warm (if you live somewhere chilly) and snuggle up with your loved one.
Make A Vision Board
Success in the New Year always starts with a great plan. Making a vision board is a creative way to get focused for the year ahead in a visual way. Gather up a bunch of magazines and flip through them to find photos that inspire you and are representative of your goals.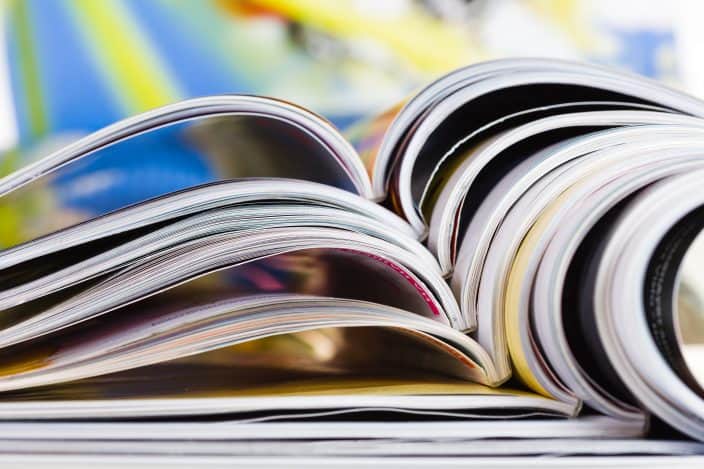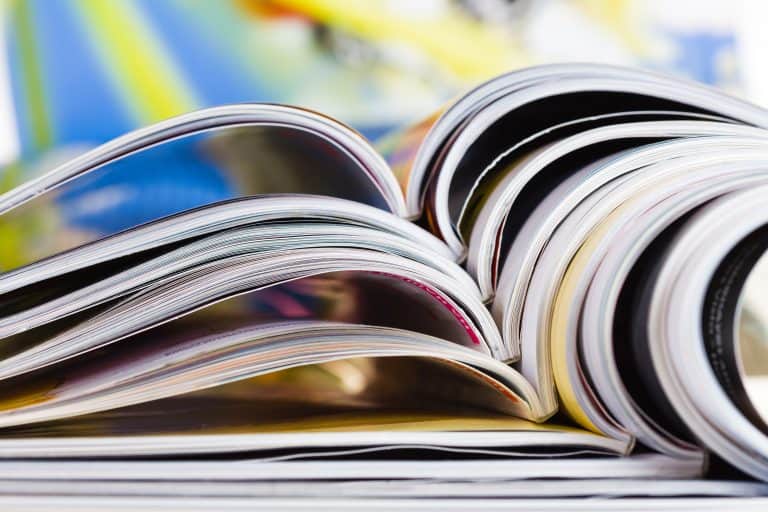 If you are an artistic person, break out your paints and add your own designs and lettering to the board. Some tips for making a vision board are:
use categories. You can organize your goals by creating spaces on your canvas for different areas of your life. For example: home, health/fitness, personal growth, work, and relationships/family.
use a mixture of literal and symbolic images to represent your goals.
choose a theme. This can be a color scheme, or a "nature" theme…etc. For example, you may choose to draw a tree and have the branches stand for your different categories, the leaves can depict words and pictures representing your goals. If you prefer a collage-style vision board, go for that!
The purpose of your vision board is to have fun making something beautiful and inspirational to you for the coming year. It should motivate you and feel authentic to you. This is one of my favorite ways to celebrate New Years Eve at home.
 This post may contain affiliate links which won't change your price but will share some commission. As an Amazon Associate I earn from qualifying purchases.
Have A Bake Off
One of my favorite ways to celebrate New Years Eve at home is to host a bake-off. Its a super fun way to have a little competition and eat some yummy treats! First, choose a dessert that everyone can make, possibly one that everyone has made before. For example, brownies, pound cake, chocolate cake, cookies, cheesecake are all great options. (To make it more challenging, choose an item no one is familiar with). Then, pick a person or a couple of people to act as the final judge(s).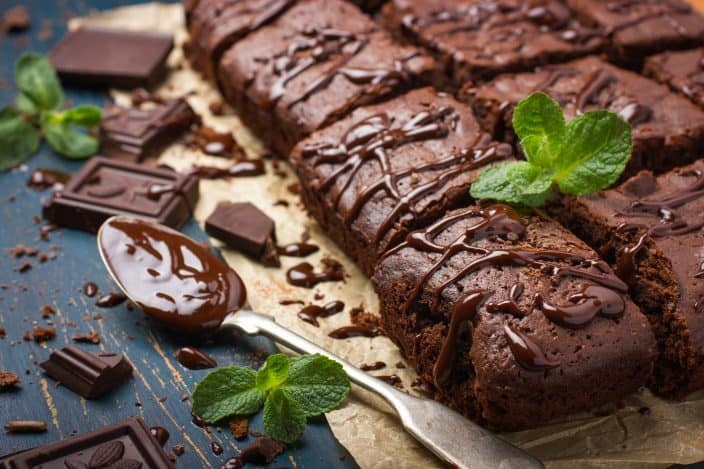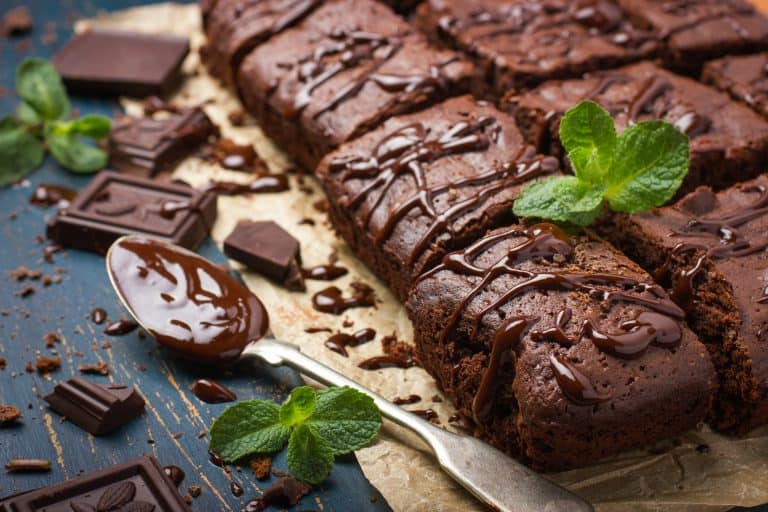 All the "contestants" make and bake the agreed upon dessert. When they are ready, the "judges" perform a blind taste test of each persons baking attempt. The person with the best taste, texture and presentation wins! Prepare a fun surprise as a gift to give for the winner.
The best part of this activity, in my opinion, is being able to eat everyone's creation. Its also a great way to learn new baking tips and recipes. You might just find your new favorite dessert!
Have A Movie Night
What's better than avoiding the crowds and snuggling in for a fantastic movie marathon? Watching a whole saga with the family is always a great time and will take you all the way up until midnight! You can also do this virtually with Netflix's Teleparty, which allows you to watch movies at the same time as your loved ones who live far away.
If you more into series, start a new series and binge it all night long. Pop some fresh popcorn and have movie theater snacks at the ready for this cozy New Years Eve in!
New Years Eve 2021
Celebrating New Years Eve at home can be just as fun as going out with these quirky ideas. Although the circumstances may not be what we hoped, we can still make the most of it and create amazing memories. Celebrate leaving 2021 in the past and welcome 2022 with enthusiasm, hope, and amazing goals.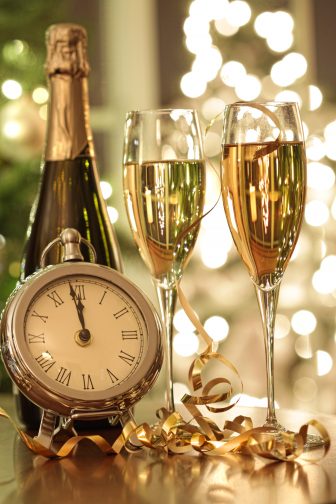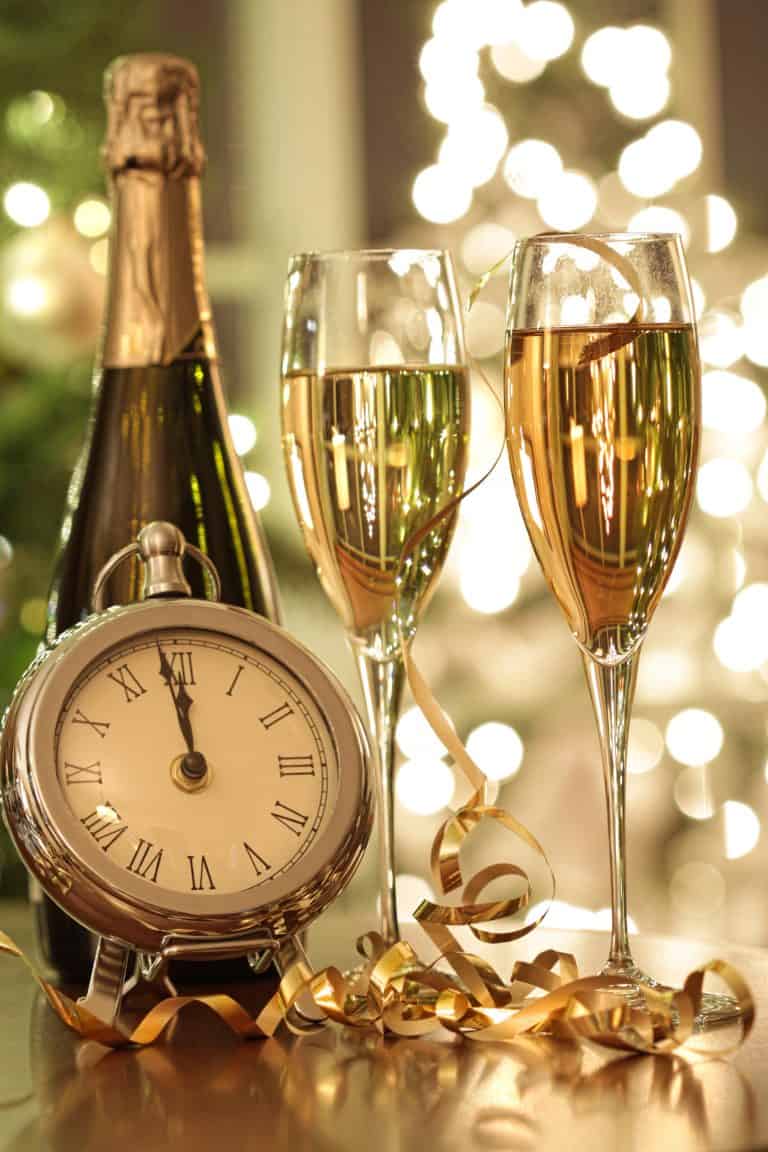 CHECK OUT WHAT'S NEW ON BETSI'S WORLD
What are you planning on doing for New Years Eve? Are you staying in or going out? We'd love to hear from you in the comments below!
Entertaining Recipes, Drinks and Tips
Everything you need to be the best host or hostess for your guests!