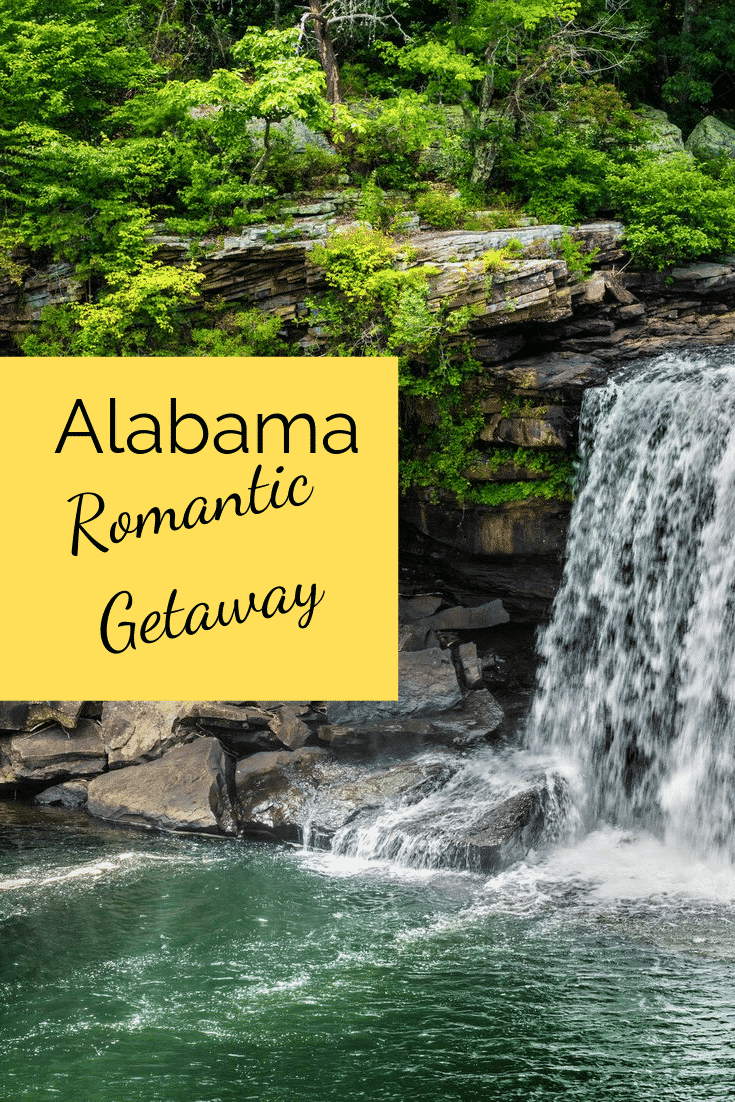 Romantic Getaway in Alabama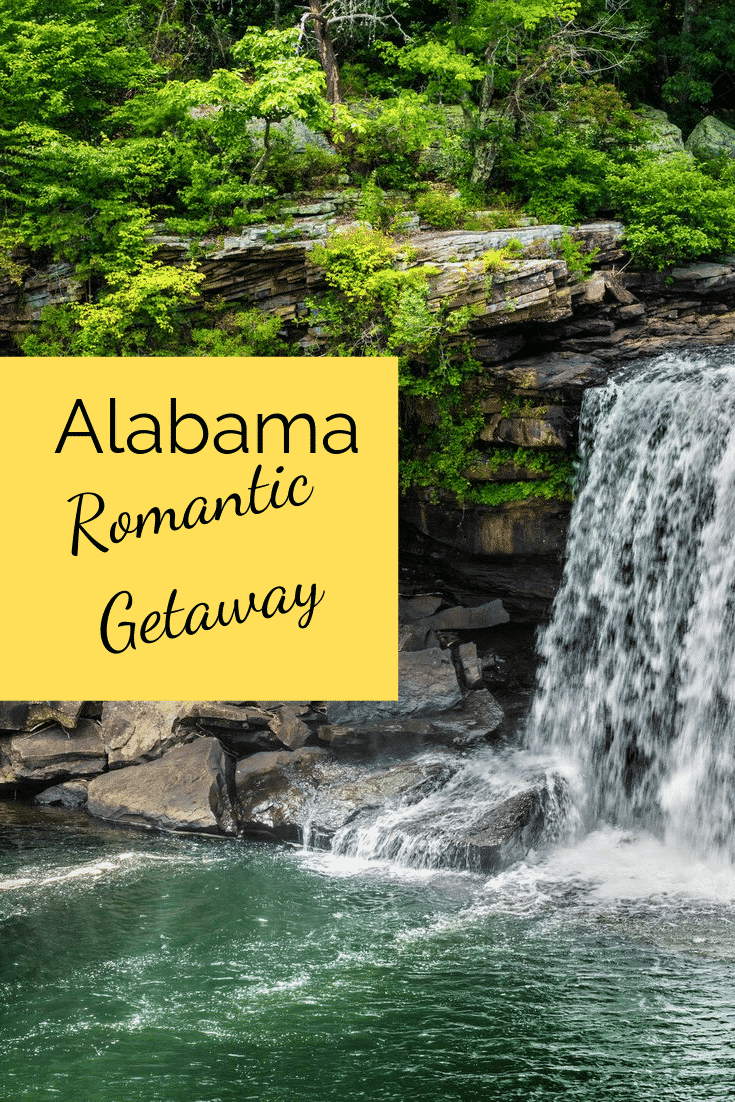 This post may contain affiliate links which won't change your price but will share some commission.
There are many Alabama romantic getaways for you to enjoy with your partner. From the rustic to the more luxurious options, this beautiful state is happy to provide you with ample options to choose from for your next romantic getaway.
A romantic getaway can be spontaneous, or it can be planned – Jim and I have done both. But the point is to getaway. Leave the stress of life behind and focus on each other. Travel somewhere different and explore together. Laugh together. Sip a glass of wine or a beer as you kick back and enjoy each other. Don't worry about the house, the kids, the bills….they will be there when you return. But this is a chance to play together, to laugh together, without distraction. You don't have to spend a ton of money on a getaway – it is the experience that counts. Romantic getaways give you the time and the space to talk about hopes, dreams, difficult decisions you are facing, and lets you reconnect….not to mention the romance part.
If you'll allow me to spark some thought here…..when was the last time the two of you laughed together? Held hands and went for a walk? Snuggled up, kicked your feet up and relaxed together? Just hung out together and did something fun? If you can't remember, then it has been too long! That's why it is critical to your relationship to take time away (take a romantic getaway together) and spend it without an agenda, just having fun – the two of you.
How to Plan a Romantic Getaway?
I begin by thinking of all the places that are within four hours driving distance or two hours flying distance from us. When an area pops up that we have not been to, and has things that we both love to do, then I have a winner. I take time to talk with Jim, asking his opinion of the destination. However, if I want to surprise him, I make sure he does not have any plans for the dates I have in mind. Then I book the hotel reservations, and the flight reservations (if we are flying), and about a week before we are ready to leave I tell him we're taking a mystery trip, and share details without telling him where we are going.
We don't typically go to destinations that are dressy in nature. We like a more laid back casual vibe. So packing is fairly easy. And then if we are driving I play navigator, and don't reveal the destination until we are almost there. The spontaneity of these types of getaways works if you both like surprises. If you partner does not like surprises, then planning a romantic getaway together is the better choice.
Rustic Alabama Romantic Getaway in DeKalb & Cherokee Counties
Where to Play
Located a short distance from Chattanooga, Tennessee, there's lots to do! Outdoor lovers flock to this area!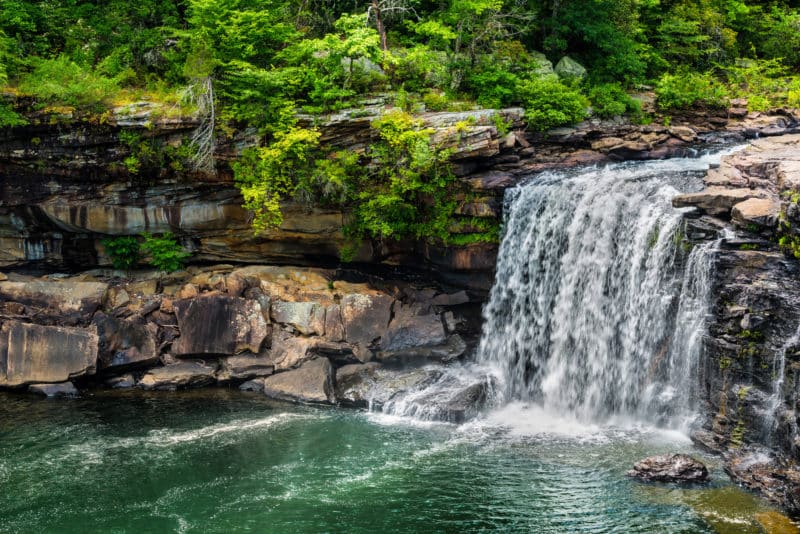 Go rappelling at Little River Canyon National Preserve. Hike and look for waterfalls in DeSoto State Park, or get your adrenaline pumping with True Adventure Sports.


For something a bit different, check out Orbix Hot Glass and make your own handblown glass creation. Railroad buffs will love the Depot Museum in Fort Payne. Take a trip up Lookout Mountain to Cloudmont Ski & Golf Resort, and spend the day on the slopes or the links, depending on the time of year you plan your visit. Make the 24 mile trip from Fort Payne and visit Cherokee Rock Village.
Where to Stay
Stay at Bear Creek Log Cabins. The log cabins at Bear Creek Log Cabins are all about privacy, making them a great choice for an unplugged Alabama romantic getaway. Each cabin offers a different rate and the owners are happy to chat about different rates based on the number of people staying in a particular cabin. You'll enjoy a 5 person hot tub, cable television, a full kitchen, and an outside campfire pit to truly reconnect with your spouse when you opt to spend your romantic getaway here.
Cowan Creek Resort is located on Weiss Lake this rustic romantic getaway in Alabama will provide you with the privacy you desire and the tranquil environment you need to rejuvenate with your partner. You could even rent a pontoon boat or kayak to get out in the lake with your partner during your stay at Cowan Creek Resort. With a screened-in porch on your cabin, you won't have to worry about getting bit up by bugs while you enjoy the views at this beautiful location in Alabama.
Musical Alabama Romantic Getaway in Muscle Shoals and Florence
Where to Play
Muscle Shoals and Florence has so much that it is difficult to cover it all. But there is definitely something for everyone who visits! So let's break it down.
Arts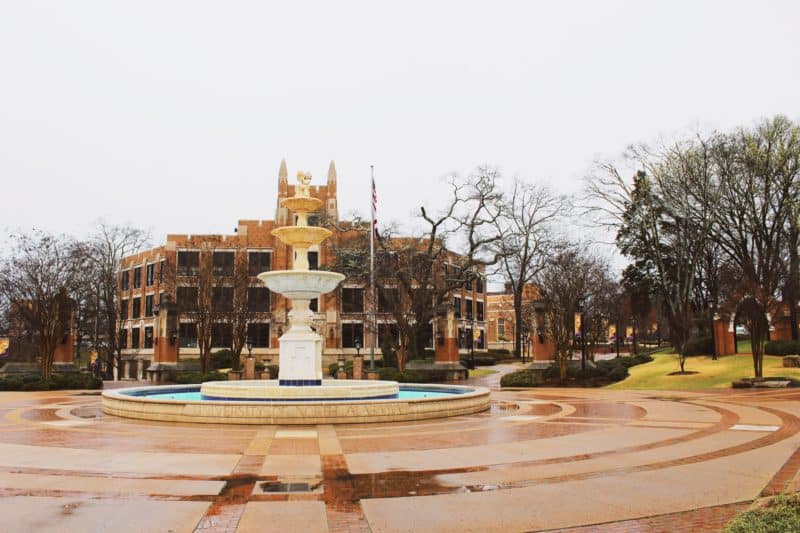 History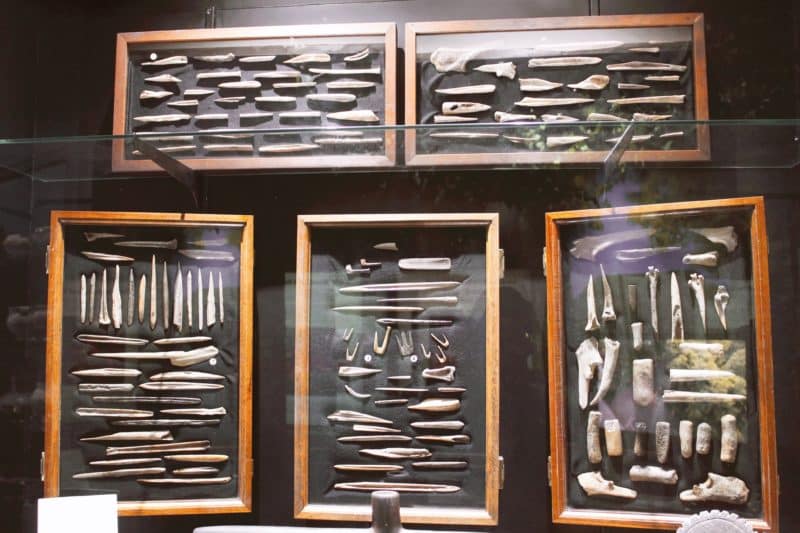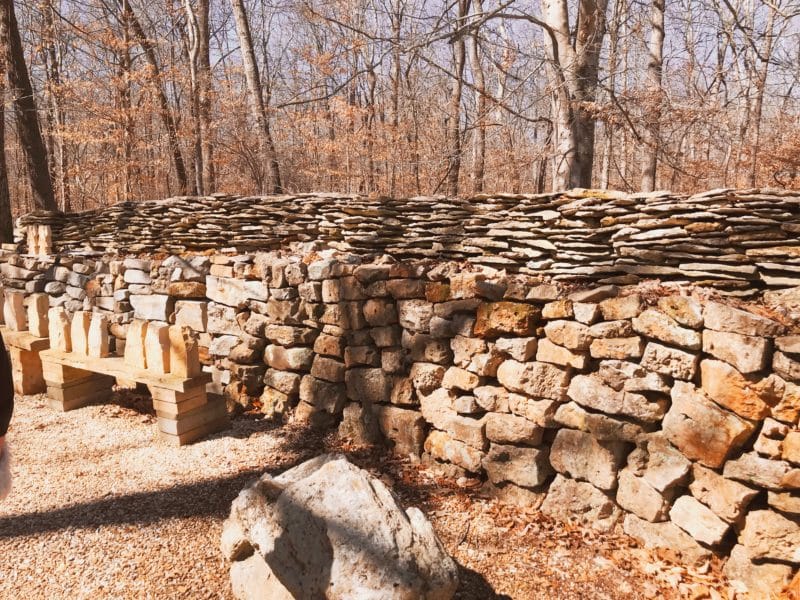 There is something about the Shoals area that seeps deep in your soul and does not let you go. You hear it in the music that comes from the Shoals. I swear it is birthed in the Tenessee River.
W.C. Handy, known as the Father of the Blues, was born in Florence in 1873 in a humble two-room cabin. The museum features a large collection of W.C. Handy memorabilia. In 1909 Handy and his band moved to Memphis, Tennessee where they played in various clubs on Beale Street. One of Handy's iconic songs was "Mr. Crump's Blues", written by Handy for Edward Crump as a campaign song. Handy later rewrote the song and renamed it "The Memphis Blues" in 1912.
Shea the Few performing on Backbeat Mojo Tour, Memphis, TN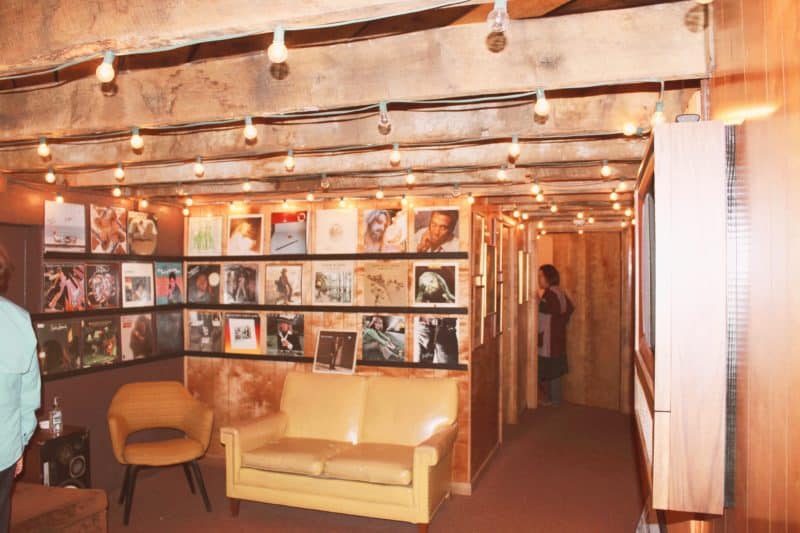 Where to Stay
GunRunner Boutique Hotel – there is only one way to classify the GunRunner Boutique Hotel, "Bad Ass Luxury" and perfect for an Alabama romantic getaway! With only ten luxury suites, the GunRunner nails luxury. Seven of the ten suites feature balconies, and there is a one-of-a-bar located in the common area. We loved our stay at the GunRunner. The special touches like the exposed brick walls, the glass-enclosed showers, Keurig coffee machines in each room, and the thick, thirsty bathrobes make your stay special.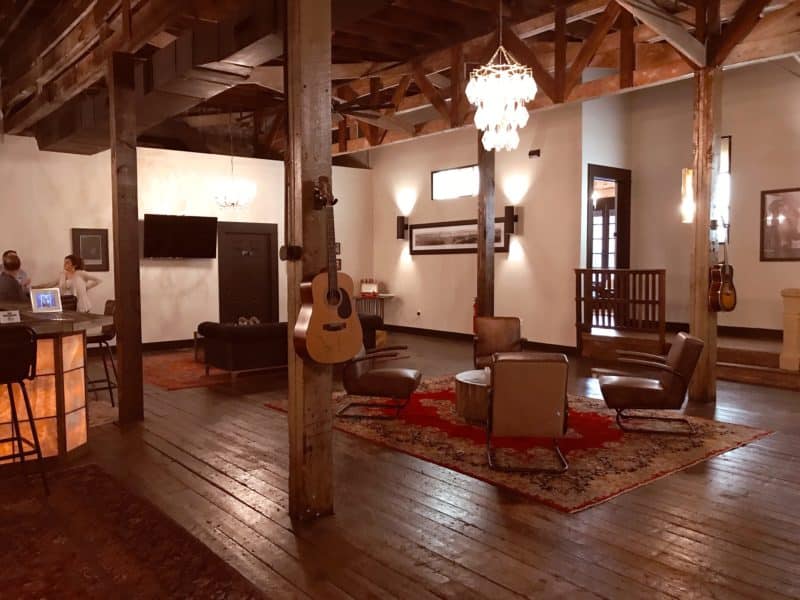 The Stricklin Hotel is one of Florence's newer hotels and prides themselves on making each guest feel like The Stricklin is their home away from home. Southern charm and hospitality meet timeless elegance at the Stricklin.
There are so many great destinations in Alabama that are ideal for an Alabama Romantic Getaway, so look for another collection of Alabama getaways for two! And of course, the Alabama beaches are fantastic, so we'll be sharing our favorites as well. I hope you have a ball planning your next Alabama romantic getaway – whether you choose a musical getaway to Florence and Muscle Shoals, or choose an outdoor lovers getaway, there is a lot to explore!
You Might Also Like
Romantic Getaway in Miami, Florida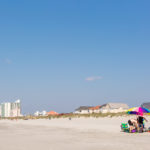 South Carolina Romantic Getaways in the Fall