The Best Orlando Girls Getaway
An Orlando girls getaway is a great way to spend a mini vacation this year. Who does not need some serious "me" time? Getting away with some of your best gal pals for some relaxation, laughter, and food is always good medicine. It's a sure fire way to re-ignite you to face the stresses of everyday living. What better place to plan a girls getaway than Florida? So read on for some great ideas for an Orlando girls getaway!
Orlando may be a short trip from Ft. Pierce for me, but it is worlds away. And when I get a chance to run away to Orlando with a few of my gals? Done deal! Here are some great ideas to spark your imagination in planning your next girls getaway in Orlando.
Why An Orlando Girls Getaway?
Orlando is ideal for a Florida girls getaway! The weather is great, the food is fabulous, and there's lots to do and see. Orlando is also an ideal meeting place because of it's close proximity to both Orlando International Airport and Sanford Airport. That makes meeting up and travel super simple, no matter where you are coming from for your Orlando girls getaway.
And who can resist the draw of Disney pixie dust? After all, Orlando is home to Disney World & Disney Springs. Whether you are 13 or 70, Disney still has a hold on our hearts, and there is nothing like spending a day at Disney or an evening at Disney Springs to get your fix of Disney magic.
Where to Stay
Hyatt Regency Grand Cypress
The Grand Cypress is a great option for hosting your Orlando girls getaway. It is conveniently located one mile from Disney, close to Universal Orlando and SeaWorld. You will fall in love with the lagoon pool, which is the centerpiece of the Grand Cypress.
This pool is perched along 1,000 feet of sand beach on Lake Windsong, and features 12 waterfalls, two whirlpools, and huge wrap-around sundecks. Indulge in one of their spa services. Aahhh…can't you just feel the relaxation? You can choose from multiple treatments like a massage, facial, or mani/pedi. What could be a better way to begin your Orlando girls getaway?
Gaylord Palms
The Gaylord Palms is in nearby Kississimmee but is just a hop away from Disney and Universal. When you choose the Gaylord Palms for your Orlando girls getaway you don't even have to leave the resort! As you walk around the atrium, you'll see scenes from the Everglades, historic St. Augustine and Key West. A summer stay at the Gaylord Palms is well equipped with multiple pools and a water park. You and your girlfriends will be able to stay cool and refreshed in the summer heat. Sit by the adults-only pool and relax and work on your tan (and grab some vitamin D – a double benefit!).
Things To Do In Orlando During A Girls Getaway
Take a Cooking Class
There are lots of options for cooking classes in Orlando, but one of the top choices is Truffles & Trifles. Started by Marci Arthur, a celebrity cooking personality, you'll be in good hands with her classically trained chefs.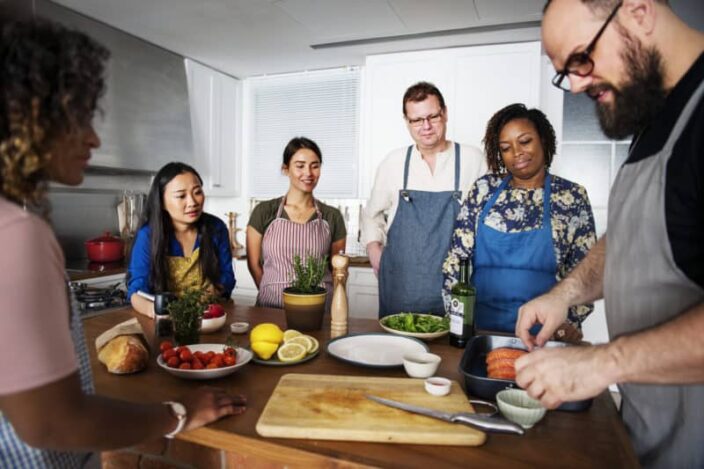 Truffles & Trifles is the largest cooking school in the Southeast, and the Food Network has named them one of the top five cooking schools in the country. What could be better than an evening spent creating edible art with your gals and of course eating your creation? This is a perfect activity for an Orlando girls getaway.
Get Natural….Explore Nature
Enjoy a boat tour with Winter Park Scenic Boat Tours. These small 18 person tours take you through Winter Park Chain of Lakes. Each tour gives you the opportunity to see towering cypress trees, sub-tropical flowers and fauna, swanky private homes and estates snuggled along the shore. Keep your eyes peeled and you'll see cranes, alligators, and other local wildlife.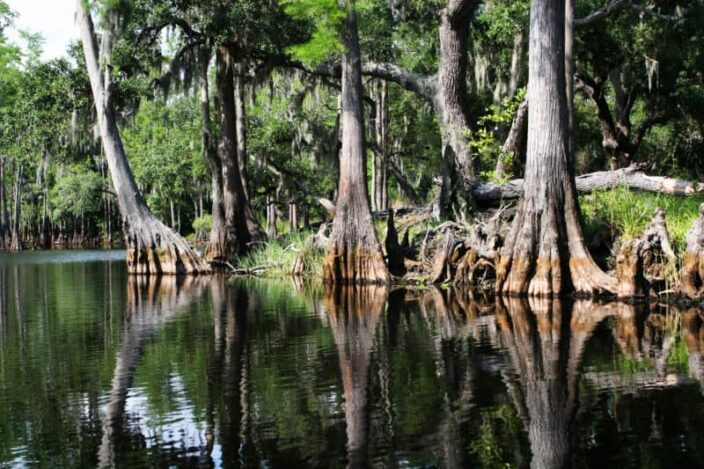 After your tour, head over to Park Avenue, Central Florida´s popular, upscale shopping district, is conveniently located on the East end of Morse Boulevard on Lake Osceola. After all, what's an Orlando girls getaway without a little bit of retail therapy?
Take a Food Tour
Nothing lets you experience the local flavor of a destination like a food tour! Orlando Food Tours offers you and your gal pals the chance to sip, stroll, and nosh your way through local neighborhood eateries. Get your steps in while you eat, a win-win situation! And in my opinion, there is no better way to experience a neighborhood than with a locavore – a local food lover – which is the cornerstone of Orlando Food Tours.
You have two tours to choose from:
The Winter Park Walking Food Tour takes you through the brick streets of historic Winter Park, where you'll try some of the local's favorite dishes.
Audubon Park Food Tour, only held during the afternoon on Sunday, is idea for lovers of organic locally sourced cuisine. During this tour you can check out the local craft beer and cocktails, craft food and take in the local culture!
You can even put together your own tour based on the group's needs and preferences. For example, if you'd like to have a tour at night or in a specific area then you can customize it to your liking! Its the perfect outing for a group of foodie girlfriends.
Shop, Eat & Experience the Magic Disney Pixie Dust at Disney Springs
 This post may contain affiliate links which won't change your price but will share some commission. As an Amazon Associate I earn from qualifying purchases.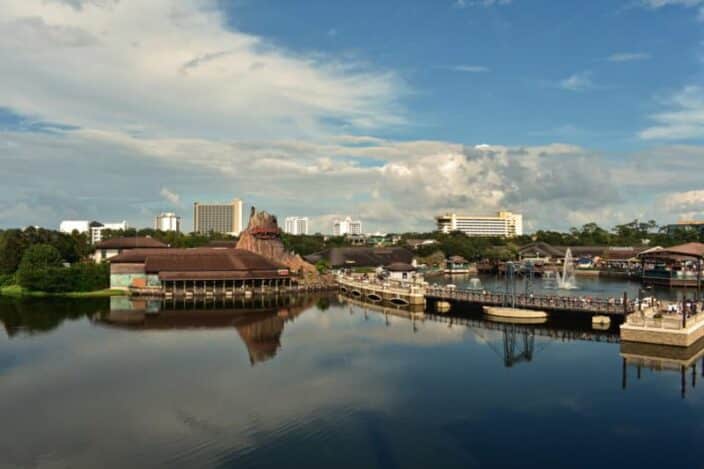 A girls getaway in Orlando is nothing without a visit to Disney. I don't mean the theme park…I love Disney Springs! There are some great shops, fabulous food – check out Paddlefish for some delicious seafood! In fact, there are 64 different choices for food at Disney Springs! If you love to shop, then you'll love the selection of shops at Disney Springs – 108 different stores! Find everything from luxury items to fun souvenirs and Disney themed gifts to bring home.
Reconnect During An Orlando Girls Getaway
Being able to experience an Orlando girls getaway is a wonderful way to detach from the hectic life that we lead. Because of our increasingly busy lives, it can be hard to find the time to spend time with close friends. A girls getaway offers the opportunity to reconnect with your girlfriends, catch up on each others lives, and just spend much needed quality time together.
Getaways are not only fun, but important for your mental health. Getting away from your regularly scheduled life to decompress under the warm Orlando sun and partake in new events with your girlfriends is a great way to enjoy life and feel happier. No matter what you choose to do on your Orlando girls getaway you can't go wrong!
CHECK OUT WHAT'S NEW ON BETSI'S WORLD
What is your favorite place to go on a girls getaway? Let us know in the comments below!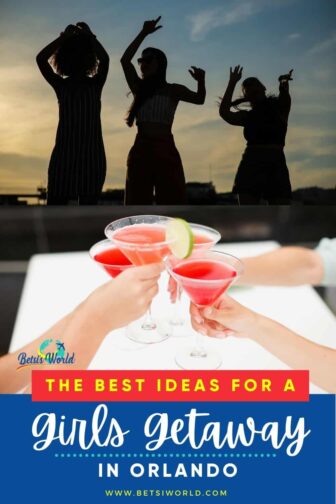 Other Vacations You May Like