The Best Pet Gifts For the Holidays
Gifts for pet owners are all over the web: leashes, mats, treats…etc. But what about giving the gift of smart pet products? These unique pet gifts will stand out in your friends and family's eyes against the usual pet presents.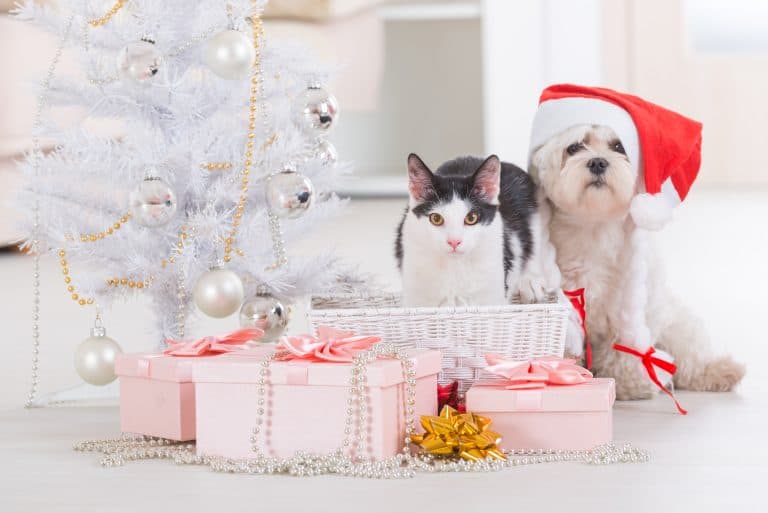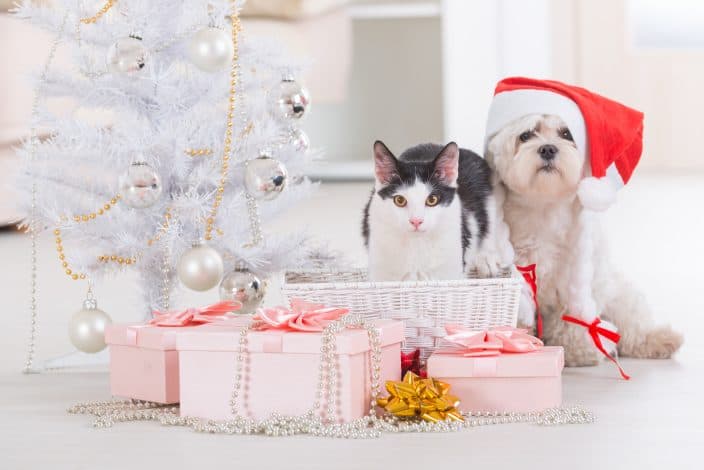 As you may know, smart home products are designed to make our lives a little easier. And while a variety of smart products are designed to make housework easier or your home safer, there are several great products that make pet parenthood a little bit simpler. These 10 cool smart gifts for families with pets are awesome tech upgrades any pet owner would love.
10 Cool Smart Gifts for Families with Pets
PetNet SmartFeeder
This gift takes the guesswork out of feeding a pet! With the PetNet SmartFeeder, the amount of food the pet needs will be automatically calculated based on the pet's weight, age, activity level and food type. Then, the feeder will dispense the food on a schedule that is customizable. That means a pet will be fed at the same time each day, no matter where the pet owner is.
Link AKC Smart Collar
Do you know of someone who has an explorative dog who likes to run away? Keep him safe and secure with the Link AKC Smart Collar, which not only has GPS tracking but also an activity monitor. And it works with both iOS and Android, so they can be sure that they'll be able to find their runaway quickly and easily with this smart device. This pet gift will bring any pet owner peace of mind.
PetSafe Self-Cleaning Litter Box
Anyone who owns a cat knows the worst part about cat ownership is cleaning the litter box. What if the box could do the messy work for you? With the PetSafe Self-Cleaning Litter Box, cat owners will never have to clean up a messy litter box again! This self-cleaning litter box rakes solid waste into a waste trap and begins a cleaning cycle 20 minutes after every litter box use. This gift is especially good for pet lovers with limited time and a busy schedule.
PetChatz HD
Does you have a friend or family member that complains about their pet getting lonely staying at home each day while they head off to work? With PetChatz HD, they can check in on their pet and even chat with them while they're away. All they need to do is open the video chat app on their phone or computer, hit the chat button and they'll instantly be connected with their in-home device. Grab this gift for a home-sick pet owner!
iFetch Ball Launcher
If you know an active pooch, this smart home gadget is for them! The iFetch automatic ball launcher plays fetch with the dog, allowing pet owners to relax while their dog gets their daily workout. The ball launcher tosses a blue ball for the dog to fetch after he places it on top of the machine. Its a great dog training gift too!
Furbo Dog Camera and Treat Tosser
Pet owners can keep an eye on their dogs while they're away and reward them for good behavior with this fun smart gadget. The Furbo Dog Camera will notify them of dog-related events, like barking, allowing them to check in with their furry friend only when they need to. Plus, if they see them being well-behaved, they can ask Alexa (or any other smart home speaker) to toss their dog a treat!
K&H Pet Products Heated Pet Bed
This is an excellent gift for pets during the cold winter months. This Heated Pet Bed has soft foam walls and a removable heater, pillow and outer cover for easy washing. The heated bed automatically responds to changes in temperature to warm your pets natural body temperature. This is one of those perfect gifts for pet owners who have small dogs that get cold easily.
Petcube Pet Camera with Laser Toy
Do you know someone whose pet needs constant entertaining? Then this gift is perfect for them. Pet owners will thank you for giving this awesome pet gift. Keep your pet entertained while you are away for the holidays or vacation with this Petcube Play Camera. With this device pet-owners can see their pets and play with them with a built-in pet safe laser toy. The toy can be controlled from their phone, or set to autoplay mode to entertain their pet when they cannot. This is a great gift for anyone who has a needy pet or doesn't like to spend too much time away from them .
 This post may contain affiliate links which won't change your price but will share some commission. As an Amazon Associate I earn from qualifying purchases.
Robot Vacuum Cleaner
It may not be a gift specifically for pet, but it will surely help anyone who is a pet owner. This Robot Vacuum Cleaner comes with Carpet Boost, which pulls long hairs out of the carpet to give them a deep clean. It is also fully automated with an app and is voice activated with any Alexa device. We all know pets can leave a lot of hair, dirt and dust behind, this vacuum cleaner will take the work out of cleaning up after their pets!
Dog Bark Collar
This a great gift for a new pet owner. This dog bark collar is humane and does not shock. It helps to decrease a dog's barking automatically with 7 safe stages of sound (beeps) and vibrations. It will adjust to the frequency of the dog's bark, as well. This is a great gift for jumpy or loud dogs and works well in conjunction with the command "No". Your dog loving friends and family members will thank you for their peaceful days and nights!
---
These gifts for pet owners are not only convenient, they are smart! In our very busy lives, smart devices lighten the load by tackling tasks that we don't have time to do. These devices also make sure pets are comfortable and taken care of. What better way to say "I care for you and your pet" than one of these awesome pet gifts?
CHECK OUT WHAT'S NEW ON BETSI'S WORLD
Which one of these pet inspired smart gifts are your favorite? Will you be gifting them to yourself or others? We'd love to hear from you in the comments below!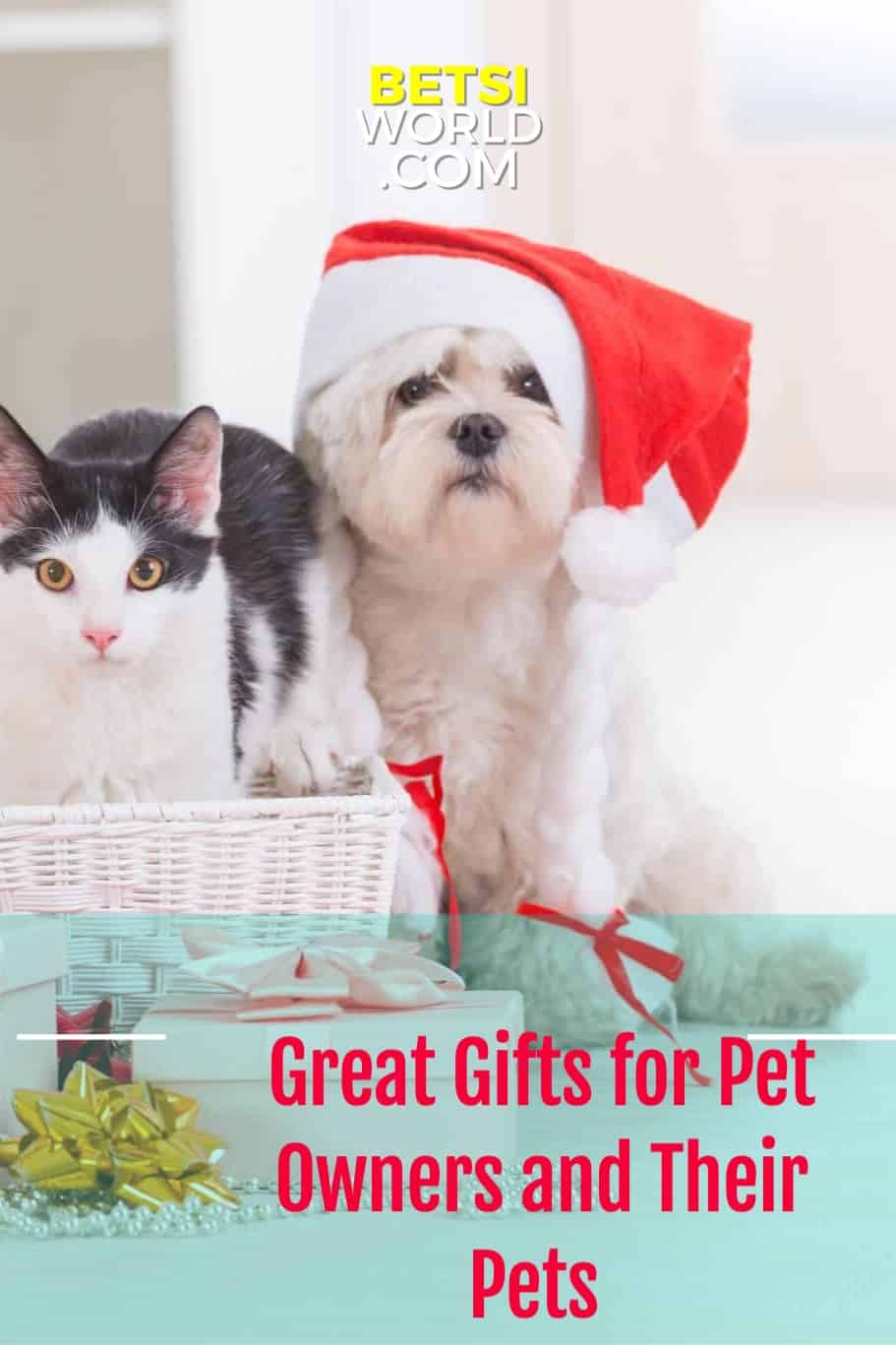 Other Gift Guides You May Like