A romantic getaway weekend is perfect for the autumn season, especially a romantic beach getaway. Few things are better than taking a stroll along the shore with your sweetheart at sunset or sunrise.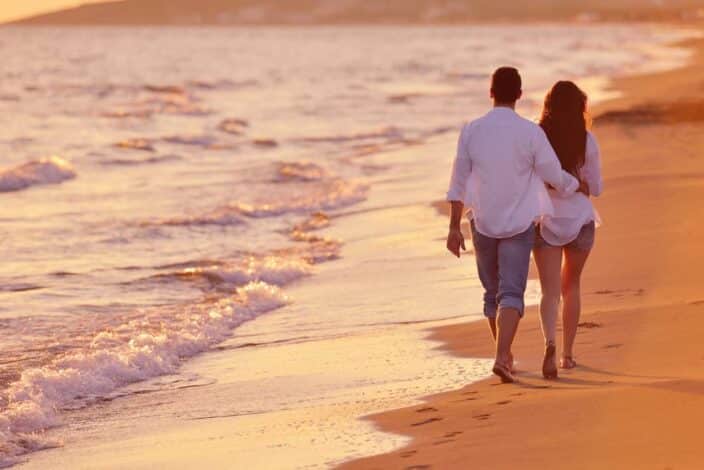 While visiting the beach during the summer can be fun, there are some benefits to taking an autumn beach trip. In addition to fewer crowds and a break from the summer heat, several beach destinations are more enjoyable during the fall months. If you're planning romantic getaway for a weekend, consider one of these beautiful beaches to visit in the fall.
Romantic Weekend Getaway In The Fall
Huntington Beach, South Carolina
Huntington Beach is a lovely choice for a romantic getaway for a weekend. As the weather begins to cool at this southern beach destination, the crowds begin to thin. Fewer crowds means local wildlife come out of hiding and show off their beauty along the beach. The fall weather invites you to take a romantic stroll along the shore during sunset.
In addition to taking in the beautiful fall colors throughout Huntington Beach, you'll also get a chance to view the huge array of birds that call this three-mile long beach and surrounding state park home during the fall. 
Clearwater, Florida
While many US beaches are too cold for swimming during the fall months, the water in Clearwater stays warm well into autumn. Clearwater beach is one of the most beautiful beaches on the West coast. The white sand and turquoise water makes a Florida hotspot you don't want to miss. Plus, autumn is dry season in Florida, so you won't have to worry about those large thunderstorms Florida is known for.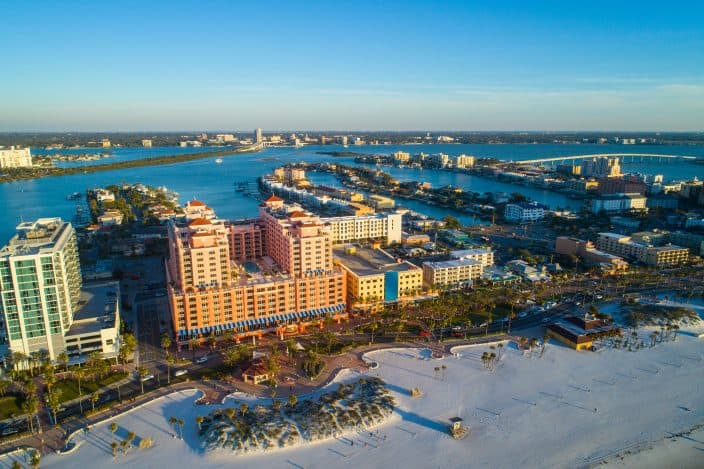 And if you schedule your visit during October, be sure to check out the annual Stone Crab Festival held in the middle of the month. If you love craft beer, they are also holding a OctoBeerfest where you can indulge in tasting a variety of different brews. When it comes to romantic getaways in the south you can't beat a beautiful view, great food, and someone wonderful to share it with!
A Romantic Getaway Weekend In Gulf Shores, Alabama
Seafood lovers should definitely add this southern destination to their to-do list this fall. The weather in Gulf Shores is typically still warm enough to swim during the fall months.
Don't miss the annual National Shrimp Festival, which takes place the second full weekend in October, it's a fun way to spend a fall weekend by the beach. More than 50 vendors line the streets to serve you everything from crab cakes to lobster, and of course, shrimp! There will also be a variety of musical performances and booths filled with art and crafts.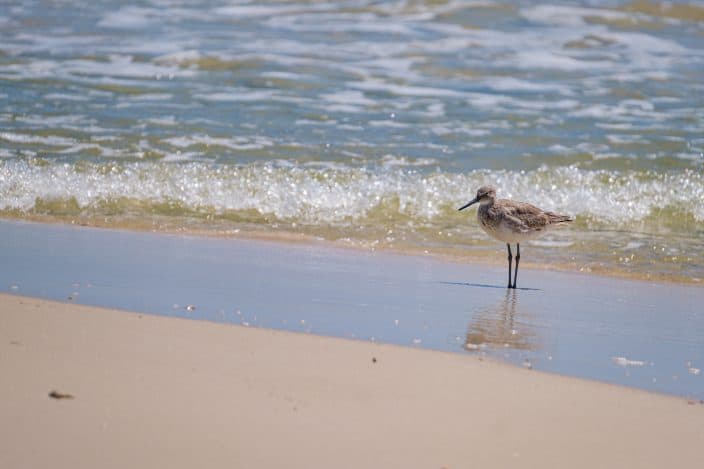 What's more fun than exploring a new beach town and festival with your sweetheart? Romantic beach getaways are an Alabama specialty, there's always something to see and do!
Outer Banks, North Carolina
Another top choice for a romantic getaway weekend is the Outer Banks in North Carolina. Made even more famous by the Netflix Series, "Outer Banks", this southern beach town has been popular for years. It's easy to see why with the beautiful views, plenty of places to explore, and awesome year round entertainment.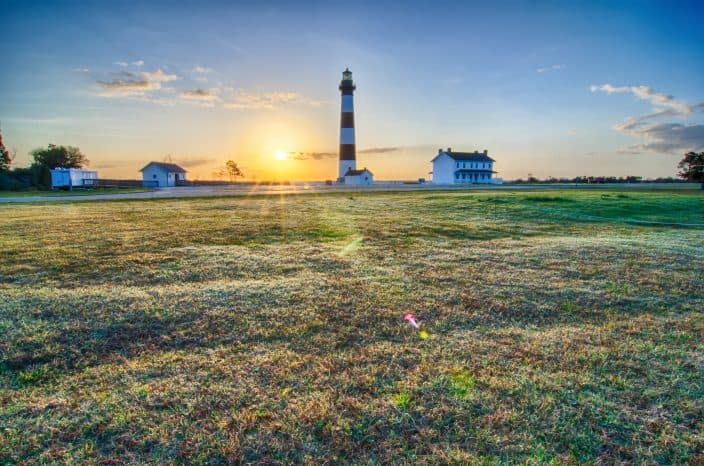 The Outer Banks are also home to some beautiful lighthouses and wildlife. If you like to adventure outdoors on your romantic getaways in the south then you won't want to skip North Carolina and the Outer Banks. The fall is peak fishing season, so if you're an avid fisher, don't forget to pack your gear! Plus, the weather is just right, so you won't be cold out on the boat, dock, or shore.
St. Simons Island, Georgia
St. Simons Island in Georgia is a great choice for a fall romantic getaway in the south. It's great for sightseeing and adventuring as well. There's the St. Simons lighthouse you can visit, the pier and Neptune Park, as well as plenty of shopping!
Since the weather is much more amicable you can also enjoy a boat tour with Cap Fendig and take a bike cruise around the beach cottages! It's the perfect day for a romantic beach getaway in the south! The King and Prince Beach Resort is right on the beach, and is ideal for a romantic beach getaway.
Flagler Beach, Florida
Are you and your special someone interested in museums, state parks, or historic locations?! If so you won't want to miss out on Flagler Beach, Florida for your romantic getaway in the south. There is so much to see and do in Flagler Beach that you might never actually make it to the beach…which would also be a shame because it's so lovely for this time of year!
 This post may contain affiliate links which won't change your price but will share some commission. As an Amazon Associate I earn from qualifying purchases.
You can also visit the Flagler Beach Farmer's Market and get a taste of some local produce, products, and crafts!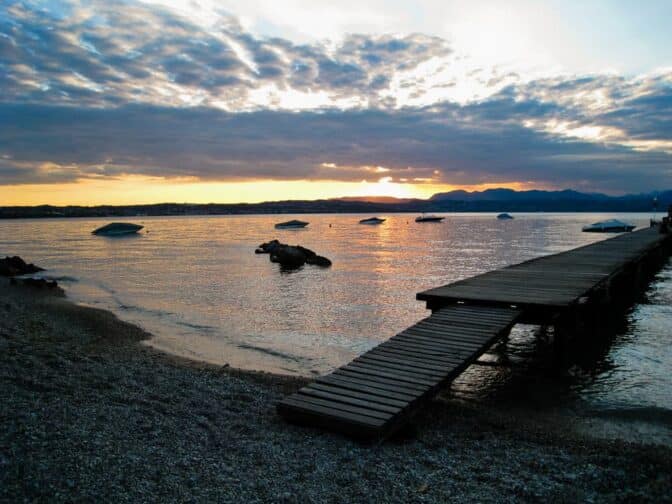 When planning your romantic fall beach trip, these 6 destinations are some of best in the South! They are each unique and different, but they are all ideal for a romantic Southern getaway for two.
We love visiting the beach in the fall, there is something so cozy about the cooler weather and sound of the waves. If you are planning on visiting one of these lovely beach destinations this season, consider packing a large blanket and picnic basket with some wine and chocolates. Then you can snuggle up on the beach together and watch the sun go down. That's what I call a truly romantic time!
If you're searching for some more romantic destinations for the fall check our recommendations for a Fall Bucket List Destinations this year! You're sure to find some gems worth trying.
CHECK OUT WHAT'S NEW ON BETSI'S WORLD
Where are you most likely to visit this fall? Let us know in the comments below!
Romantic Getaways in the South