Easy Ways To Save Money Right Away
Saving money is something we could all use, especially after a spendy holiday season. Trying to save money is always a good idea, but it can seem like a daunting task if you don't know where to start.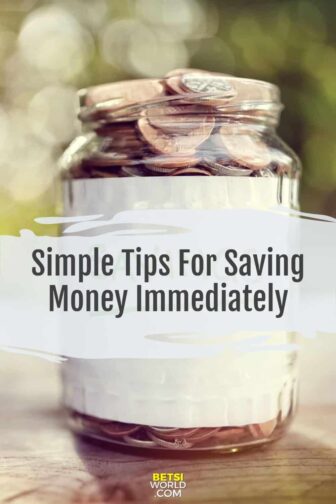 Following a few important guidelines gives us the ability to easily save money and enjoy our lives too! The following tips will help you make immediate changes in your life that save you money. Choose to put some or all of them into practice right away and start watching your dollars s-t-r-e-t-c-h a lot further!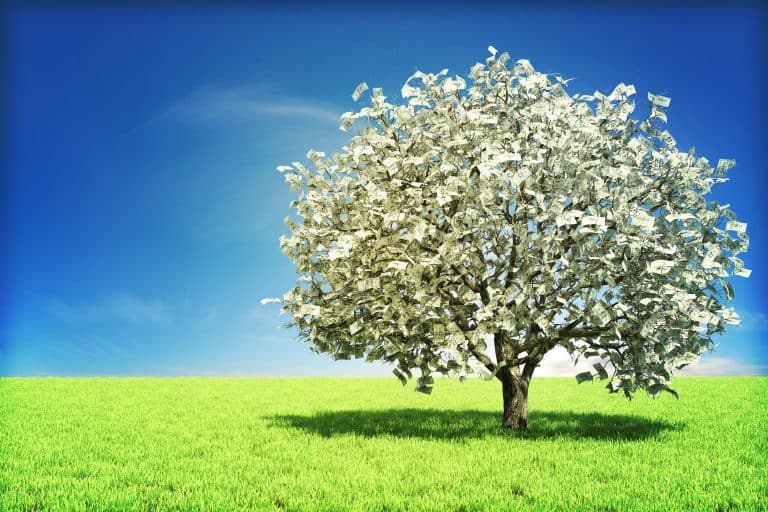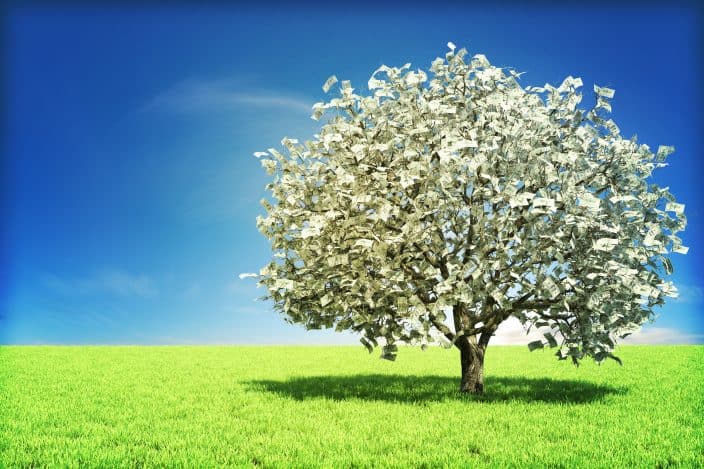 12 Tips For Saving Money
Open A Savings Account
First open a savings account, if you haven't done so already. This is the most important step for saving: have a place to store your money. You can do this at the bank where you already have a checking account open or you can open a savings account at a separate bank.
If you are someone who is tempted to transfer money from savings to checking, consider opening an account at a different bank. This makes it more difficult for you transfer funds and therefore, you are less likely to spend you savings.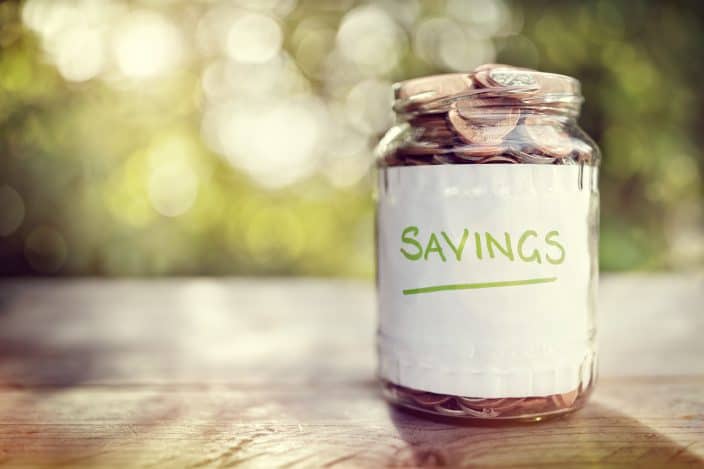 When you open a savings account, consider trying a high yield account. A high yield savings account is a federally insured account that earns higher interest rates than your typical savings account. The rates can be between .5% and 2% annually. This may not seem like much, but it is extra dollars on your savings for just sitting there!
A good rule for transferring money into your savings account is 10% of your check gets deposited into your account. If you use direct deposit, you can direct the account to automatically transfer the funds. This ensures that the money will actually get saved and, since it happens instantly, you won't miss it.
If you want to know how much the money you need to save or invest each month to reach your savings goal, check out this savings calculator tool from Microsoft. All you need is your goal, the time frame in which you want to reach that goal, your current savings and the interest rate.
Stay In Rather Than Going Out
Stay in rather than spending money to go out. Given the current pandemic, this one may be easier than in other years. Lucky us!
If your craving something different, try having a fancy night in, make a charcuterie board and open some wine! I have some quick tips on putting together a charcuterie board you can check out here. There are so many ways to get the romance and spice during your night in. You don't have to miss out on anything, enjoy the company of a few good friends and/or family instead bar hopping or going out to dinner.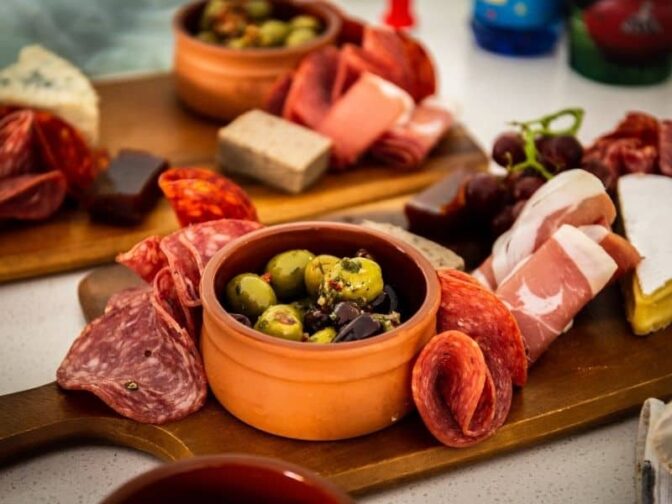 These days you can get most movies on demand or wait a few weeks and rent it for a few dollars. This saves tons of money instead of spending 12 or 13 dollars a person on theater tickets. Instead, make a theater at home with some pillows and blanket, popcorn, nachos and candy. Turn off all the lights and have a family movie night or a date night! You get the theater experience in the comfort of your home with no lines and no exorbitant prices.
Brew Coffee At Home
If it's cappuccino you crave, invest in an expresso machine and brew your own lattes! This one we've heard, don't spend the 5 dollars on your everyday coffee when you can make it at home. It's true that over time this adds up to more money spent per year than it costs to buy the coffee machine yourself.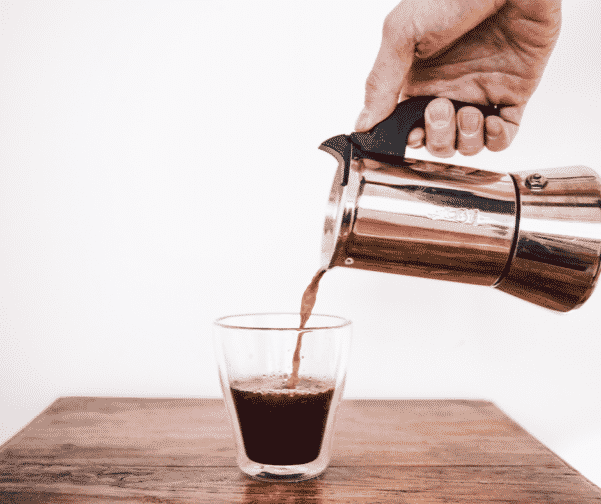 However, some people may feel that the convenience of buying a coffee out is worth the money to them. When cutting costs and trying to save it is important to determine what is important and worth it to you and what isn't. In this way, saving money strategies can make the most sense for you and last!
Make Your Own Lunch
Are you still buying your lunch out at work? We all have that favorite place that quick, easy and delicious to grab some food. Unfortunately, its also quick and easy to spend a lot of money here, unecessarily. Your favorite lunch may cost you 15 dollars out, while you could make your own for 5 dollars.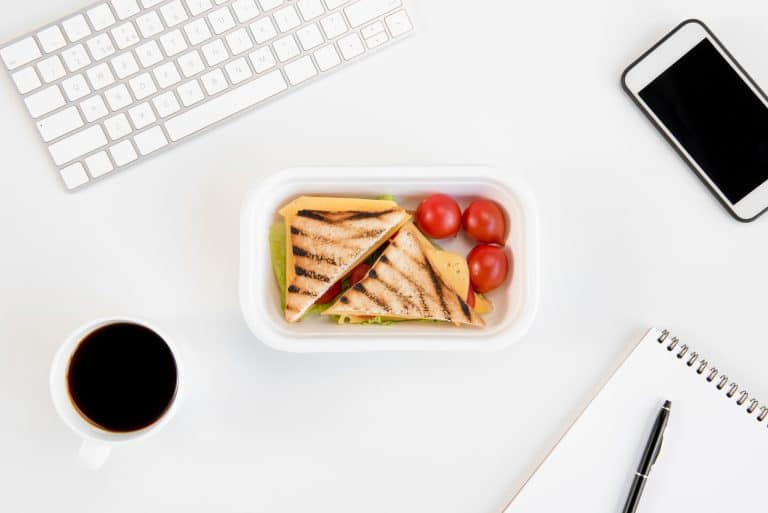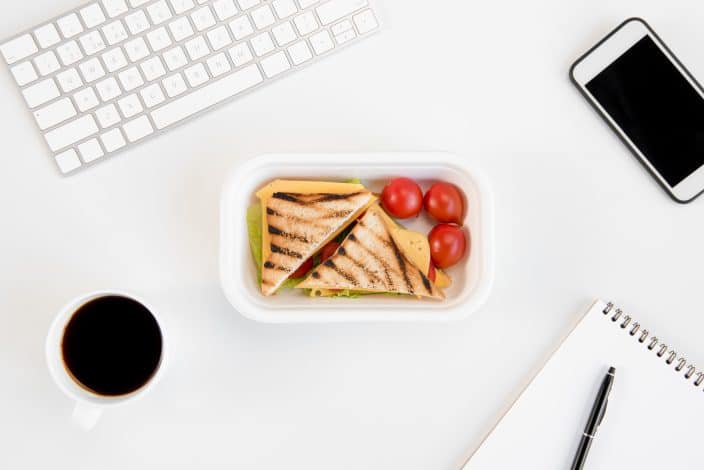 I know, you're thinking "I can't make it as well as they can". I promise you, you can! If its a sandwich or a salad you love, take a hard look at the ingredients and attempt to make it at home. With the ingredients you purchase you'll be able to make 3-5 lunches for that same 15 dollars. You'll even be able to experiment and probably come up with a lunch you like even more. Try it out for your next lunch!
Buy Generic Brands
Many of us have this strange aversion to generic brands, but honestly, they are often as good as the name brand products. Take Target for example, their Good and Gather brand not only looks beautiful and is good quality, but its typically at least 50 cents cheaper than the name brand.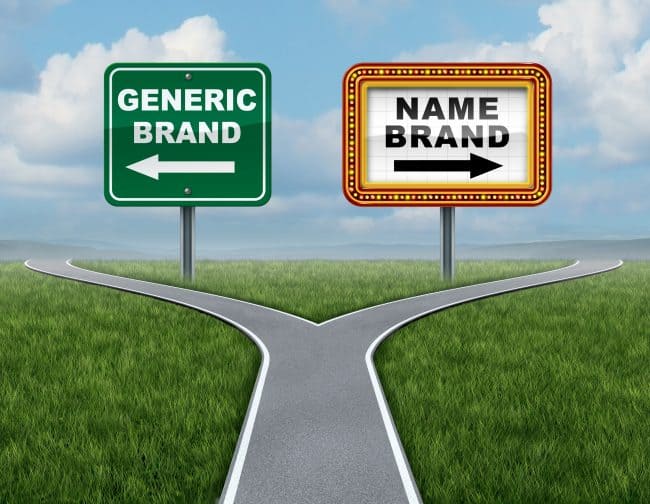 It's worth experimenting with store brands when shopping because often times there's not much of a quality difference, but there is a difference in price!
Save Money By Subscribing To Bulk Food Stores
If you are a family of four or more, you may want to join Costco's or Sam's Club. You will save on gasoline, as well as groceries and other items families typically use, and your card can be utilized to save on short-term, no-interest offers on the purchase of larger items (like electronics). Just be sure you can pay the balance before the 18-months expires or you have defeated the purpose.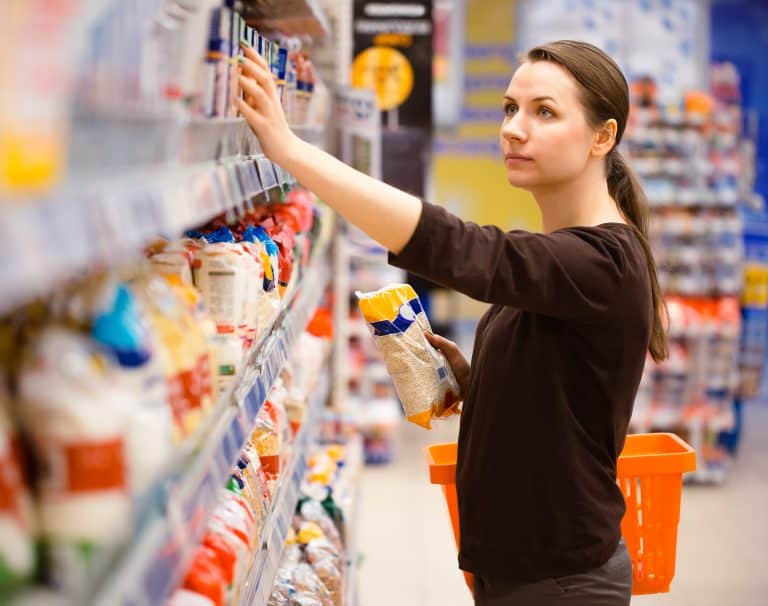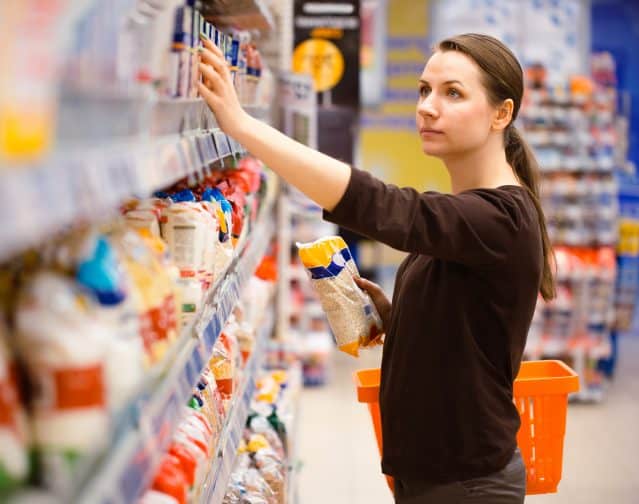 Items that you use or cook with repeatedly can be much less expensive with these memberships and you never have to worry about running out. The membership may seem pricey at first, but when you use it effectively, saves you money in the long run.
Cut The Cable
Cut that cable bill in half. Eliminate all those additional channels you barely ever watch, 'flipping' by only to become more and more annoyed! If you still have a cable or satellite subscription, canceling it will save you hundreds each year.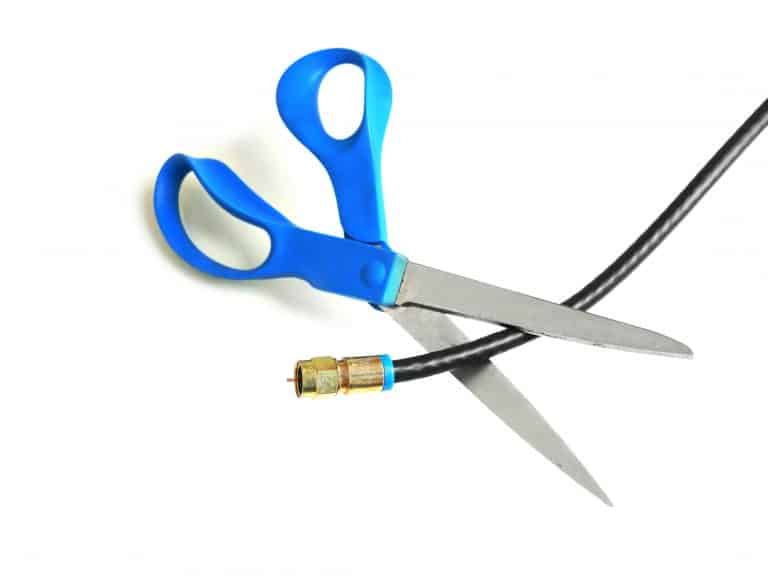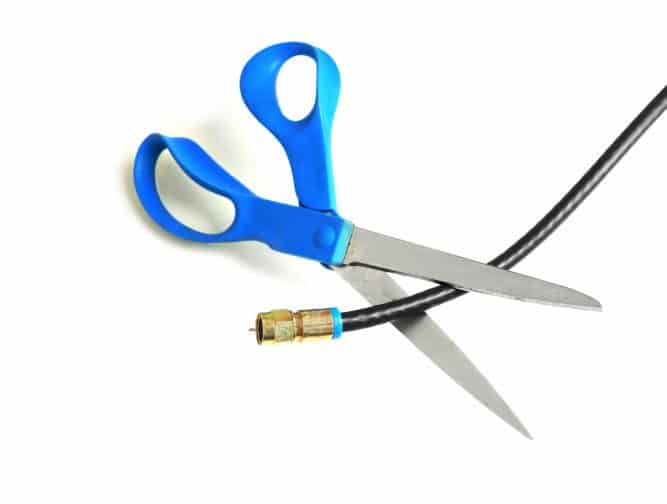 Instead of paying for a selection of channels you don't really watch, consider cutting out your cable plan and opting for a cheaper streaming service like Netflix or Hulu for family entertainment.
Quit Expensive Habits
Habits like smoking cigarettes, not eating left overs, and not using subscriptions that you pay for are money drains for no reason. Take care of your health by attempting to quit smoking. Even cutting down on the number of packs per week will save your health and money.
If you are in the habit of cooking a large meal for dinner, not finishing it, and throwing away the left overs, you are suffering a loss. Try putting the leftovers away and eating them again for lunch or dinner the next day. Easy meal prep!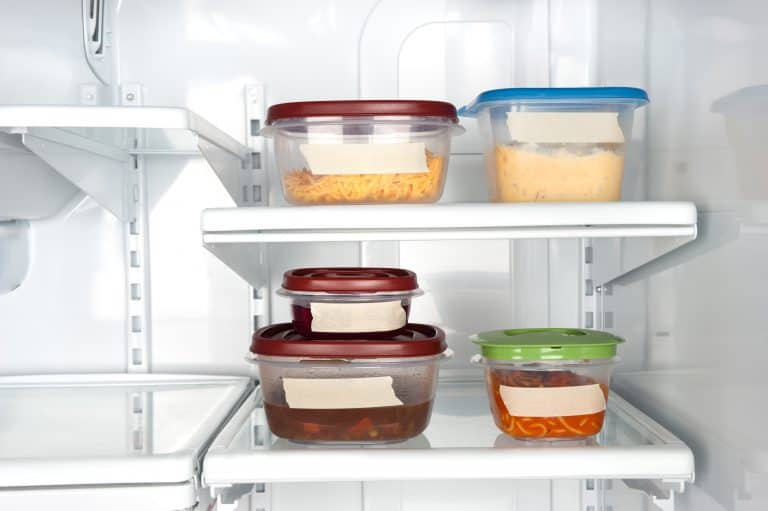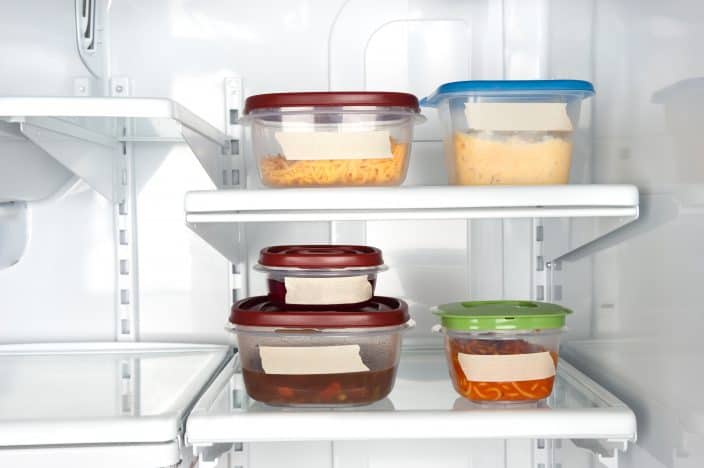 Please, cancel or use your subscriptions. We all have those things that we thought we would use, but never got around to and now they put a dent in our bank account every month! Do yourself and your wallet a favor and cancel them.
Order Water
If you do happen to go out, order water in a restaurant instead of soda or another more expensive beverage. It may not seem like much, but you can put those 2-10 dollars into savings instead of spending them on a drink out. Besides, ordering water is healthier and its important to stay hydrated!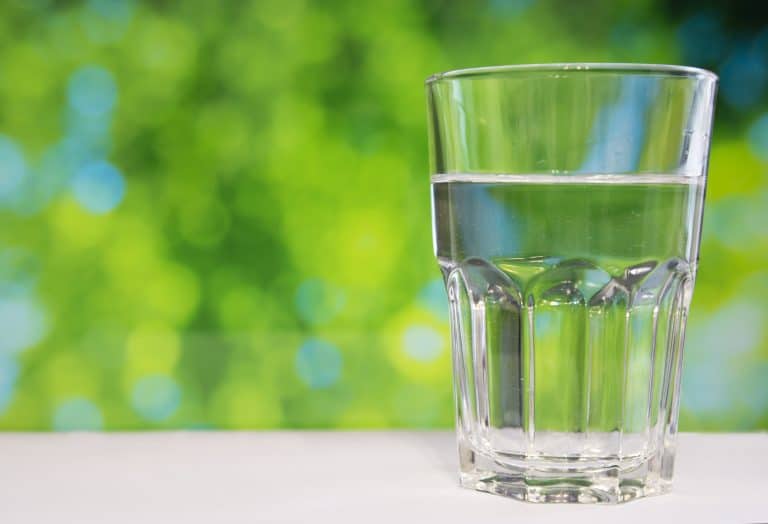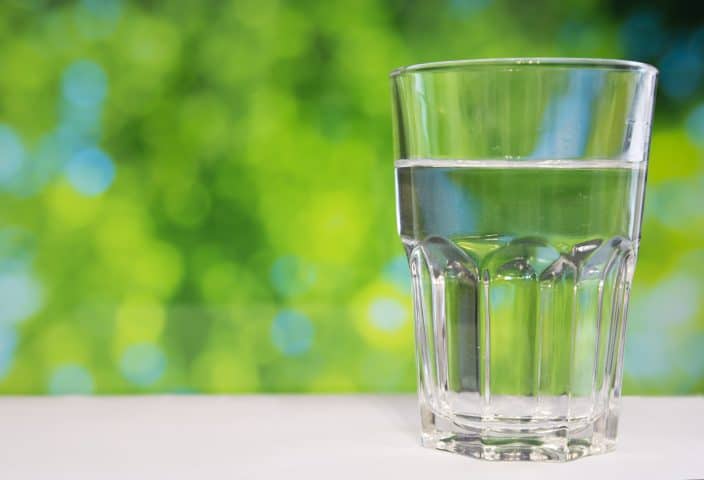 If you're thinking about ordering an alcoholic beverage like wine, keep in mind that most glasses are between 7 and 15 dollars. The mark-up on wine is extraordinarily high, and often times, you can buy the whole bottle in the store for a fraction of the cost.
 This post may contain affiliate links which won't change your price but will share some commission. As an Amazon Associate I earn from qualifying purchases.
Have A Meatless Night
Learn to cook a few good meatless dishes. Eat them once a week and replace meat as a main course. You will be amazed at what you will save. Vegetable heavy dishes and grains like quinoa are filling and healthy.
Try substituting one dinner a week with this alternative. Bean tacos are one of my favorite dishes to make, I don't even miss the meat. Don't forget to make enough for a couple of meals and freeze for later.
Save Money by Creating A Budget
One of the fundamentals of saving money is creating a budget. If you don't know how much you are spending and how much is coming in, you won't be able to see where and how much you can save.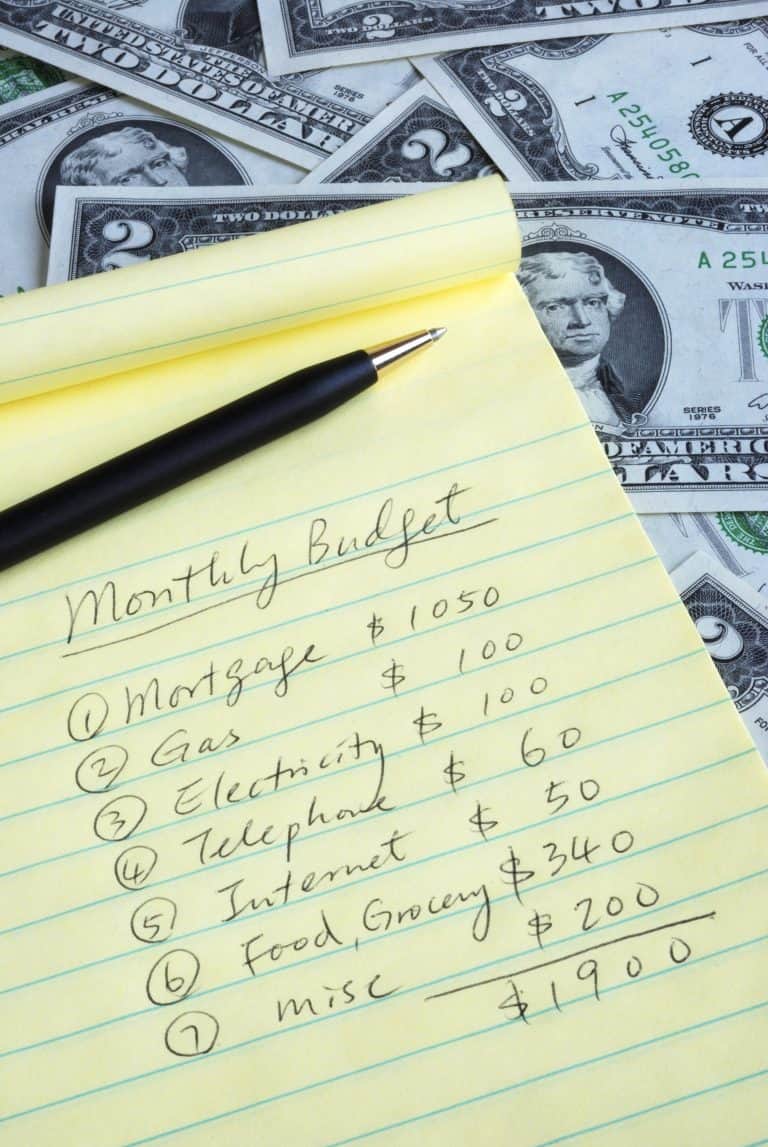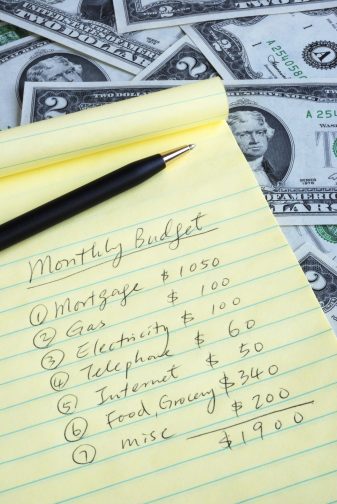 If you haven't worked with excel spreadsheets before, now is the time to start! Input all of your monthly expenses and you income. You can set up an equation that automatically substracts each expenses from the overall income that way you can see how much is left over. No math skills needed!
DIY Home Repairs
Doing your own home repairs saves a lot of money because you don't need to pay for labor costs. The internet is stocked with tutorials, especially on Youtube.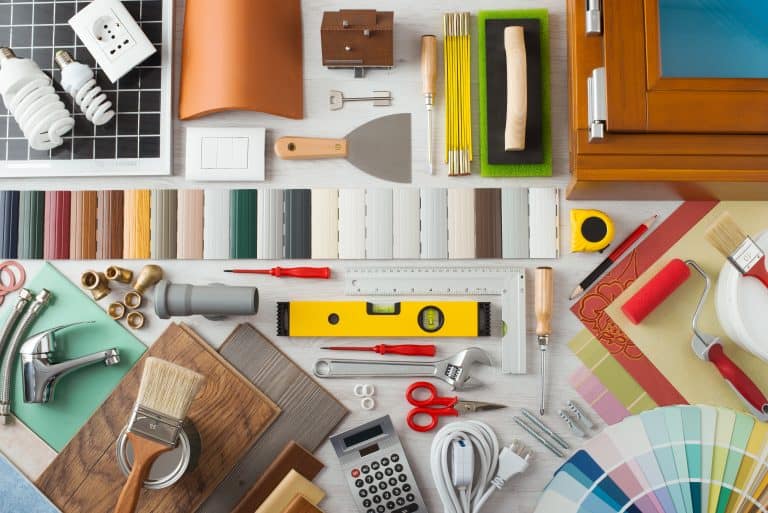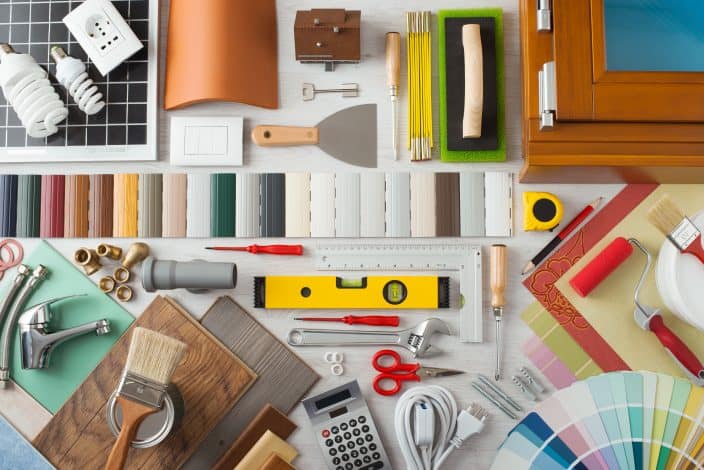 You can even go to Home Depot and ask for advice there. The associates are typically pretty excited to help you with your home repair needs.
Saving Money Can Be Simple
The most important tip for saving money is to be selective, discerning and picky when spending your hard earned cash. If you don't really need the item, don't buy it. Practice delayed gratification- if there's something you really want, save up for it over time. Watching the money grow in your savings account is thrilling, and it will certainly help you when it comes to retirement, large purchases, or emergencies.
CHECK OUT WHAT'S NEW ON BETSI'S WORLD
It's a new year and a great time to try out some of these money saving tips. Which tips will you try first? We'd love to hear from you in the comments below!