There are countless things to do at Cocoa Beach and the surrounding area, so plan a couple of days on Florida's Space Coast when you take a Cocoa Beach romantic getaway.
Cocoa Beach is home to beautiful beaches, lively surf, scrumptious seafood, and myriad attractions that will please every member of the family. If you're looking for things to do in Cocoa Beach before your cruise, these options should please adventure seekers, nature lovers, history buffs and foodies alike.
A fun afternoon adventure for beach lovers is a trip up to Daytona Beach. A short two-hour drive away from Cocoa Beach is one of Florida's top beach destinations, Daytona Beach.
Fun fact: You can drive on the beach there!
Spend your day in Daytona driving down the hard sand beach, looking for the best spot to settle down. Once you've picked out the perfect spot, you can relax and catch a wave or two. To help you with your next vacation to Cocoa beach we've rounded up some of the top attractions in this great Florida town! 
Have a Picnic on Cocoa Beach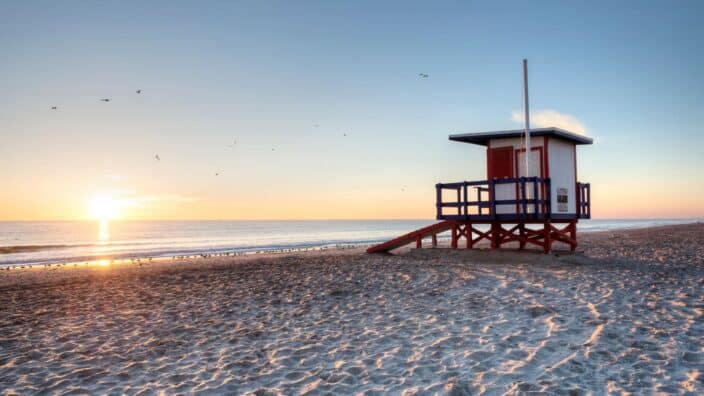 A picnic on the beach is a perfect addition to a romantic Cocoa Beach getaway. Head to Bagel 13 and grab a fresh bagel sandwich and iced cold brew and head out to one of the nearby public access parks.
Some, like the Alan Shepard Park and the Sidney Fischer Park requires a $15 parking fee. If you're looking for free parking, Lori Wilson Park has beach access, a nature trail, bathrooms, an outdoor shower, and a dog park.
If its seafood you crave, Jazzy's Mainely is the place to be! Try Maine lobster two ways; Connecticut style (with butter) or New England style (with mayo). Jazzy's also offers a kids menu, non-seafood options, and even veggie-burgers!
Don't Miss The Top Cocoa Beach Shopping Spots
Whether you're looking for fun beachwear and souvenirs or luxury items, you'll find it at Cocoa Beach. Ron Jon's Surf Shop and Cocoa Beach Surf Company are within walking distance of one another. If you're seeking more one-of-a-kind items like handmade soaps, fused glass gifts, and artisan jewelry, Rjk Studio is your spot.
Don't forget to stop by Florida Key Lime Pie Company if you're craving a sweet treat. Their key lime pie, homemade ice cream and cheesecake should all do the trick. Finally, if you're seeking more one-of-a-kind items like handmade soaps, fused glass gifts and artisan jewelry, Rjk Studio is your spot.
Banana River Aquatic Preserve, Cocoa Beach FL
Banana River Aquatic Preserve is located between Merritt Island and a beach barrier island. The 30,000-acre preserve features various parks and boat ramps that are easily and quickly accessible for visitors to rent boat and kayak.
Paddle through waters of The Thousand islands mangrove forest for spectacular views. Then enjoy a stroll at the sanctuary at Ulumay National Park which offers excellent habitat for birdwatching.
Get out on the Water on This Two-Hour Banana River Eco-Tour
Wildside Tours offers a narrated two-hour excursion along the Banana River where you can see dolphins, manatee and osprey in mangrove-lined waters.
Visitors young and older will enjoy this tour. The Banana River is a lagoon filled with plant and marine life located between Merritt Island and Cape Canaveral. It is definitely one of the best Cocoa beach attractions.
Get Hands-on at the Exploration Tower at Cape Canaveral
With seven floors of hands-on family fun a short drive from Cocoa Beach, the Exploration Tower is a must-see (and do!) Check out some marine life art exhibits, learn about early populations with a historical exhibit or the history of Port Canaveral.
At the top level of the tower visit the air and space exhibit and experience the outdoor observation deck! The Exploration Tower is an inexpensive option and fun way to spend some time on a rainy day.
Education and Vacation Go Hand in Hand at Cocoa Beach
For those seeking a bit more in the way of educational activities, Kennedy Space Center is a short ride from Cocoa Beach. You may even be able to time your cruise with a launch so be sure to check the KSC calendar.
For the dinosaur fans in your party, The Dinosaur Store is home to the Museum of Dinosaurs and Ancient Cultures and a great way to incorporate a little history into your vacation.
Lori Wilson Park, Cocoa Beach, Florida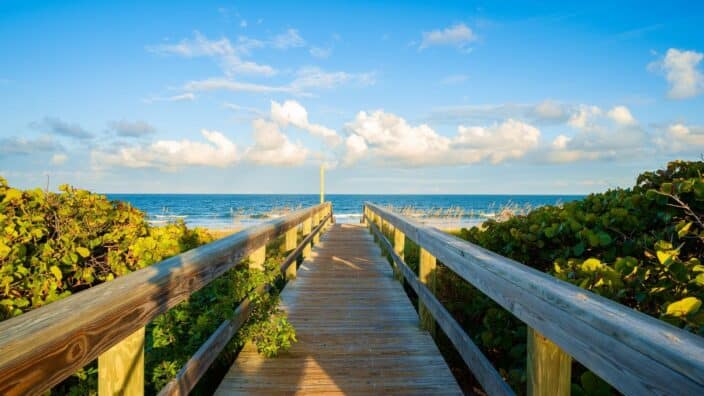 The south end of Cocoa Beach Pier is surrounded by Lori Wilson Beach Park, which features an idyllic regional beach. Walk along the trail to the beach which takes you through a small tropical wooded area, perfect for spotting beautiful birds.
Park facilities consist of tables for picnics, two pavilions, restrooms and changing rooms, lifeguards, and a boardwalk nature track in an adjacent tropical sea hammock forest. A number of park facilities for public use include a volleyball court, playgrounds, barbecue grills, and dog park. This park opens at sunrise then closes at sunset.
Historic Cocoa Village, Cocoa Beach, Florida
Historic Cocoa Village makes for an unforgettable trip to Cocoa Beach. Cocoa Village is quaint historic district in Cocoa, Florida focused on historic preservation, as well as the promotion of shops, restaurants, and other businesses in the area. Throughout the year, visitors walk through the tree-lined streets sifting through the plethora of unique boutiques and casual eateries that resemble villages and villages.
Cocoa Village hosts quite a few events throughout the year. These include art fairs, auto shows, sip and strolls, Brewer's bashes, and book fests. The village was founded in 1860 and also offers many historical attractions to see. These include the Porcher House and Cocoa Play House, both listed as historic places.
Cocoa Beach Pier, Cocoa Beach, Florida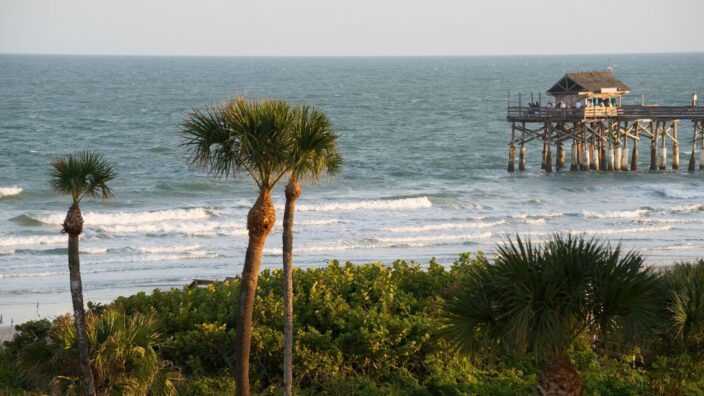 Cocoa Beach Pier attracts numerous visitors annually and is one of the hottest attractions in Cocoa beach. Built in 1960, it was originally called the Canaveral Pier, but it has since been transformed into what it is today with 4 million dollars invested into the redesign of the pier.
The Westgate Cocoa Beach Pier spans 800 feet over the Atlantic Ocean and features numerous shops, restaurants, bars, as well as musical entertainment.
This family-friendly attraction is also famous for its fantastic fishing options. Anglers will often find redfish, whiting snapper, wahoo, and many others.
Did you know that several of the top surfers of the world surf here? Catch all the action from Mai Tiki Bar on the Pier's edge. Cocoa beach pier is ideal spot to catch the best views during your cocoa beach vacation.
Fin and Fly Fishing Charters in Cocoa Beach FL
Fin fishing and Fly Fishing Charter offers a wide variety of charters for the avid fishing enthusiasts. Captain and founder Jamie Glasner grew up in Cocoa beach where he still resides today. He spent his childhood fishing in the waters of Banana River lagoon.
Fin and Fly Fishing Charters offers a variety of fishing charters including shark fishing, river fishing, and nearshore fishing charters in the waters of Cocoa Beach. If you love fishing this is the best way to do it!
Hit The High Seas at Port Canaveral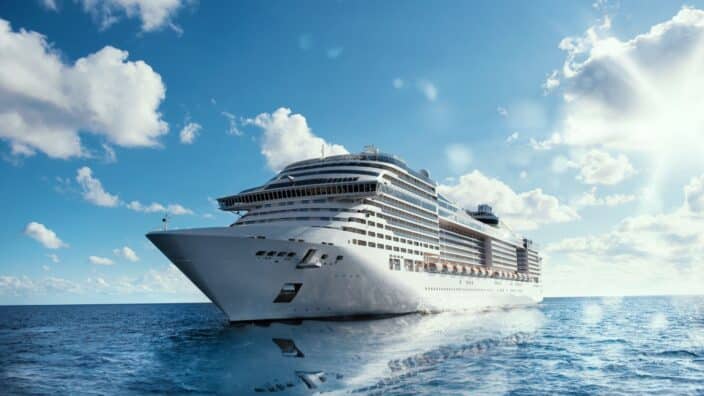 When it comes to a relaxing getaway during your holidays you can hit the high-seas with a cruise! From Port Canaveral you can explore the waters with cruises from the companies Carnival, Disney, Norwegian, Royal Caribbean and MSC.
Choose between 2-14 day itineraries and locations like Bermuda, The Bahamas, and all over the Caribbean. Port Canaveral is ranked as the 2nd busiest cruise port in the world and it is easy to see why! With close proximity to some of the best tropical getaways you can find yourself on a tropical island in no time.
Helen & Allan Cruickshank Sanctuary, Cocoa Beach, Florida
The Helen and Allan Cruickshank Sanctuary is part of a Florida program aimed at acquiring environmentally vulnerable and restored habitats for environmental education and passive recreation.
The former turpentine mine and farming farm has 140 acres and demonstrates conservation as a practice. The pine flatwood habitat now hosts raptors which circle over the pine forest or sit majestically in the tree tops. The restored site also contains oak forests and scrub pines along a fresh-water marsh. Visitors have access to miles of hiking trails that loop around the sanctuary and observe wildlife.
Visit The Florida Surf Museum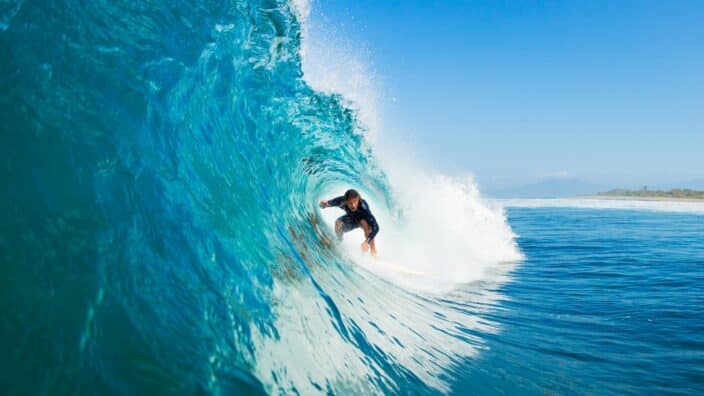 The Florida Surf Museum is committed primarily to preserving the East Coast's unique historical surfing heritage. While there, visitors can explore exhibits that focus on the culture, people, boards, and evolution of Florida surf culture.
Within the Florida Surf Museum there are also a number of temporary exhibit collections including photographs, video and books about surfing legends or Kahuna. Some examples of past and current exhibits include: Shortboard Evolution, sidewalk surfing, Florida Women of The Waves, locals and only Florida female surfers, and Paipo, also know as belly boarding. Take home a souvenir or t-shirt after your tour to commemorate the trip! The Florida surf museum is definitely an iconic attraction you won't want to miss.
Tip: If you're a fan of surfing, don't forget to visit the Ron Jon Surf Shop! The Ron Jon Surf Shop is located on North Atlantic Avenue and features a variety of fun things like unique surf boards, swim accessories, and other items for the beach goers!
Top Dining Suggestions for a Romantic Getaway in Cocoa Beach
No romantic getaway is complete without at least one romantic dinner. A short half-hour drive from Cocoa Beach is one of our favorite restaurants in Florida, the Yellow Dog Cafe – thanks Melody of Wherever I May Roam Blog for introducing us to this fabulous restaurant! Yellow Dog is perfect for an intimate dinner for two – a fabulous recipe to add to on a romantic getaway in Cocoa Beach.
Yellow Dog Cafe looks like a hole in the wall as you pass by on US 1. But, when you walk in the door….prepared to be wowed! The tables are dressed in white table cloths, the staff is attentive and knowledgeable without being obtrusive.
 This post may contain affiliate links which won't change your price but will share some commission. As an Amazon Associate I earn from qualifying purchases.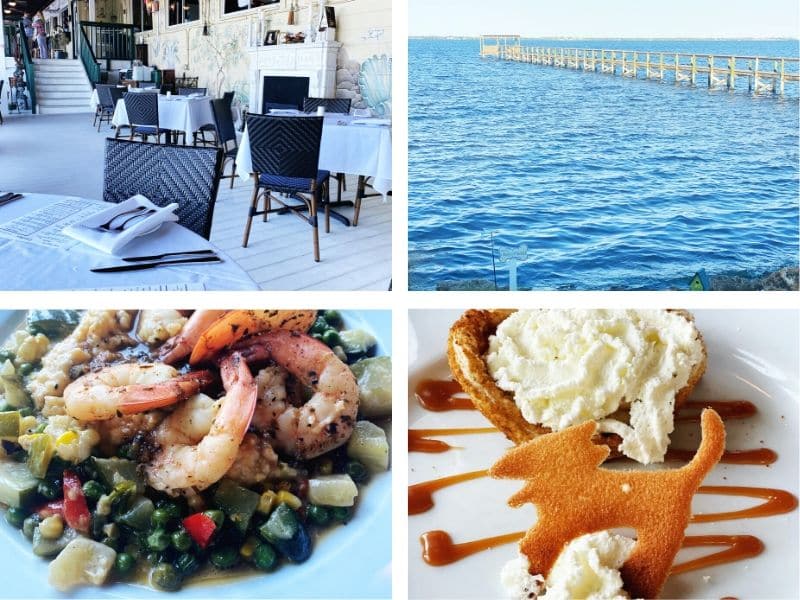 No matter what you order, the food is well-prepared, tasty, and a bargain for the price. They have an extensive wine list, which is a breath of fresh air for a wine lover like me. Leave a little room for dessert to share! All of their desserts are made in house, and they are incredible!
Rising Tide Tap & Table is another of our favorite restaurants in the Cocoa Beach area. Their dishes are made to be shareable, and are delicious! For beer lovers like Jim, they have 60 beers on tap.
Their specialties are street tacos, stone-baked pizzas, and hand-crafted cocktails. Explore Kennedy Space Center, and then dinner at Rising Tide – a perfect afternoon combination!
Where to Stay for a Romantic Cocoa Beach Getaway
We love finding off the beaten path small hotels when planning a romantic getaway. I love that Cocoa Beach has a collection of small, old-Florida type family-owned hotels – perfect for a Cocoa Beach romantic escape. When Lost Inn Paradise came on our radar, we knew we'd have to check it out Benefit to boaters is there is a marina!
For those who like a more luxurious feel, the Hilton Cocoa Beach is right on the beach, giving you direct access to the beach. There is a pool, multiple dining options and more!
Local Cocoa Beach Breweries
Wind down your romantic getaway in Cocoa Beach with a visit to some of Cocoa Beach's breweries. First up is Cocoa Beach Brewing Company, a microbrewery and Brew Pub.
The pub is the original brewery in Cocoa Beach and opened in 2008. Located on Atlantic Avenue in historic downtown Cocoa Beach, the brewery is housed in a building dating back to the 1930s. During that time it was housing for the Banana River Naval Air Station. Definitely worth a stop!
---
Cocoa beach is definitely a must see gem on Florida's space coast. Whether you visit historic cocoa village, go deep sea fishing, relax at Lori Wilson park, or visit the Kennedy space center, Cocoa Beach is fun for the whole family. 
For a romantic getaway, the not-so-sleepy little town of Cocoa Beach is a great option. With something to suit all ages, tastes, and interests, it is the ideal spot for fun, romance, and adventure. We guarantee you'll love the cocoa beach community and will be back soon for another great trip!
CHECK OUT WHAT'S NEW ON BETSI'S WORLD
Beach Vacations You'll Love