Florida Romantic Getaways
We all know that the stress of life can get to us. When that happens, it's time for a romantic Florida getaway.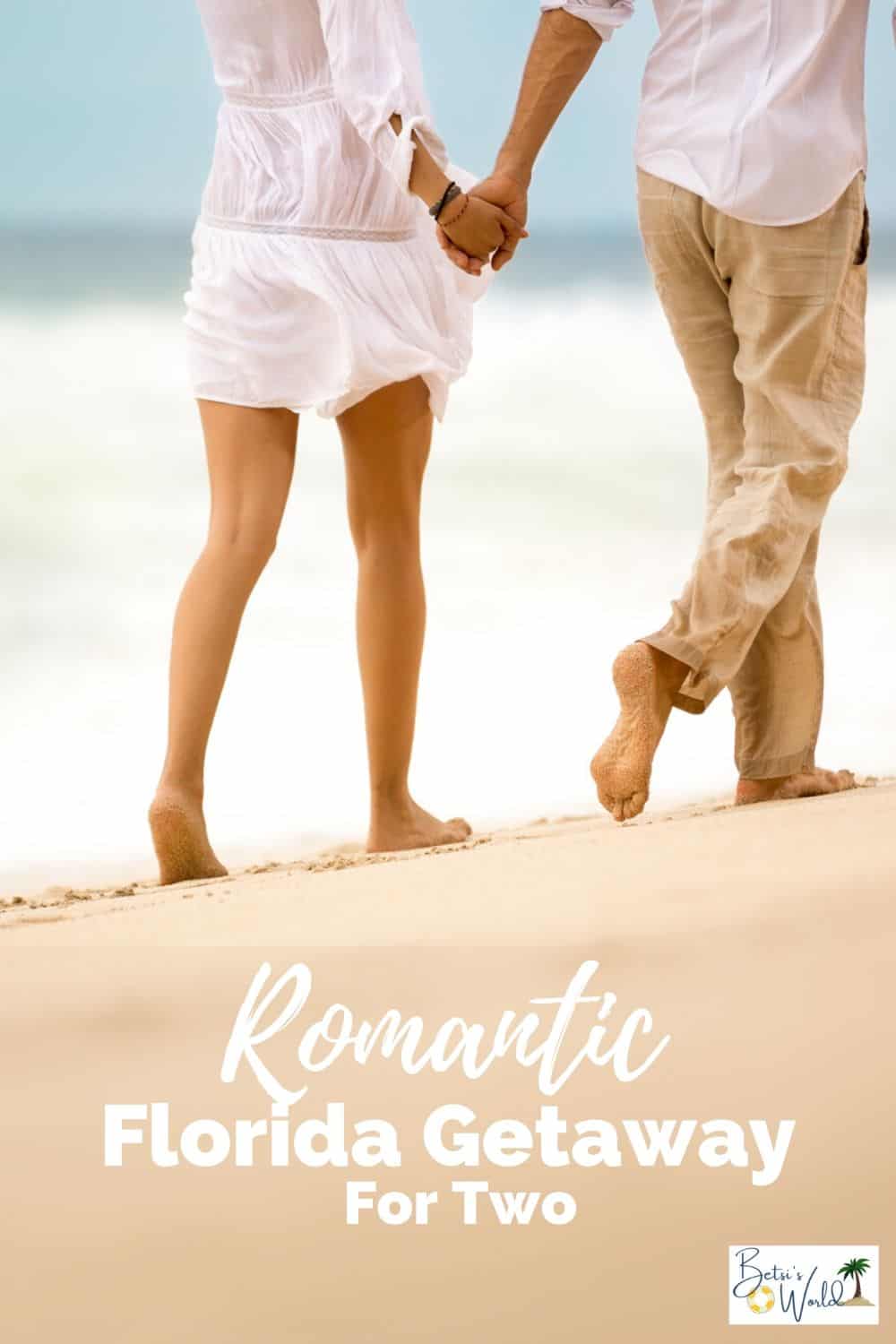 Romantic Getaways in the South
The South offers tons of romantic getaways, and Florida is just one of the many great destinations you'll find in the South. Explore some of the other Southern romantic destinations, and reconnect with each other as you explore the South and all the choices for a romantic couples getaway.
This post contains affiliate links. When you make a purchase through these links Betsi's World receives a small commission at no additional cost to you. As an Amazon Associate, I earn from qualifying purchases.
Romantic getaways in the South are plentiful, but Florida is a perfect destination for romance and reconnecting with your special one. We're sharing our very favorite romantic Florida getaways for you.
These destinations will let you escape from the everyday pressures of life and give you a chance to relax, unplug, and just focus on each other. Here are our top 7 romantic Florida getaways for two.
7 Romantic Getaways in Florida
Want to take a romantic tropical getaway with your sweetie no matter what time of year it is? Look no further than South Florida. Romantic getaways in Florida are always sunny and warm. With a variety of beaches and attractions, everyone can find something that they love. If you are planning a romantic getaway in the south, then look no further than these destinations for a romantic Florida getaway.
Key Largo
If you are heading to the Florida Keys for your romantic Florida getaway then you must check out Key Largo. Book a night at the Kona Kai Resort and Botanical Gardens for a truly magical experience. This resort is reserved for adults only. While you are there you can relax on their private beach or in one of their pools, take a walk through the botanical garden, or enjoy other activities.
If you are a fan of Katherine Hepburn and Humprey Bogart, be sure to stop by and visit the African Queen steamboat and take a tour on her.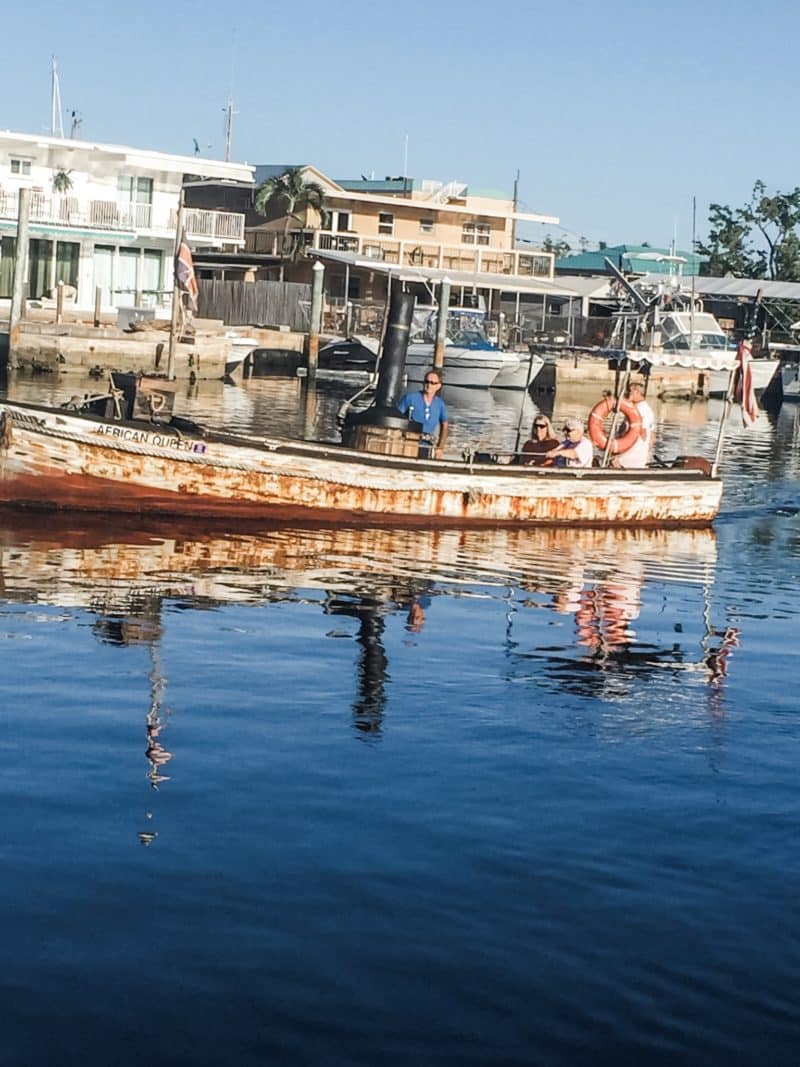 John Pennekamp State Park is one of the top snorkeling locations in Florida and home to the only living Coral Reef in the United States. You'll find hundreds of colorful fish and huge Southern rays. While snorkeling Christ of the Abyss in John Pennekamp I faced my fear of swimming/snorkeling with sharks and overcame it.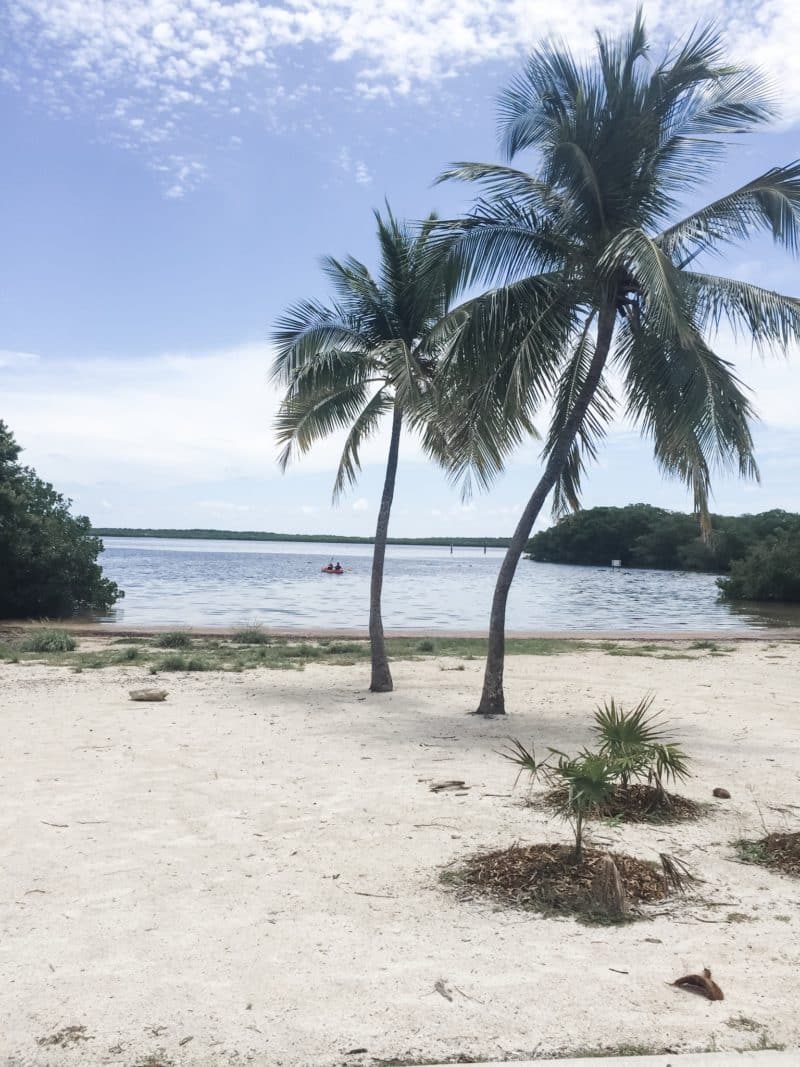 Sundowners is our hands-down favorite place to eat in Key Largo! With it's location right on the water, Sundowners offers spectacular sunsets. And Sundowners is truly ocean-to-table with fresh fish right off the boat. Come for pre-sunset cocktails, and toast the sunset as you enjoy a relaxed, romantic dinner waterside.
Islamorada
Also located in the Florida Keys, Islamorada is known for its clear blue water and dreamy ocean views. For those who love the Netflix series Bloodline, Amara Cay Resort is the star of the series. This resort is ideal for a romantic Florida getaway. Create your own adventures, whether you want them to be laid back and relaxed, or adrenaline-filled, there are so many options!
Amara Cay Resort is not the kind of resort where you can get lost; this boutique property is very compact, with a true Florida Keys vibe. There are two bars and one fabulous restaurant on site. If you are really craving a true, lay on the beach, walk into the ocean experience, you're in luck! Amara Cay's Mercedes van is ready to take you to one of their sister properties where you'll be able to get up from your comfy beach lounger and wade right into the ocean.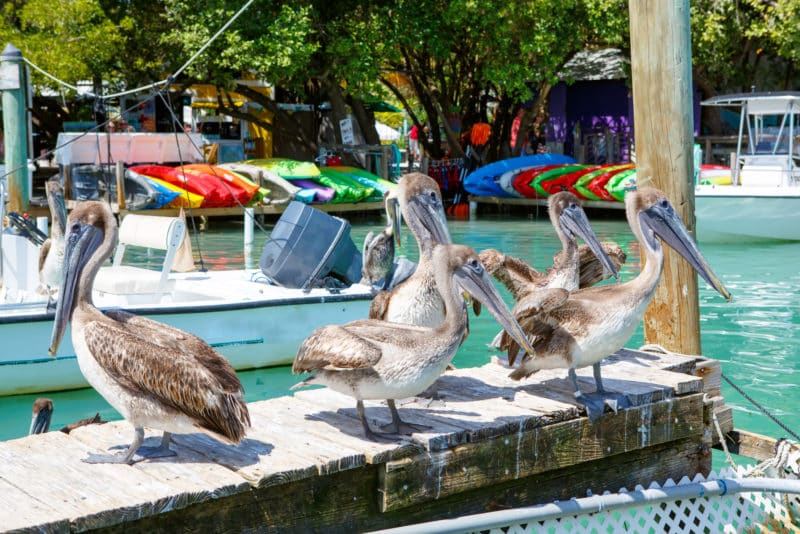 Don't miss the chance to visit Robbie's Marina – a must-do stop on your romantic South Florida getaway in Islamorada! Feed the tarpon and watch the feeding frenzy! Stroll through the shops and see the local artisans.
Spend a day immersed in nature at Lignumvitae Key Botanical State Park. This 280-acre island is accessible only by boat and is the 1919 home of William Matheson. If aquatic nature is more your thing, be sure to include a visit to Theater of the Seas, where you can catch a show, or swim with your favorite sea creature. For beer lovers, make a stop at Islamorada Beer Company – we think it is some of the best beer we've had in the Keys.
Kissimmee
With it's close proximity to Disney World, Kissimmee is ideal for a Disney lovers romantic weekend! Our top favorite in the Kissimmee area is the Gaylord Palms Resort & Convention Center. This huge luxury resort has everything you can imagine.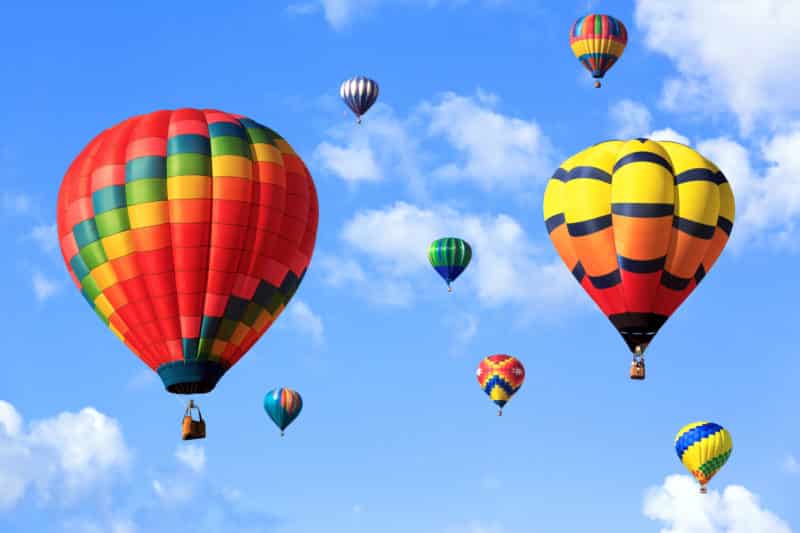 With a name like Kissimmee, there is no denying the romantic nature of this central Florida town. An hour from the beach and just south of Orlando, Kissimmee is a good mix of adventure and relaxation. The city is known for Hot Air Balloon rides, which is a draw for many lovers.
Palm Beach
Palm Beach is a great place for a romantic Florida getaway. For the shopaholic, nothing beats shopping on Worth Avenue, where you'll find plenty of boutiques and high-end shopping. Worth Avenue has been called one of the most beautiful shopping areas in the country.
For a taste of history and old-world elegance, our top choice for a Palm Beach getaway is The Breakers. Designed in the Italian Renaissance-style, the resort includes a private beach, two golf courses, four pools, and nine restaurants.
Founded by oil and railroad magnate Henry Flagler, The Breakers was another in his string of grand, gorgeous hotels. When the hotel reopened in 1926 following two fires, it was "the place to see and be seen" with well-known families such as the Rockefellers, Vanderbilts, Astors, Andrew Carnegie and J.P. Morgan making the trek to Palm Beach to stay at The Breakers.
For more Flagler history, visit Whitehall, Flagler's winter escape in Palm Beach, and across the street from the Breakers hotel.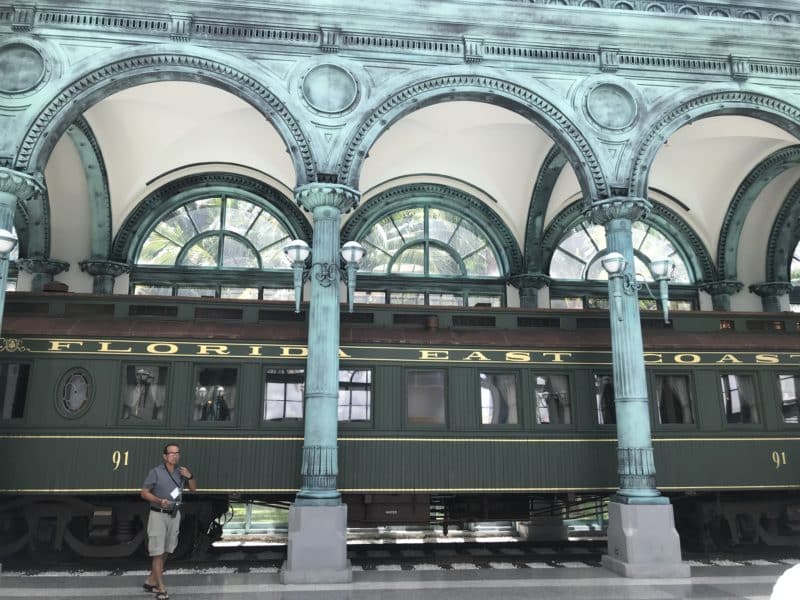 Another hotel choice, steeped in history and luxury is The Chesterfield. Located two blocks north of Worth Avenue, The Chesterfield was built in 1926, and is reminiscient of a European bed and breakfast. The Chesterfield is a member of Small Luxury Hotels of the World.
St. Pete
St. Petersburg is a perfect blend of historic charm and sandy white beaches, making it an ideal choice for a romantic getaway in Florida. Book a stay at the Don Cesar Hotel for your stay in the 'Sunshine City.' Spend the day relaxing on the beach or at the Spa, then enjoy a romantic dinner at one of the hotel's fine restaurants.
There is plenty to keep you busy in St. Pete! For art lovers, a stop at the Dali Museum is a must. For beach lovers, a stop at Fort De Soto Beach Park. Dr. Beach named Fort De Soto Beach Park America's Top Beach in 2009. The park has 1,136 acres over five islands. Grab a kayak or paddleboard and get your exercise while exploring the natural beauty of Fort De Soto Beach.
Home to twelve craft breweries, you could make a day of beer tastings – and they are all within walking distance of downtown St. Pete.
Boca Raton
Book a few days at the Boca Raton Resort and Club for the ultimate romantic getaway in South Florida. This charming resort has been the destination of lovers for over 80 years. The resort is home to a private beach, 7 pools, a spa, and 2 golf courses. You'll never run out of fun things to do at this romantic hotel.
Mizner Park is the shopping and dining destination in Boca. You'll have lots of choices for luxury shopping with local boutiques and national chains.
Look no further than Red Reef Park for a day on the beach. The ocean side of the park boast some spectacular birds and flora and fauna. The south end of the park is ideal for a day on the beach, snorkeling, or surf fishing. The park offers showers, hiking paths, and a picnic area with grills and tables.
Duck Key / Marathon Area
Duck Key is located in Marathon, in the Florida Keys. Our favorite resort of choice is Hawks Cay. When you stay at Hawks Cay, you have everything you need – pools, a saltwater lagoon, restaurants, spa and more! You can go fishing, snorkeling, diving, swim with the dolphins, kayak, paddleboard, or play tennis. It's all available at the resort.
One of our favorite things to do when visiting Marathon is the Turtle Hospital.
Rent a car and drive out to Bahia Honda State Park. Here you can still see the remnant of Henry Flagler's railroad. It is certainly not the most beautiful beach in Florida, but it has a wild natural beauty and is one of our favorite beaches in the Keys.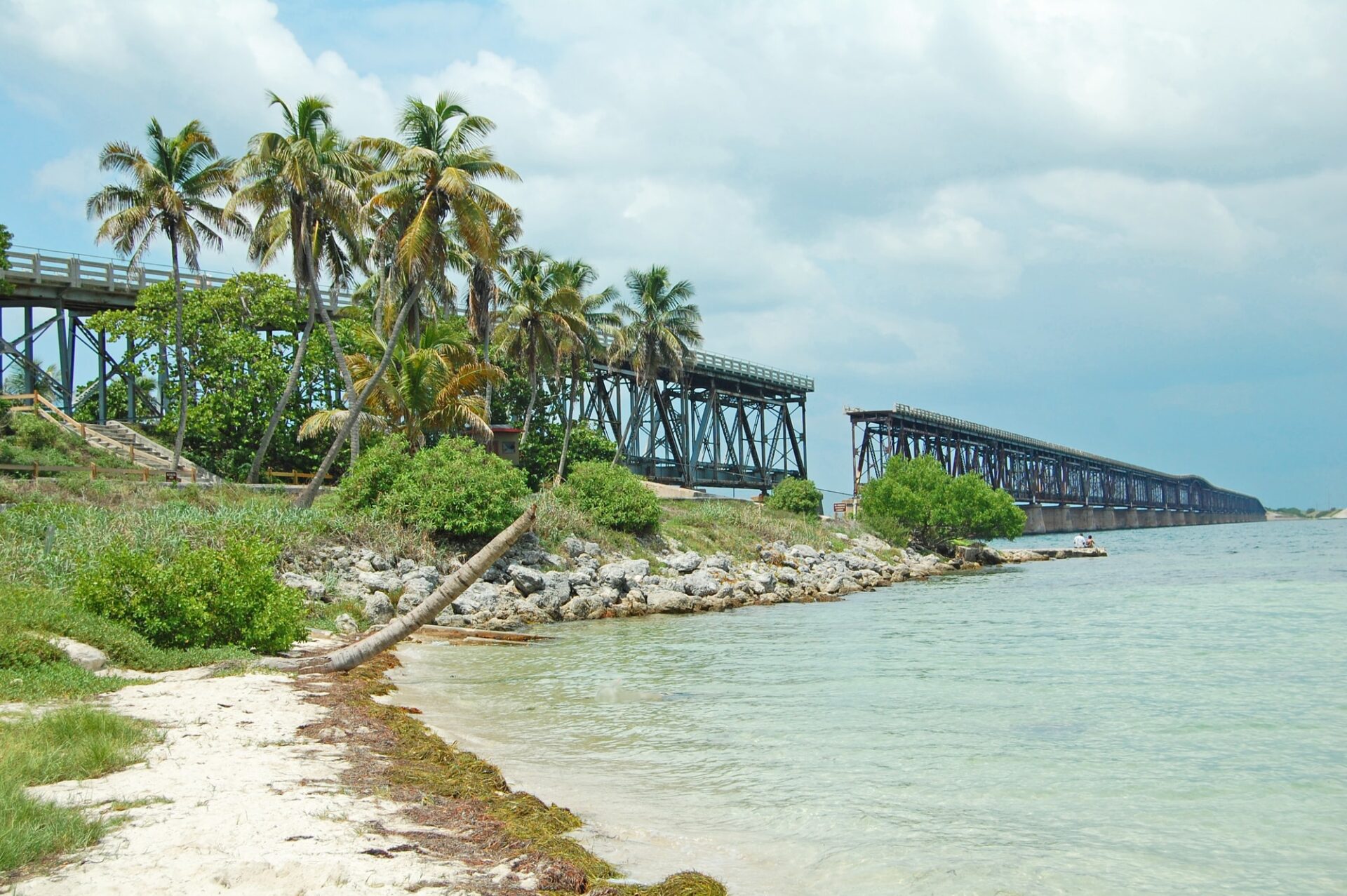 Make a stop at the Turtle Museum in Marathon and learn all about rehabilitating these gorgeous creatures. You'll have a chance to see them in various stages of rehab, and learn what is the most harmful to these gentle creatures..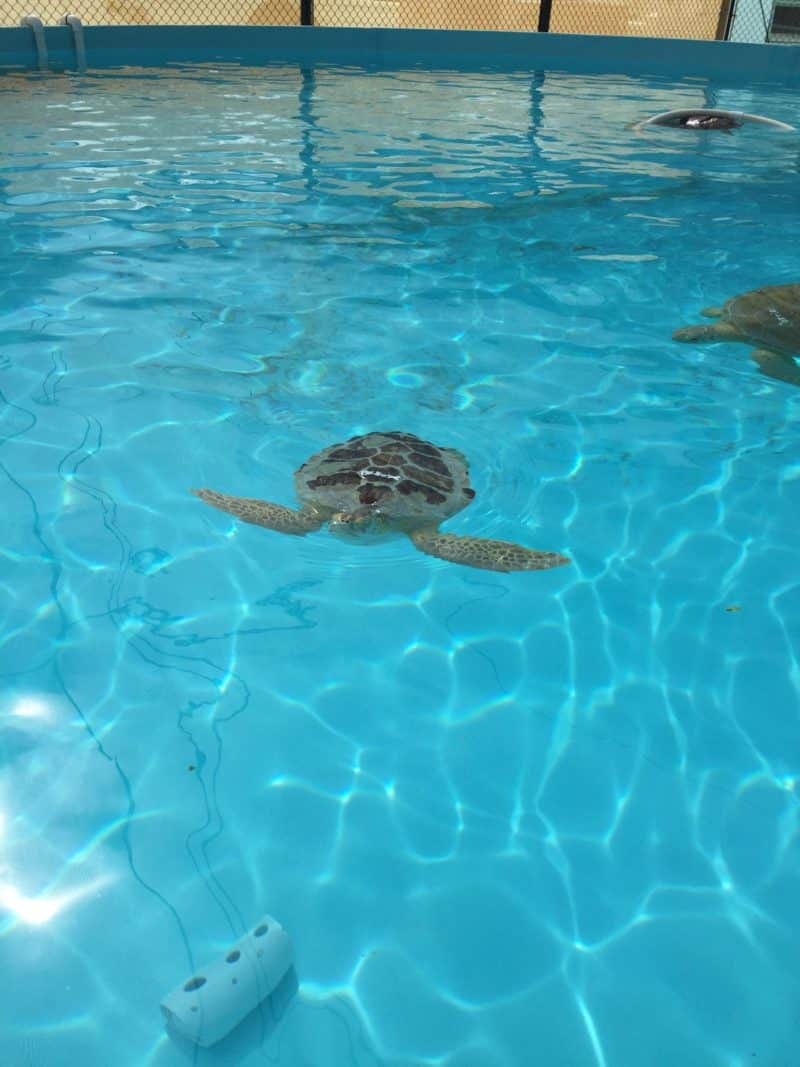 South Florida is filled with endless beaches, charming towns, and lots of watersport adventures, making it a perfect destination for a romantic getaway. These seven romantic getaways in Florida are our top favorites, though there are many to choose from.
Romantic Getaways in the South
The South offers tons of romantic getaways, and Florida is just one destination. Explore some of the other Southern romantic destinations, and reconnect with each other as you explore the South and all the choices for a romantic couples getaway.
This post may contain affiliate links which won't change your price but will share some commission.
Romantic getaways in the South are plentiful, and we'll break down some of our very favorites for you. These escapes from the everyday pressures of life will give you a chance to relax, unplug and just focus on each other.
What are your favorite romantic getaways in South Florida? Let me know in the comments below.
You Might Also Like these Romantic Getaways