Holiday Packing Tips and Tricks
Holiday travel is a time when packing tips certainly come in handy! The holidays can be crazy and stressful, add in packing for a trip and stress can increase exponentially.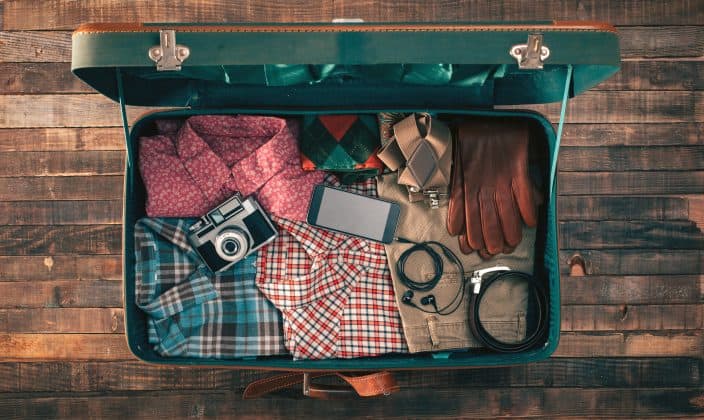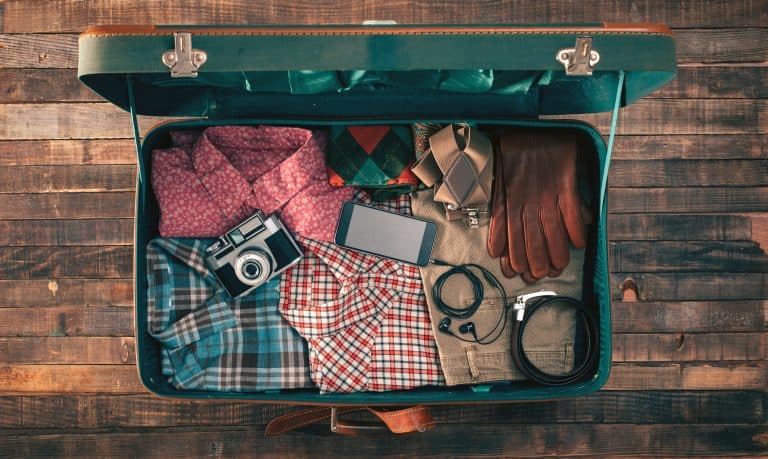 That's why there are a number of packing tips for holiday travel which we should always take into account to ensure smooth traveling. These packing tips are not only to ensure that we carry with us all that we are likely to need, but also to guarantee that we are not overly burdening ourselves with unnecessary items or equipment.
How To Make Packing Easier
Tip #1 Packing For Your Destination
One of the biggest factors which will determine what we pack when going on holiday is the destination we are travelling to. More importantly, the weather we are likely to encounter when we get there. Don't make the mistake of not checking the weather forecast before you travel. You don't want to get caught being the only one without a warm enough jacket.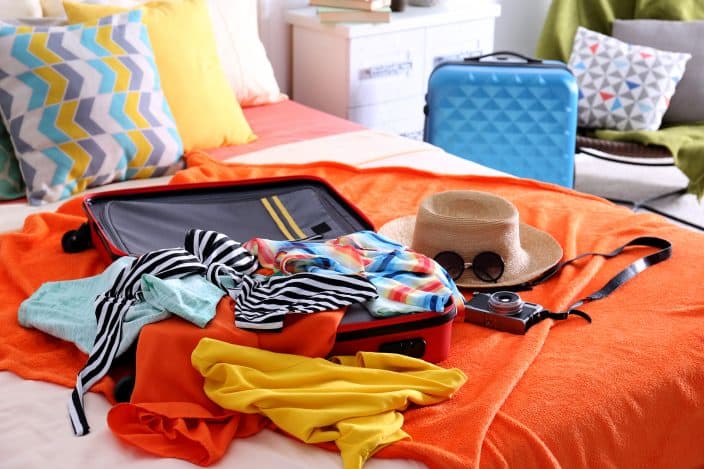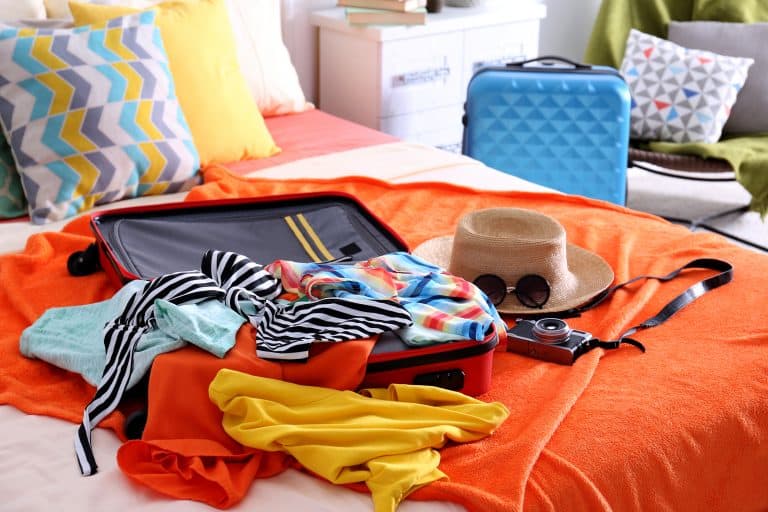 Although I used to be an over-packer, I was often still in a situation where I didn't have the right clothes for the weather. I typically made the mistake of packing too much of one type of clothing. However, temperatures change from morning to evening, as do locations (inside and out). Therefore, it is important to have some variety in your clothing types when traveling.
It is always advisable to include some warm clothing, even when travelling to tropical domains. Even though they are tropical, those places can get chilly at night, especially if you're enjoying a cool breeze on the beach. If you need some inspiration on what to pack check out my article on packing efficiently and effectively!
Tip #2 Electronics and Equipment
Another suitcase packing tip is to decide which electronics and equipment you will take, the best way to pack them and how they will fit. Items like a digital camera or camcorder need to be packed carefully. Pack these electronics with with some protective padding around them.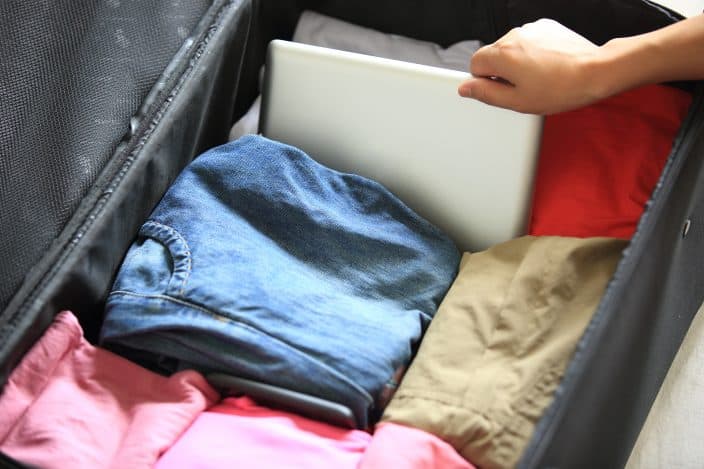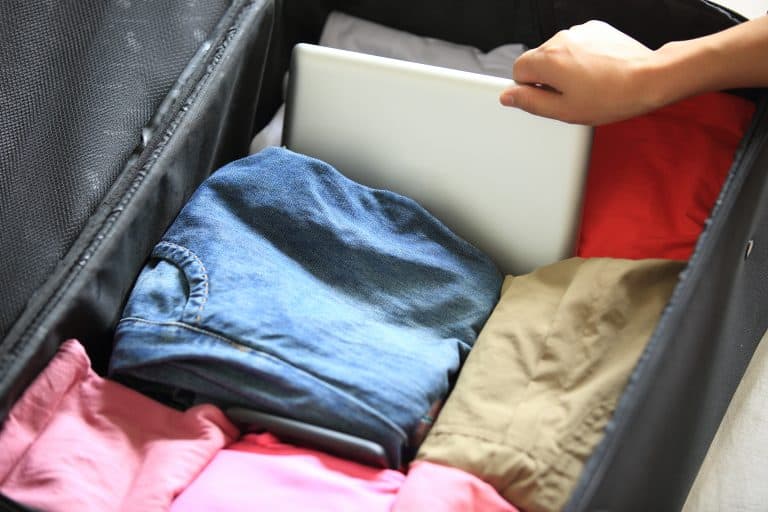 Ensure that such items are packed in the center of the suitcase, surrounded by items such as underwear or soft woolen items. You can also wrap your items in thicker clothing pieces. This will help to protect them at times such as when suitcases are thrown into airplane holds or onto airport carousels.
Alternatively, consider taking these items as part of your hand luggage. When traveling with a camera or laptop, I usually carry these with me, instead of putting them in my luggage. This way I can ensure their safety and that they don't get lost or damaged.
Tip #3 Packing In Advance
You should always pack for holiday travel at least 3 days in advance. This packing tip is extremely important. This allows you plenty of time to revise your arrangements, if plans end up changing. It also gives you time to check and re-check the house. I'm sure we've all experienced a time when we think packing is complete and then we find that one essential item still lying on the kitchen table!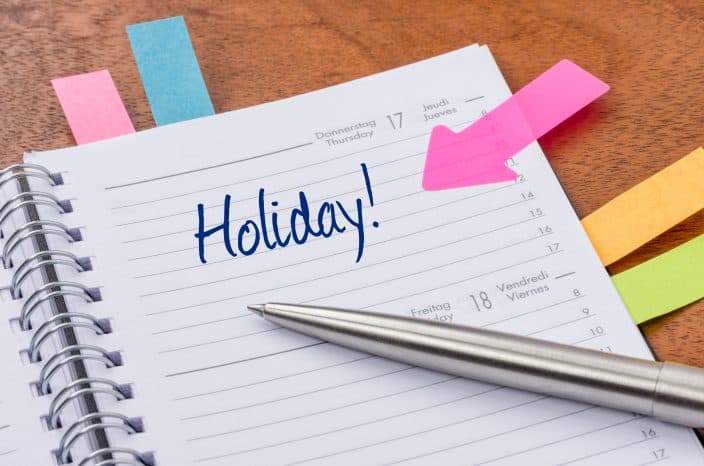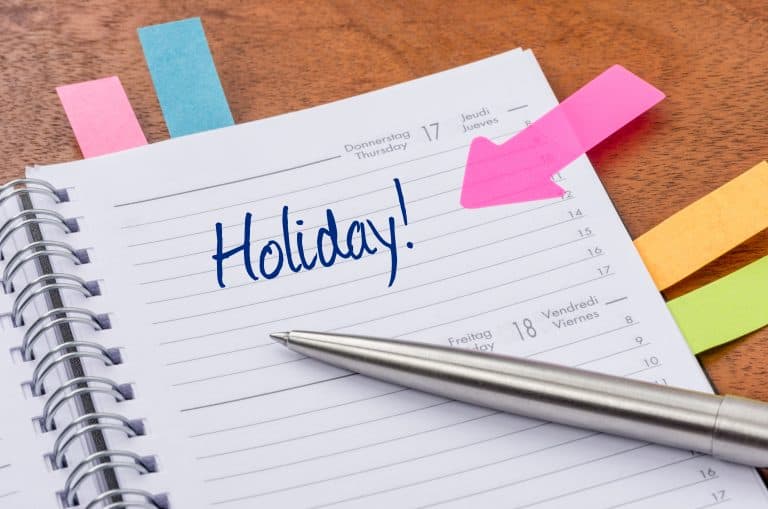 If you are checking a bag, packing in advance gives you time to rearrange items if your luggage is overweight. There is nothing worse than getting to the airport and finding out your luggage is overweight. Then having to repack your luggage at the check in desk in front of a bunch of other travelers!
 This post may contain affiliate links which won't change your price but will share some commission. As an Amazon Associate I earn from qualifying purchases.
Tip # 4 Have Essential Items Handy
Make sure that when you are packing your bags for your holiday that all necessary travel items are immediately handy. This means that items like tickets, boarding passes and IDs should be in your hand luggage or in hand.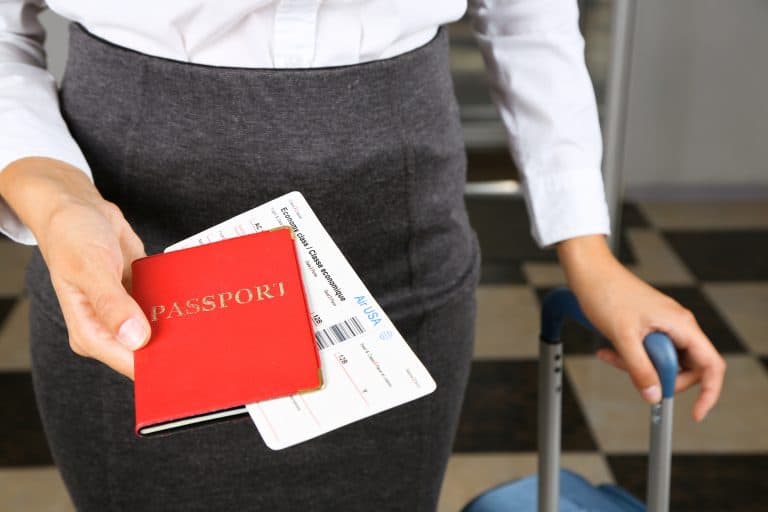 No one wants to have to dig for important documents when there's a long line behind you of people waiting. If you happen to carry cash, it is important to keep that close to you and not in a checked bag. This is not only for ease of access but for security reasons, as well.
Tip # 5 Properly Secure Your Luggage and Adhere To Travel Restrictions
Packing tip number 5 is to make sure your that your checked luggage is properly secured. If your suitcase does not have its own built-in locking device, consider getting a TSA approved lock.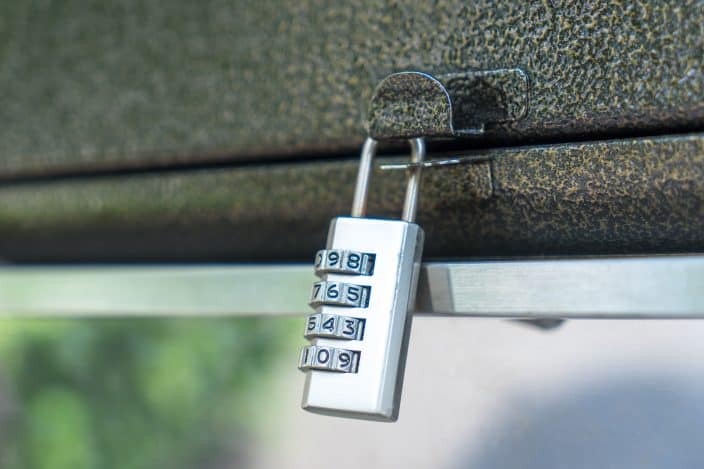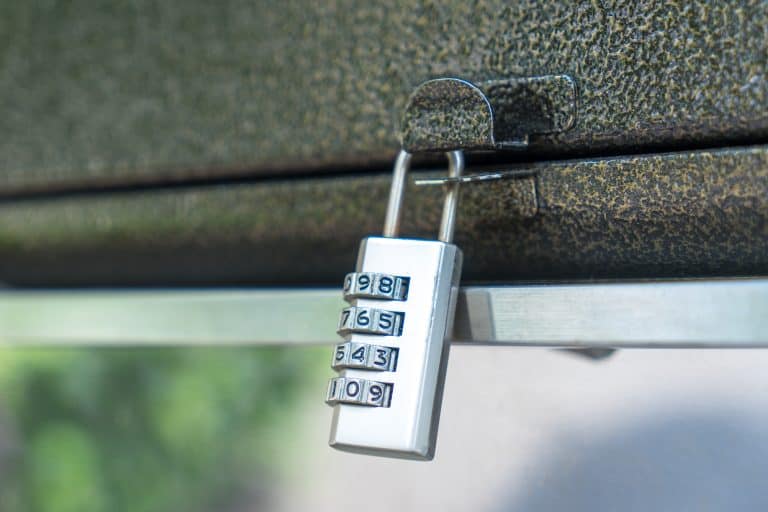 You should also pay attention to any restrictions that apply, like what you are allowed to carry in your hand luggage. These items include liquids and special sizes for aerosols, gels and other liquids. Don't forget to place these items in a small, clear plastic bag in your carry on luggage. Check out this TSA guidelines checklist.
COVID-19 Note: you may need to wear a mask on your flight. Make sure that you have masks, hand sanitizer, and disinfectant wipes with you. If you carry on hand sanitizer, it needs to be a TSA approved size. Check with your airline and airport to confirm their safety regulations and guidelines before flying.
Having a Packing Plan Ensures Smooth Holiday Travel
Taking the time to pack properly for holiday travel will go a long way to ensuring a smooth progression of our passage through the airport and more. It will also ensure that our possessions arrive at our destination in good condition, ready to assist us in the overall enjoyment of our vacation during the holidays!
CHECK OUT WHAT'S NEW ON BETSI'S WORLD
Which of these tips did you find most useful? Do you have any packing tips you always adhere to? We'd love to hear from you in the comments below!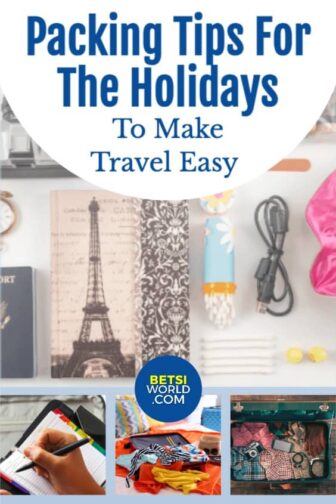 Other Packing Tips and Tricks You May Enjoy