Entering the elegant dining room you are greeted by a lake setting complete with exotic waterfowl, golf course, and stunning Florida sunsets. An aura of peace, sumptuous dining, and a world-class wine list waited for us. As we would discover, dining at Norman's is an experience to savor. It is one of America's best fine dining experiences.
This James Beard-nominated chef had something special in store for our evening. My wife and I were looking to celebrate her dad's birthday in style. A room at the Ritz Carlton Orlando Grande Lakes was a good start. Dinner at Norman's was a perfect dinner pairing for the first evening of a four-night stay.
Chef Norman Van Aken Master of New World Cuisine
Chef Norman Van Aken is best known for his New World Cuisine, a blend of Latin, Caribbean, Asian, American, and African flavors. Although Norman has racked up numerous accolades, what matters most is the meal you are about to behold. Dinner at Norman's delivers a combination of old-school service with modern cooking in a food and wine fantasy.
Wine Wins at Norman's
Norman's has been awarded "Best of Wine Award Excellence" in 2016 and 2017 from Wine Spectator. Two or more sommeliers are at your service to guide you through the extensive wine offerings. The wine list is a sampling of the world's most popular wine regions with France, Italy, and the U.S.A. being the most dominant. Consider a bottle of Perrier "Belle Epoque" 2004 to start your evening off right. I was impressed to see the list include Patz and Hall with two of their excellent pinot noirs by the bottle. Whatever your taste in wine, chances are good this list will be pleasing. When in doubt the sommelier is ready and waiting to recommend a bottle to suit your desires.
The wait staff will serve your every need without hovering or interrupting your moments of convivial conversation. When our waiter found out we were celebrating my father-in-law's birthday we were comped glasses of French Champagne to start our evening off in style.
The Food Takes Center Stage
The menu tempts seafood lovers with Pan-cooked grouper, yellowtail, and occasionally a tilefish special. Pork Havana or American Wagyu beef might appeal to the red meat fans.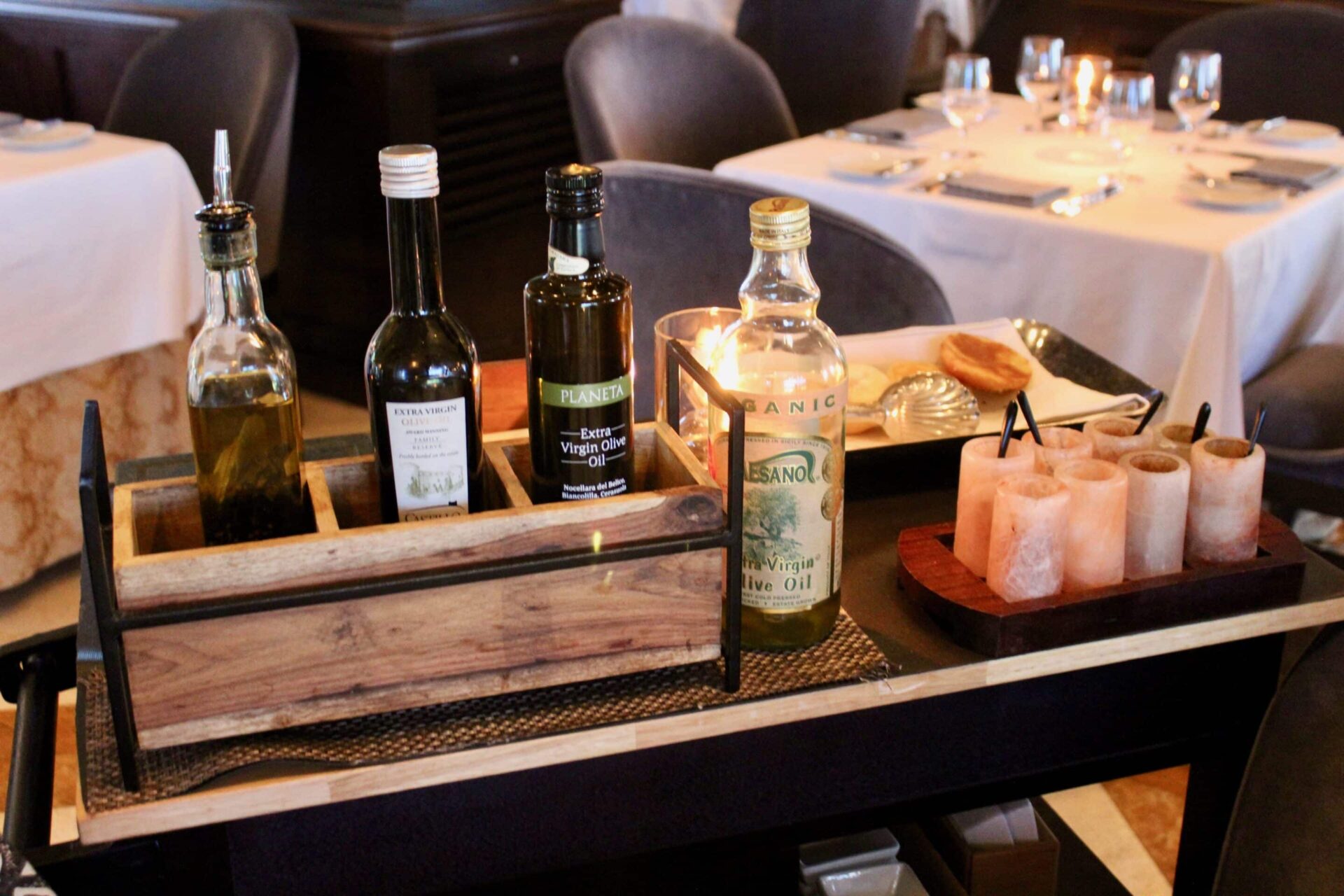 After perusing the menu and making our choices that were sure to please, the bread cart came around and re-defined what we thought bread service should be. This is no ordinary bread cart. It's not enough that their housemade ciabatta and onion rolls are fabulous. The cart holds 3-4 superb olive oils as well as premium butter. Add to that equation several types of sea salt our waiter recommended to combine with a dipping oil of choice, including a housemade garlic/rosemary infused olive oil. This is a dinner theater at its best, and the show was only getting started.
We ordered wine by the glass and were surprised at the delivery. Instead of merely bringing the bottle to the table, another cart appeared with all the necessary wine implements. The waiter guided us through the story of the wine and poured a small taste for our approval. The proper glass was selected for each type of wine so we'd get the most out of the experience.
 This post may contain affiliate links which won't change your price but will share some commission. As an Amazon Associate I earn from qualifying purchases.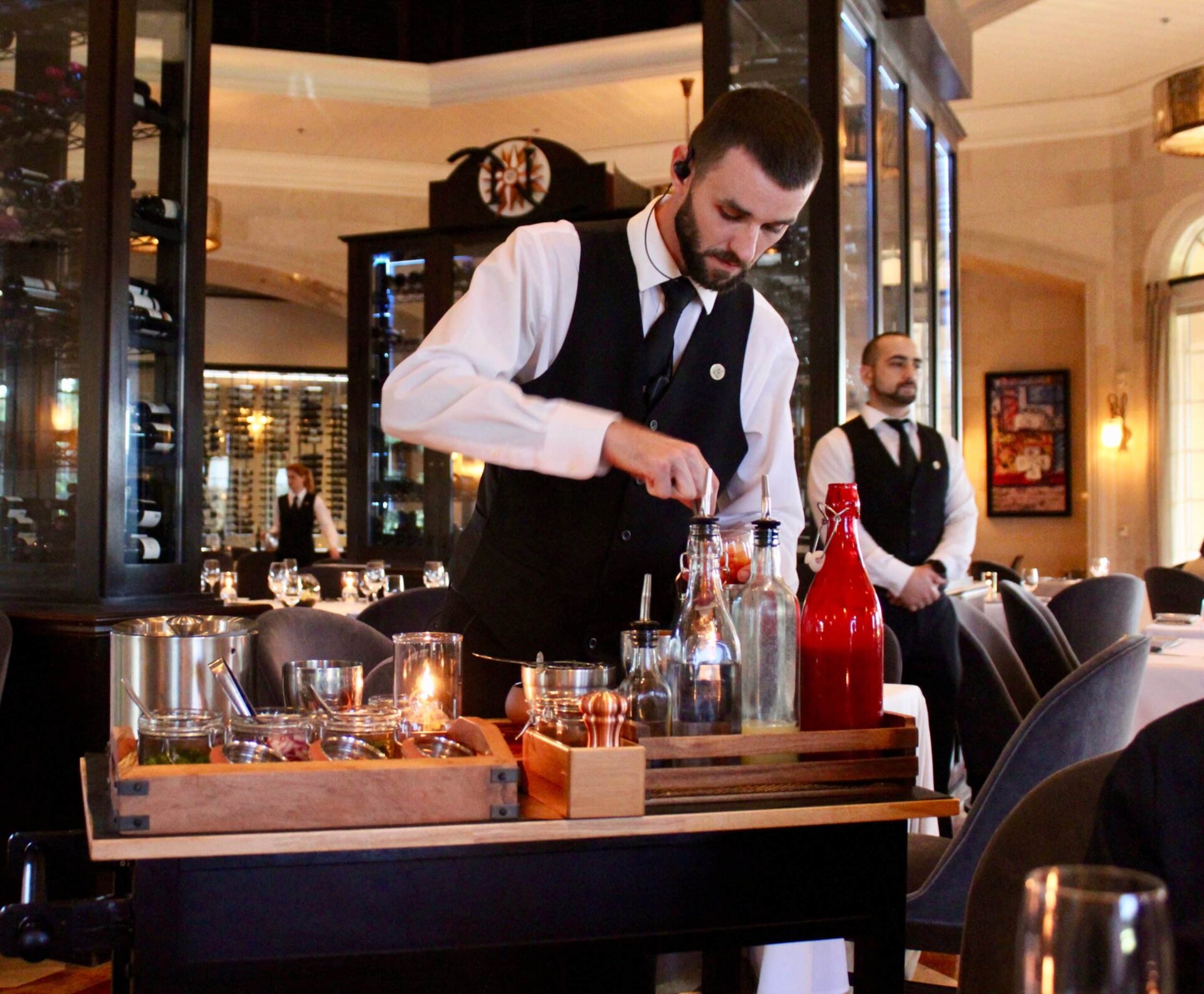 Next up, our appetizers or salads arrived. I ordered the ceviche. It also comes on its own cart and is prepared tableside. The bread service and starter plates are so fantastic we thought this would suffice for a perfect meal, but Chef Norman was just getting started. When the entrees arrived conversation changed from golf, fishing, and Disney to "Oh my gosh this tastes amazing." The wine, view, and over-the-top meal had induced a foodie-base coma that could only be interrupted by the mention of dessert.
The Paris-Key West profiteroles with hazelnut white chocolate ganache and key lime custard had us at first bite. Paired with a 2-ounce pour of Louis Xlll would have been the choice if we had an unlimited budget. Other more down-to-earth dessert beverages would be the French Sauternes or Brachhetto, both under $15 per glass. Lighter desserts like summer peaches berries and basil macaron, or sorbet trio might be best paired with a port or sherry to finish the evening in style. We could only manage to split the profiteroles between the four of us but didn't feel shorted on the sweet ending. It had been one of the most exceptional dining experiences of my life.
I'd put Norman's up there with past dining experiences I've had at the French Laundry in Yountville, Woodinville's Herb Farm, or Daniel in New York City. Combined with a stay at the Ritz-Carlton, this will be a tough combination to beat anywhere.
Kurt Jacobson is a freelance travel, food, wine, and organic gardening writer. As a former chef Kurt loves covering food stories from hot restaurants to artisanal producers. Kurt has traveled to all 50 states and nearly 20 countries in search of great food, wine, and adventures. Check out his blog tasteoftravel2.com for more of Kurt's travels.
CHECK OUT WHAT'S NEW ON BETSI'S WORLD
>>>Check Out More Florida Posts<<<
Multi-Generational Disney Getaway at the Contemporary Resort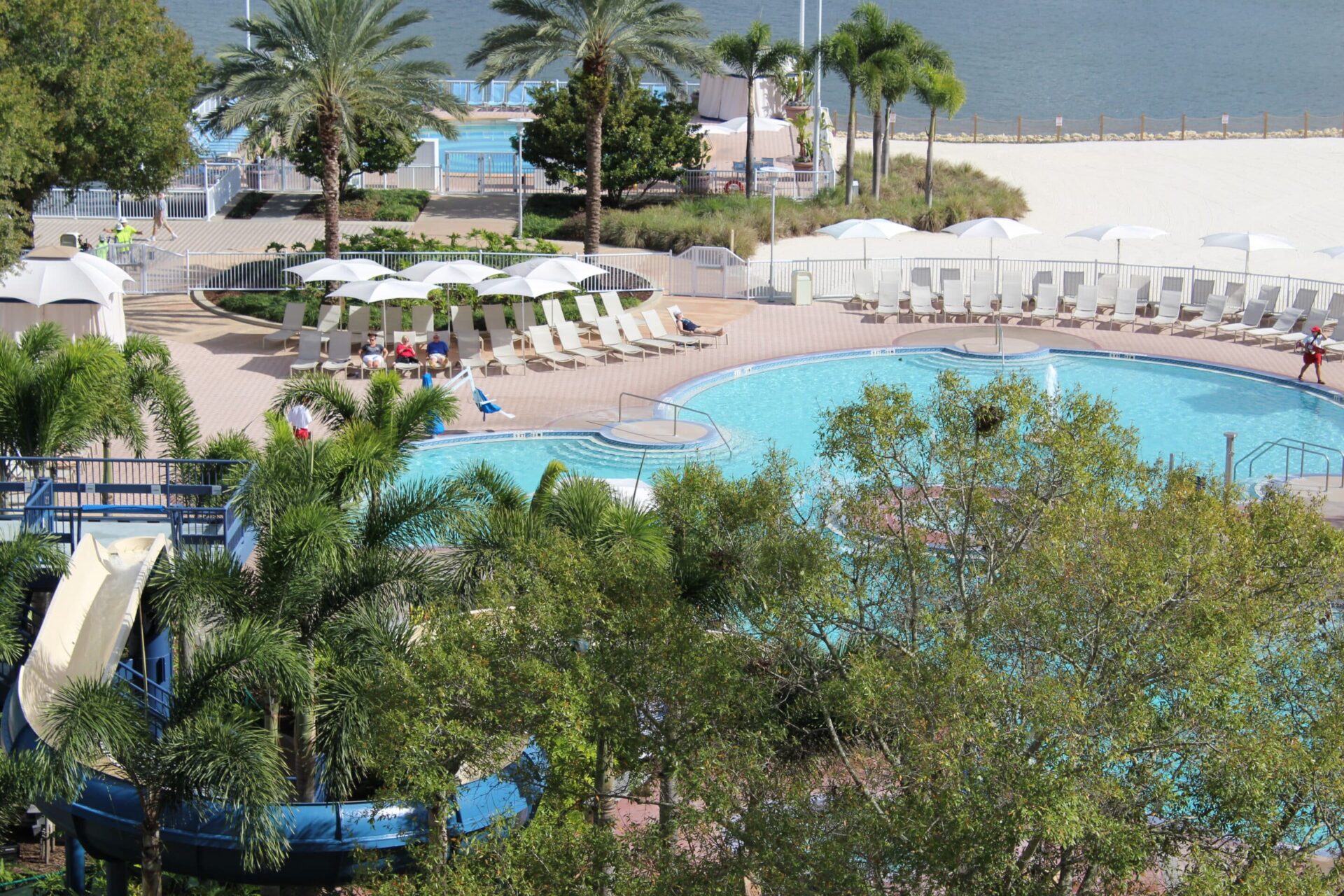 Three Day Escape to West Volusia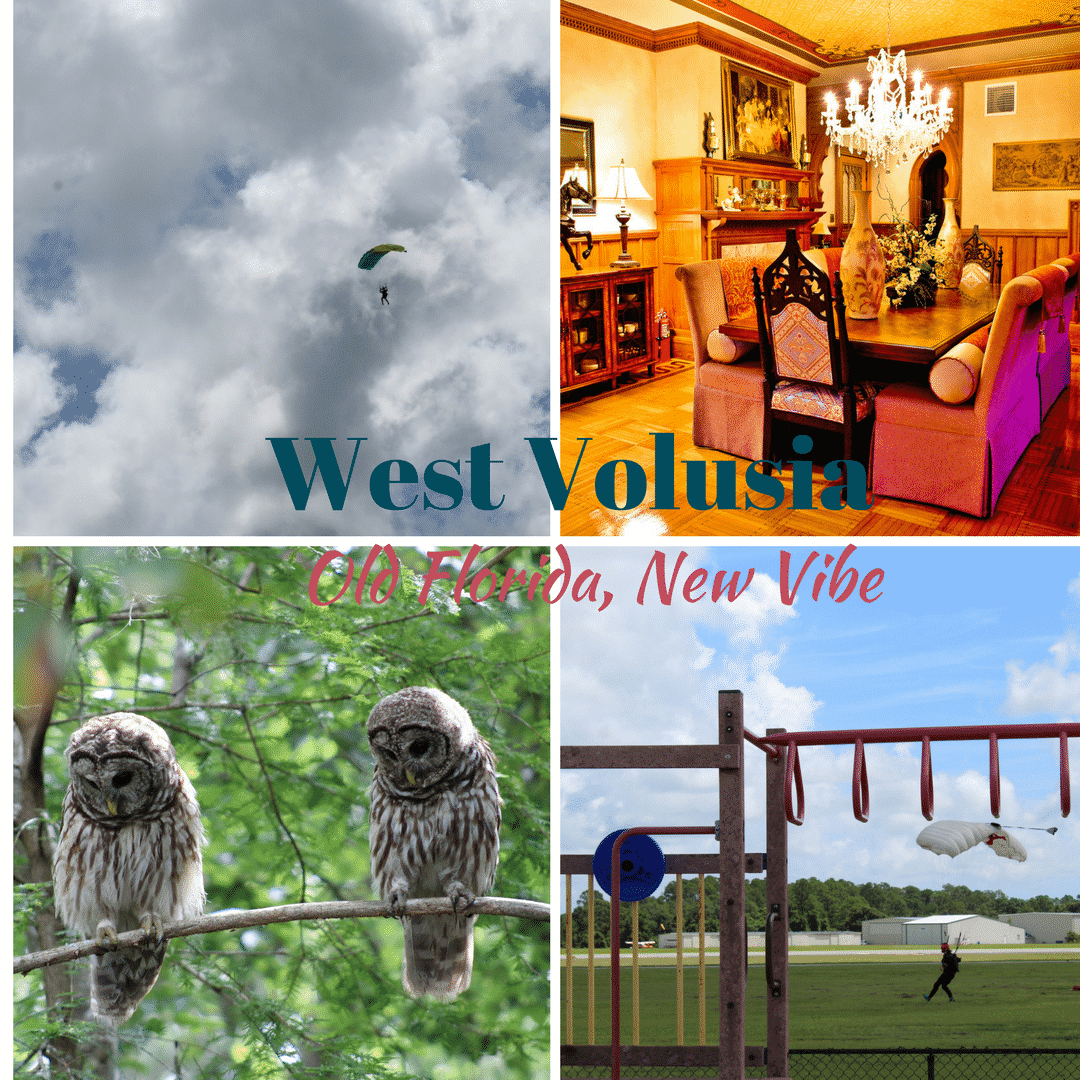 Discover Florida's Space Coast & Treasure Coast