Miami Getaway Weekend
Miami is one of our favorite choices for a romantic getaway when we are craving a more urban getaway. The food, the art, the vibrancy of the city all meld together to create a good romantic getaway for us.
Miami ~ the name brings to mind mega yachts and South Beach. But there is so much more to Miami! With beaches, water, art, fabulous food, and drink, it is a great choice for a romantic getaway. When planning a romantic getaway in Miami, be sure to carve out some together time without planning anything. With Valentines Day coming up, Miami is a great destination to keep in mind for tons of romance and ambiance.
Though many don't consider Florida as part of the South, she really is. And Southern romantic getaways are our favorite getaways! It's a time to reconnect with one another, explore a destination together, and relax from the stresses of life that seem to sneak into every relationship.
In a travel survey targeted to couples who travel, the results showed 86% of the couples still had romance in their relationship compared to 73% of couples who did not travel (Casey Imafidon, of Greenlabz media). Jim and I can both attest to travel being a large contributor of keeping the romance alive in our marriage. When we are able to escape the chaos and stress of life, it allows us to bring everything back into perspective, and our love continues to blossom and grow after 31 years of marriage.
Where to Stay on a Romantic Getaway in Miami
The Standard Hotel, Miami Beach is not your typical hotel. It is Spa Meets Hotel, and is definitely our top choice for a romantic Miami getaway. The Standard Hotel is located on Belle Isle, a short distance from South Beach. It is a setting of peaceful tropical gardens and rooms that feature private terraces, outdoor soaking tubs and more.
For a Valentines Day romantic getaway, The Mutiny Hotel is a luxurious all-suite hotel located on Sailboat Bay, part of Biscayne Bay. This Mutiny is an exquisite all-suite hotel. The suites are one or two bedrooms, and are lavishly decorated. The Mutiny is in the Coconut Grove section of Miami, one of our favorite foodie locales in Miami.
Where to Play on a Romantic Getaway in Miami
Take a dip at Venetian Pool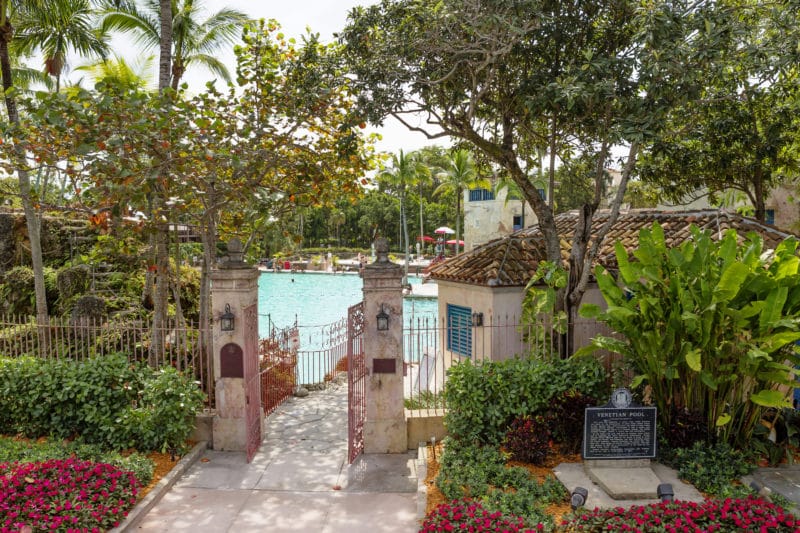 The Venetian Pool is a must-see and experience on your Miami romantic getaway! Created in 1923 from a coral rock quarry, it features two large historic lookout towers, with a killer view. It is an 820,000 gallon fed by spring water from an underground aquifer. During the spring and summer seasons, the pool is filled and drained daily. Two waterfalls provide a scenic backdrop, and grottos provide swimmers a fabulous experience. The pool is surrounded by loggias, porticos, palm trees, and of course, you can't miss the Venetian Pools' iconic bridge.
Explore Little Havana
Little Havana, or Miami's Latin Quarter, La Pequeña Habana, is where you'll find art galleries, shops, some of the area's best Cuban restaurants, and live music. This eclectic neighborhood is perfect for an afternoon stroll and window shopping followed by a delicious Cuban dinner. Calle Ocho is the hub of Little Havana. Exploring Little Havanna, and walking hand-in-hand with your loved one is a fabulous way to spend time together on a romantic getaway to Miami.
Don't forget these essentials when exploring Miami – sunscreen, hat, and good walking shoes.
Explore the Everglades by Airboat
Exploring the Everglades by airboat allows you to see the the natural side of Florida up close and personal. We like Coopertown Airboats – with 7 airboats, their tours cover over nine miles of the Everglades, and allows you to see the everglades in a unique way. An airboat tour is our top suggestion for spending part of a day.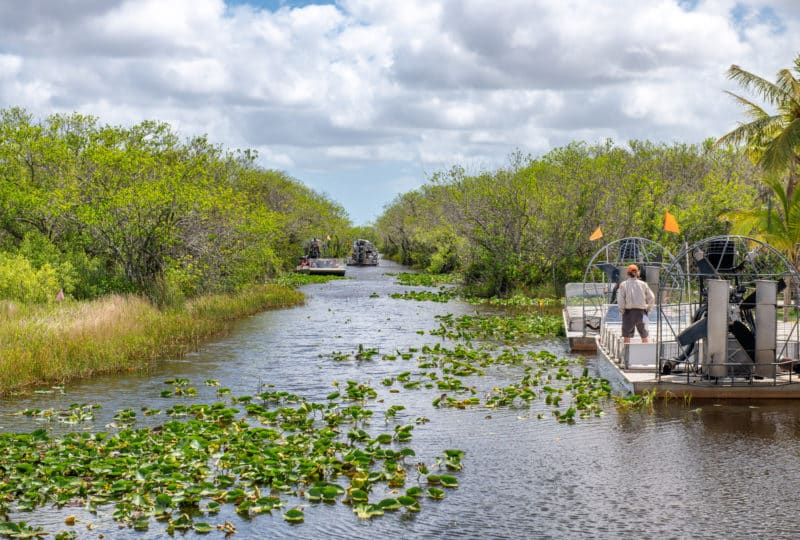 Take in the Miami Art Scene
Miami's art scene is amazing! This creative city is filled with art treasures around every turn. The art scene is a great option for a romantic Valentines day date.
Vizcaya Museum & Gardens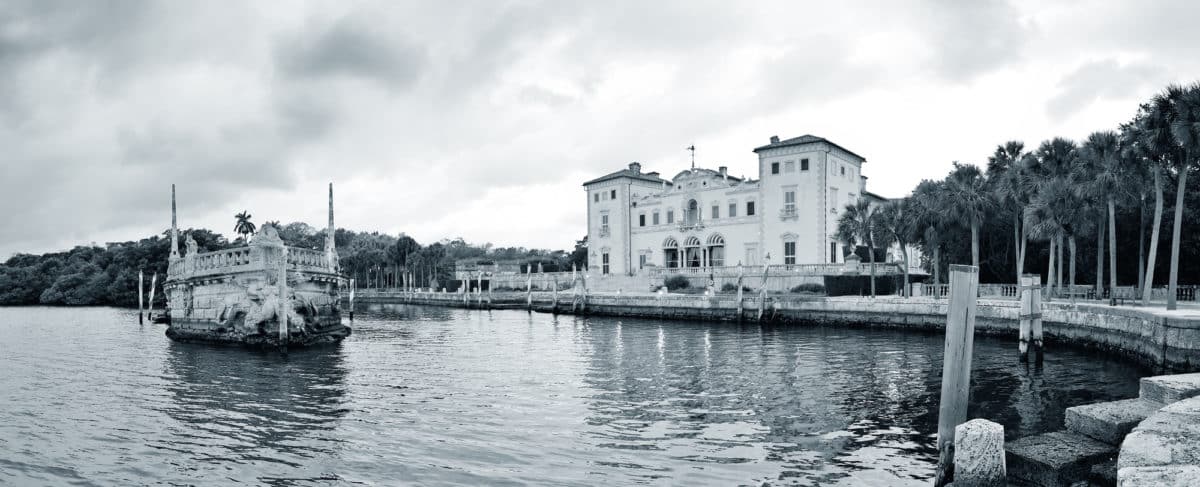 Make a stop at the Vizcaya Museum and Gardens during your romantic getaway in Miami. Stunning European-inspired architecture combined with amazing works of art will leave you breathless. Incredible gardens surround the estate, so be sure to explore the gardens as well.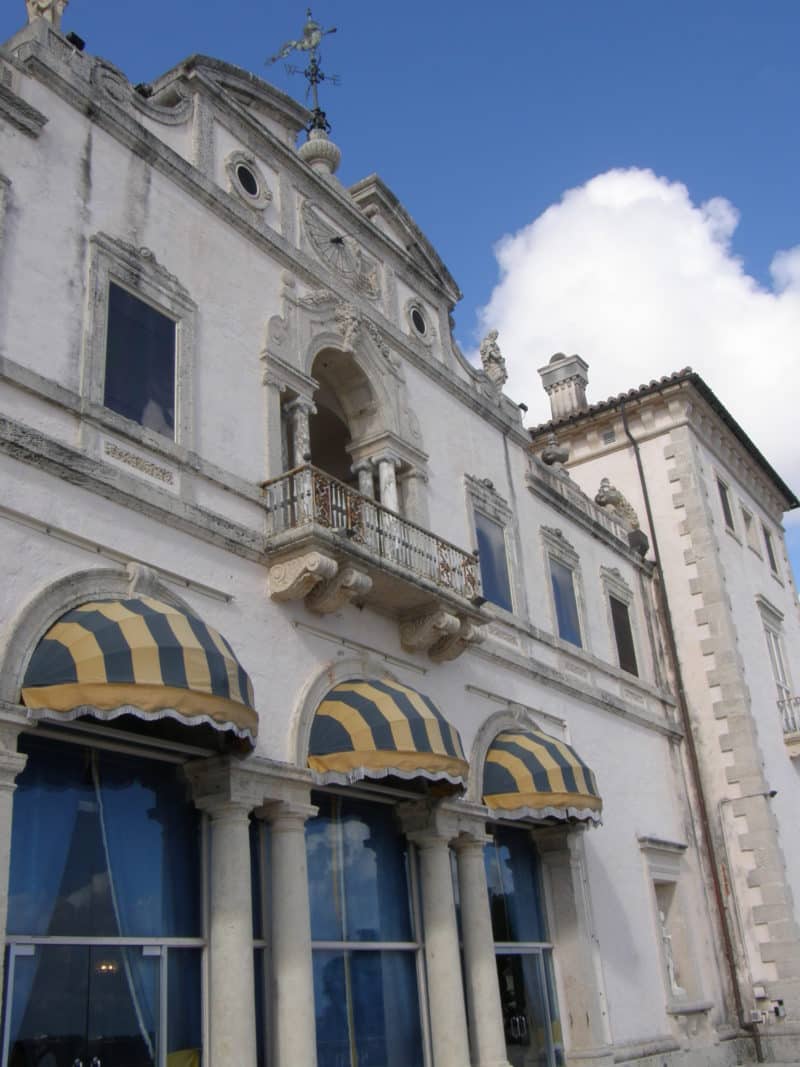 Pérez Art Museum
The Pérez is a must-do if you are a lover of modern and contemporary art. After your art exploration, stop in the hanging garden for a nice coffee stop.
Wynwood Art District
If you have the time, you should definitely visit the Wynwood Art District. One of the highlights of the Miami art scenes, Wynwood is home to over 10 galleries, collections and museums.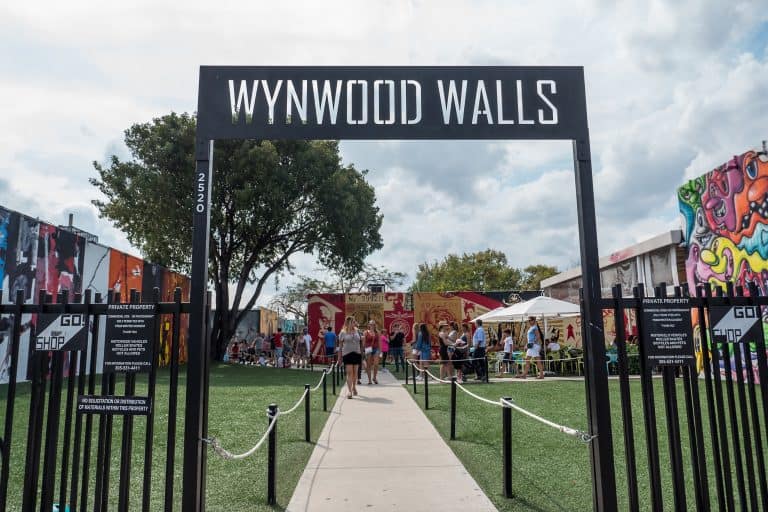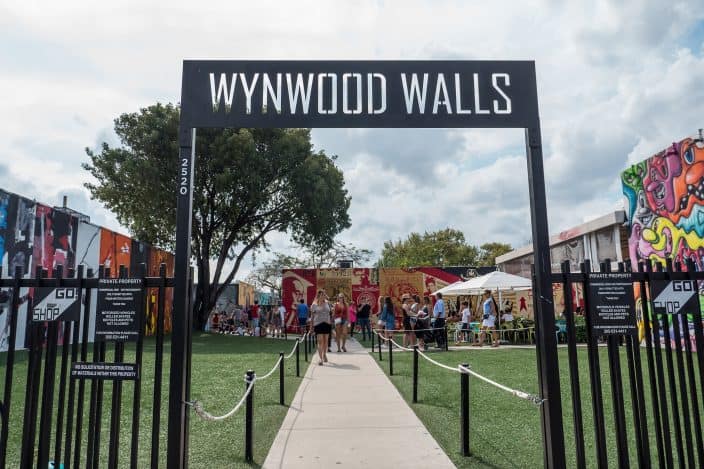 Wynwood is well known for its beautiful street art. This isn't any old street art though, these are incredible wall murals depicting all sort of things. They are truly wonderous works of art.
If you get tired and hungry during your visit to this outdoor art exhibit, Wynwood has some great restaurants. Try KYU, an eclectic Asian-inspired restaurant that cooks most of its dishes on a wood fire grill. They support sustainable methods and source their food locally whenever possible.
 This post may contain affiliate links which won't change your price but will share some commission. As an Amazon Associate I earn from qualifying purchases.
Explore The Water
Rent a boat – Another fun and exciting activity is to rent a boat in Miami. Miami has so many waterways, that a day on the water is a fabulous way to while away the day. Being on the water is a peaceful and relaxing way to explore the Miami waterfront. You can drool over the luxurious mega-yachts and mansions as you cruise the waterways of Miami on your romantic Miami getaway.
Don't forget your sunscreen and hat when you are on the water – they are essential to a boat trip!
---
Whether you see the art, take a boat ride, relax by the beach or pool, Miami will not disappoint! You are sure to have a full, fun and romantic adventure with your loved one whatever you choose to do on your romantic Miami getaway .
CHECK OUT WHAT'S NEW ON BETSI'S WORLD
What are you favorite things to do during a romantic Miami getaway? We'd love to hear from you in the comments below!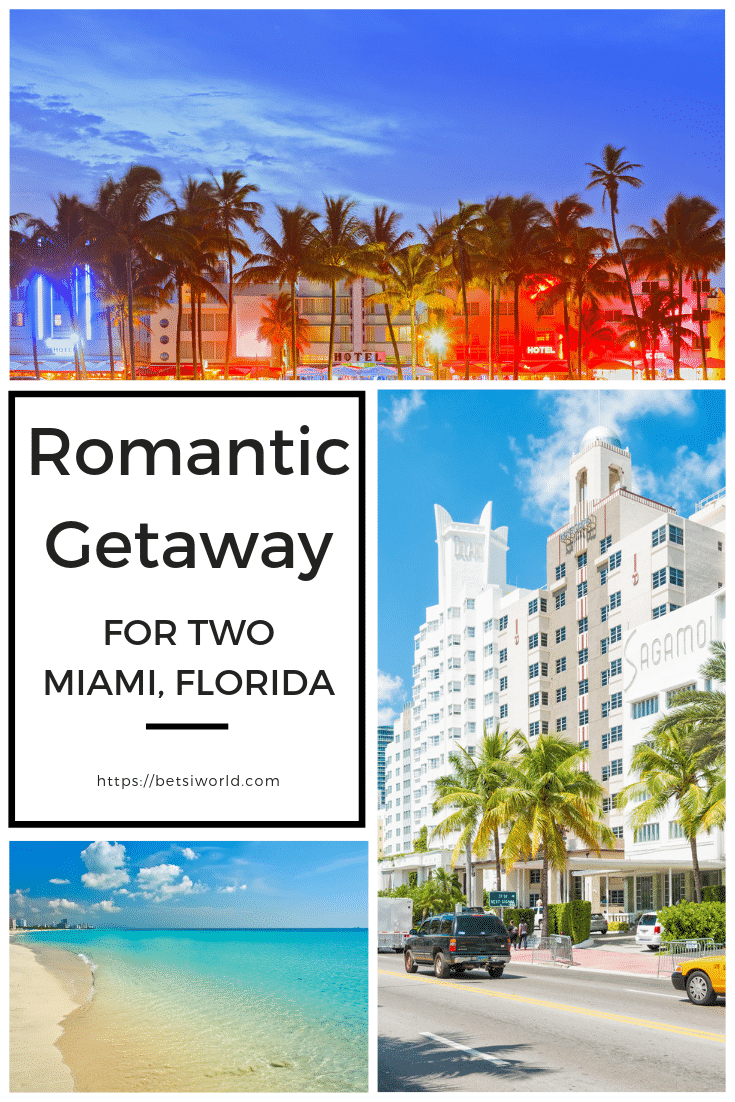 Other Weekend Getaways You May Like