Budget Friendly Romantic Getaways in the South
Affordable romantic getaways may seem difficult to come by, but they do exist. We've rounded up some great romantic getaways in the South that will have you reconnecting with your loved one in no time. Plus, these destinations are budget friendly.
Spending time together in any relationship is a necessity. Aside from strengthening your relationship, it's just fun to have a romantic getaway scheduled to look forward to. If you are planning on a romantic Valentine's Day getaway but worried about the funds, look no further than this list of affordable southern getaways.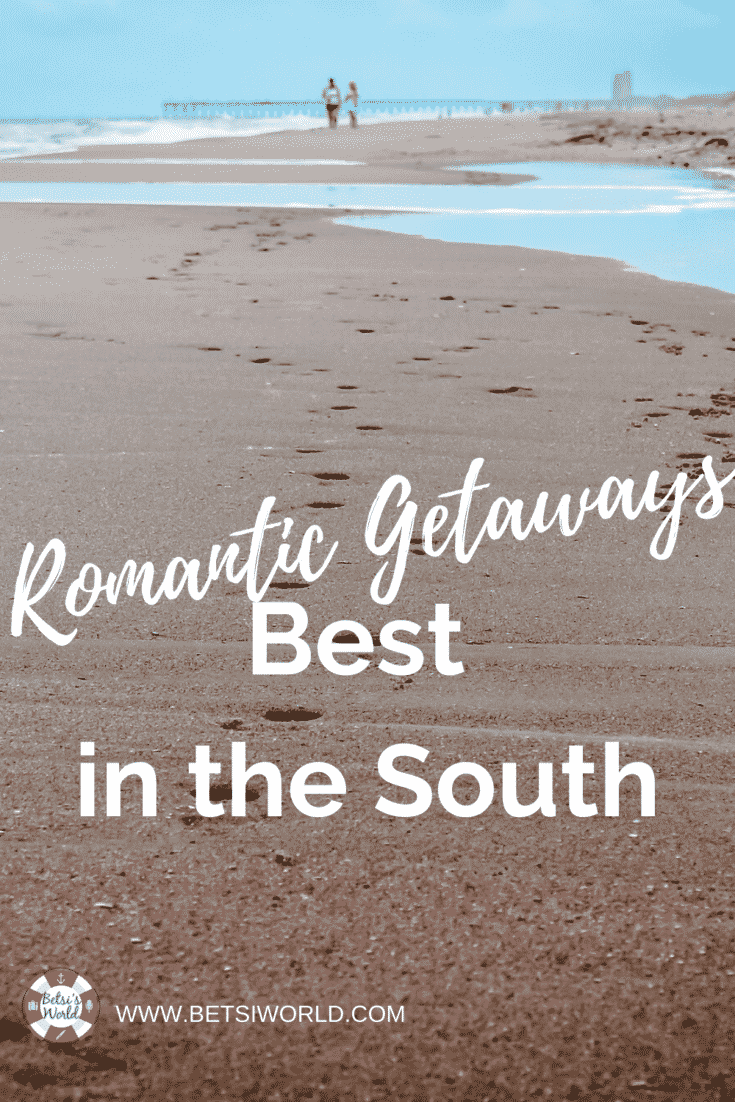 This post contains affiliate links. When you make a purchase through these links Betsi's World receives a small commission at no additional cost to you. As an Amazon Associate, I earn from qualifying purchases.
Affordable Romantic Resorts on the East Coast
Virginia Beach for an Affordable Romantic Getaway
Virginia Beach is an ideal spot for an affordable romantic getaway in the South. Consider a relaxing stay at the Founders Inn and Spa, located in Virginia Beach. The resort is top-of-the-line in all respects while still remaining budget-friendly for couples looking to spend time together without breaking the bank.

The inn offers a variety of luxurious amenities, like a spa, indoor pool, fitness center, shuttle service to area attractions as well as pet-friendly rooms. The Swan Terrace, the on-site restaurant serves steak, seafood as well as offering a delicious Sunday Brunch. Virginia beach is the ideal spot for an affordable romantic getaway.
Clean Promise
The Inn has upgraded it's already rigorous cleaning regimens to include a partnership with RB the makers of Lysol and Dettol. They want guests to rest assured that they are using brands that you would trust in your own home to ensure a clean stay at their hotel. For added comfort and safety, guests can schedule cleaning of their hotel rooms whenever they feel necessary. Additionally, requested toiletries, linens and towels will be dropped off in plastic bags outside the door. Of course, social distancing and masks will be required as well.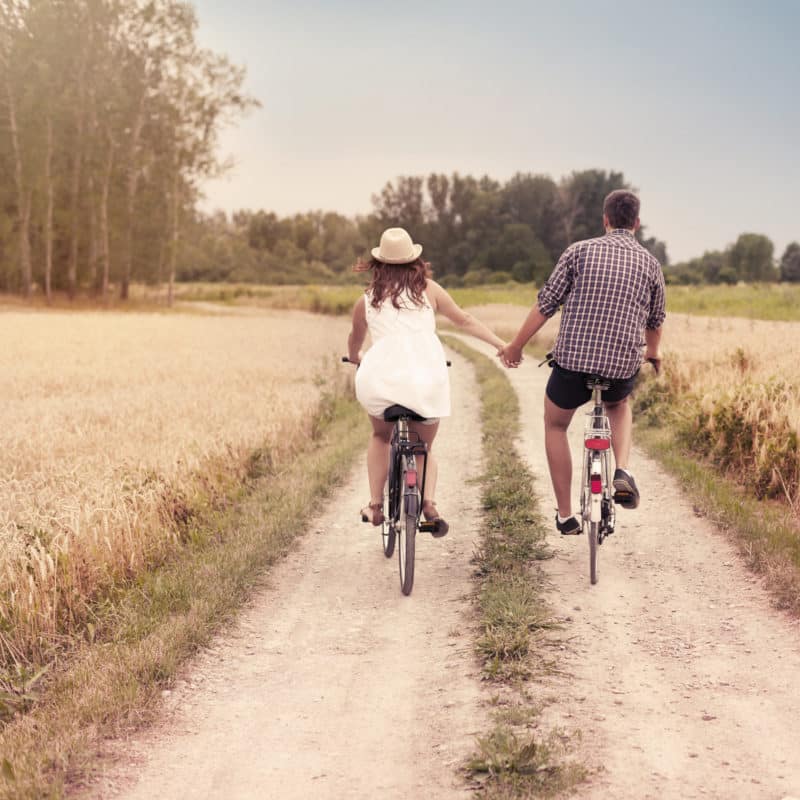 An Unexpected Romantic Getaway in South Carolina 
Take time out of your busy everyday schedule to enjoy an affordable romantic getaway in South Carolina. Largely considered the entertainment capital of the state, Myrtle Beach is known for being a family-friendly vacation destination. It can also be a romantic destination for busy on-the-go, couples. There are plenty of options for dining, from fine cuisine to fun, as well as casual calabash seafood. From stage shows to musicals and hands-on events and activities, Myrtle Beach is perfect for active couples. What could be more romantic than getting out and about on The Grand Strand?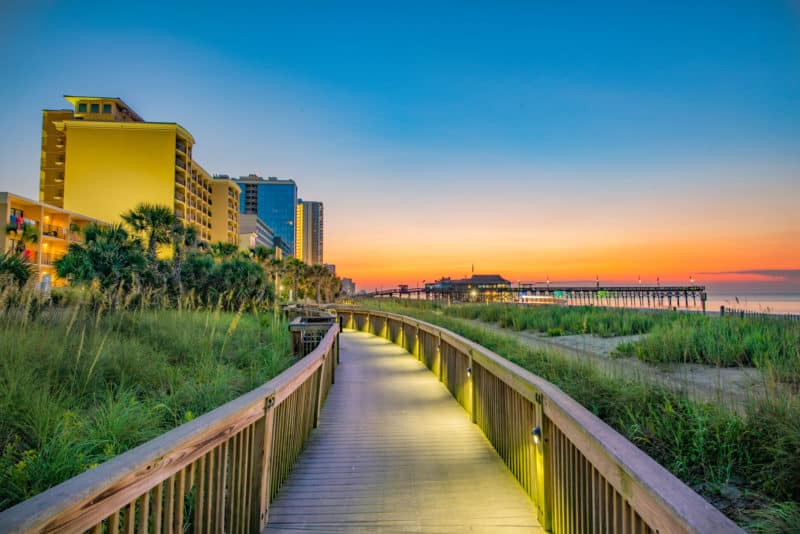 Presidential Villas at Plantation Resort Myrtle Beach
Presidential Villas at Plantation Resort in Myrtle Beach is within close proximity to all of the action. It's two pools, hot tubs, a lazy river, full in-room kitchens, and daily planned activities, make it the ideal accommodation for a budget-friendly couples getaway. Furthermore, these Villas are nestled within a protected bird sanctuary making it a great place to spot some wildlife!
For inexpensive fun, try and visit Myrtle Beach County Park or peruse the grounds of Atalaya Castle at Huntington Beach State Park. This castle is a beautiful piece of architecture, as well as South Carolinian history!

Atlanta Hotel Package Ideas for an Affordable Romantic Weekend Getaway
Sometimes we don't have the time or desire to organize a mini-vacation. Taking advantage of hotel vacation packages is a great way to have an affordable romantic getaway without all the trouble of planning. In the south, few cities are more picturesque than Atlanta, Georgia where Stonehurst Place mansion graces the Midtown.
This bed and breakfast is centrally located and makes the perfect home-base when visiting Atlanta. Decorated with antique furnishings, art, and, modern amenities, the hotel is the perfect romantic escape. Throughout the year, Stonehurst Place offers special rates and packages that will appeal to a variety of couples. The Romance Package would be especially suited to couples on a romantic Valentines getaway. At Stonehurst Place, you don't need to give up romance for affordability, you can have both! Other packages include a spa package, a bicycle tour, anniversary specials, gourmet dining getaways, staycation, and a babymoon! Whatever you choose, there's something great for everyone during a romantic getaway to Atlanta.
Stone Mountain
No trip to Atlanta is complete without a visit to Stone Mountain. Stone Mountain stretches out over 3,200 acres and is so much fun for everyone! Outdoor activities include outdoor recreational activities such as kayaking, SUP, championship golf, hiking, and biking. If you love history and nature, then Stone Mountain is a definite must do! Don't miss the confederate sculpture featuring Jefferson Davis, Robert E. Lee, and Stonewall Jackson, as well as learning about the granite quarry and the environment.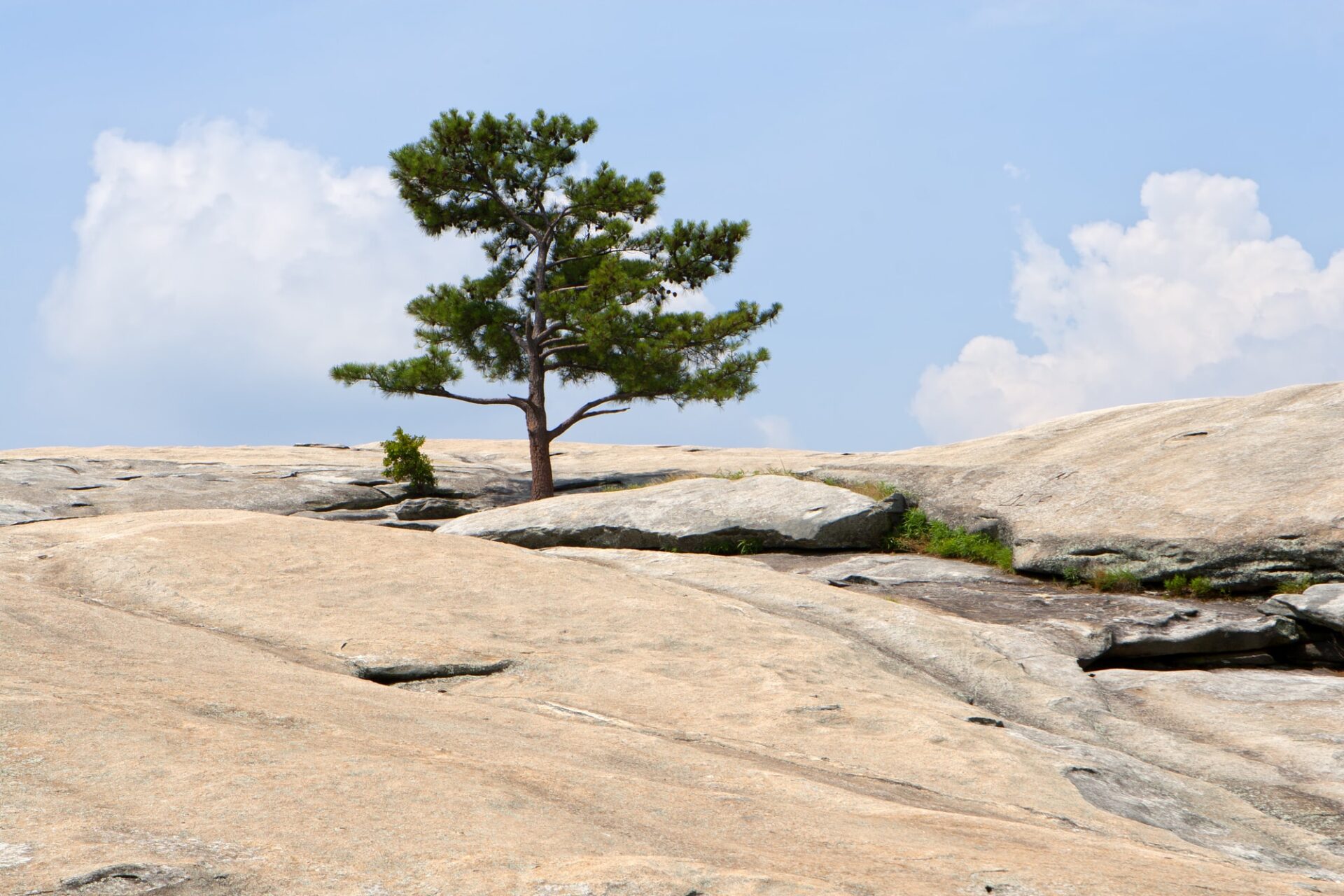 Don't miss the shopping or the dining at Stone Mountain either!

Budget-Friendly Romantic Getaway in Hilton Head Island
Beach House Holiday Inn Resort is a budget-friendly option for couples seeking an affordable romantic beach getaway on Hilton Head Island. This is a fun choice for couples looking to get out and eat, drink and play on the beach. Beach House is located at Coligny Beach, just steps from shopping and restaurants at Coligny Plaza. The hotel features oceanfront rooms, a Tiki Hut bar right on the beach, as well as miles of bike paths. The pools, lazy river, and on-site restaurant make Beach House a top choice for budget-minded couples.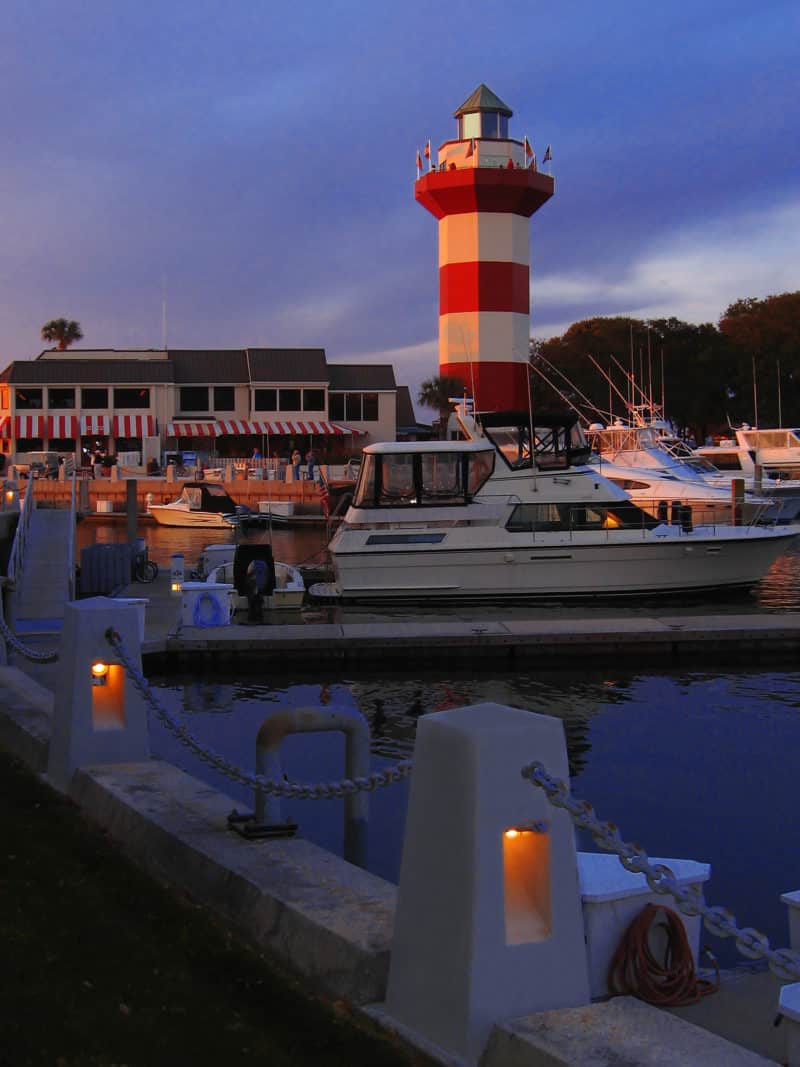 Nearby Bluffton, South Carolina is a small coastal town with romantic spots to explore at every turn. Just short of 30 minutes from Beach House Resort, it's a great romantic day trip from Hilton Head. One popular landmark in Bluffton is The Church of the Cross which was built in 1857. Additionally, you'll find delicious seafood at Bluffton Oyster Factory Restaurant or Farm Bluffton for a locally-sourced, Sunday brunch.

Mobile Alabama Weekend Trip Itinerary Ideas
Consider an affordable romantic getaway in the mini Mardi Gras city of Mobile Alabama. The original Mardi Gras celebration started right in Mobile back in 1703. If you're spending a few days in Mobile for Mardi Gras, there are plenty of romantic things to do that won't cost a fortune. For example, couples interested in an affordable and romantic night out can start out at Callaghan's which was named Best Bar in the South. Callaghan's Irish Social Pub offers a full menu and bar, as well as regular live entertainment.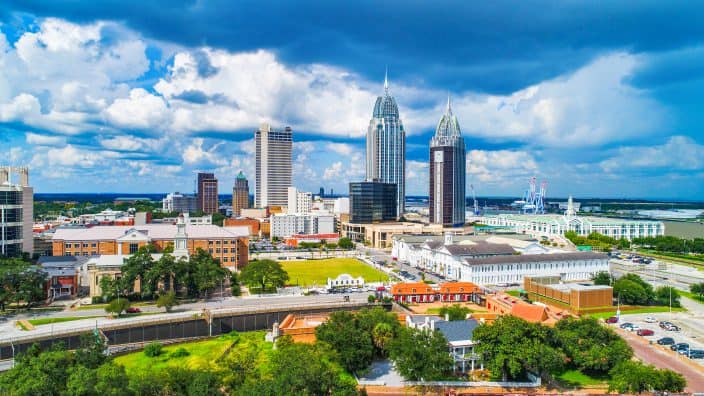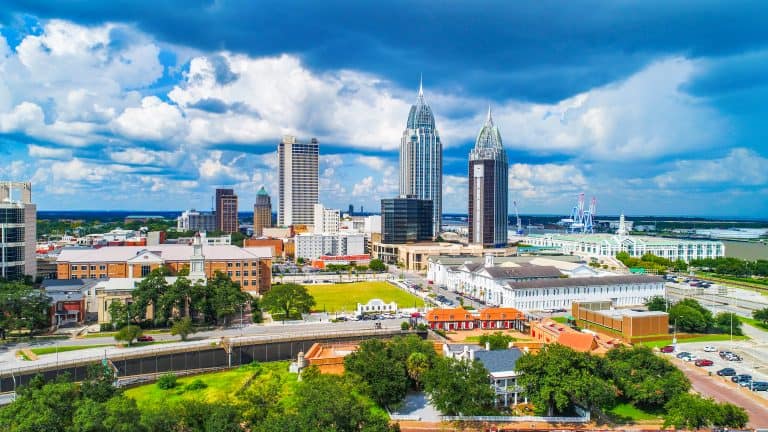 Bellingrath Gardens
Bellingrath Gardens is the perfect romantic picturesque destination for couples seeking budget-friendly things to do in Mobile. Take a walk under live oaks. Spend an afternoon exploring hidden pathways and fountains or take in a bit of history at this 65-acre public garden. Similarly, The Mobile Botanical Gardens boast over 100-acres of trails, pathways and romantic spots for a picnic lunch and relaxing afternoon.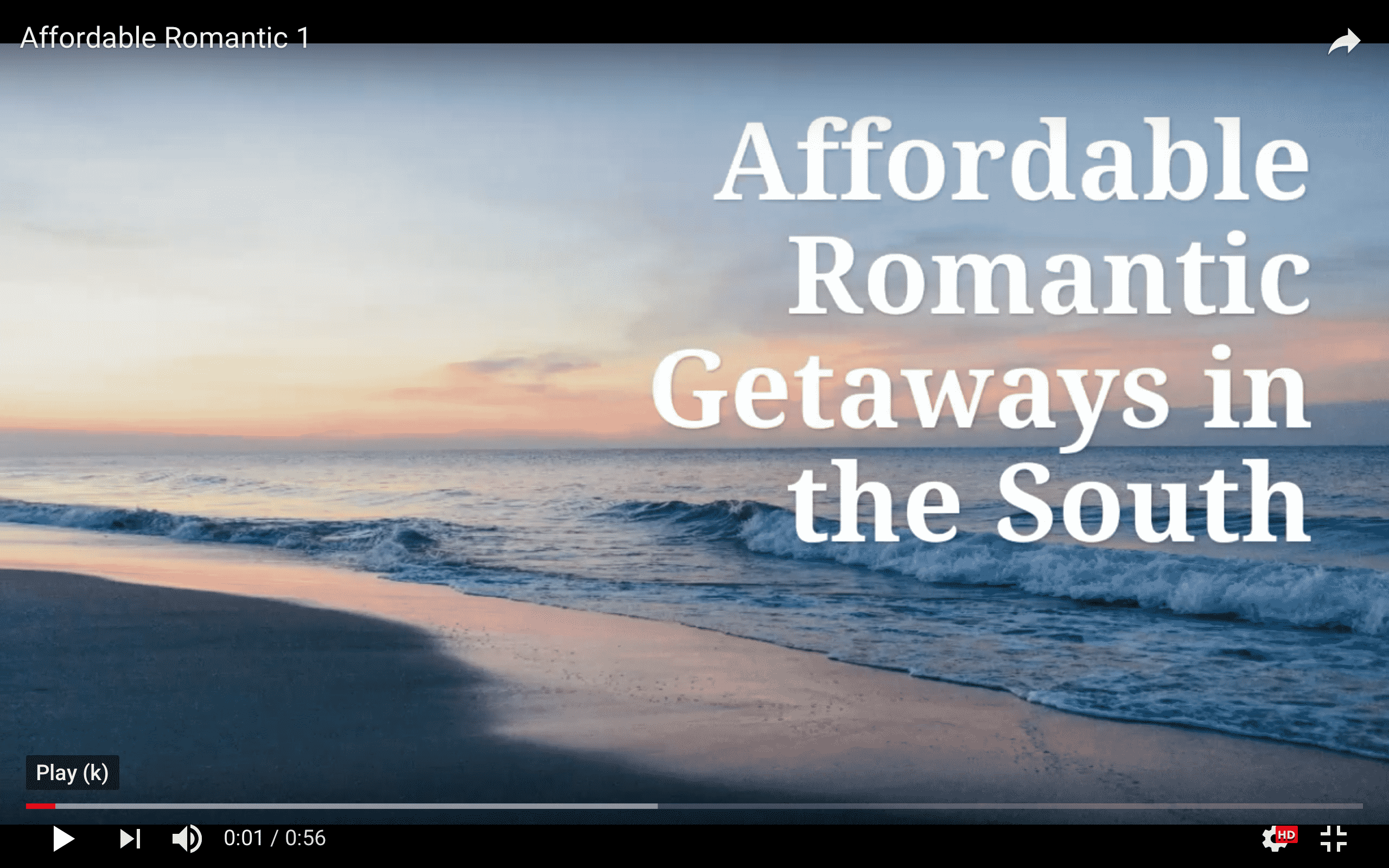 Making the time to reconnect and spend quality time together as a couple can be significantly beneficial to a relationship. When you make an effort to schedule mini-vacations regularly, you're investing in your relationship in ways that extend far beyond a long-weekend trip. A relaxed, fun environment is conducive to deeper emotional levels of understanding, communication, and connection. Regular getaways can be expensive, but there are plenty of choices for affordable getaways, especially in the charming south, that will provide a relaxed atmosphere and a loving environment for long-term relationship success.
Don't forget travel insurance, no matter where you travel!


Affordable romantic getaways don't have to be a hard find. These destinations are perfect for those of us who want to get away from the stresses of daily life and just relax without breaking the bank. It's important to decompress, especially after the year we've just had! Grab your sweetheart and start planning your budget-friendly romantic getaway today!
Which of these destinations looks most appealing to you? We'd love to hear from you in the comments below!
Looking for more ideas for a romantic getaway?
Don't worry, I've got you covered. Here are even more romantic getaways for you to explore! Romantic getaways in the South are not hard to plan considering how many awesome places there are to explore!
Other Getaways You May Enjoy