The Top Southern Vacation Spots
These are the best Southern vacations for couples; destinations ideal for a romantic getaway to reconnect, recharge, and relax in a variety of charming Southern towns!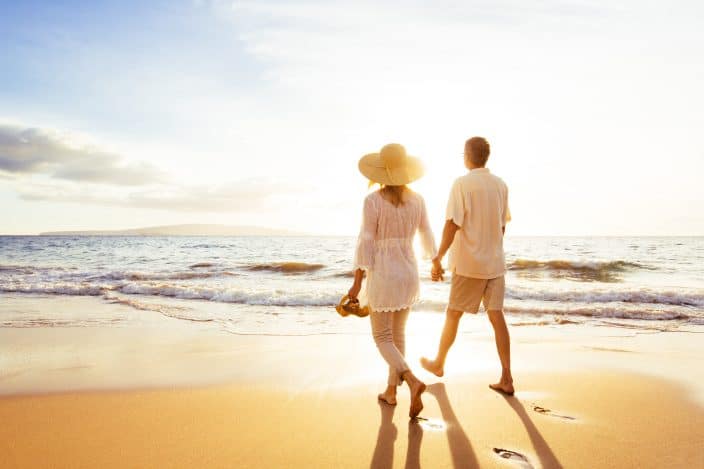 Whether you're looking for the best anniversary vacation in the South or just need ideas for a romantic couples getaway, the options are endless. The following Southern states each have their own unique offerings depending on your interests and needs.
Consider Gulf Shores Alabama for Couples Southern Vacation
For the ultimate Southern destination for a couple's vacation, consider Gulf Shores on the Alabama coast. Gulf Shores is home to Bon Secour National Wildlife Refuge and lovers of nature and animals will enjoy spending time birdwatching and learning about loggerhead sea turtles.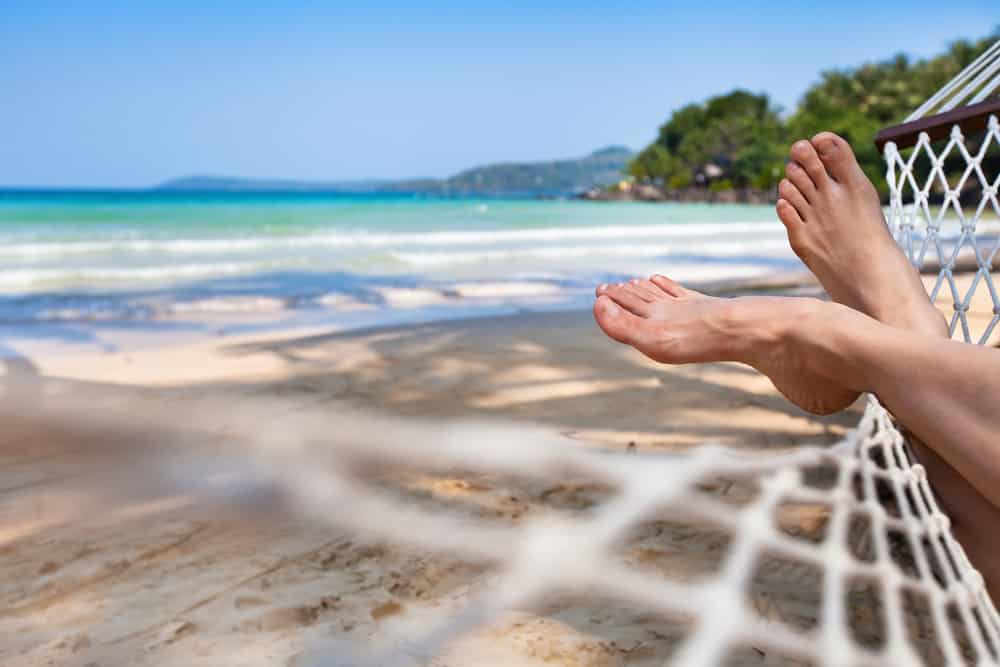 Spend a week laying on the beach and enjoying the warm gulf waters. Take in any number of art museums and a wide variety of shopping and dining. Perdido Beach Resort is the perfect centrally located couple's vacation destination.
Additionally, couples will have access to a private beach, five restaurants, and three bars and are within close proximity to several gorgeous public beaches.
Southern Beach Vacation on the Florida Georgia Line
When planning a Southern vacation as a couple, you often want to ensure you get the most bang for your buck. What better way to do just that then heading to the Florida and Georgia border and taking in all the area has to offer.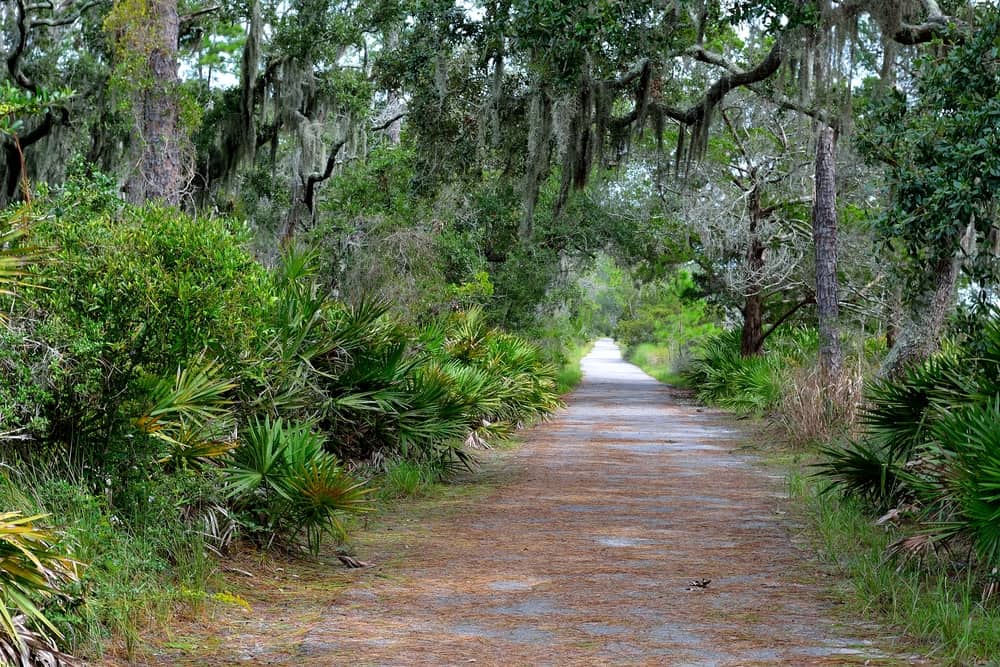 The luxurious Jekyll Island Club Resort resembles a fairy-tale castle and the resort is close to everything. Guests can enjoy the three on-site restaurants, a private beach, putting green and a salon and spa. For a perfect Southern experience, St. Augustine, Florida is just under 2 hours from Jekyll Island and is the perfect day-trip to add to a romantic couple's vacation.
Kentucky For Pampering Southern Couples Vacation
While Bowling Green isn't usually the first place one thinks of when planning a couples vacation, the Kentucky Grand Hotel and Spa is deserving of a visit.
Located in the heart of town, the resort is both luxurious, modern and glamorous. This boutique hotel puts you front and center into the downtown area that boasts countless of things to do.
Whether you choose to explore the 7-mile Lost River Cave in an underground boat or head out with your sweetie on a hot air balloon ride, there's plenty to do in Bowling Green that makes it one of the best Southern vacations for adventurous couples.
Ocean City: A Secluded Couples Getaway in the Heart of Everything
A visit to The Edge Suites, a boutique hotel on Fagers Island in Ocean City, Maryland is the perfect bayside getaway.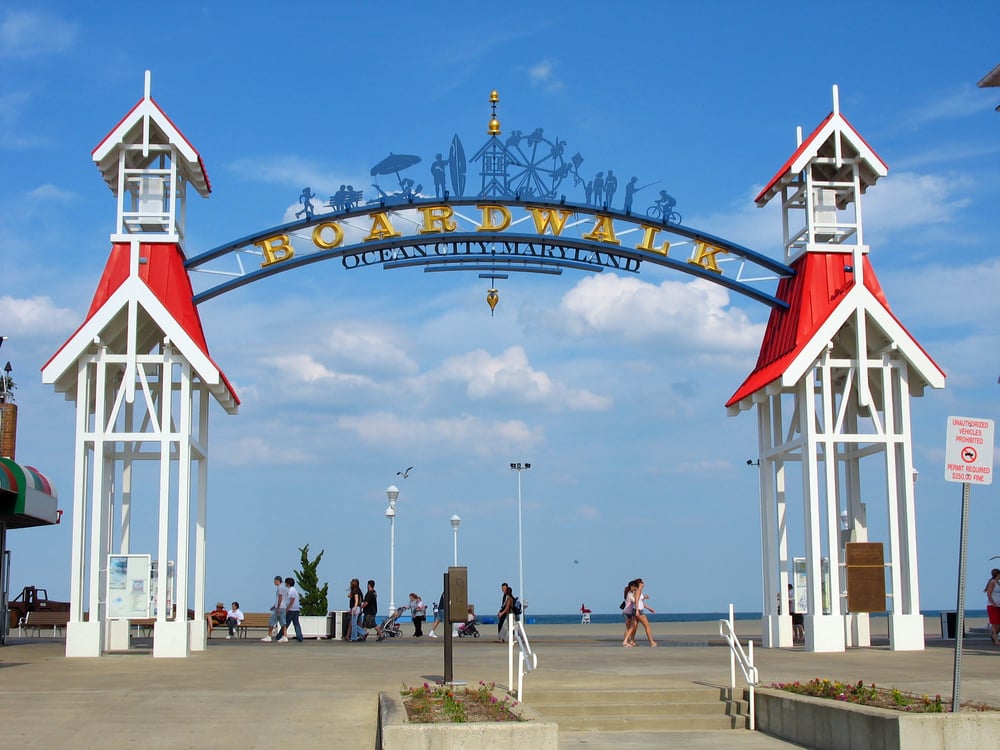 Located adjacent to the Isle of Wight Bay, Edge offers a complimentary continental breakfast, large suites and is within close proximity to all Fagers Island has to offer. Everything you love about Southern living can be found here.
Couples will enjoy the beaches, nightlife, dining, and delicious seafood. While you're still close enough to the boardwalk area, The Edge Suites feels a world away and is the perfect spot to get away from it all and enjoy one another's company.
A Romantic Road Trip Along The Natchez Trace Parkway Road
Imagine an epic road trip traversing The Natchez Trace Parkway with your honey. You'll be driving along country roads, hand in hand with your favorite songs playing on the radio.
This historic forested trail in Mississippi makes for a gorgeous backdrop for an epic, romantic road trip. The trail covers approximately 440 miles and runs from Nashville, Tennessee to Natchez. Whether you book a Southern vacation rental in a nearby town or take advantage of van life, exploring the open road, it's the perfect Southern vacation for couples.
 This post may contain affiliate links which won't change your price but will share some commission. As an Amazon Associate I earn from qualifying purchases.
Best of Both Worlds: Southern Vacations for Couples in The Carolinas
A combo North and South Carolina Southern vacation can be made easy. Couples can make Lake Norman their home base for a romantic getaway in the Carolinas. Lake Norman is a man-made freshwater lake, therefore its ideal for water sports, boating, fishing and relaxing.
The lake area features plenty of hiking and bike trails and a variety of waterfront rentals. It is a great all-season respite from city life in the South. Visitors enjoy golfing and taking advantage of live music, shows, and experiences in nearby Charlotte.
Just under an hour away from Lake Norman is Fort Mill. This South Carolina town is home to Glencairn Gardens, a picture-perfect spot for a romantic picnic under the trees. Stroll through the 6-acres of gardens and take in the sights and sounds along the walking trails and butterfly gardens.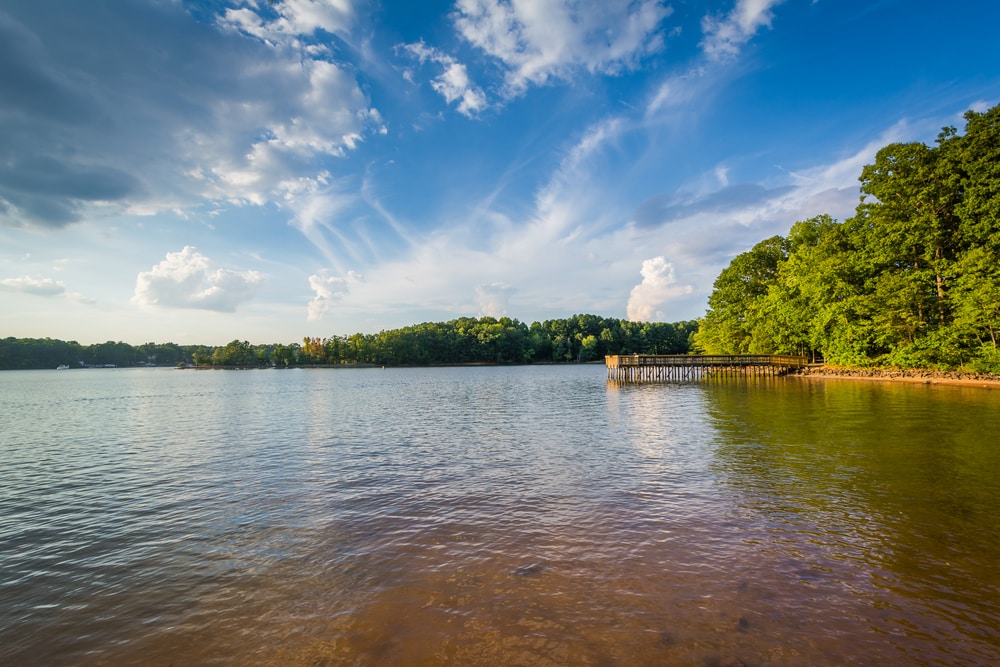 Best Southern Vacation for Couples in Virginia
The Clifton Inn in Virginia offers relaxing first-class accommodations in Charlottesville. This charming Southern couples vacation destination is a luxurious and relaxing option.
Formerly the home of Thomas Jefferson's daughter and her husband, this historic manor features rooms with antique claw foot soaking tubs and make the perfect setting for a quiet anniversary getaway. The Clifton Inn also offers packages for couples that include a candlelit dinner over four courses on the property's gazebo.
Couples will also enjoy champagne and a hearty breakfast for two. This is an ideal way to kick off a romantic Southern-inspired couples vacation in Charlottesville.
Adventures in a Quiet Coal Town in West Virginia
Bramwell, West Virginia is known as the Millionaires Town. It is a historic Southern vacation for couples seeking romantic Fall getaway. This Mercer County coal town once had the highest rate of millionaires per capita in the United States.
Rich in history, couples will enjoy exploring the downtown area during Oktoberfest. Leaf peeping is at its height in mid-October. The rich, abundant fall foliage makes for a gorgeous and romantic backdrop. Nature lovers will enjoy exploring Pinnacle Rock State Park or a hike along Pinnacle Creek Falls Trail.
---
Choosing the best Southern vacations for couples may seem a daunting task but that needn't be the case. Charm and history abound throughout the Southern states. No matter where you decide to travel for a romantic couple's vacation, spending time together in a new place, is always a good idea.
CHECK OUT WHAT'S NEW ON BETSI'S WORLD
Where will you go on your next romantic southern vacation? Let us know in the comments below!
Looking for more couples getaway posts?
Here are some other posts that will help you plan the perfect couples getaway. It doesn't matter what your budget is, where you'd like to go, or the kind of activities you enjoy…there's something for everyone when it comes to planning the perfect souther vacations for couples.
Romantic Getaways in the South