Looking to plan a weekend in Tennessee as a way to rekindle, reconnect and get a little romance in with a loved one? These romantic Tennessee getaways will help you plan your romantic getaway now!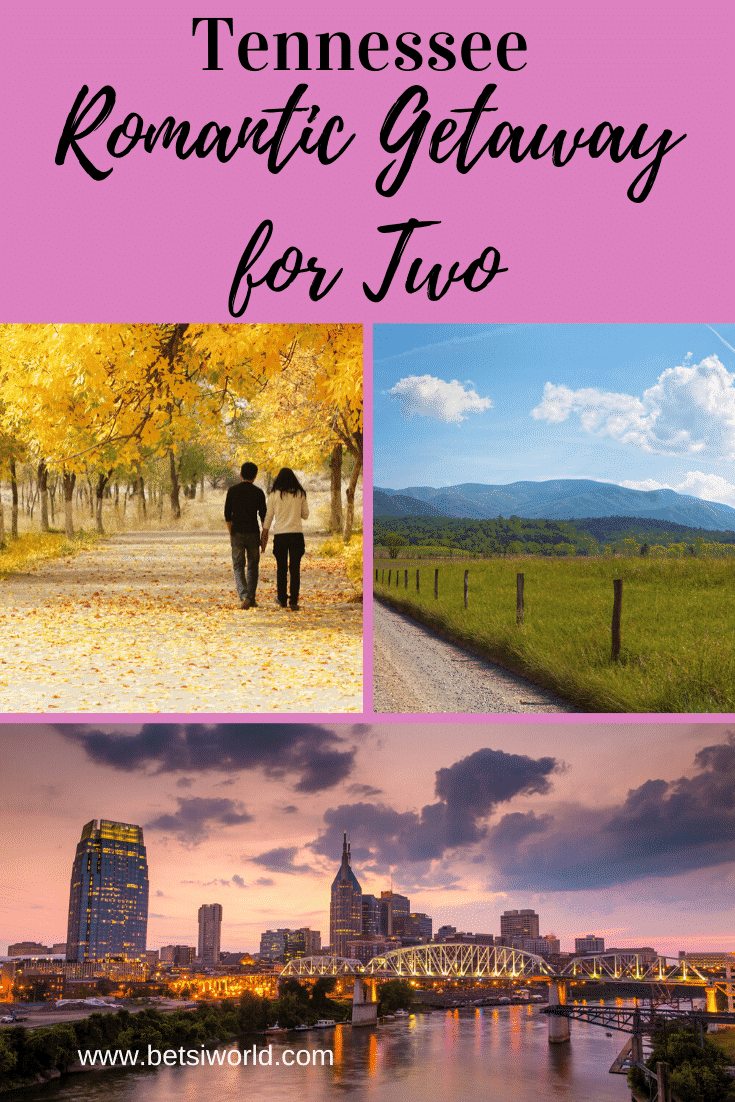 This post contains affiliate links. When you make a purchase through these links Betsi's World receives a small commission at no additional cost to you. As an Amazon Associate, I earn from qualifying purchases.
Romantic Tennessee Getaways for Two
Tennessee is a gorgeous state that offers a wide range of locations to enjoy. While in Tennessee you can have fun at many of the attractions, check out the magnificent scenery or simply stay in your room for a bit of weekend fun. Whatever you choose to do during your Tennessee romantic getaway these Tennessee romantic getaways will give you some options for accommodations so that you can plan your getaway with ease.
We all know that the stress of life can get to us. When that happens, it's time for a romantic getaway with your partner. Reconnect with each other as you explore Tennessee and all the choices for a romantic couples getaway.
Having a romantic weekend in Tennessee will provide you with a much-needed escape from the reality of adult life so that you and your partner can get away together without having to worry about anything else. Our top choices for a little romantic Tennessee getaway are Nashville, Memphis, and The Smokey Mountains.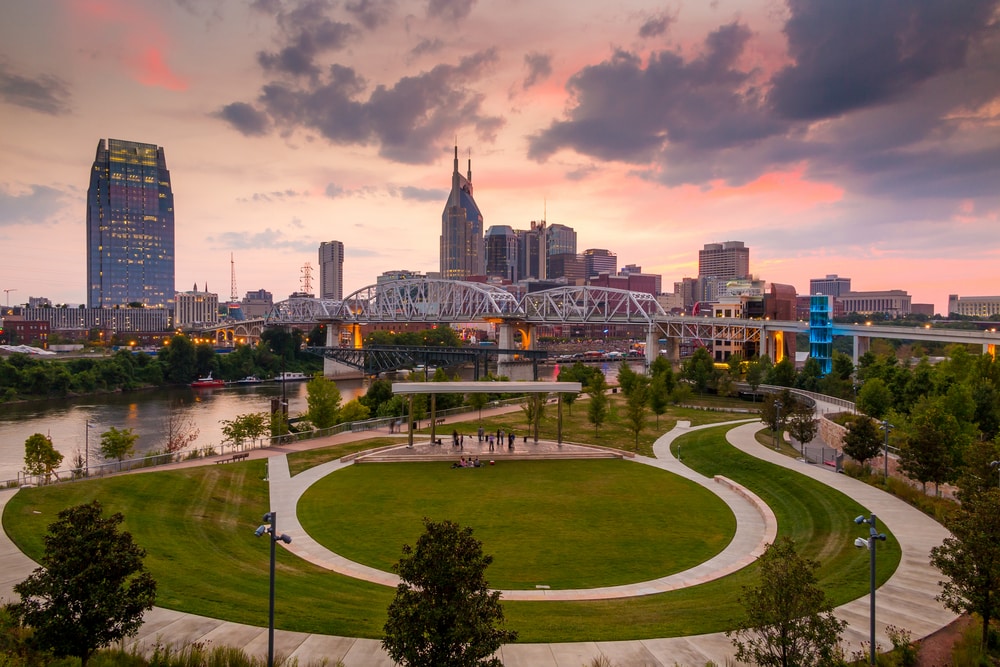 Nashville
When anyone thinks of Tennessee they think of Nashville, right? Well that's not by accident. There are a lot of awesome things to see, do, and taste here in Nashville so don't miss out! If you are planning a romantic getaway to Tennessee you should consider Nashville and some of these great spots.
Enjoy parking for one night and one vehicle during your stay at Loews Vanderbilt with their park and stay package. With premium king rooms located at the top of the hotel and Mason's Bar to enjoy a drink together, Loews Vanderbilt is just one of the many accommodation options when planning a romantic weekend in Tennessee.
Enjoy homemade pasta and wine at this Italian restaurant during your romantic weekend in TN. Valentino's Ristorante features live music four nights a week and has a variety of menu options to include fixed price options at $55 and $65. You'll surely enjoy dining here while you are escaping reality for your romantic weekend in Tennessee.
If steak is your thing then you'll enjoy a romantic dining experience at Kayne Prime Steakhouse where they feature a wide variety of starters and steaks to indulge in during your romantic weekend in Tennessee.
If you're not feeling steak they do have chicken and salmon options that will suit your fancy. It's advised that you call ahead to make a reservation at this restaurant during your romantic weekend in Tennessee.
Enjoy a show at the Grand Ole Opry during your romantic weekend in Tennessee. You can plan your entire weekend around a favorite show appearance at this location. Try to schedule a backstage tour too so that you can fully enjoy your romantic weekend in Tennessee when you opt to check out this attraction in Tennessee before you venture back home.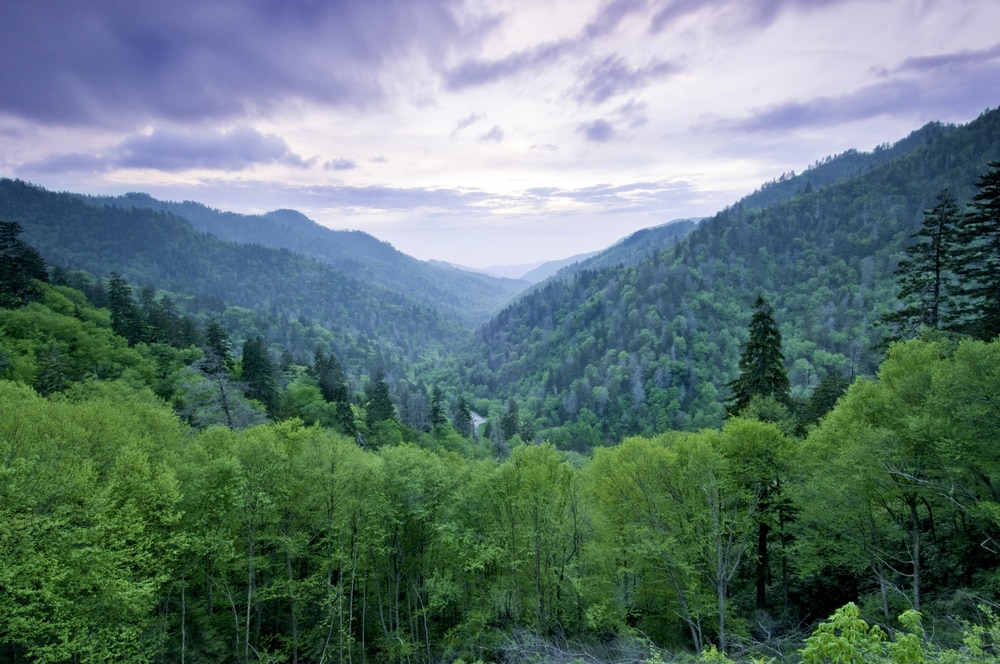 The Smokey Mountains
You might think that heading to the mountains sounds boring and off the gird but the truth is that the Great Smokey Mountains are pretty incredible and the views go on for days. After you are done snuggling up together with an amazing view you can head out and see some of these attractions. There's world-class dining, shopping, and entertainment all around you to enhance your romantic getaways in the south!
Perhaps you're seeking a more bed & breakfast style place to stay during your romantic weekend in Tennessee, if that's the case then Christopher Place Resort is just the option for you. This luxuriously romantic resort offers you scenic views and was created for romantic retreats making it the perfect accommodation for you to book during your time in Tennessee.


Ripley's Aquarium of the Smokies
There's just something so magical about a trip to the aquarium. It's dark, you are surrounded by the beauty of this incredible region and then the majesty of the sea creatures add to the fun and intrigue as well.
If you are looking for a way to spice up your romantic Tennessee getaways you should plan a trip to this fun and exciting aquarium.
Pigeon Forge is an awesome part of the Smokies. There is so much to see and do. One of the cool options is to head out into nature and spend some time in the fresh air with your loved one! Laurel Falls Hiking trail offers some incredible views and even inexperienced hikers can enjoy this trail. The falls are gorgeous and they provide a nice backdrop for some photos with your loved one so you can remember the trip for years to come!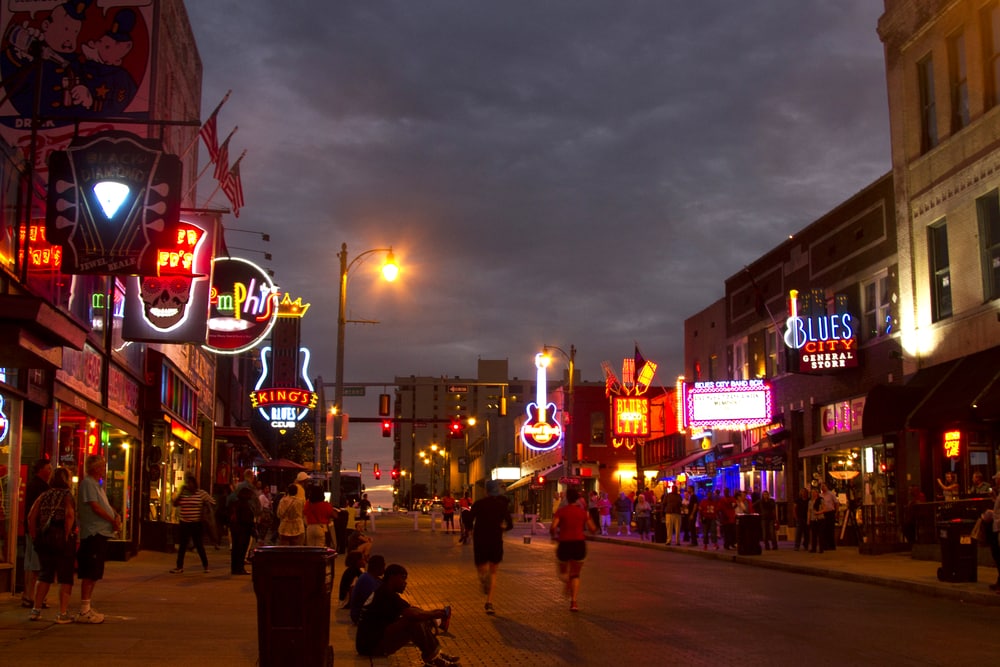 Memphis
From iconic tourist bars to Graceland there is something for everyone in Memphis. When it comes to romantic Tenessee getaways you can't go wrong with a visit to Memphis. It's a part of Tennessee that often takes a back seat to Nashville and in my opinion you'd be missing out if you didn't add it your to romantic Tennessee getaways plan!
Don't miss a stay at one of the South's most iconic hotels, The Peabody Memphis. This grand southern lady is filled with history, charm, and of course those darling Peabody ducks! The rooms are nicely appointed, and the views of the city from the rooftop are not to be missed!
A trip to Tennessee for a romantic weekend in Tennessee isn't complete unless you visit Graceland in Memphis. Get an Elvis Presley VIP tour or just enjoy touring Graceland as you indulge in the history of this musician. There are restaurants, exhibits, and shops to enjoy while visiting the home of The King of Rock n Roll as something to do during your romantic weekend in Tennessee.
Backbeat Tours offers everything from ghost tours to historic sights of Memphis. If you are looking for a fun alternative to the regular sightseeing options while on your romantic Tennessee getaways you should check out these one of a kind tours. They offer a new way to see the city while spending quality time with your loved one!
This list of accommodations, restaurants, and attractions in Tennessee will surely help you plan an extensive romantic weekend in Tennessee. Having a weekend or even a week away for some romance and rejuvenation is a fabulous way to reconnect as a couple and head back to your everyday life feeling more relaxed and ready to take on the world.
Looking for more posts about romantic getaways?
Don't worry, there is more where that came from! If you are looking for more information so you can plan the perfect romantic getaway…here are some more posts you won't want to miss out on!