I am a blonde, fair skinned gal. Jim is dark skinned and dark haired. Do we both need/use sun protection? Yes! Our lives are centered around outdoor activities, and we live in Florida – the land of sun. Jim always wears a hat and sunglasses, with an occasion use of sunscreen. I always wear a UPF hat, big sunglasses, and sunscreen, and as needed, sun protective clothing.
When we left in April of 2015 to cruise the Bahamas, I knew that I needed to add some more sun protective clothing. And I discovered UV Skinz.
For Rhonda Sparks, the founder of UV Skinz, sun safe protection is personal. She lost her 32-year old husband to skin cancer. Her story, along with the UV Skinz sun safe product line can be found at www.uvskinz.com.
I have worn the sun safe dress, rash guard, tankini top, and swim skirt almost non-stop while cruising. We were out in the sun every day for more than ten weeks and in the ocean or pool every day as well. I never burned or got pink. And the great part? My UV Skinz  clothing looks as good today as it did the day we left the dock! You can be sure that I will be purchasing more of their line in the coming months as we continue to play in the sun.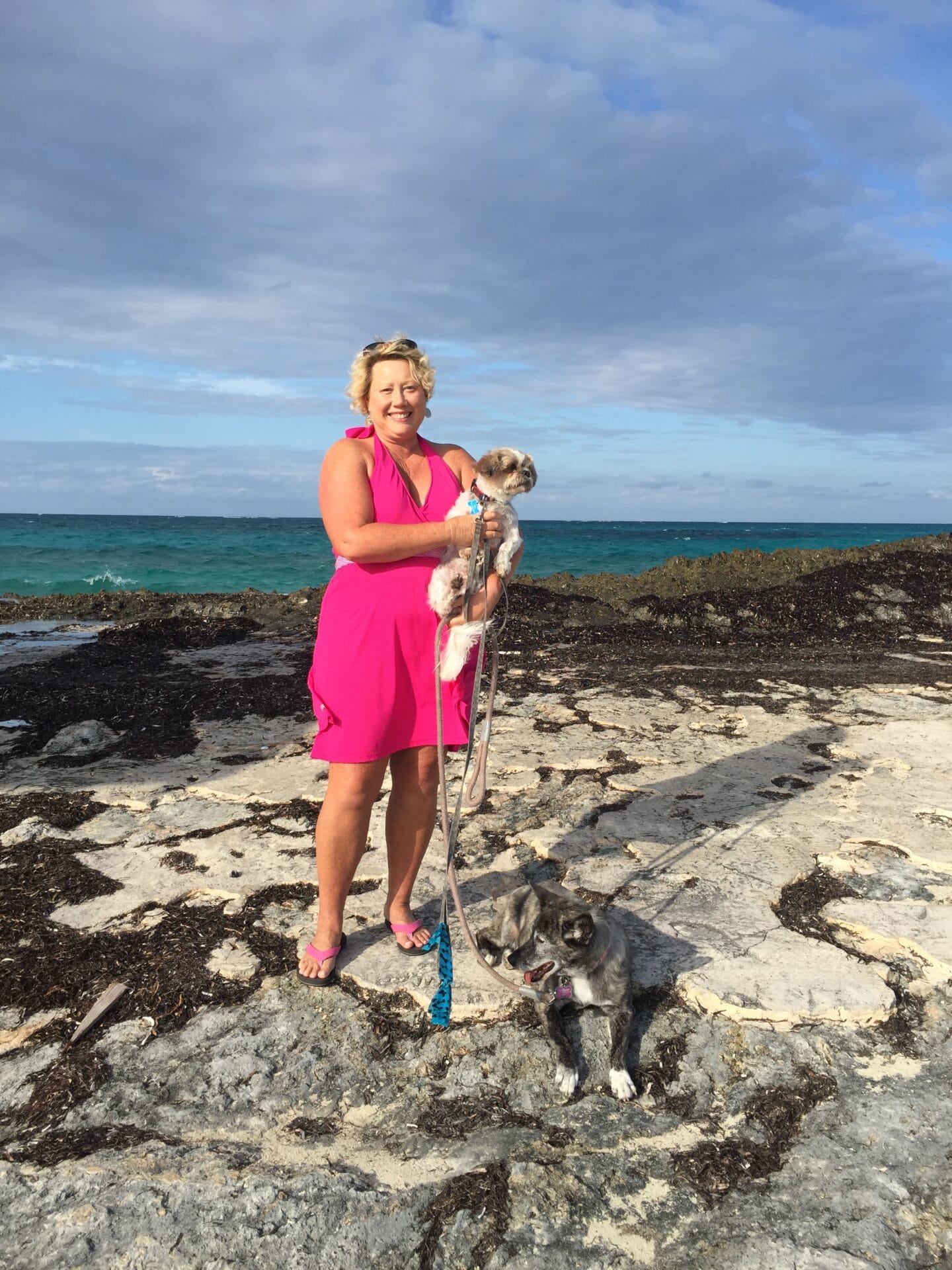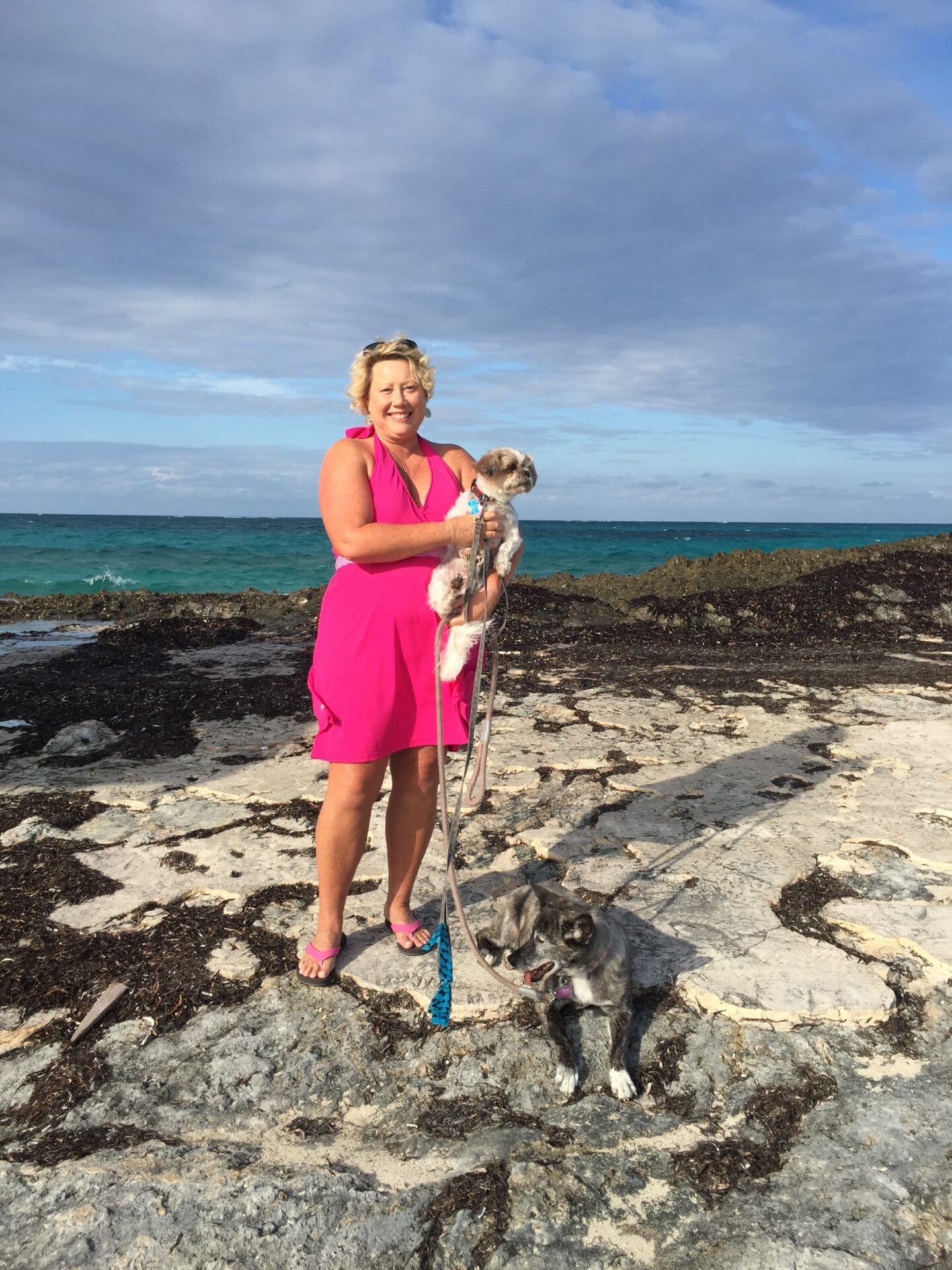 We are also very conscious about our sunscreen. I am not a big fan of chemicals, and our skin absorbs chemicals. So after searching for, and trying out many different brands of sunscreen, I have found two brands that worked well for me. They are both natural, and are "reef friendly".
Caribbean Solutions SolGuard SPF 25 is an eco safe, reef friendly, broad spectrum (UVA/UVB) protection, has no parabens and is a botanical / mineral blend. It goes on nicely, and is not so thick that you have to knead it to have it go on evenly. Once applied, it does not look white or chalky on your skin, like so many other mineral based sunscreens.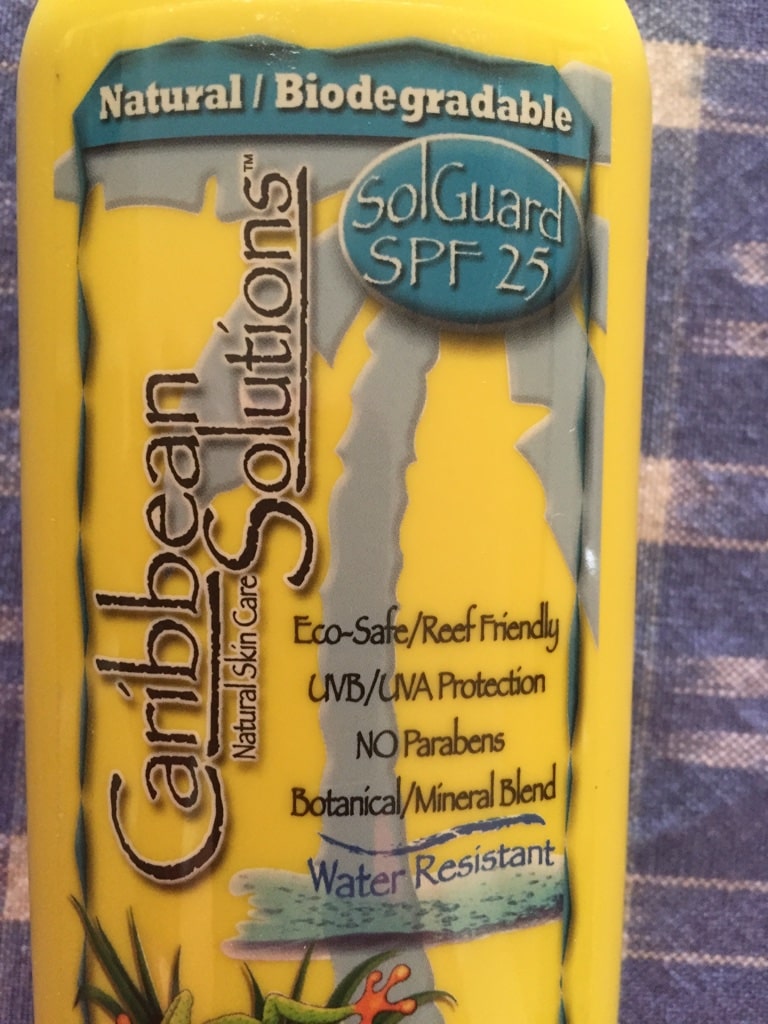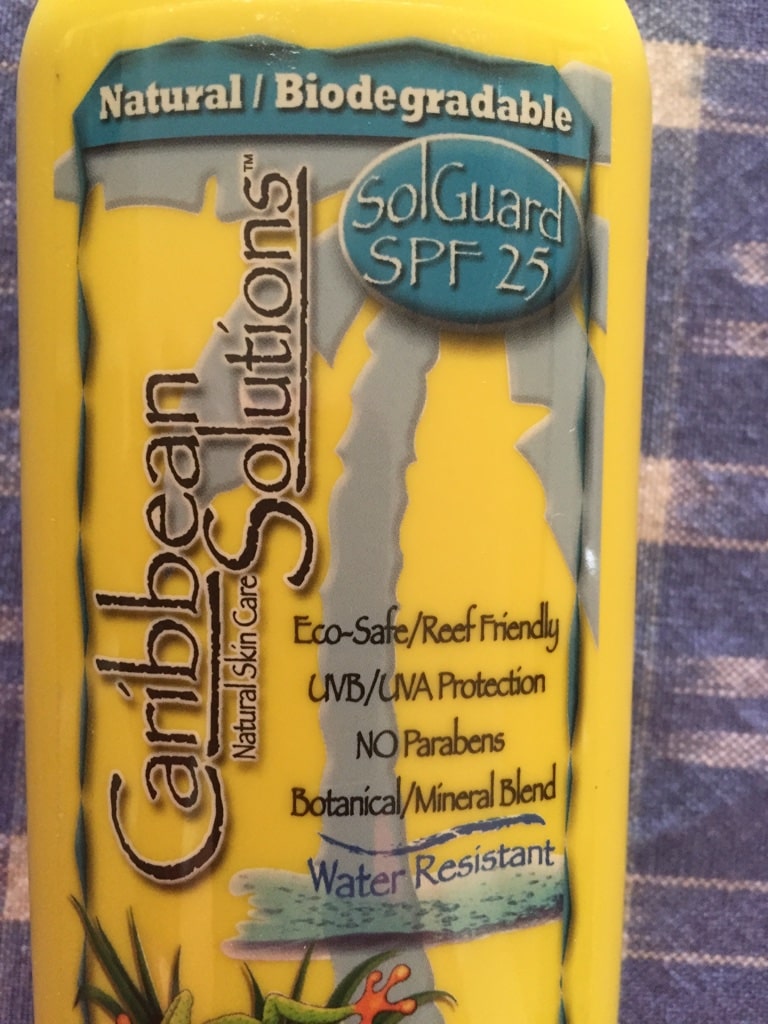 The Yellow Bird chemical free sunscreen is a broad spectrum (UVB/UVA) protection with SPF 30, and is also reef friendly and  chemical free. It comes in a jar, as it is in a heavy cream form. However, once applied, it is clear, and applies very easily.
 This post may contain affiliate links which won't change your price but will share some commission. As an Amazon Associate I earn from qualifying purchases.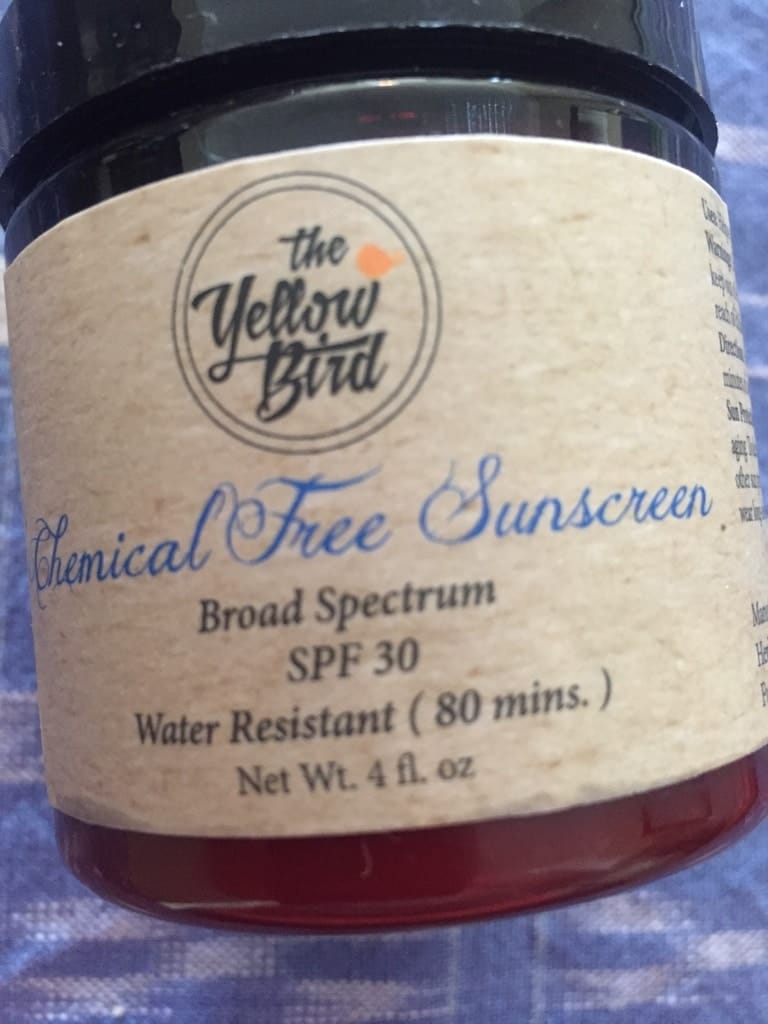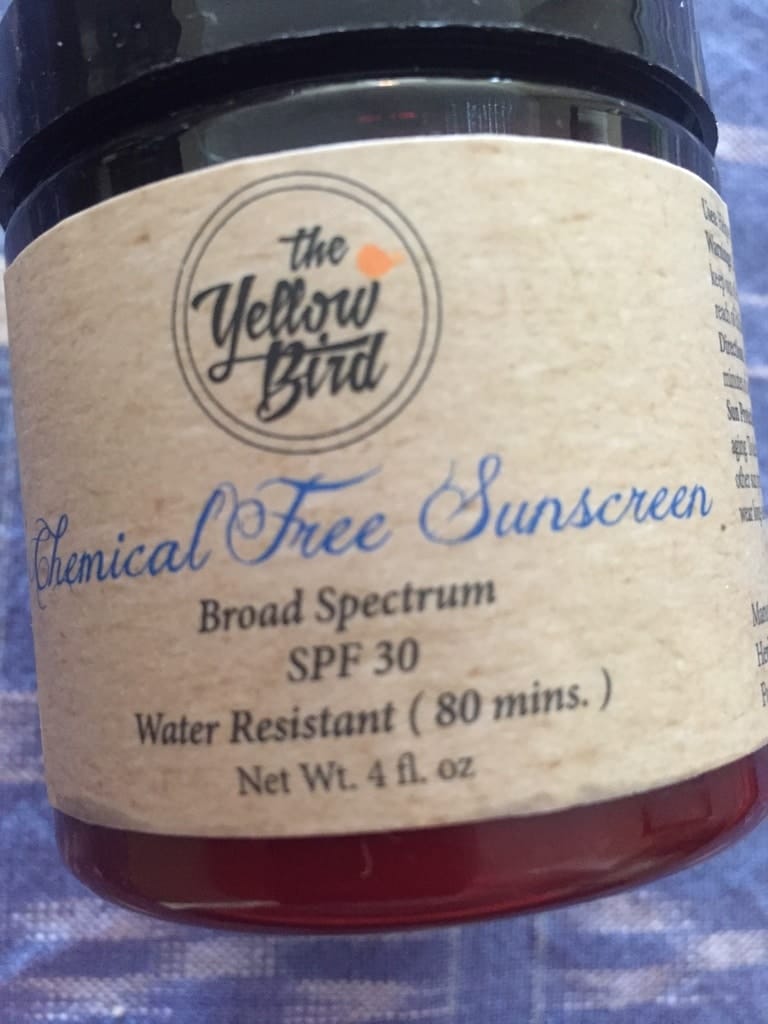 Both Carribbean Solutions SolGuard and The Yellow Bird sunscreens are water resistant, and have non-nano Zinc Oxide as their primary ingredient. I use both sunscreens and recommend them both.
If you are looking for a non-nano Zinc sunscreen, I would check out these products. Both sunscreens purchased from Amazon.
How about you – what are you using to protect yourself and your family from sun damage this summer?
*For more reading, check out the WALL STREET JOURNAL "Behind Sunscreens' Confusing Figures" (7/10/15)
CHECK OUT WHAT'S NEW ON BETSI'S WORLD
Beach Vacations You'll Love