Beach hacks come in handy when spending your summer days at the beach! We all know what an average day at the beach looks like: we relax under the sun as the cool sea breeze provides us with a heavenly feeling, whisking our stress away.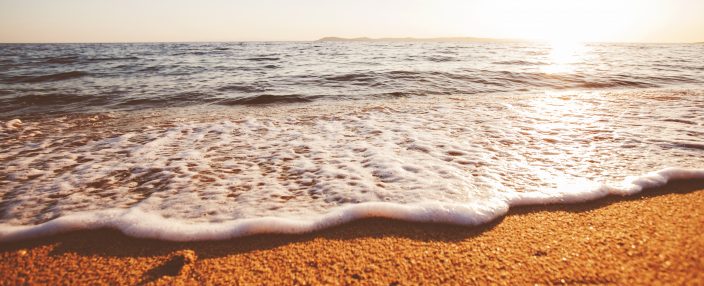 All of this sounds pretty good until we realize that our perfect beach day might not go as planned. A few simple beach hacks can save you a lot of trouble and make your day at the beach much more comfortable!
To help you make the most out of your day at the beach, we have compiled a list of 10 beach hacks that will help you achieve that perfect day at the beach. 
The Best Beach Hacks For An Amazing Beach Day
Beach Hacks To Keep Your Valuables Safe
Trips to the beach are always exciting, however, we usually have to carry a lot of accessories with us. Things like speakers, snacks, umbrellas, beach chairs, spare clothes, a towel, and the list go on. 
Besides that, we inevitably have to bring valuables with us like keys, wallets, and phones. To help you keep those things secure, try out these beach hacks for your important items.
Use Ziplock Bags
Using a Ziplock is one of those simple beach hacks that ensures the safety of all of our most valuable possessions. Things like our phones and watches are prone to malfunctioning if they are exposed to elements like water and sand. 
While on the beach you can put all your belongings in the Ziplock to keep them safe from these elements. Ziplocks are mostly transparent, so while you are at the beach you can easily use your gadgets as well without pulling them out. 
If you want something a bit more eco-friendly, try a Stasher bag! They are reusable, silicone bags that come in a variety of colors. The clear one lets you see exactly what is in the bag for ease of locating.
Use A Small Lock Box And Bury It
This is one of those simple beach hacks with a lot of usefulness. First of all, we would recommend you to get a small box where you can keep all your valuables together, all in one place. 
Things like money, mobile phones, and car keys can easily fit in a box. Then, bury that box under your towel, or your resting place covering it with sand. Also, for an added safety, getting a box that has a lock can be even better. There are small lock boxes that you can hang on your beach chair available for outings just like this one!
Pick A Spot Near The Lifeguard
Another one of those very simple beach hacks, is to pick a spot near the lifeguard. If there is anyone who has a complete view of the beach as well as the shore, it's the lifeguard.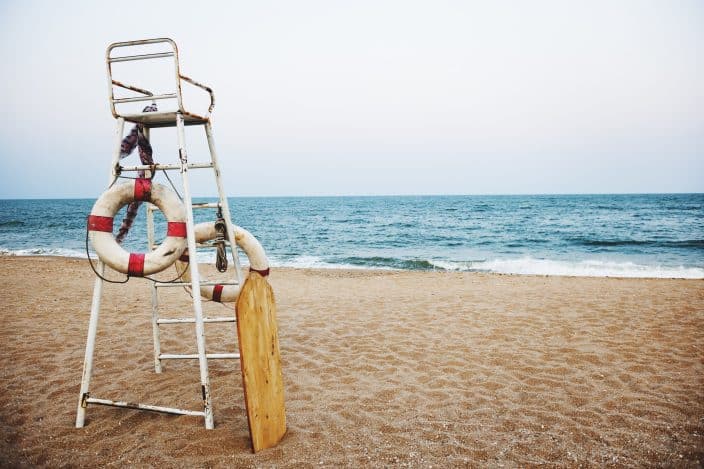 This is especially helpful when you are having a beach day with the kids. Rest a bit easier knowing that there are more than one set of eyes on your precious ones.
They may even agree to keep an eye out on your belongings should you set away for a bit!

Use A Cork As A Keychain
With the cork keychain, keeping track of your keys is easy. Simply attach the key to any wine cork and you have a easily located key chain.
They are considerably big in size which makes them easily visible. They are also drown-proof, this means that even if they fall into the water, they always are floating where you can see them.
Get A Waterproof Waist Pouch
Well, this beach hack is as simple as it gets. Buy a waterproof waist pouch and keep your valuables around with you every time, wherever you go. If you're worried about keeping your phone with you while you are swimming, this is the perfect solution!
Tips For Protection Against The Sun And The Sand
Spending the whole day at the beach is a lot of fun, however you could also experience some of the less fun side effect like sunburn and sand rash. Try out these beach hacks to protect yourself from the sun and sand!
Avoid Using A Towel To Lay On
Towels at the beach may be wet and covered in sand, which does not present the best surface for you to lay on. If you are wet from swimming, the sandy towel can leave behind a rash or itchy skin on your back. Plus, towels usually don't leave a lot of room to sprawl out with more than one person.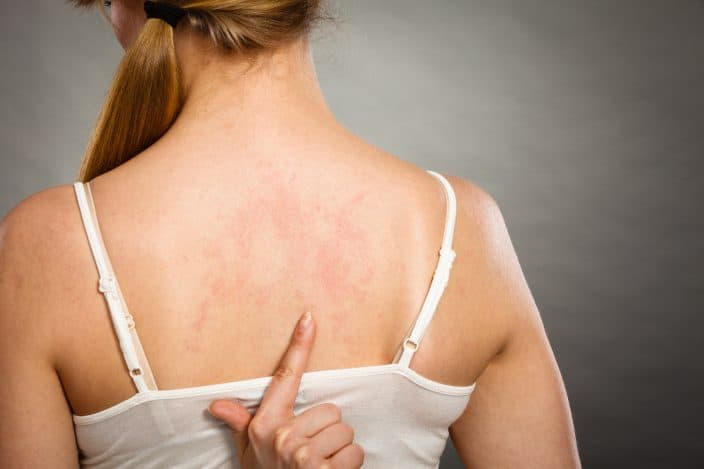 To avoid this discomfort, we recommend using a beach mat instead! There are many great beach mats that protect you against the sand and keep you dry!
Use A Fitted Sheet
This next one is one of those beach hacks that requires the least amount of effort. A fitted sheet is an amazing alternative to a towel when laying out on the beach. Simply grab an old fitted sheet from home and bring it along on your beach excursion. This is a great affordable alternative to buying a beach mat.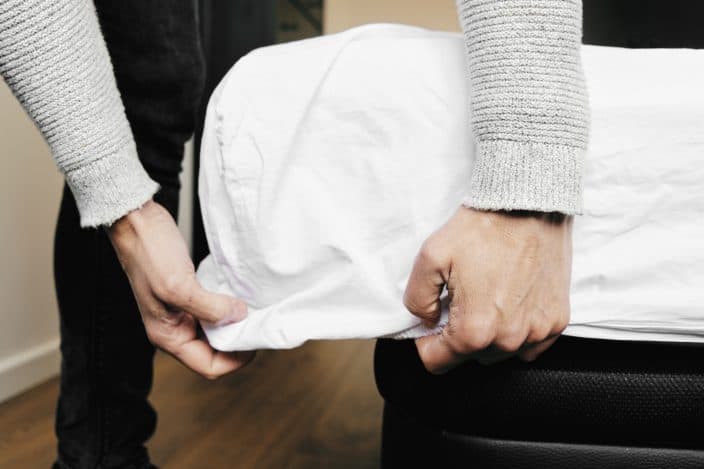 To set it up, all you have to do is lay the sheet upside down. You can use heavier items like the cooler and the basket as anchors. 
When its all done, a wall and a protection layer will be created between you and the unpleasant things around you. This will prevent the sand and insects from entering your space, while keeping your area clean! Don't forget to bring your umbrella for that much-needed shade, unless you are looking for a tan. 
Use Frozen Aloe Vera
Using sunscreen can sometimes cause adverse reactions on your skin. You may experience acne or itching throughout your day at the beach. While sunscreen is an essential for a day at the beach, using frozen aloe vera can soothe your skin from irritation and calm it, if you get sunburned.
All you have to do keep a bottle of your favorite aloe vera brand or just pluck it out from the plant outside of your house. Then pour it into a silicone ice cube tray and freeze it overnight for your day at the beach. Keep it in your cooler to keep the blocks frozen and pop them out whenever you need skin relief!
Apply Baby Powder To Keep Sand Away
This is not only a useful beach hacks for toddlers, but for everyone! When we are wet after taking a dip into the ocean, we are always prone to a higher amount of sand getting stuck on our bodies as soon as we get out.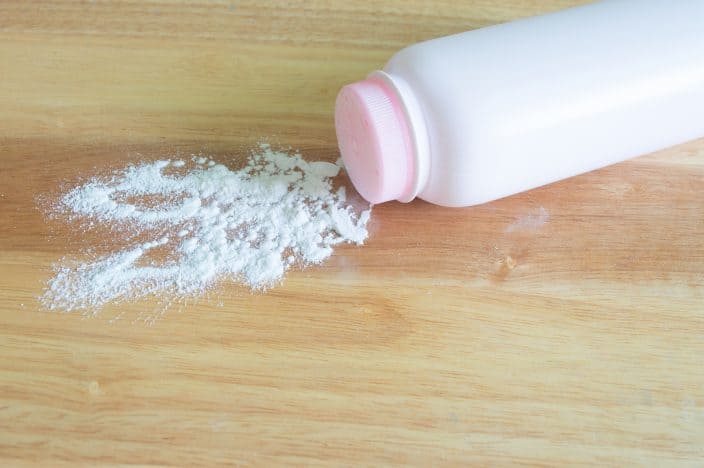 Just let your body air dry for bit and then apply the baby powder to areas where the sand is still sticking. Then, rub the area vigorously with your hands to get it off! It's the perfect way to get rid of stubborn sand, with the added bonus of soft, buttery smooth skin!
 This post may contain affiliate links which won't change your price but will share some commission. As an Amazon Associate I earn from qualifying purchases.

Beach Hacks For Beach Snacks

Spending a day at the beach, running around, swimming or even just soaking up the sun will certainly leave you hungry and thirsty. That's why having delicious food and drinks are equally as important as protecting yourself from the sun and sand!
Here are some beach hacks for easy snacks and tips for portability with your food and drinks!
Freeze Water Bottles and Fruit
This first beach hack for snacks is multi-purpose: to cool, hydrate, and feed! Freeze water bottles and use them as ice packs in your cooler. Then, when they start to melt you'll have extra cold water to quench your thirst.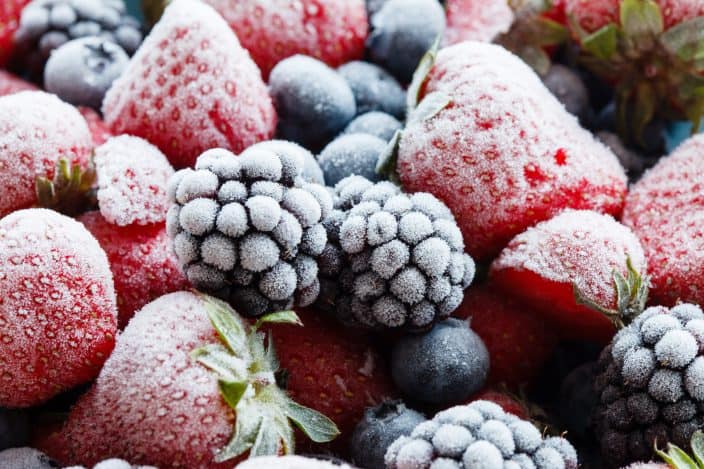 For a great snack, try freezing fruits like grapes and berries. They are conveniently bite-sized and can be used as ice packs, as well as a tasty snack. I love this sweet snack for cooling off during a beach day under the hot sun. 

Make Juices & Cocktails In Bags
Carrying cups, thermoses, or water bottles is like adding another burden to an already long list of beach essentials. You can use the zip lock bags to pour your favorite spirit and mix it up with just anything to create a perfect cocktail. 
The ziplock will ensure that there are no leaks and it much easier to carry around as compared to a cup. Just open up a corner and stick in your reusable straw to enjoy your delicious drink! Make sure that you either take home and reuse the bags or recycle them! Again, you can use Stasher bags as an eco-friendly alternative to this.
Tip: Freeze them before leaving for the beach and you'll have a perfectly cold or slushy cocktail to enjoy!
---
Beach hacks make an already exciting day at the beach even more enjoyable because you now have fewer things to worry about! We hope that through these beach hacks we have solved many of your problems and quieted reservations about going to the beach with the family. 
Looking for some amazing beaches to try out these hacks? We've round up some of the Top Beaches In Florida you should visit when down in the South!
CHECK OUT WHAT'S NEW ON BETSI'S WORLD
Which one of these beach hacks do you think is the most useful? Be sure to share some of your own beach hacks in the comments below!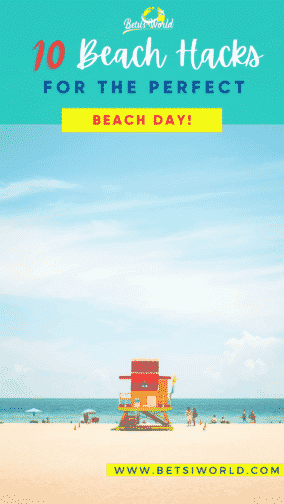 Other Vacations You May Like