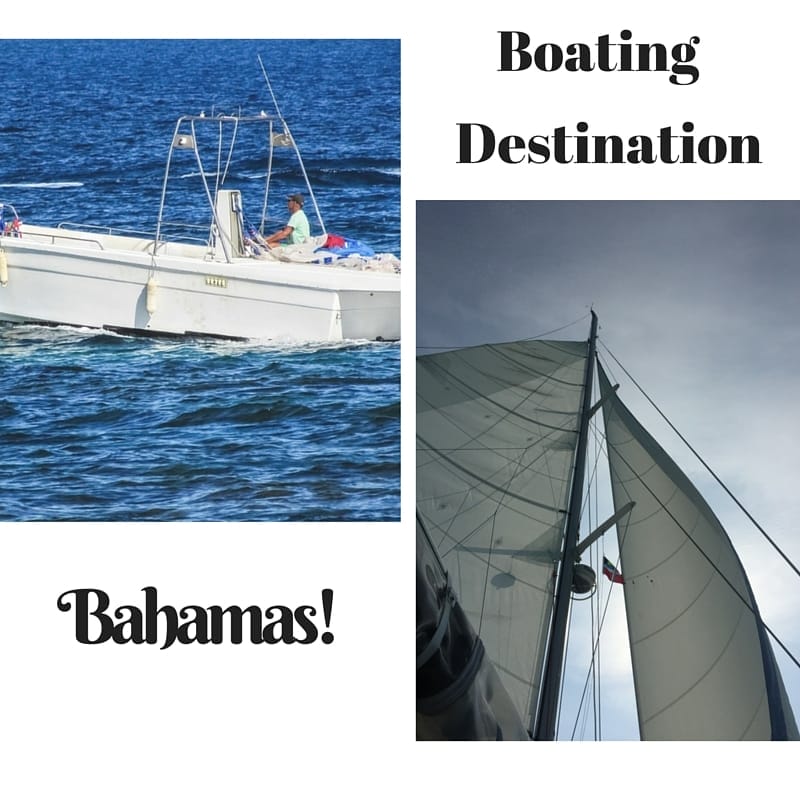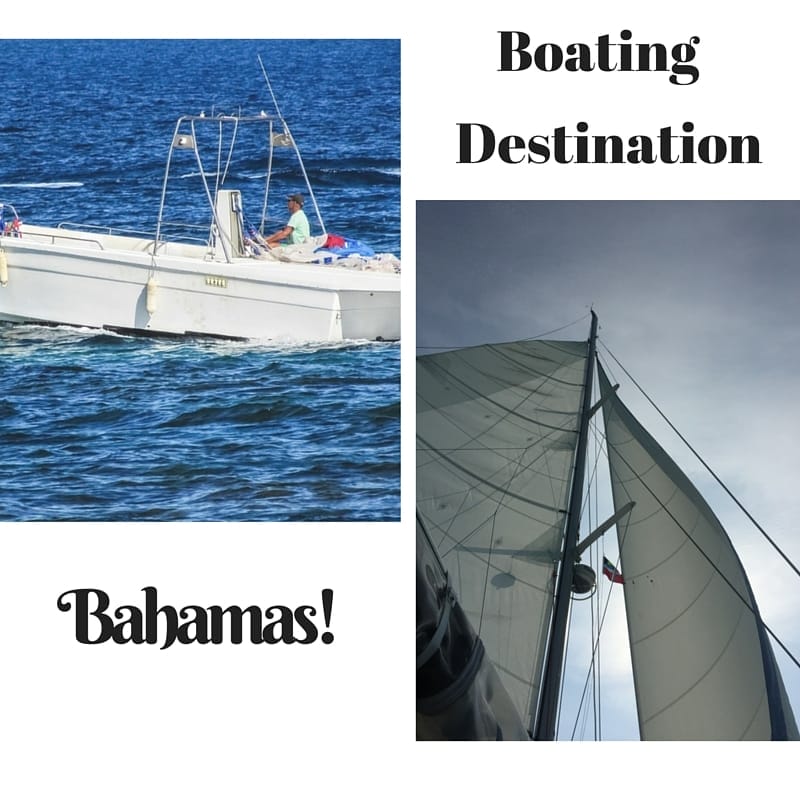 Boating Destination Bahamas!
Located just 50 miles from Florida's east coast, the Bahamas is a great boating destination.  With over 700 islands and 2,400 cays, there is certainly lots of exploring, beach combing, fishing, snorkeling and diving choices!  There are several places that we recommend to check into customs & immigration:
For fishing enthusiasts, some of the prime fishing grounds can be found just miles from Grand Cay.  Rosie's Place has a customs officer on site.  The fishing is great for grouper, tuna, Mahi and more!  The entrance to the harbor can be shallow, but just call Rosie's on VHF channel 16 for helpful guidance with a side of cheeriness!  There is a small but busy marina, so call ahead and let them know you will be coming so they can make room.  There is a restaurant, fuel, electricity, a small grocery for provisions and cottages for those wishing to stay ashore.  It's a great place for snorkeling as well.  Rosie's can be reached:  242-353-1223 (7am to 5pm) / 242-353-1355 (after hours)
Port Lucaya Marina, Grand Bahama has a customs office just a short walk from the marina, making check-in a breeze!  Located right on Count Basie Square, you have your pick of restaurants and bars.  Highly recommend Daddy Brown's Conch Shack for the BEST conch salad!  The marina itself is a little light on amenities but is just fine for checking into the Bahamas and staying for a night.
Old Bahama Bay Resort & Marina, located in the West End of Grand Bahama has a customs office on site, as well as showers, fuel, electricity, water, and resort amenities including a restaurant, bar, activity desk, pool, and beach.  The marina takes boats up to 120' and has 72 slips.  They monitor VHF channel 16, and the call sign is Old Bahama Bay.
Clearing Into the Bahamas by Boat:
Before arriving in the Bahamas, it is a good idea to print out and complete all customs paperwork  – this streamlines your check in process – and the customs officials appreciate it!  Each crew member must have either their passport or birth certificate to clear into the Bahamas.  The cost for your cruising permit is $150 for vessels under 35' and $300 for vessels 35' and over.  This fee covers your cruising and fishing permits and departure tax.  Once you enter the port, raise your yellow quarantine flag.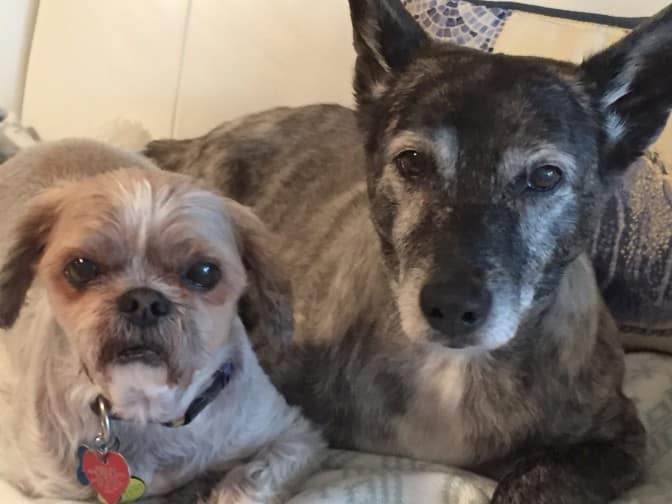 Bringing Your Pet Into the Bahamas:
The Boat Galley does an excellent job of explaining the process of bringing fido or kitty into the Bahamas!
On our recent trip in June of 2016, we did send a FedEx package to the Bahamian government with our completed pet forms and asked that they fax the forms back to us.  There is an additional $5 per pet for this.  As the boat galley indicates, you DO need the international health certificate for your pet!
Favorite Bahamas Boating Destinations:

Man-o-War Cay
I'm just a bit biased, but my favorite places (so far!) in the Bahamas have been in the Abacos. For those who want to experience a slower pace, but not be remote, I love Man-o-War Cay!  I have written about my love for the beach at Man-o-War.  Descendants of the original settlers still reside on the island – and if you ask them, they will share the stories of this magical island for hours!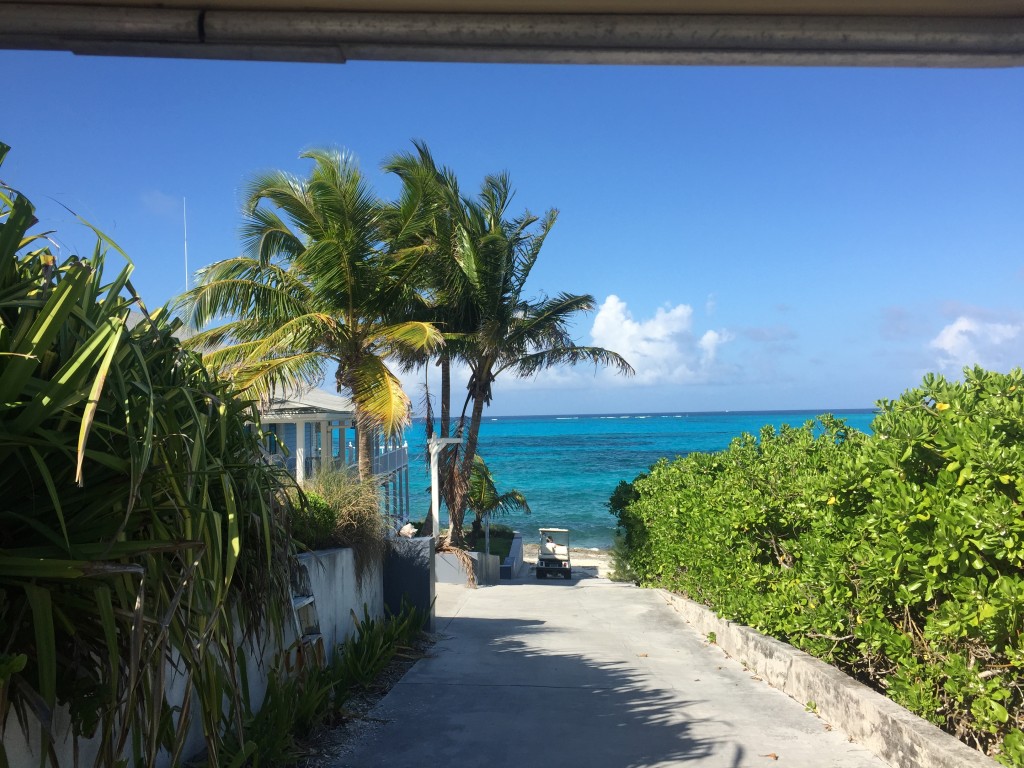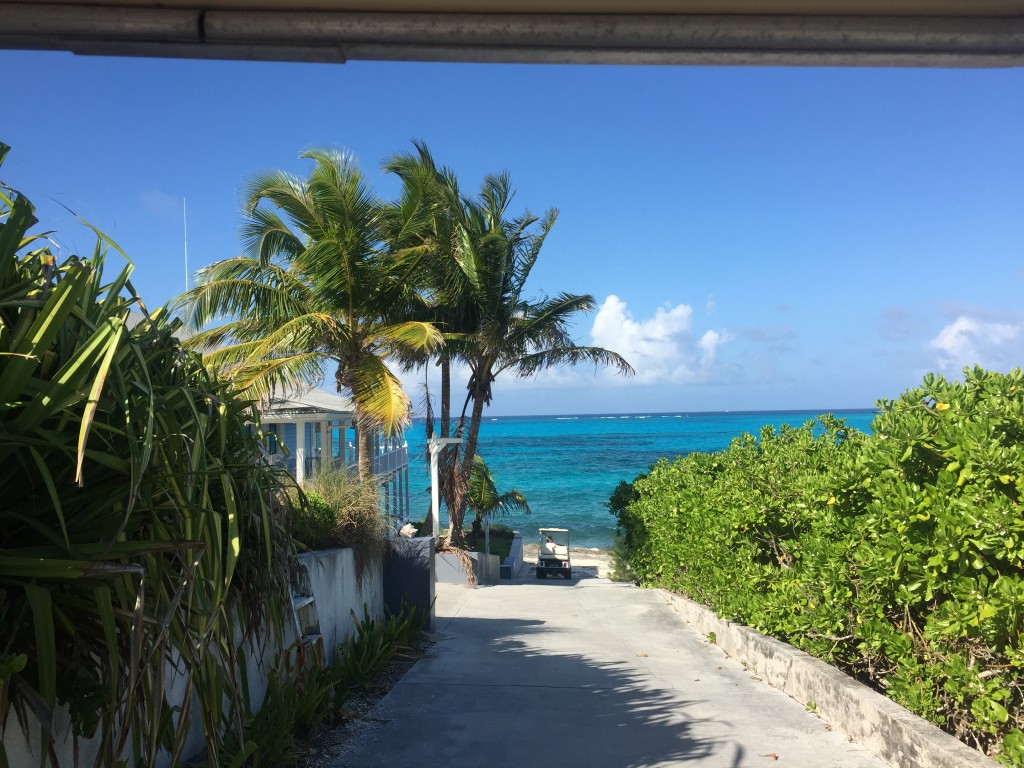 The Dock n Dine restaurant at Man-o-War Marina is off the hook good eating!  Chefs Timmy and Devin will create a feast of Bahamian food that will set your tastebuds to dancing!
Green Turtle Cay
Green Turtle Cay is another of those unusual places!
Settled by loyalists in the 1770's, Green Turtle still has the vibe that you expect from the Bahamas – bright colored homes and narrow streets – just big enough for a golf cart to traverse!  It takes about 15 minutes to walk through town, but you will want to stop into the shops and side streets and explore all New Plymouth offers!  And try a Goombay Smash – the national drink of the Bahamas!  Careful, though – they do tend to sneak up on you!
There are several marinas on Green Turtle Cay:  Leeward Yacht Club,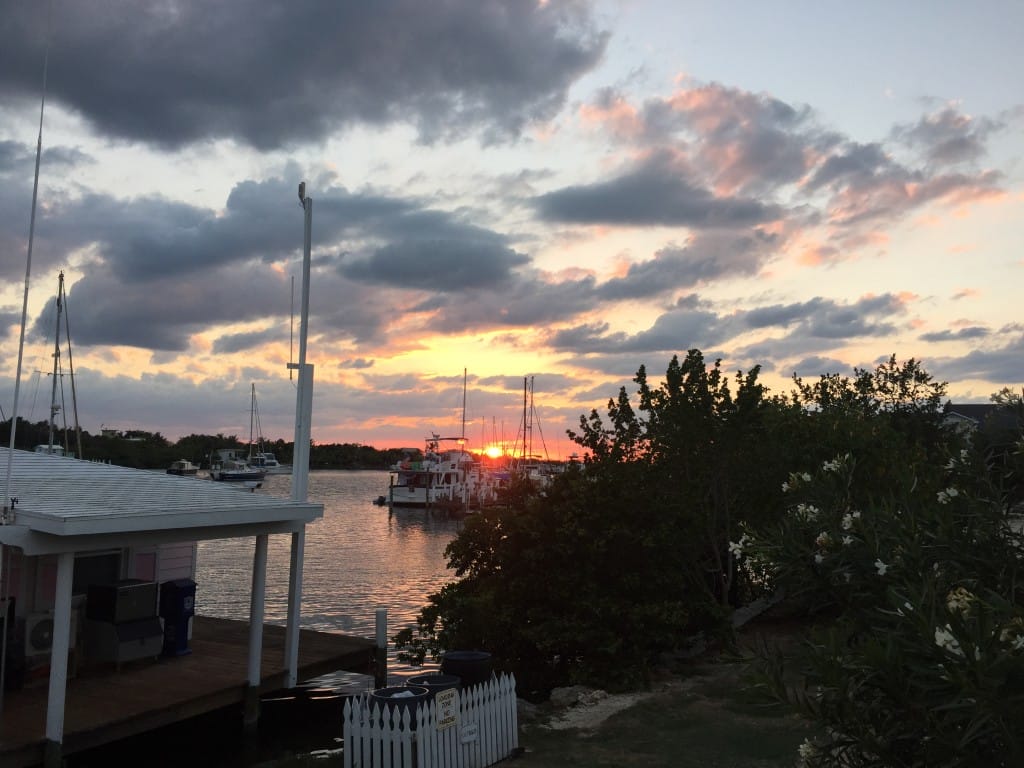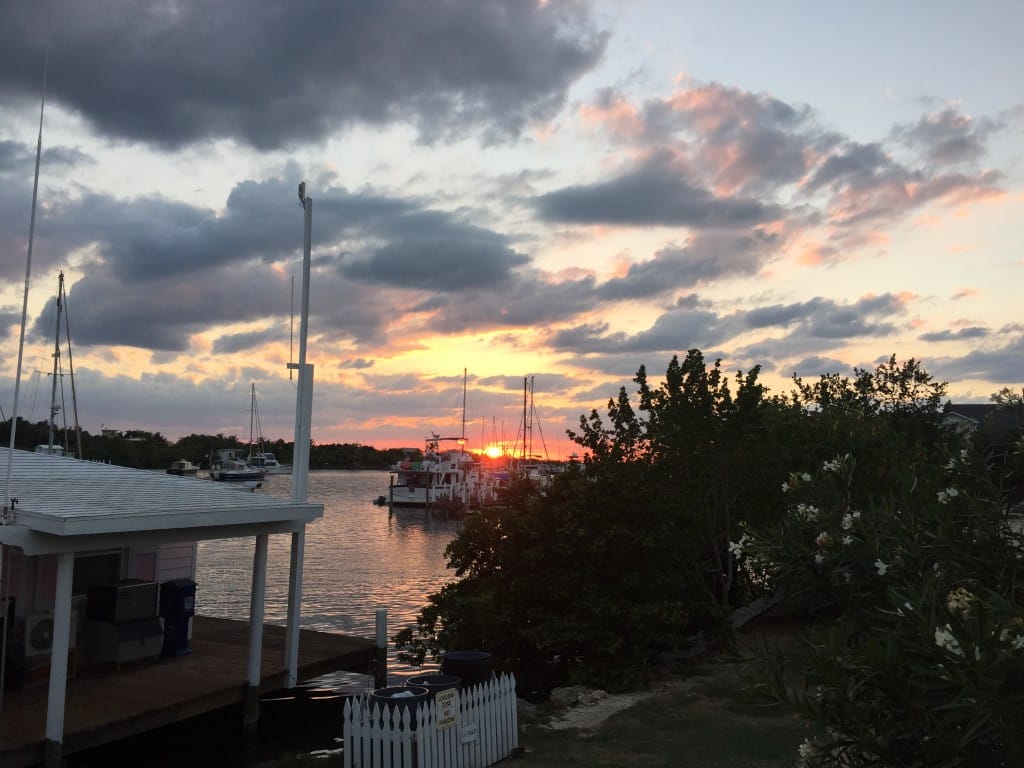 Green Turtle Club & Marina, and Bluff House Beach Resort & Marina.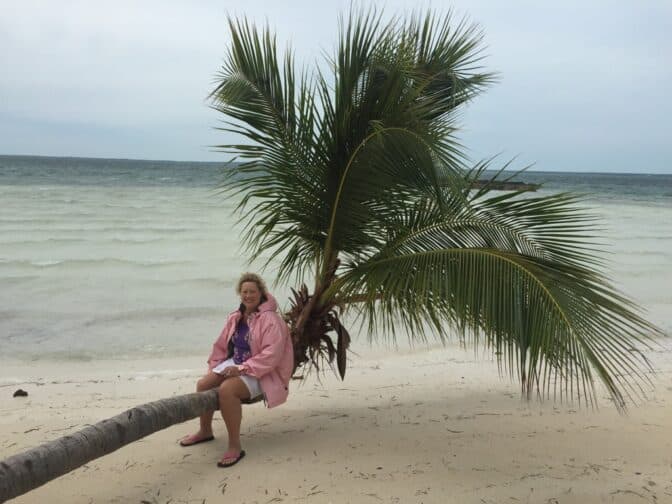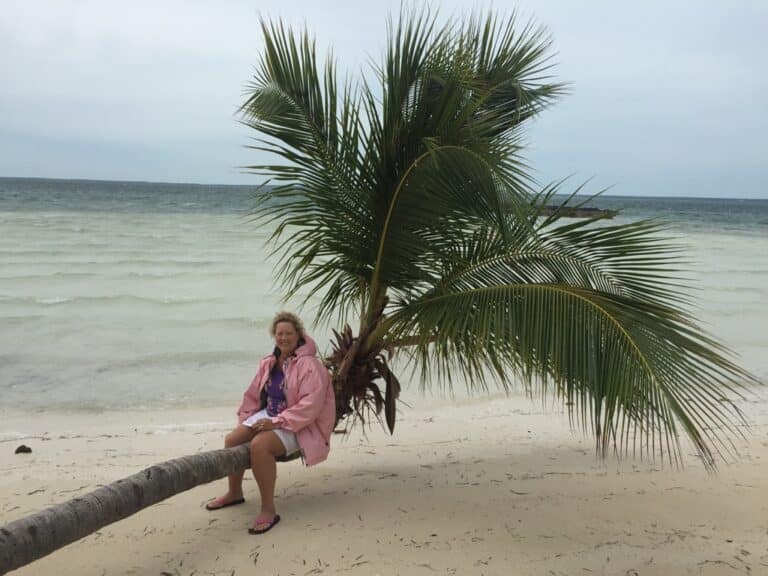 Another plus are the many beaches!  I am probably a bit biased, but I love the beach at Bluff House!  We anchor off the beach (great holding ground and always a breeze!) and the water is clear and lovely to swim in.  The Tranquil Turtle Beach Bar is a great way to top off an afternoon of water sports, beach and sun.  It's only a quick dink ride in!  Their signature drink is the Tranquil Turtle, which is similar to a Goombay Smash ~ a word of caution that too many may make you very tranquil!
Our Next Destination Bahamas:
We are exciting about our 2016/2017 cruising plans in the Bahamas ~ a new season means new destinations!  The islands and cays of the Exumas and Eleuthera are beckoning us!  Looking forward to meeting the swimming pigs and the grape eating iguanas!  And of course, meeting the locals ~ Bahamians are some of the friendliest and welcoming people that we have been blessed to meet!  I love what Brittany Meyers aboard Asante shares about the Bahamas (http://www.cruisingworld.com/destinations/cruising-bahamas):  One of the best features of the Bahamas are the locals – they are friendly, kind, welcoming and have not been embittered by mass tourism. Enjoy this camaraderie and, if your budget allows, support the local community by eating at their restaurants or purchasing their goods from time to time.