Some of the best cruising grounds we have discovered in our Bahamas cruising lie in the Abacos. You can virtually cruise cay to cay up the Abacos within a day of each other. Two of our favorite stopping points thus far have been Little Grand Cay and Green Turtle Cay.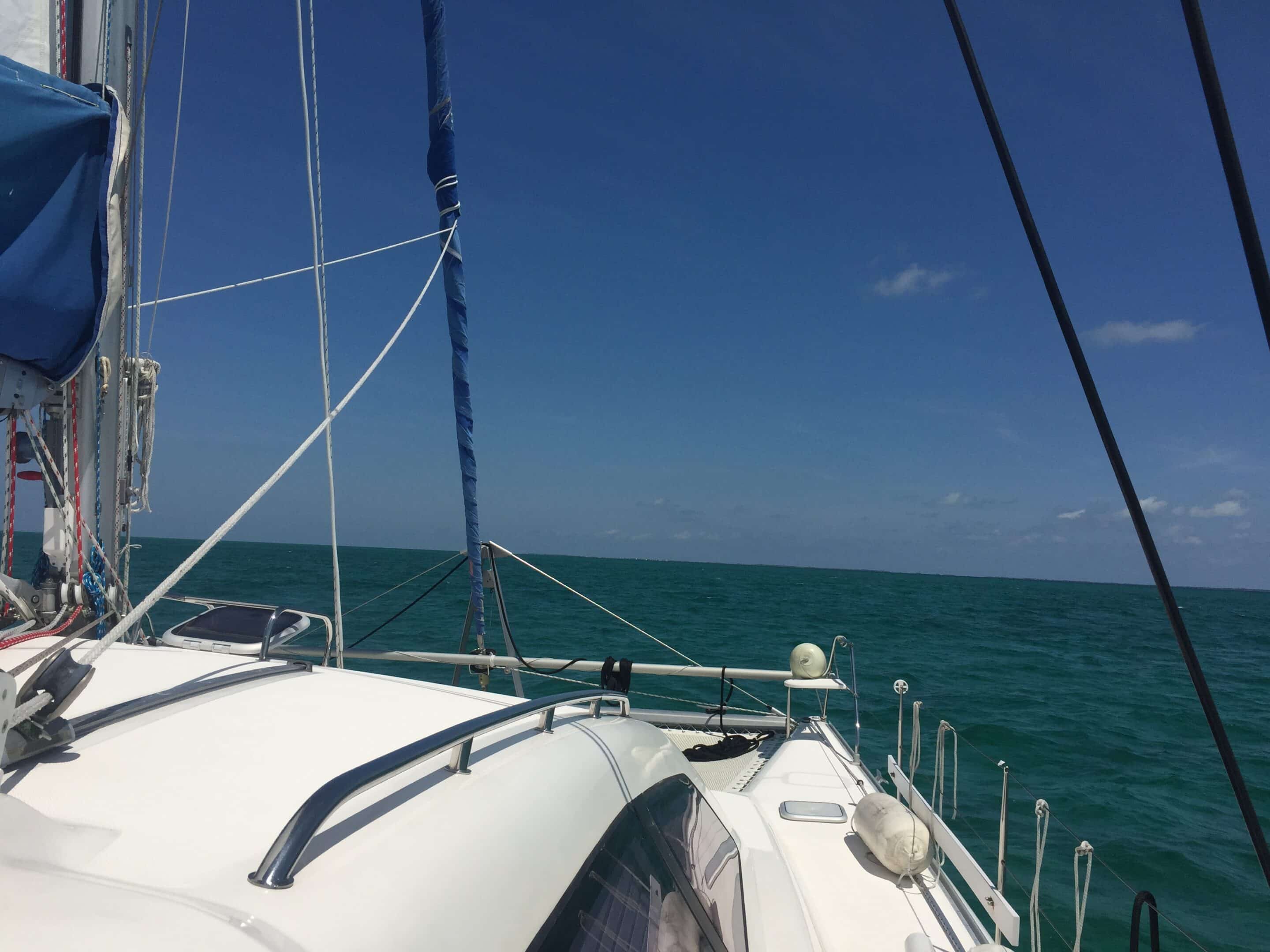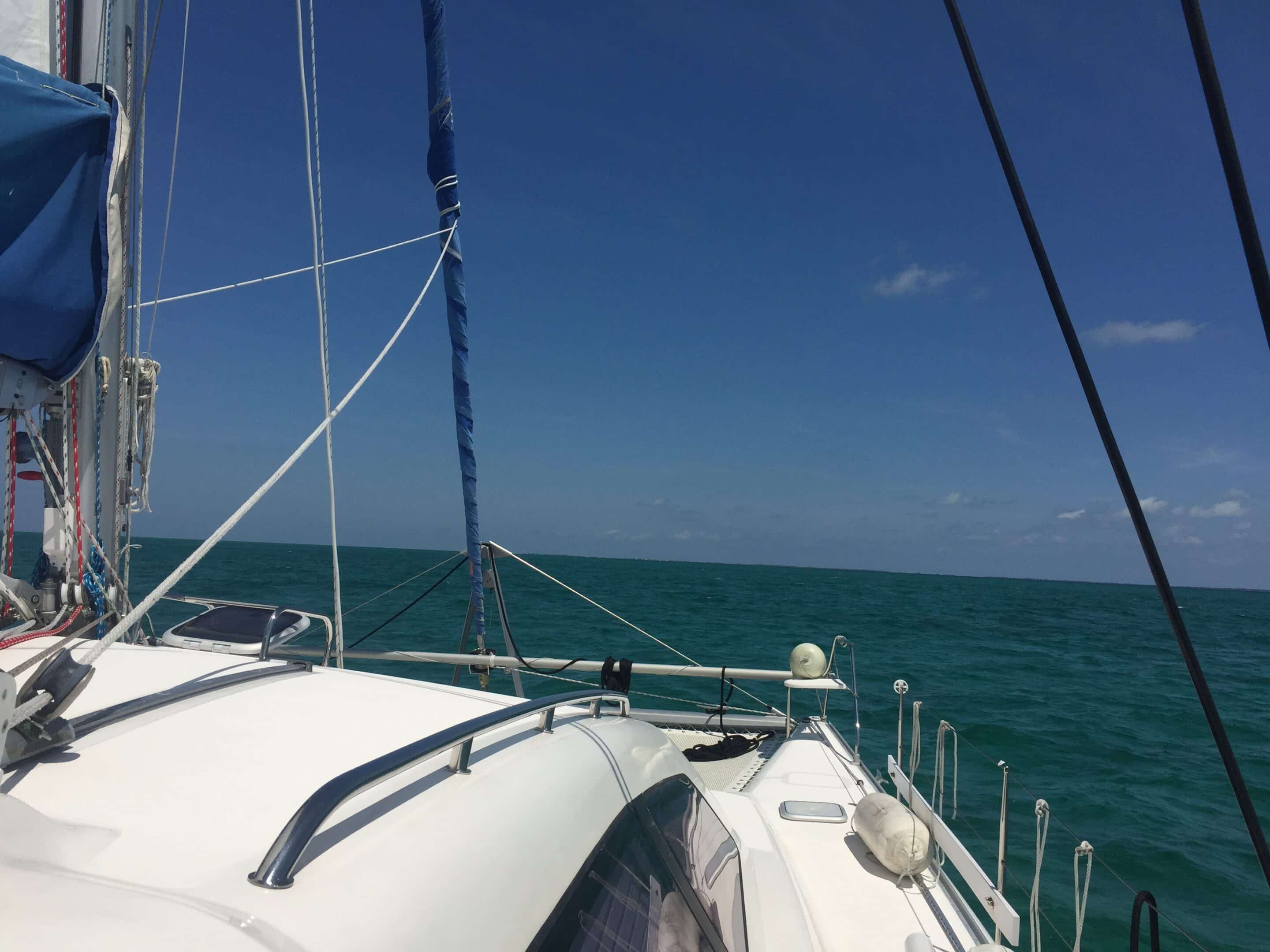 Though predominantly a sports fishing destination, due to it's close proximity to the ocean, Little Grand Cay is a relatively undiscovered stop for sailboaters. It is a bit treacherous to get into, but if you follow your charts and hug the northeast side of the channel you will be fine.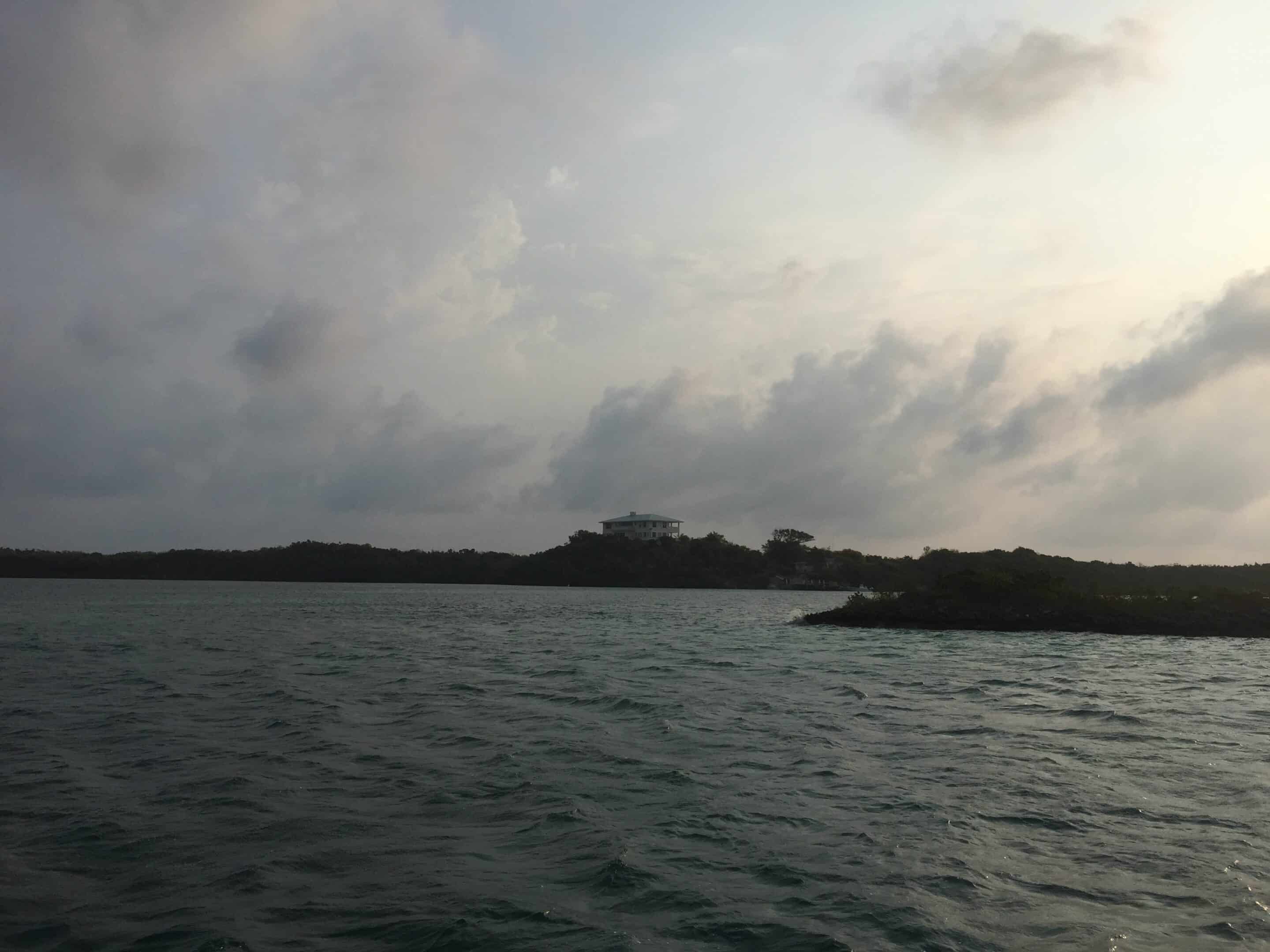 Rosie's Place at Little Grand Cay is the only marina, and it lies right in the heart of the settlement. Be sure to stay over on a Friday or Saturday night as everyone congregates right on the waterfront square in front of Rosie's.
There is a restaurant, and fuel on-site, as well as quaint cottages. Roosevelt, or Rosie, as he is called, is the mayor of Little Grand Cay, as well as the owner of Rosie's Place. He is also the "face" of Little Grand Cay.
Take a moment and go up and sit in the "tower" at the end of the t-head and look carefully – you might just see a bull shark or tiger shark just swimming by. Of course, you might also be challenged by your fellow boaters to "take the plunge" off the tower and then quickly scramble up the ladder – without encountering a shark!
Contact Information for Rosie's Place:
Little Grand Cay:
Rosie's Place
Website:  www.rosiesplace.com Email:  rosie@rosiesplace.com Phone:  242-353-1200
VHF channel 68 "Rosie's Place"
 Green Turtle Cay offers several excellent marinas, as well as mooring balls. There are two channels for Green Turtle Cay – Black Sound, which has the Leeward Yacht Club as well as mooring balls and White Sound, which has the Green Turtle Club & Marina and the Bluff House Beach Resort & Marina as well as mooring balls.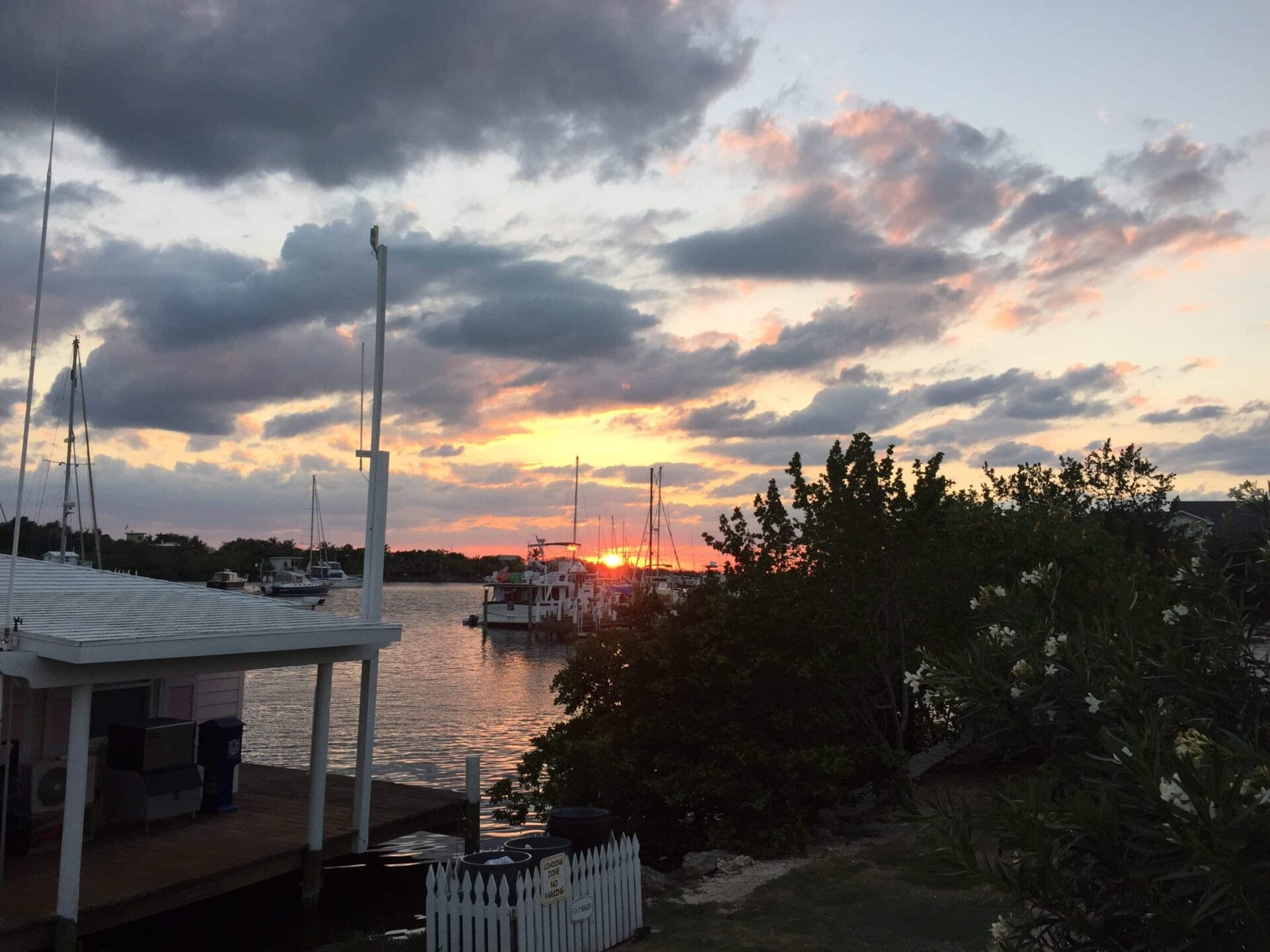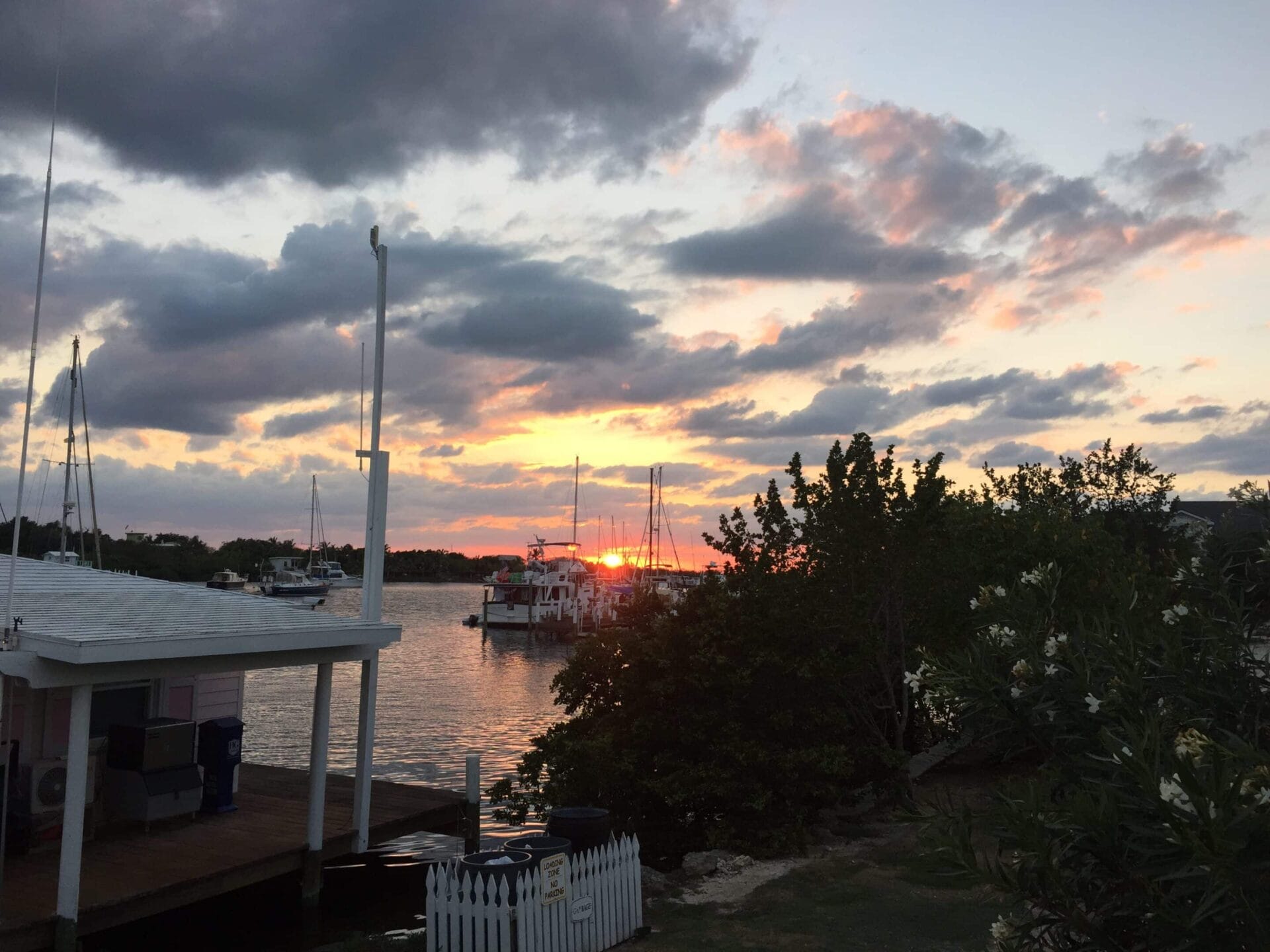 All three marinas have pools, restaurants and bars. Leeward Yacht Club, Green Turtle Club and the Bluff House all monitor VHF channel 16.
New Plymouth, the settlement on Green Turtle offers many dining choices – all of them good. You will want to rent a golf cart to get into New Plymouth – it is several miles from any of the marinas.
There are two marine supply shops in town, Robert's Hardware/Marine Supply and Sunset Marine & Boat Rentals. Golf carts are the main mode of transportation on Green Turtle Cay, and the marina staff can help you in renting one for your stay.
If you are feeling adventurous and want to see one of the most beautiful beaches in the Bahamas, visit Treasure Cay for the day. Lowe's Green Turtle Ferry will pickup from the Green Turtle Cay Town Dock, Green Turtle Club (let marina staff know you want to take the ferry) and Bluff House (let the marina staff know you want to take the ferry) and drop off will be at the Treasure Cay Airport. There are taxis available to take you to the "big" town of Marsh Harbour.
 This post may contain affiliate links which won't change your price but will share some commission. As an Amazon Associate I earn from qualifying purchases.
The beaches on Green Turtle Cay are amazing! Our favorite hangout was the beach at Bluff House. The Tranquil Turtle Tiki bar is located right on the beach is the perfect place to grab a cool libation on a hot day as you soak in the rays on the beach.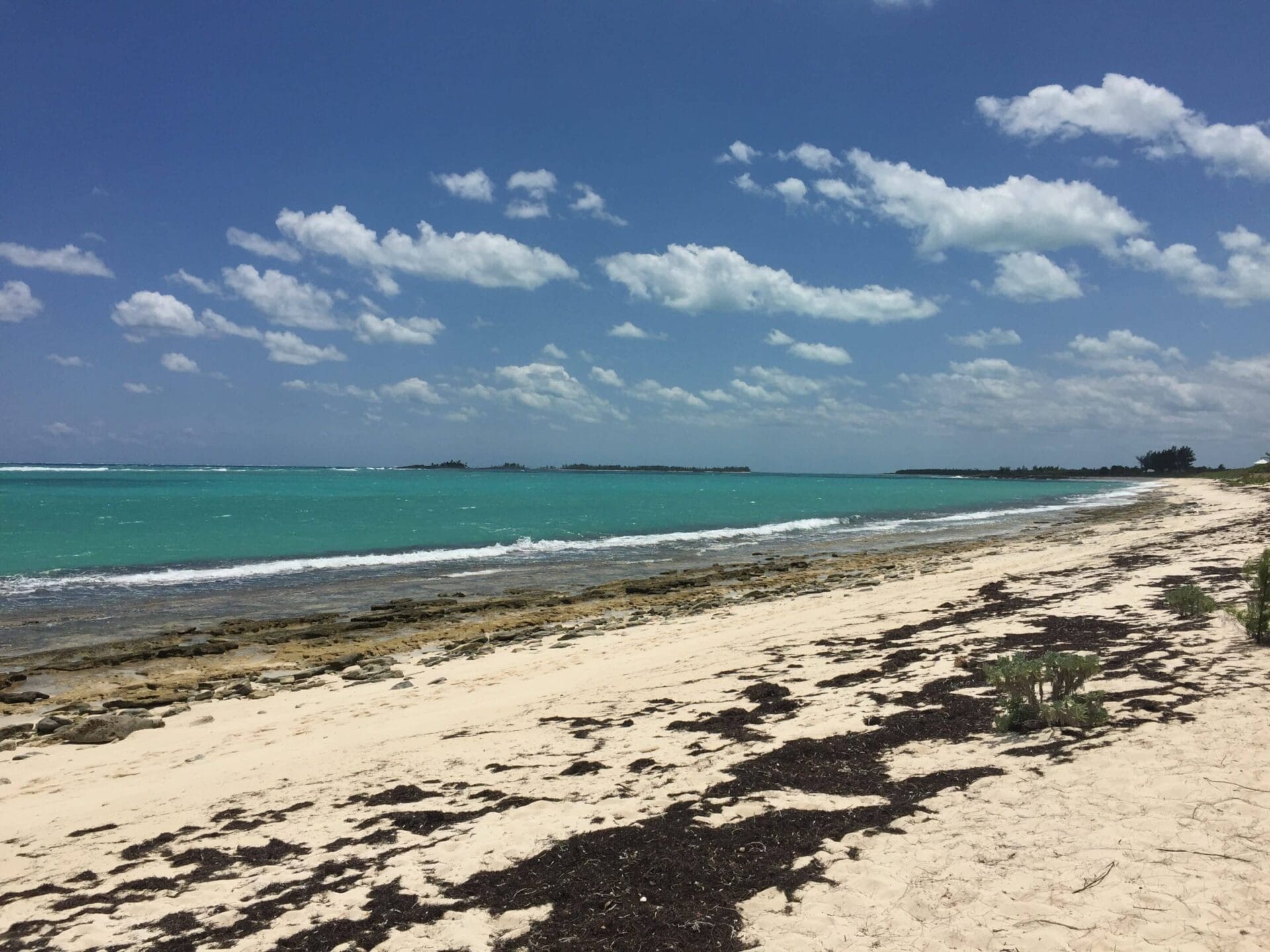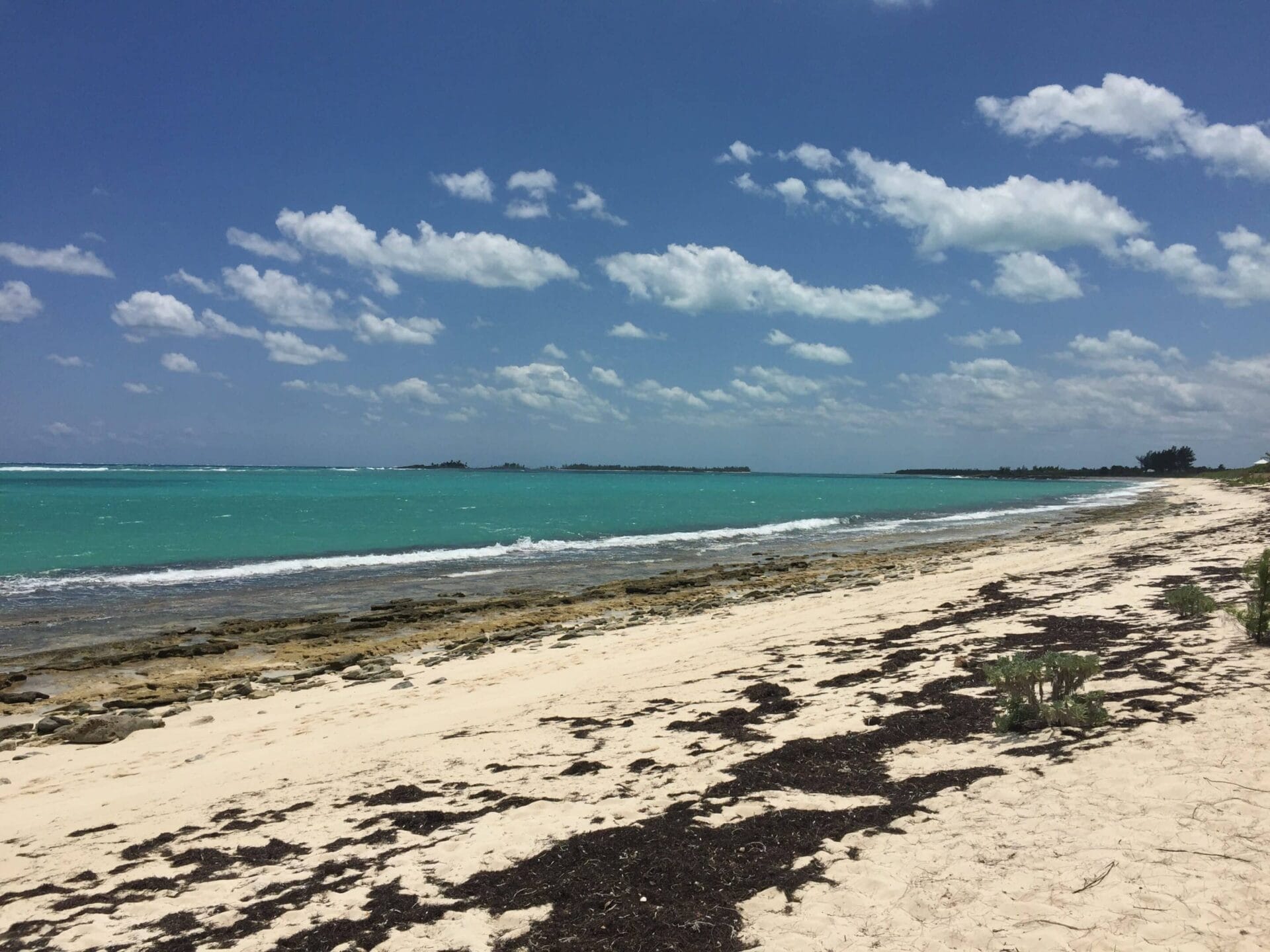 Contact Information for Green Turtle Cay:
Leeward Yacht Club Website:  www.leewardyachtclub.com Email:  info@leewardyachtclub.com Phone:  242-365-4191 or cell:   242-577-4111   Green Turtle Club & Marina Website:  www.greenturtleclub.com Email:  info@greenturtleclub.com Phone:  1-866-528-0539   The Bluff House Beach Resort & Marina Website:  www.bluffhouse.com Email:  frontdesk@bluffhouse.com Phone:  1-800-745-4911 or 242-365-4247   Lowe's Green Turtle Cay Ferry Website:  www.greenturtlecayferry.com Phone:  242-365-4166 VHF channel 16  
CHECK OUT WHAT'S NEW ON BETSI'S WORLD
Beach Vacations You'll Love