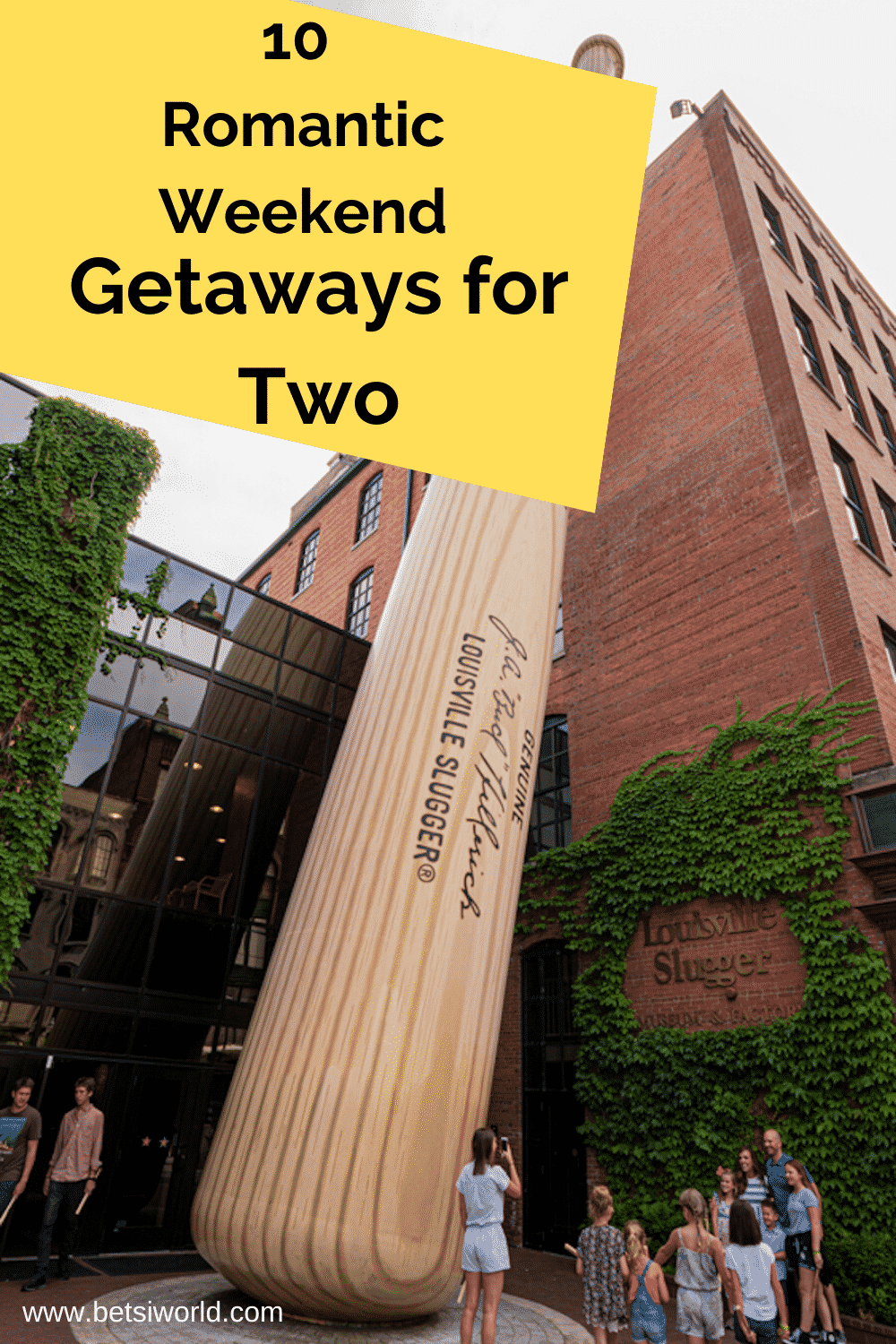 Romantic Destinations in the South: Getaway Ideas for Couples
If you're seeking a Southern romantic weekend getaway for two, there are lots of options. Whatever your interests and preferences, there's sure to be a destination for you!
While some locations on this list may be more popular than others, the fact remains, the south has lots to offer. If you're looking for any combination of romance, adventure, historic sites, and history, then you'll find it in the South.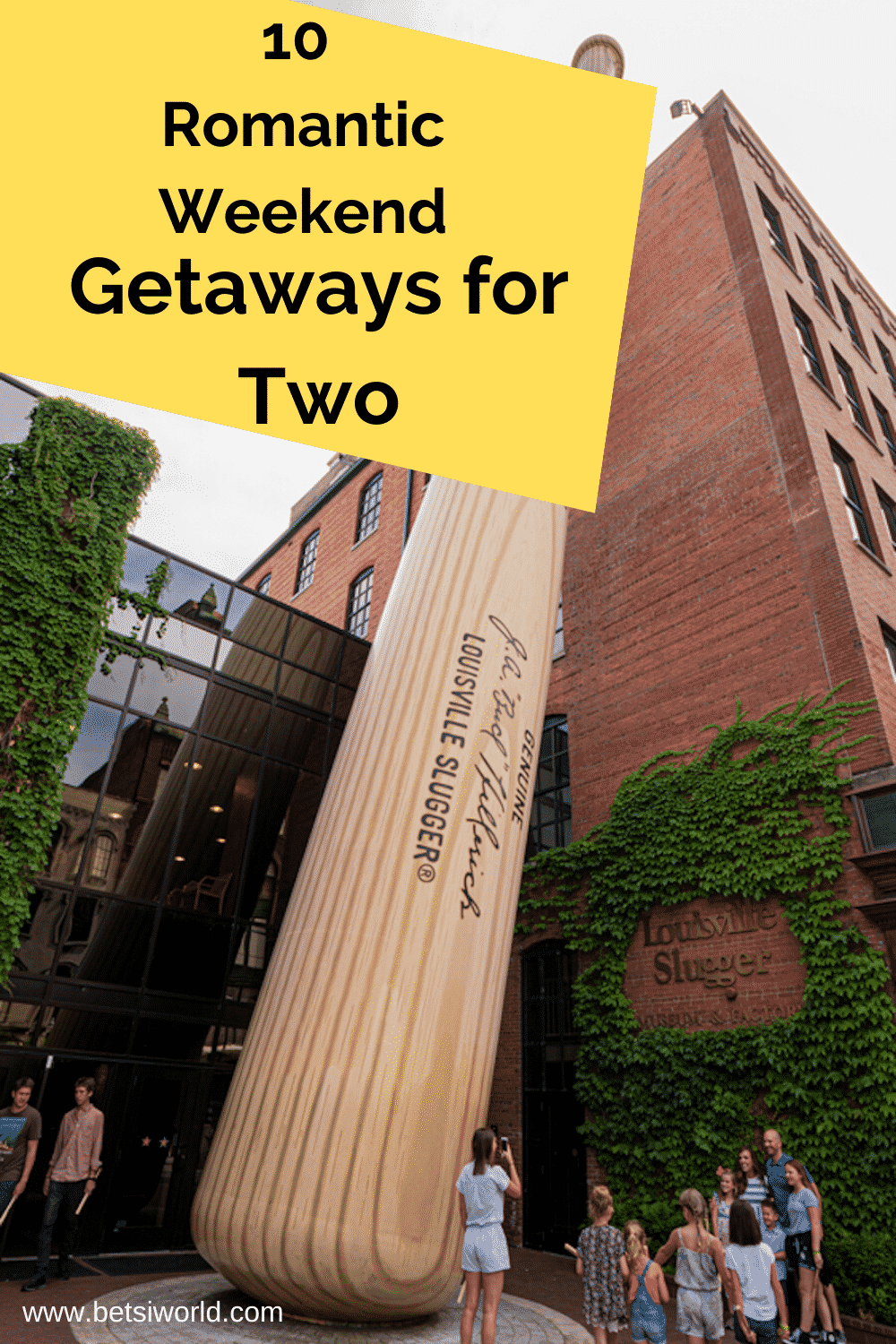 This post contains affiliate links. When you make a purchase through these links Betsi's World receives a small commission at no additional cost to you. As an Amazon Associate, I earn from qualifying purchases.
10 Southern Romantic Weekend Getaways in the South
Alabama is Home to Secluded and Romantic Destinations
In the South, there is no shortage of romance and charm. Gorham's Bluff offers both of those things. This small community located an hour from Huntsville sits atop Sand Mountain in Northeastern Alabama.
Overlooking the Tennessee River, Gorham's Bluff is a romantic destination in the South that you don't often hear about. The property boasts a stunning lodge with sweeping views of the river and adjacent mountains.
It is the perfect escape for a romantic weekend getaway. Lodge suites feature a fireplace and whirlpool tubs while the on-site cottages offer all of the comforts of home in a gorgeous mountain setting.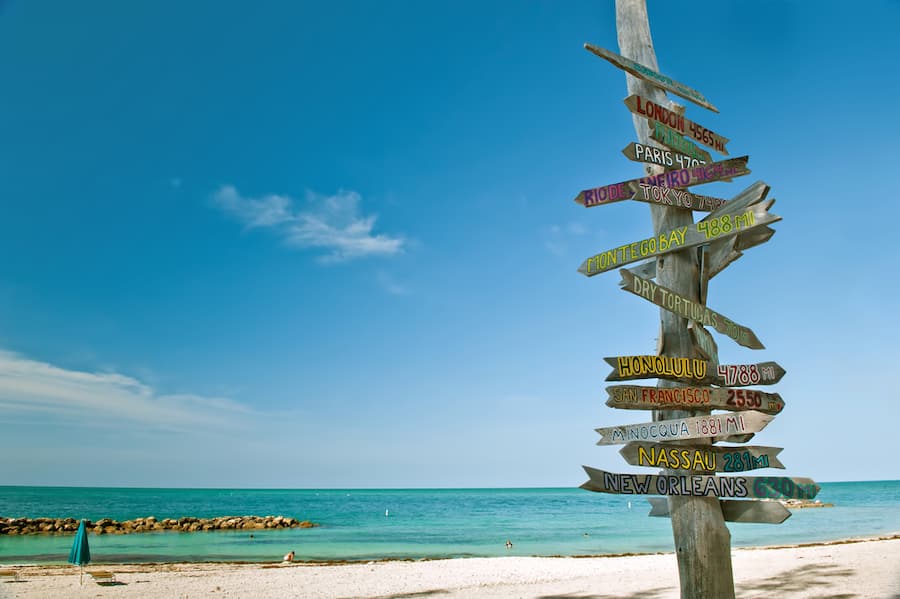 The Florida Keys: A Coastal Romantic Southern Weekend Getaway
Nothing says romantic weekend getaway more than an island oasis away from the hustle and bustle. Lovers Key in the Florida Keys is a haven for couples looking to spend time together and get up close and personal with wildlife.
Home to a plethora of manatees and dolphins, Lovers Key is a coastal paradise. Whether you opt for a picnic or walks along the beach, day or night, Lovers Key is a romantic destination south of the Florida mainland.
For an extra-special getaway, consider a stay at Lovers Key Resort. The resort offers expansive views of the state park, Gulf of Mexico and Estero Bay. Because of its location, you'll be treated to breathtaking views of the sun both rising and setting, during your stay.
Hostess City: The Romantic Weekend Getaway in the South
Savannah has long been known for being the ultimate romantic destination in the South which is why it makes this list for Georgia. With it's Spanish mossed dripping live oaks and temperate weather, it is the perfect year-round romantic weekend getaway for couples.
A stay at the Bohemian Hotel will surely delight all visitors spending time in the Hostess City of the South. Book a suite with a balcony overlooking the Savannah River Houses for a truly impressive stay. For a romantic dinner, visit Rocks on the River located within the hotel.
Complete your Savannah romantic weekend getaway with a horse-drawn carriage ride through the cities historic streets and be swept away in the romance.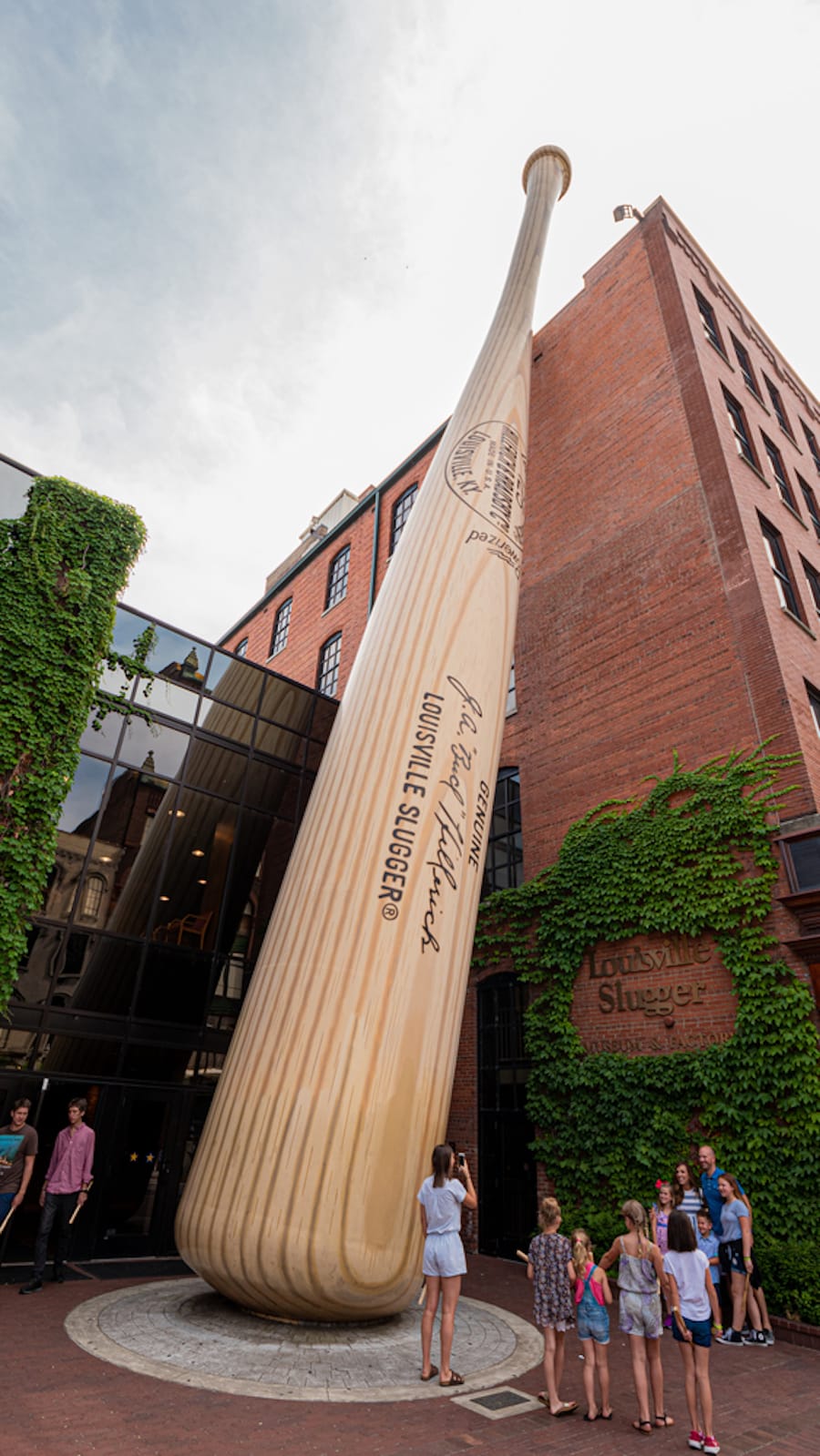 Explore History in a Luxury Setting in Louisville
The Brown is a historic hotel in Louisville Kentucky. Featuring English Renaissance architecture, including a copper ceiling, mahogany furniture and luxury accommodations in the heart of the city.
Guests can enjoy a dinner or lunch at Hot Brown, the hotels gourmet dining. Continental breakfasts are included in the Club Level experience as well as complimentary evening appetizers.
Explore downtown Louisville and visit the legendary Louisville Downs or the Louisville Slugger Museum and Factory. The best of all worlds in entertainment, dining, and history, abound in Louisville.
Take a Romantic Getaway to Bay St. Louis in Mississippi
In Mississippi, where the Gulf of Mexico and Bay St. Louis intersect, you'll find seafood restaurants and bars offering expansive waterfront gulf views. This beach town is the perfect relaxing and laid-back romantic destination in the South.
With countless vacation rental options, you're sure to find the perfect spot. If you'd like to try your luck on the slot machines. Hollywood Casino Gulf Coast in Bay St. Louis is a great option for couples looking for a little bit of Las Vegas in the South.
Just minutes from the beach, it's the perfect home-base for all the city has to offer. The resort also features a lazy river, hot tub, pool and Arnold Palmer golf course on-site.
Enjoy Private Lake Resort Life in North Carolina for a Secluded Romantic Weekend Getaway
Imagine spending a romantic getaway on a private lake in western North Carolina. Highland Lake Inn & Resort is a romantic mountain destination in the south encompassing 26-acres of preservation land.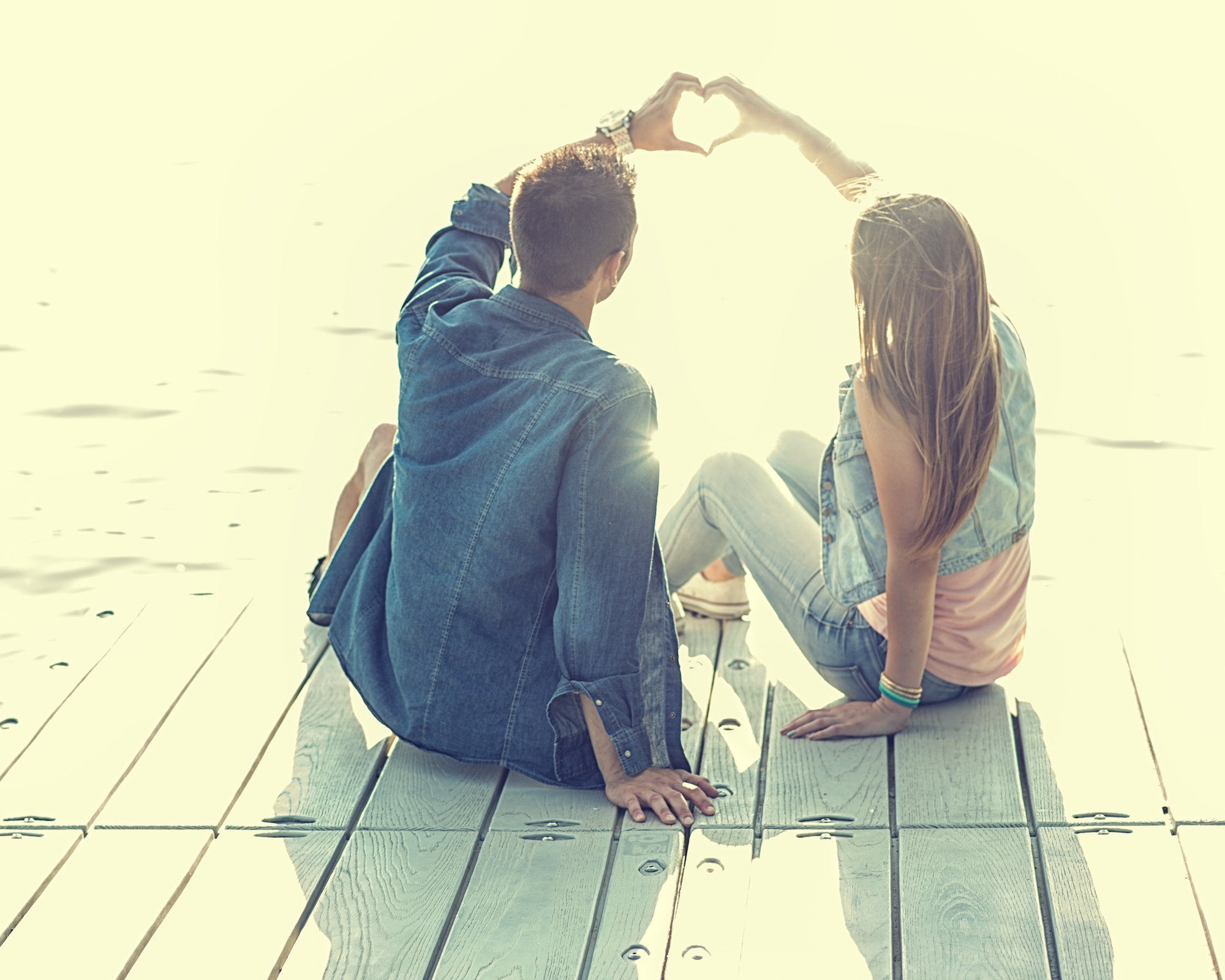 This highly-rated resort features a cozy and comfortable lodge as well as ample and well-equipped cottages for a relaxing romantic stay. Meander the trails on the property or spend a day out on the water in a kayak or paddle board.
Theaters Abound at this Romantic Destination in South Carolina
When considering the ideal date night, one often thinks of dinner and a movie. Greenville South Carolina kicks that notion up a notch. The small but bustling city boasts six theaters.
Consider dinner at Soby's, Greenville's premier fine-dining spot, coupled with a show at one of the theaters and you've got the makings of a fabulous date night. End your night with a romantic walk through Falls Park on the Reedy and take in the gorgeous views.
Spend a Romantic Weekend Getaway in Music City USA
While Nashville may get all the accolades for its musical beginnings, it is also one of the most romantic destinations in the south for couples. Of course, a weekend getaway wouldn't be complete without a visit to the Grande Ole Opry or Country Music Hall of Fame.
If that's not your scene there are plenty of additional romantic ideas for couples in Nashville. For a secluded getaway consider a stay at the Moonshine Hill Inn a half-hour from downtown Nashville.
A quick look at the inn seems as though it's something out of a fairytale. Spread out over 22-acres, Moonshine Hill Inn features a lake for lounging and grilling area. The luxury log cabin sleeps six; making it an ideal spot for a family holiday getaway.
Or, if you're considering a secluded, romantic destination in the south, Moonshine Hill Inn fits the bill. Its close proximity to Nashville gives you the option of going out on the town or having a cozy night in.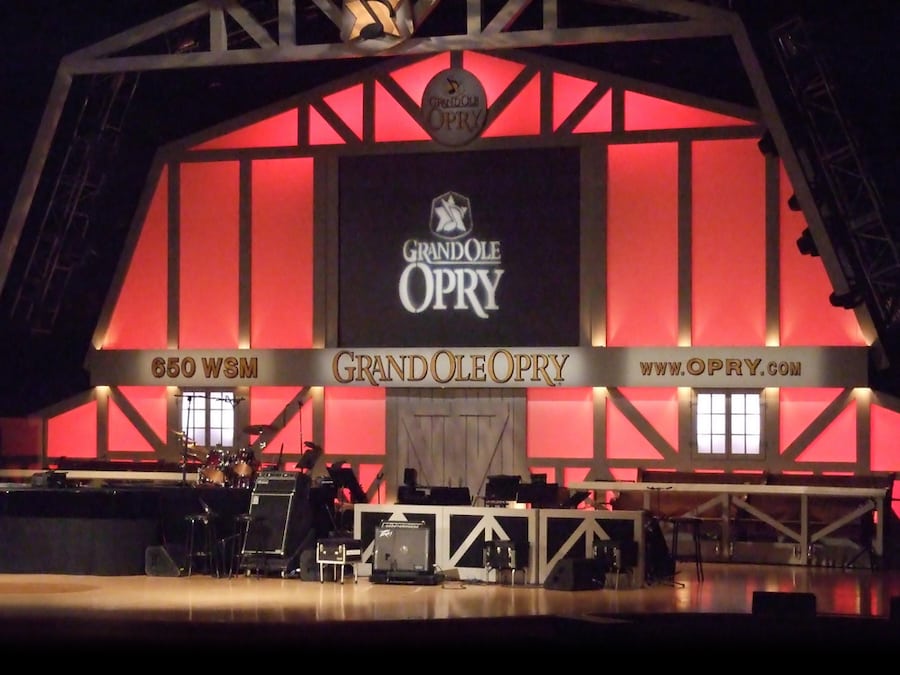 Norfolk: If you Like Your Romantic Weekend Getaway With a Side of History
There's a reason why they say Virginia is For Lovers; Norfolk is a quintessential romantic destination. In the South, history abounds and Norfolk is no different. Travel back in time to the 1940s with dinner at Gershwin's speakeasy.
Sip on an old-fashioned cocktail at this piano bar and enjoy a traditional meal in a setting straight out of a movie. In keeping with the theme of the time period, there are countless ways to learn about and explore the country's nautical history in Norfolk.
A visit to the Battleship Wisconsin is not to be missed by history buffs, here you either take a self-guided tour or purchase a guided tour. Wisconsin was the largest battleship built by the U.S. Navy and earned five battle stars during World War II.
If you're staying in Norfolk for a length of time, a road trip to Williamsburg is just one-hour away.
Take Some Time Away with Your Mountain Mama in West Virginia
Who can forget John Denver's love of West Virginia? The main streets and back roads of the Mountain State are home to a variety of gorgeous vistas and places to visit. Spruce Knob is one such location. The summit is West Virginia's highest peak and an ideal getaway for a romantic destination when in the south.
Perfect for star-gazers and lovers of astronomy, the night skies here are the perfect setting for an evening under the stars with a bottle of wine and your favorite person. The Alleghany Mountain Range boasts a wide variety of hiking trails for nature-loving couples.
A couples getaway anywhere in the world but any of these romantic destinations in the south would would make for an ideal way to celebrate one another.
If you are looking for other romantic getaway posts…
Have you planned your getaway to a romantic destination in the South? Looking for more inspiration for your next trip or vacation? I have got you covered! Here are some other posts that I think will help you plan the perfect couples getaway. There are so many wonderful destinations for a romantic getaway in the south, don't miss out on these gorgeous locations!