A beach day is all about fun, games, and splashing in the water under the sun. The start of the summer provides us with this perfect opportunity to have that ultimate beach day where you rid yourself of all the stress.
The perfect beach day is very easy to achieve with some beach tips and tricks. To help you prepare for your day under the sun, we've created the ultimate beach day guide for an unforgettable time.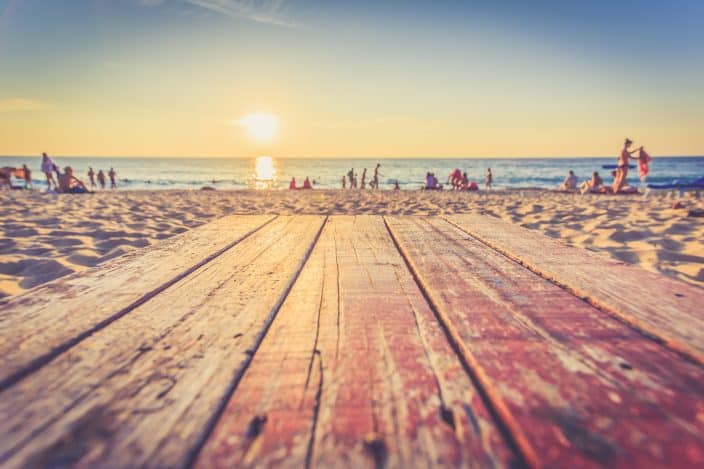 How To Make A Beach Day Fun
What To Pack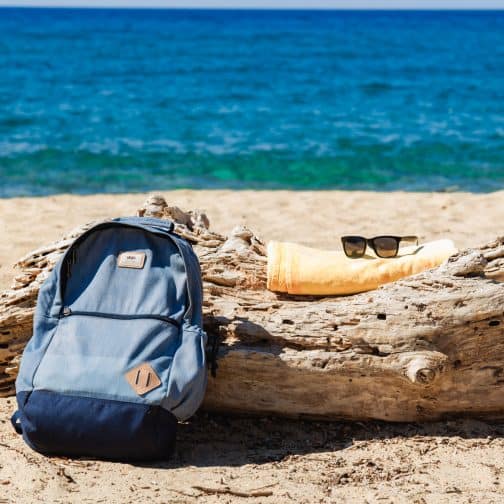 There are plenty of accessories you will need for a perfect beach day, depending on what you want to do. For example, if you are looking to engage in some water activities, you'll need some equipment! But there are a few things you will always need, no matter what you plan to do at the beach. Here are a few beach day essentials you shouldn't forget.
Picnic Blanket and a Beach Towel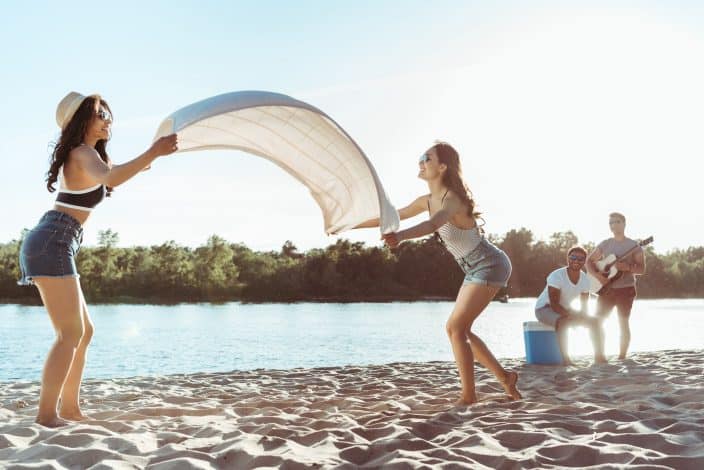 We know for sure that visiting the beach will always mean two things: sand and water. Therefore, you should always carry a beach towel to dry off after a cool dip in the water. The picnic blanket on the other hand, will come in handy while sitting.
Picnic blankets are a good alternative to towels because they offer more space and a softer, more comfortable texture. For some other beach towel hacks, take a peek at Beach Hacks For The Perfect Beach Day.
Beach Umbrella
Now, while soaking up the sun can feel wonderful, exposure for too long may lead to a sunburn. Therefore, we suggest bringing a large beach umbrella for your beach day. It not only protects you from the sun but offers some much needed shade.
It also comes in handy for reading on a tablet, as the sun often makes it difficult to view the screen! This is one of my favorite beach essentials because it's easy to set up and offers me everything I want for a hot day out on the beach.
Sand Toys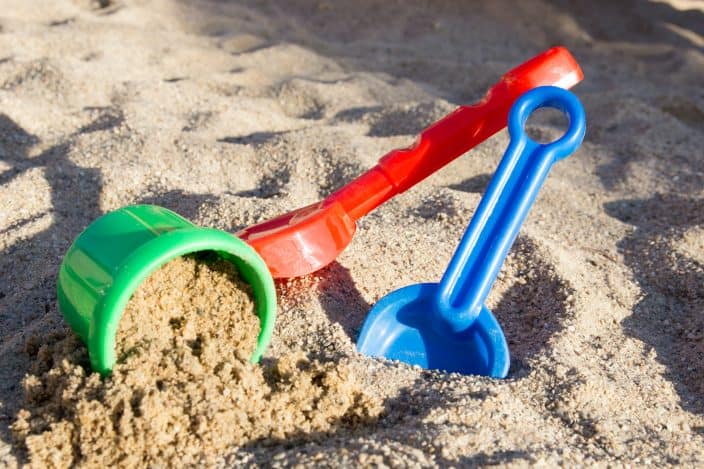 This beach essential is one the kids will love (although you can always play along if you like!). Create sandcastles and dig moats with sand toys, like shovels, buckets and molds. If you are into sand art these toys help you in letting your creativity flow at the beach.
They are also a great attention occupier so you can get some much needed rest, while the kids play in the sand all day!
Sunscreen & SPF Chapstick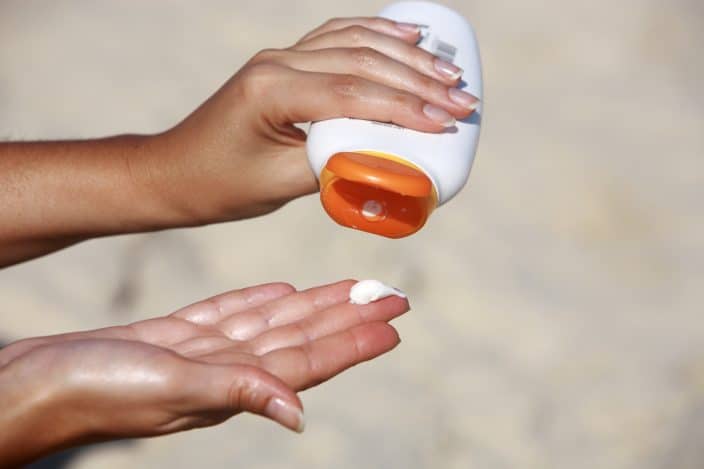 Beach days mean spending the day under the burning hot sun. Even if you bring an umbrella, you are at risk for a sunburn, if you aren't careful.
To avoid this painful situation, we recommend you always carry and apply sunscreen before you step out onto the beach. Don't forget to apply SPF chapstick as well, lips easily get burned and if you've ever had a sunburn there, you know it is not fun.
Tip: If you do happen to get sunburned, you can soothe it with some frozen aloe vera to cool the area and heal it as well!
Speakers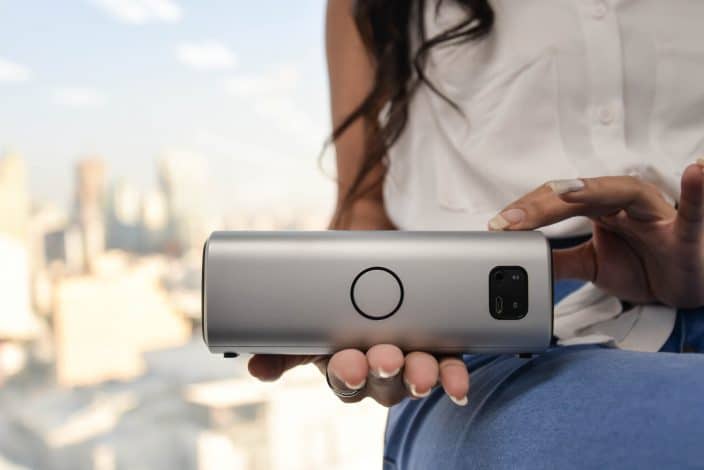 If you want spice up your beach day, try bringing your speakers adding some music! Fun, upbeat music can keep the energy high and provide an opportunity for a mini dance party. If you'd rather just relax, try some soothing jazz or classical music. Its the perfect backdrop for a nap or some reading!
Snacks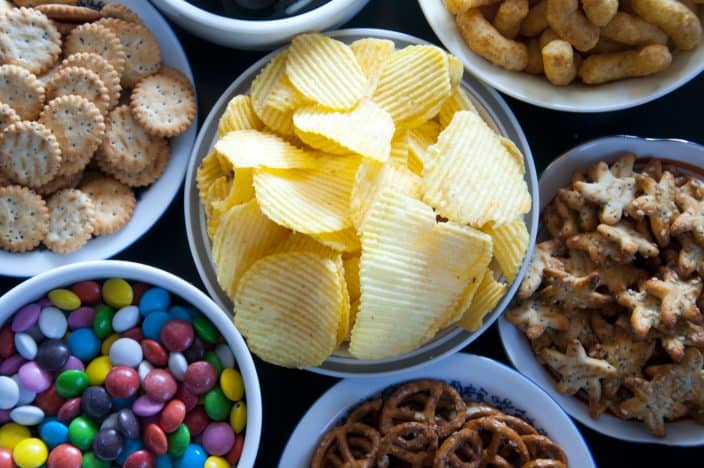 A beach day cannot be enjoyed on an empty stomach, therefore, snacks are a necessity! Its especially necessary after all those activities on the beach, you'll need something to reenergize yourself.
Bringing an assortment snacks along with you ensures that everyone will be happy and fed. Many beaches have an area where you can grill, so you can prepare a hot meal as well! There are few things are great as having a sunset beach dinner.
Ice Box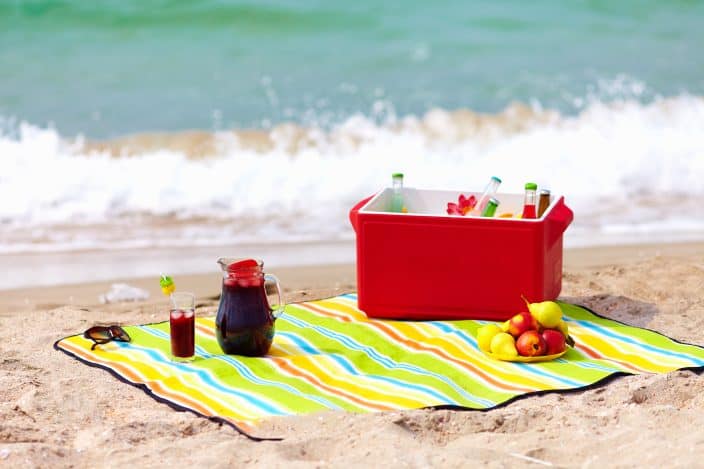 Ice-cold drinks are the best way to beat the heat on the beach day. Iceboxes or coolers are an important accessory to carry to keep your food and drinks cold. There's nothing better than sipping on a sparkling beverage or alcoholic drink while relaxing on the beach under the sun.
Backpack & Picnic basket
While on the beach day, you will always need something to carry all of your things. Things like mobile phones, cameras, wallets, need to be within reach but protected. That's why something like a backpack is a good accessory to bring to the beach. Then, try using a picnic basket for your dry snacks and blankets!
Beach Day Activities
Chill & Relax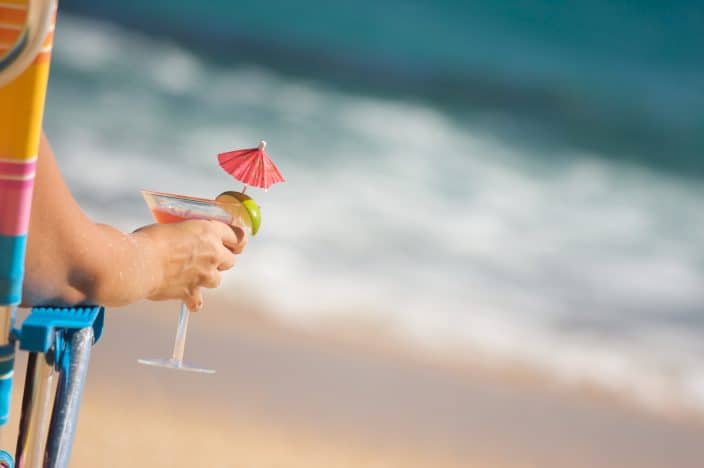 A beach day provides us with the perfect opportunity to chill and relax under the sun with the cool sea breeze taking all of our stress away with it. Just sit back on your beach chair, under the shade of your beach umbrella and listen to the waves crashing on the shore. Sounds great doesn't it?

Take A Dip In the Sea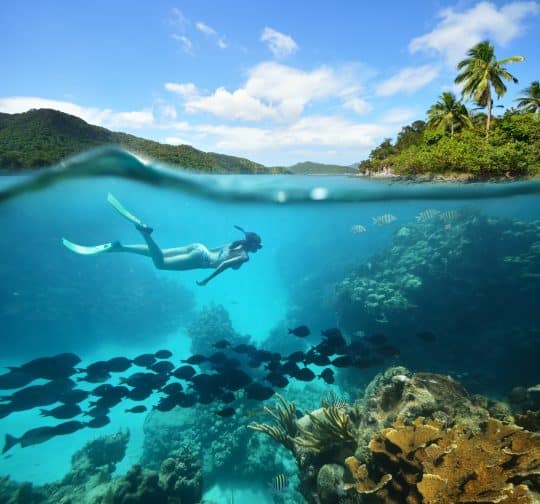 One of the main attractions of beach day is laying out on the sand and watching the water from a distance. As much as it is an entirely captivating view, taking a dip into the cool water is an entirely magical experience itself. It's also a great way to feel refreshed, get some exercise or see some fish.

Boating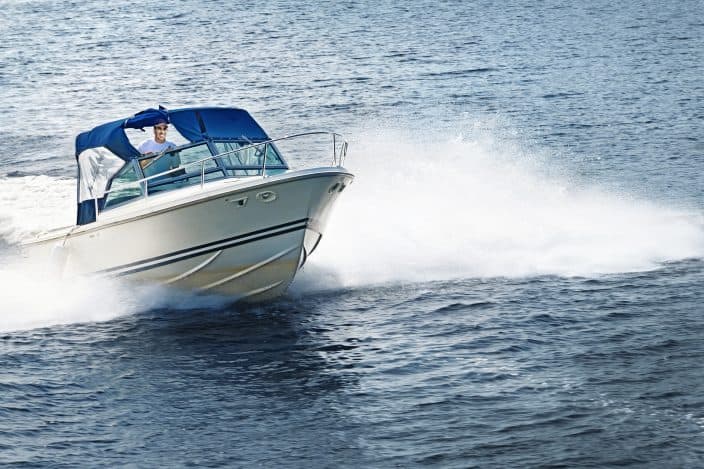 Another great beach day activity is boating. Not only do you get to explore the vastness of the seas, but if you are a good swimmer you can take a dip into the deep sea as well. Boating or going on a yacht provides you with the opportunity to see even more breathtaking views. Also, if you are lucky enough you might even catch a glimpse of the fabulous sea life.

Water Sports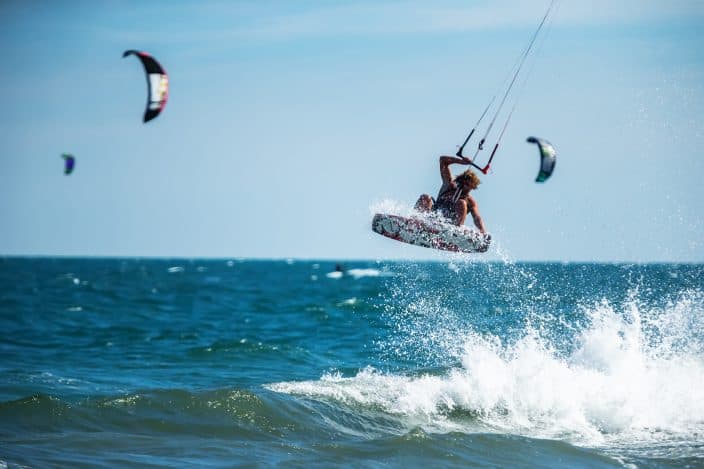 Well, this one is for all the adventure seekers out there who are looking to make the most of their beach day. Surfing amongst the mighty waves is almost on everyone's summer bucket list.
On a beach day you will have the perfect opportunity to surf, just don't forget to bring your surfboard. There are, of course, a ton of other water sports that you can try while you are out there. For example, you can try fishing, para-boarding, kayaking, rowing, and so much more.

Jet Skiing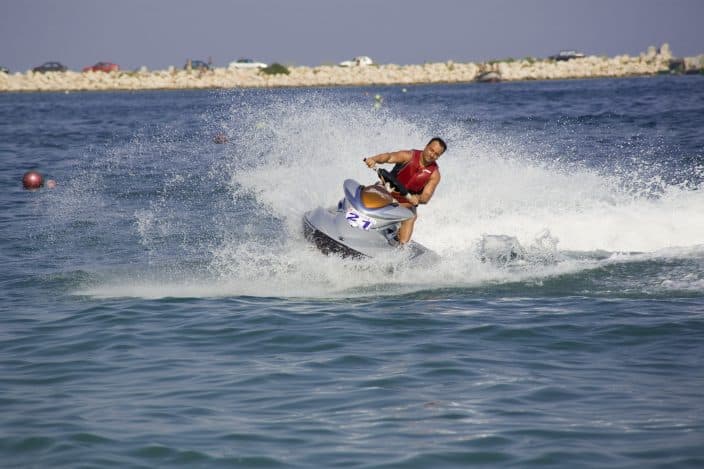 Jet skiing is one of the most exhilarating activities to do at the beach. You can go as fast or as slow as you want, so it's great for all kinds of people. It is also a fun activity to do with your sweetheart. Luckily, you don't have to own a jet ski to ride one, they are typically available for rent close to most beaches! So, get out there and ride the waves!

Play Volleyball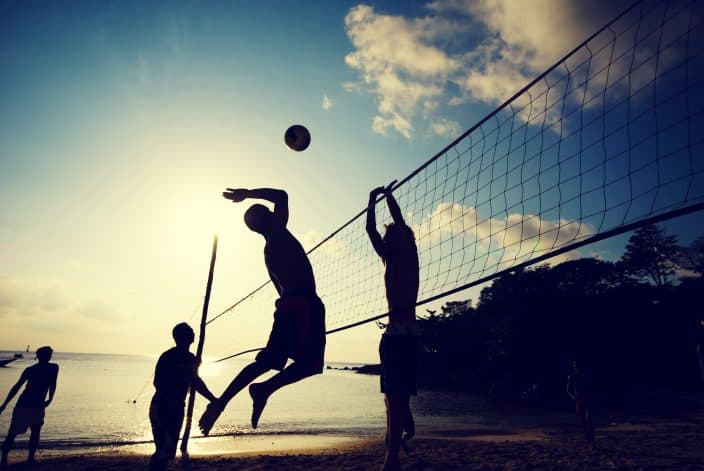 Volleyball sure is an ideal sport for your beach day. Most beaches have volleyball nets available for you and your friends and family to play.
If you've ever played beach volleyball, know it can be quite the workout, as the sand provides resistance when you run. Get your workout in and have fun doing it, just don't forget the ball! You can, play other sports as well, like cricket, football, soccer or even baseball at the beach.

Build a Sandcastle
 This post may contain affiliate links which won't change your price but will share some commission. As an Amazon Associate I earn from qualifying purchases.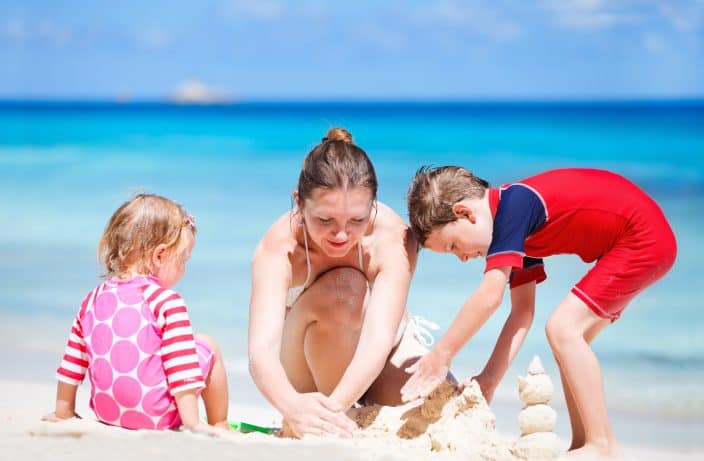 We all have a picture from when we were children, trying the build a sand castle at the beach. Now we all know sand art is not easy, but it sure is fun to try! It is a great activity to do with your kids or try your hand at some really impressive sand art.

Get A Tan
Now we all know how people spend thousands of dollars on spray tans. But, getting outside and soaking up some Vitamin D isn't a bad idea either.
A beach day is your perfect opportunity to get that golden brown tan you have always been looking for. Just make sure that you don't get exposed for a long time because you may get sunburned as well. To avoid getting sunburned make sure you apply sunscreen and keep it with you for reapplication.

Shelling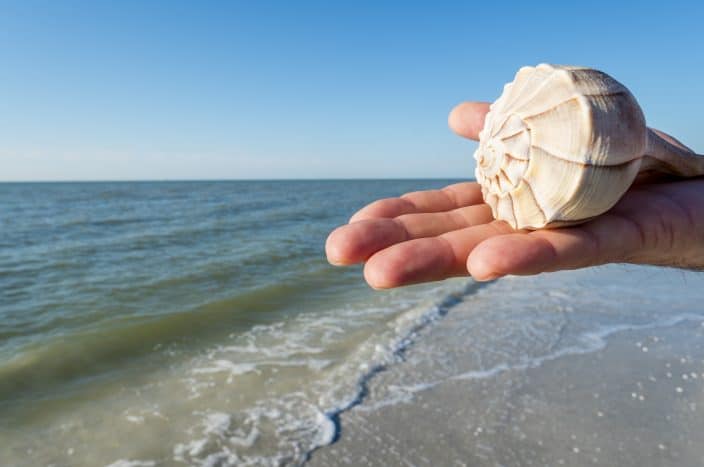 Shelling is one of the best ways to pass time at the beach. All you have to do is go out on a walk along the shore and you're sure to spot plenty of unique seashells to add to your collection.
Seashells can later be used for a number of things. Some people have shelling as their hobbies and they love to collect beautiful seashells. Some, on the other hand, use them as decoration pieces or additions to their craftwork and jewelry pieces. No matter what the use, a beach day is your perfect opportunity to get some.

Take Some Great Photos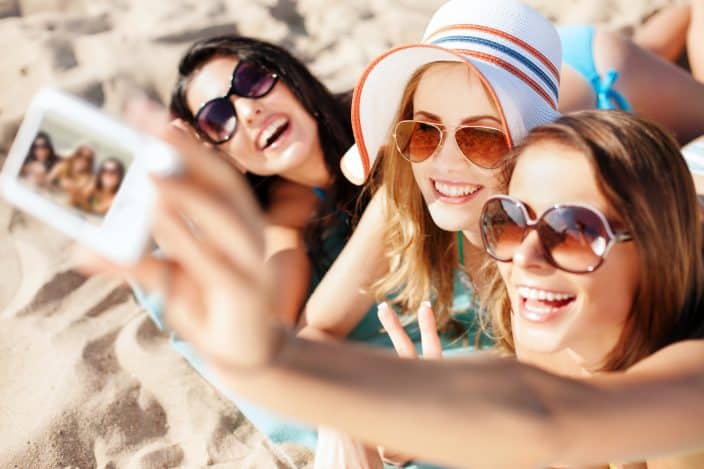 Last but not the least, this beach day activity is a must. The beach is filled with beautiful scenery from the backdrop of the waves, to the sand, and the sunset. This is your perfect opportunity to take some great pictures of yourself, your friends, family, and the views. You can later use these pictures on your social media profile or just as beautiful memories. Don't forget to bring along your camera!

---
Unfortunately, we can't enjoy a beach day everyday , but we can make the most out of each opportunity we have! Make sure you have prepared yourself and have all the necessary essentials for your perfect beach day.
Looking for some international beaches to visit this summer? We have some great suggestions for beautiful beaches in Aruba and Mexico!
CHECK OUT WHAT'S NEW ON BETSI'S WORLD
What are your favorite beach day activities? Let us know in the comments below!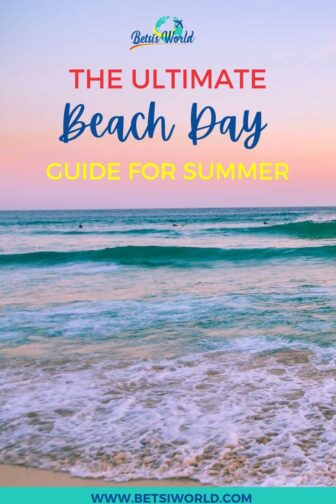 Other Vacations You May Like