Romantic Getaways In Florida
The best romantic getaway spots are found in Florida. Getting away from it all with your significant other is a great way to rekindle the magic. You can explore new areas or just sit back, relax, and let a hotel or resort take care of everything for a while.
Whether you choose to go away for weeks at a time or are looking for a quick weekend time-out, one of these 7 top romantic getaway options in Florida is sure to fit the bill.
A Romantic Getaway at The Ritz-Carlton, Amelia Island
For a romantic weekend getaway in Florida, nothing conjurs up images of romantic luxury than the image of a The Ritz-Carlton Hotel. The Amelia Island location is a testament to that image. For couples looking for beachfront accommodations on, this spot is one of the top romantic getaway destinations in Florida.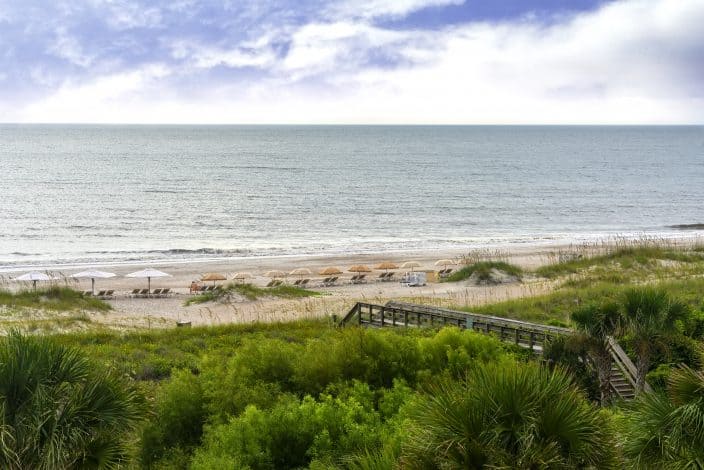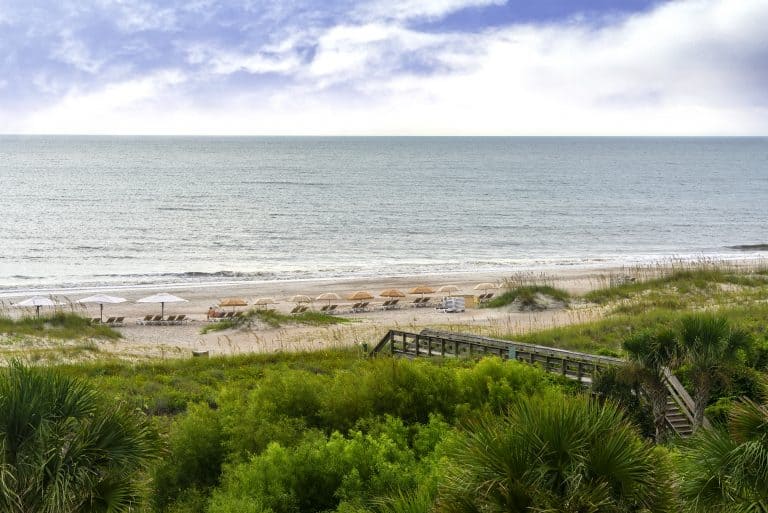 With its luxury suites with marble bathrooms and sitting areas complete with a sofa and fireplace, the hotels rooms are a great place for a romantic couples getaway. Club lounge access affords guests complimentary breakfasts, midday snacks, as well as, a cocktail hour. The property boasts four restaurants and a bar. It features both an indoor and outdoor pool and access to the sparkling beach. Couples can share a tennis match or spend time on the 8-hole golf course. Of course, you shouldn't forget to take advantage of the opulent on-site spa.
Florida Romantic Getaway at The Villa Casa Casuarina, Miami
A romantic getaway in Florida wouldn't be complete without a stay at The Villa Casa Casurina. Fun Fact: this amazing property was made home to Gianni Versace. Now, you too can experience what it is about this boutique hotel, that the Italian designer adored so much. Located in South Beach, the elaborately decorated suites are the ultimate in splendor.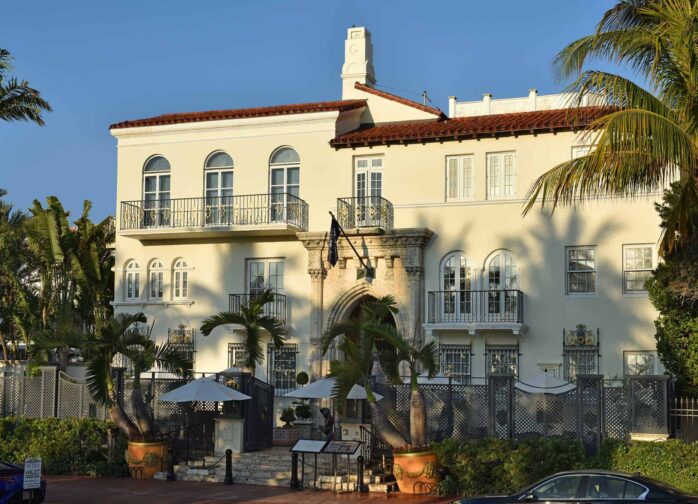 With pool or ocean views, suites are designed to make you not want to leave the lavish setting of this romantic home. Take in the awe-inspiring pool with its gold-lined Mediterranean mosaics and enjoy a meal at the on-site Italian restaurant.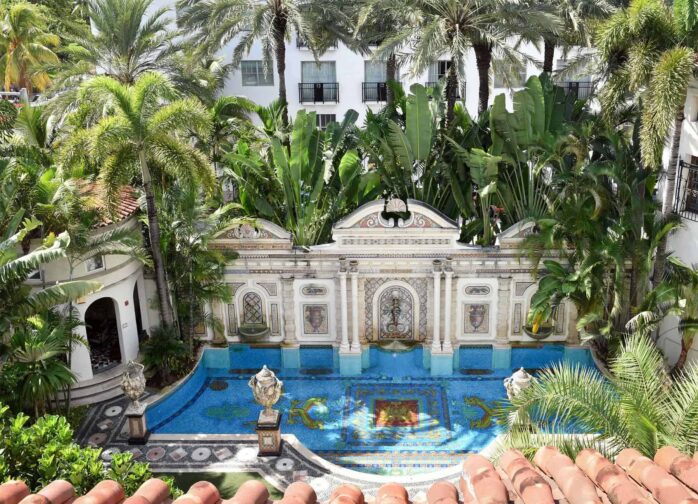 Top Romantic Florida Getaway at St. Regis Bal Harbour Resort
Bal Harbour Village located at the northern edge of Miami is home to the stunning St. Regis Bal Harbour Resort, an upscale high-rise close to shopping and dining. It is just a mere few minutes from the fun and excitement of Miami.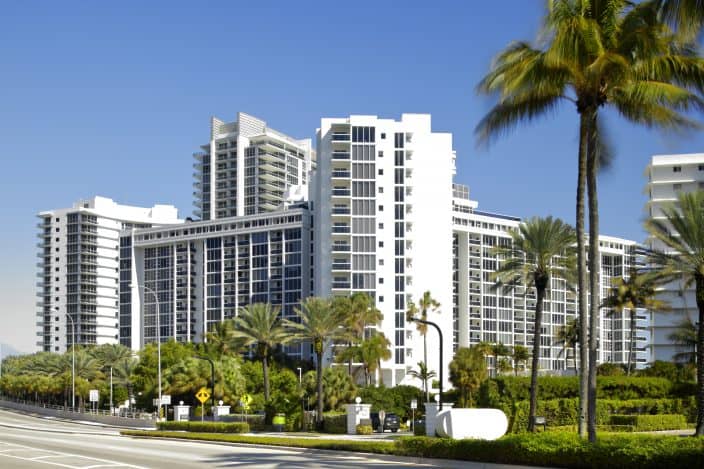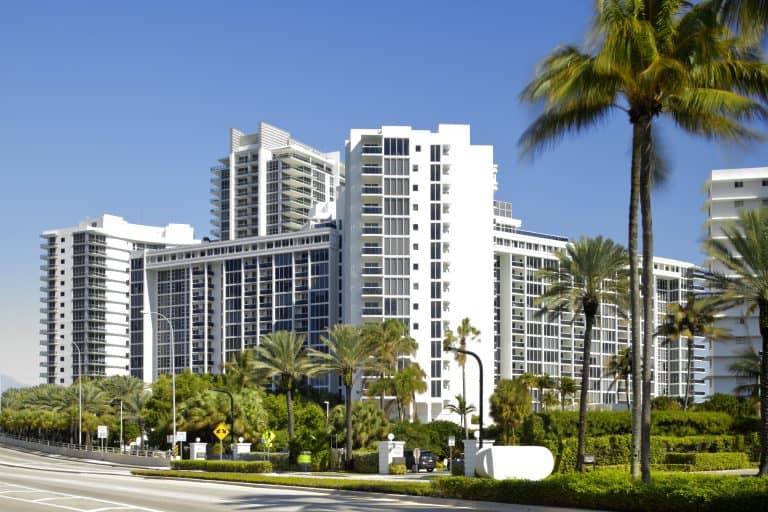 Suite rooms offer butler service and full or partial kitchens. This option is perfect for couples seeking a respite away from the rest of the world. Simply pack your own drinks and meals and spend time together away from home.
Guests can enjoy one of two pools that offer private cabanas for a full day outdoors. As the sun sets, enjoy one of the offerings from the property's wine cellar while you wait for your gourmet meal at the on-site restaurant. The St. Regis Bal Harbour Resort is definitely one of the best romantic getaway spots in Florida.
Packing Tip: Make travel and packing easier by using packing cubes! Packing cubes have always been a lifesaver for me. They help me keep the items in suitcase organized and are definitely a travel must have. These even have helpful labeling on them!

Acqualina Resort & Residences on the Beach
Located just a few miles from Bal Barbour, on Sunny Isles Beach, the Acqualina Resort is a top romantic getaway destination in Southern Florida. Immerse yourself in the magnificent oceanside property with its outdoor pools, beach club, and 3 on-site restaurants. An expansive spa provides amenities like a steam room, sauna, as well as access to quality treatments and services.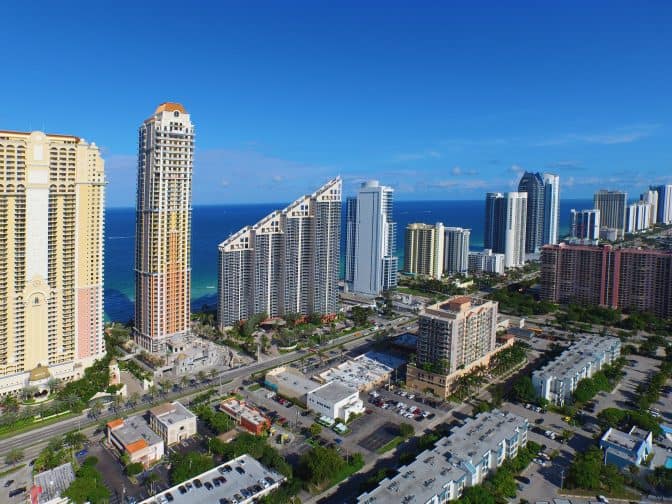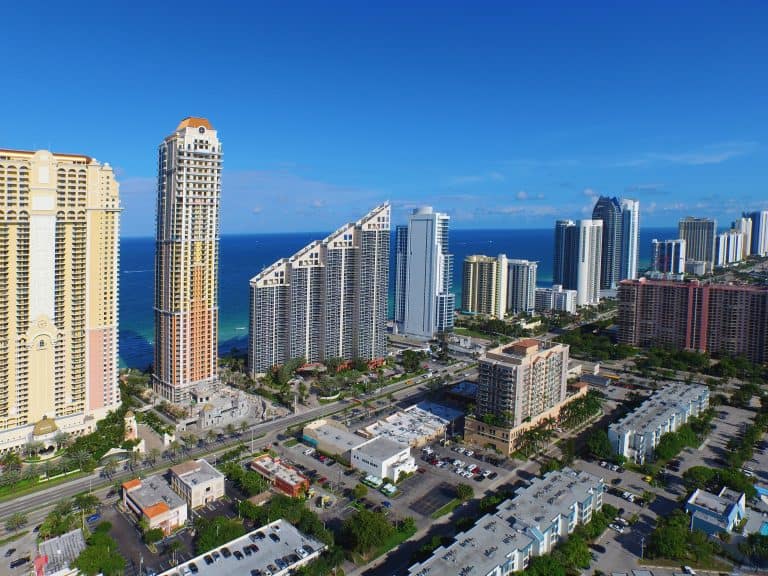 Couples will enjoy the stunning bedrooms with their private terrace, minibar, and whirlpool tubs. Additionally, guests are close enough to enjoy nature at Oleta River State Park or take a jaunt on one of the many boat tours nearby.
Quick Tip: If you decide to take a boat tour, a Turkish towel is a must have on your packing list. They dry fast, are thin and don't take up much room, so you can easily pack them in a backpack! These are perfect and come in a few pretty colors.
If you are a Japanese food lover, you will be thrilled by the addition of their restaurant, Ke-uH. The menu features a diverse range of eclectic tapas for sharing from sushi to pork buns. The dining room is classy and modern providing a stunning view of the Atlantic Ocean.
Luxury Florida Getaway at The Four Seasons Hotel & The Surf Club, Surfside Florida
Couples who enjoy the Miami lifestyle will appreciate the upscale Four Seasons Hotel & The Surf Club just minutes from Miami International. This luxurious hotel is a beautiful romantic getaway in Florida for discriminating couples who enjoy a taste of the good life in one of Florida's most vibrant cities.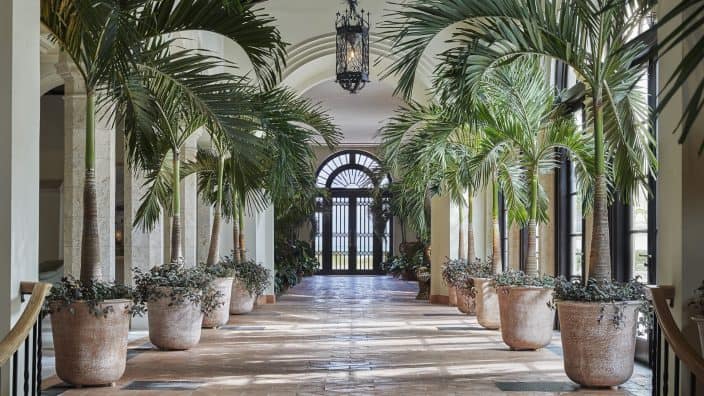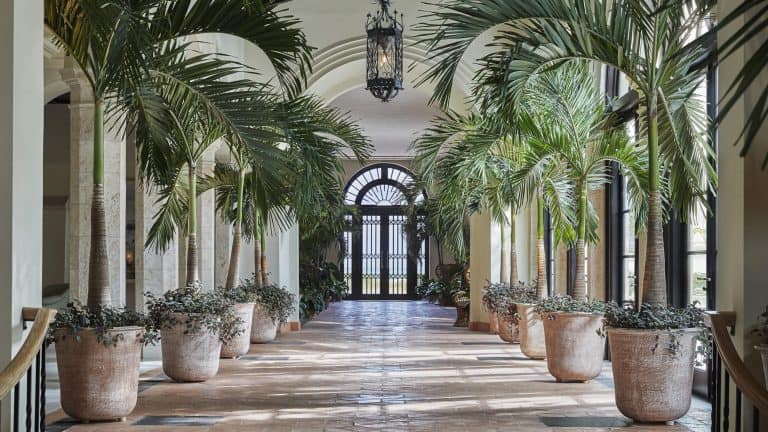 The resort features open floor plan rooms, marble countertop bathrooms, and luxurious amenities. The opulence you'd expect from a Four Seasons property is readily apparent. This Surfside, Florida resort rooms offer sweeping views of the ocean, balconies, and one or two-bedroom suites with kitchenettes, as well as, sitting areas. With several restaurants to choose from, sparkling pools, and beach access, this is the ultimate in romantic getaway destination accommodations.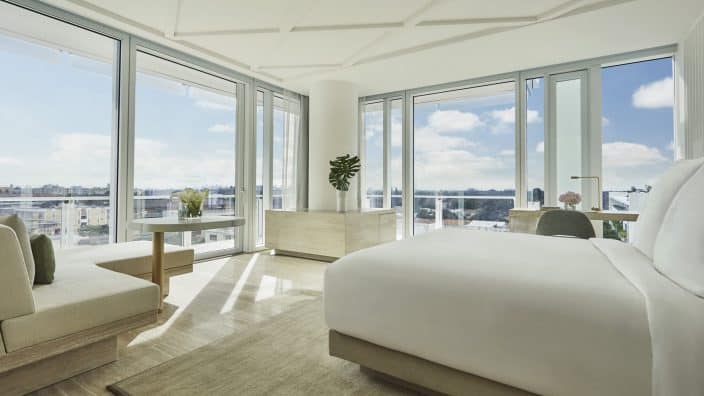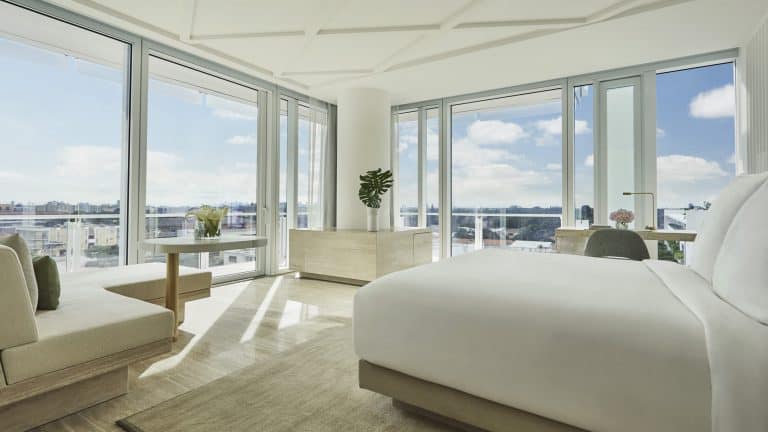 This post may contain affiliate links which won't change your price but will share some commission. As an Amazon Associate I earn from qualifying purchases.
Visit Eau Palm Beach for a Relaxing Couples Getaway
This next romantic getaway spot is a luxury resort in the heart of everything. Eau Palm Beach resort boasts state-of-the-art rooms, valet parking, afternoon tea, and 24-hour room service. You won't have to leave the comfort of your stunning room or suite unless you want to.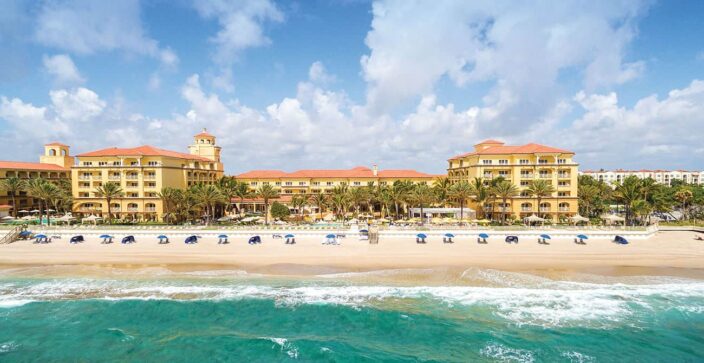 Rooms are equipped for all of your technological needs and the resort offers free wi-fi to keep you connected. Should you wish to venture out and explore the Delray Beach or the nearby South Florida Science Center and Aquarium, they are each just a few miles away. Retreat back to your room at the end of the day to take advantage of the luxurious spa or work out in the gym. Guests can also enjoy a top-level romantic getaway meal at one of three on-site restaurants at Eau Palm Beach, an ideal couples getaway.
Historic Romantic Getaway at Florida's Herlong Mansion Bed & Breakfast Inn
Travel back in time to the Herlong Mansion Bed & Breakfast, a stunning 19th-century, 12-room home, perfect for a cozy romantic experience. Choose a room with a private patio or whirlpool tub to take your romantic getaway to the next level. Spend the afternoons lounging in the gardens with a book or enjoy a picnic on the terrace.
Herlong Mansion Inn is the perfect setting and should be a top contender for a romantic getaway in Florida. Whether you spend time enjoying a glass of wine on the porch swings or take a quick jaunt to explore restaurants in Gainesville, you're sure to appreciate this historic destination.
Nearby, the Paines Prairie Reserve State Park is the perfect after-breakfast spot to spend a romantic day together. Here you'll discover over 250 species of birds, as well as wild bison and horses. Explore one of the parks' 8 hiking trails. You'll be able to see fascinating wildlife in their natural habitat. Additionally, you could go for a romantic canoe ride on Lake Wauberg for some precious one-on-one time.
---
These resorts will redefine a luxury experience for you and your loved one. Plus, they all have taken extra precautions to ensure your safety when staying at their lovely locations. These include heightened cleaning and sanitization practices as well as mask usage and social distancing. Keep in mind that each hotel may have specific health and safety guidelines for guests to follow during this time.
Head out for some pampering in one of these top romantic getaway destinations in the Sunshine State. If you're looking for some other great Florida getaways take a peek at Florida Weekend Getaways For Two!
CHECK OUT WHAT'S NEW ON BETSI'S WORLD
Which one of these Florida resorts would you like to visit? Let us know in the comments below!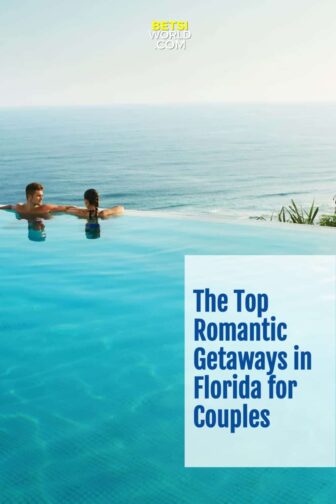 You May Also Enjoy These Getaways