Virginia wineries are the perfect place for a romantic getaway, especially with Valentine's Day coming up! The winter season is the perfect time to relax at a beautiful vineyard and enjoy a nice glass of wine. And with more than 250 wineries across the state, you can have your pick of amazing vineyards throughout Virginia.
With so many wineries to choose from, it can be hard to know which ones are worth the trip. Here are four amazing Virginia wineries you need to check out this February.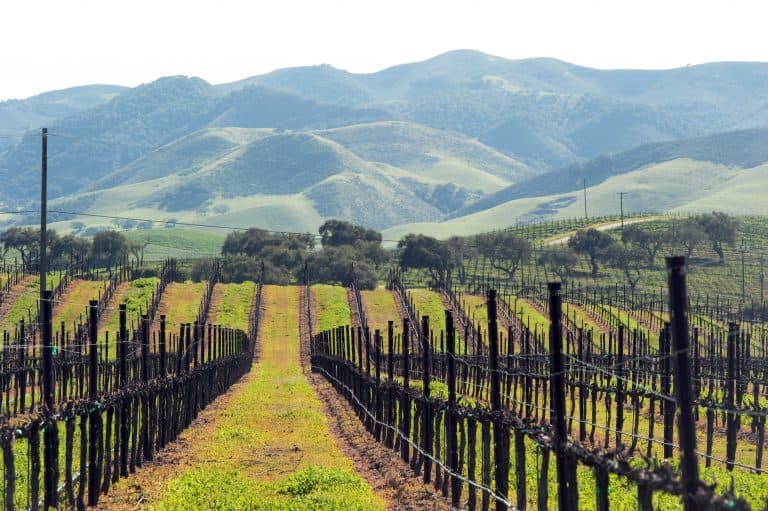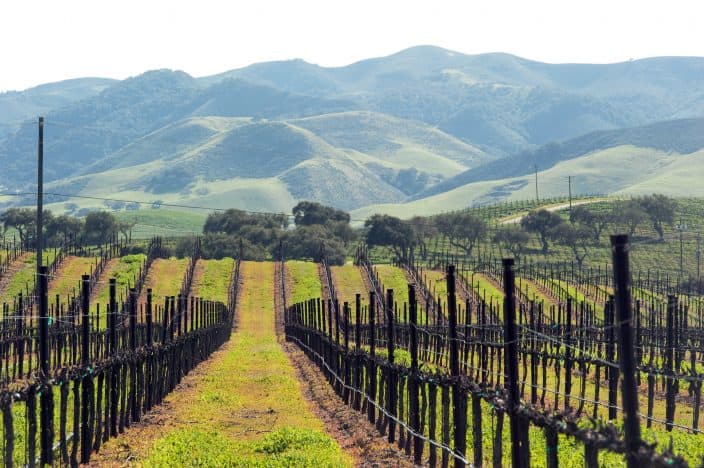 Visiting Wineries in the Off-Season
Visiting wineries in winter may seem odd, but it has a ton of perks. I personally love enjoying a glass of wine by the fire joined by amazing views!
First, visiting wineries in winter means you can avoid the crowds. This is exceptionally important during this time of the pandemic. Having a less crowded winery is also great because it provides more privacy for a romantic experience for you and your sweetheart. You can take your time and enjoy peaceful moments exploring the grounds or cozying up inside.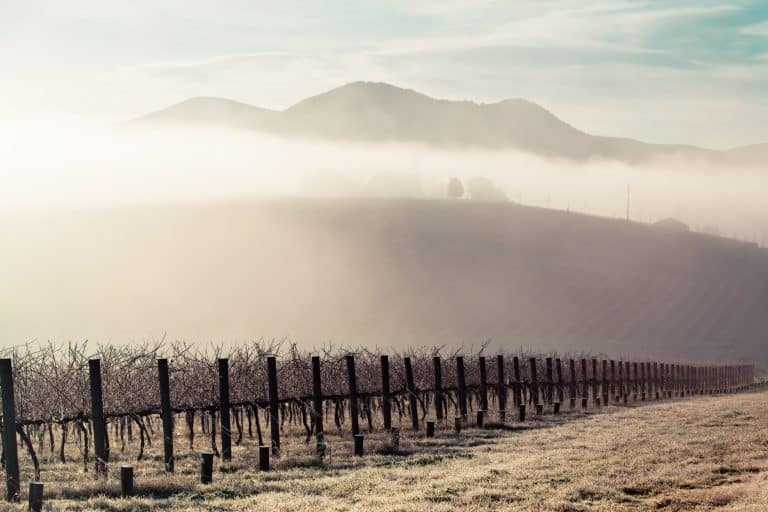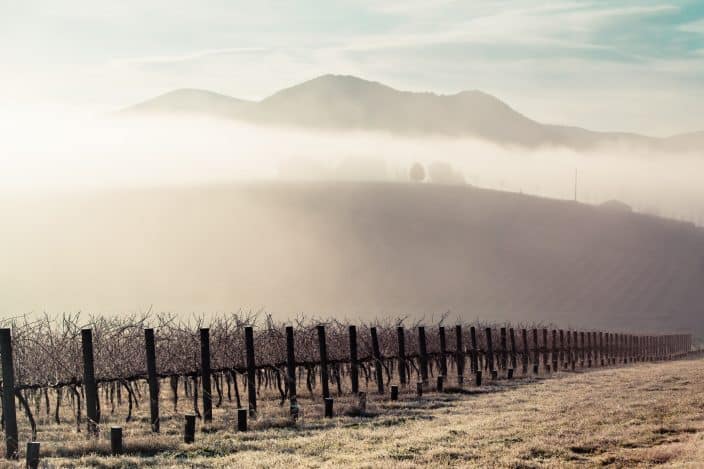 Second, exploring a winery can be a great fresh air experience. We've all been in the house for a while, especially if you live somewhere where it's cold during the winter months. There's nothing more beautiful than a snowy vineyard with bright blue skies and crisp air on your face!
Third, if you're a red wine lover, winter is the perfect time to visit Virginia wineries. The winter cold is the perfect excuse to warm up with a great glass of a full-bodied Cabernet Sauvignon or a lighter Pinot Noir. 
Fourth, visiting vineyards in winter allows you to sample seasonal wines and replenish your collection after the holidays! Stock up on great vintages and taste new wines you might like to add to your collection. 
The Best Wineries in Virginia Wineries
These are some of the most highly rated wineries around Virginia state. Each has something special about them and many offer great Valentine's Day specials for you and loved one to enjoy!
Barrel Oak Winery
Located in Delaplane, Virginia, Barrel Oak Winery offers both fantastic wine and a tap room full of beer. You can try unique seasonal beers alongside your wine all while gazing out over the rolling hills.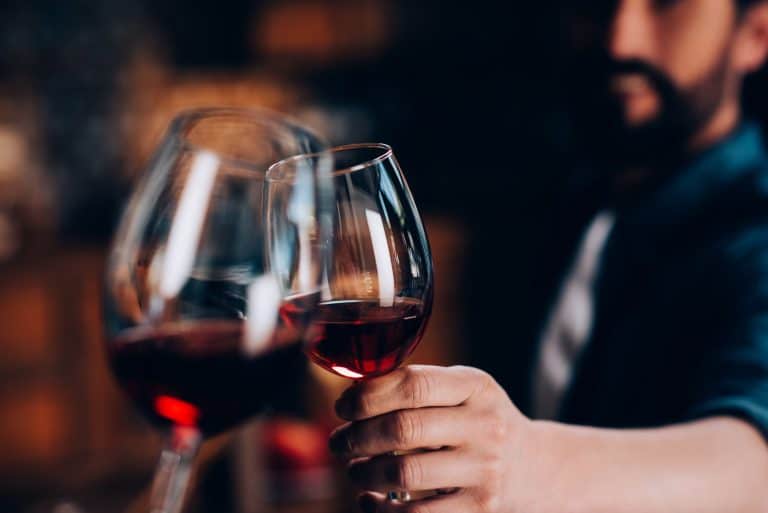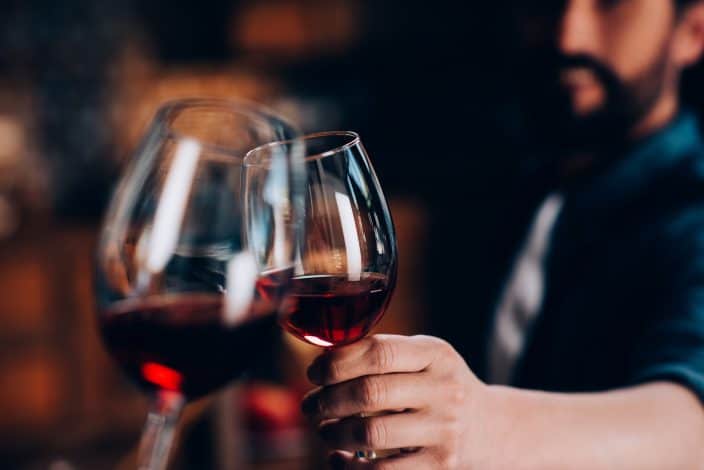 The most unique feature of this Virginia winery is the availability of their "Barrel Oak Bubbles". These are private dome-esk bubbles that can be reserved for private parties of up to 7 guests. Each dome is sanitized and distanced from others, receives private service, as well as mood lighting. Talk about social distancing in style!
Barrel Oak Winery also offers hillside picnic table seating where your furry friends and kids are welcome! If you choose to drink wine in the open air, there are plenty of firepits to keep you warm during the winter chill. The outdoor seating is also the perfect place to have a glass of wine and view the incredible sunset.
Valentine's Day Special
Enjoy Barrel Oak Winery's 'Hearts So Sweet Valentine's Day' wine tasting special on Friday Feb. 12th, Saturday Feb. 13th, and Sunday Feb 14th from 11:00 am to 4:15 p.m. Served alongside a rose and Barrel Oak Winery wine filled chocolates, the tasting includes a sparkling white, sparkling red, as well as a rare Madeira-style wine. A visit to this special winery is sure to make your romantic getaway unforgettable.
Stone Tower Winery
Stone Tower Winery is located in Leesburg, Virginia on a 300 acre mountain top estate. Of course, this means that you'll enjoy incredible views during your visit to this Virginia Winery.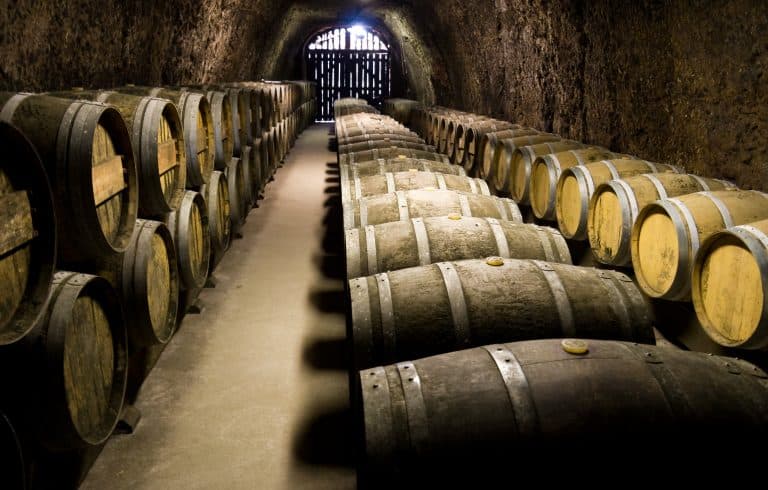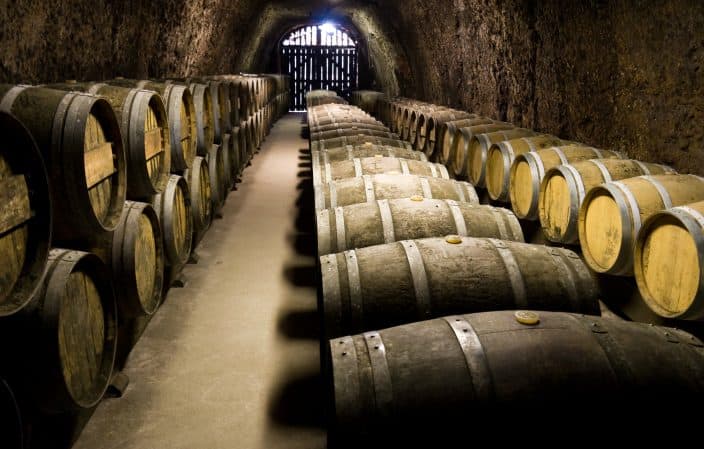 Stone Tower Winery is a family owned business who are passionate about the nuances of the land and Virginia soil that makes their wines great. Their mountain vineyard site has proven to be resilient to the changing Virginia weather.
While there, I recommend trying their vineyard hike. This hike is self-guided and lasts about 45 minutes. Wear a good pair of walking shoes because you will encounter steep slopes and uneven terrain! This is a great way to get some fresh air, enjoy some wine and take in gorgeous views of the land.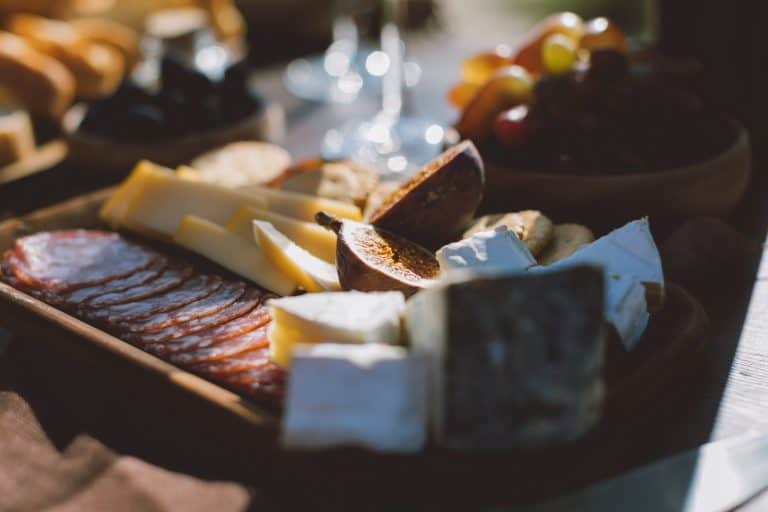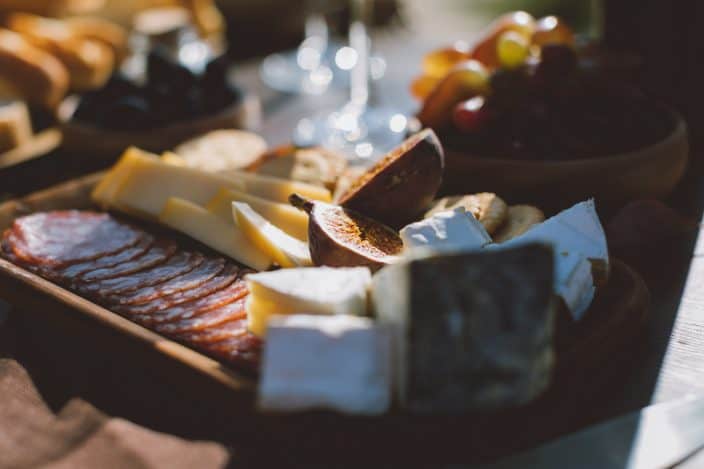 This Virginia winery also has self guided wine tastings, an estate experience, and a cellar tour available. The estate experience is the perfect date idea for you and your sweetheart. It includes a tour of the winery , as well as a tasting of premium wines alongside a charcuterie board!
Williamsburg Winery
At the Williamsburg Winery you can enjoy wine and spectacular lodging. This Virginia winery offers a romantic stay at their hotel, Wedmore Place. The boutique rooms are uniquely designed and each comes equipped with a wood burning fireplace, ideal for the winter months.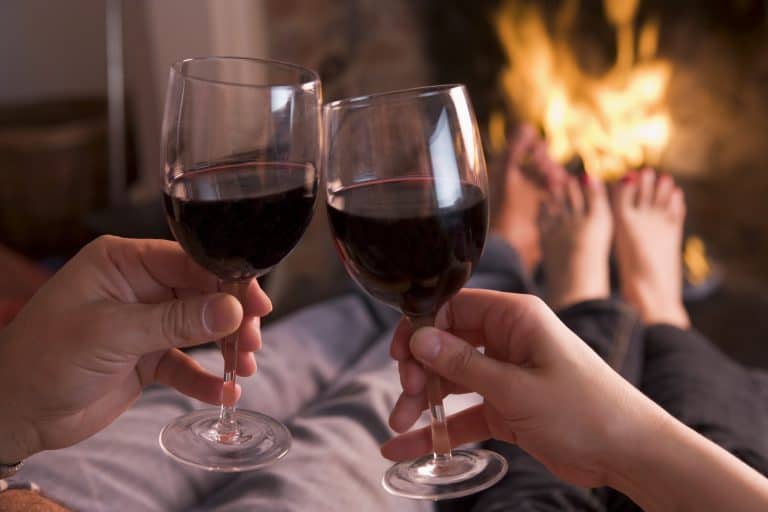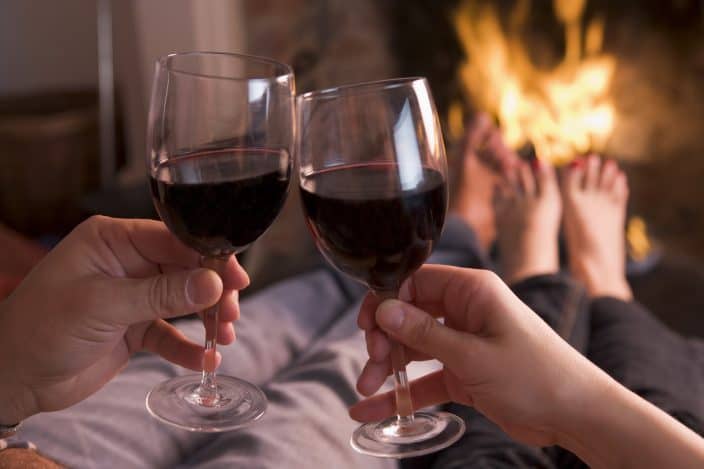 While at the Williamsburg Winery, indulge in farm-to-farm dining experience. Their on-site restaurants prepare meals with ingredients from their garden and local farms to present the best of what Virginia has to offer.
The romantic winery currently allows only their Extensive Tour and Reserve Wine Tasting. In this tour you can taste reserve wine, accompanied by a delicious cheese board. Additionally, reservations must be made to attend this tour. Its the perfect exclusive wine experience to gift to your loved one!
Valentines Day Special
At Wedmore Place, you can celebrate Valentines Day with a romantic getaway for two. The package includes a two night stay, bottle of Sparkling Crémant and chocolates, a horse drawn carriage ride around the farm with warm spice wine, a continental breakfast, as well as a Valentines Day dinner. This package sounds like a truly magical couple days!
 This post may contain affiliate links which won't change your price but will share some commission. As an Amazon Associate I earn from qualifying purchases.
King Family Vineyards
Nestled in the foothills of the Blue Ridge Mountains, King Family Vineyard, is just 15 minutes from Charlottesville, Virginia. This vineyard offers incredible views of the mountains and premium wines that stay true to their American roots. Their vineyards span over 30 acres where they grow many varieties of grapes to be used in the making of: Chardonnay, Petit Verdot, Cabernet Franc, Viognier, Petit Manseng, and Merlot.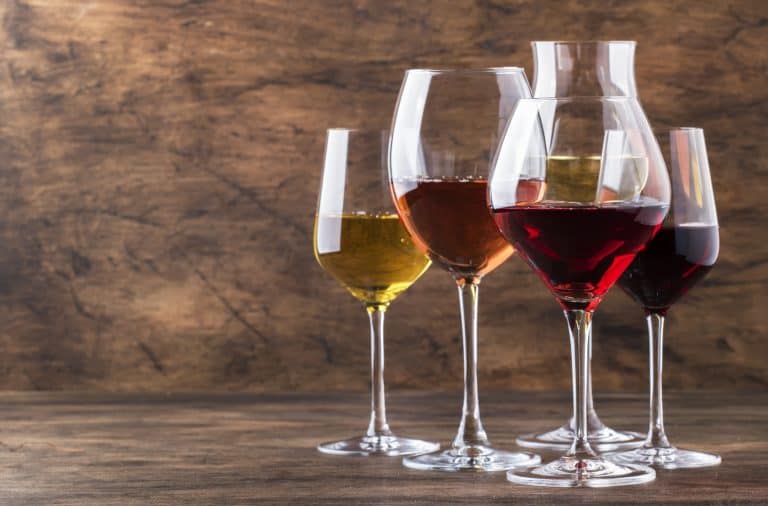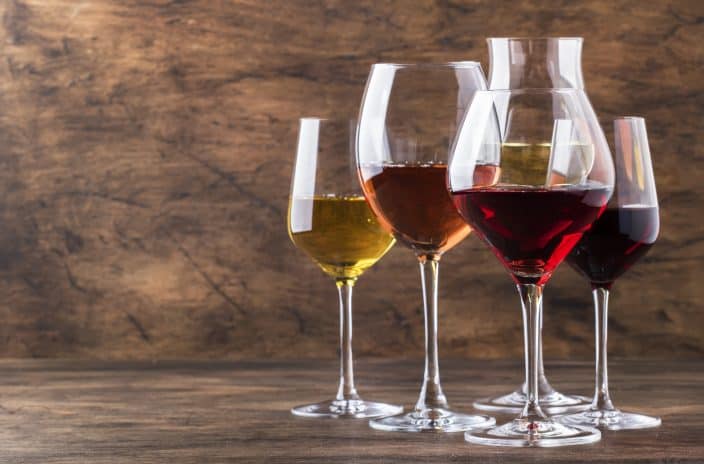 Wine tastings do not require a reservation and guests may enjoy wine flights, tastings by the glass or bottle. Guests have a choice of indoor seating, patio or lawn seating, all which provide ample space for social distancing. King Family Vineyard asks that everyone wear a mask when not in their designated seating area.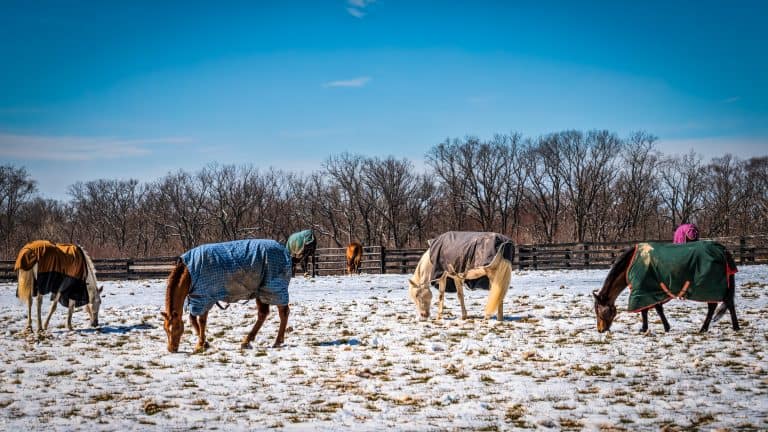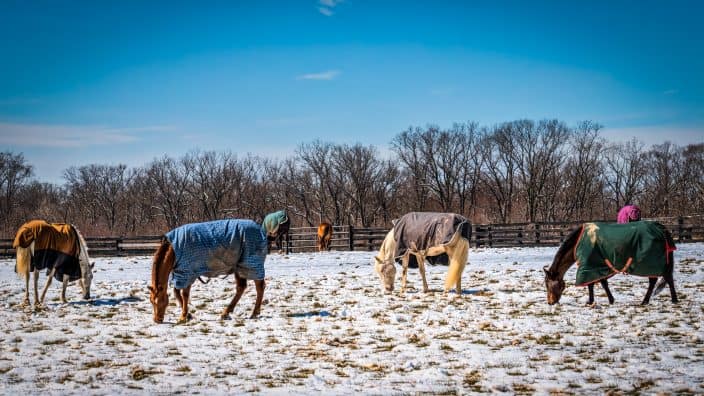 When visiting in winter, little beats curling up inside by the fire and overlooking the vast and beautiful grounds of the vineyard. Grab your glass of wine and take a walk around the grounds to visit the family horses. In the warmer months, guests can gather on the lawn to watch Polo matches, held every Sunday. If you're interested in a guided tour, they are held on Saturdays at 11:00, 1:00 and 3:00 o'clock. It's the perfect outing for a romantic day away for Valentines.
---
Whichever winery in Virginia you choose to go to, you're sure to receive a unique experience. Visiting a vineyard is a safe and fun way to spend a romantic weekend getaway, especially during the winter season. Of course, these wineries are beautiful year round, just don't discount them because of snow and chilly weather!
Check out 5 Georgia Wineries for Romantic Getaways in the South for more southern wineries.
CHECK OUT WHAT'S NEW ON BETSI'S WORLD
Have you ever visited a winery in winter? Where did you go? Let us know in the comments below!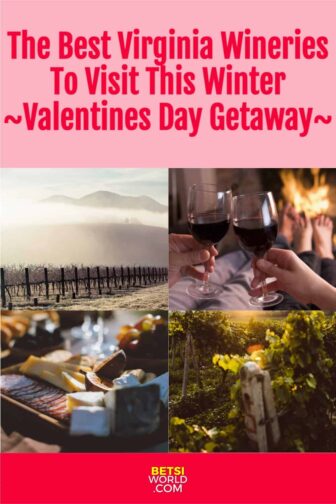 You May Also Enjoy These Getaways