Malaysia Travel Tips
Is Malaysia on your bucket list for a romantic trip? For a romantic anniversary trip perhaps? It is a once in a lifetime trip, and perfect for celebrating a relationship milestone like an anniversary.
Malaysia is a country with various ethnicities. The food is rich and there are lots of things to see. Looking around the country, you can catch glimpses of its past in places like Kellie's Castle. Kellie's Castle is located in Batu Gajah, Kinta District, Perak, Malaysia. Built by William Kellie-Smith, a Scottish planter, the castle is unfinished. Rumors swirl around who Kellie-Smith built the castle for – as a gift to his wife or a home for his son. Malaysia is a diverse country, encompassing breathtaking landscapes and crowded cities that seem to be bursting at the seams. With so much to see and experience in Malaysia, a good guide book is essential.
What to Pack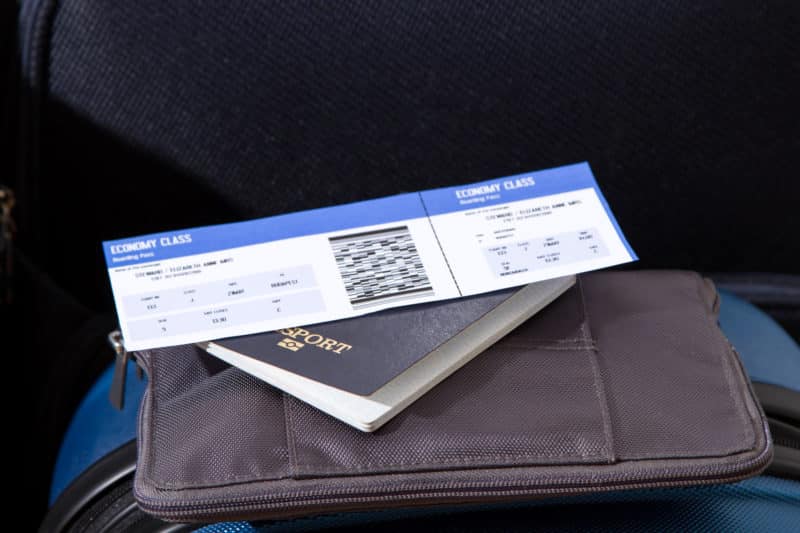 When planning your romantic Malaysia trip, factor in the climate. Malaysia has a tropical climate, making it hot and humid all year round. Pack lightweight natural fiber clothing like linen and cotton. Choosing light colors is a good idea too; you want to avoid black. For women, loose caftan type dresses are ideal for the climate.
Pack a couple of pair of baggy cotton or linen pants, some natural fiber tank tops and short sleeve T shirts along with a light flowy skirt. Be sure to pack a wide-brimmed hat and sunscreen to protect your face. The bonus to packing natural fiber clothing like linen or cotton means you can hand wash them in the sink and hang out to dry – always a plus when traveling. Remember to pack a scarf that can double as a sarong – many places throughout Malaysia are very conservative and frown upon showing a lot of skin. And you can use the same scarf as a sarong to cover up your bathing suit at the beach.
When planning your Malaysia trip, don't forget about travel insurance! I can honestly say that travel insurance is the one thing I don't travel without – it has saved me on countless trips when dealing with illness, travel delays, and lost luggage.
Transportation
Plan your Malaysia travel carefully. You won't need a car to get around – there is plenty of public transportation options. Trains and buses make it easy to travel around Malaysia. Many major metropolitan cities like Kuala Lumpur offer inexpensive public transportation. You will find that taxis are an easy way to travel around the cities, but they are unmetered so be sure to agree on a before you depart for your destination. m
Best Places to Visit When Planning Your Romantic Travel to Malaysia
Kuala Lumpur
Most of us think Kuala Lumpur when we hear Malaysia. It's the capital city of Malaysia and it is vibrant and buzzing with energy. Kuala Lumpur is known for great shopping, so build some time in to browse the shops and pick up some local crafts. A two or three day in Kuala Lumpur will give you a good overview of all this bustling city has to offer and is an ideal way to kick off your romantic trip to Malaysia. Kuala Lumpur has lots of options for accommodations. You can stay in a luxury hotel, or for a truly local taste, there are apartments in Kuala Lumpur for rent. Staying in a rental apartment gives you an opportunity to experience the community as a local, and to soak up the unique neighborhood vibe.
What To Do
Begin your romantic trip to Malaysia with a visit to Kuala Lumpur with a half-day City Tour that will hit the highlights including temples and the Royal Palace.
Walk the Skybridge that links the Petronas Twin Towers and look down on Kuala Lumpur from high above the city streets with admission to the towers' Observation Deck. Booking the Petronas Twin Towers in advance means you'll skip the long lines for purchasing tickets, saving time and hassle. Just choose the time you want to visit, present your e-voucher upon arrival, then glide to the Observation Deck in a high-speed elevator.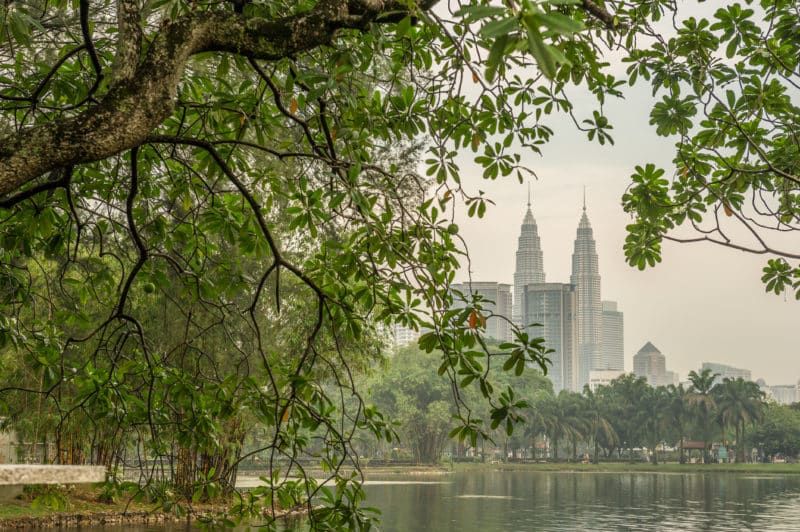 A visit to the Batu Caves. The Batu Caves is a limestone hill that has a series of three major caves and several smaller caves. The 100-year old temples has idols and statues built inside the main caves. The limestone formations inside the caves are estimated to be over 400 years old.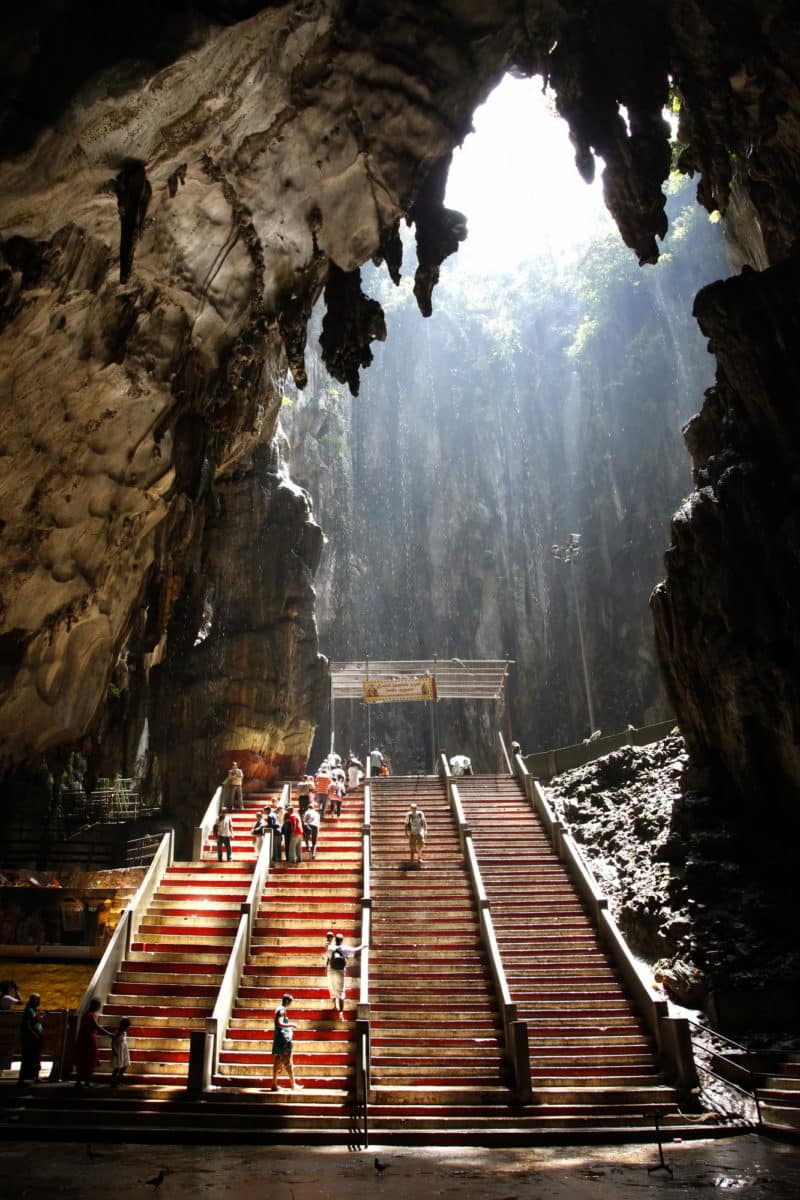 Who doesn't love a food tour? There are three main culinary traditions in Kuala Lumpur – Indian, Chinese, and Malay. This night food tour guides you around the city center as you sample dim sum, satay, Indian pancakes and more. You'll tour the Bukit Bintang area and immerse yourself in Malaysian culture.
Rawa Island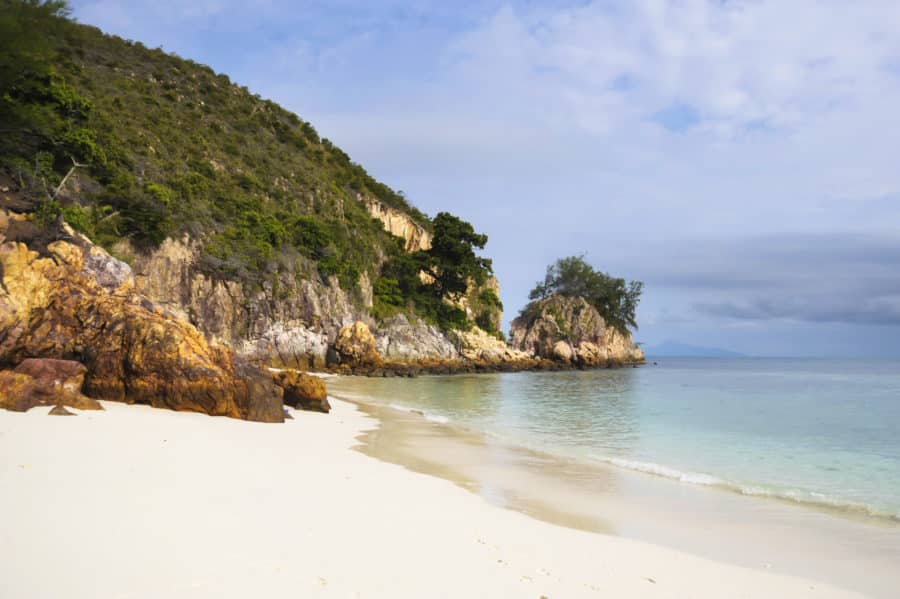 If you are looking to enjoy the good weather, then Rawa is perfect for a romantic trip to Malaysia. Rawa Island is a stunning coral island in Johor and is known for white doves, and how the island got its name. Snorkeling is one of the main things that people will do there. The snorkeling and diving around Rawa Island are spectacular.
Penang
With its incredible mix of food and history, Penang is a must-see for your romantic travel in Malaysia! The capital of Georgetown is filled with rich history, and you definitely want to plan a few nights here.
To hone in on what you really must see in Penang, we suggest a locals guide to Penang.

 This post may contain affiliate links which won't change your price but will share some commission. As an Amazon Associate I earn from qualifying purchases.
What To Do
The 3-Hour on a Plate Dinner Tour
You'll discover the highlights of Penang's historic city center, Georgetown with a food-oriented walking tour. You'll find the best vendors serve up tasty dishes influenced by culinary traditions encompassing Malaysia, India, and China. You'll explore restaurants around Armenian Street, Chulia Street and Little India as you immerse yourself in this UNESCO world heritage site. Penang's multicultural history will come alive as you taste culinary creations along the way.
Cheong Fatt Tze or the Blue Mansion tour is not to be missed!
The mansion itself is very traditional in design for 19th-century Malaysia. You will wander the sumptuous courtyards and rooms that belonged to Cheon Fatt Tze, who earned the nicknames "Rockefeller of the East", "J.P. Morgan of China" and the "Last Mandarin and First Capitalist of China." The Blue Mansion is now a hotel.
Langkawi
Langkawi is made up of over 100 islands. The main island has a spectacular shoreline and lots of green hills. The diving and snorkeling in Langkawai, just like on Rawa Island, is incredible, and is a once in a lifetime experience that will leave you breathless.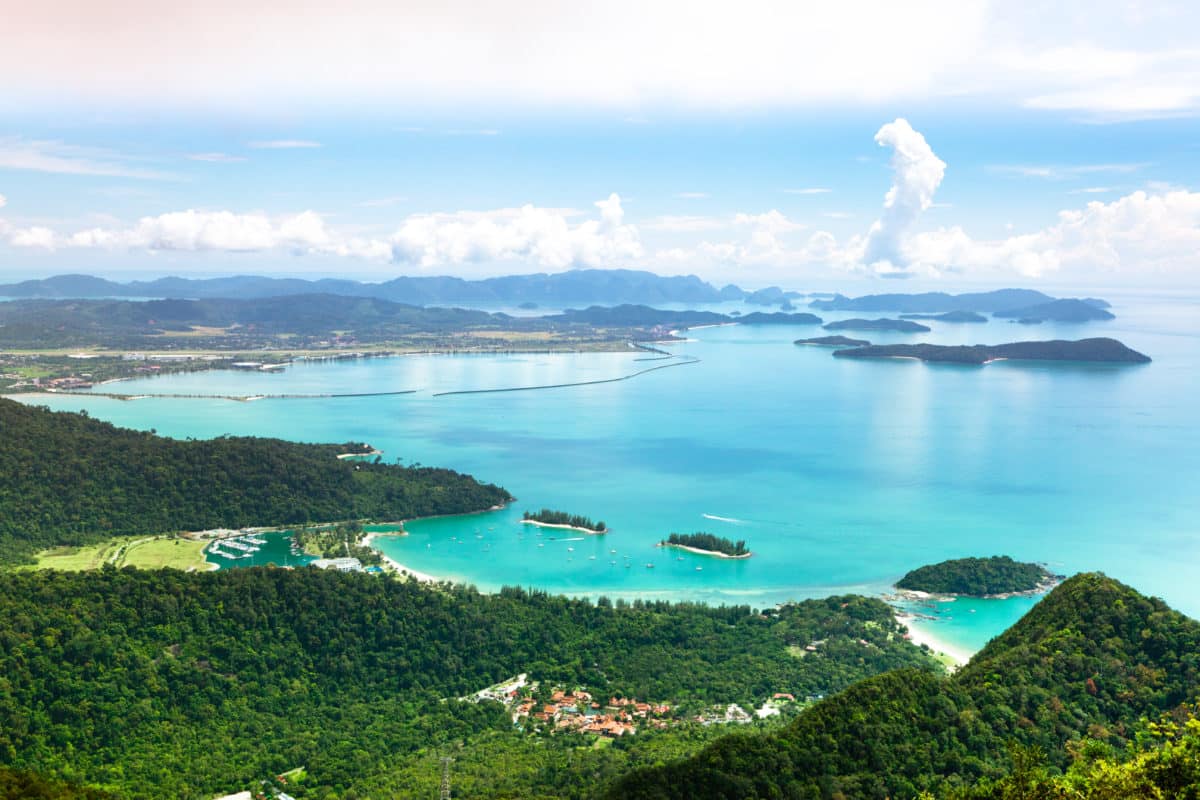 Public transportation in Langkawi is non-existent, so taxis are the way to go to get around.
What To Do
Outdoor adventure is what you'll find on Langkawi. Langkawi makes a wonderful addition to your romantic travel through Malaysia if you love adventure!
Zipline Eco-Adventure – Head out to the Matchinchang Cambrian GeoPark for some ziplining adventure! You'll navigate 12 ziplines and 3 suspended sky bridges. Incredible waterfalls will fly past as you soar through the tree canopy.
Mangrove Safari Boat Tour – The mangrove forests on Langkawi are teeming with an amazing variety of wildlife! Explore the mangrove forests on a small boat as your learn about the biodiversity of the area. Be on the lookout for otters, dolphins, and eagles.
Langkawi Archipelago Jet Ski Tour Including Dayang Bunting Island – This adrenaline-filled, non-stop jet ski tour takes care of your "need for speed!" In no time you'll be zooming across the gorgeous waters of the Andaman Sea heading to Tepor Island. Next stop is Dayang Bunting Island, an uninhabited island. You'll swim in a freshwater lake and then hop back on your jet ski for heading for the Fjords, a cluster of small, rocky islands. The Fjords are where you'll have a chance to view one of nature's most magnificent birds – the eagle. Before your return, you'll have a chance to stop at a hidden, unmapped island for swimming and snorkeling.
Malaysia has so much to offer, making it a fabulous destination for a romantic getaway.
CHECK OUT WHAT'S NEW ON BETSI'S WORLD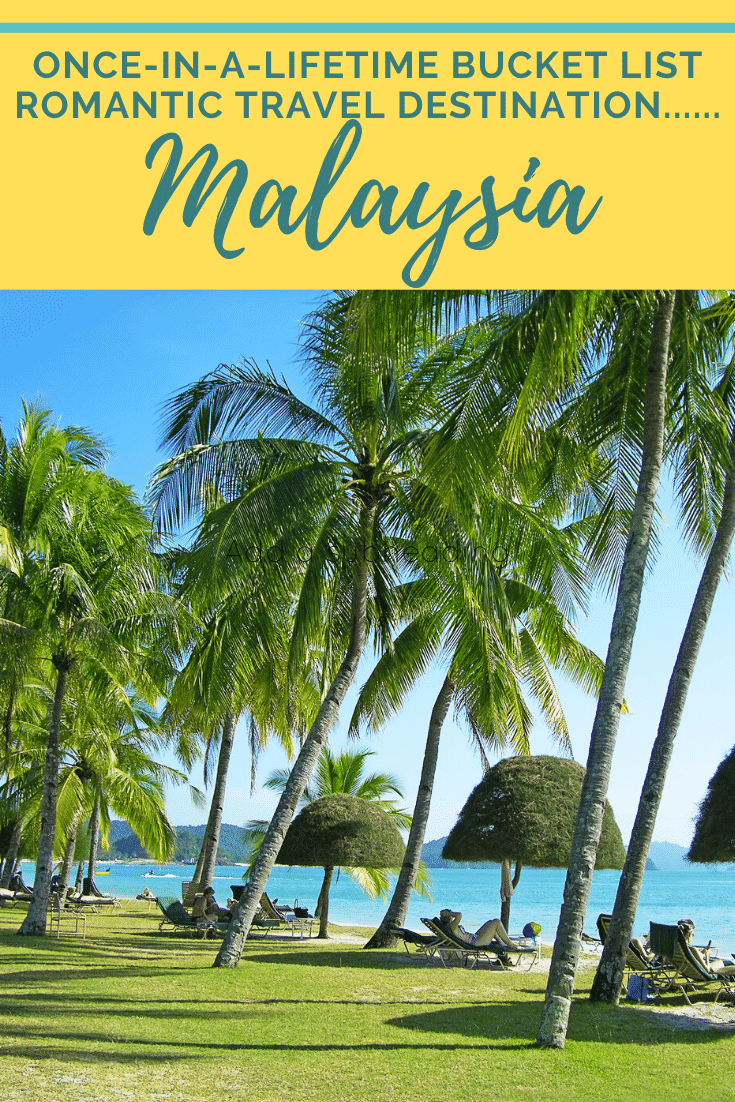 Looking for more romantic travel?
Here are some more posts about romantic getaways and travel ideas! These are more ideas like romantic travel to Malaysia to help kickstart your travel plans for the future.
Romantic Getaway? 5 Money-Saving Tips
25 Tips for Stress-Free Travel
Romantic Adventure Getaway Ideas for Couples Who Love to Travel
Bahamas Romantic Getaway for Two
Mid-life Adventure Getaway for Two
Other Getaways You May Enjoy