South Carolina Romantic Getaways in the Fall
Fall is an ideal time to visit South Carolina. The heat of the summer is gone, but the days are still pleasant to spend time on the beach, and the evenings have just a bit of chill to them. There are no crowds to fight, so you can linger over a nice dinner or cocktail. And what better excuse to getaway than a South Carolina romantic getaway? There is so much to do, so many places to explore! We're sharing our top three destinations for a South Carolina romantic getaway. A South Carolina romantic getaway in the Fall is an ideal time to reconnect, explore, and make memories to last a lifetime!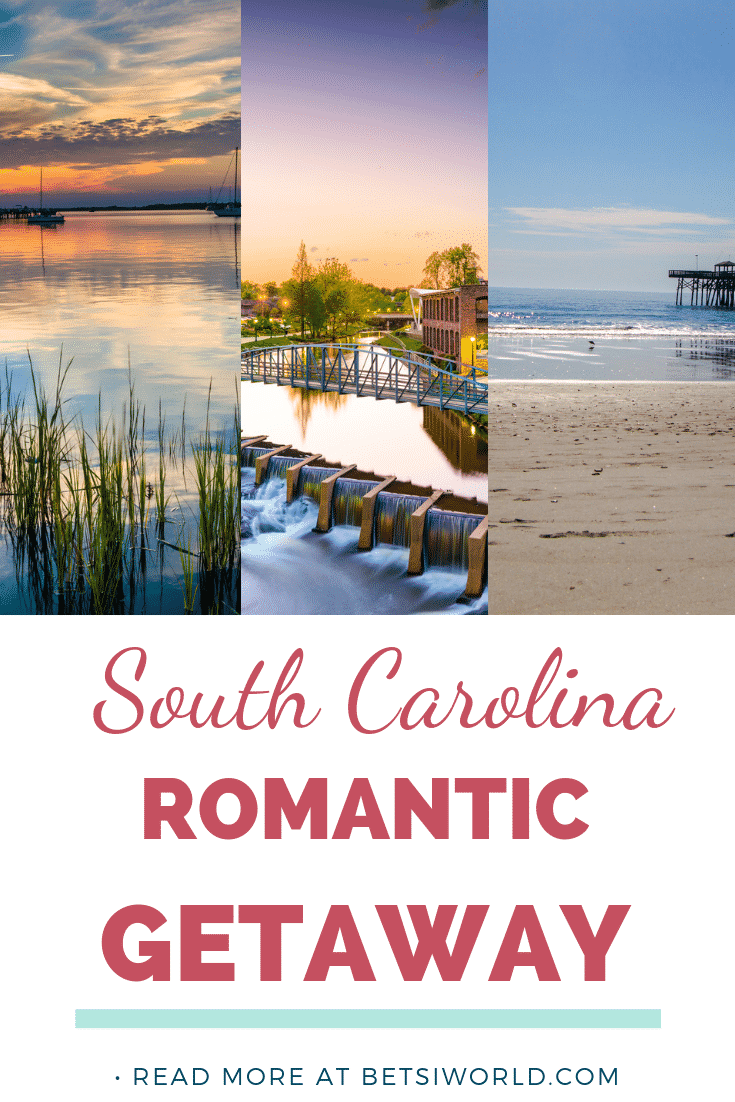 This post may contain affiliate links which won't change your price but will share some commission.
Jim and I have have been married for 31 years, and have endured lots of things that have stressed our marriage. But we have discovered the secret to relieving the everyday stresses that can erode a marriage, and pull a couple apart. That secret is planning at least two getaways a year. Our favorite destinations for romance? Southern romantic getaways are our favorite! When it comes to romance, the South has a lot of choices – beaches, mountains, remote, city….you name it, you can find it in the South!
Traveling together has enhanced our marriage. We are happier and more relaxed when we are discovering new places together. Romantic getaways allow us the time and space to talk about difficult decisions we are facing and to reconnect again, after the stresses of everyday living. Casey Imafidon, of Greenlabz media, suggests that "…as a traveling couple you live the romance out of spontaneity and a state of mind that you could be led anywhere and something could sparkle another moment of beauty. It is never about the money but the experience that traveling together could bring. This is why 86% of respondents in a survey of traveling couples said that their relationship still had romance alive in it, compared to 73% of respondents who never traveled together."
With an abundance of charming small towns and plenty of sandy coastline, it's no wonder that couples flock to South Carolina for a romantic getaway in the South. Southern hospitality will leave you feeling like you never want to leave. Whether you seek luxurious spas or private beaches, one of these towns will be the perfect place for a  South Carolina romantic weekend getaway.
Romantic South Carolina Weekend Getaway: Myrtle Beach
Myrtle Beach is a perfect combination of beautiful beaches and fun activities. You and your sweetie will love spending time on the Atlantic Ocean as you take advantage of water activities such as sightseeing tours and parasailing.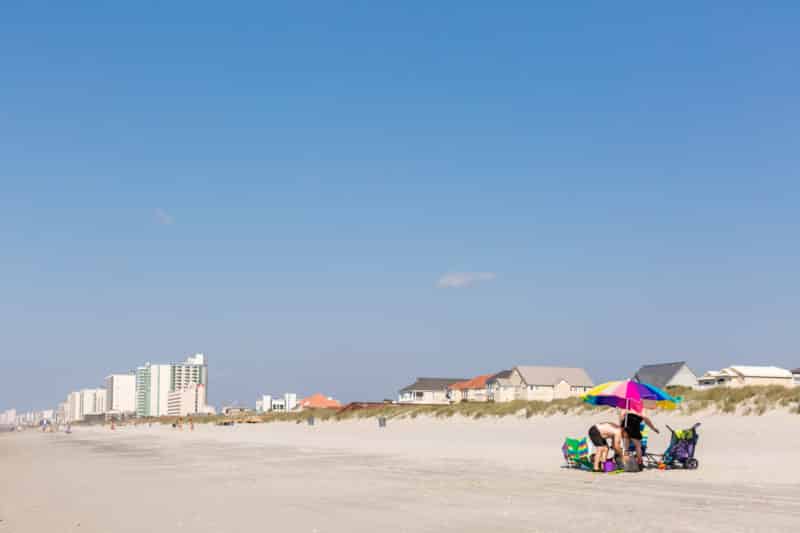 Where to Stay
There are many places to stay in Myrtle Beach! The hotels lining the beach may seem crowded and better suited for families, but there are a few stunningly romantic hotels that you'll want to check out. The Marina Inn at Grand Dunes is a luxury hotel located a few miles from the beach and it overlooks a marina and a golf course. It takes you away from the hustle and bustle of the tourist areas and gives you a little privacy, while still keeping you just a few miles from all the action. The Island Vista, located right on the beach, offers many amenities that will make you feel like you are on a private island. Romantic dining options, a private beach, and a spa are just a few reasons that couples love the Island Vista. Myrtle Beach has wonderful seafood so make sure that you indulge a little during your romantic getaway. 
Where to Play
Check out the Art Museum of Myrtle Beach located on the south end of Ocean Boulevard. This is Myrtle Beach's only art museum, and they have works by local, regional, national and international artists on display. The museum features a wide range of mediums, including painting, sculpture, fashion, quilts and more. The building that houses the art museum is a beach house that dates back to 1924, and is just a short distance from the ocean.
Walk the beach and spend some time just relaxing! But don't forget sunglasses, hat, and sunscreen!
Broadway at the Beach is the happening place in Myrtle Beach! Here you'll find dining, shopping, and some of Myrtle Beach's best attractions including a wax museum, helicopter adventures, Top Golf and a zipline.
Stop by and visit Duplin Winery. Make this an end of the day stop, and relax as sit back and sip on some cool, sweet wine as you watch the bottling process. Duplin offers wine tastings as well. A perfect way to cap off a day exploring Myrtle Beach!
No visit to Myrtle Beach would be complete without a taste of history! Georgetown's Hopsewee Plantation is waiting about an hour's drive south of Myrtle Beach. This plantation, built back in 1735 is the birthplace of Thomas Lynch, Jr., one of the signers of the Declaration of Independence. The home has been preserved, but not restored. Sitting on the banks of the Santee River, you can walk through oaks covered in layers of moss and just let your cares float down the river.
Romantic South Carolina Weekend Getaway: Hilton Head 
Hilton Head Island has won many awards for its beauty and hospitality and it's easy to see why. This beautiful town is located right on the coast. Bicycles are the preferred mode of transportation and sunset cruises are a must.

Where to Stay
Our top choice for where to stay on your romantic South Carolina getaway to Hilton Head Island is the Inn & Club at Harbour Town. The Inn & Club is the only Forbes Four Star hotel on the island, and they do luxury well! The low country hospitality rivals some of our favorite hotels. Imagine lounging pool side with a cool drink in your hand, as you place your order for a healthy lunch as you overlook a beautiful golf course. Guest service is always attentive and personal.
Another fabulous place to stay on the island is the Sonesta Resort where you can walk through tropical gardens on the way to their private beach, relax at the spa, or enjoy the zero entry swimming pool. You'll be surrounded by luxury and still a short bike ride away from all the excitement of Hilton Head. 
Whether you choose the Inn & Club at Harbour Town, or the Sonesta Resort, your romantic South Carolina getaway will have notes of luxury.
Where to Play
Play a round or two on some fabulous golf courses:
Take a long walk along the 12 miles of beach and catch a sunrise or sunset
Visit little know Fish Haul Creek Park. The beach here is not a swimming beach, and that's the draw. This 31-acre preserve offers a shaded trail leading to the shore, and is fantastic for shelling and clamming. Another bonus is Fish Haul Creek Park is dog-friendly!
Take a kayak trip through the many waterways of Hilton Head.
Romantic South Carolina Weekend Getaway: Charleston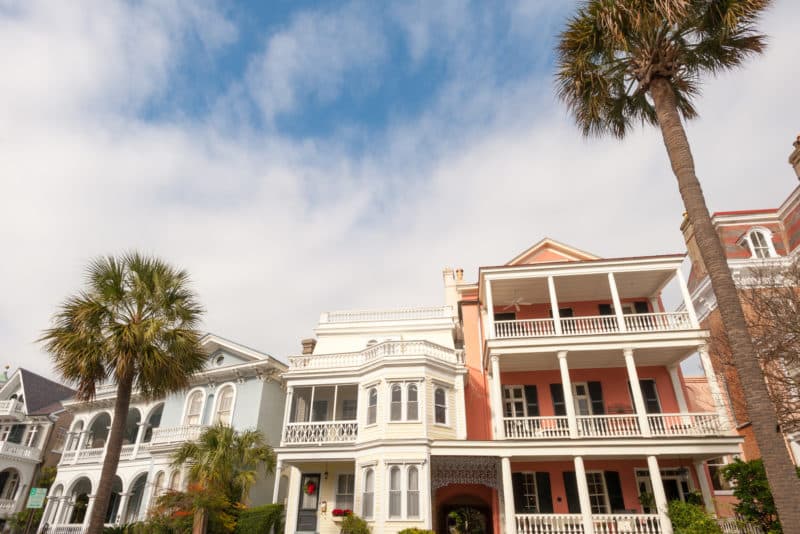 Charleston isn't located on the beach, but it is full of historic charm and style that is sure to give you plenty of opportunities to connect with your sweetie. Downtown boasts of tree-lined streets with cobblestone roads and colonial-style housing. It's a beautiful piece of history that everyone is sure to love.
Where to Stay
If you are looking for luxury and can afford the price, Wentworth Mansion is a spectacular place to stay. This mansion turned boutique hotel has taken every detail into account. The Wentworth Mansion is a tribute to the gilded age. Filled with Italian crystal chandeliers, Tiffany stained glass, and hand-carved marble fireplaces, the Wentworth Mansion transports you back to a time when luxury and indulgence were done on a spectacular scale. This 21-room boutique hotel exudes luxury and will be an experience you will never forget.
Planters Inn is another great option for a South Carolina romantic weekend getaway. The Planters Inn is in the heart of Charleston's historic district. The intimate 64 room Planter's Inn overlooks Charleston's historic City Market. The understated elegance and Southern charm of the Planters Inn will have you returning, again and again, ~ if for nothing else but the hidden courtyard!
Where to Play
Tour

Boone Hall Plantation

, where the movie, The Notebook, was partially filmed. Moss covered oak trees cover the entryway to the plantation and you'll love seeing life as it was 200 years ago. You can also enjoy a walk to the Morris Island Lighthouse or through Charleston City Market, where you'll find a variety of local vendors.

Take a drive over to Shem Creek, in Mount Pleasant, or better yet, catch a Charleston water taxi and taste your way through the different low country cuisine offerings. This popular waterfront dining district has a boardwalk that runs 2,200 feet and at the harbor end of the walkway, you can see the way from Fort Sumter to Castle Pinckney. Castle Pinckney, built in 1810, is a small fortification in Charleston harbor.
Visit Fort Sumter by boat and tour the fort.
Take a culinary tour of the low country with Bulldog Tours.
Take a tour of Charleston – Charleston Tours offers a collection of tours so you can explore 350 years of Charleston's history, culture, and of course, inimitable Southern charm!
A romantic getaway is all about finding time to step away from everyday life and focus on the one that you love. The South is full of many beautiful places but you'll be hardpressed to find a destination more romantic than South Carolina for your romantic getaway in the south.
You May Also Like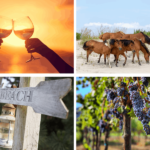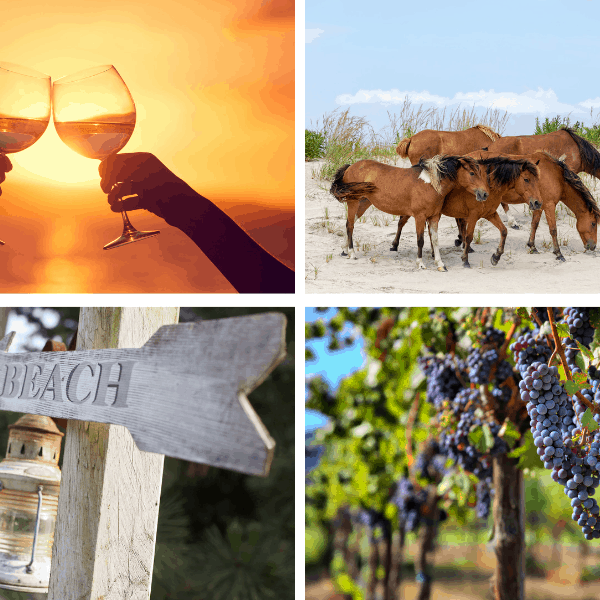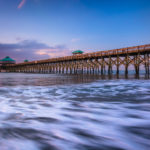 Romantic Southern Beach Getaways