How to Plan a Midlife Adventure Getaway
A romantic adventure getaway for midlife couples is the perfect way to show that midlife does not mean slowing down. For many of us, midlife means trying new things, doing things that are out of the ordinary, and creating awesome adventures.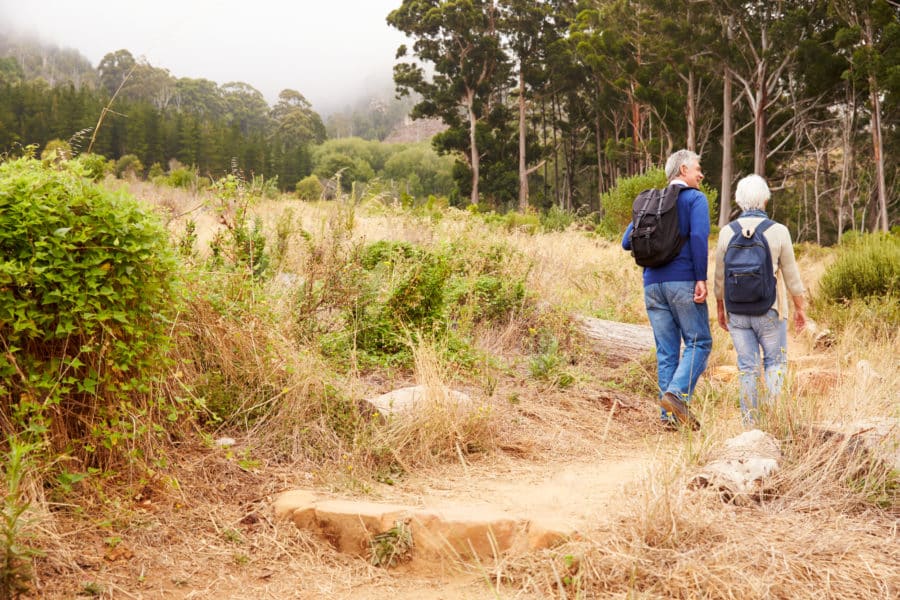 New adventures spent together can enhance the romance, and without trying, you've created a romantic midlife adventure getaway! There are plenty of options for a midlife romantic adventure getaway so read on for our top ideas.
Outdoor Romantic Adventure getaway
Outdoor romantic getaways always scream adventure. You can go backpacking in Yellowstone National Park. Backpacking offers an opportunity to rediscover nature together. You can turn this romantic adventure into anything you want – sleeping in a tent under the stars away from it all, or glamping it in a luxury yurt or tent in the open.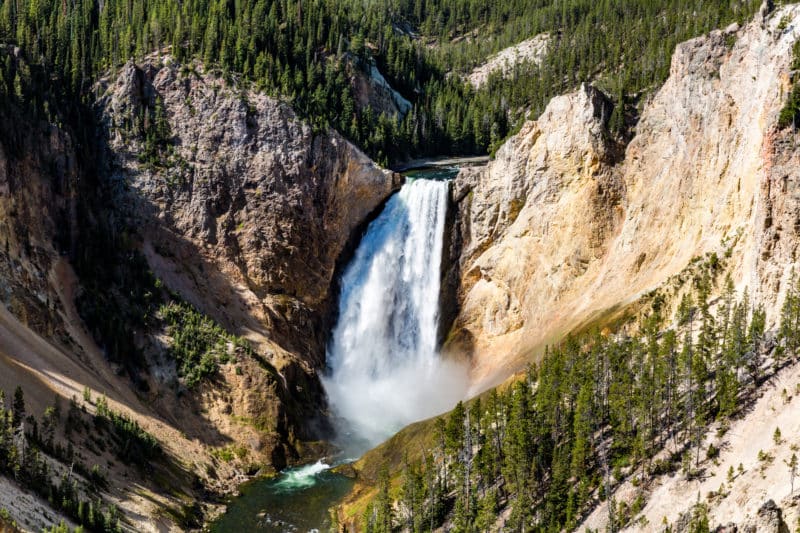 National parks are a great place to rekindle that sense of adventure together, and there are all kinds of trails you can explore, based on your experience. There are lots of day hikes in the parks.
Yellowstone National Park's Storm Point Loop Trail is one of the easiest day hikes. It's fun and takes you through a forest toward a rocky peninsula. From the peninsula, you can see the forest, the beach, and at the end of the day, and incredible sunset.
Avalanche Peak is a favorite of seasoned hikers and veterans of Yellowstone. It is very strenuous, ending 2,100 feet higher. But the views are stunning and are worth the effort to hike this trail.
Whenever you visit a National Park, always have a guide to the park. Our favorite is the Compass American Guides
Catch Up On Your History
This next midlife romantic adventure getaway focuses on stimulating your mind and keep your body fit. At this age, we know that keeping your mind sharp and focused is important, just as challenging your body is. Take a trip to an exotic destination like Ho Chi Minh City, Bangkok, or Cambodia. Kingdom Tours is an ideal choice for a stimulating Asian tour. You'll learn about residents daily life, past and present. You are getting your exercise as you explore the markets, temples, and ancient historical sites of the area. You're stimulating your brain with the history of these areas. After a stimulating day exploring the sites, you'll be ready for a taste of the local cuisine and a romantic dinner for two.
When traveling through Asia, don't forget a good pair of walking shoes, like these from Keen – they have saved my feet so many times!
During this time, you may not want to travel internationally, not to worry, there are plenty of places to catch up on history in America. For those interested in Civil War history, you can visit the Gettysburg National military park, in Gettysburg, Pennsylvania.
Another great option is to take a tour by Historic Tours of America. On their website you can find land and water tours in many historic towns and cities. Night time and day time trolley and train tours are available, for example: an old town trolley tour through St. Augustine or Boston; a moonlit monuments tour in Washington, D.C; or a nighttime music tour of Nashville, TN! There are plenty of fun opportunities to continue learning on these awesome Historic American Tours. These are perfect for a midlife romantic adventure.
 This post may contain affiliate links which won't change your price but will share some commission. As an Amazon Associate I earn from qualifying purchases.
Do Adventure On Your Own Relaxing Terms
Midlife is the time for you to spread your wings, and one of the best ways to do this is on a wine tour. Let's face it, who does not enjoy learning about the local culture sipping a wonderful glass of wine or champagne? So let's head out on a midlife romantic adventure to the vineyards.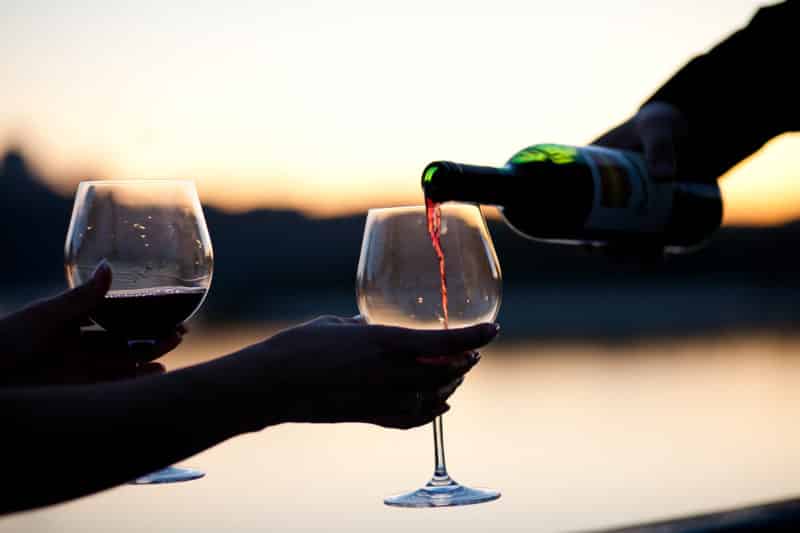 There are plenty of wine tasting tours around America. In the United States, California has always been the king of wine. But there are other great wine producing states with amazing tours as well! One of our favorite wine tours is the Willamette Valley in Oregon. This region produces some of the most outstanding Pinot Noir that we have tasted – and for these two wine snobs, that is saying something! 
California provides plenty of mouth-watering wine tours. There's more than you can shake a grapevine at, but if you want a glorious wine tour, Napa valley gives you the option to go around in a limo. If you're looking for something a bit more environmentally friendly, the sustainable wine tours in Santa Barbara provide a beautiful lunch and shows you the fine details of how the grape gets to your glass.
For those who want to spread their wings wider than the United States, a midlife romantic getaway trip to France is in your future. Head to Burgundy, where you can experience the UNESCO world heritage site, as well as drink your fair share of pinot noir and chardonnay.
A Getaway to Reset
For many, midlife offers an opportunity to slow down and savor the adventure. A "resetting adventure" is just that. It's a chance to slow down, relax, get away from the daily chaos of life, and enjoy each other on a midlife romantic adventure. The adventure is in the daily reconnection – whether you are walking hand in hand watching a sunrise or sunset. Whether you are learning a new hobby, like standup paddle boarding,(SUPing) surfing, or even cooking, there are plenty of chances to reconnect.

This type of romantic getaway lets you choose a beautiful background and just be. You can head to the beaches of Hawaii or go further afield, such as Bali, New Zealand, or the Caribbean islands. You may have spent your entire life running the rat race, and now is your opportunity to embrace serenity and calm.
Whether you want to go on a backpacking expedition, explore your fair share of history, or just want a nice glass of wine, planning a midlife romantic adventure getaway is the perfect opportunity to have the adventure you wanted for so long. 
CHECK OUT WHAT'S NEW ON BETSI'S WORLD
Which of these romantic adventure getaway ideas would you love to try? Let us know in the comments below!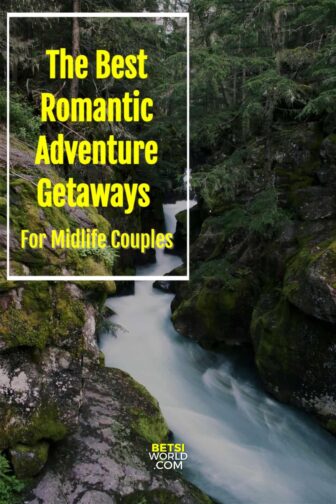 Other Vacations You May Like