A Florida weekend getaway is the perfect way for couples to immerse themselves in romance. Want to plan the perfect romantic getaway and stuck on which destination to choose? With hundreds of miles of beaches to choose from, it's easy to find a spot to admire a sunset or grab a seaside meal together. However, not all cities in Florida stand out as top spots for a romantic getaway, so you'll want to do some research and choose your destination wisely! Here are some of our top Florida weekend getaways.
Four Florida Weekend Getaway Destinations
St. Augustine
As the oldest city in the nation, St. Augustine is home to a charm you won't quite find anywhere else. There are dozens of romantic bed and breakfasts, hotels, as well as restaurants tucked away in historic buildings to choose from. You'll both enjoy a romantic stroll through Old Town, a pedestrian-only area filled with local boutiques, chocolatiers, and art galleries. A tour of Flagler College and Lightner is a must do for those who love the Gilded Age.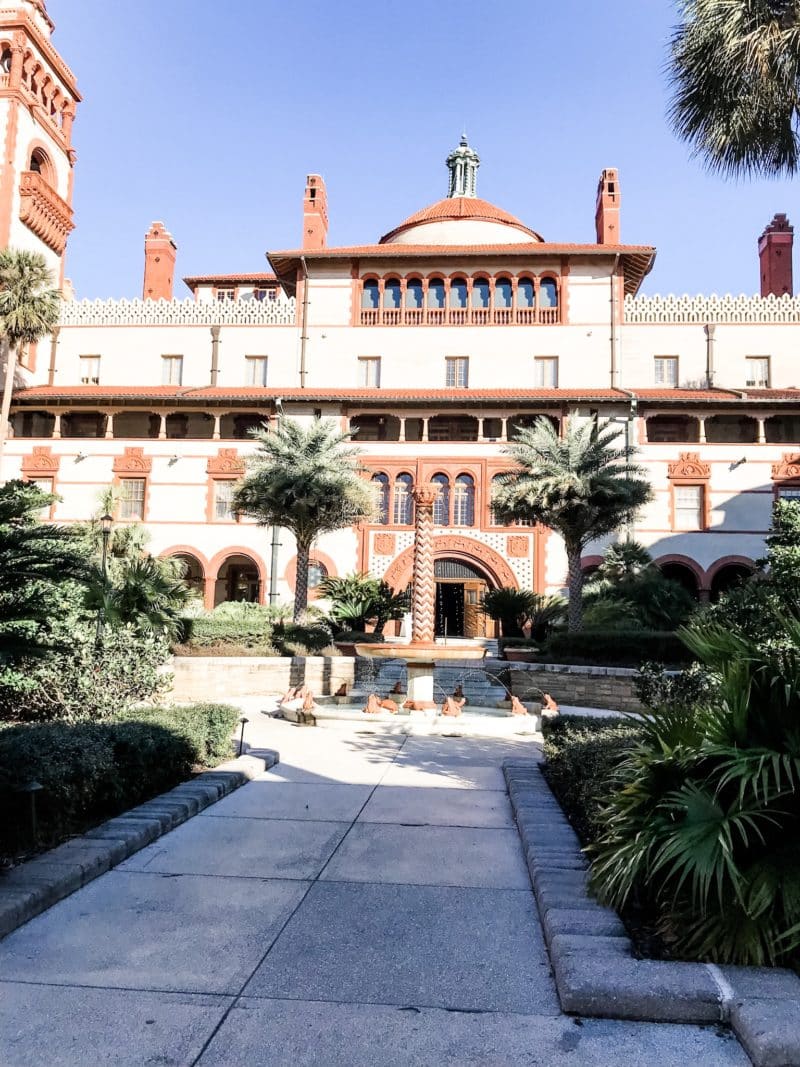 Visit the San Sebastian winery or tour the St. Augustine Distillery that now stands in an old ice plant for a drink before touring the town in a horse-drawn carriage.
For a real treat, plan a visit during the holiday season. While the weather will be too cool to spend much time on the beach, you'll be treated to the incredible Nights of Lights display, which illuminates everything from the old live oaks to the lampposts. St. Augustine is one of our favorite Florida weekend getaways.
Amelia Island
This little beach town packs a surprising punch, wowing visitors and impressing couples who come to explore. Stay in a seaside hotel, a private vacation rental, or an intimate bed and breakfast – wherever you are, you won't be too far from the shore. Nearby, you'll find romantic restaurants serving up everything from inspired French cuisine to traditional seafood, as well as steakhouse favorites.
And for fun? You'll enjoy spending time on the beach, whether you're exploring on horseback, surfing the waves, or reading a book on the sands. When you need to get out of the sun, you can almost always find a local spot offering great cocktails, tasty bites, and live music.
Naples
Naples is a popular spot for weddings, honeymoons, and is the perfect romantic Florida weekend getaway for couples. Home to one of the most beautiful beaches in Florida, it's a breathtaking spot to make memories together. Plan your stay at the Inn on Fifth and experience their renowned excellence.
Relax at one of the area's many spas, like the Om Spa, treat one another with some retail therapy at one of the area's local boutiques, and sample some of the freshest seafood you'll find anywhere. The two of you will have fun exploring downtown Naples and the surrounding area on foot, or you can rent bikes (motorcycles or bicycles) for a slightly different experience.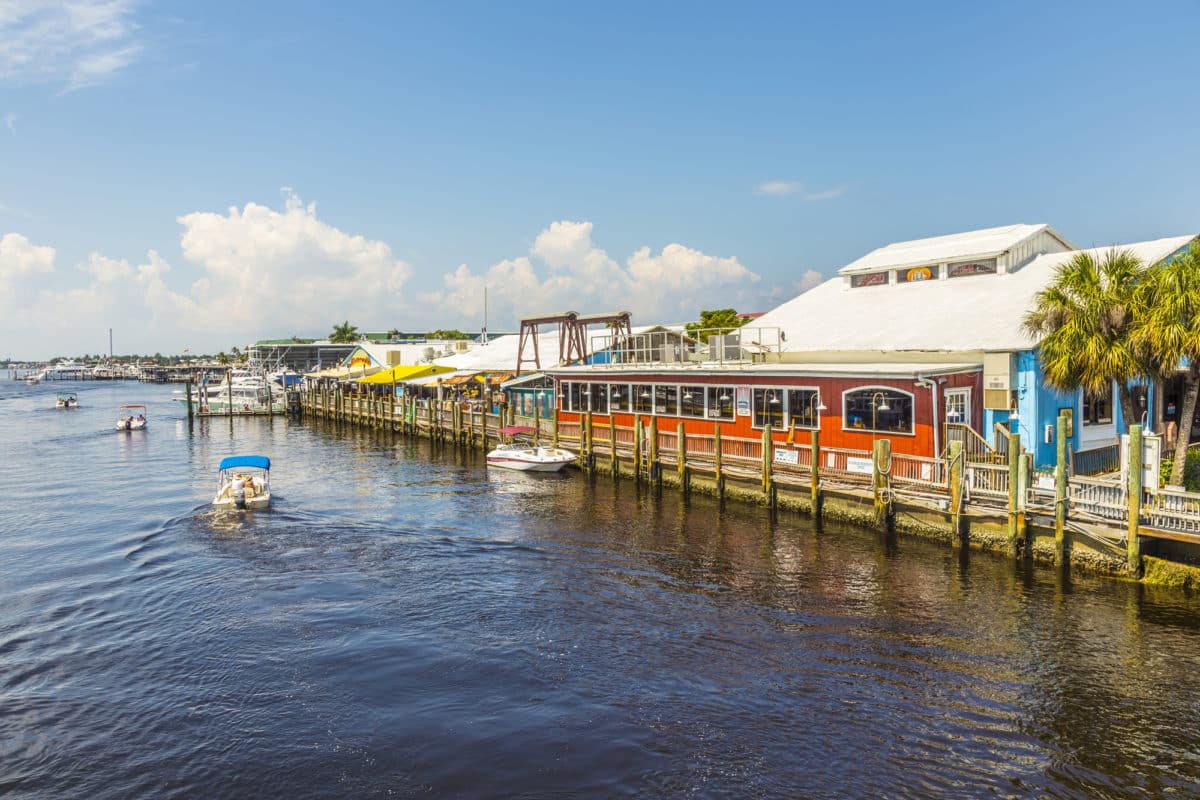 Siesta Key
If your idea of a romantic Florida weekend getaway vacation involves clear blue waters and soft white sands, look no further than Siesta Key. Situated on Florida's gulf coast, just south of Tampa, this stunning seaside spot is the perfect Florida destination for couples looking to spend a few days relaxing and soaking up the sun.
Book a room at a hotel with lots of amenities, like the Palm Bay Club. You'll gain access to everything from heated swimming pools and hot tubs to a private beach.
 This post may contain affiliate links which won't change your price but will share some commission. As an Amazon Associate I earn from qualifying purchases.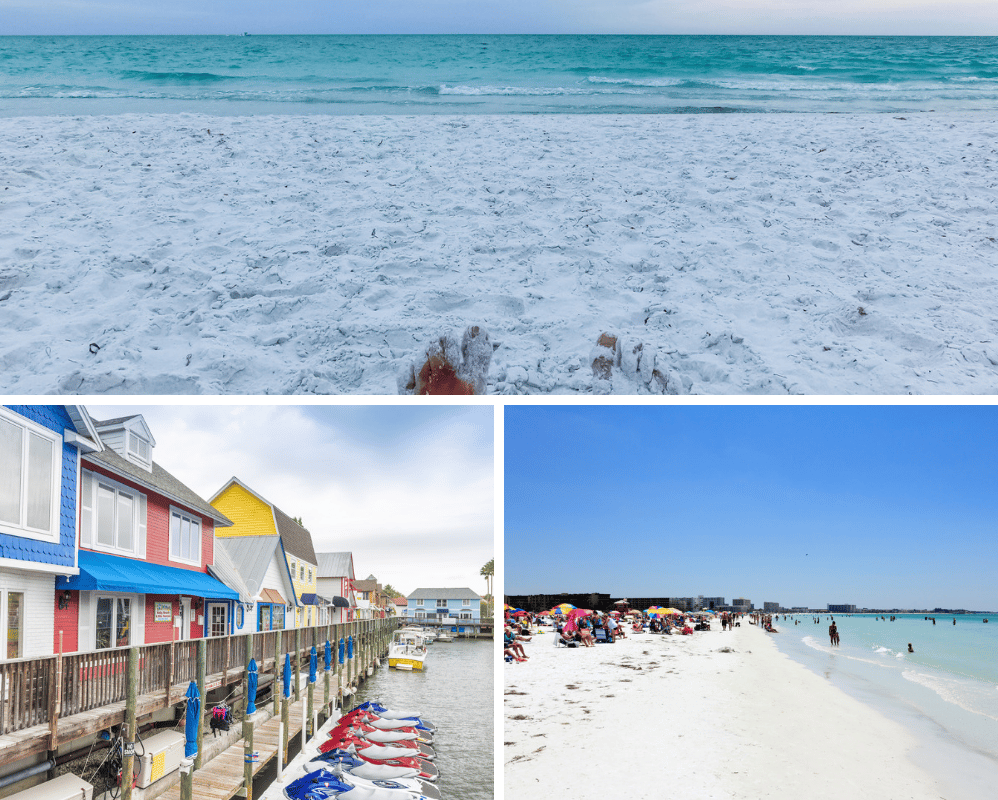 The Best Beach
Siesta Key beach has been named America's best beach many years in a row. One step onto its powdery white sand and you'll know why! The sand on this beach is like no other, it feels like you are walking on baking flour. Relax on a beach towel under a big umbrella and take in the gorgeous view of the Gulf of Mexico. Or, take a refreshing dip in the water.
While you're in Siesta Key, you can sign up for a romantic sunset cruise, explore the shore on paddleboards, or simply stroll along the beach together. When you're ready for a bite to eat or drink, head down to "The Village". There you will find lots of restaurants selling tasty seafood like fresh oysters, lobster rolls, fish, and shellfish. In the mood for a cocktail? Try one of the many bars that serve tropical drinks like Mai Tais and daquiris!
There is plenty of outdoor seating, so you can feel safe while dining and drinking out on Siesta Key. If restaurant dining is not your thing, stop by Morton's Market on the Key to grab some snacks for the beach. Its a great place to have a picnic and relax with some wine with your loved one.
---
For couples looking to get away and enjoy a Florida weekend getaway vacation, there are plenty of great beaches in Florida to choose from. However, these are just a few of the favorites that we recommend. Florida an ideal destination to relax and soak up the sun with your loved one!
CHECK OUT WHAT'S NEW ON BETSI'S WORLD
Did your favorite spot for a Florida weekend getaway for two make our list? Leave a comment and let me know!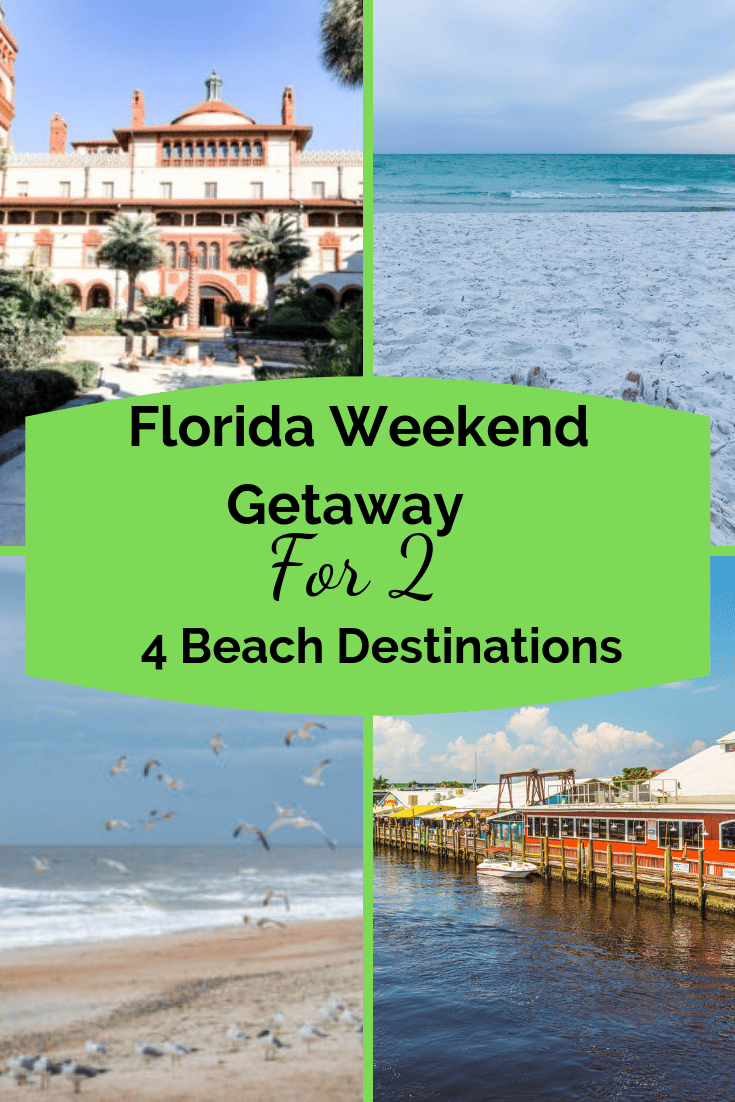 More Florida Travel Ideas You May Like