February Events in Florida
February is packed with events across Florida! We've gathered the highlights from across Florida, to help you with your travel planning. Are you are foodie or art lover? February is definitely a good month to visit Florida, with lots of food events and art festivals across the state!
Central Florida Events
• Feb. 17-April 15: SeaWorld Seven Seas Food Festival, Orlando. Each Saturday and Sunday at Sea World. 13 internationally themed markets from around the world and Florida offer drink pairings at each stop. Top Entertainment by Lynard Skynyrd, Styx, ZZ Top, Village People, and more. Seven Seas is included with regular park admission. For more on the menu and other details, go to seaworldorlando.com/sevenseas
• Feb. 24-25: 45th Annual Pioneer Days Festival, Orlando. Celebrating it's 45th year, Pioneer Days is held in Cypress Grove Park. This festival highlights local history and the theme is Land of Fair Waters. Attractions historic demonstrations in traditional music, quilting, basketry, storytelling historic encampments, and reenactments. 10 a.m.-4 p.m. Saturday, 10 a.m.-3 p.m. Sunday. Cypress Grove Park, 290 Holden Ave. $5 adults, $3 children. www.pinecastlepioneerdays.org
Tampa Bay to Sarasota Events:
*This list includes events in St. Petersburg, Clearwater, Anna Maria Island, Bradenton, Tarpon Springs & Homosassa.
• Feb. 19-25: Pasco County Fair, Dade City. The 71st annual Pasco County Fair offers midway games and rides, exhibits, pageants and free daily entertainment, including Trenton Tye, featured on The History Channel's Forged In Fire.Tickets are $10 for adults, $5 for children (kids ages 5 and under are free). Hours vary. The Pasco County Fairgrounds, 36722 State Road 52. www.pascocountyfair.com
• Feb. 24-25: Siesta Key Craft Festival, Sarasota. Celebrating 24 years. Free. 10 a.m.-5 p.m. On Siesta Key Ocean Boulevard and Beach Road. www.artfestival.com/festivals/annual-siesta-key-craft-festival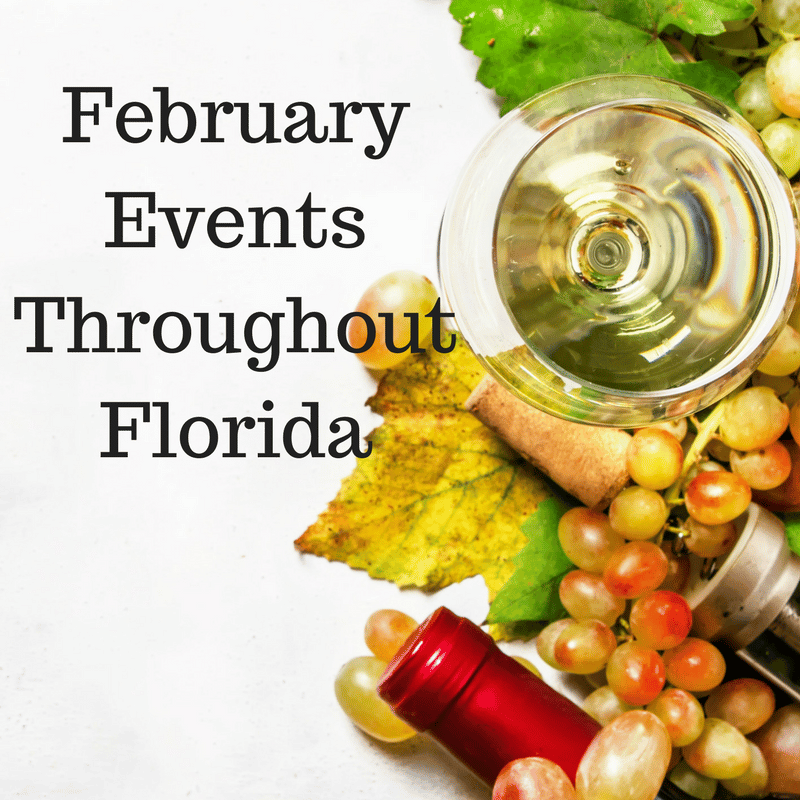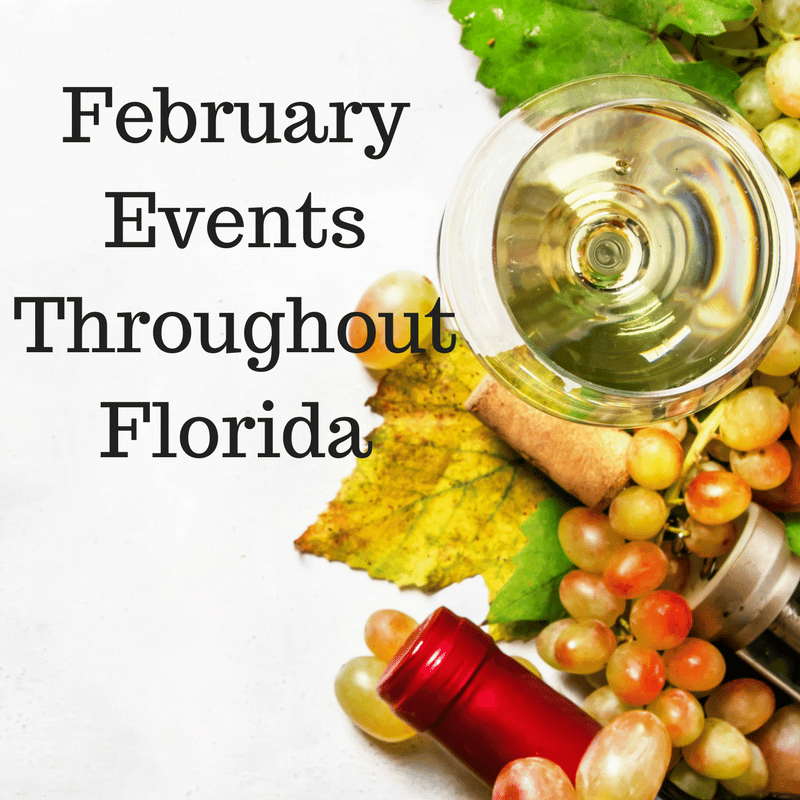 Southwest Florida Events:
• Feb. 22-March 4: Southwest Florida and Lee County Fair, North Fort Myers. Have a day filled with old-fashioned fun, midway rides, livestock exhibits, pig races, a petting farm, and entertainment when you visit this county fair. Adult admission tickets cost $8 in advance. Admission price for children 6 to 11 is $4 in advance. Children under 5 are admitted free. Advance-purchase mega-passes allow holders admission and unlimited rides for any day of their choice for $25. Free parking. www.swflcfair.com
• Feb. 24-25: Swamp Cabbage Festival, LaBelle. Tantalize your taste buds with Florida offerings like gator tail. Watch armadillo (yes, this is a real thing!) LaBelle is celebrating their 52nd anniversary of the Swamp Cabbage Festival. Try your fishing prowess by entering the fishing tournament. Live Entertainment all weekend. Times and admission prices vary. 8 Park Avenue, LaBelle. www.swampcabbagefestival.org
• Feb. 24: Burrowing Owl Festival, Cape Coral. Cape Coral claims Florida's largest population of the Burrowing Owl. The festival is designed to educate the public about the owl and its preservation. Events include a children's corner, a butterfly tent, educational speakers, burrowing owl van tours, birding tours, native plant sales and exhibitor's displays. $5 per person requested admission; children under 16 free. 10 a.m. to 4 p.m. Rotary Park, 5505 Rose Garden Road, Cape Coral. (239) 980-2593 www.ccfriendsofwildlife.org
• Feb. 24: Punta Gorda Wine & Jazz Festival, Punta Gorda. A delight for food and wine lovers! VIP tickets include complimentary food hamper, presented by a selection of local restaurants, seven complimentary beverage tickets per VIP ticket, a welcome bag containing your souvenir beer and wine glasses, seated (at tables), stage front seats and dance area, and a special meet and greet to meet those artists who can attend the Friday night (February 23rd) wine party. Premium Tickets include a reserved seat in a special section behind VIP and four complimentary drink tickets. Separate check-in facilities. Regular tickets include entrance and souvenir bag containing beer and wine glasses. Beverage tickets will be available for purchase prior to entering the check-in area (ahead of the show) and inside the park (during the show). Tickets start at $65. www.puntagordachamber.com
South Florida to Key West Events:
• 
Feb. 21-25: SoBe Food Fest, Miami. Calling all foodies! You will not want to miss this five-day event known as winter break for chefs and the Super Bowl for foodies! Emeril Lagasse will host a clam bake in Fort Lauderdale, Trisha Yearwood will host a Southern kitchen brunch, and Burger Bash, the annual ode to the hamburger, will be led by Food Network's Guy Fieri. For tickets and event information visit www.sobefest.com
• February 21-26: Food Network & Cooking Channel South Beach Wine & Food Festival, Miami. For food and wine lovers, this event is one of the most prestigious gourmet gatherings and there will be  more than 90 events hosted by celebrity chefs with a variety of new experiences and refreshed fan-favorites. Guests can opt for late night parties, intimate dinners hosted by top chefs from around the world, or experience the festivals signature white tents on the sands of Miami Beach. Tickets for events range $35-$350. www.sobewff.org
• Feb. 24-25: Old Island Days Art Festival, Key West. The Last Key sets the scene for the Old Island Days Art Festival. An outdoor, juried show on lower Whitehead and Caroline Streets in Key West's historic Old Town, it displays the work of painters, sculptors, photographers and other artists from around the U.S. and Canada. 10 a.m. to 5 p.m. Admission is free. www.keywestartcenter.com
• Feb. 24-25: Annual Upper Keys Gigantic Nautical Flea Market, Islamorada. This event is like the Holy Grail for boating enthusiasts! Set in Founder's Park this event offers deals on new and used boats, dive equipment, electronics, nautical arts and crafts and more. The best plan is to park at Coral Shores High School at Mile Marker 90 and ride the constantly-running free shuttle bus service to the park. Parking is free and Rotary asks for a $5 scholarship contribution toward college scholarships for Upper Keys youth. The event starts each morning by 8 a.m. with a $5 all-you-can-eat pancake breakfast. Founder's Park: 87000 Overseas Hwy, Islamorada. www.keysrotary.com
 This post may contain affiliate links which won't change your price but will share some commission. As an Amazon Associate I earn from qualifying purchases.
Stuart and the Treasure Coast Events:
• Feb. 19-25: The Honda Classic, Palm Beach Gardens. Make way for the PGA Tour as it stops for its annual visit to one of professional golf's most notable locations – PGA National Resort & Spa. Proceeds from your ticket purchase benefits South Florida charities through the Children's Healthcare Charity. Includes a kick-off party at The Gardens Mall, Junior Par 3 Challenge, High School Invitational and more. To purchase tickets by phone, call 1-844-8HONDA8 (1-844-846-6328). www.thehondaclassic.com
• Feb. 25-25: Stuart Art Festival. Stuart. Stuart's 28th annual outdoor art festival is free, and is open 10 a.m.-5 p.m. Downtown. 26 SW Osceola St. www.artfestival.com/festivals/downtown-stuart-art-festival
• Feb. 24-25: Street Painting Festival, Lake Worth. This event highlights some great street artists! More than 400 artists will be using the pavement as canvas to work on their creations during the Street Painting Festival in Downtown Lake Worth. Musical acts entertain on the festival's main stage in the Cultural Plaza in the heart of downtown Lake Worth. Starts at 10 a.m. both days. Admission is free. www.streetpaintingfestivalinc.org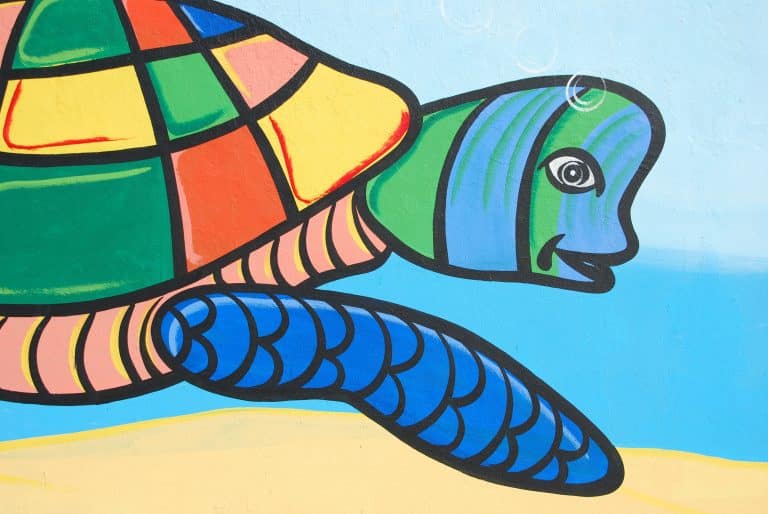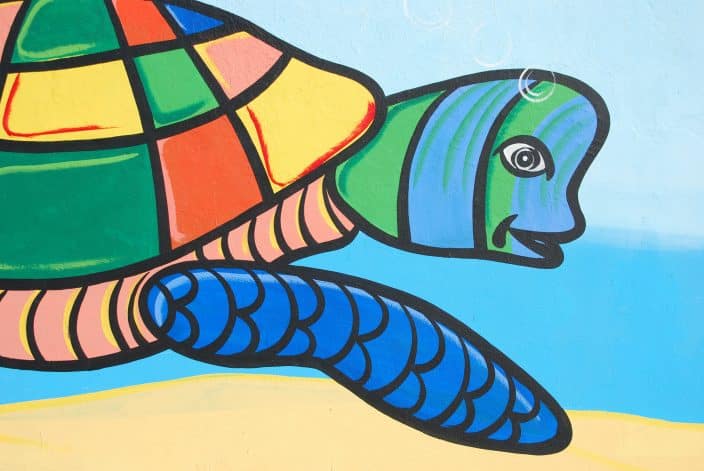 Northeast Florida Events
• Feb. 24-25: Seawalk Music Festival, Jacksonville Beach. Live music and vendors all weekend on the beachfront. 12 p.m. to 8 p.m. Although the Festival is free to attend, VIP Premium tickets are available. Seawalk Pavilion, 100 1st Ave N, Jacksonville Beach. www.communityfirstseawalkmusicfest.com
North-Central Florida Events
• Feb. 23-25: Dancing with the GODS Weekend, Gainesville. Here is a music lover's dream. Offering a mix of styles including Irish or French Canadian fiddle tunes, gypsy jazz and swing, graceful waltz for dancing or listening by "The Figments." Callers will be Janine Smith and Adina Gordon. $10-$100. Thelma A Boltin Center, 516 NE 2nd Ave., Gainesville. Tickets available at Eventbrite.com
CHECK OUT WHAT'S NEW ON BETSI'S WORLD
Betsi's World is your "In the Know Place to Go" for keeping up with all the great events, destinations, and attractions across Florida! Subscribe to our newsletter so you can be "in the know" and get our downloadable Florida Getaway Packing List.
Join the newsletter
Subscribe to get our latest content by email.
nbsp;
More Florida Travel Ideas You May Like