Dog-friendly vacation spots can be hard to find. Have you ever wanted to plan a vacation, but didn't go because you didn't want to leave your dog behind? You aren't alone.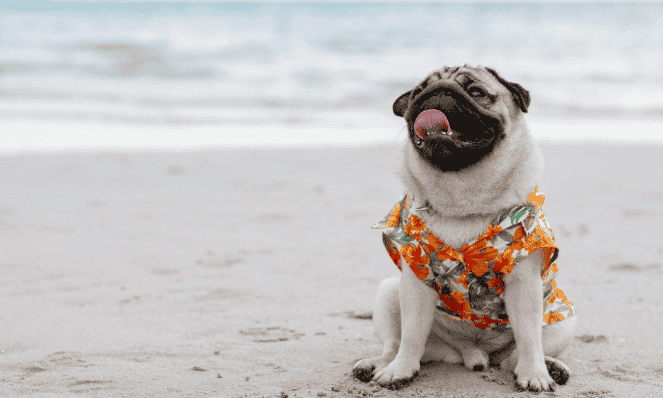 More and more people are beginning to consider bringing their pets along on vacation, and it's easy to see why. Many of us consider our dogs to be members of our families – not just pets – and leaving them behind for a few days can be tough. When Jim and I travel, we really try to take Zach with us. Florida is one of our favorite places to explore because there are so many dog-friendly destinations!
You'll want to put some thought into your trip if you plan to travel with a dog. Not all places are very welcoming of pets, and if you find yourself on the wrong beach, you might find yourself facing a serious fine. Fortunately, there are plenty of spots in Florida that welcome vacationers with dogs – you just need to know where to look!
How To Choose Your Next Dog Friendly Vacation Destination
Take into consideration your itinerary.
When planning a trip with your furry friend, there are a lot of details to think about, like how you will get there, where you will go, where you will stay, and what kinds of entertaining things you will do along the journey.
Also, you should be prepared to sacrifice some of your favorite stops in order to care for your animal friend. Vacation places that are welcoming to dogs can take many different shapes.
Consider the Accommodations That You Will Use.
When you are organizing your trip, one more essential aspect that you should keep in mind is the kind of lodging that you want to use. There are certain places that offer hotels that are pet-friendly, but other places have more natural settings and may require more flexible accommodations, such as renting a unique Airbnb, staying at a bed and breakfast that is pet-friendly, or going camping.
Dog-Friendly Destinations on Florida's West Coast
St. Petersburg
St. Pete is a great place to plan a weekend getaway or longer vacation with your pup. You'll find plenty of pet-friendly accommodations, like the Hollander Hotel, as well as lots of restaurants (and microbreweries, including the oldest in the state) with outdoor dining that won't mind a well-mannered dog. For a great pet-friendly brunch, lunch, or dinner spot, check out the Three Birds Tavern, which allows diners to enjoy patio seating with their pups.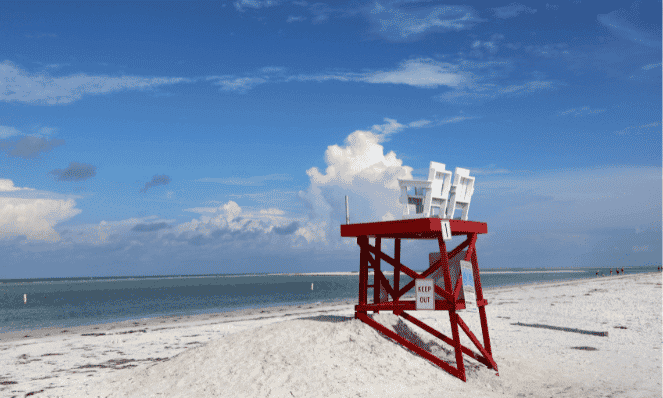 The biggest reason people travel to St. Pete is to check out the beach, and fortunately, you'll be able to bring Fido along, too. Fort De Soto Beach is a stunning place to spend a day, and it has a dedicated off-leash area where dogs are free to run, swim, and dig under the sun.
St. George Island
Located off of the Florida panhandle, St. George Island is the perfect dog-friendly vacation spot. The island offers undisturbed fun like sandcastle making, kayaking, swimming, and biking.
St. George Island Beach is pet friendly, so you can bring your dog along with you. Plus, many shops and accommodations welcome furry friends, so you don't need to worry about leaving part of the family behind!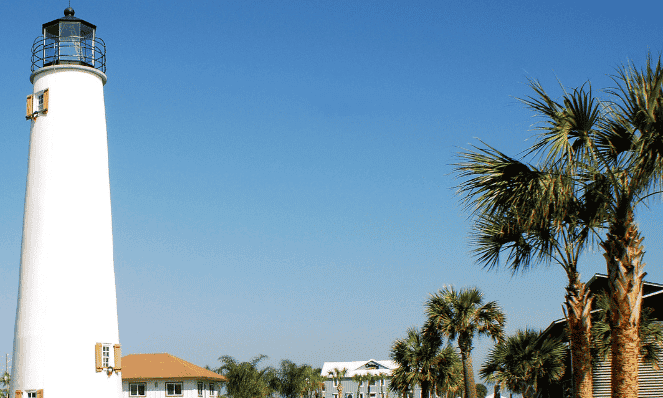 The St. George Inn is a great dog-friendly accommodation that allows you to stay with your dog. Its located minutes from the beautiful beach and even has a free boat launch nearby so you can gain access to the pristine waters.
Looking for a good place to eat? Lots of restaurants on the island are pet friendly, but we recommend The Blue Parrot Ocean Front Café. They are super welcoming, you get a great view of the water, and they prepare delicious food. Plus, the servers make sure your dog gets plenty of water!
St. George island is a lovely, quiet destination without many tourists. Therefore, its the perfect place to play with your pooch on the beach all day and let them run free and wild!
Venice, Florida
If you are in Sarasota with your four – legged friend, you don't want to miss a chance to visit Brohard Beach and Paw Park. This is the only pet friendly beach in Venice, Florida, that allows dogs to accompany their dog owners. This beach welcomes both humans and their canine companions, and provides amenities such as water fountains, dog showers, leash posts, fire hydrants, picnic tables, and seats.
Fort DeSoto State Park, FL
In Tierra Verde, Florida, you'll find the dog-friendly beachfront state park of Fort DeSoto State Park. Get away to this famous park that spans 1,136 acres and features pristine lakes and white sand beaches. There are fifteen playgrounds, bathrooms, fishing piers, and picnic shelters to choose from. There are a number of trails that are accessible to people and dogs of varying levels of experience. There are two distinct fenced sections near the beach that are intended specifically for little dogs and large dogs, respectively. The dog park allows canines to access the beach in a designated area. The areas of the dog park that are fenced in each have their own water station. A fee, albeit a small one, must be paid in order to visit the park.
North East Florida Dog-Friendly Destinations
Jacksonville
Tucked in the northeast corner of the state, Jacksonville has much more in common with southern Georgia than with tropical Miami. This sprawling city is home to numerous off-leash dog parks, as well as lots of pet-friendly shops, businesses, breweries, and coffee shops.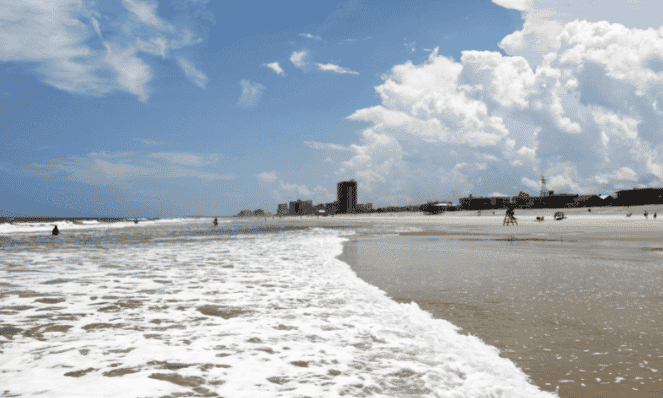 Explore a local flea market or street fair with your well-mannered pup, or enjoy a more upscale shopping experience at the St. Johns Town Center, which is home to many pup-friendly shops. Take advantage of the area's local beaches and soak up the sun together at Hanna Park or nearby Atlantic Beach, two seaside spots that welcome pets.
You won't have too much trouble finding dog-friendly accommodations here, either. You'll find plenty of campgrounds and RV parks that accept pets, as well as private vacation rentals. Additionally, Jacksonville is home to many hotel chains known for their pet-friendly policies, like La Quinta and Red Roof Inn, as well as more upscale options. The number of pet welcoming accommodations makes Jacksonville an ideal dog-friendly vacation destination!
Flagler Beach
Flager Beach is south of Jacksonville, and about an hour from St. Augustine, and considers dogs as welcome their humans. With miles of dog-friendly beach for your pup to run and play, and dog-friendly eateries, this is one of our favorite dog-friendly destinations!
There are lots of pet-friendly hotels, so you'll have choices to make a great getaway for both you and your four-legged friend.
 This post may contain affiliate links which won't change your price but will share some commission. As an Amazon Associate I earn from qualifying purchases.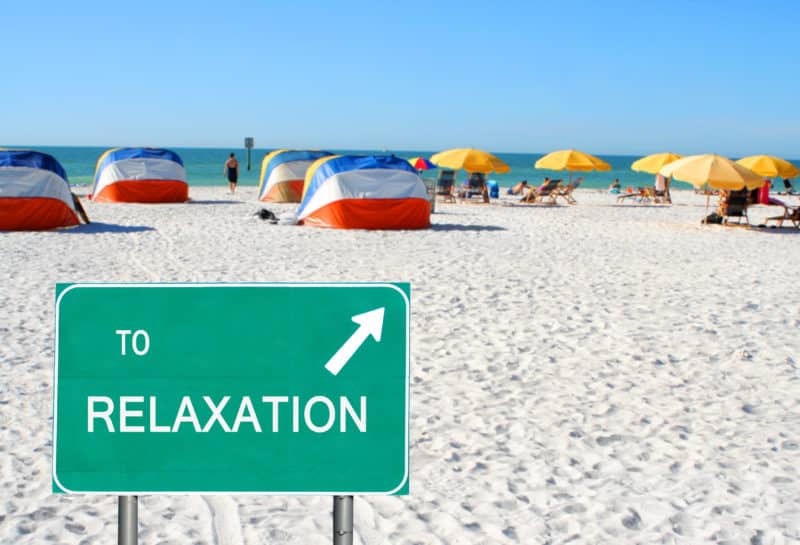 Pet-friendly South Florida Gives Your Pooch the VIP Treatment
Miami Beach
Believe it or not, this southern Florida city is a great dog-friendly vacation spot. You'll find a variety of pet-friendly accommodations to choose from, like the Epic and the Surfcomber. These properties don't impose restrictions on dog breed or size and simply ask you to sign a waiver confirming your dog will be on its best behavior – and that you'll be responsible for any damages.
It's no surprise to find quite a few Miami restaurants welcome patrons with pets – as expected, for patio dining only. You can also bring your pup along for a walk as you explore the city. Stroll through Wynwood Art District and stage an impromptu photo shoot among the murals.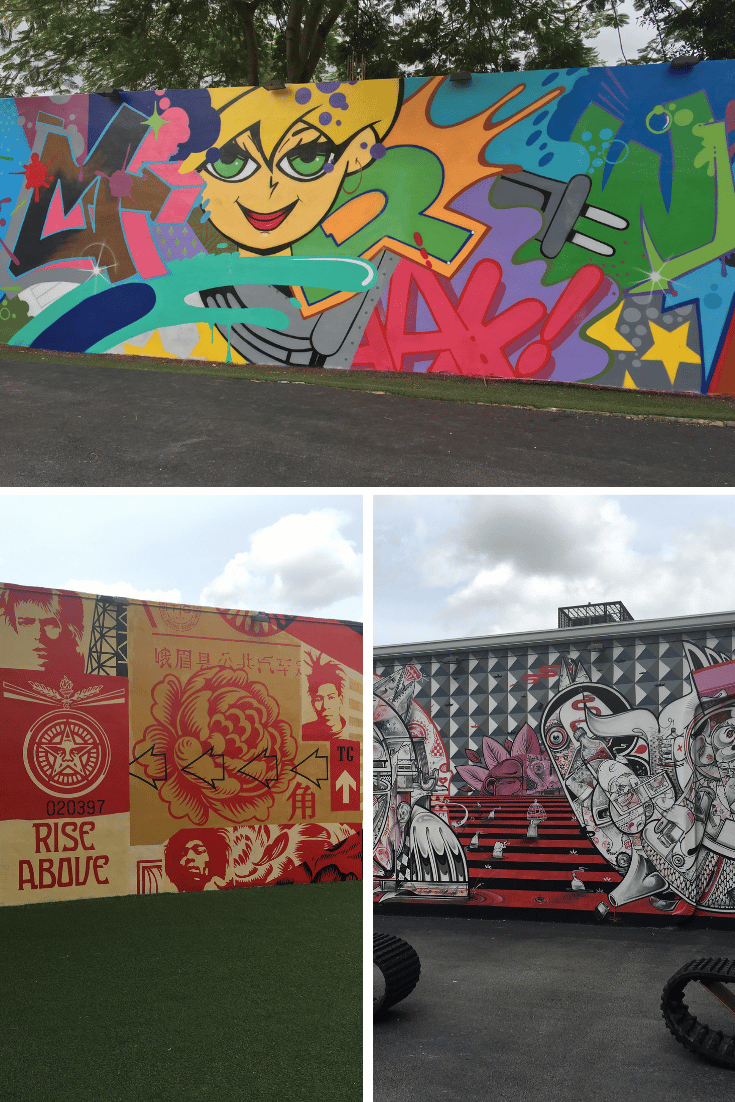 You can't bring your dog on every beach in the Miami area, but there are quite a few that do welcome four-legged friends. Bark Beach at North Shore Open Space Park and Flamingo Bark Park are two of the more well-loved in the area, but there are others to explore if you're looking to let your pup burn off some energy.
Stock Island
Another great dog-friendly vacation spot in Florida is Stock Island. This island is just 15 minutes from Key West, but it is worlds away! On Stock Island, you'll find plenty of dog-friendly restaurants, Tiki bars and of course, marinas. One of our favorite hangouts, when we visit the Florida Keys by boat, is Stock Island Village Marina.
Stock Island Village Marina is not just a marina; it is a destination. The Perry Hotel is one of the new kids on the block. The hotel pays homage to the island's working port history, so there are industrial touches throughout. But it is one of the most luxurious hotels we've visited.
When you check in with your favorite four-legged friend, they are treated like a VIP. The rooms are ideal for your pet, and they will love them as much as you do! Matt's Stock Island Kitchen and the Salty Oyster Bar are both pet-friendly, and before you know it, your pet is the star of the show! This is one of our favorite dog-friendly vacation hotspots in Florida!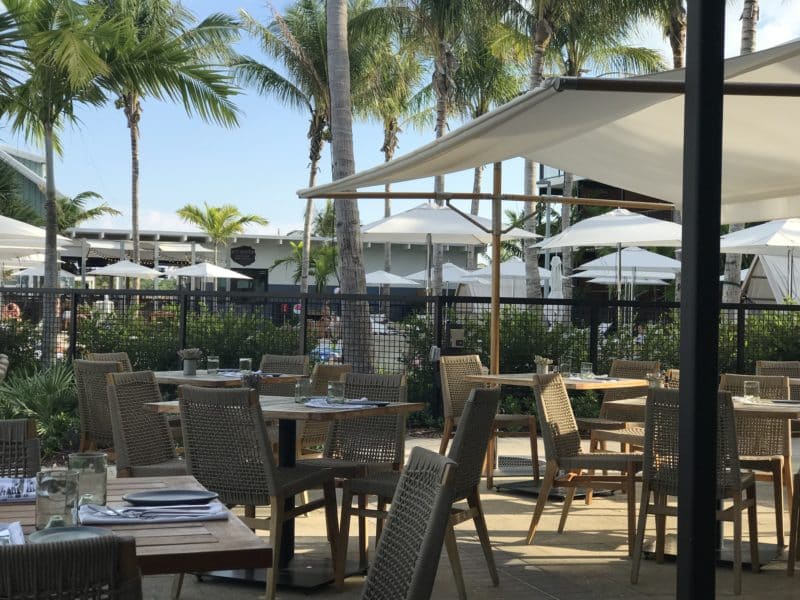 ---
Traveling with your best four-legged friend isn't always easy, but if you plan a trip to one of these pet-friendly spots, you can rest easy knowing you'll have plenty to do together!
These Florida hot spots are the perfect dog-friendly destinations for your next vacation. Before embarking on your trip to Florida, make sure you have some good sun protection gear like a hat and sunglasses! I love these for our boating and beach vacations!
CHECK OUT WHAT'S NEW ON BETSI'S WORLD
Do you travel with your dog(s)? What dog-friendly hot spots are you familiar with? We'd love to hear from you in the comments below!
Other Vacations You May Like