Video of the Week
Have a need for speed, with the wind whipping your hair in a frenzy? Try a high-speed airboat adventure on Florida's Treasure Coast with Captain Bob's Airboat Adventures! This is a great time for everyone ~ in fact, we take our out of town visitors out to Blue Cypress Conservation area for this hair-raising airboat adventure. And y'all, you know it's good when we've taken the tour four times and counting!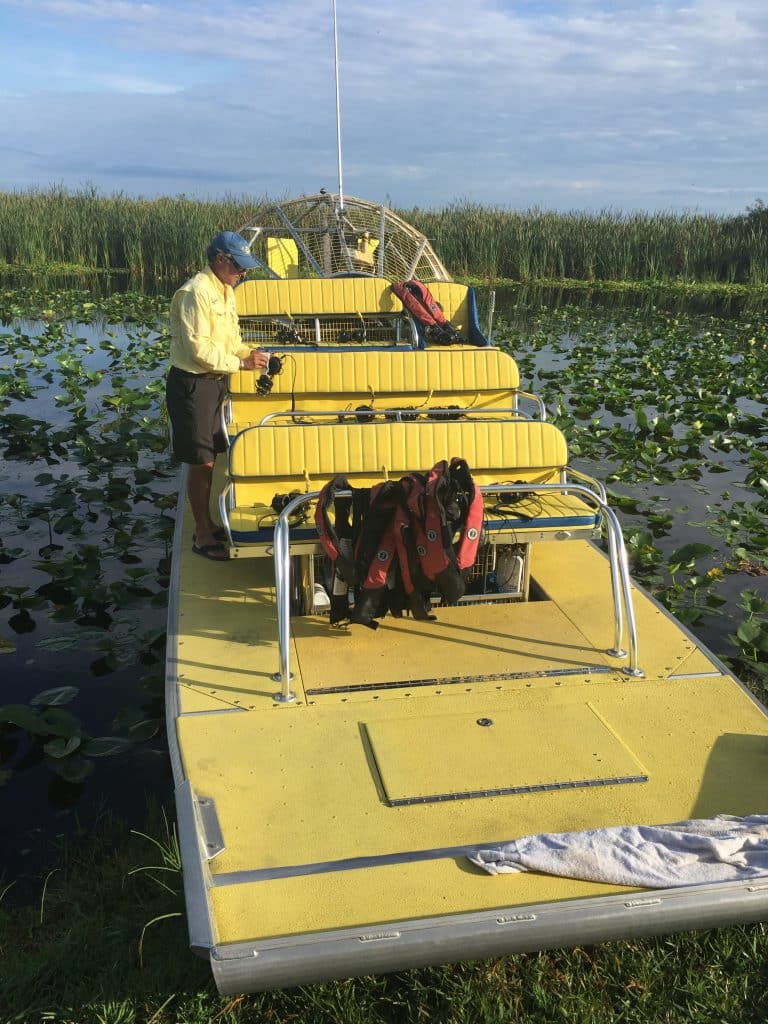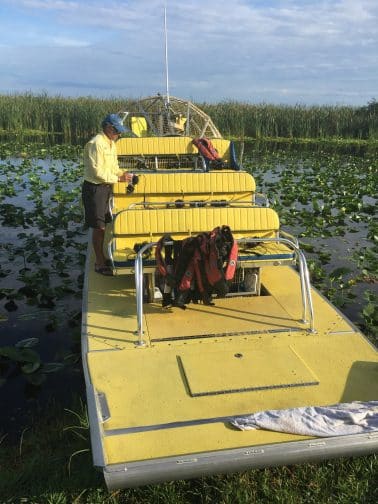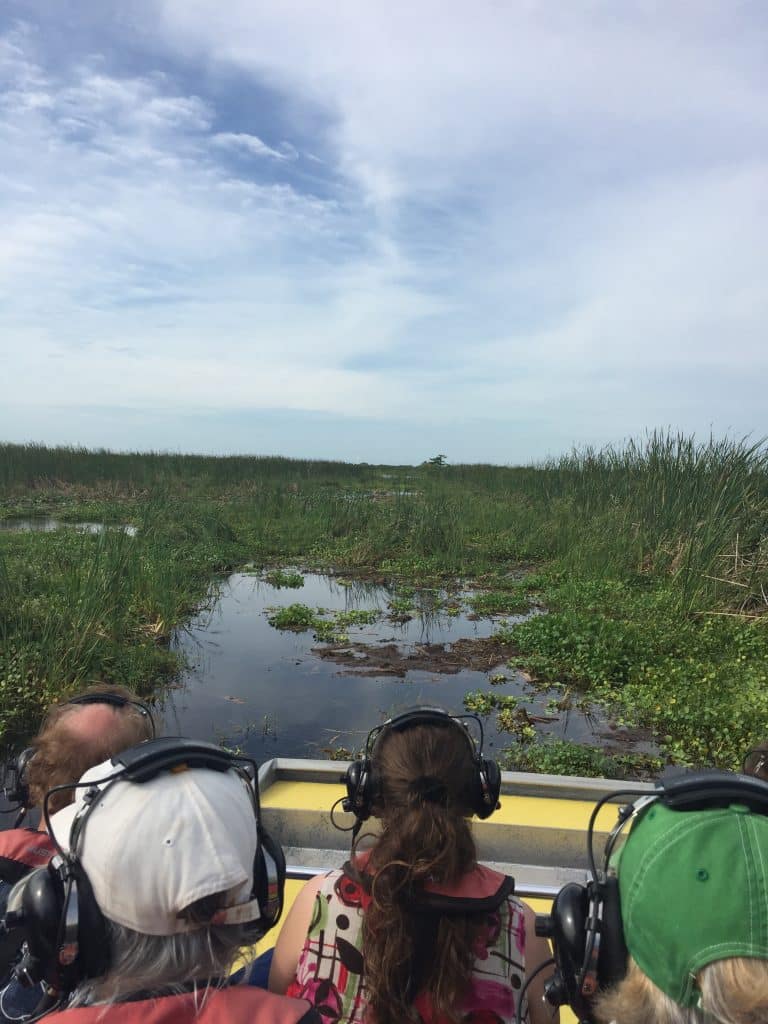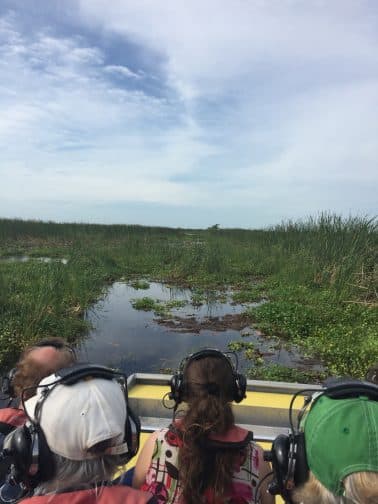 Why Take an Airboat Adventure
Gators, gators and more gators!
Time your visit for late March through September when the gators come out to sun and chill on the tiny islands that dot the marshland. We've seen gators running upwards of 7′ with Captain Bob during this time frame!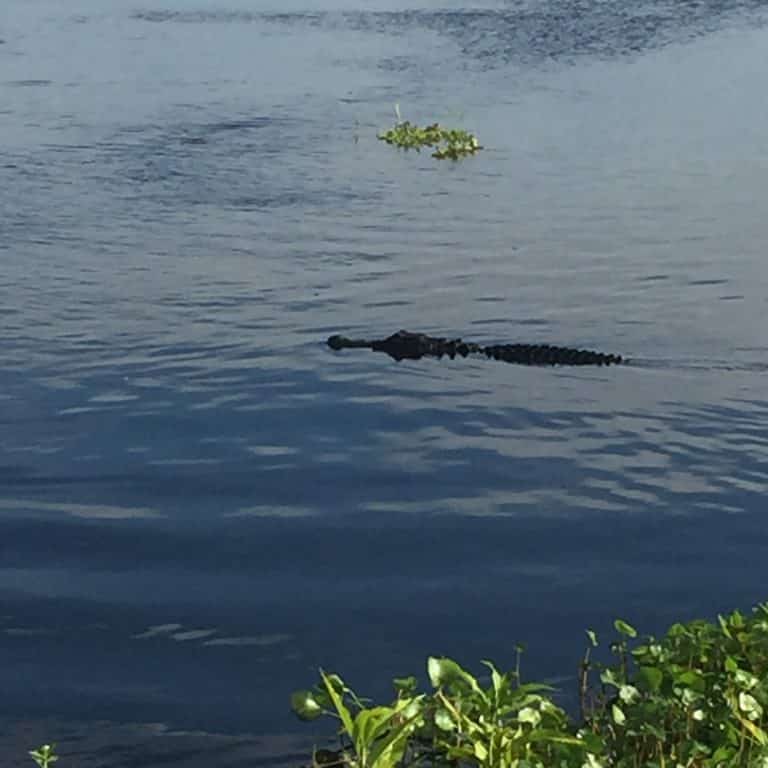 You can see them hunting in the waters, with their beady little eyes and snout just barely breaking the surface of the water; or maybe you'll catch a peek at them just lazing in their nest with their babies. It is more likely that you'll see several of them grouped together just chilling and passing the time as only a group of gators can do.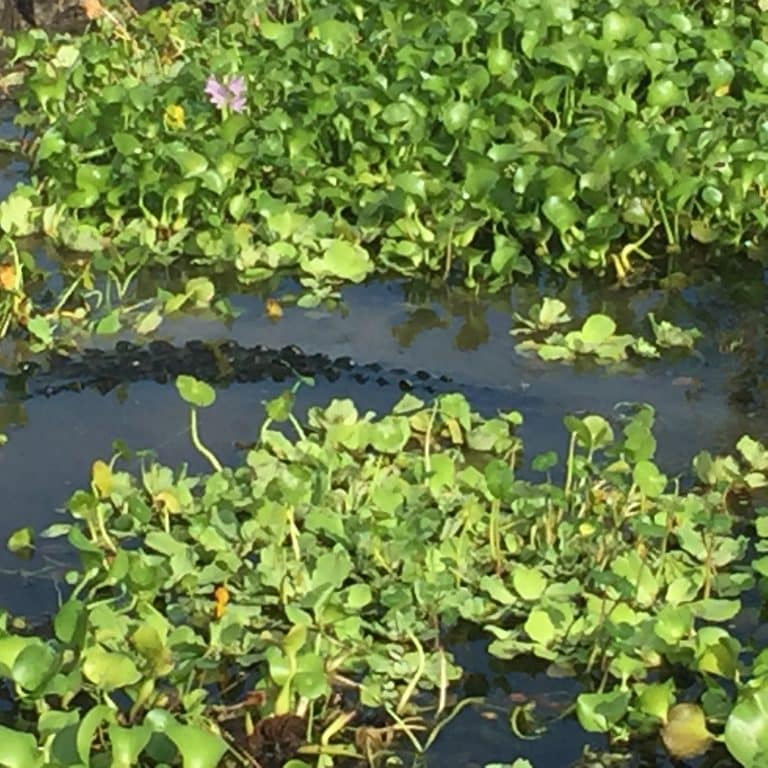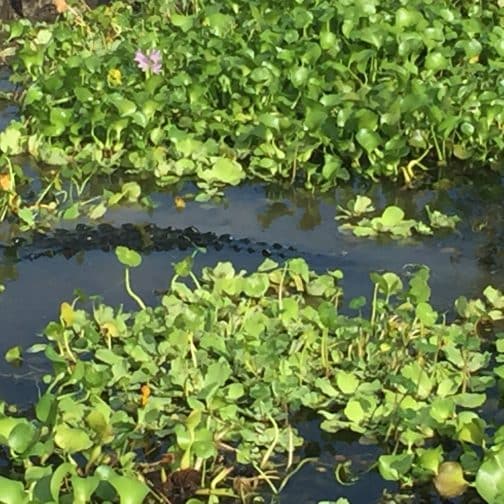 Birds & Waterfowl!
As your captain easily pilots the airboat, you have non-stop commentary on the wildlife of the area. We've seen hawks, osprey, herons and other birds on our tours. We've been lucky enough to catch a couple of these species in flight with our camera, making for spectacular photos!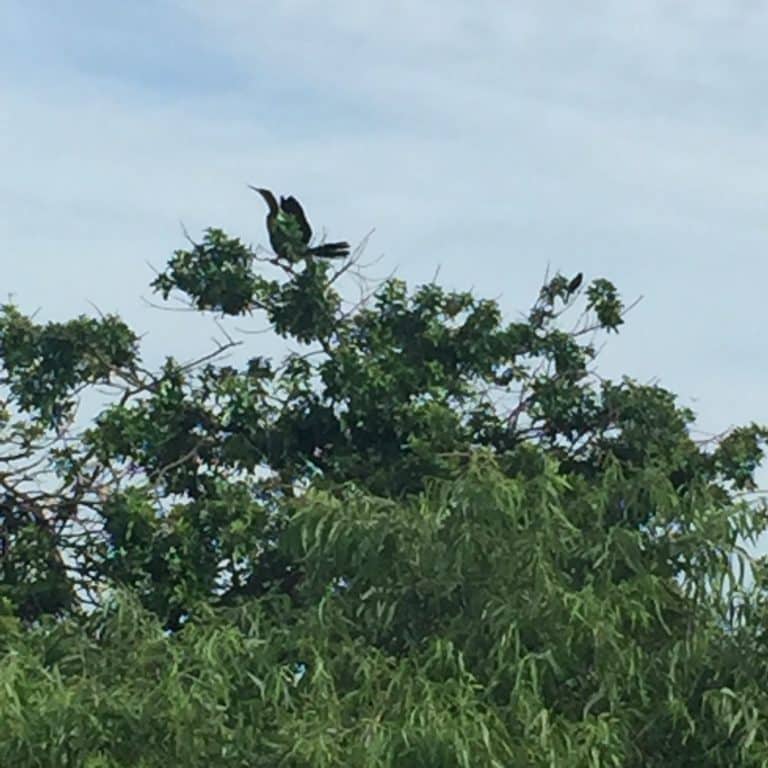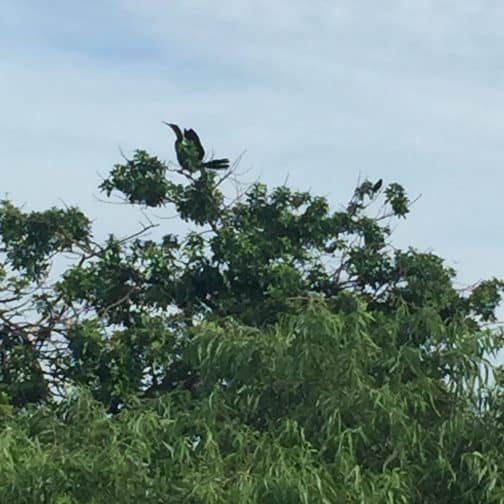 Just a word of warning – there are a couple of the male osprey who are quite the casanovas – having taken multiple female ospreys as their mates!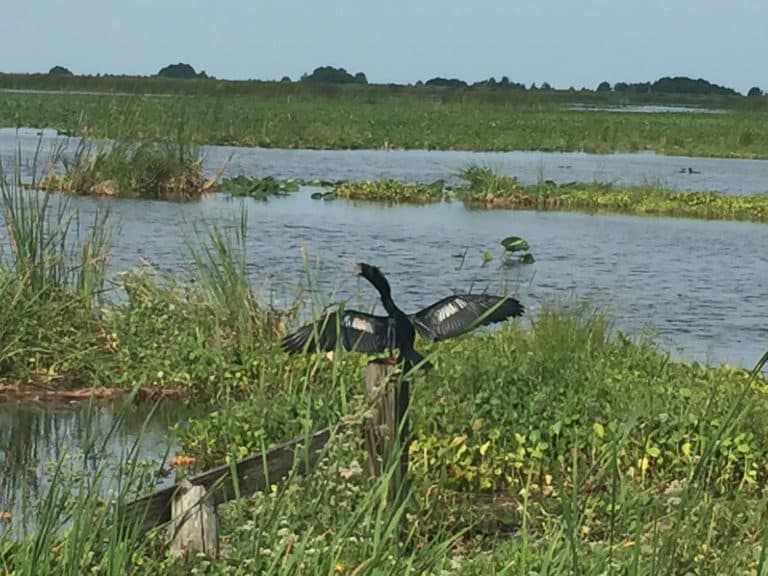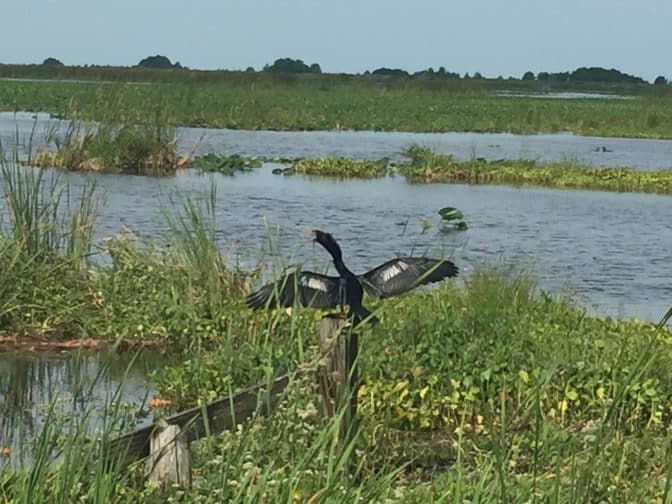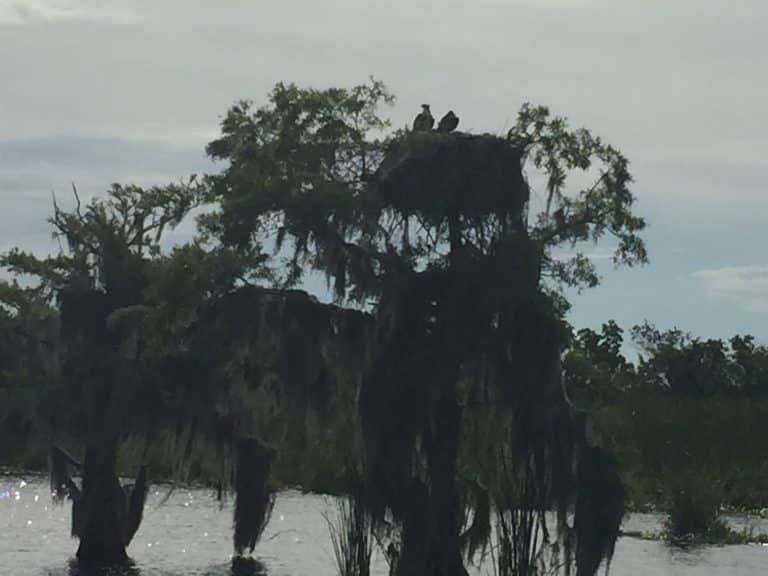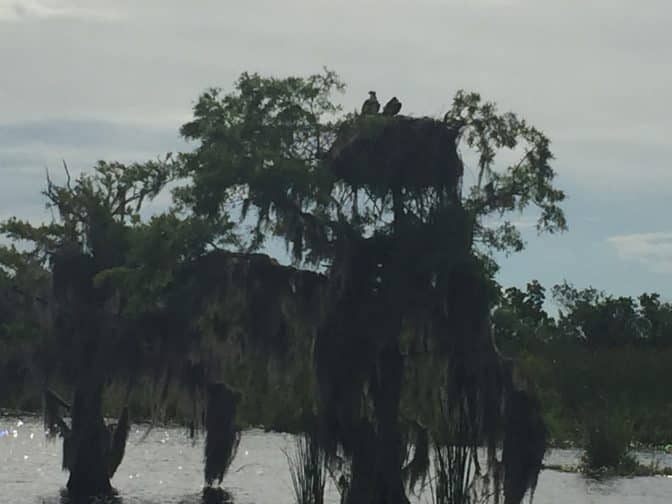 Fun & Educational for Everyone!
Kids, parents, and grandparents will love this multi-generational activity! And to hear the captains talk about all the wildlife and history on this tour is an education in itself!
What to Expect on an Airboat Adventure
You'll fly over the water, slowing down for turns as you explore miles of the natural Florida wetlands. The adventure is one hour, which will fly by almost as fast as the airboat glides over the water. Captain Bob has lived in Indian River on the Treasure Coast for a long time. He has taken airboat adventure tours to a new level with the best fully-narrated airboat adventure tour on the Treasure Coast.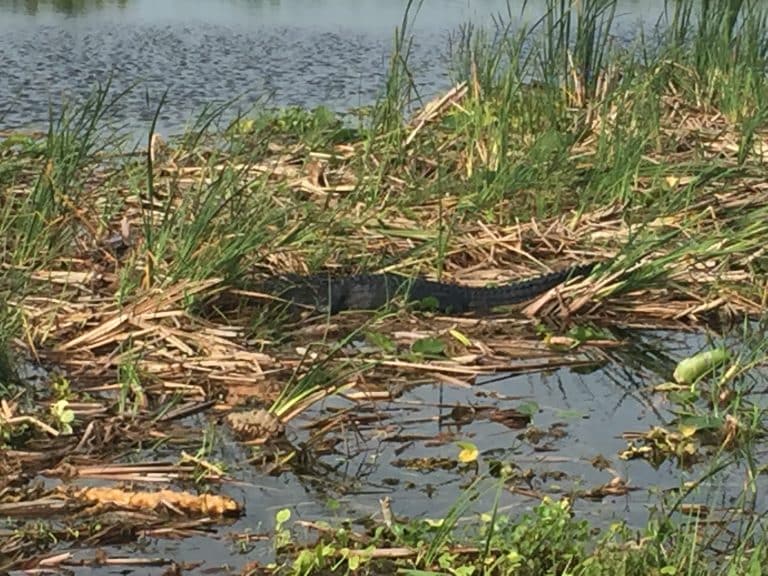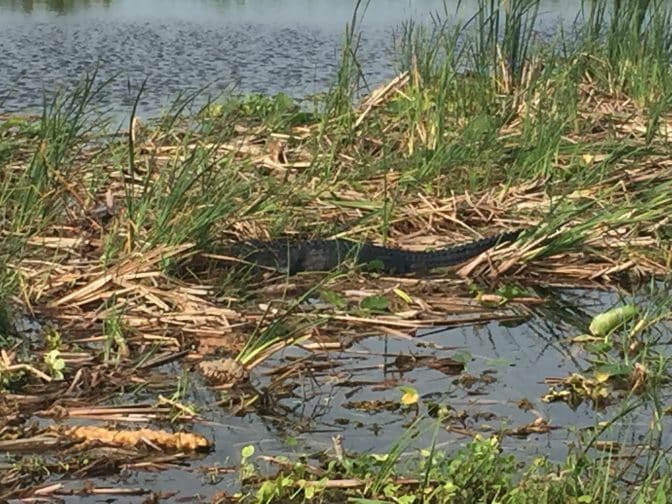 During the tour, everybody wears headsets that allow you to talk and to hear Captain Bob's narration. Not only will he point out the birds, plants, fish, and alligators that you'll see but he will share with you the history of the marshland and how it has been transformed.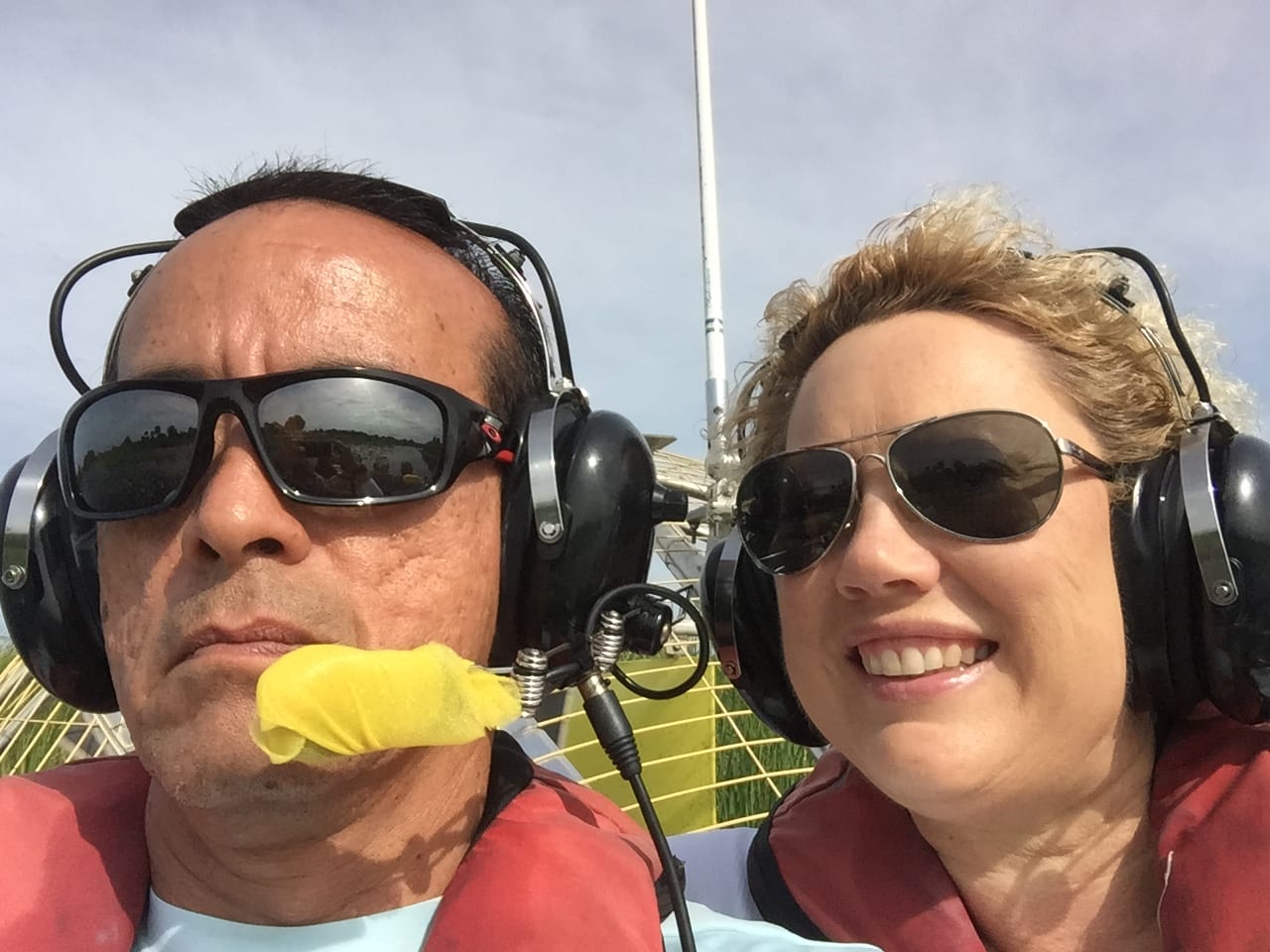 This post may contain affiliate links which won't change your price but will share some commission. As an Amazon Associate I earn from qualifying purchases.
What to Bring With You on Your Airboat Adventure
Bring your camera so you can get shots of all the fantastic wildlife, plants, and alligators (we love the Go Pro Hero 7!)
Sunscreen – the sun can burn even on cloudy days
A hat to protect your face
Sunglasses (we like polarized glasses out on the water)
An expectant and excited attitude
What to Leave Behind
Cell phone – unless you want to risk losing it overboard
Loose things in your pocket that might fall out – maybe your wallet?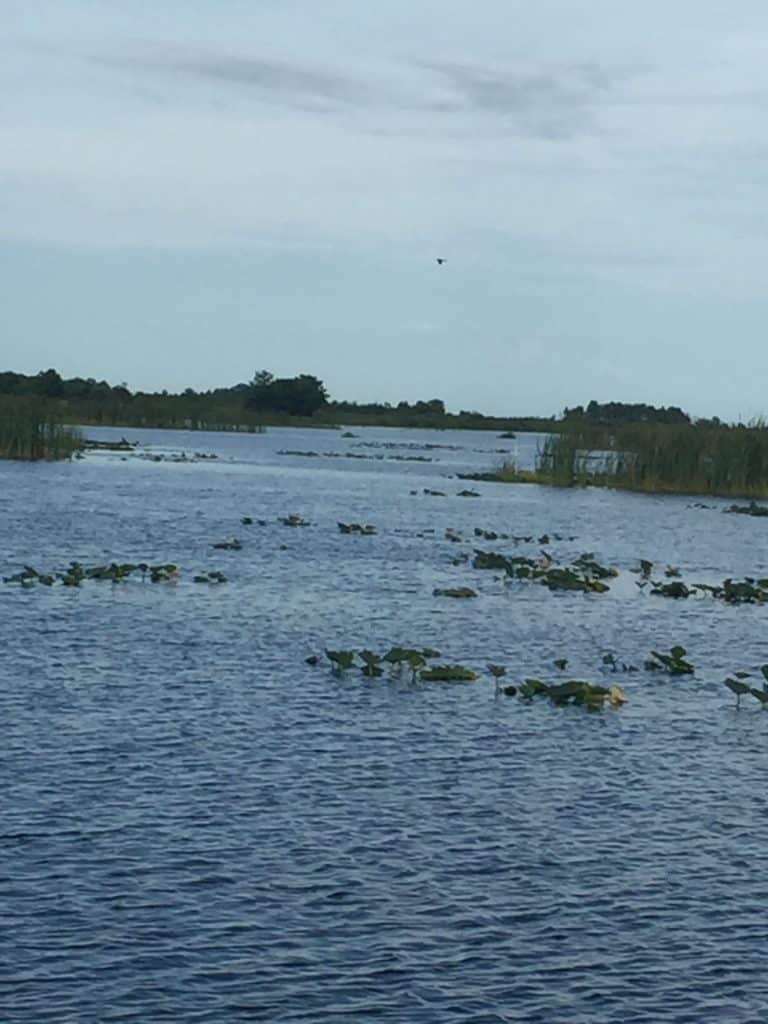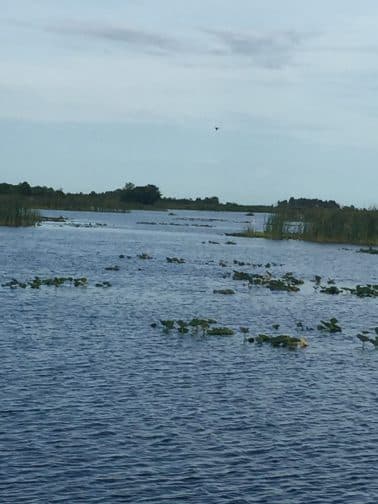 We are big fans of eco-style tours. We have taken them in West Volusia, Florida, St. Augustine, Florida & St. Simons Island, Georgia. Captain Bob's Airboat Adventure Tours are our choice to take our family & friends on when they visit us in Florida!
For more great eco-tours, see our recent article on our 3 Day Escape to West Volusia County.
CHECK OUT WHAT'S NEW ON BETSI'S WORLD
Have you taken a great eco-tour or airboat adventure?
More Florida Travel Ideas You May Like