If you're looking to escape to a quiet beach town with a laid-back vibe, look no further than Flagler Beach. Tucked away on Florida's east coast, just over an hour south of Jacksonville and St. Augustine, this charming seaside town has managed to maintain a personality all its own, banning construction taller than three stories and managing to keep out many of the chain stores and restaurants that have overtaken mom and pop shops across the state. It's the perfect place to kick back, relax, and spend a few days making memories in the sun on your next Florida beach getaway.
You can choose to stay on either side of the Intracoastal Waterway. You'll find many of the chain hotels you're used to on the west side, as well as slightly easier access to the highway, but finding accommodations beachside will make it much easier for you to get around and experience everything this little town is known for. This isn't Miami, so you won't find dozens of options to choose from – instead, Flagler Beach is home to a small assortment of locally-owned hotels and motels, each with their own personality.
Go grab your suitcase, and start packing for your Flagler Beach getaway!
10 Things You'll Love About Flagler Beach
Where to Stay
#1 Take a "Dogcation" in Flagler Beach
Flagler Beach loves dogs! With pet-friendly access, Flagler Beach allows dogs on the beach north of N 10th Street, and south of S 10th Street. The only thing they ask is that dogs remain on a dog leash no more than 5 feet long, and that you pick up after your pet and dispose of your pet waste properly. Zach is excited to go to Flagler Beach to check out the dog-friendly beach and hotels – he got left behind last time.
#2 Large Choice of Pet-friendly hotels in the area
From camping, a beachside vacation home, to a vacation rental condo, to hotels, you have lots of options for a dogcation in Flagler Beach. Our top choices for vacation rentals are the oceanfront Cozy Cottage that sleeps 6, or the amenity-packed Dolphin House right on the water, with a boat dock, pool, and more.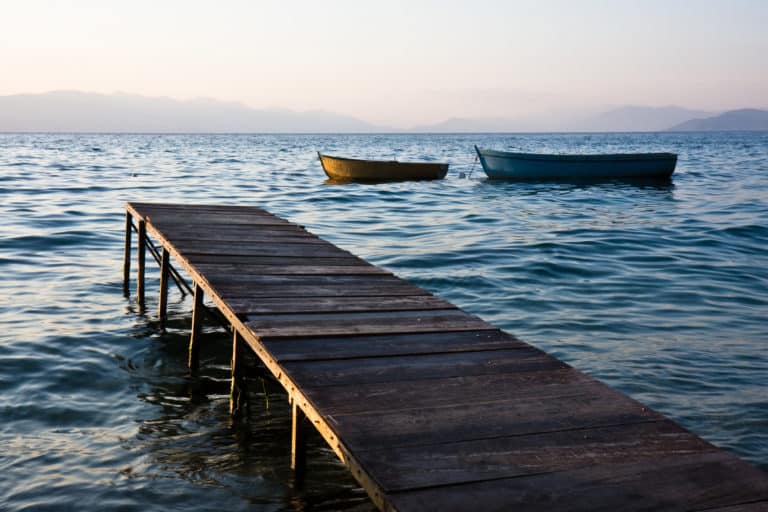 #3 Relax and Unwind for a Couples Getaway
You may choose to leave your pet at home, and escape to Flagler for a much-needed couples getaway. For a spark of romance, book a room at the White Orchid, a romantic inn and spa with an assortment of unique guest rooms and suites to choose from. Many offer ocean views, jacuzzis, and other amenities, but all offer easy access to the beach, as well as local eateries and shops.
For a step up, adults only (good excuse to leave the kids with the grandparents!), check out the Island Cottage Oceanfront Boutique Inn, a slightly more upscale option couples romantic getaway. Similar to the White Orchard, each room here is decorated differently and equipped with its own amenities, including private patios, jacuzzi tubs, and fireplaces. You'll even find fresh flowers waiting in your guest room when you arrive – a lovely touch that goes to show this inn is on a mission to make your vacation great.
Local Eats in Flagler Beach
#4 Coffee & Breakfast at By the Sea Cafe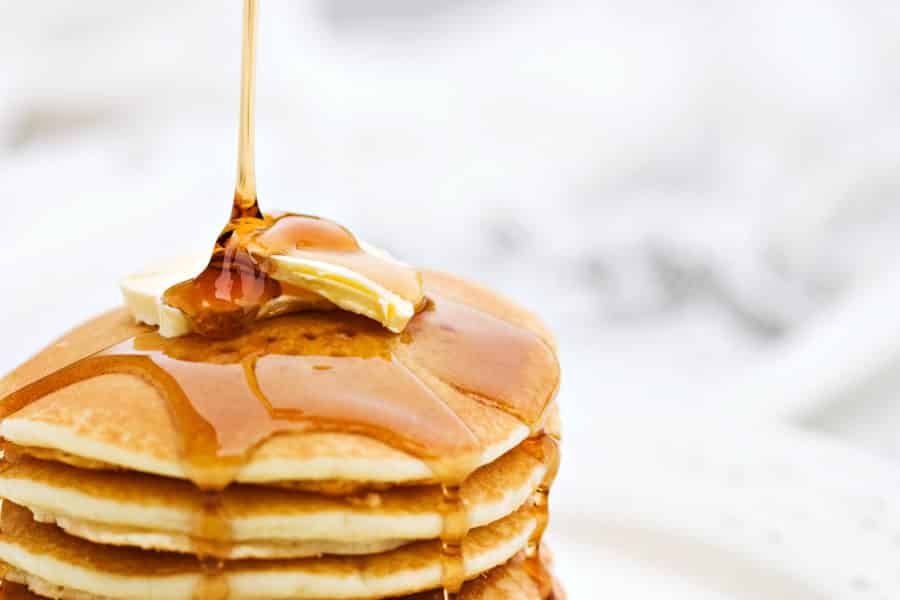 Start your weekend getaway with breakfast from By the Sea Cafe as you plan your day.
#5 Lunch on the Go
The Net by George is a family-friendly restaurant and offers a wide selection of fresh seafood. It's casual laid back atmosphere is perfect for a relaxing lunch after a morning on the beach.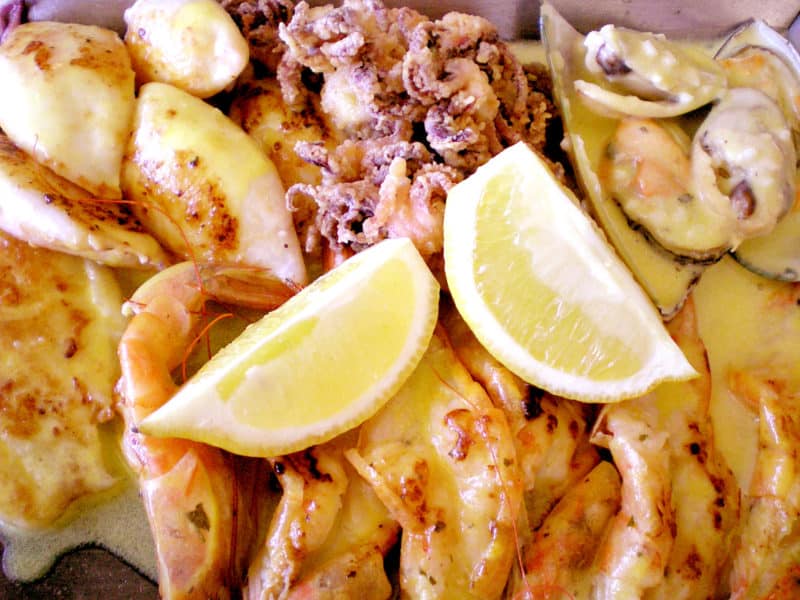 #6 Seafood
If seafood is what you're craving, however, you're in luck. Most of the restaurants in town shine a spotlight on fresh fish and other proteins plucked from the ocean. Split a pound of peel-and-eat shrimp as you sip on your favorite wine and admire the oceanfront views at High Tides at Snack Jack, or Flagler Fish Company, an intimate spot with an impressive fresh fish selection.
 This post may contain affiliate links which won't change your price but will share some commission. As an Amazon Associate I earn from qualifying purchases.
What To Do in Flagler Beach
#7 Relax & Soak Up the Sun
Flagler Beach is truly a town for those appreciate soaking up the sun and appreciating nature's beauty. You have to spend at least some of your time there taking advantage of the beaches. Throw down a towel, slather on the sunscreen  and soak up some sun as you catch up on your latest beach read, search for seashells, and cool off in the Atlantic Ocean. For those who prefer a more active experience at the beach, you're in luck, as Flagler Beach is a prime spot for surfing and fishing.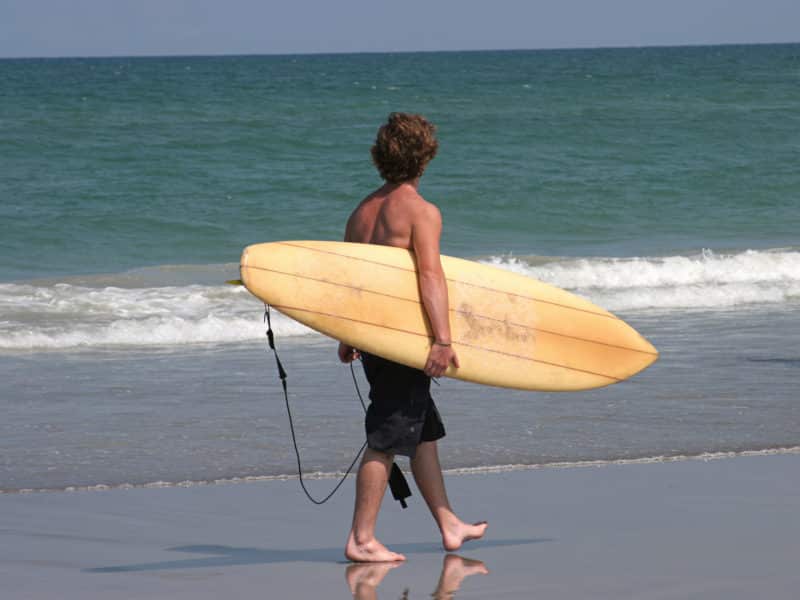 #8 Shopping
If you love to shop, you'll find a handful of boutiques to explore, each filled with its own assortment of local souvenirs, artwork, and other goodies.
#9 Get Out & Explore
Prefer to experience a taste of Old Florida? Head a few miles east of the beach to find Bulow Plantation Ruins Historic State Park, which is home to a sugar mill and other remnants from this once-thriving business, destroyed in 1836 as a result of the Second Seminole War.
The Flagler Beach Historical Museum runs the gamut of history from the Stone Age to the Space Age. You find prehistoric bones to the flag that was carried onboard the Shuttle Endeavour to dehydrated astronaut food. Packed with history this museum is fun for the entire family!
#10 Take a Day Trip to St. Augustine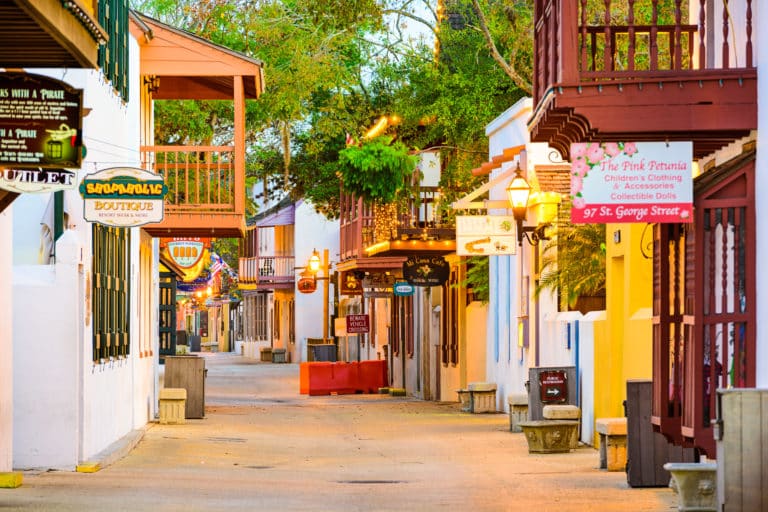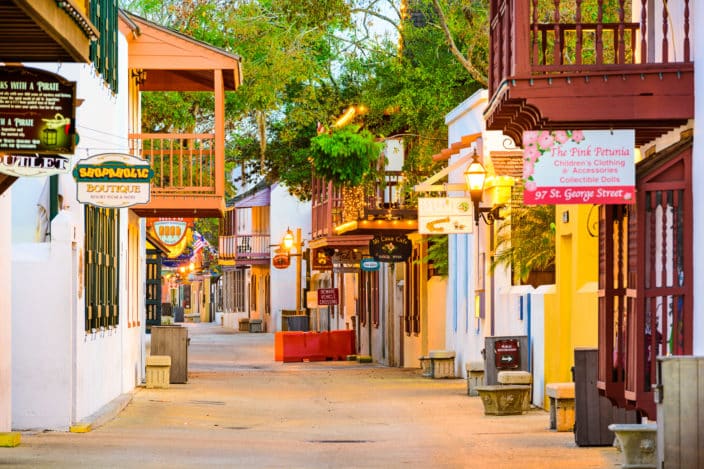 America's oldest city, St. Augustine, is rich history and its Spanish roots are evident in the local architecture, and between the pedestrian-only streets, the delicious restaurants, bars, and wineries, and the numerous art galleries and attractions you'll find there, it's an excellent way to spend a day. Don't miss out on tours like Ripley's Believe It or Not, the Trolley Tour, and more when you visit St. Augustine.
A beach getaway to Flagler Beach is a wonderful option for anyone looking to escape to a quiet place to slow down, relax, and experience the beachside lifestyle Florida is known for, and an ideal getaway from the chaos of life.
CHECK OUT WHAT'S NEW ON BETSI'S WORLD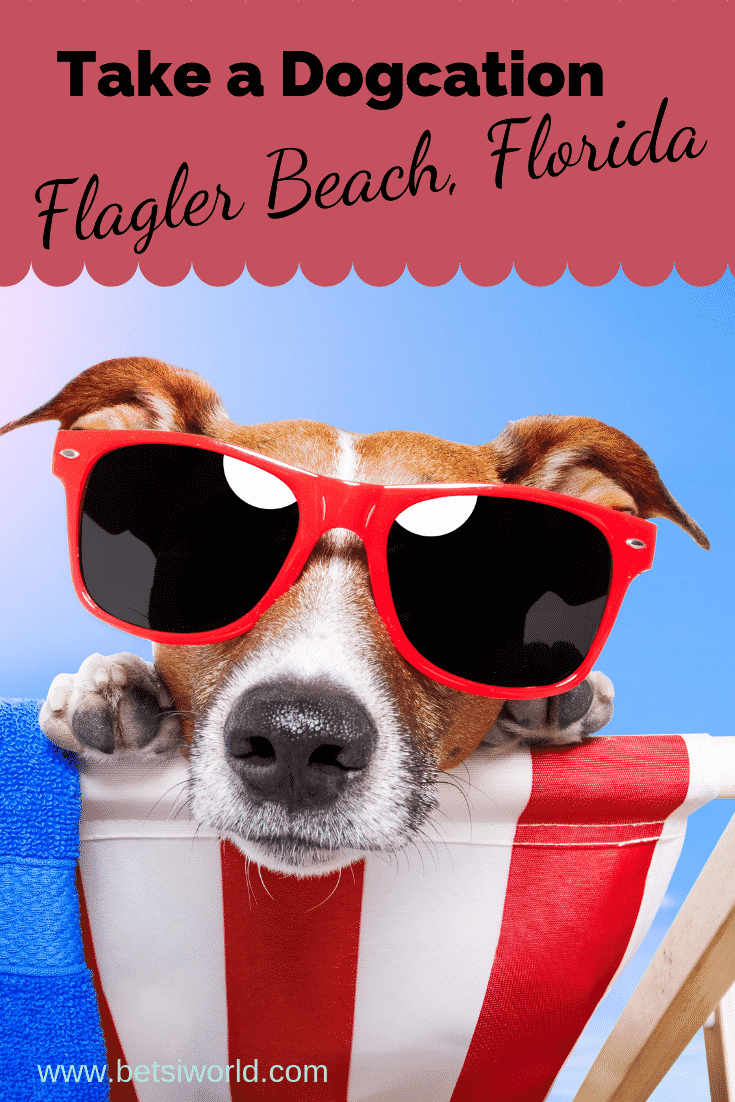 Want More? Click on more Smart Lux Getaways Now
Romantic Getaway to St. Augustine
10 Things to Love About Vero Beach
Airboat Adventure on the Treasure Coast
10 Reasons to Choose Sandals for Your Romantic Getaway
Beach Vacations You'll Love