Vero Beach sits at the intersection of green and glamorous, a gem on Florida's Treasure Coast. This cool, fresh, and low-key coastal town with an upscale feel is a haven for beach lovers, a mecca for treasure hunters and a perfect recipe for adventurers. Take a stroll down Ocean Drive, and make your way to South Beach. Sink your toes in the sugar sand beach, as you gaze out over aquamarine water as you begin your getaway.
Just a short 70 miles south of the Kennedy Space Center, Vero boasts 100,000 acres of conservation land and 26 miles of pristine beaches – perfect for an early morning or late evening stroll. Escape the chaos of life and find your bliss in Vero Beach for a weekend getaway or longer.
We love living near Vero Beach because of the small town feel, and all there is to do! It is a short drive to other major Florida cities, making travel a breeze. We're sure you won't disagree with these ten fun things to love about Vero Beach.
Best Things To Do In Vero Beach
McKee Botanical Garden

The history of McKee Garden's goes back to 1932 when Arthur G. McKee and Waldo E. Sexton opened McKee Jungle Gardens. The extensive water lily collection – the largest in the state – is due in part to this duo, who began collecting water lilies and orchids. Now, this 18-acre tropical paradise is filled with native plants, exotic botanicals, and Old Florida charm. Trees, waterfalls, and historic structures are found throughout, each with a story, and just waiting for you. McKee Garden hosts cultural programs, art exhibits, educational programs, and special events throughout the year.
Blue Cypress Lake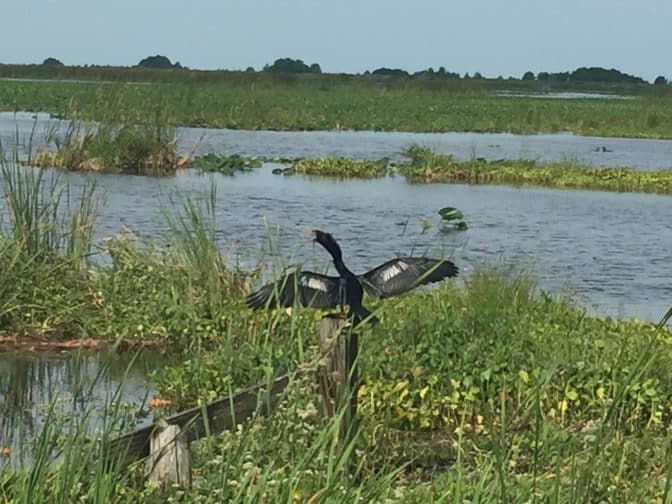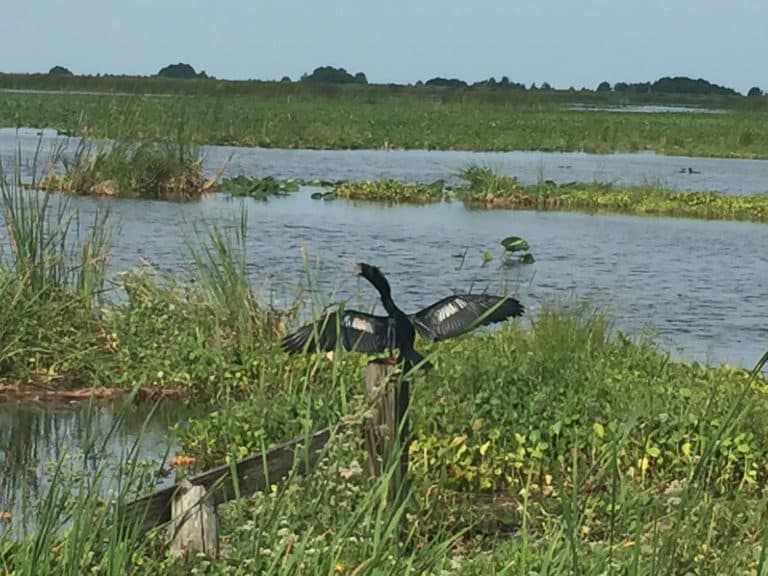 The Blue Cypress Lake is part of the Blue Cypress Conservation Area in Fellsmere. Here you'll find the perfect high-speed adventure – as you whiz through the marsh, swamp, and lake while spotting wildlife like alligators and osprey in their natural habitat. Blue Cypress Lake is home to some fabulous fishing and is one of the top osprey nesting sites in Florida. For a more peaceful trip, kayak out on the lake and view osprey nests and towering cypress trees up close.
Sea Grape Trail Beach
Sea Grape Trail Beach features a wreck that is so close to shore that you may find your own treasure. Shards of pottery and small coins wash up on the coast just waiting for a treasure hunter to see them. This beach has a paved parking lot and a boardwalk leading to the beach. This special Vero Beach gem is the perfect place to visit when you are looking for a secluded piece of paradise.
The McLarty Treasure Museum & Mel Fisher's Treasure Museum
Speaking of treasure, don't miss taking a trip out to these treasure museums in Sebastian. The McLarty Treasure Museum is on the site of the 1715 treasure fleet salvors camp and features artifacts from the fleet.
Back in the 190s Kip Wagner was walking the beach and happened to see a gold coin washed up on the beach. That finding set off treasure fever right here on the Treasure Coast. Just down the street is Mel Fisher's Treasure Museum, featuring artifacts and finds from Fisher. Mel Fisher found the first big treasure find from the 1715 fleet while working with Kip Wagner and the Real Eight team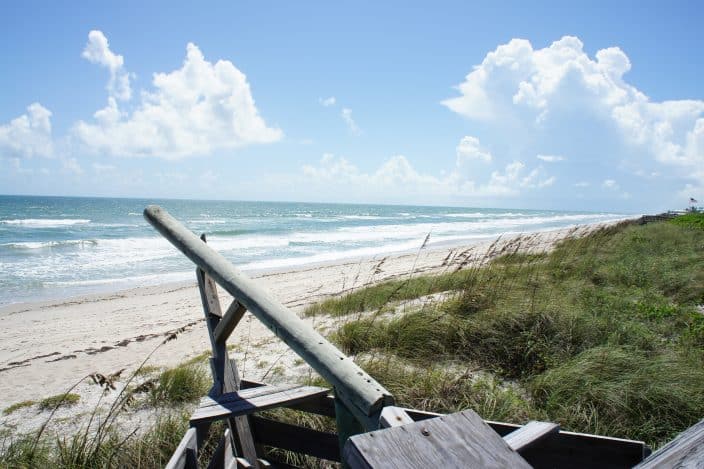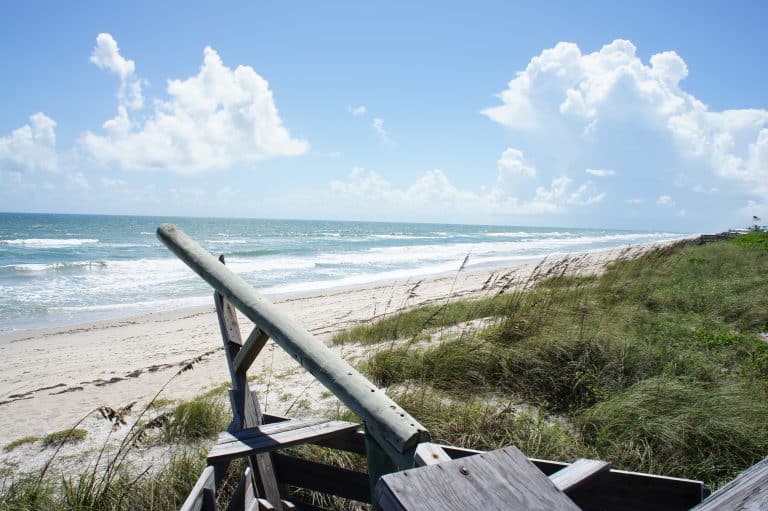 Vero Beach Museum of Art
What a surprising find! This museum is located right in the heart of Vero Beach. Two outdoor sculpture parks, with stunning metal statues, beckon you to explore the exhibits that wait inside. There are five art galleries, an art library, the museum store, and café.
The museum currently asks all its guests to follow social distancing guidelines, as well as the use of masks and temperature checks. The guided group tours, as well as the docent tours are also suspended at this time.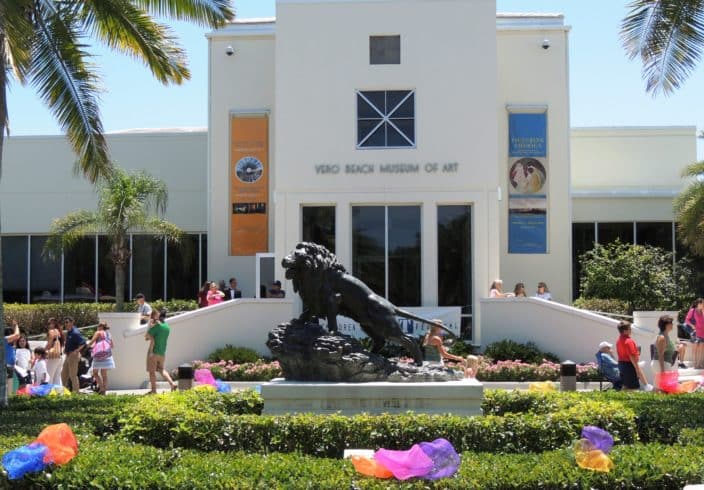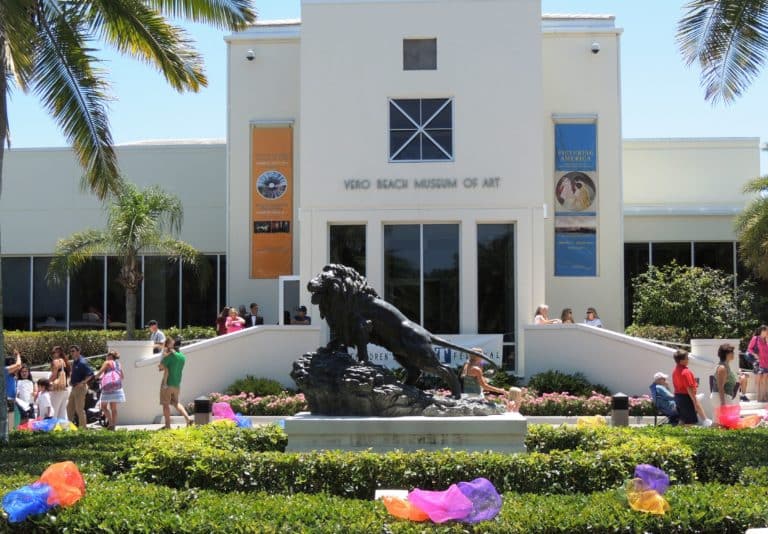 Vero Beach Downtown Arts District
We love the downtown arts district in Vero Beach! There are so many eclectic restaurants, boutiques, and of course, art galleries that feature the works of our local artists. Stroll the streets on the first Friday of every month when the Downtown Arts District opens its doors and runs a trolley.
Don't miss out on the beautiful art murals all over downtown Vero Beach. New murals are popping up everyday and there's even a mural trail you can follow! Under the guidance of the mural trail you can see beautiful art and explore the city at the same time.
Skydive Sebastian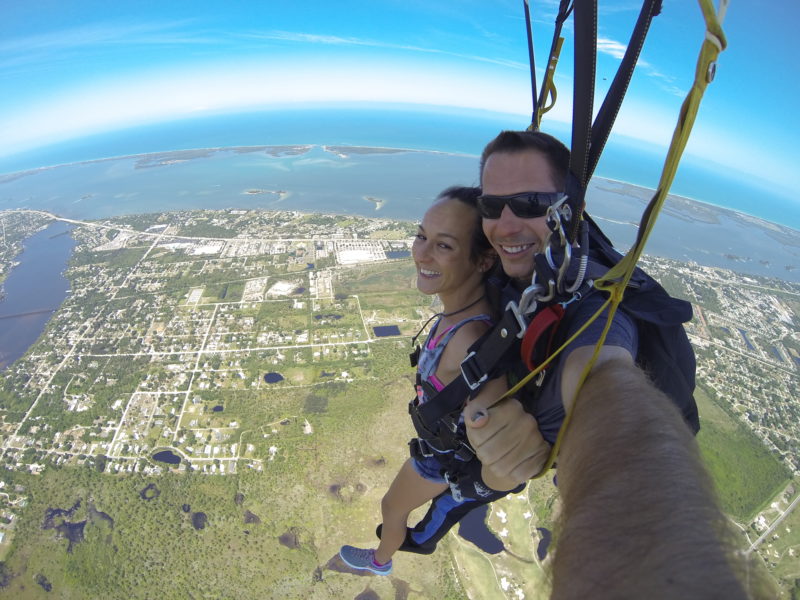 For real adventure junkies, skydiving at Skydive Sebastian is a must! A tandem skydive over the Florida coastline is an unforgettable experience as you have a birds eye view of the Sebastian Inlet and the Atlantic ocean.
 This post may contain affiliate links which won't change your price but will share some commission. As an Amazon Associate I earn from qualifying purchases.
Where to Eat in Vero Beach
Southern Social
Are you looking for Southern classics with a modern twist? Then Southern Social in downtown Vero is just the place. This rustic chic eatery features handcrafted cocktails that pay homage to Hollywood's golden era – imagine a place that Bogey and Bacall would be, drinking cocktails as conversation swirls around like an olive in a martini. Southern Social is big city culture with a cocktail selection to rival those seen in New York City.
Riverside Café
Overlooking the Indian River Lagoon, Riverside is THE place to view stunning sunsets. Riverside is a favorite hangout of Jake Owen, Vero's hometown kid, who got his start right here. For boaters, Riverside offers a dock, so come on by boat, tie up and grab a delicious meal – we love the tuna tacos at Riverside – they are amazing! And don't miss their Sunday brunch, it features a carving station, made to order omelet bar, and a vast selection of hot and cold dishes.
Kilted Mermaid
The only way to describe the Kilted Mermaid is quirky and eclectic. Boasting one of the largest selections of craft beer and wine we've found in the area, it has quickly become one of our favorite eateries.
The specialty of the house is fondue – including both appetizer and dessert fondues. The Kilted Mermaid is an ideal choice for a casual night out in a neighborhood pub.
Where to Stay in Vero Beach
When visiting Vero Beach you have a large choice of hotels from swanky beachfront hotels like Gloria Estefan's Costa d'Este to the Vero Beach Hotel by Kimpton, to the funky, eclectic Driftwood Resort, crafted of driftwood, to Disney's Vero Beach Resort, boasting a fantastic spa.
---
Vero Beach is a hub of adventure, relaxation and the arts. Whatever you choose to do, you're sure to find enjoyment and excitement in this lovely town. This coastal town's vibe is exactly what couples, singles or families, alike need to unwind and refresh.
CHECK OUT WHAT'S NEW ON BETSI'S WORLD
We love Vero Beach and highly recommend taking a trip here on your next vacation! Have you been to Vero Beach? What is your favorite thing to do there? Let us know in the comments below!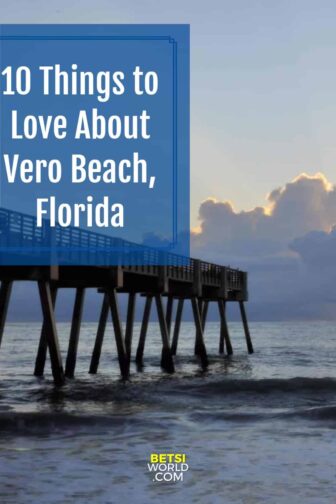 Here Are Some Other Vero Beach Destinations To Enjoy
10 Things to Love About Vero Beach, Florida
Cajun Cove Restaurant, Vero Beach, Florida
More Florida Travel Ideas You May Like