Deciding what to pack for your Florida vacation can be overwhelming, especially if you are going to be doing a ton of different activities. A Florida Vacation packing guide makes it much easier – you won't forget important items and can focus on all the fun you'll have from visiting theme parks to relaxing on the beach or by the pool to hiking trails, and more. With a vacation packing guide checklist, you can check off each item as you pack it, and then you'll know you've packed everything you need to enjoy your fabulous Florida vacation!
Women's Packing Guide
When you pack for a week-long Florida vacation, take 1 casual sundress and 1 dress that you can dress up a little bit for a nice evening out, five days of casual clothes, two swimsuits, one coverup, essentials, and accessories. Generally, I'll take one short sundress and one longer, flowy dress that can work for a dressier night out, or for a casual night out.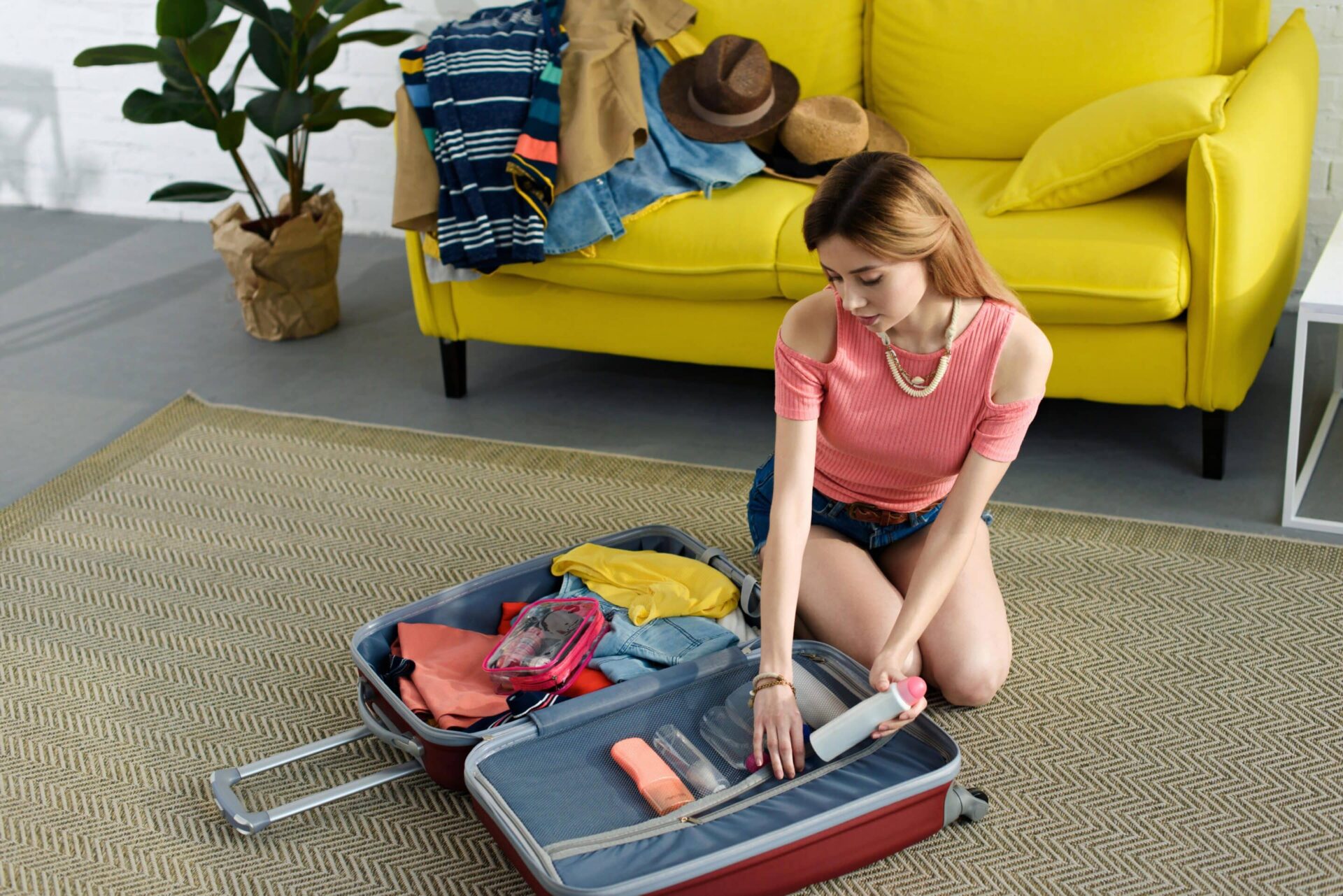 For accessories, I would pack my favorite sunglasses, because you cannot visit Florida with your favorite sunglasses! We love our Sunglass Warehouse sunnies – they are cute, and affordable! In addition to your shades, you'll want to pack a crushable hat, a selection of bangle bracelets, two pair of earrings, and a cute long necklace or scarf.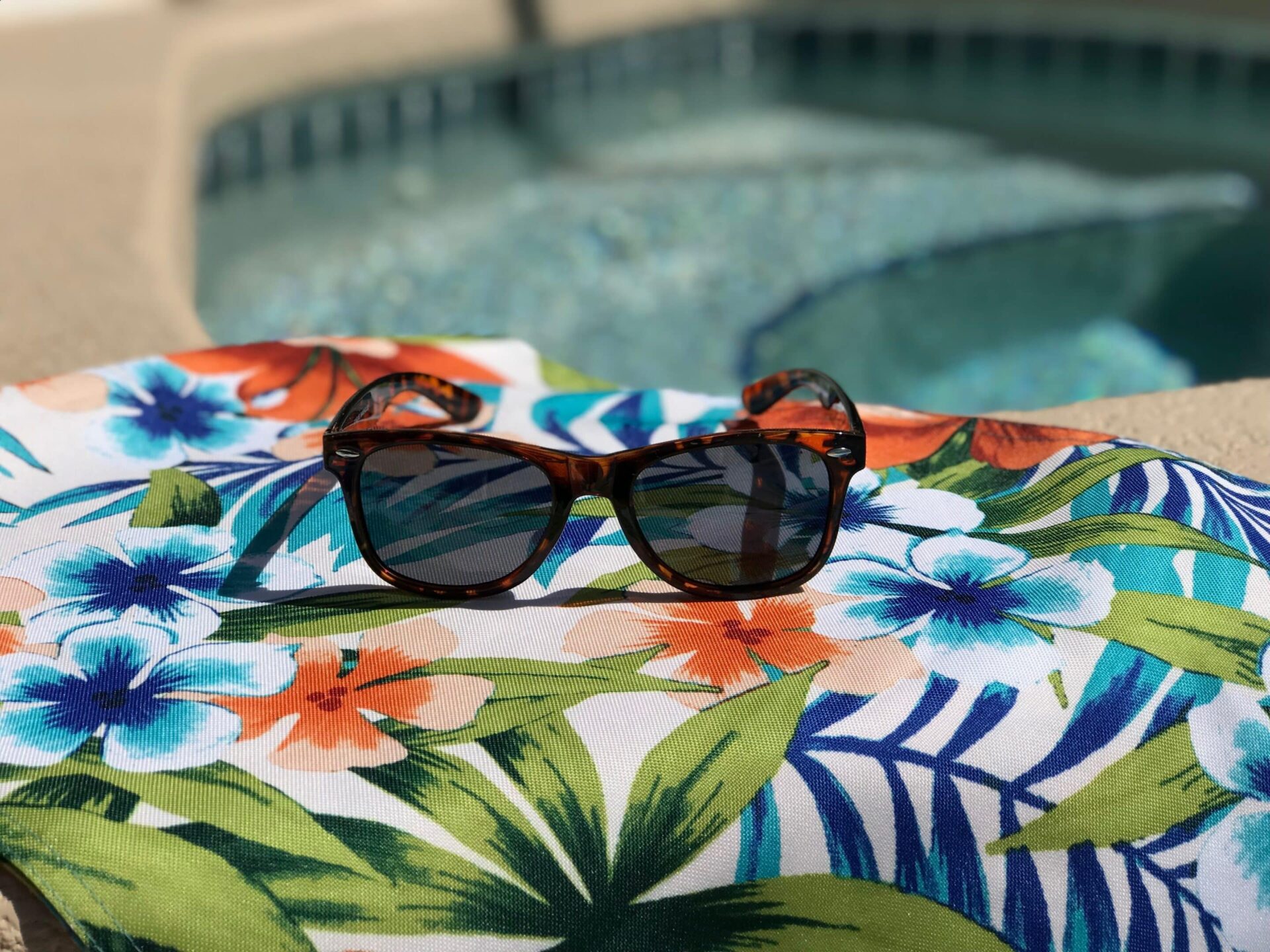 Men's Packing Guide
T-shirts and polo shirts are universal wear for men in Florida. Plan to pack five pair of shorts, one pair of light long pants, and a mix of seven shirts – polos and T-shirts, and two swimsuits.
What Else Should You Pack?
Bring plenty of sunscreen to protect yourselves from sunburn, a cute beach bag, and sunglasses for everyone.
Do make sure you bring your cell phones, chargers, and a camera to capture all the wonderful Florida memories! An iPad or Kindle is a great way to carry your reading with you for relaxing on the beach or by the pool.
 This post may contain affiliate links which won't change your price but will share some commission. As an Amazon Associate I earn from qualifying purchases.
Tips for Vacation Travel Packing
Vacations are supposed to fun, right? But the stress of planning and packing for a vacation trip can suck the life and the fun right out of it. These five tips will help alleviate your stress, ease your planning and put the fun back into your Florida vacation getaway!
Tip One: Pack within a color palette. This lets you mix and match all of your tops, bottoms, dresses, sandals, and accessories, and maximizes your wardrobe and minimizes your packing.
Tip Two: When Jim and I travel together we divide our checked items into two suitcases – in case one of our suitcases gets lost or delayed we'll still have clothes to wear.
Tip Three: Take a photo of your checked luggage & the identifying tag. This way if your luggage is lost you can show the airline what the bag looks like, making it quicker and easier to return to you. I also take photos of anything valuable that I am packing in my checked luggage, so there will not be a dispute with the airlines in the event of lost luggage. True story here – someone we know packed their parent's cremains in their luggage, and the luggage was lost. When they filled out the lost luggage form for the airline, they put "human remains". Needless to say, they had a lot of explaining to do to the airline!
Tip Four: When you pack, ask yourself, "Do I really need this?" If the answer is no, then leave it out!
Pack Light because Less Fuss = More Time to Play = More Fun = More Memories!
Tip Five: Use a packing list to ensure that you have all your essentials for your trip. It is always handy to plan ahead! Download our free packing guide for easy stress free packing for your next vacation!
CHECK OUT WHAT'S NEW ON BETSI'S WORLD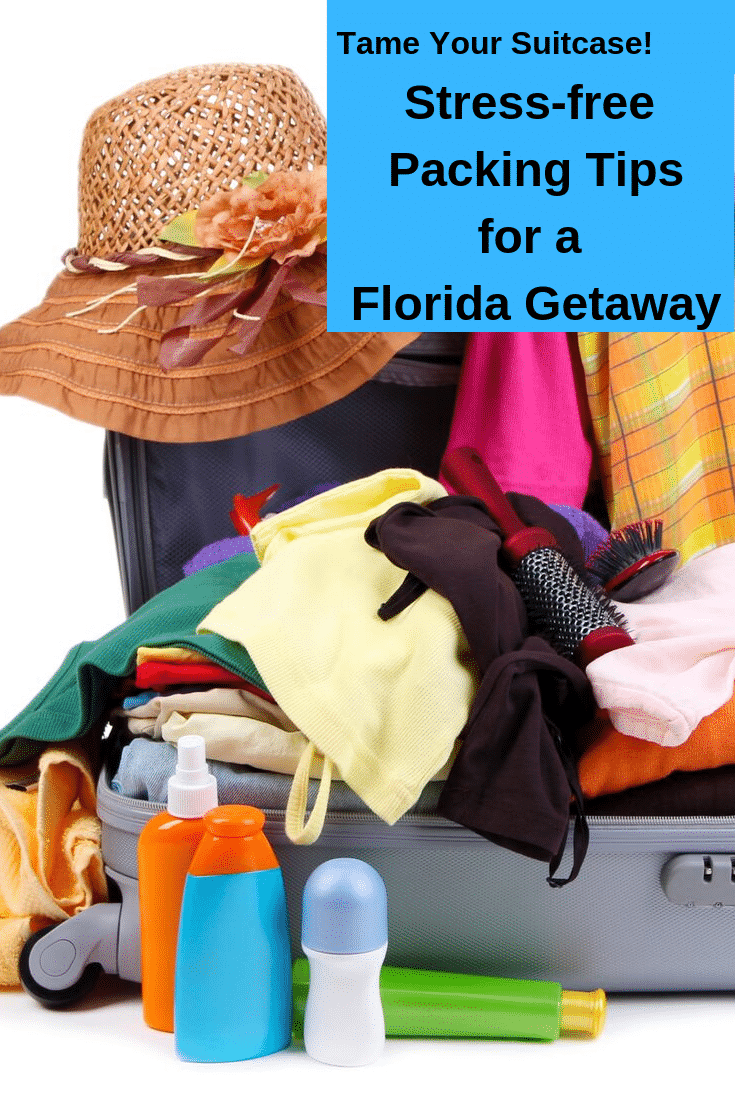 Other Packing Tips and Tricks You May Enjoy