This creamy, custard-like rice pudding is so delicious and easy to make, it just might become your new favorite dessert. It is wonderful on its own with a sprinkle of ground cinnamon and maple syrup or with some fresh berries and whipped cream.
Plus, this rice pudding recipe is made in an Instant Pot so it will be ready in no time, with minimal clean up! I love to serve this with fruit as a dessert or even as a special Sunday morning breakfast treat.
How To Make Rice Pudding From Scratch
Rice pudding has always been one of my favorite sweet treats. I think I've always loved it because of the combination of textures. The chewy rice and creamy custard makes for a really satisfying bite every time. I also love that its not an overly sweet dessert and can be customized with different flavors.
This rice pudding recipe is a classic recipe and therefore, is easy to add to. Feel free to add different fruits, nuts, or spices to make it the exact rice pudding you are craving!
Interestingly, rice pudding can be found almost all over the world in many variations. Rice pudding is usually boiled or baked. Although there are many varieties according to cultures, most rice puddings contain rice, milk, sweeteners, spices, and flavorings.
What Kind Of Rice Is Used For Rice Pudding
Rice for rice pudding is typically a round, short grained rice, like Arborio rice. Arborio rice is an Italian rice which has a higher starch content. Its higher starch content allows the grains to become firm, chewier and creamier when cooked than other types of rice grains. In this recipe I use Arborio rice, however, "pudding rice" is also sold and widely available.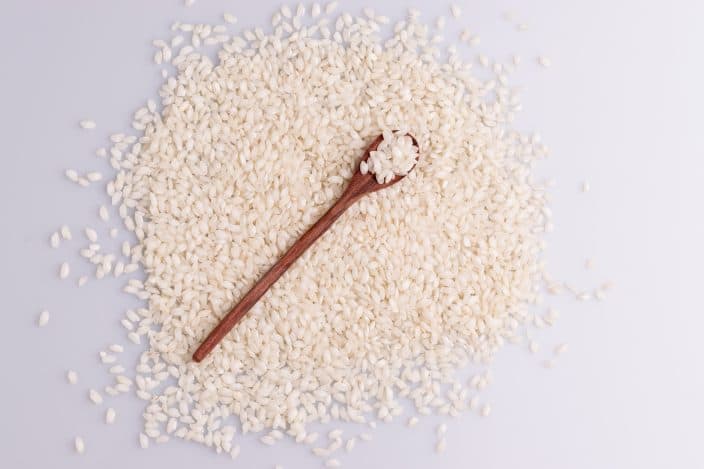 Sweetener Substitutes
Just like with the milk, sweetener choices vary a lot with this dessert. I used maple syrup in this recipe, however any other type would work great as well. If you are on a sugar free diet, then a sweetener like stevia or erythritol would be a good option. Dates work great if you are looking for a whole food, purer source of sweetness. Alternatively, honey, brown sugar or sweetened condensed milk all work as a sweetener.
Milk Alternatives
A variety of milks are used when making rice pudding. Whole milk, cream or coconut milk will add more body and creaminess to the dish than would skim or milks with a lower fat content.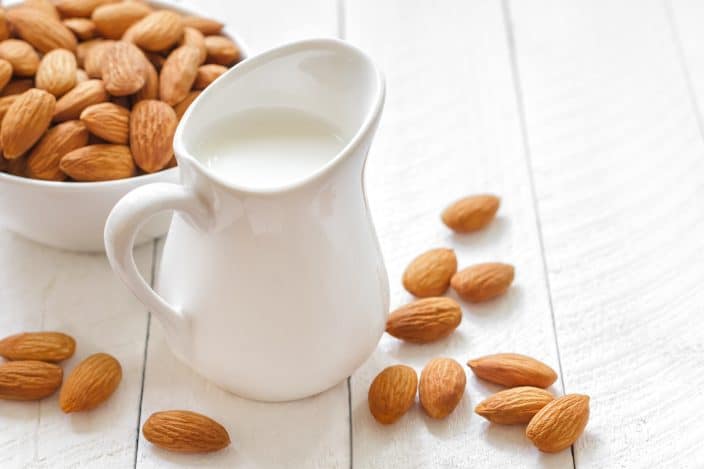 However, all milks will taste delicious in your end product. In this recipe, I use almond milk. If you don't like almond milk, but would like to stay plant based, I would recommend coconut milk. If you are looking for a really rich dessert, try using cream or half and half.
Cooking Rice Pudding In The Instant Pot
For this easy rice pudding recipe, first grab your Instant Pot and add some olive oil to the bottom. Turn your Instant Pot to the sauté setting and adjust the heat to normal. Add the rice and gently stir until lightly toasted. Toasting the rice brings out a nice nutty flavor and helps to break down the starch.
Next, turn the Instant Pot off and add your almond milk, maple syrup, vanilla extra, cinnamon and salt. If you wish to make any substitutions like using a different milk, sweetener or spice, do that at this step. Stir all the ingredients with a spatula or wooden spoon until well combined.
After everything is combined, add the lid back onto the cooker and lock into place. You can set the setting to high and manual and cook for 10 minutes. Make sure that you set the pressure valve to sealing, after a few moments, the Instant Pot will begin building pressure.
In a separate bowl, whisk the eggs and the remaining almond milk together and set aside. After the cooking is complete, turn off the pressure cooker so that the rice doesn't scorch. Release the pressure naturally for about 15 minutes and then allow the rest to release manually.
Next, you will carefully temper the egg mixture with the hot rice pudding. To do this, add one spoonful of the hot rice to the beaten egg mixture and stir to combine. Repeat this step one more time before adding the egg mixture to the Instant Pot. Make sure that the hot rice doesn't cook the eggs.
Finally, set the Instant Pot to sauté and sir the rice pudding mixture continuously until the pudding thickens and the egg is well incorporated. Move the pot out of the pressure cooker to cool. Transfer to a dish or ramekin and eat warm or store it in the fridge to chill before enjoying!
Rice Pudding Toppings
You can choose a variety of toppings to place on your pudding. I love to add extra cinnamon and fresh fruit, but the possibilities are endless. For a party, consider having a topping bar where your guests can customize their pudding. Serve the basic pudding in a ramekin and then let them go wild on the toppings! For example, you could have melted chocolate, fresh strawberries, blueberry compote, nuts, extra spices, chocolate chips, whipped cream..etc! This is beautiful and fun way to spice up your party and your dessert.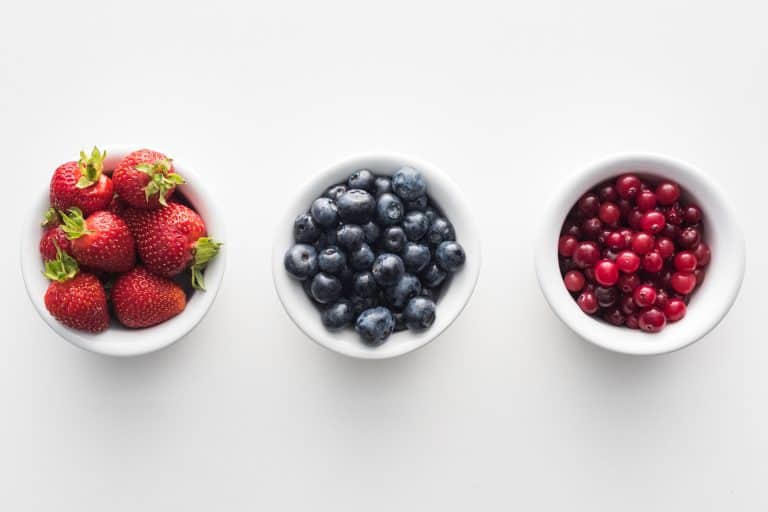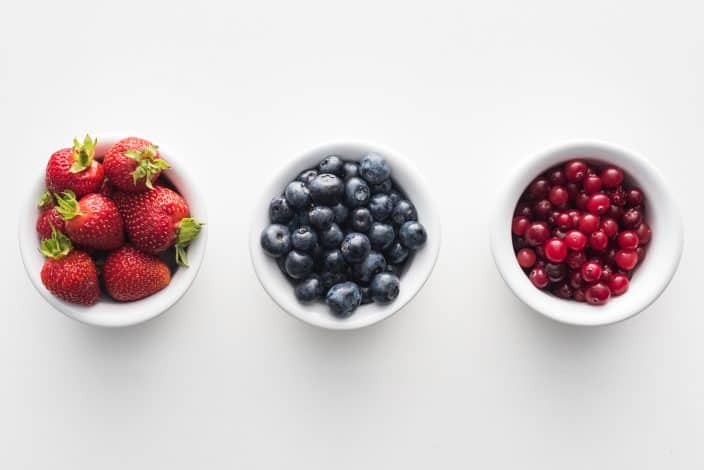 This post may contain affiliate links which won't change your price but will share some commission. As an Amazon Associate I earn from qualifying purchases.
Tools You Will Need To Make Rice Pudding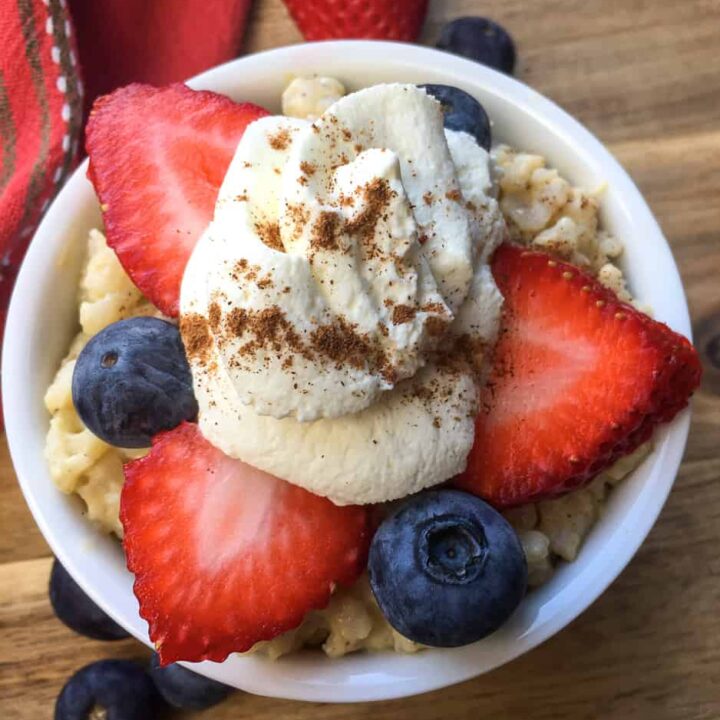 Instant Pot Rice Pudding
This creamy Instant Pot rice pudding is quick and easy to make. Pair it with a warm fruit compote, whipped cream or fresh berries!
Ingredients
2 T. extra virgin olive oil
1 c. Arborio rice, rinsed and well drained
2½ c. almond milk, divided 
2 T. maple syrup
1 t. real vanilla extract
1 t. ground cinnamon
¼ t. salt
2 eggs
Toppings (optional)
Fresh berries
Whipped cream
Warm berry compote
Ground cinnamon
Real maple syrup
Cinnamon sticks
Instructions
Add olive oil to Instant Pot and press the "Sauté" button. Adjust heat setting to normal. Add rice and stir until coated in the oil and lightly toasted, approximately 2 minutes.
Turn Instant Pot off and add 2 cups almond milk, maple syrup, vanilla extra, cinnamon, and salt. Stir to combine.
Add lid and lock into place. Press the "Manual" button and adjust setting to high. Set cook time to 10 minutes and set the pressure valve to "Sealing." After a brief pause, the Instant Pot will automatically start building pressure.
Meanwhile, whisk the eggs with the remaining almond milk in a medium-sized mixing bowl and set aside.
When the cook time is complete, turn the Instant Pot off to prevent scorching. Allow pressure to release naturally for 15 minutes, and then release the remaining pressure manually.
Unlock and remove lid and transfer one heaping spoonful of the hot rice mixture to the beaten eggs and stir to combine. Repeat with another spoonful of rice before slowly whisking the tempered egg mixture into the Instant Pot.
Press the "Sauté" button and adjust the heat setting to normal. Stir the mixture continually until the pudding thickens and the egg is thoroughly incorporated, approximately 3-4 minutes.
Turn the Instant Pot off and immediately remove the cooking container to prevent scorching. Allow pudding to cool slightly before serving or transfer to a storage container and press a layer of plastic wrap across the surface before placing in the refrigerator.
Serve warm or chilled topped with fresh fruit or warm berry compote and a dollop of whipped cream, if desired. Enjoy! 
Nutrition Information
Yield

5
Serving Size

1
Amount Per Serving
Calories

206
Total Fat

9g
Saturated Fat

2g
Trans Fat

0g
Unsaturated Fat

7g
Cholesterol

75mg
Sodium

152mg
Carbohydrates

27g
Fiber

2g
Sugar

13g
Protein

4g
An Quick and Easy Dessert For Any Occasion
Rice pudding is one of those desserts that is always enjoyed. There is something so comforting about it, especially when its served warm. Its also a wonderfully versatile dish that can be kept plain or made fancy for any occasion.
CHECK OUT WHAT'S NEW ON BETSI'S WORLD
Do you enjoy rice pudding cold or hot? Did you try this recipe? We'd love to hear from you in the comments below!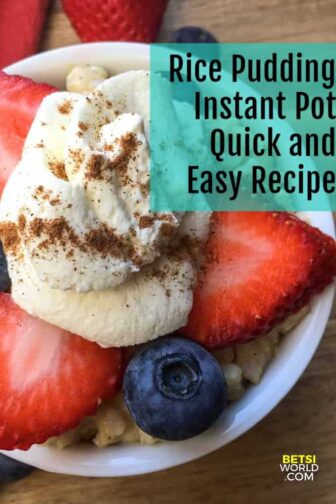 Other Treats You May Like