The Best Pumpkin Dessert
Pumpkin Mousse may sound like an odd combination, but wait until you try it! It is one of the most decadent fall treats you will try this season.
This pumpkin dessert is almost like a pumpkin pie but in mousse form. Its extremely creamy, rich and full of the pumpkin flavors we all love. Pumpkin spice lovers pay attention, this one's for you!
The Benefits of Eating Pumpkin
Believe it or not, pumpkin is actually a very healthy fruit. Many believe it to be a vegetable, but because it contains seeds, it is classified as a fruit. Pumpkin is very low in calories and contains high amounts of Vitamin A and beta-carotene.
This orange fruit is also high in antioxidants and immunity boosting vitamins. Additionally, pumpkin is in season which means now is the time to consume it for optimal nutritional benefits!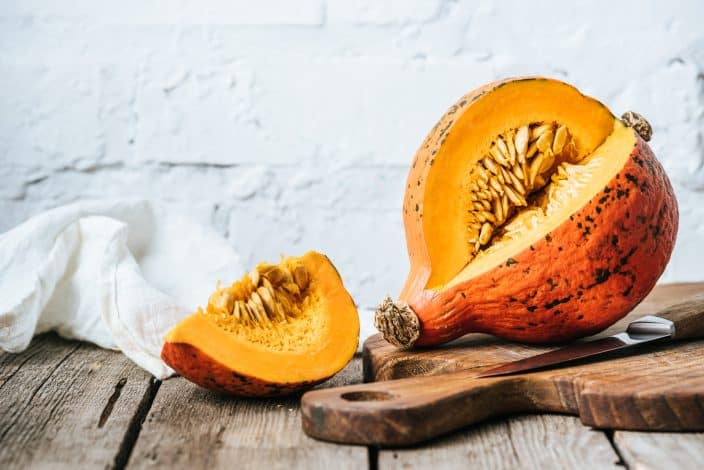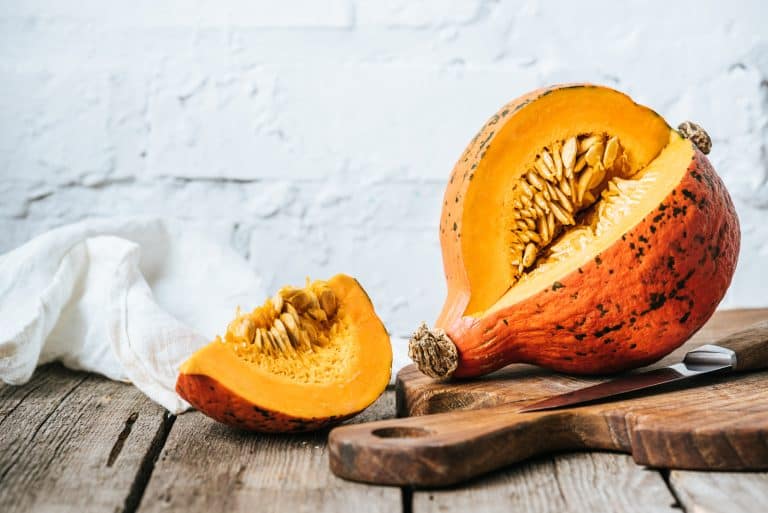 Pumpkin is easy to make and can be bought in a few different forms. Pumpkin puree, whole pumpkins, and cubed pumpkin can all be found in the grocery store. These different forms of pumpkin make it easy to choose exactly what you need for your culinary creations. This recipe calls for pumpkin puree which cuts down on preparation time and still packs a nutritious punch!
How To Make The Creamiest Pumpkin Mousse
If you're a pumpkin pie fan, then you're probably planning on making it this Thanksgiving. However, might I suggest a new spin on the classic fall dessert? Pumpkin mousse takes everything you like about pumpkin pie and pumpkin cheesecake and combines it in an easy to prepare flavorful treat.
As an added bonus, this mousse is gluten free and refined sugar free. This recipes calls for heavy whipping cream, cream cheese, and pumpkin puree to create a wonderfully rich and soft texture. It then adds maple syrup, vanilla extract and pumpkin pie spice to bump up the flavor to mouth watering levels.
For this recipe you'll need to use an electric hand mixer or a stand mixer. You need something with lots of power in order to whip the whipped cream into a thick enough consistency to make a mousse. The use of this tool makes this recipe come together in just 10 minutes.
After that, you will need to scoop your pumpkin spice mousse into individual ramekins and chill them in the fridge. Once they are chilled feel free to garnish each portion, if you'd like to finish them beforehand!
What I love about this recipe is that you can make it a personal dessert for each person. Everyone at your Thanksgiving table can have their own little ramekin or glass cup. You can dress your pumpkin mousse with fun toppings like whipped cream, pecans or ginger snap cookies.
For extra personalization consider serving the mousse plain and then have your guests top their desserts with toppings of their choice at the topping bar!
 This post may contain affiliate links which won't change your price but will share some commission. As an Amazon Associate I earn from qualifying purchases.
Tools You Need To Make This Thanksgiving Dessert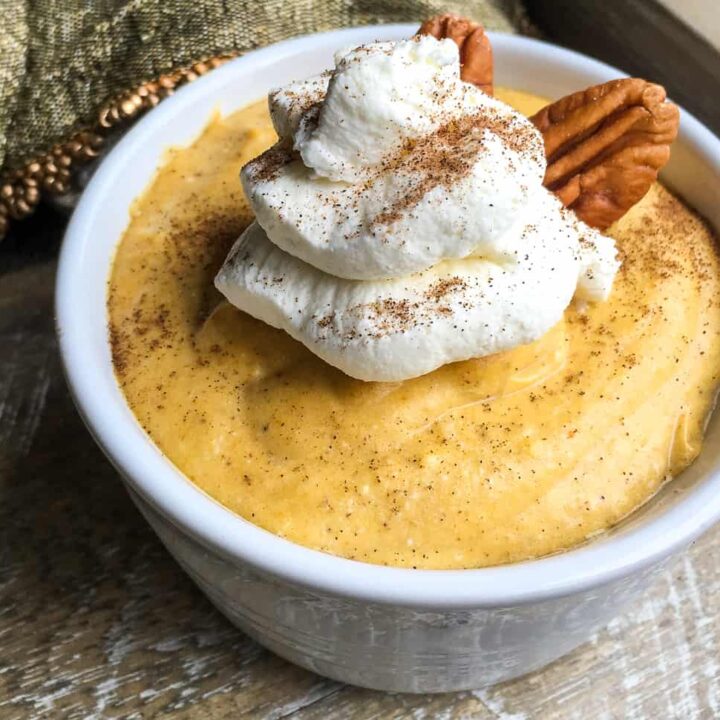 Pumpkin Mousse
Total Time:
1 hour
10 minutes
Ingredients
1 pint heavy whipping cream
6 T. real maple syrup, divided
1 15-oz. can pumpkin purée (not pumpkin pie filling)
8 oz. cream cheese, softened, cubed
2 T. pumpkin pie spice 
1 t. real vanilla extract
1/3 c. half & half
Optional: Pecan halves; Ground cinnamon, for dusting; Ginger Snap cookies, for serving
Instructions
Beat the heavy whipping cream in a large bowl with a hand mixer until it doubles in size. Add 2 tablespoons of maple syrup and continue beating until light and fluffy. Cover and place in the refrigerator until ready to use.
Beat the pumpkin purée, cream cheese, pumpkin pie spice, vanilla extract, half &half, and remaining maple syrup in a large mixing bowl with a hand mixer until thoroughly blended.
Taste and adjust seasonings, as desired, and transfer to individual dessert bowls. Cover and place in the refrigerator to chill for at least 1 hour.
To serve, remove from refrigerator and top with maple whipped cream, pecans, and a sprinkle of ground cinnamon, if desired. Enjoy!
Nutrition Information
Yield

6
Serving Size

1
Amount Per Serving
Calories

510
Total Fat

44g
Saturated Fat

27g
Trans Fat

1g
Unsaturated Fat

13g
Cholesterol

133mg
Sodium

161mg
Carbohydrates

27g
Fiber

3g
Sugar

19g
Protein

6g
The Best Fall Treat
Lets face it, pumpkin is almost always a crowd pleaser. Whether its in a pie or a latte, we all go crazy for this fall staple. This Thanksgiving, surprise your guests or the host with a new spin on an old favorite. Everyone will thank you and those treats will be the star of the party!
Will you try these this year? What kind of toppings are you looking forward to putting on top? Let us know in the comments below!
CHECK OUT WHAT'S NEW ON BETSI'S WORLD