The Best Spiked Hot Chocolate Recipe for The Holidays
This spiked hot chocolate recipe is perfect to make the holiday celebrations even spicier! The addition of peppermint into this spiked hot mocha recipe gives this traditional drink the festive kick it needs.
The warming spices in the rum will give you a warm, cozy feeling even if you're living in a hot climate. This recipe is exactly the kind of drink I needed to get me in the holiday spirit!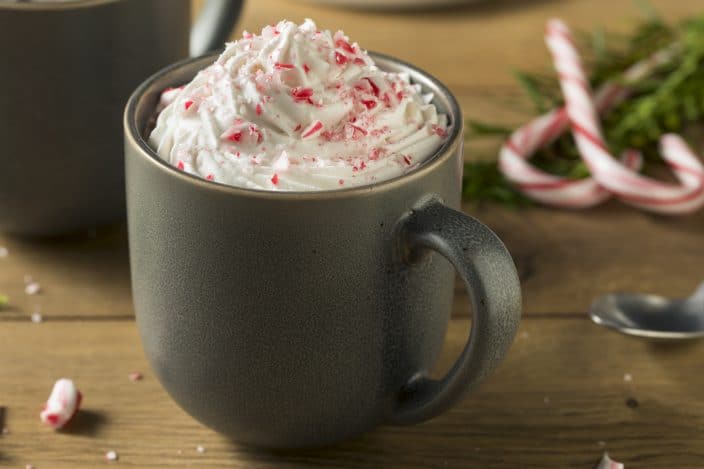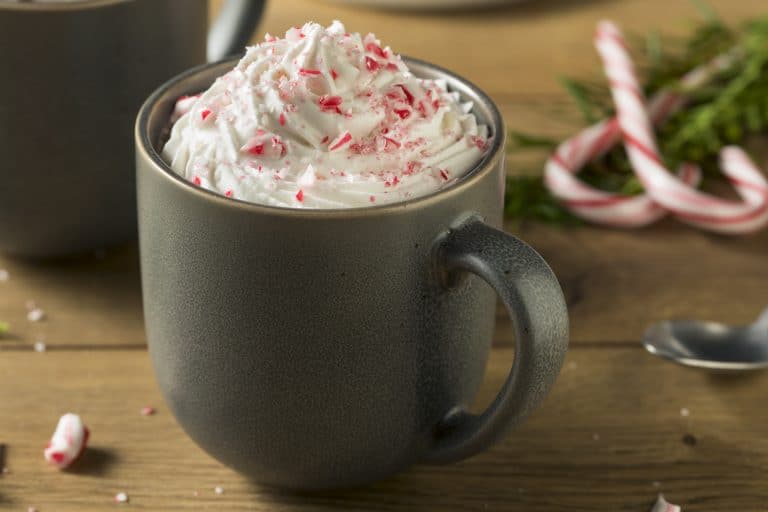 How To Make Boozy Hot Cocoa
This spiked hot chocolate is so decadent and creamy, it makes my mouth water just thinking about it! The whipped-cream topping with crushed peppermint candy canes makes this drink as beautiful as it is delicious.
We live in Florida, so unfortunately we can't enjoy this treat by the fire, but it certainly gets us in the spirit! However, those of you who live in colder climates can use this recipe as a wonderful way to warm up.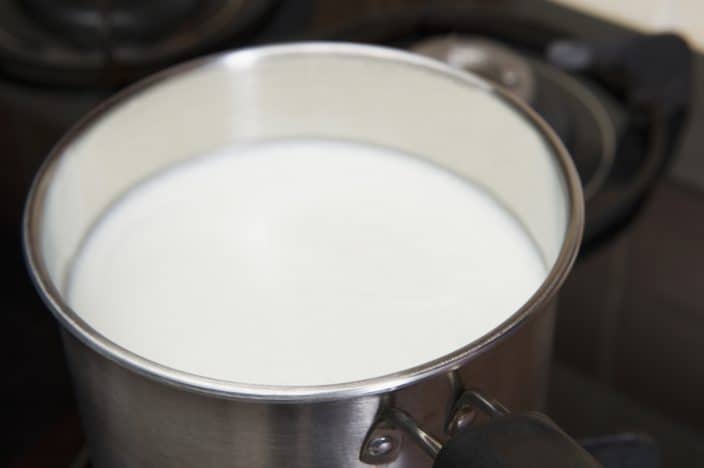 The use of whole milk in this recipe makes it extra rich (you may use skim or fat-free but it will be less creamy) as does the peppermint creamer. When you are warming up the milk make sure to watch it closely so it doesn't boil over (this has happened to me a time or two!). I add in the chocolate chips right after the milk comes to a simmer.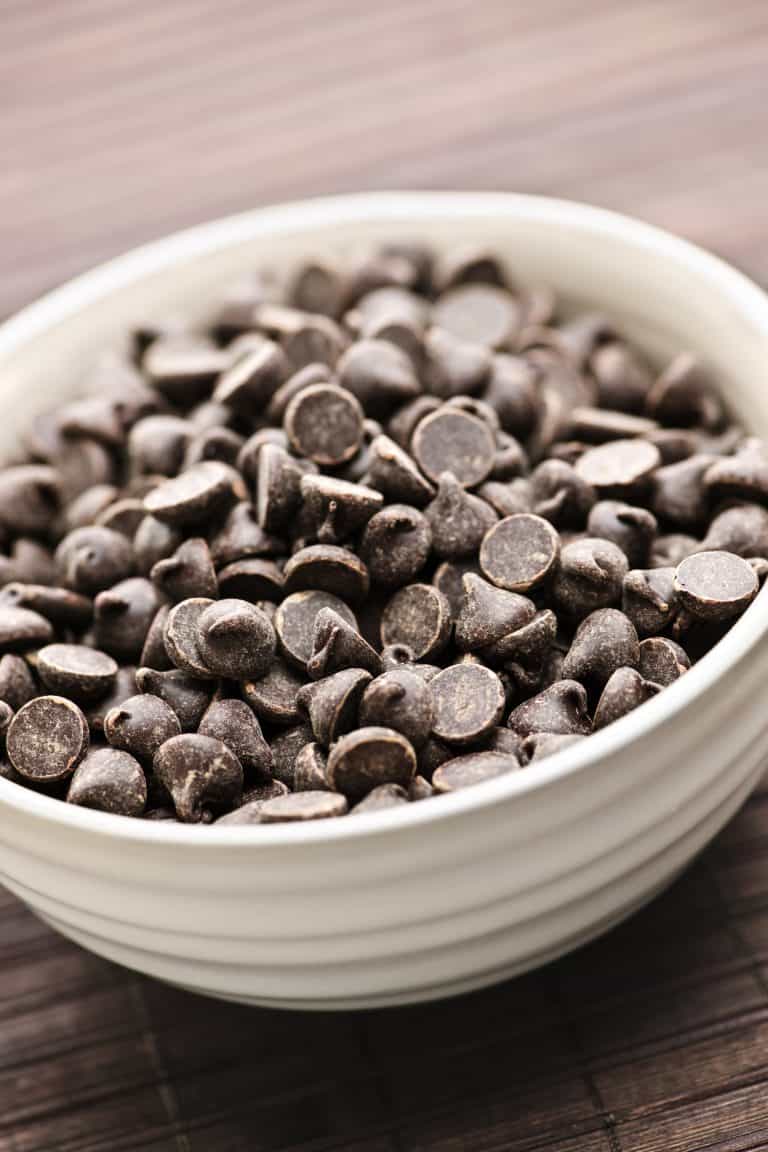 Then, I use a whisk to mix the two together until a lovely creamy consistency is achieved. I'm not sure if you guys know this, but milk chocolate goes great with rum! If you desire a less sweet drink then you can substitute semi-sweet chips to bring down the sugar content.
Peppermint Mocha Hot Chocolate
This spiked hot chocolate is really taken to the next level by the peppermint flavors. The peppermint mocha creamer adds so much depth and richness to the hot cocoa. Nestle's Coffee Mate makes a really good peppermint mocha creamer in a regular or sugar-free version (if you're trying to watch your sugar intake).
Next, the creamer is added to the milk while it is heating up in the sauce pan. If you are craving some extra peppermint you should add some peppermint extract!
The rum in this recipe is spiced which adds really great flavor and depth to this hot chocolate. Pick out your favorite spiced dark rum and get ready to enjoy! If you have never tried spiced rum, Captain Morgan and Sailor Jerry are good options for the price.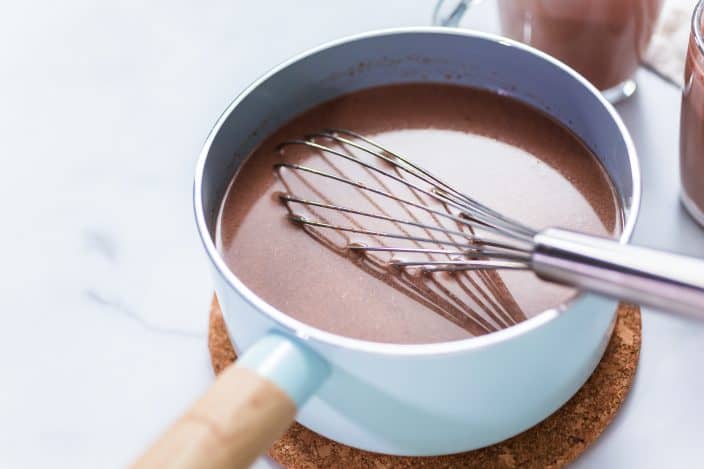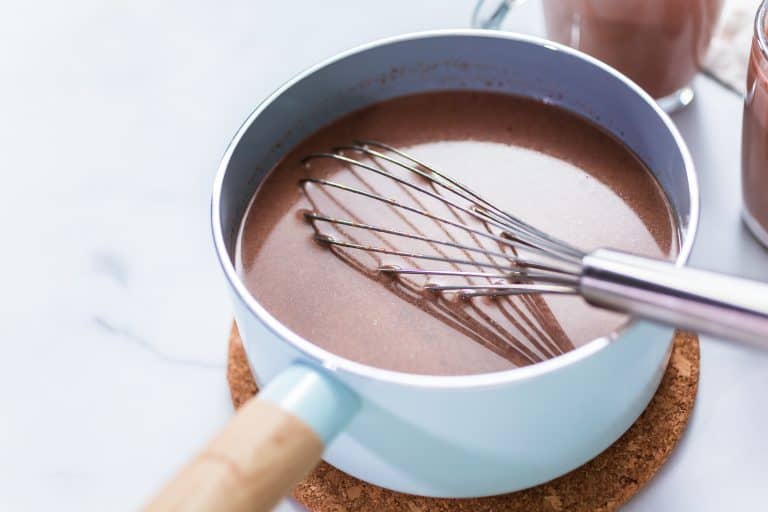 Don't worry about using top shelf liquor here because you are mixing it with other strong flavors. Be sure to add the rum into the hot cocoa after you have turned off the heat, you don't want to cook it.
To garnish this spiked peppermint mocha drink, grab some whipped cream and candy canes. Swirl some whipped cream on top of your hot chocolate and sprinkle crushed candy canes all over. To crush the candy canes, put them into a bag and gently roll a rolling pin over them until they are broken into tiny pieces.
Pro-tip: keep the left-over peppermint you don't use in an air-tight container for use in more holiday recipes down the road!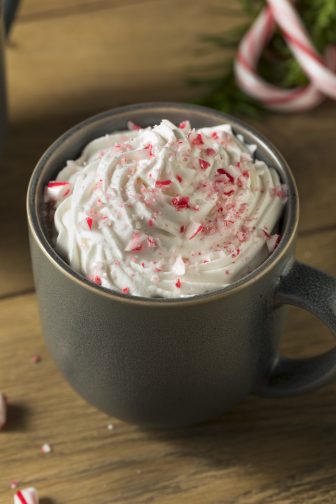 This post may contain affiliate links which won't change your price but will share some commission. As an Amazon Associate I earn from qualifying purchases.
What You Need To Make Spiked Hot Chocolate
Saucepan. A small to medium-size saucepan will do for melting the chocolate chips.
Spatula. Silicone spatulas work best to keep the milk and chocolate from getting scorched on the bottom of the pan.
Whisk. Whisks are helpful when mixing the chocolate chips, milk and peppermint creamer together.
Measuring Cup- I like glass Pyrex measuring cups the best. I used this to measure out the ingredients and to pour the hot cocoa mixture into the mug (the spout lessens the spills!)
Festive Mug. Make your hot chocolate creation stand out by pouring it into a holiday themed mug!
Candy Canes. Plain peppermint candy canes are great but can always try chocolate candy canes if you're a real chocolate lover like we are!
Spiced Rum. Don't waste your money on a top shelf rum, Sailor Jerry or Captain Morgan are good options here.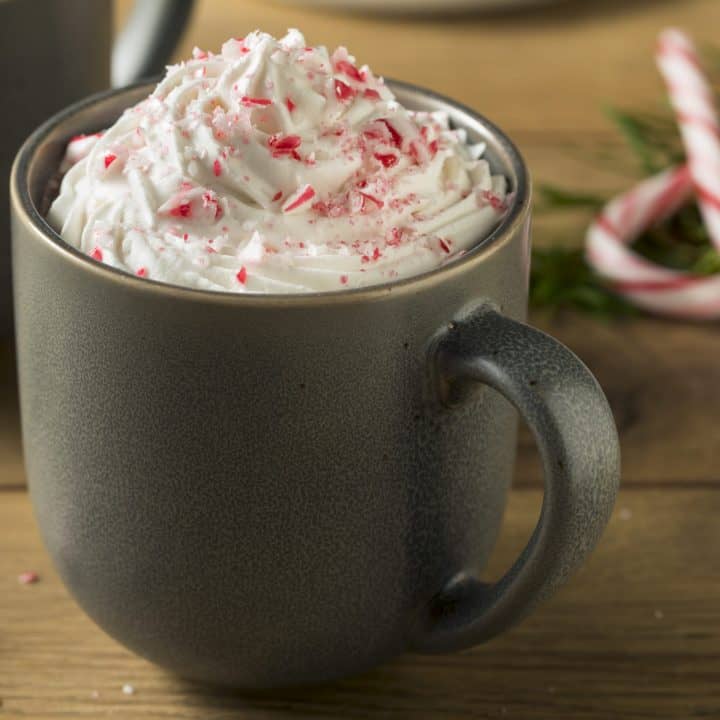 Spiked Peppermint Mocha Hot Cocoa Recipe
This recipe is an adult twist on hot chocolate . Made with spiced rum and peppermint creamer, this drink will delight your senses and warm you from the inside out!
Ingredients
3 C. Whole Milk
1 C. Peppermint Mocha Creamer
2 C. Chocolate Chips
4 oz. Spiced Rum
Optional: Whipped Cream and Crushed Candy Canes
Instructions
Add the whole milk, Peppermint Mocha Creamer, and chocolate to a medium saucepan.
Bring the mixture to a simmer over low heat.
Whisk to combine.
Simmer for 3-4 minutes.
Whisk frequently to combine.
Turn off the heat, add the rum.
Stir to combine.
Serve immediately, top with whipped cream.
Nutrition Information
Yield

4
Serving Size

1
Amount Per Serving
Calories

762
Total Fat

41g
Saturated Fat

21g
Trans Fat

0g
Unsaturated Fat

18g
Cholesterol

19mg
Sodium

130mg
Carbohydrates

89g
Fiber

6g
Sugar

79g
Protein

10g
This boozy hot cocoa recipe is the perfect opportunity to make use of all those extra candy canes and create a beautiful garnish. To top it off, pour this drink into your favorite holiday mug!
Does it snow during the holidays where you live? Let us know in the comments if you'll be trying this festive drink this winter season!
CHECK OUT WHAT'S NEW ON BETSI'S WORLD