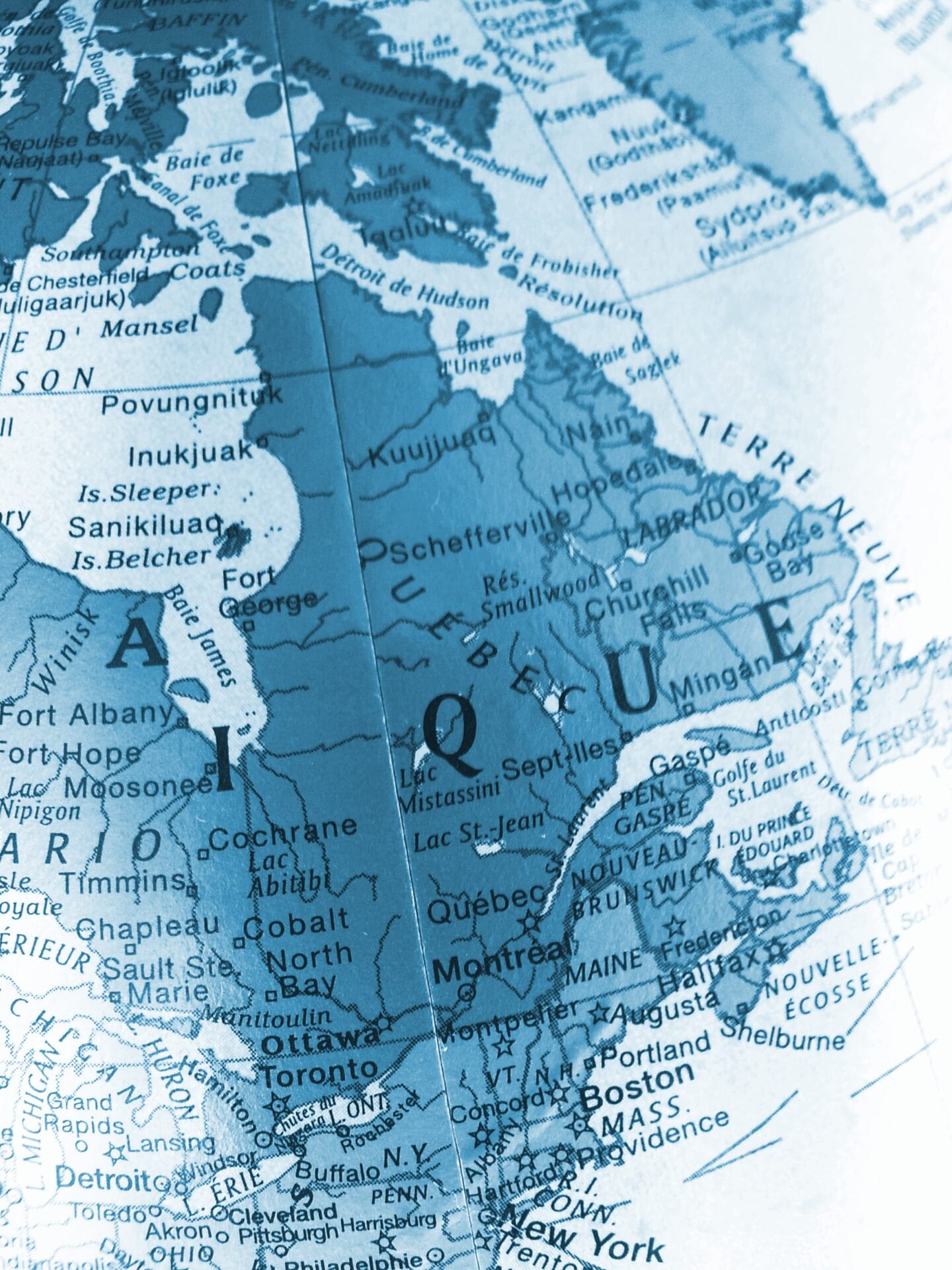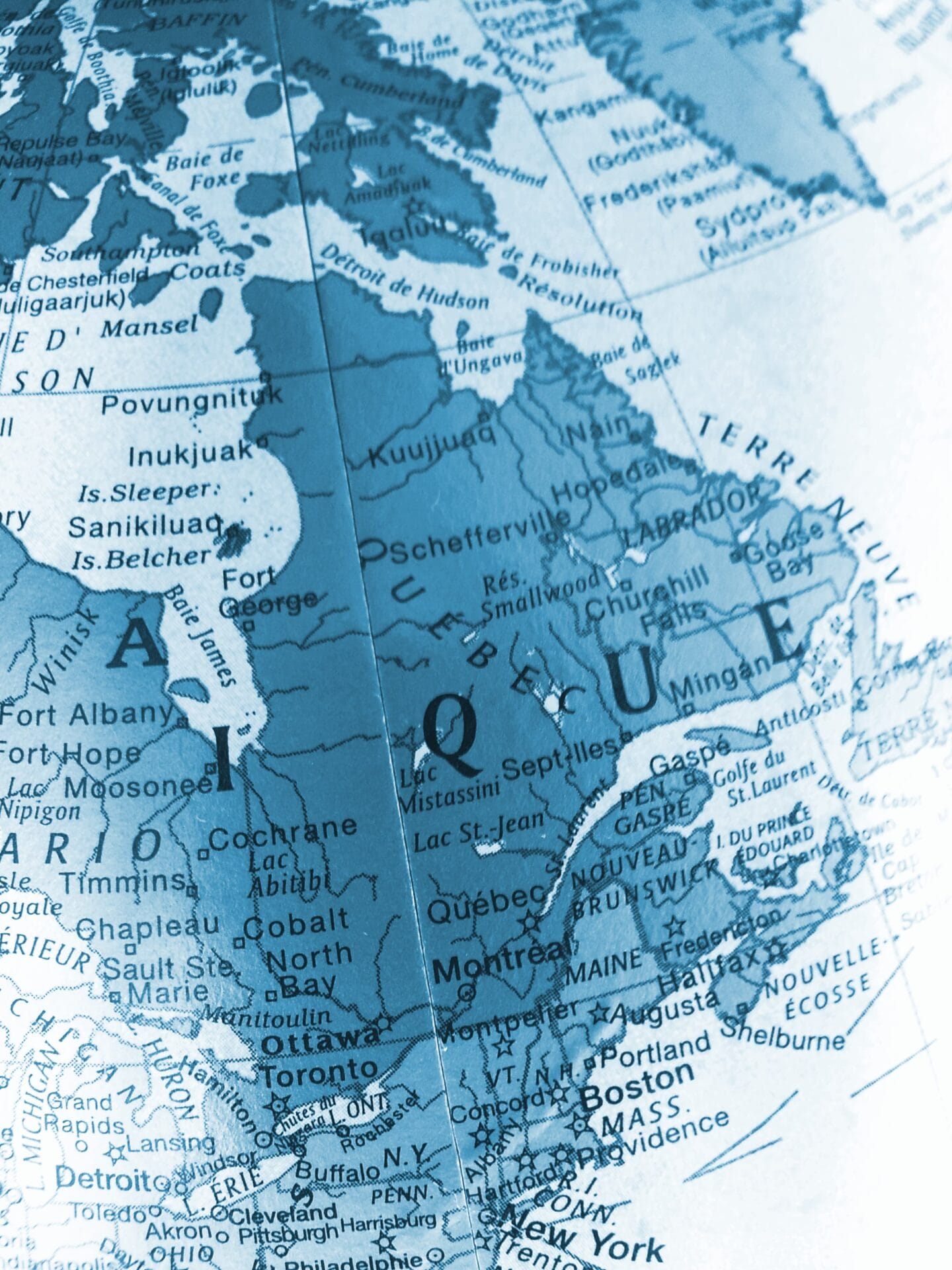 Plan to Visit Québec City….in Winter!
Québec City offers fun for the whole family. From skiing and snowboarding to the relaxing experience of a true Nordic Spa, winter is a fabulous time to visit this unique World Heritage Site.
Amazing World-class Skiing & Snowboarding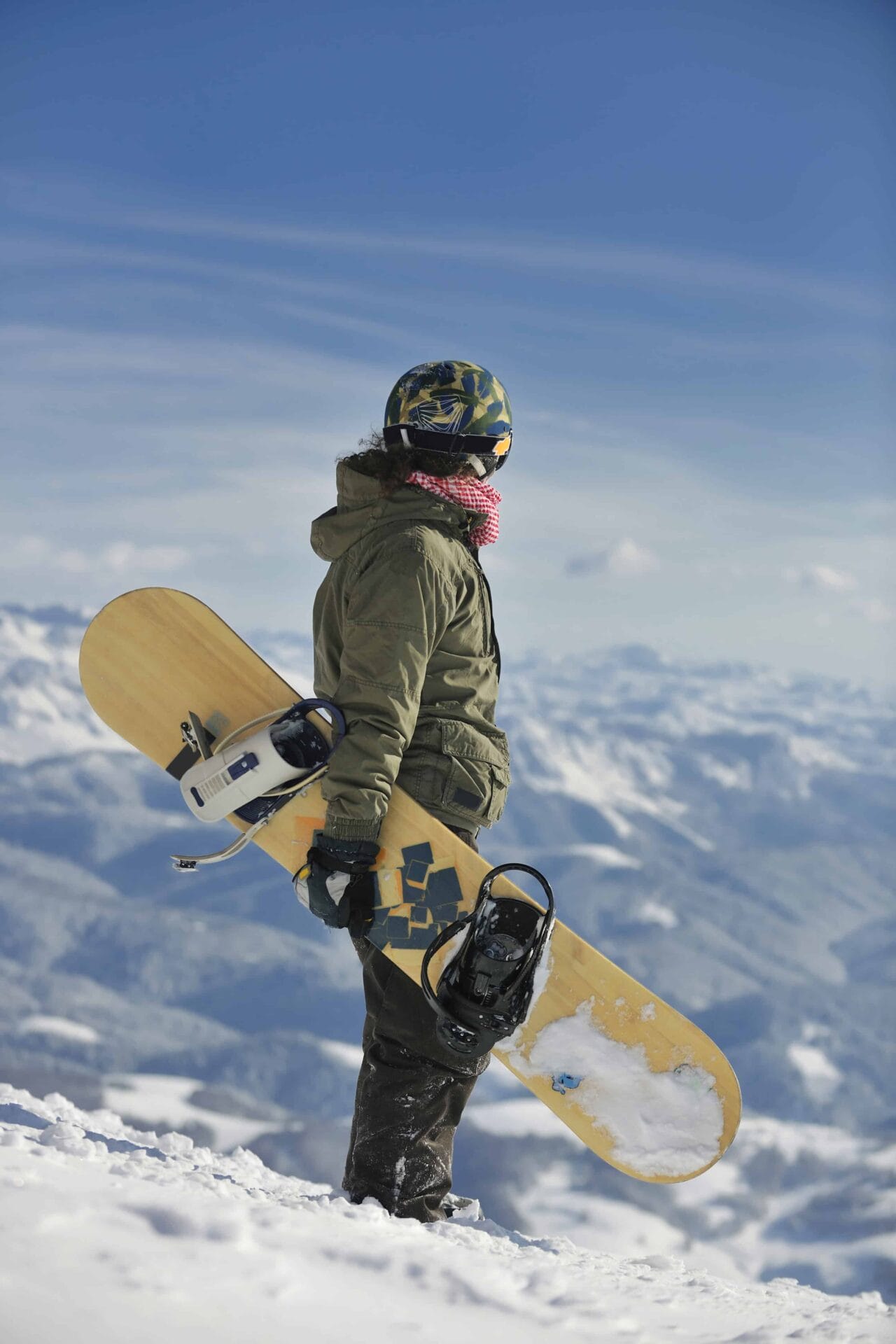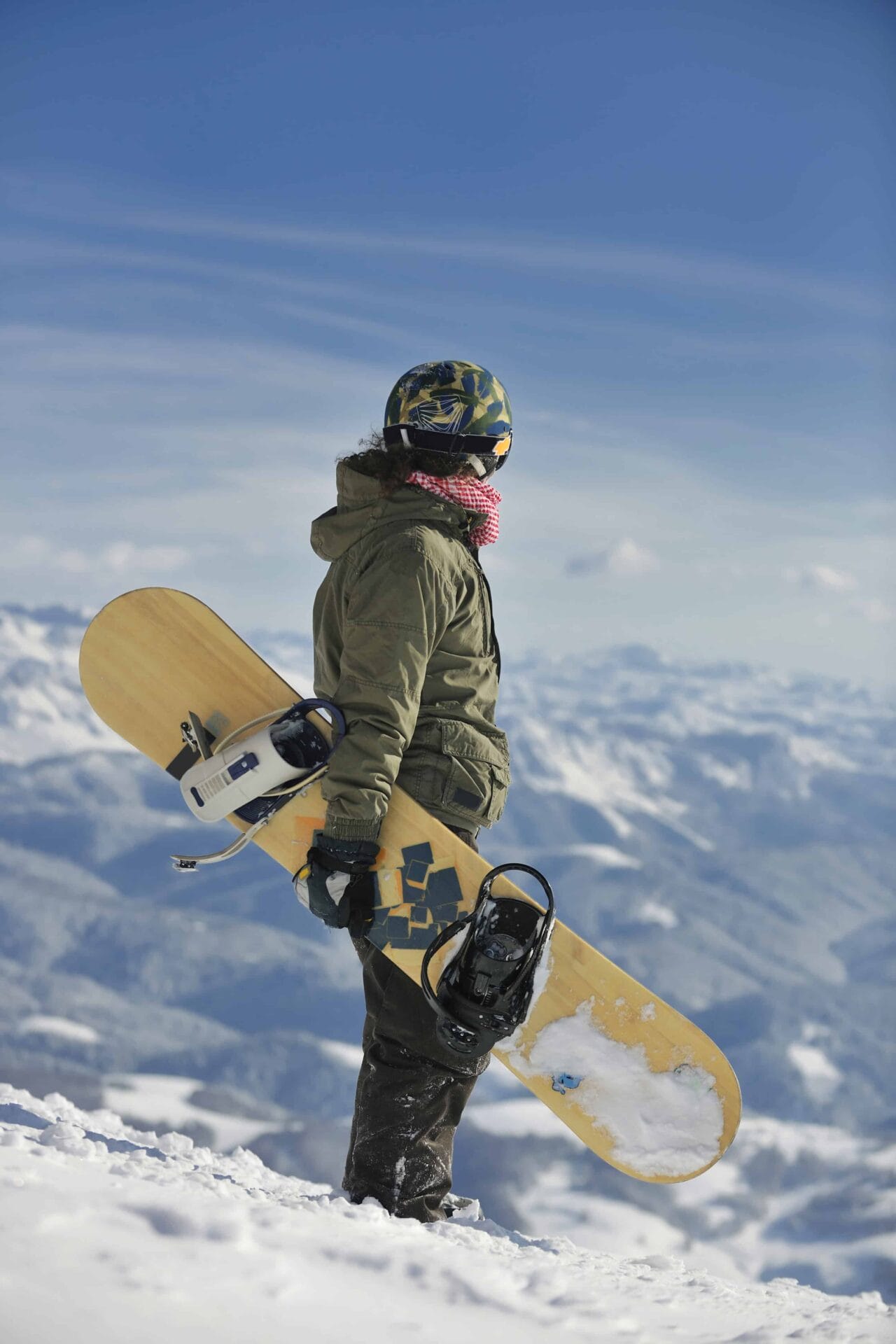 With four different resorts, you will have your pick of runs for all levels and ages. Two of the four resorts do offer a shuttle service.
Mont-Sainte-Anne (shuttle service is available)
Le Massif de Charlevoix (shuttle service is available)
Stoneham Mountain Resort
Le Relais Centre

Winter Carnival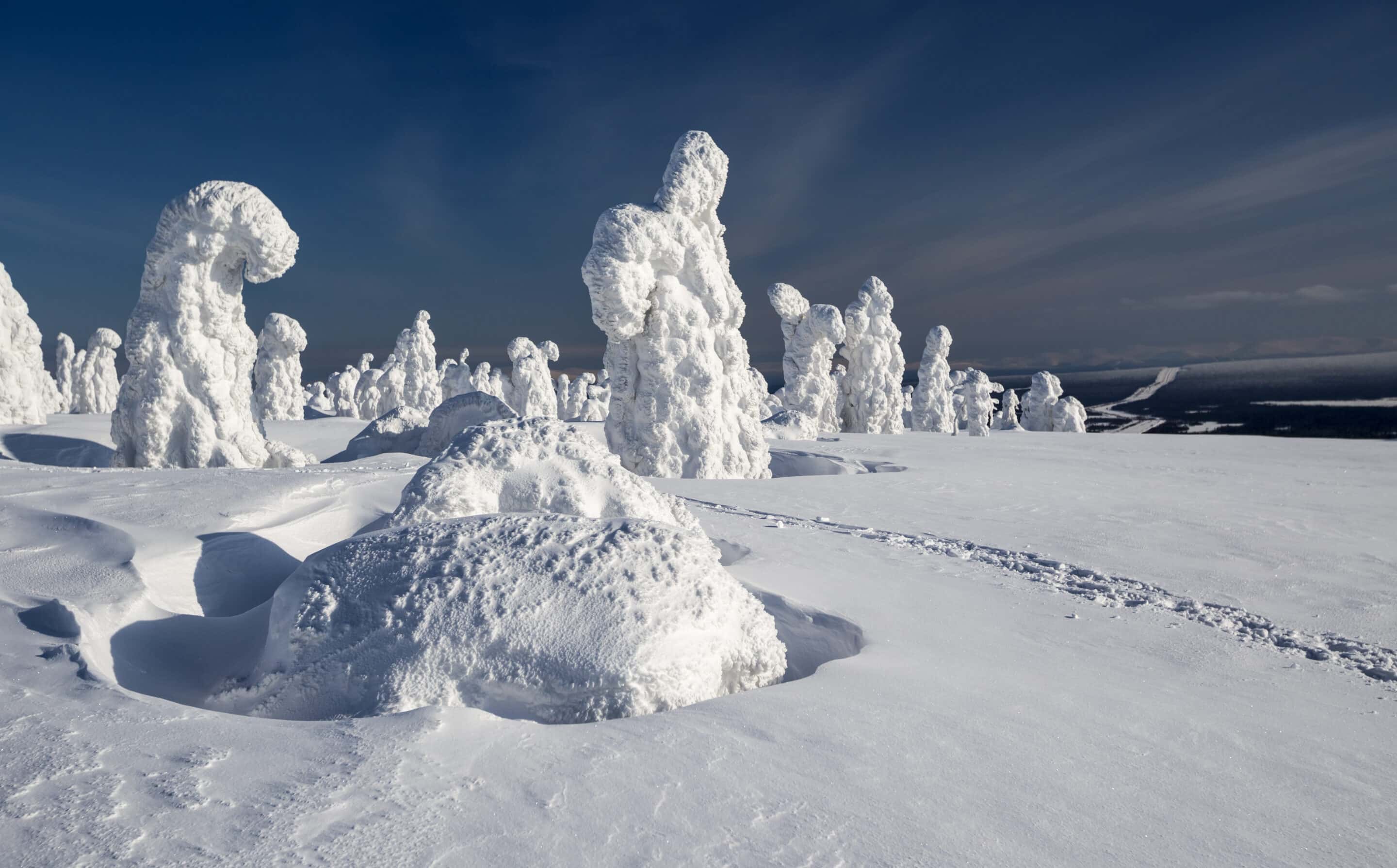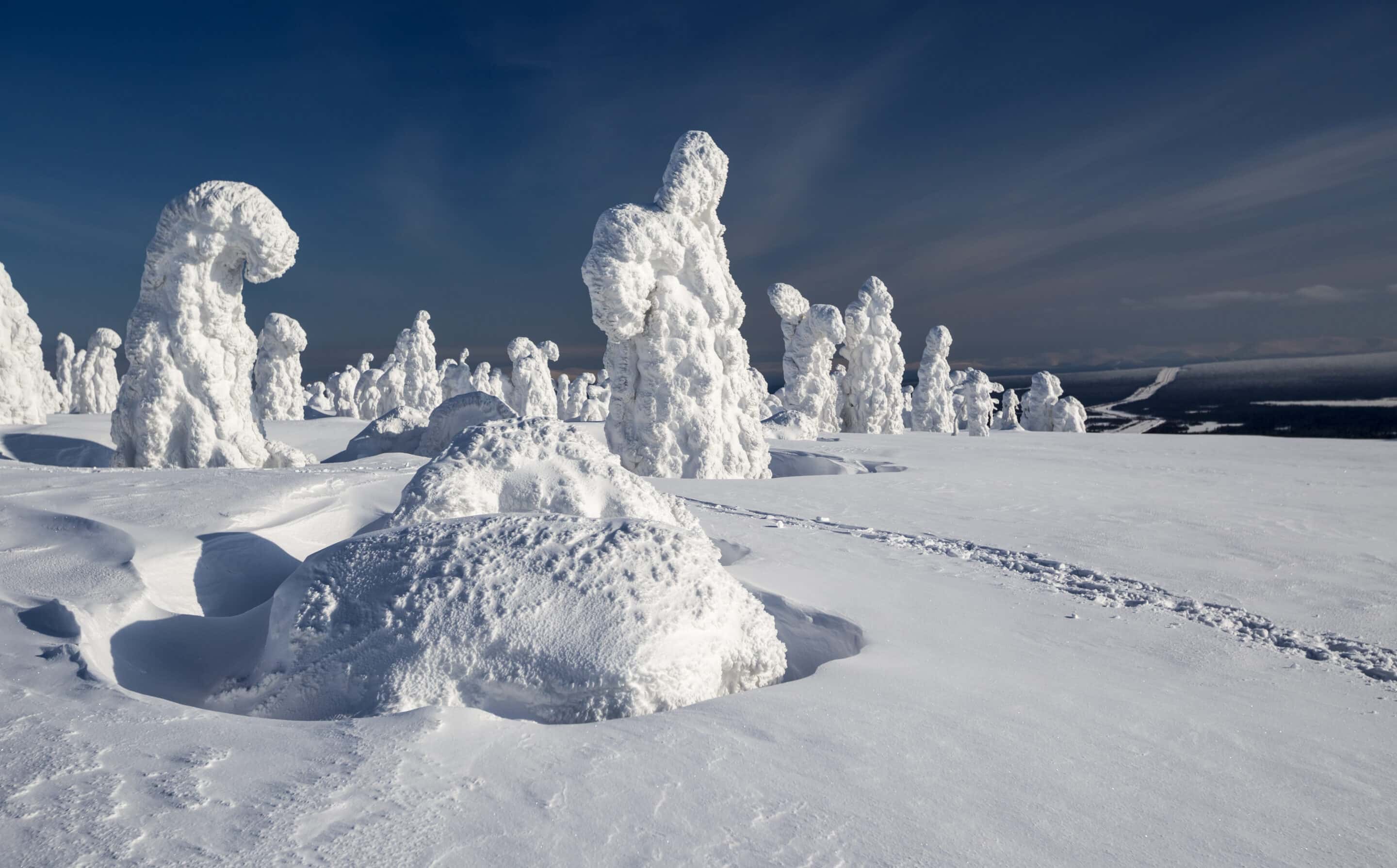 Winter Carnival is being held January 27 through February 12, 2017. Snow sculptures, an ice palace, dogsled races, canoe races and more will excite the whole family. At night you will experience parades, snow baths, shows, sleigh rides and more. Winter Carnival is a fantastic time to visit Québec City!
Christmas & the Holiday Season
Imagine being able to walk through old town Québec where lights, decorations, and snow transform Québec City into a winter wonderland. The German Christmas Market, located in the heart of old Québec City feels as if you have been transported right to Germany as you sip hot mulled wine standing by one of the many outdoor wood-burning heaters.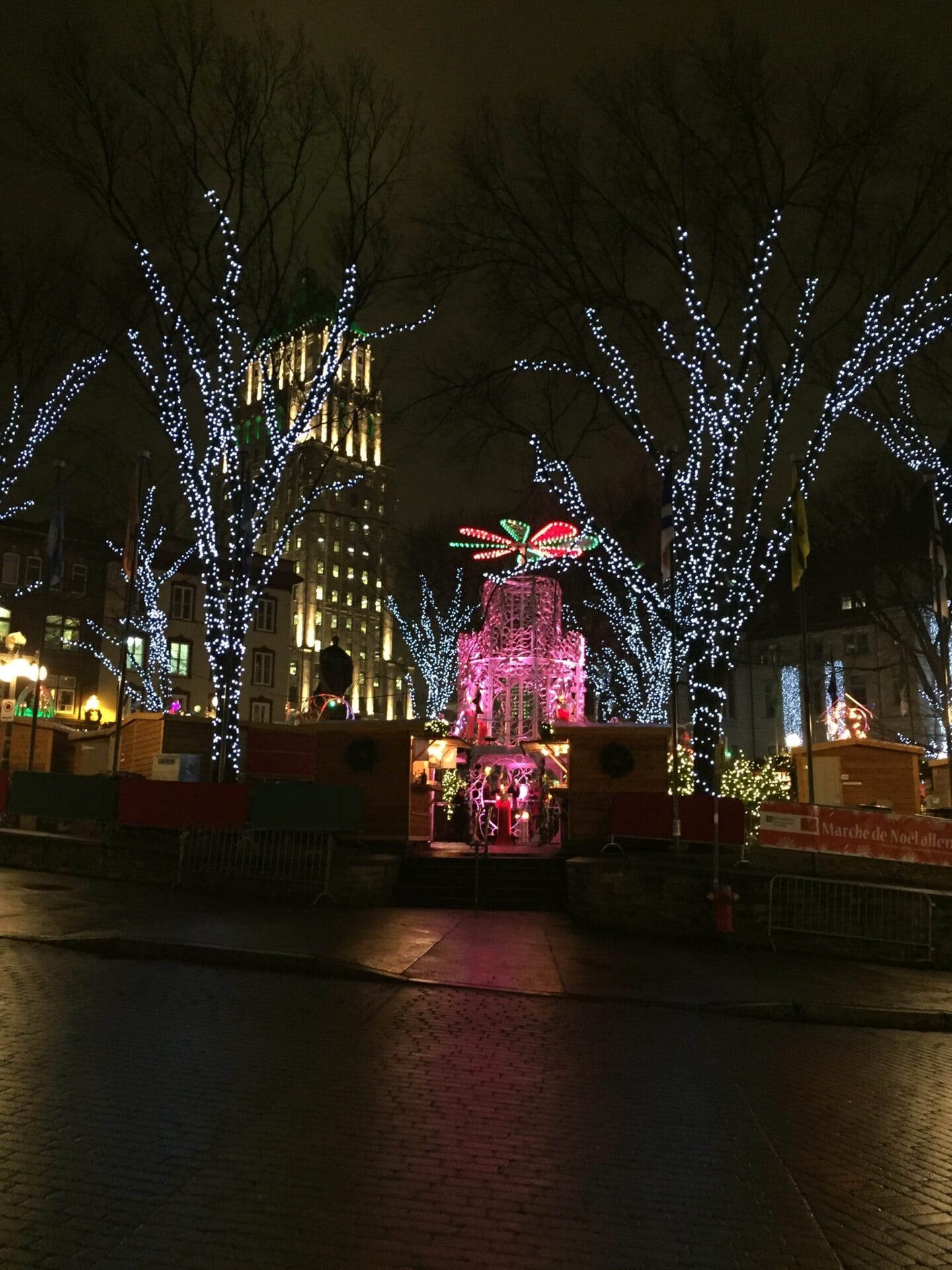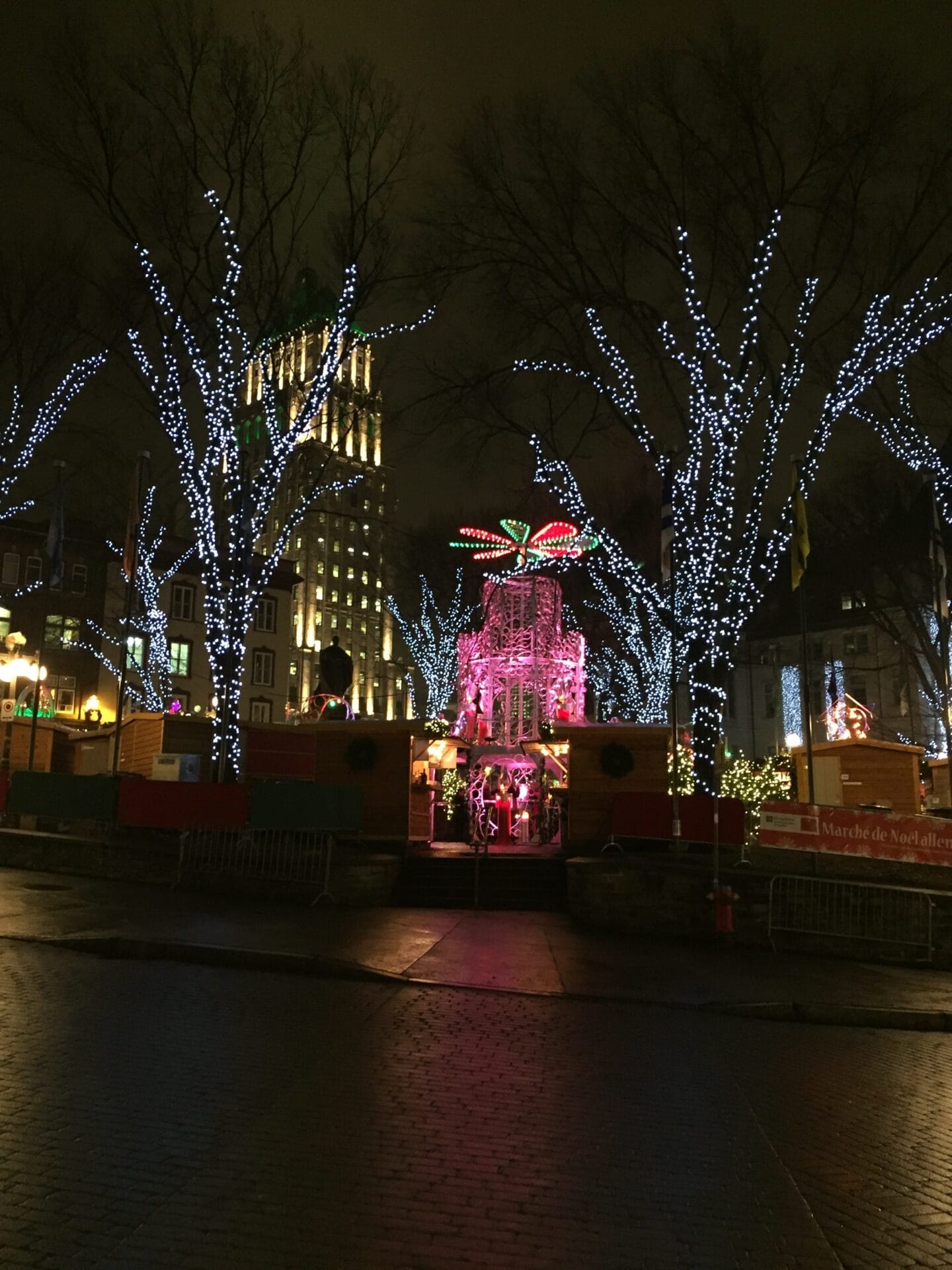 Take the funicular up to the top and look down on the sparkling carpet of lights below. Stop into Chateau Frontenac and see the marvelous Christmas trees and decorations on display. Visit the small neighborhood known as Petit-Champlain. This gem of Québec City is filled with hundreds of sparkling lights, outdoor restaurants and storefronts.
Hôtel de Glace
This unique hotel is located only minutes from downtown Québec City and is a must-see attraction to discover every winter. Stop by the bar and sip a cocktail in it's cozy -5ºC. For a once-in-a-lifetime experience, try a comfortable night's sleep in a room made entirely of ice. For the more adventurous, you can choose to spend the night in an igloo or yurt!
The only ice hotel in America has had over a million visitors since opening in 2001. With its huge snow vaults, its crystalline ice sculptures its 44 rooms and suites, the Hôtel de Glace impresses by its dazzling decor, and should be on every travelers' list when in Québec.
Explore Old Québec
Old Town Quebec, founded in 1608 is a UNESCO World Heritage site.
Houses with mansard roofs and dating from the 17th and 18th line the narrow cobblestone streets. Old Town is split between the Old Upper Town, known as Haute Ville and the Old Lower Town, known as Basse Ville.
Haute Ville sits like a gatekeeper on the cliffs of Cap Diamant overlooking the St. Lawrence River. Basse Ville, down below is the location of the first French foothold, established by Samuel de Champlain.
La Citadelle de Quebec, is an intact fortress that forms the centerpiece of the ramparts that encircle Old Town Québec. The construction of La Citadelle began in 1820 and completed in 1850. It is still an active military garrison.
Cathedral-Basilica of Notre-Dame de Québec ("Our Lady of Quebec City") is the seat of the Roman Catholic Archdiocese of Quebec, the oldest in the Americas north of the Spanish colonies in Florida and New Mexico.
A National Historic Site of Canada, and located within the UNESCO World Heritage Site of Historic District of Old Quebec at 20, rue de Buade. The cathedral has been on this site since 1647. However, it has twice been destroyed by fire throughout the centuries.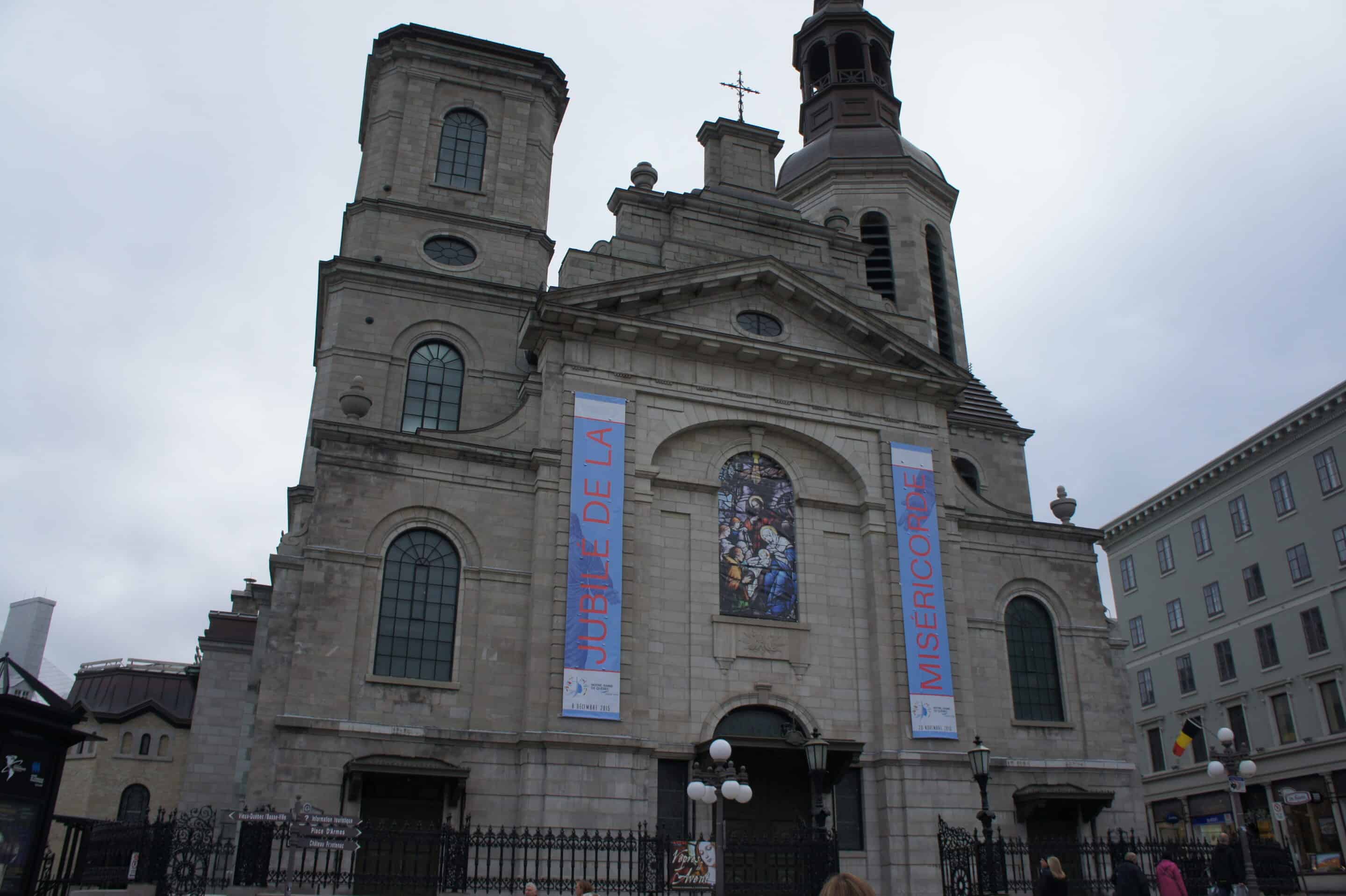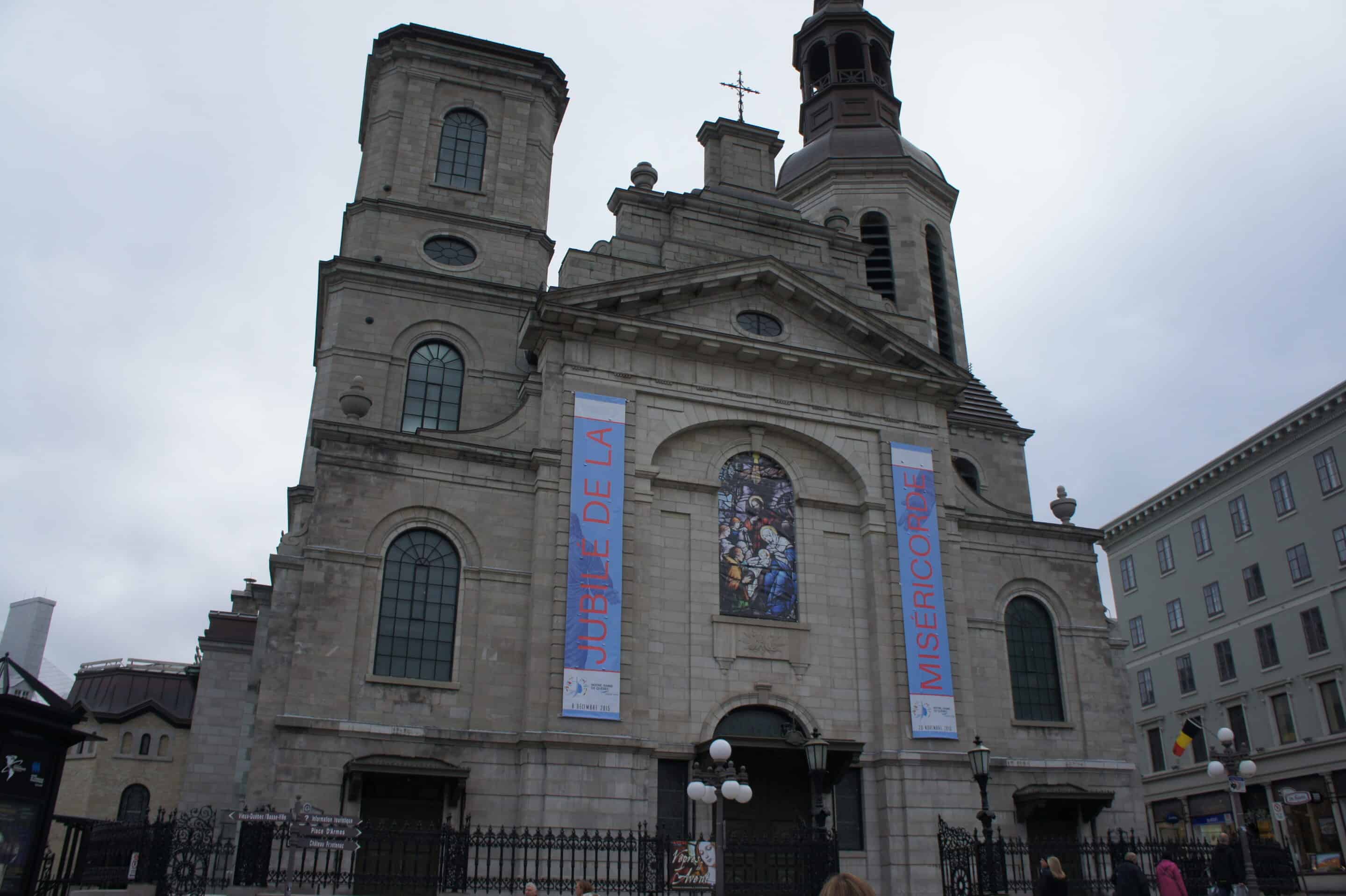 Chateau de Frontenac, the world's most photographed hotel. Opened in 1893, it sits overlooking the St. Lawrence River and was the location for the World War II Allies Conference.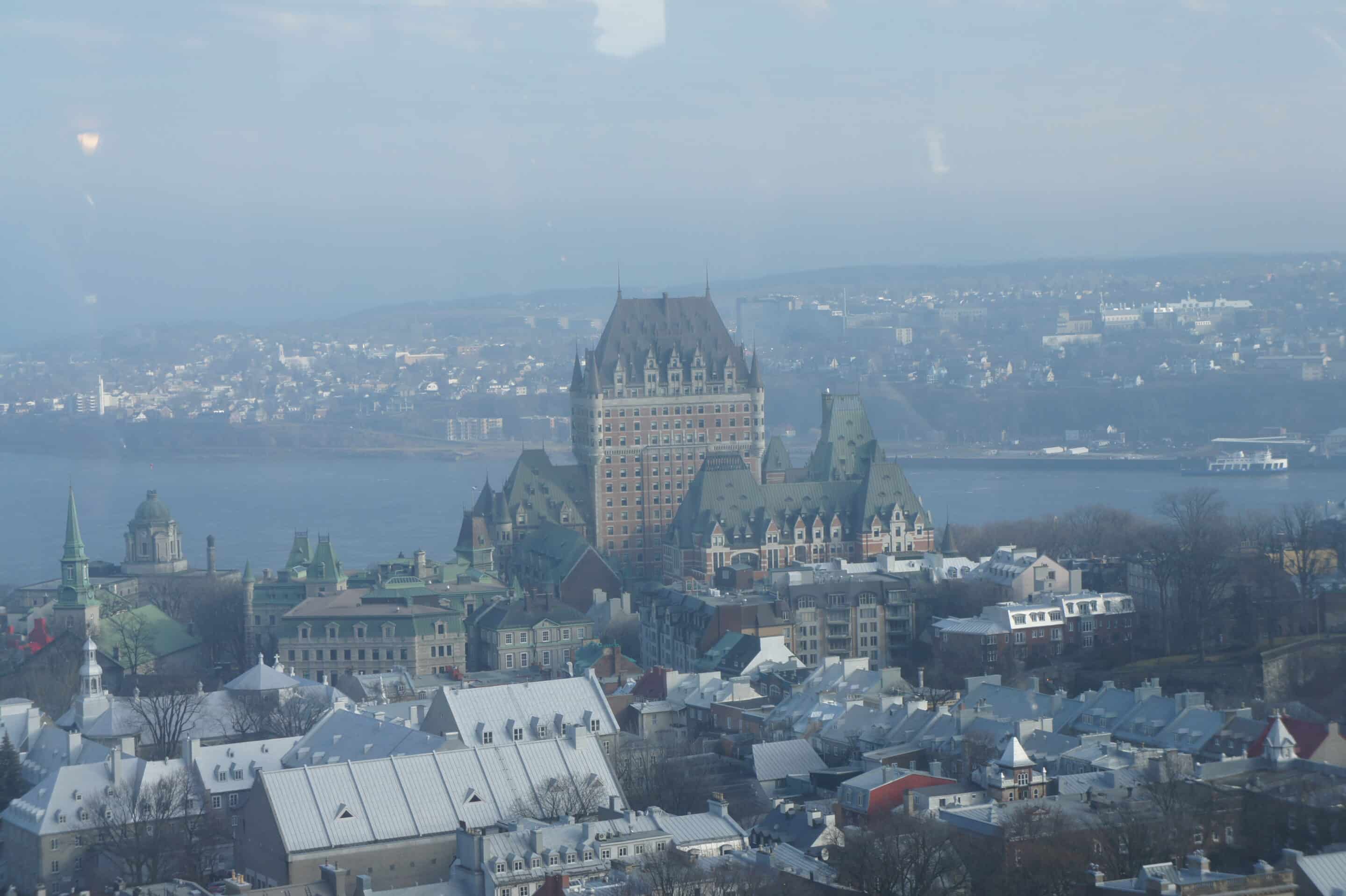 Experience a Nordic Spa
 This post may contain affiliate links which won't change your price but will share some commission. As an Amazon Associate I earn from qualifying purchases.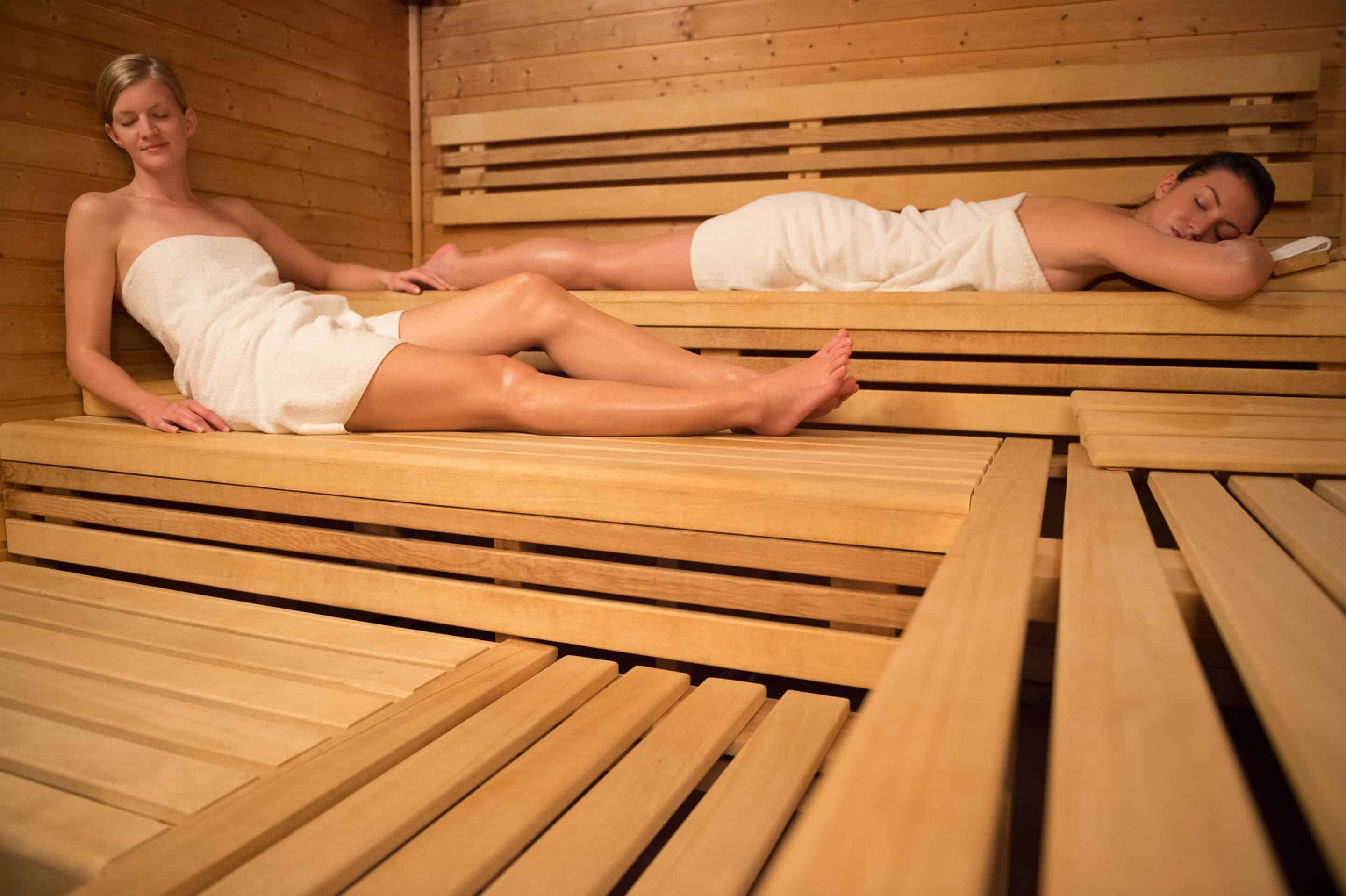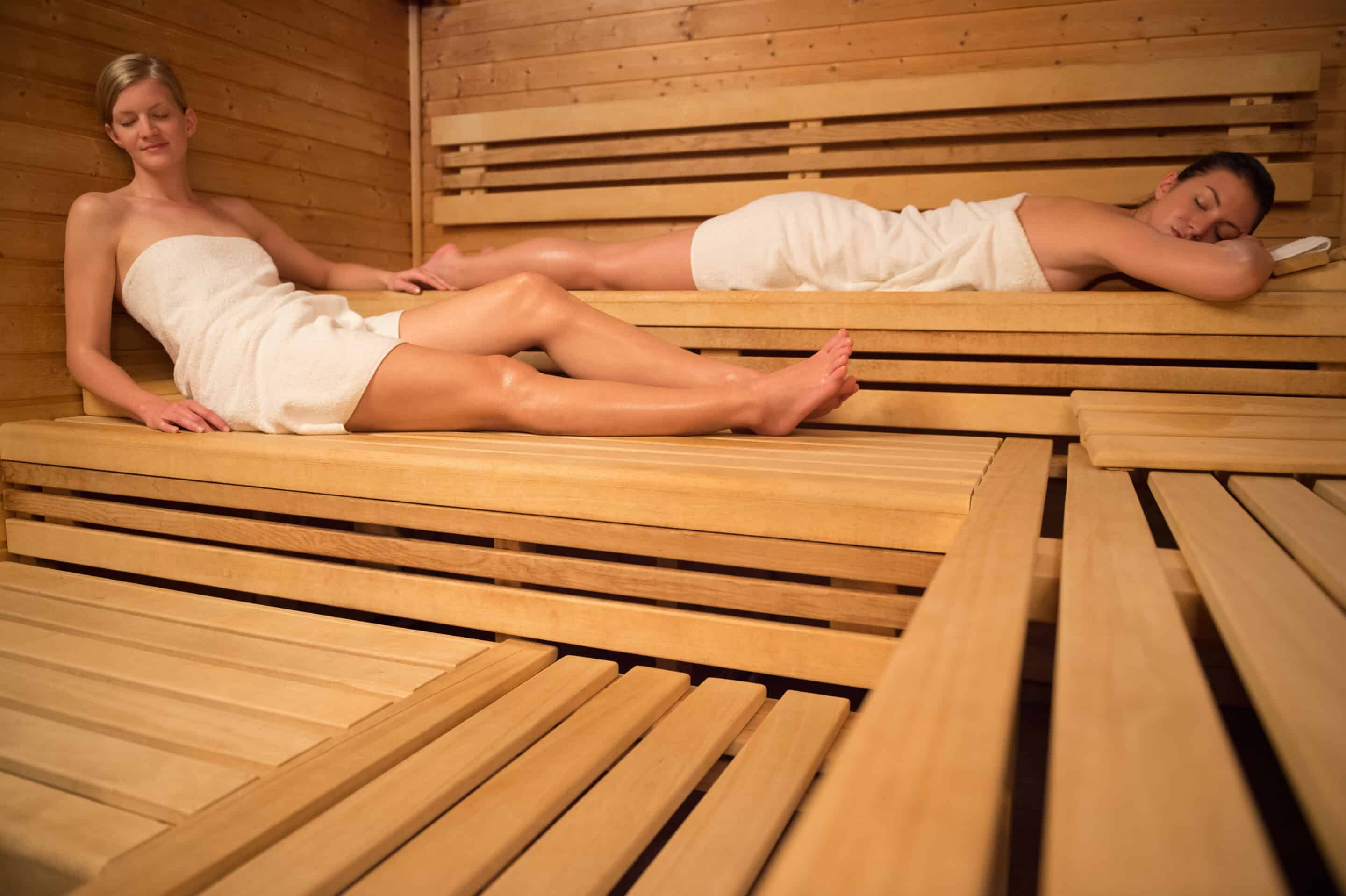 After all of the exploring and playing in the snow, and the excitement of Winter Carnival, it's time to relax. What better way to cap off your day than a with an outdoor hot bath? Choose one or many of the thermotherapy offerings:  steamy spas, steam baths, refreshing pools and even thermal waterfalls. Rejuvenate your body and mind as you soak in the experience of a Nordic Spa.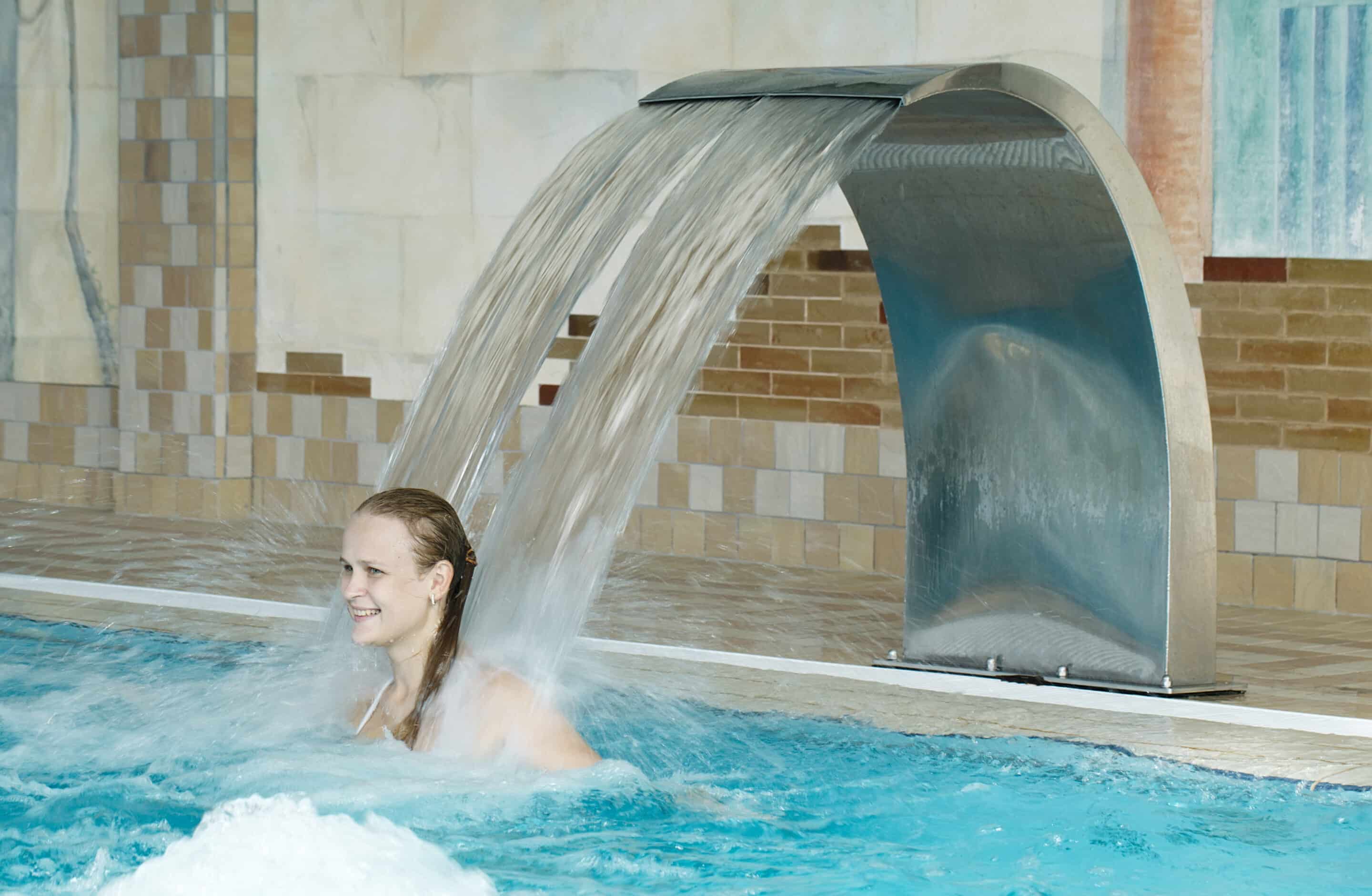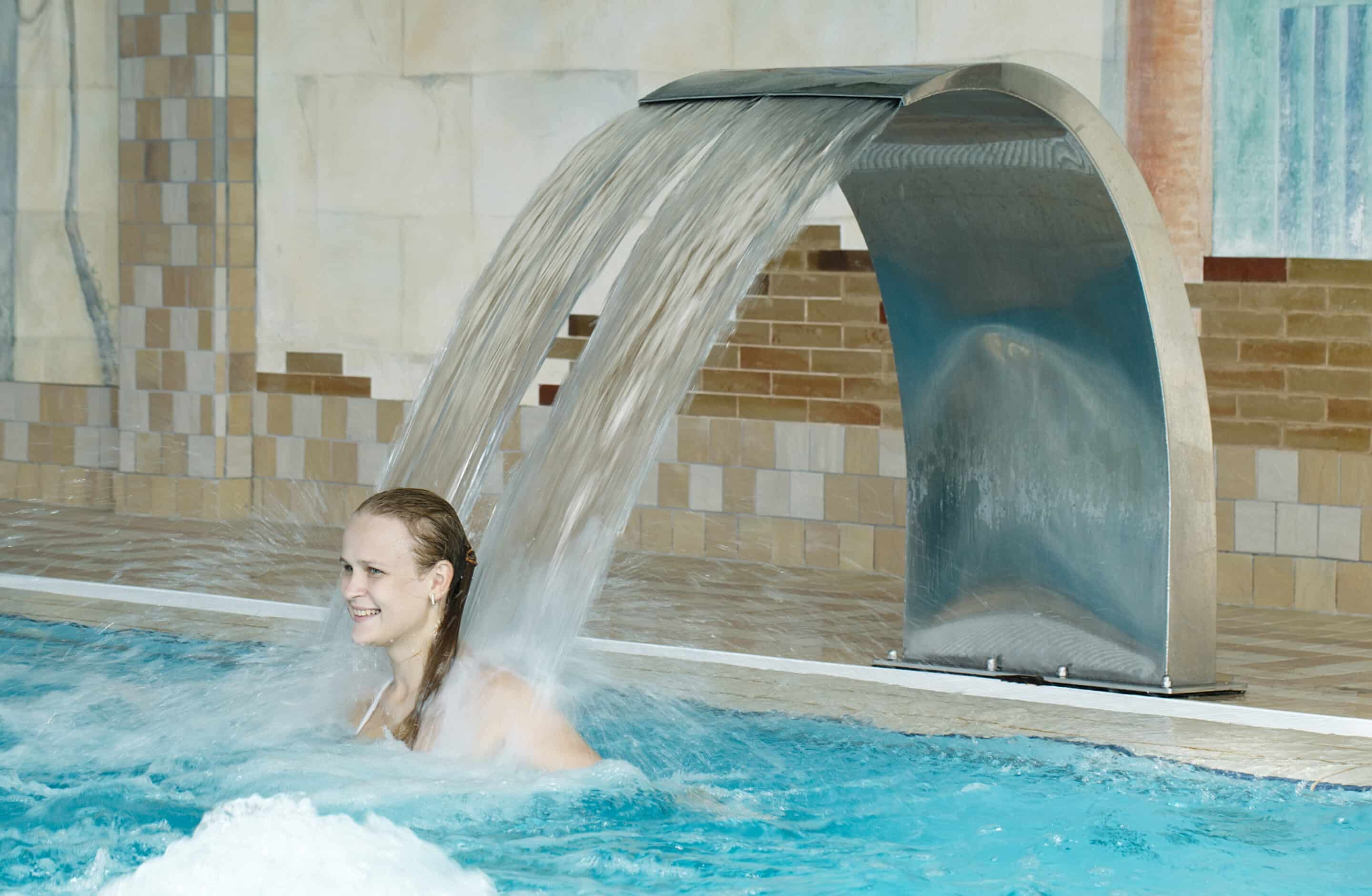 What are the temps like in Québec City in the Winter
Going to Québec City in winter means braving their "Nordic" winter weather. You can most likely expect the weather to be 32F and below and lots of snow! For precisely that reason it will give you lots of reasons to slip into one of the many cafes and shops to warm up a bit, and maybe find a hidden jewel that will be yours to discover as you traverse Québec City in winter!
CHECK OUT WHAT'S NEW ON BETSI'S WORLD
To learn more about visiting Québec City for a long weekend getaway:
We would love to hear your thoughts about visiting Québec City in the Winter! Comment below and we will respond.
Other Getaways You May Enjoy