Must Have Tips for Planning the Ideal Trip
Thorough travel planning is essential to having a vacation going off without a hitch! There's nothing like getting away from the hustle and bustle of everyday life. Sometimes we just have to escape – whether for a weekend away with our significant other, or a extended, long-term trip. Therefore, we've compiled a list of ten travel tips to help you plan the ideal trip.
10 Tips for Planning the Ideal Trip
1. Create A Budget For The Trip
This is an important travel planning tip – in fact, it is crucial. Money is usually the number one thing people argue about. You want to make sure that everyone is on the same wavelength here, to avoid arguments later. That's why it's important to agree on a budget for the trip before you start booking everything. That way you won't be looking at hotels that are too expensive or avoiding nice restaurants because you think your partner wants to travel on a budget. Make sure you budget for travel to and from the destination, accommodations, transportation, activities, and food. Build in a little bit extra to cover any spontaneous activities or travel that may come.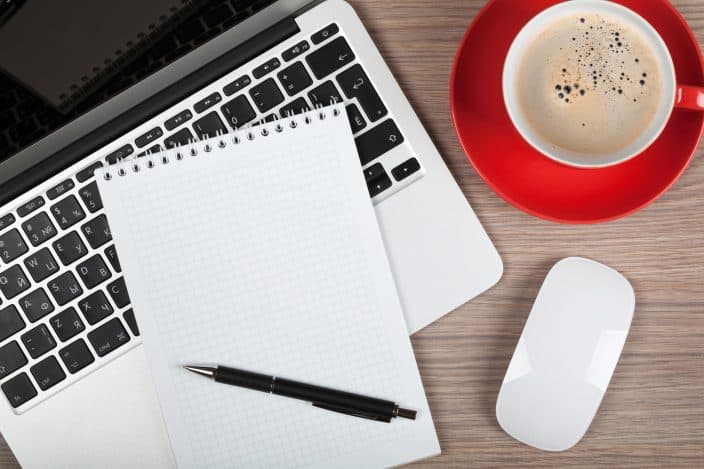 2. Decide Where You Want to Go and How Long You Will Be Gone
Create a list of everywhere everyone wants to go. Once the list is made, look for common themes – are all the places in Europe? Are they scattered or in one country? Once you find common themes, then you can craft a plan and an itinerary, leaving plenty of time for spontaneous travel once you arrive.
3. Plan Ahead
By planning ahead you take any stress out of the scenario. When planning a trip, whether it is a weekend getaway or a lengthy nomadic trip, I use schedule planning sheets, and they are a life saver! They let me create a "countdown calendar" so that I make sure I have not forgotten a step in our trip planning.
4. Avoid Overscheduling
With a few weeks off, it's tempting to hit several destinations, but one suggestion is to keep travel to a minimum by sticking to one country or focusing on an area of the world where there are interconnected flights so traveling is less of a hassle. Examples include Botswana, Zimbabwe and Namibia in Southern Africa and Vietnam, Cambodia and Thailand in Southeast Asia.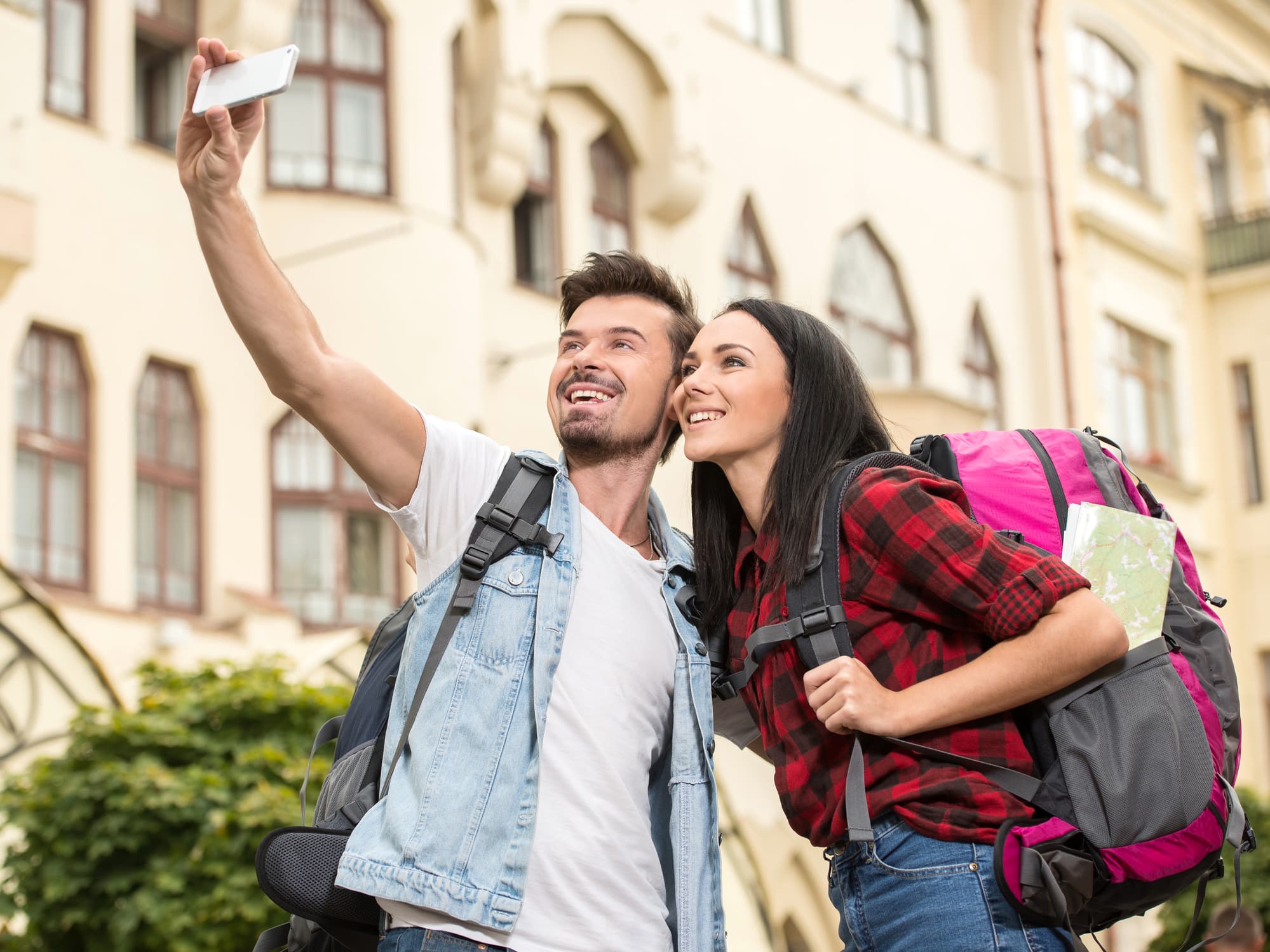 5. Make sure you include Downtime
Sightseeing is fun, but overdoing tours and visits to historical sites on a longer-than-usual trip can lead to information overload. Balance your itinerary with unstructured time — ideally, the equivalent of two days for every week you're away — so you can relax on a beach, wander through local markets or people-watch in cafes.
6. Choose a home or an Air B&B over a Hotel
If you're sticking to one destination, you'll get a rhythm of local life that a hotel won't give you. Living in a home like a local will give a you a far different perspective than staying in a hotel will.
7. Don't Overpack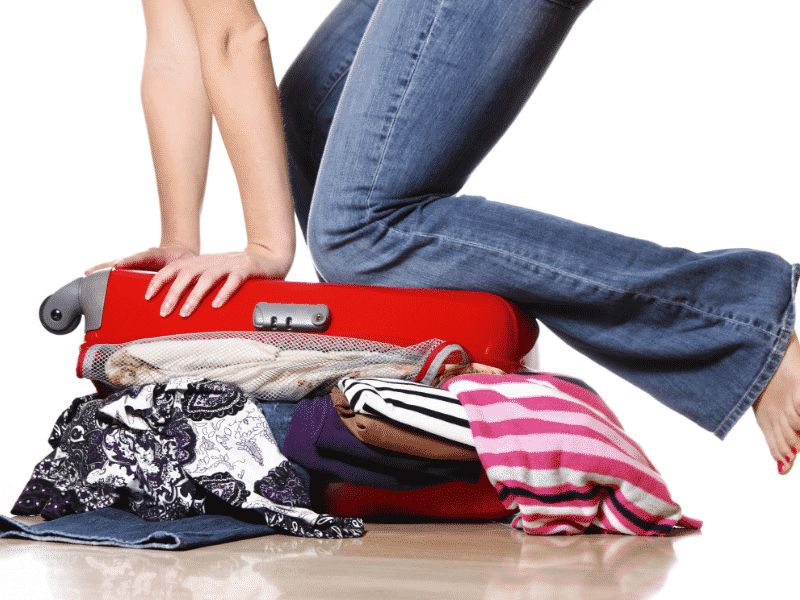 This is an especially important travel tip. If you're visiting multiple destinations, limit your luggage to a bag with wheels, ideally a carry-on, and a backpack. Navigating airports and train stations, packing and unpacking, and keeping track of your belongings, especially on a longer trip, are much more manageable with less luggage.
If you prefer to travel with something smaller like duffle bag, this one from Herschel is great! It is made from special fibers, making it super durable and comes with a built-in shoe compartment.

8. Decide On Your Favorite Means of Transportation
Maybe one of you gets carsick and the other is scared of flying. In that case, the train would be the way to go. Of course, transportation isn't always an issue, but it's better to make sure everyone arrives at the destination in a good mood and not feeling ill or stressed.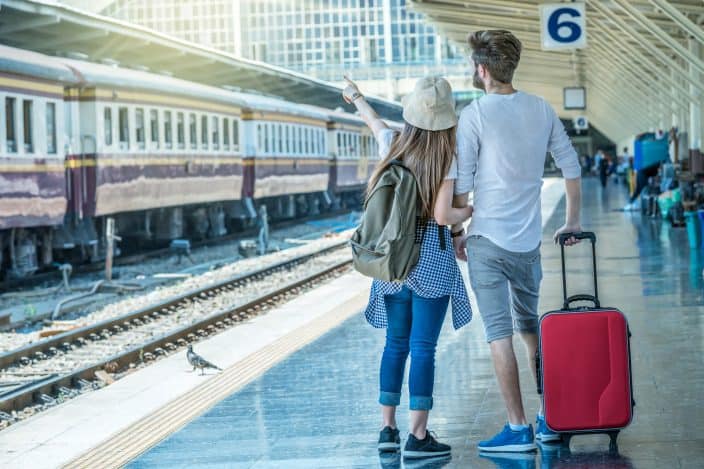 This post may contain affiliate links which won't change your price but will share some commission. As an Amazon Associate I earn from qualifying purchases.
9. Book It
You've decided where you want to go, how you'll get there, where you'll be staying, and what you're willing to spend. All that's left to do now is book the trip. Once that's done you can both start looking forward to it!
There are many travel site dedicated to making your travel planning easier. Some offer great bundle deals, like Expedia, who can arrange everything from the flight, the stay, and the car when you arrive. If you are looking affordable flights apps like Skyscanner, can help you find amazing deals in no time.
Perhaps you are interested in staying in a home, rather than a hotel. Well then, Airbnb is the way to go! Airbnb offers a wide selection of different homes, from treetop retreats, to glass igloos, to luxury mansions, to tiny homes. You can tailor your stay to your budget, adventure, and location! They even offer ideas for things to do in the area you are planning to stay. Depending on your needs, where you book your stay can make or break your trip, making this an important travel tip!
10. Hire Movers For a Long-term Trip or Relocation
If you're hopping on vacation for a week or two, then this next travel tip probably won't apply to you. If you're looking to get away for a little while to a new holiday home, however, then this kind of thing might be of use. Lugging everything around and doing all the dirty work doesn't exactly scream romance, does it? Getting in touch with movers like Bekins Moving Solution will make the moving in and out processes a lot smoother, allowing you to enjoy yourselves as you should. 
---
Traveling should be fun, easy, relaxing, and exciting! However, it can often turn out to be stressful and not exactly what you had hoped for. Hopefully, these travel tips will help you to stay on track, on budget, and enjoy the exciting adventure you have planned!
Are you planning summer vacation with the kids? Check our recommendations for the top Family Friendly Destinations On The East Coast!
CHECK OUT WHAT'S NEW ON BETSI'S WORLD
Which of these tips did you find most useful? Let us know in the comments below!
Other Packing Tips and Tricks You May Enjoy