Summer is almost here, which means it's time to start planning your family vacation! With so many amazing destinations across the US, it can be heard to narrow down your search! When considering where your family will travel to this year, keep the East Coast in mind.
The area is filled with amazing locations everyone in your family will love. From historic cities to beautiful beaches, these six awesome family friendly east coast destinations are perfect for your summer vacation.
The Best Family Friendly Vacation Destinations
Philadelphia
Philadelphia is the birthplace of America. Therefore, it's a great choice for families hoping to work some education into their summer vacation. On top of being a city filled with amazing sites, Philadelphia is also very walkable. That means you and your kids can easily stay in the city and traverse the streets without much hassle – even if you have a stroller! Start by taking in all the historic sites throughout the city – from the Liberty Bell to Independence Hall. Then, enjoy all the amazing kid-friendly activities Philadelphia has to offer.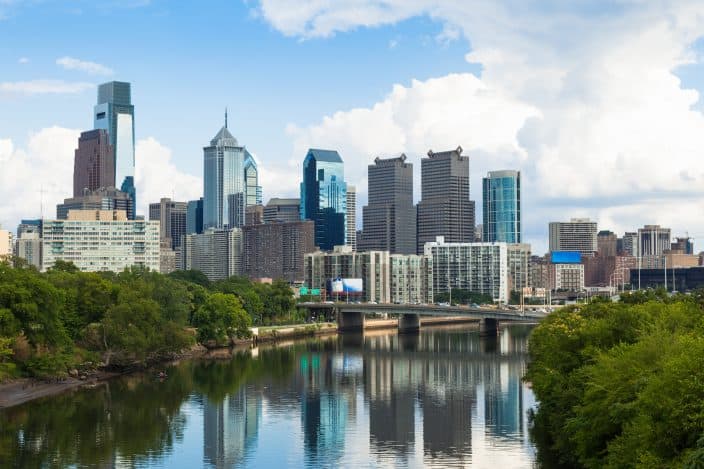 Kids who enjoy hands-on learning will love the Please Touch Museum, which features two floors of interactive exhibits. Animal lovers can enjoy checking out the animal exhibits at the Philadelphia Zoo or sea life at the Adventure Aquarium. I also recommend that families with toddlers spend some time at Sesame Place. Its the nation's only theme park based on Sesame Street, what fun!
Visit The Jersey Shore For Family Fun
From Sandy Hook in the north to Cape May in the south, the Jersey Shore is filled with a variety of fun family-friendly destinations your kids will love. Long Beach Island is a great choice for families. On top of its lovely beaches, the area is also home to Fantasy Island Amusement Park and hosts a variety of free family events throughout the summer months.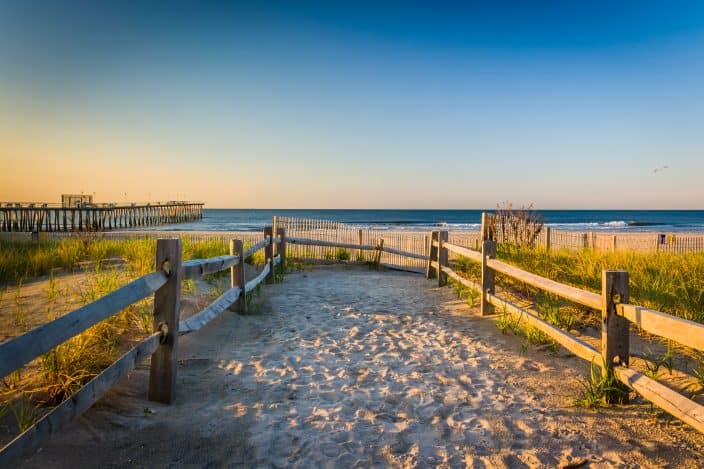 Point Pleasant Beach is another family favorite. Your kids will love its selection of beachfront amusement rides, which features a variety of attractions for kids of all ages. And escaping the summer heat is easy here – just take a trip to the Jenkinson's Aquarium.
A Family Vacation In Washington, DC
If you're planning your summer trip at the beginning of summer break. Washington DC is a great option. This beautiful city is best seen during the spring and early summer months. If you travel to Washington between March and April, your family can enjoy seeing the cherry blossoms in bloom and celebrate the occasion at the National Cherry Blossom Festival. Unfortunately, at this time Capitol Hill is closed to visitors but, you can enjoy one of the many free museums throughout the city. There is no shortage of educational activities for your kids to enjoy!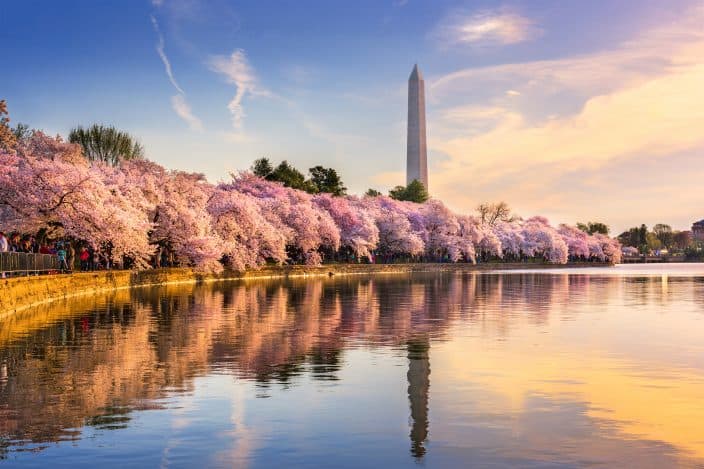 Aside from the government buildings, monuments, and museums, this city also has a ton of family friendly fun available to its visitors. The Smithsonian National Zoological Park is perfect for kids who like to view animals, and active kids will have a blast at the Beauvoir Outdoor Playground.
Cape Cod
For a quiet escape from the hustle and bustle of daily life, your family will love Cape Cod. The area is great for beach and water fun, from enjoying a whale watching tour on the ocean to relaxing on the beach and splashing in the waves. The area is also home to both an indoor and outdoor waterpark for those days when your kids are ready to take a break from the beach.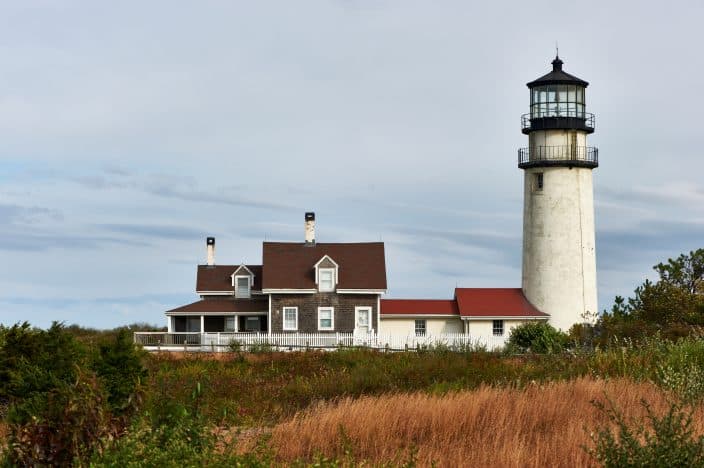 Aside from the variety of water play options, Cape Cod is also home to other great family-friendly activities. Take in a huge selection of butterflies at Butterflies of Cape Cod, have some educational fun at the Cape Cod Children's Museum, or learn about pirates at the Whydah Pirate Museum.
Family Friendly Fun in Boston
Another family friendly destination on the east coast this summer is Boston. This kid-friendly city has everything from historic sites to amazing sporting events, making it a must-see for east coast families. After checking out the city's most historic sites along the Freedom Trail, give your kids a break from learning with a trip to Boston Common and the Public Garden. Then, enjoy some kid-friendly educational fun at the Boston Children's Museum and New England Aquarium.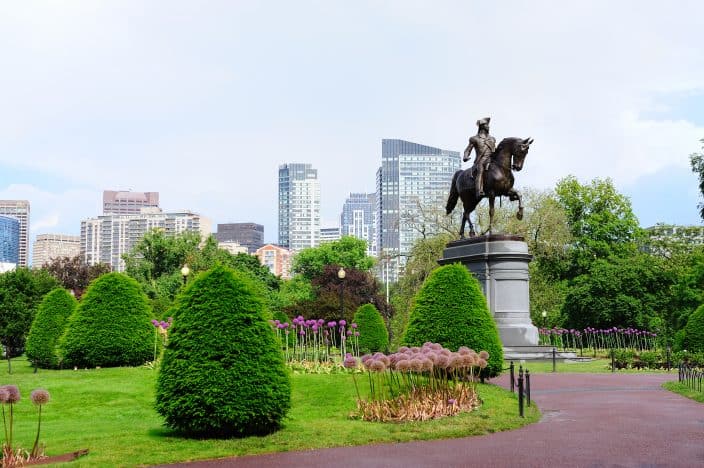 On top of the cultural history, Boston is also home to some amazing sports history. In Boston, baseball lovers can enjoy taking in a game at the oldest ballpark in Major League Baseball – Fenway Park.
 This post may contain affiliate links which won't change your price but will share some commission. As an Amazon Associate I earn from qualifying purchases.
Ocean City
If your family is searching for a quintessential beach getaway this summer, Ocean City is the place to go. This 10-mile barrier island off the coast of Maryland has so much to offer visiting families. The biggest draw to the area is the historic Ocean City Boardwalk, which features a variety of museums, restaurants, and a historic carousel. Plus, your kids will have a blast at the oceanside amusement park.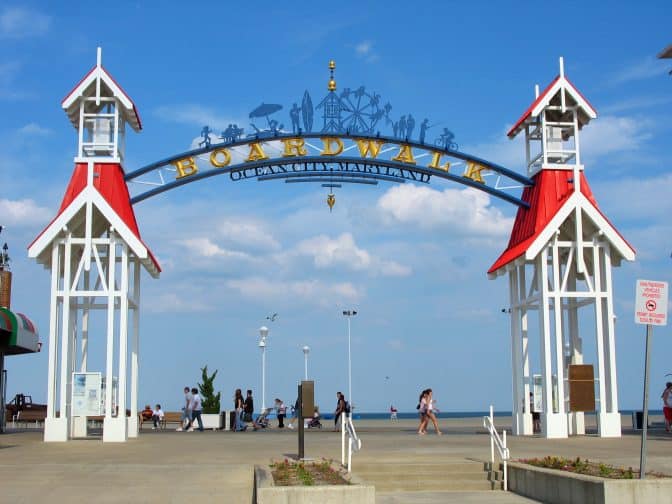 Your kids will also enjoy a trip to Jolly Roger Amusement Park, which includes tons of water rides, in addition to a petting zoon and mini golf. You can even escape the summer heat with a round of ice skating at the Carousel Ice Skating Rink.
Family Fun On The East Coast
A summer vacation on the East Coast is perfect for some quality family time. These hot spots on the Atlantic Coast are affordable and packed a variety of things to do for you and your family. Don't know which destination to choose? No problem, plan a road trip instead! This way you can travel from the southeast up to the northeast, hitting all your favorite destinations on the way!
To prepare you for your family friendly trip, don't forget some of these travel essentials:
Activity Books– keep your kids entertained on long flights with activity books. This one has 365 different activities, perfect for a family plane!
Blanket– keep your kids comfy and cozy with this plush blanket. If you're lucky, it will help them doze right off to dreamland!
Kid-Friendly Headphones– These headphones automatically protect kids ears by limited how high the volume can go. Plus, they come with a handy carrying case, so the headphones stay safe!
Looking for some more family vacation tips? Check out these post on our 8 Tips For A Fun Family Vacation and How To Create An Incredible Family Vacation!
Which of these family friendly destinations would you most like to visit? Let us know in the comments below!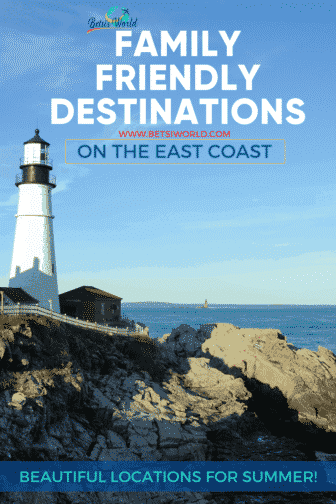 Other Getaways You May Enjoy