The Best Backyard Oasis Ideas
Having a backyard oasis is a great way to turn your home into your favorite vacation spot. To create an oasis in your backyard, you'll need to think about ways to create a peaceful setting just outside your back door.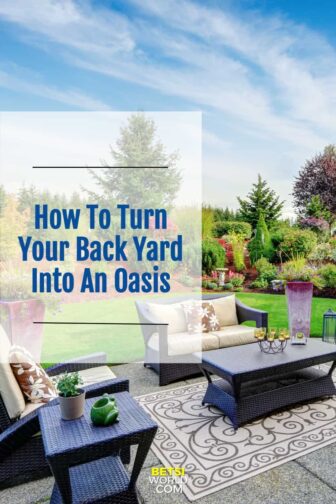 Updating your backyard is a way to bring some relaxation and a spa-like feel to your home. Create an environment where you can escape from the stresses of daily life, without ever leaving your home. These six easy ways to turn your backyard into an oasis will have you unwinding in your dream garden in no time!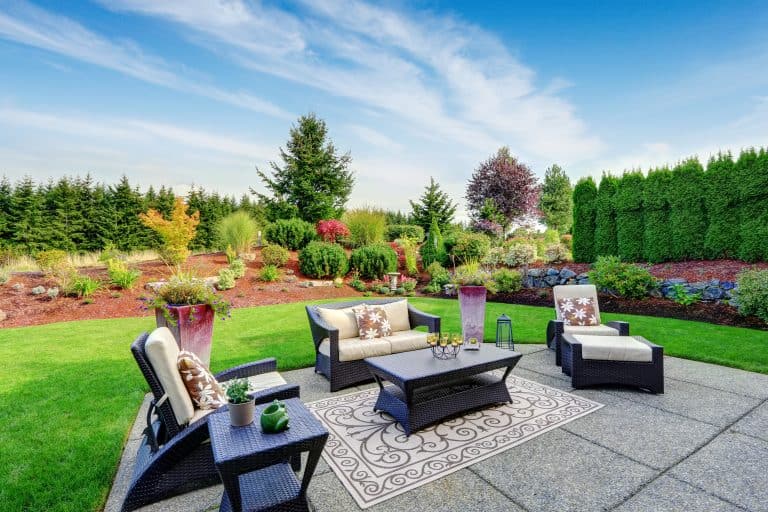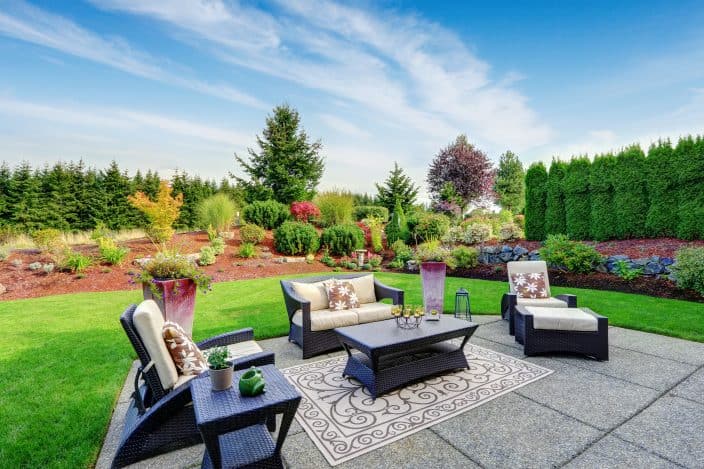 6 Easy Ways To Create A Backyard Oasis
Make Your Backyard Private
One of the best ways to turn your backyard into a place to escape is to develop a sense of privacy. Enclosing the backyard with a fence or lattice is a great way to make the area more private. Another simple way to add privacy to your backyard is to plant bushes or other large plants along the perimeter of your yard.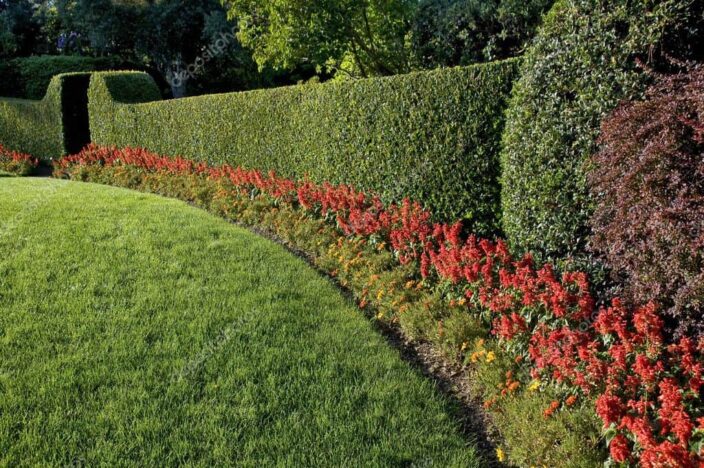 Adding a green privacy fence to the backyard is a great way to help mitigate noise pollution. They also look better than a standard privacy fence while helping to keep away those prying eyes. Leyland Cypress trees are a perfect fit for almost all of the USA. Ranging from zones 6-10, which covers every state except the Central and Northern Midwest. If you live in these areas, zones 3-5, you could give Korean Littleleaf Boxwood a try! This hedge is hardy enough for the winter months, just try and keep it out of direct sunlight during the summer months!
Add Some Color To Your Backyard
Incorporating color throughout your yard is another simple way to create an oasis. Make your yard feel like a tropical paradise by including beautiful tropical flowers, flowering vines, or brightly colored annuals. Other ways to add fun pops of color throughout your yard include planting flowers in brightly colored pots and sprinkling colorful garden décor throughout the space. You might even try placing colorful throw pillows on your outdoor furniture!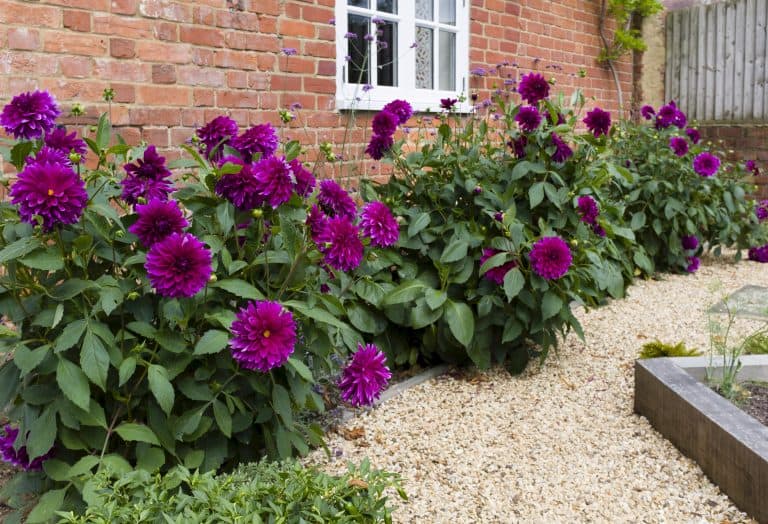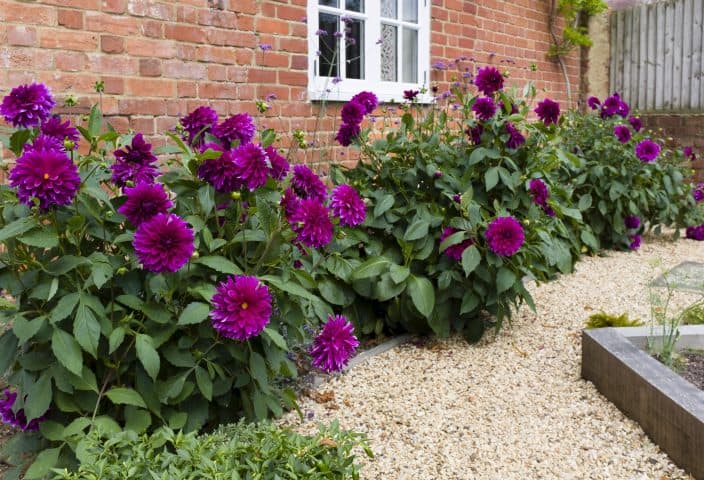 Dahlia flowers are an absolutely breathtaking addition to anyone's garden or patio. These flowers are bulbs and grow annually in zones 3-7, but are able to withstand the winter months in zones 8-11. They come in so many different varieties it is easy to find the right flower to fit your theme. For those of you in zones 4-9 you cannot miss out on having Blue Hydrangea's growing in your yard. This perennial flower has a big stem and baby blue flowers that you can even cut and keep in a vase indoors!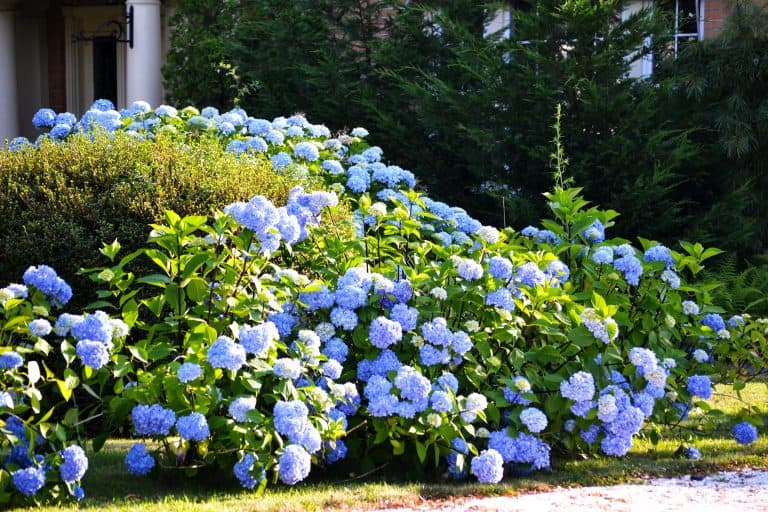 Incorporate Water Features In Your Yard
Water is one of the best ways to help you relax, so incorporating water in your backyard is a great way to transform it into a relaxing oasis. Whether you install a beautiful water feature in your garden or place a spa or hot tub on your patio, including water in your backyard design plan is essential.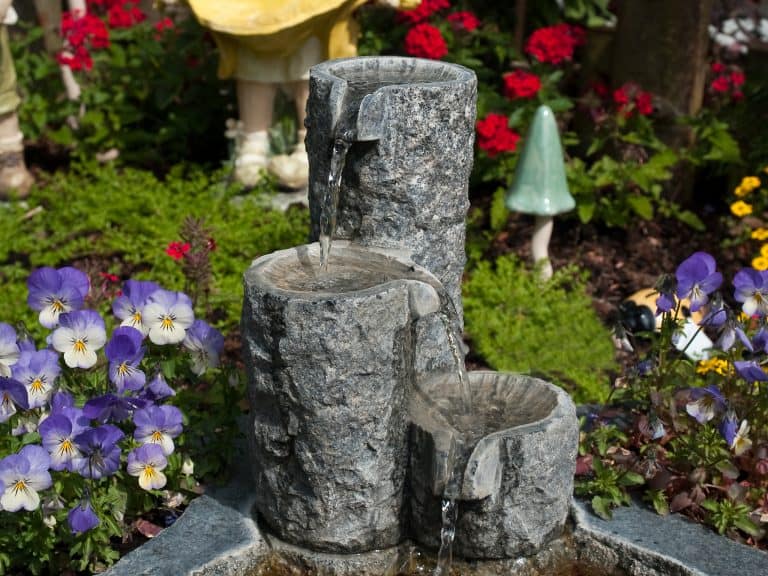 There are many fountains that you can add to your backyard that can help turn your space into an oasis. Simply adding a small bird fountain will connect you with the nature around you. Are birds not quite up your alley? No problem, then you could install a small Koi pond! Just add a few rocks and shrubs for decoration and you've got a backyard paradise in no time!
Make Your Backyard Comfortable
For your backyard to truly be an oasis, you'll need a place for your family to relax. That means including comfortable seating throughout the space. In addition to traditional patio furniture, consider stringing up a hammock in your yard to make the space feel like a relaxing beach retreat.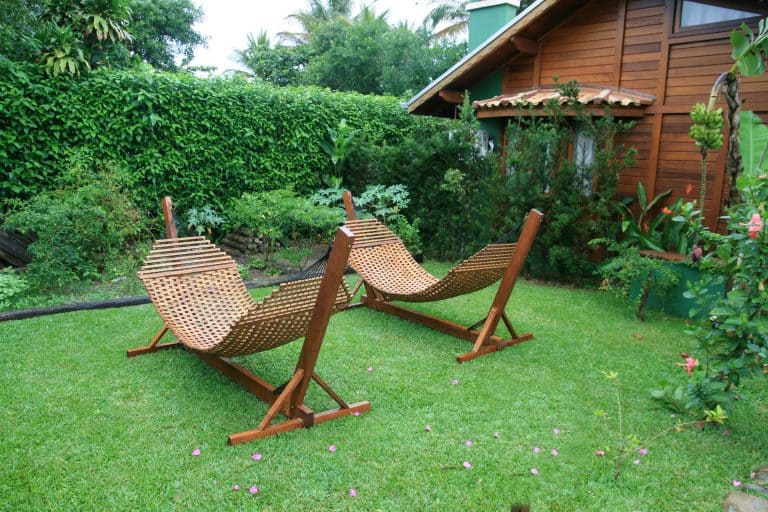 Why do all this work making your backyard oasis without putting anything down to enjoy the new space in? Hanging a hammock between some trees is a great way to experience your new oasis. Living in Florida, there's nothing better than relaxing under a big tree in a hammock with an ice cold lemonade!
Are there more than two of you in the house? Not to worry, try a hanging daybed so the whole family can have a spot to hangout. If you have the space to lay out some lawn chairs, give Adirondack chairs a try.
 This post may contain affiliate links which won't change your price but will share some commission. As an Amazon Associate I earn from qualifying purchases.
Don't Forget To Give it Shade!
You'll want to be able to enjoy your backyard oasis throughout the summer months, so be sure to include a shady spot to escape from the summer sun. A pergola with a retractable canvas roof, or a set of large beach umbrellas all work well. Even using a big shady tree are all great options to consider in your backyard oasis.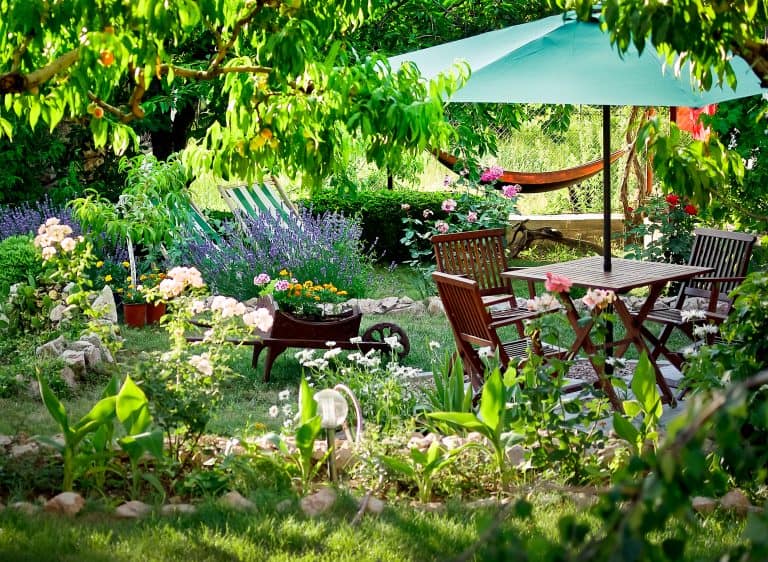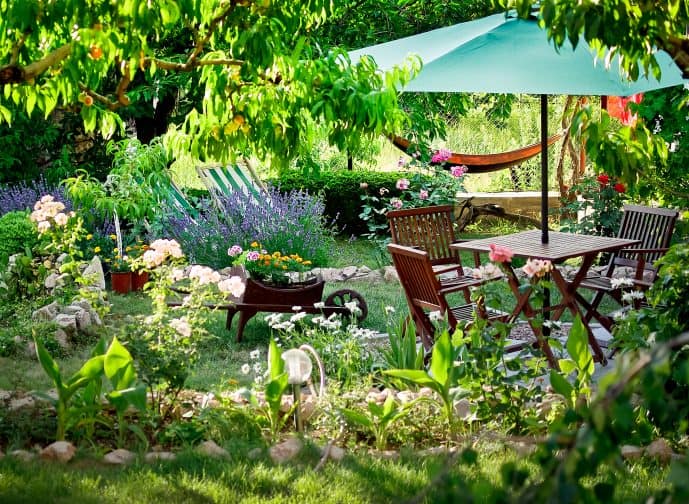 There are lots of patio and garden furniture sets that come with an umbrella which inserts into the center of the table. This is an easy all in one way to get some shade when you're dining outside. Just imagine sitting and having coffee or breakfast in your very own backyard oasis! Of course, if you're more into the natural look you can plant an oak tree instead. Try the best of both worlds, some manmade and natural shade!
Keep it Warm In The Winter
To make your backyard a true oasis, you'll need to think beyond the summer months. Adding a fire element to the space will ensure you use your oasis no matter the season. A large fire pit or outdoor fireplace is the perfect way to warm up your outdoor oasis during the cool fall and winter months. If you're looking for more information on what to use for burning materials in your firepit and how to burn them, read more about it here.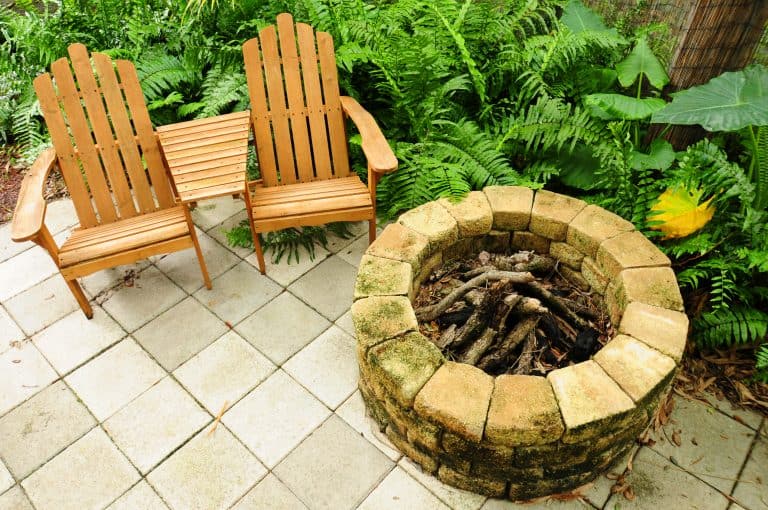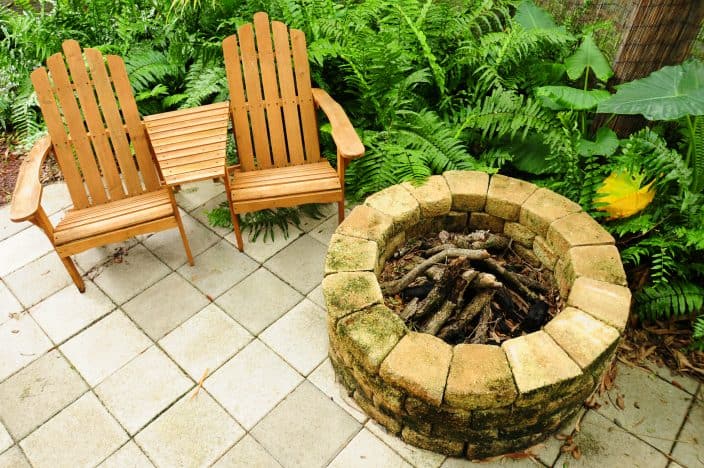 Not only is adding a fire element or fixture to your outdoor space, functional, it creates a lot of ambiance too. Tiki torches, for example, are a fun way to add excitement and beauty to an outdoor dinner party. They are also great for warding off those pesky mosquitoes! If you're looking for an idea to step up the romance, try a fire pit with an outdoor couch in front of it. Then you and your sweetheart can cuddle up in front of the fire with a glass of wine and a blanket. The perfect Valentines Day, anniversary, or birthday night in!
---
Creating a backyard oasis has never been easier! Remember that it's important to customize your backyard to your specific desires, needs and tastes. In this way, you can create exactly the vibe and feel you want. We all need to have a place for ourselves to relax and recharge, why not make it in your own backyard!
CHECK OUT WHAT'S NEW ON BETSI'S WORLD
Which of these ideas were your favorite? We'd love to hear from you in the comments below!
You May Also Enjoy These Home and Finance Tips