A home renovation is a great way to improve the look of your home and increase its value. Plus, with the holidays around the corner, you may be looking for ways to spruce up your home for family or friends. Typically, home renovation projects take a long time to complete. This time is made even longer when you're doing it yourself. Thankfully there are a few ways to update your home without taking up a ton of your time or spending a lot of money!
These simple home renovation projects are a great way to improve the look of a room or house. If you're searching for a quick and easy way to update your home, you're in luck! Consider tackling one of these home renovations you can DIY in a weekend to quickly and easily spruce up your house.
Quick and Easy Home Renovations You Can Do Yourself
Update Your Front Door
Renovating your front door is a simple project that makes a big impact. Updating your door can elevate the look of your house in a second and make it stand out on the curb. If your door is old, outdated, or broken, replacing the door can be an easy project that can be done over the weekend. To ensure your new front door stands the test of time, purchase one that is constructed of wood or fiberglass. Alternatively, steel doors are a more cost-effective option when purchasing a new front door.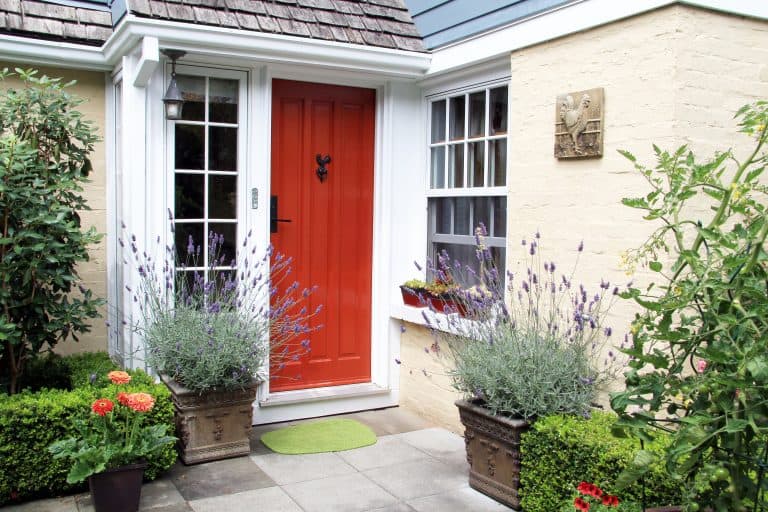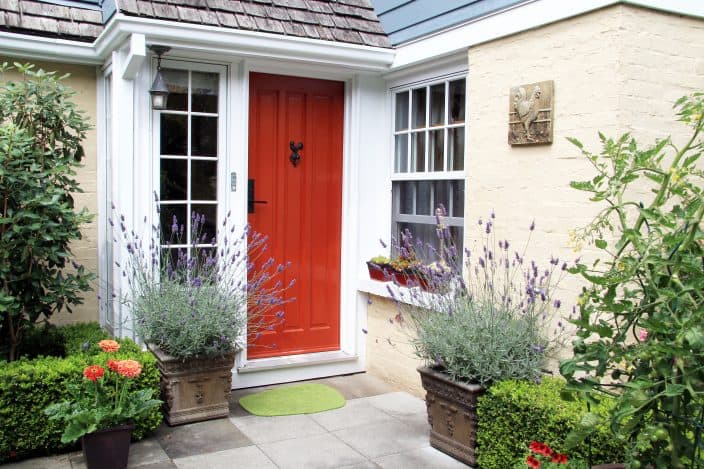 If you like your front door and it's in good shape, consider updating the door in other ways. A fresh coat of paint in a fun color is an easy way to improve your home's curb appeal over the weekend. Another easy way to update your front door is to replace the hardware. Adding a new handle to the door will instantly improve the look of your home's exterior and improve the security of your home at the same time.
Consider adding in an electronic lock and doorbell with a camera. This way, you'll never miss what's going on outside your house. You will also be able to see if there is a package at the door when you aren't home! The Ring doorbell and lock system is a great one to try!
Add Molding
Decorative molding is an easy way to improve the look of a room over the weekend. Installing crown molding around the ceiling of any room is a simple way to enhance the look of the space. Moreover, the installation process is simple enough you could DIY it in a weekend.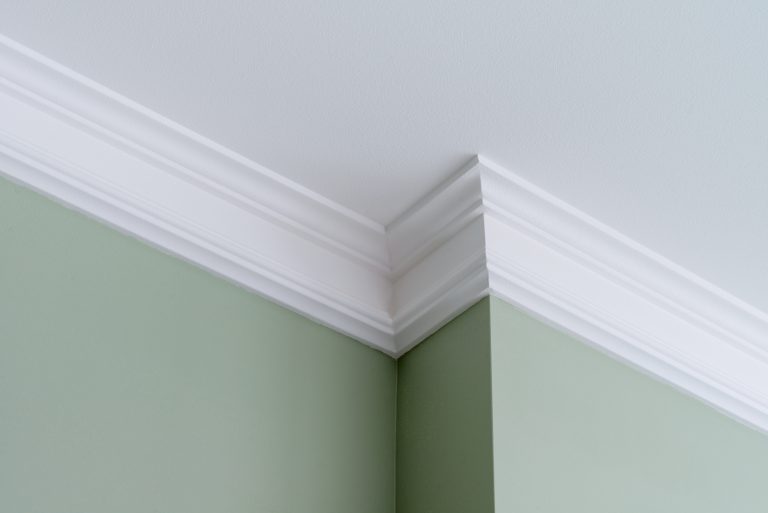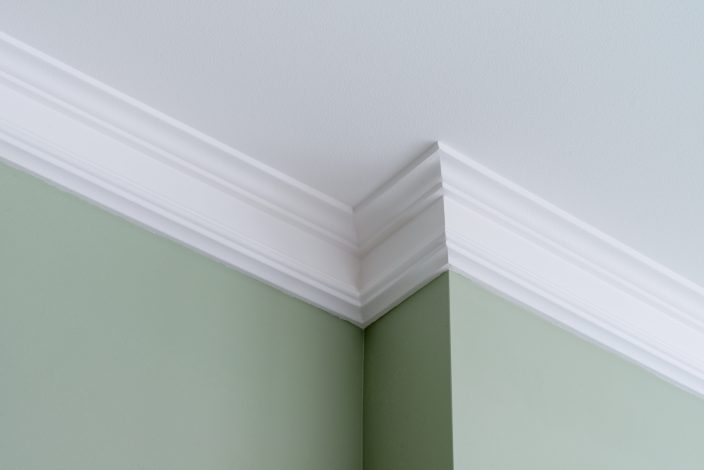 Another way to improve the look of a room with molding is to replace the baseboards or window casings in the room. Alternatively, if you already love the look of your home's trim, consider repainting or staining the trim to give it a fresh new look.
For a bigger impact, consider adding wainscoting and chair rail to a room in your house this weekend. This decorative wood paneling can easily elevate the look of a room by breaking up the wall and creating a more formal setting in the space.
Replace Your Backsplash To Renovate Your Kitchen
Quickly transform the look of your kitchen by installing a new backsplash this weekend. Kitchen backsplashes often get dirty with grime and grease from cooking. This easy project can be completed in a weekend without making much of a mess. It is also relatively quick, so it won't keep you out of the kitchen for very long.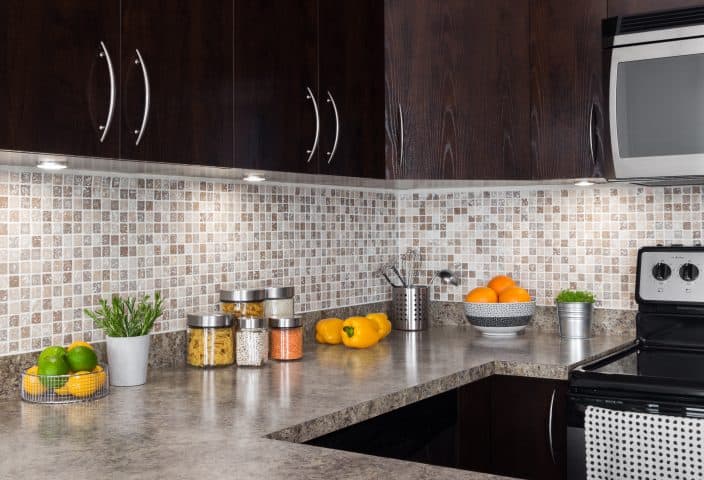 Options to consider are adding new tile to the space, stick on stones, or even wallpaper. Stick on backsplashes are easy to find and install. Tiling yourself may take a bit longer but always looks great and professionally done. Whichever option you choose, updating your kitchen's backsplash will instantly improve the look of the room.
Hang Wallpaper
A few years ago, wallpaper was often frowned upon by interior designers. But this decorative wall hanging is making a big comeback. Adding wallpaper to the walls of a room is a simple way to make a big impact in the space.
Create a focal point in the room by choosing just one wall to add the wallpaper to. In this way you can create a statement wall or highlight an important piece of art. If you have a minimalistic room with neutral colors, try adding a fun pattern or interesting texture to the walls. Furthermore, wallpaper is super fast to install!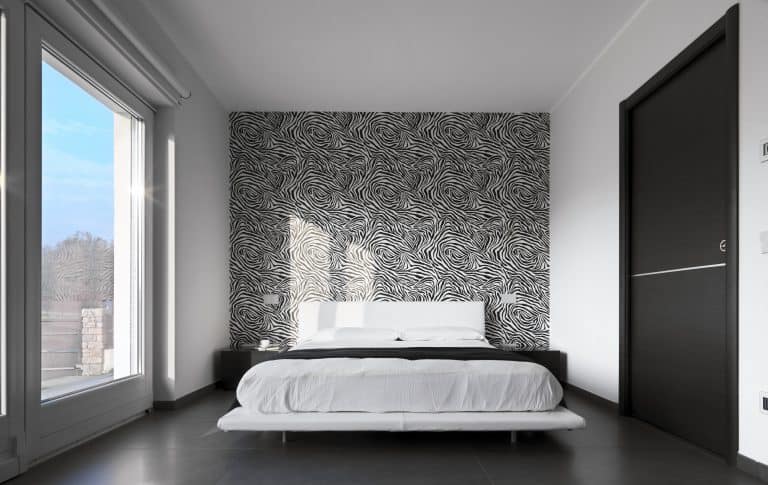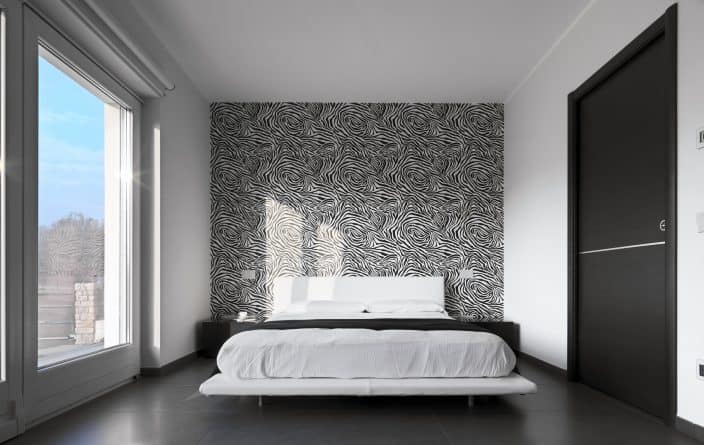 And if traditional wallpaper doesn't appeal to you, there are a variety of ways you can use wallpaper in your home. Self-adhesive removable wallpaper is an easy way to add a temporary pattern to a space that can removed later on without much hassle. And paintable wallpaper is another simple way to update a space without the need for hardware and power tools. Hanging murals are also a quick way to spruce up a wall and add interest to any room.
 This post may contain affiliate links which won't change your price but will share some commission. As an Amazon Associate I earn from qualifying purchases.
Update Your Fireplace To Add Character To Home
If you have an outdated fireplace in your home, spend the weekend giving it a facelift. Brick or stone fireplace surrounds can be updated with a simple coat of paint or by refacing it with stone veneer or new tile. Another easy way to update stone fireplaces is to replace the hearth with new tile or stone. Additionally, adding a new mantle will instantly improve the look of your outdated fireplace.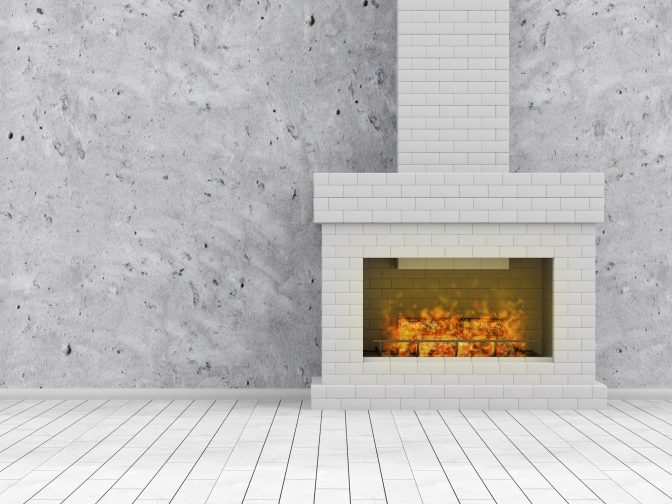 For a more involved fireplace DIY, consider swapping out your traditional wood burning fireplace for a gas version. Once a gas line is extended to the fireplace, homeowners can easily install a new gas fireplace and insert over the weekend. Or, you can add a more energy efficient electric fireplace that will heat the room without allowing warm air to escape your home when it's not in use.
Update Your Home Quickly and At A Low Cost
DIY home renovations are the perfect way to breathe new life into your house. Impress your family and friends with these easy and quick ideas for sprucing up your home. Making just a few updates will make you feel like you're in a brand new house. Plus, its a great creative outlet that you can get your whole family involved in!
CHECK OUT WHAT'S NEW ON BETSI'S WORLD
What kind of home renovations have you done yourself? We'd love to hear from you in the comments!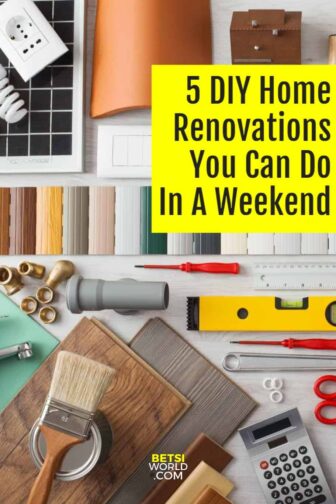 You May Also Enjoy These Home and Finance Tips