Your beach vacation packing list is ready for you! One of the best parts about summer is that it's a time for your next beach vacation. Whether you're looking to get away from your stress with some R&R, take a family trip, or just need some time off from work, there are plenty of amazing spots to visit this season.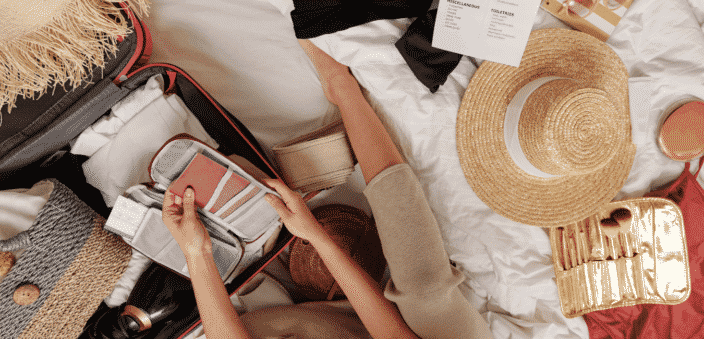 But if you're not sure where to go and what to add to your beach trip packing list for your beach vacation, then let me help! I'm going to show you what to pack for your trip so that no matter which beach you end up at, you will always be prepared.
The best part is that packing wisely now can prevent you from having to repurchase anything once you get there, which can save you money.
What to bring to the beach without overpacking is listed here.
Packing Vacation Beach Clothes
It's important to always pack the right beach essentials for a vacation so that you can be comfortable no matter what time of year it is where you're going. Your wardrobe selections should be influenced by airy and light clothes.
You might be tempted to concentrate just on getting there while packing, but you should also take some time to consider how you'll bring wet clothes and sand-covered belongings home.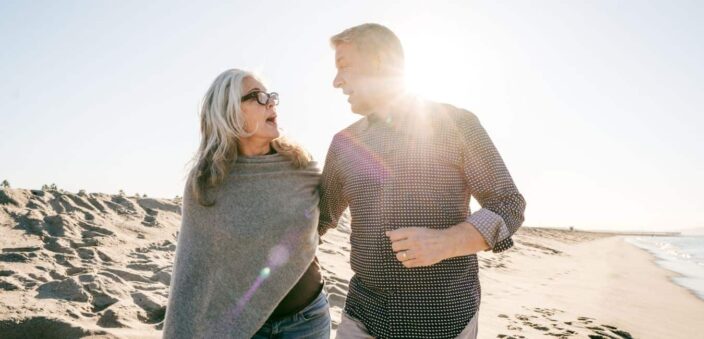 In order to prepare for your upcoming beach trip, I'd first recommend packing some shorts and a tee-shirt or tank top in case it's an overcast day on the beach.
It's also a good idea to pack hats and sunglasses to protect your eyes and skin from sun. Save space for cover ups! You never know when you want to pop into the local restaurant for a quick bite by the beach.
Beach Food: What Food & Drinks Should You Pack
Next, I'd recommend packing some snacks for the road trip so that you don't get hangry on the way to the beach. It's always smart to pack some granola bars, crackers and a few bottles of water as well since you never know when you'll need them!
Beach Games: What Beach Activities To Add To Your Vacation List For Down Time
If you're traveling with friends or family members that enjoy having fun like me, then I'd recommend packing a deck of cards, checkers, chess, a football or even a beach volleyball. Bring your snorkel gear to hunt for sharks teeth! Don't forget your favorite fur baby. Pack a few balls to toss back and forth to make the day fun for everyone!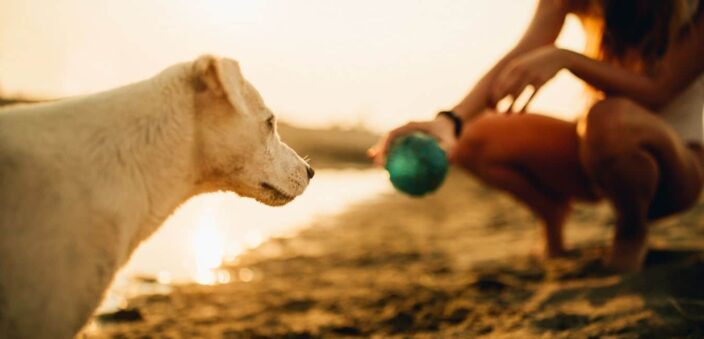 Swimwear Essentials: Your Beach Packing List Isn't Complete Without These
Last but not least, your ultimate beach packing list needs aren't complete without your swimsuit essentials! You'll want to pack different swimsuits for your complete beach packing list.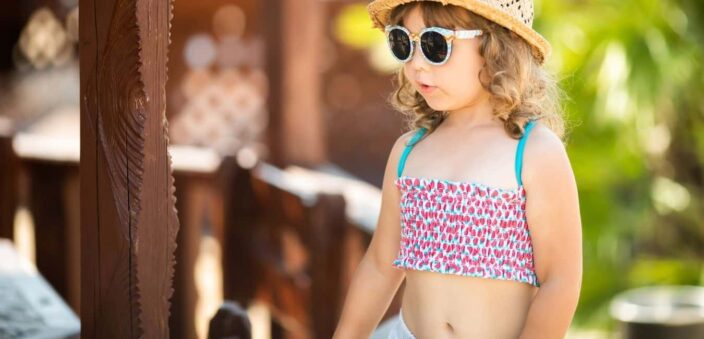 It's always important to remember which pieces are best depending on where you're going. Don't be afraid to get creative and pack something fun like a Hawaiian bikini or checkered flag swim trunks. Now that all of your clothing is packed for the journey, it's time to grab all of your other belongings too!
Beach Accessories: All The Essentials
Your packing list is never complete without your beach accessories! Your beach bag is never complete without sunglasses, quick-drying towels and a water-proof bag filled with sunscreens. Don't forget tanning lotions and any other beauty products that you might need while on vacation.
Water bottles are an essential part of your beach bag! Sun protection and proper hydration will make your beach vacation stress free. You can have the best family beach vacation with a well planned beach bag full of all of the essentials.
Your sunglasses will also come in handy on your next beach trip for seeing your surroundings when the weather isn't sunny too. Add a couple pairs into your beach bag wrapped in your beach blanket so they don't get scratched. Take a peak into the water with your polarized sunglasses and be amazed at how much more ocean life you can see!
Those little critters do come out at night, even on the beach, so be sure to add your bug spray when you pack for a beach.
 This post may contain affiliate links which won't change your price but will share some commission. As an Amazon Associate I earn from qualifying purchases.
Personal Hygiene Products: Packing List Beach Hacks
Last of all, I always recommend packing some toiletries and personal items that make it easy to take care of yourself any day of the week. From deodorant, razors and toothpaste to facial cleansers and grooming kits, these items are perfect to keep in your toiletry bag for keeping you clean!
Don't forget your lip balm with SPF either, the beach breeze and sun does a lot of damage to your lips if they are not protected on a day at the beach. Having these extra hygiene products on your beach packing list will not only protect your skin, but they will also keep you looking on point in between beach hopping and dining.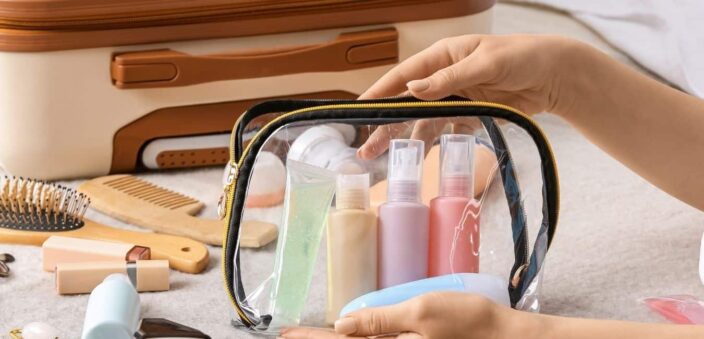 Your beach vacation packing list is officially complete! I hope you have a blast with the rest of your summer and remember to keep calm, relax and enjoy life!
Our Top Beach Packing List & Tips For Your Next Great Vacation
1. Pack a few of your favorite books
2. Make sure you have mosquito repellent, sunscreen, and lip balm with SPF
3. Bring sandals for walking on the beach or poolside
4. Bring flip-flops that match your bathing suit in case you want to change into them while at the beach 
5. Take pictures of anything important (passport, credit cards) to make it easier if they get lost or stolen 
6. Pack a beach towel 
7. Pack sunscreen 
8. Bring your own beverages and snacks in a cooler to avoid paying high prices at the resort or grocery store 
9. Wear bathing suits under your clothes so you don't have to pack them. Also, bring extra clothes just in case you get wet or if you're going into town. 
10. Bring an inflatable raft and/or water shoes for exploring around the shoreline and shallow water areas with kids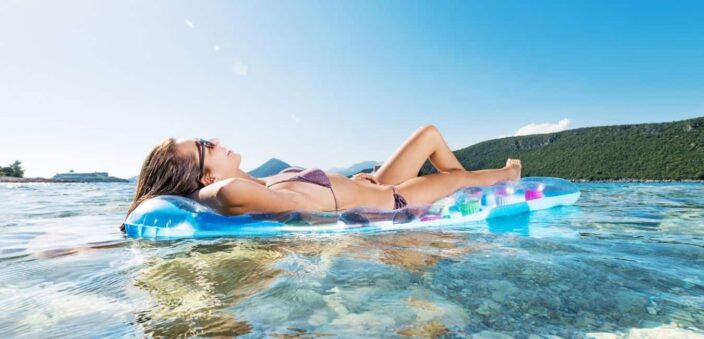 11. Pack an extra set of clothes in case there's a spill or something gets left behind at home
12. SPF Shirt and Wide brimmed hat
13. Waterproof bag with all of your essentials (phone charger, wipes, hand sanitizer, camera) 
14. Camera! You'll want to take plenty of pictures during your trip for memories later on down the road
15. Beach toys for building sand castles.
Beach chairs with straps for easy carrying on your beach trip.
Aloe vera for when you are
You're all set for your beach vacation! Having a good packing list is the best way to ensure you have everything needed for your beach vacation.
We've made your life easier by providing some of our favorite items and tips in this article. If you want some inspiration before heading out on your own adventure, be sure to check out our Ultimate Beach Day Guide! It has all sorts of ideas that are perfect for any beach destination.
We hope these help get you ready for your next adventure by the water! Enjoy every minute!
CHECK OUT WHAT'S NEW ON BETSI'S WORLD
Which beach vacation essentials do you usually bring along with you? We'd love to hear from you in the comments below!
Beach Vacations You'll Love