Snorkeling the Florida Keys
Spanning about 120 miles and more than 1700 islands, the Florida Keys are an absolute must-visit for ocean lovers, and there is no better way to see the Florida Keys than up close and personal snorkeling. The reefs in the Keys are teeming with fish, turtles, rays, and even sharks. And to see them in their natural environment is a special treat.
The Keys are divided into 5 regions: Key Largo, Islamorada, Marathon, Big Pine, and the Lower Keys, and Key West. Key Largo is referred to as the Dive Capital of the World and is home to the amazing John Pennekamp Coral Reef State Park, and Christ of the Abyss.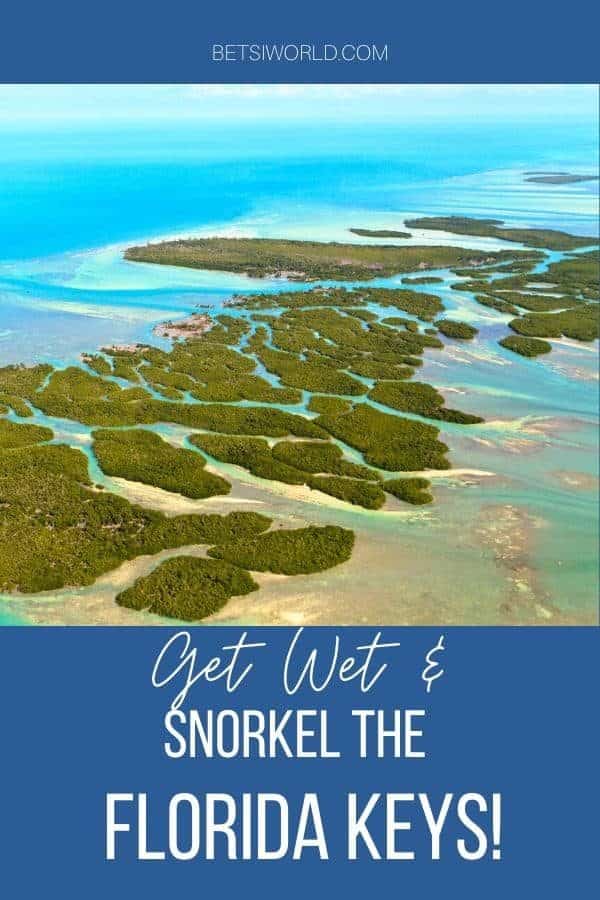 Is it safe to snorkel in the Florida Keys?
Any water sport comes with some level of danger, and snorkeling is no different. The coral reefs are living, and dangerous sea creatures and other dangers can be in that environment. But overall, snorkeling in the Keys is fairly safe. Here are some dangers to be aware of when snorkeling in the Florida Keys.
Fire Coral
Fire coral is common on and around the reefs and is sharp enough to cause small cuts. When you brush up against fire coral it can cause mild stinging and can develop into a rash.
Jellyfish
Jellyfish can sting – when I was growing up we often went waterskiing. And I usually fell off – and usually always got a jellyfish sting or three. But there are two varieties of jellyfish that are dangerous – the box jellyfish and the Portuguese man-of-war jellyfish.

Both the box jellyfish and the Portuguese man-of-war can be fatal to humans, however, if stung multiple times by a Portuguese man-of-war it can be fatal.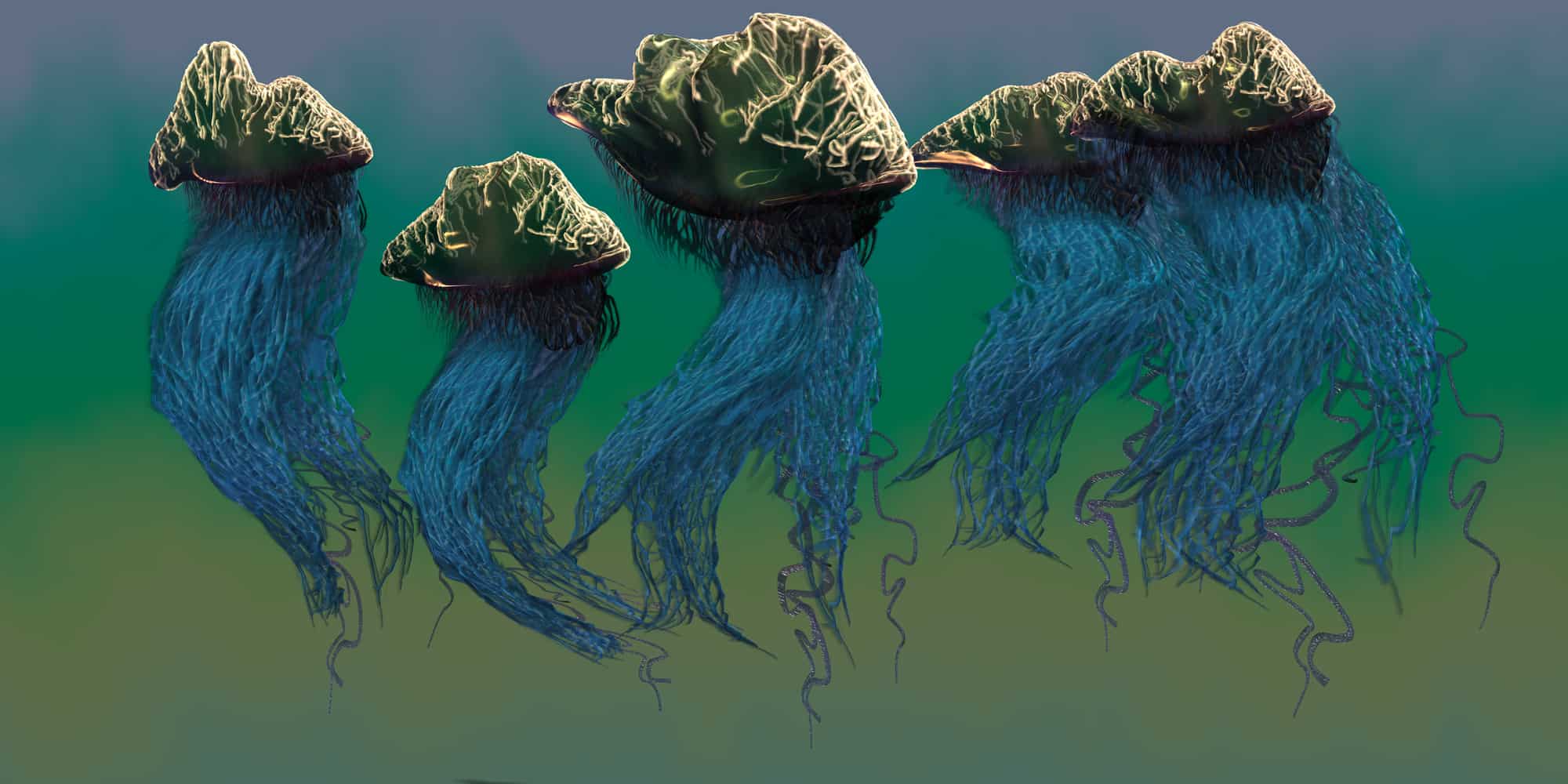 Sharks
I love to snorkel, but I am truly petrified of sharks. When snorkeling Dry Rocks in John Pennekamp I came face to face with that fear and overcame it. There are lots of sharks in the Keys, but shark attacks are rare. Caribbean reef sharks are everywhere in the Keys, but they are relatively harmless. However, the bull shark is a very aggressive shark, and they can also be found in waters of the Florida Keys. If you keep your distance and don't mess with them they will rarely mess with you.
Snorkel & Dive with Professionals
Unless you know the waters where you'll be snorkeling intimately and have snorkeled there many times, our suggestion is to always go with a professional snorkel company –
If you want to learn to dive on your Keys vacation, try a dive resort like Amy Slate's Amoray Dive Resort, or for a more luxury stay, Hawks Cay Resort on Duck Key is fabulous. For an immersive experience, Looe Key Reef Resort is a great choice and is one of the most affordable motels in the Keys. All of these resorts offer snorkeling trips as well, giving you double the experience if you want to learn to dive while you're snorkeling in the Keys.
Where is the best place to go snorkeling in the Florida Keys?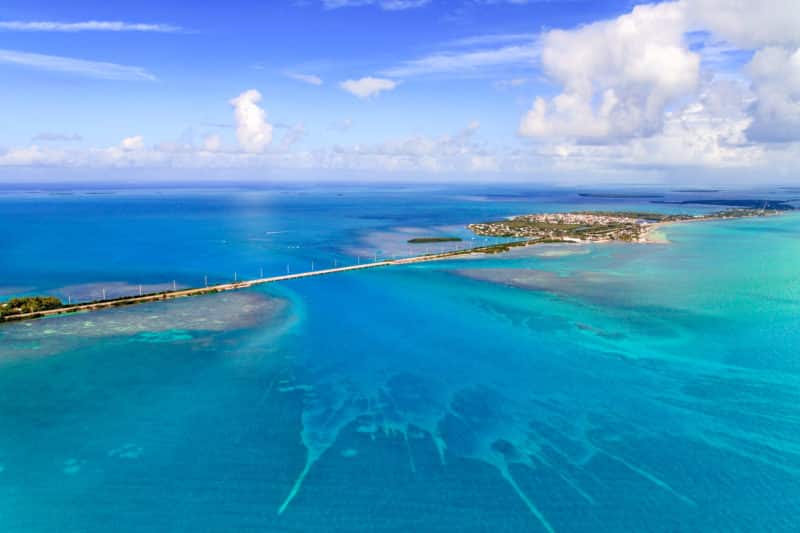 Where isn't the best place to go snorkeling in the Florida Keys? Tropical Travel Girl, Debbra Dunning Brouillette has a special connection to Looe Key. Jim and I love Fort Jefferson in the Dry Tortugas and John Pennekamp State Park. So if you ask where the best place to go snorkeling (or diving) in the Keys is, you'll get a different answer every time.
But, here are our top picks for the best snorkeling in the Florida Keys:
Fort Zachary Taylor in Key West
Fort Jefferson in the Dry Tortugas
John Pennekamp Coral Reef State Park in Key Largo
Coffins Patch, Key Colony Beach
Elliott Key in Biscanye National Park
Alligator Reef Lighthouse in Islamorada
Sombrero Reef in Marathon
Bahia Honda State Park in Big Pine Key
Key Largo Dry Rocks in Key Largo
Looe Key National Marine Sanctuary, Big Pine Key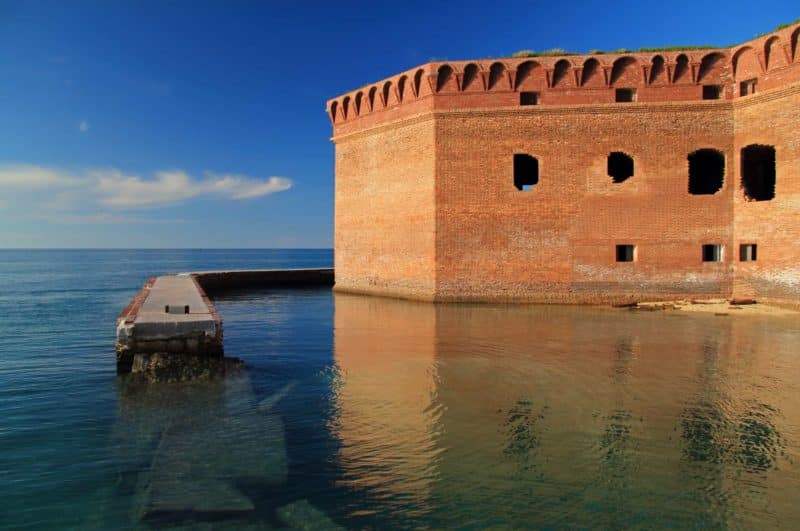 When is the Best Time to Snorkel in the Florida Keys
The best all-around month to visit the Florida Keys is May (prior to Memorial Day). The weather is warm, the waters are calm and clear, it is not as crowded, and the prices are reasonable. September is also a good time to visit the Florida Keys, but it is hurricane season, and Hurricane Irma hit the Florida Keys really hard in 2017.
Summer in the Keys means great snorkeling but it also means gobs of people and higher prices. The conditions, however, mirror May – calm, clear water but oppressively hot.
How to Book a Florida Keys Snorkel Tour
Research is key here and reading the reviews of the various options for a snorkel tour. If you are taking young children you'll want to choose a tour that caters to families and doesn't take you way out.
If you are an adventurous sort, you may want to look for snorkel companies that head out to Sombrero Reef or Alligator Reef.
Call the companies that you've targeted and get more information on their tours. Once you arrive in the Keys, stop in, and visit them.
Snorkeling in the Florida Keys can be the adventure of a lifetime and can be fun for the whole family. But you'll want to plan out your stay, your tours, and other activities. And once you are in the Keys, remember you are on "island time." Take time to relax and enjoy the pace of life and all that the Florida Keys has to offer!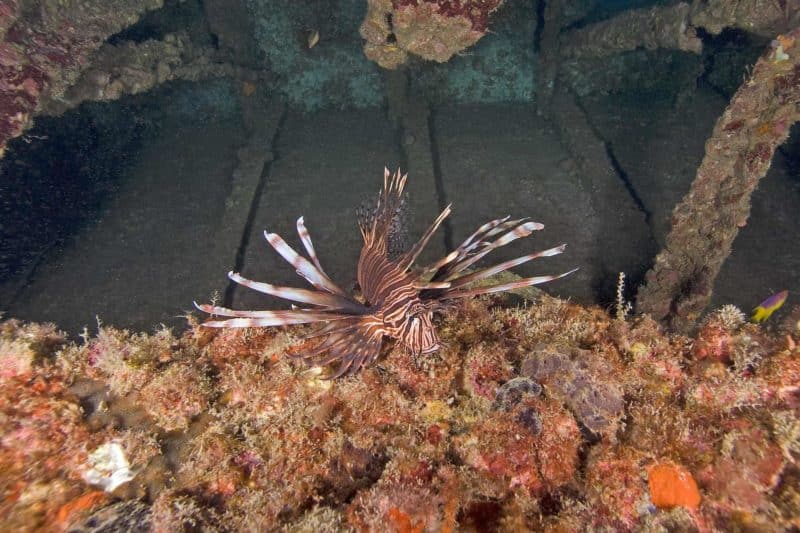 Pin It For Later
Pin to your favorite getaway vacation board for inspiration in planning your next Florida Keys getaway!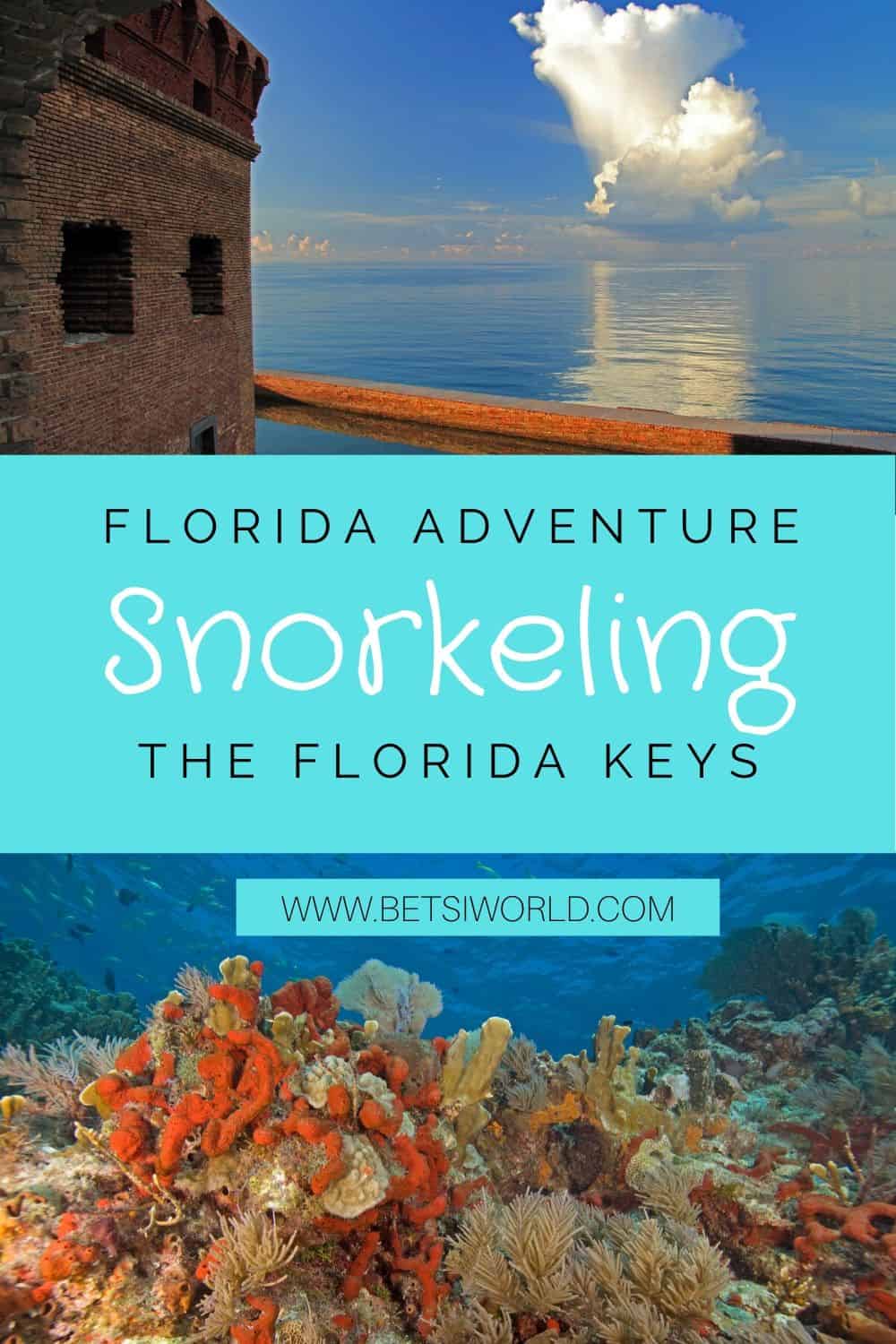 More Travel Inspiration for You!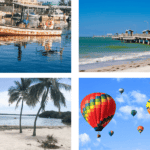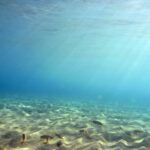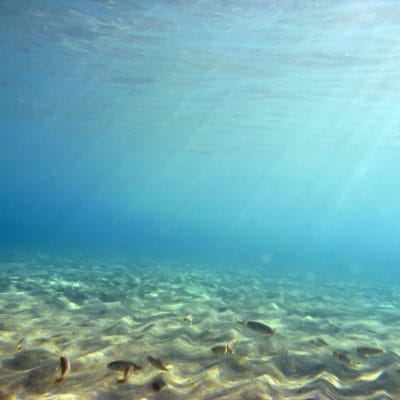 Snorkeling Dry Rocks in the Florida Keys