A Romantic Getaway In The Bahamas
The Bahamas are a great destination for a romantic getaway! If you are looking for a romantic place to take your loved one, The Bahamas are a wonderful option. The Bahamas are one of the most popular travel destinations in the Caribbean, and you'll find yourself spending most of your visit out in the sun and splashing in the gorgeous turquoise water.
Whether you are snorkeling in the Andros Barrier reef, the third largest barrier reef in the world, or simply laying out at your beach resort, a Bahamas vacation is always a good idea. The Bahamas offers many all inclusive hotels, beautiful beach resorts, water sports, and incredible views of nature. To help you plan your Bahamas romantic getaway we've put together a guide for some of our favorite spots.
Bahamas Travel Restrictions and COVID-19 Update
Each Caribbean island has their own COVID-19 protocol and restrictions. It is always best to keep a close eye on the government website to ensure you are up to date on the latest developments.
Restrictions and regulations can change with little or no advanced notice; before traveling carefully and regularly review the guidance directly from the Bahamian government at the Office of the Prime Minister's webpage and Facebook page, the Bahamas tourism page (and particularly that page's FAQs), and your travel vendors (airlines, hotels, etc.)
For the most up-to-date information, please check the travel restrictions via the US Embassy in The Bahamas. Some of the islands have curfew restrictions, which are updated on the US Embassy Bahamas site.
US Citizen are allowed to travel to the Bahamas at this time. However, entry requires:
What Is The Best Month To Go On A Bahamas Vacation?
A Bahamas vacation is great year-round, however the best times to go would be in the month of November or April. Given its location, The Bahamas experience pleasantly warm weather throughout the year with a lovely island breeze.
However, it is also vulnerable to destructive hurricanes between the months of June and October. Additionally, in the winter months, many flock to this tropical island, making it a very busy time to visit.
Therefore, a Bahamas vacation is ideal sometime in November when there is less rain and it is not so busy. Or, in late April when many of the tourists have left, the water is warm, and there is less threat from hurricanes.
Where To Go On A Bahamas Romantic Getaway
Nassau
Located on New Providence Island, Nassau has a wonderful selection of beaches, so grab a beach towel and head to the beach for a day of sun, play, and relaxation.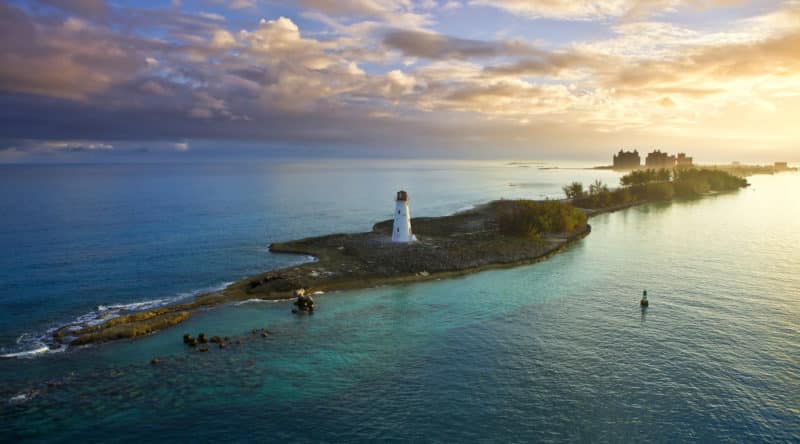 Adelaide Beach is more of a locals beach, which makes it perfect to visit during the week. It's located in the village of Adelaide, and the beach is long, and the water is clear and warm – just what you want on your Bahamas romantic getaway.
Atlantis Paradise Island is for those who want a little more fun on their Bahamas romantic getaway. At Aquaventure Water Park at Atlantis Paradise Island  you can spend the day lounging on the beach, taking a river ride, hanging out in the pool, or riding the water park rides.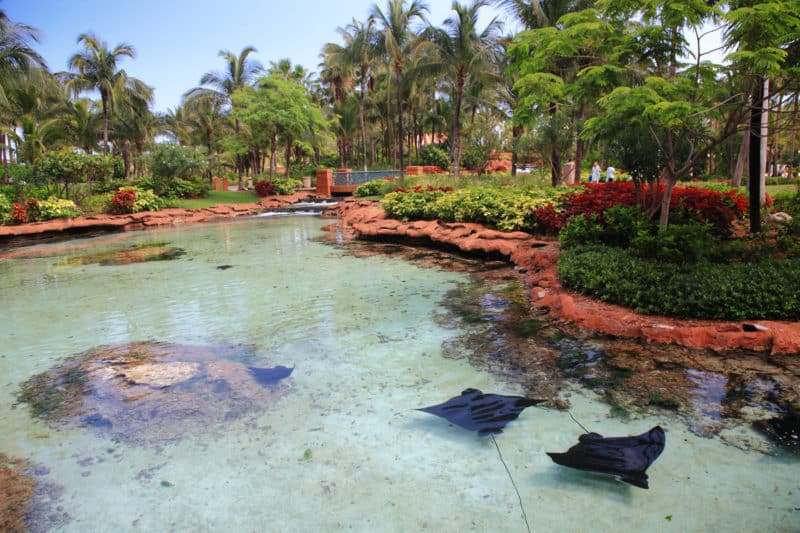 Nassau also has a vibrant food scene. Take a stroll down Bay Street, and stop in at Luciano's of Chicago Ristorante and you'll think you were having a fabulous meal in Chicago – yes, it is that good! This is a stop for us each time we visit Nassau! Cafe Matisse is located in a historic building in Nassau, and the food is incredible! This is truly a don't miss experience!
Stroll down Bay Street if you love shopping – there is something for everyone.
Where to Stay During Your Romantic Getaway
For first time visitors to the beautiful islands of the Bahamas, Nassau is ideal. There is a vibrant food scene, lots of shopping, and resorts to galore to choose from. We are slightly biased towards Sandals Royal Bahamian. It's where Jim and I go for a quick 2 or 3-day getaway if we are not taking our boat, Saltwater Gypsea over. 
Atlantis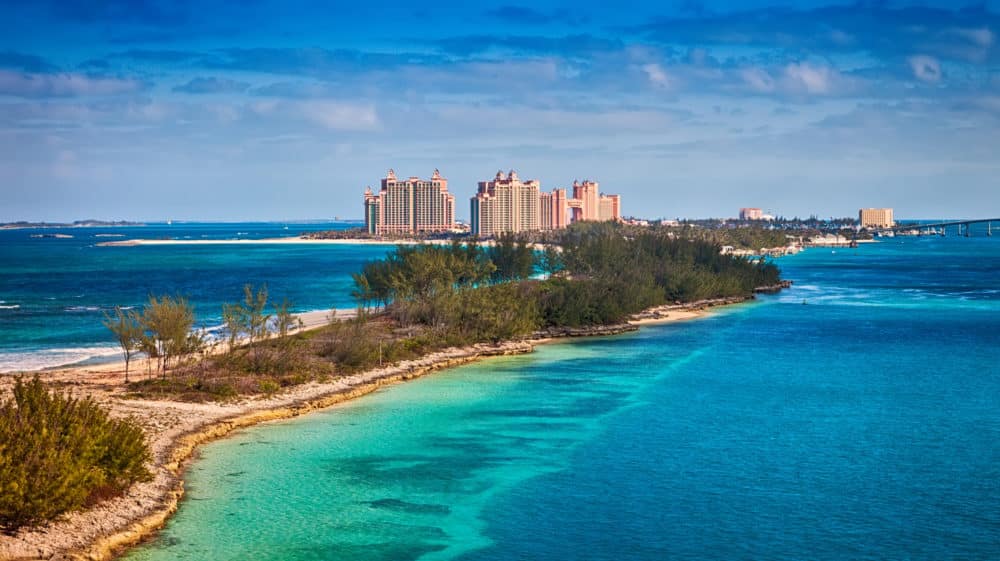 For those who love non-stop fun, Atlantis on Paradise Island is a great choice. Atlantis,  located in Nassau Paradise Island, offers visitors a few choices when it comes to accommodations: The Cove, The Royal, The Reef, The Coral, or Harborside Resort.
Enjoy the over 140 acre waterpark or check out the extensive marine habitats and exhibits! The property houses 14 lagoons and over 50,000 aquatic animals- if you love marine life, this is the place for you!
If you are looking for a really romantic experience, try The Cove, it is the perfect backdrop for couples on a romantic getaway. Grab a private cabana and get pampered by one of the many gorgeous pools!
Baha Mar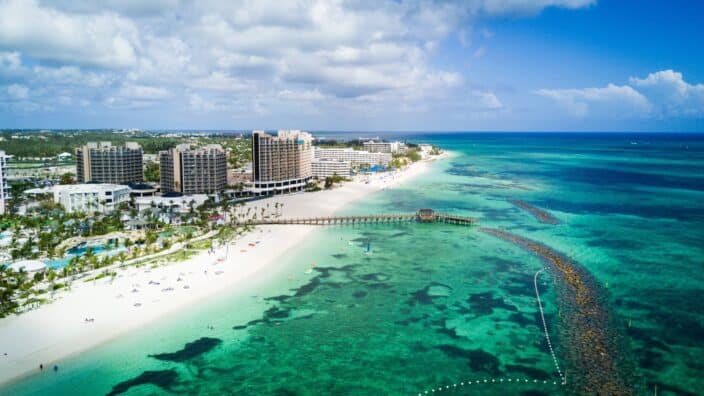 Another one of the most romantic hotels on the island, Baha Mar, is located on Cable Beach. Cable beach is known for its clear waters and soft sand, not to mention its dotted with incredible resorts. Baha Mar, like Atlantis, offers 3 different accommodations for guests: The Grand Hyatt, The SLS, and The Rosewood.
Enjoy the views of Cable Beach from your private balcony at one of the three resorts. During the day, relax at Baha Bay, their beachfront waterpark or engage in watersports like kayaking or paddle boarding. The hotel offers complimentary rentals!
Wrap up your day with dinner at one of Baha Mar's many incredible restaurants. Try Carna, an amazing steakhouse or Cleo, for world-class Mediterranean cuisine! Whichever you choose to stay at you're sure to enjoy your romantic getaway.
Eleuthera
If you are looking for a true Bahamas experience, we love Eleuthera. This thin, 110-mile long, 2-mile wide island has lots of incredible beaches and crystalline waters. Eleuthera is home to some of the best diving and snorkeling in the Bahamas!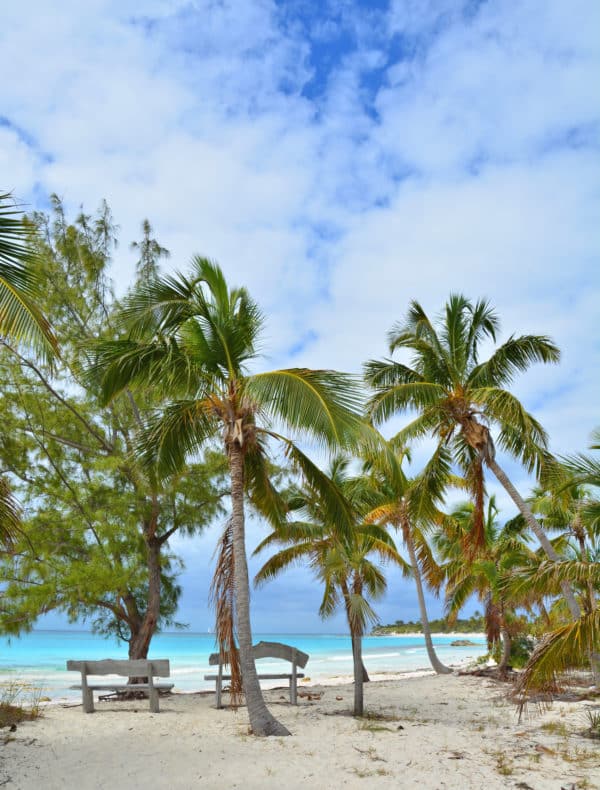 Eleuthera offers so many choices for a romantic Bahamas getaway – you can go relax on one of the many beaches on Eleuthera, go kayaking or surfing with Bahamas Adventures or try your hand at bonefishing.
Bonefishing is popular in the Bahamas, and it will test your skills. Bonefish are found in the flats, and they are fighting fish, so it's lots of fun to take a day and go bonefishing.
With Fishbone Tours you get to see the island by water. You'll have a chance to snorkel, go reef fishing, and search for sea turtles, conch and starfish. Don't miss the Preachers Cave and the Glass Window Bridge.
Where to Stay
For a little taste of Cape Cod island style, Harbor Island is it. And the place to stay is Valentine's Residences Resort and Marina. Valentine's has been "Clean and Pristine" certified. This means that they have undergone strict inspection by the Bahamas Clean and Pristine team, which follows government and CDC guidelines of health and safety during COVID-19. Valentine's Residences Resort and Marina is taking the health and safety of their guest extremely seriously, therefore you can feel comfortable when visiting.
Additionally, Valentine's is the ideal local for diving, snorkeling, or taking a day at sea to go deep-sea fishing. If you love fishing action, then bonefishing is right up your alley.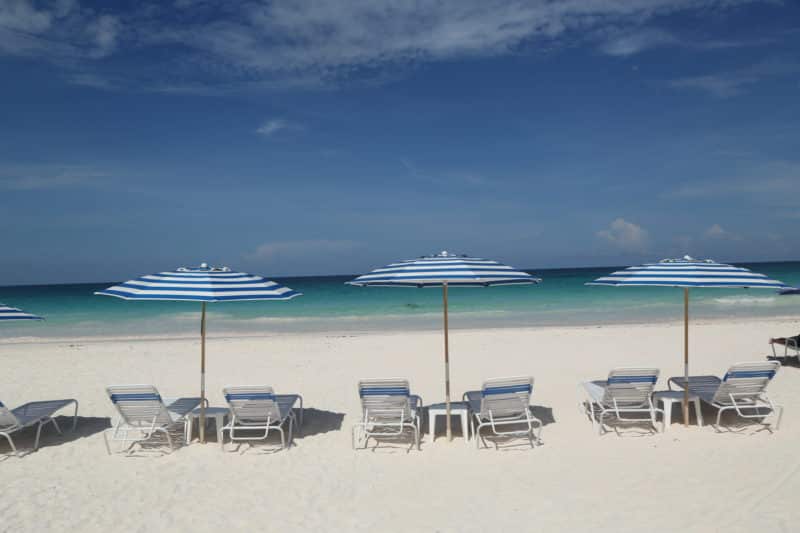 Bordered by turquoise water on both sides Cape Eleuthera Resort and Marina is perfect for unplugging, relaxing, and enjoying each other on a romantic Bahamas getaway. You'll have a good time whatever you choose to do.
 This post may contain affiliate links which won't change your price but will share some commission. As an Amazon Associate I earn from qualifying purchases.
The Cove Eleuthera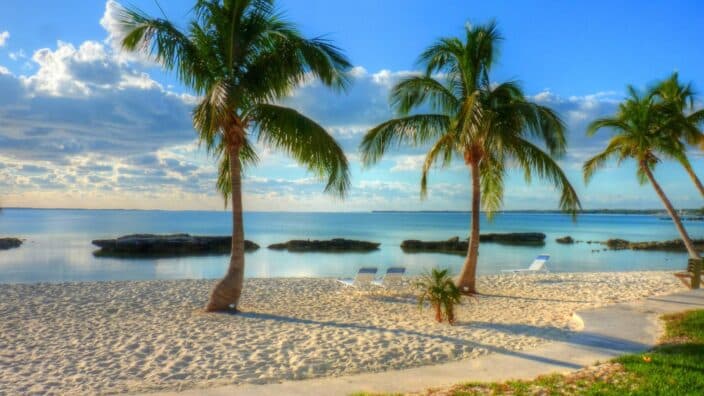 If you're looking for one of the best romantic resorts, The Cove Eleuthera should be high on your list. The Cove is a luxury at its finest and feels just like you've stepped into a private island resort. Featuring private villas and spacious rooms with incredible views of the Caribbean, a stay here is the ultimate treat.
Relax and indulge in refreshing cocktails on their private beach on one of their two coves. If you're looking for more adventure, head to Surfer's beach! Ride the waves and collect sea glass on the shores for a perfect afternoon. Surfer's beach is just a few miles from George town.
Packing for a Romantic Bahamas Getaway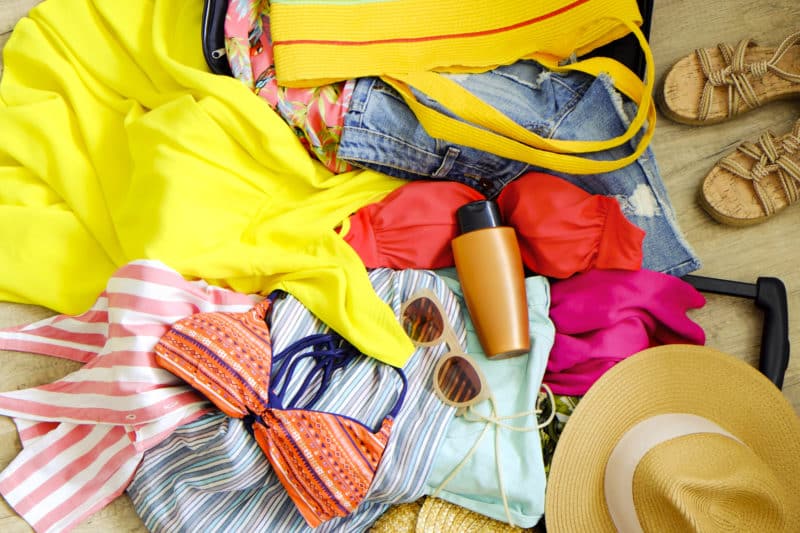 Life in the Bahamas is totally laid back! And let's face it, you'll be spending so much time outside exploring and going to the beach, that you won't need to pack a lot of clothing. We've compiled our top packing tips and ideas so packing for your Bahamas romantic getaway will be relaxing, easy, and enjoyable.
Packing Tips
Must Haves for a Romantic Getaway to the Bahamas
You'll want to be sure and pack:
Whether you are snorkeling in the coral reefs, relaxing by a private pool, or taking advantage of the spacious villas the resorts have to offer, there are many fun things to do in The Bahamas. The beauty of the islands, the warmth of the people, and delightful cuisine all guarantee that you will have a great time during your Bahamas romantic getaway.
CHECK OUT WHAT'S NEW ON BETSI'S WORLD
What is your favorite thing about visiting The Bahamas? We'd love to hear from you in the comments below!
Beach Vacations You'll Love