This Blueberry lemon drop martini is the perfect refreshing cocktail recipe for summer! It uses simple ingredients and comes together in just a few minutes.
We love a classic lemon drop but the added blueberry twist puts this recipe over the top! I love to sip this by my pool on a beautiful sunny day in Florida. Try this martini recipe out for your next pool day, you won't regret it.
Who Invented The Lemon Drop Martini?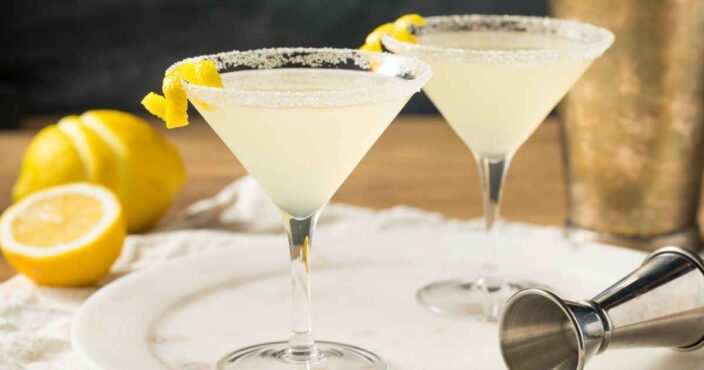 The lemon drop martini originated in San Francisco in the 1970s. It is said that a man named Norman Jay Hobday opened a "fern bar" called Henry Africa and that is where the lemon drop martini originated. Fern bars, characterized as upscale bars for singles decorated with hanging plants and ferns as décor, were very popular in the 1970s.
It is speculated that the lemon drop was named after the popular lemon drop candy for its sweet and lemony flavor.
A classic lemon drop is made with fresh lemon juice, triple sec, vodka, and a sugar rim with a lemon twist as a garnish. Fresh lemon juice is always best for this classic cocktail.
Variations of the Lemon Drop Martini
Besides the classic version in a martini glass, lemon drops have also been served as shooters and shots. Its sweet and tangy flavor makes it an easy and delicious cocktail to drink.
Other variations on this cocktail include:
Substituting triple sec for Cointreau for an added orange flavor
Adding limoncello for the added sweet lemon flavor
using flavored vodkas
adding fresh berries or flavored syrups
adding herbs like lavender for an interesting flavor profile
Ingredients For a Blueberry Lemon Drop Martini
This blueberry lemon drop martini cocktail is made with just a few ingredients: blueberry simple syrup, lemonade, vodka, and mint.
First, you can use store bought blueberry simple syrup or make your own with fresh blueberries. Some recipes use blueberry vodka but we prefer to use blueberry simple syrup. For example, Fleming's steakhouse uses blueberry vodka in their famous martini but we like the taste of good quality plain vodka.
For the lemonade, I like to use homemade with fresh lemons, however store bought, zero sugar works just as well.
I used fresh mint from my herb garden, but any fresh mint will do for this cocktail recipe.
For the vodka, we like local vodka but use whatever good quality alcohol you love!
How Do You Make a Blueberry Lemon Drop?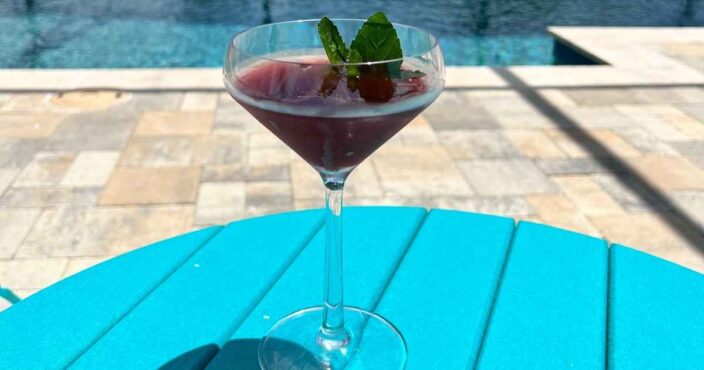 To make this blueberry lemon drop recipe grab your cocktail shaker and add the lemonade, vodka, and blueberry simple syrup.
Then, grab the mint and add it to the shaker and proceed to muddle it well. You want to make sure that you are releasing all of the oils and fragrance into the cocktail shaker.
Add ice cubes to your cocktail shaker, cap it, and shake, shake, shake!
For our martini glass we use a coupe glass. We love this cocktail glass for its beautiful shape, which became very popular after prohibition and through the 80s. A coupe glass is used for cocktails that are served, shaken or stirred, but without ice, making it perfect for martinis.
If you prefer a chilled martini glass go ahead and use that.
Pour the blueberry lemon drop into your cocktail glass and garnish with fresh mint leaves.
Notes: You can make this blueberry lemon drop a mocktail by omitting the alcohol, it's just as delicious as a non-alcoholic drink!
How To Make Blueberry Simple Syrup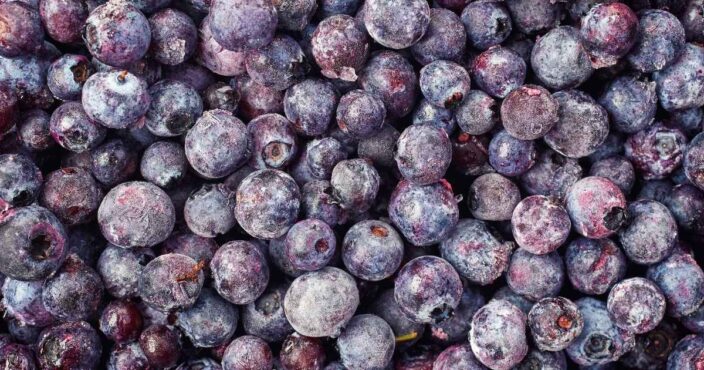 To make the simple syrup for this blueberry lemon drop martini, you'll need just a few ingredients. Grab a pint of fresh blueberries, 1 cup of sugar and 1 cup of water.
For the blueberries, you can use fresh or frozen blueberries, both with will work.
First add your sugar, water, and blueberries to a saucepan and bring to a simmer on medium heat, stirring until the sugar has dissolved. You may want to mash the blueberries a bit as you stir to incorporate as much of the berries as possible.
After about 10 minutes or so, the simple syrup should be infused with the blueberries and well incorporate.
Next, strain the mixture through a fine sieve and discard the pulp or reuse for a dessert! Allow the mixture to cool before pouring and storing in a glass container for future use.
How To Make Homemade Lemonade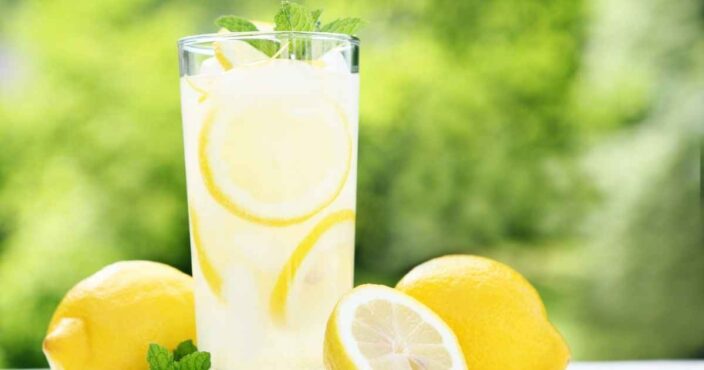 To make the homemade lemonade for this lemon drop martini you'll need fresh lemon juice from about 9 lemons, 7 cups of cold water, and simple syrup.
First, squeeze the lemons to extract all of the juice. Pour the lemon juice into a pitcher or jar and set it aside. Then add cold water and your simple syrup to desired sweetness!
If you don't have simple syrup, it is easy to make at home, just add equal parts sugar and water to a sauce pan and stir until the sugar is completely dissolved.
Tips & Tricks For Making Cocktails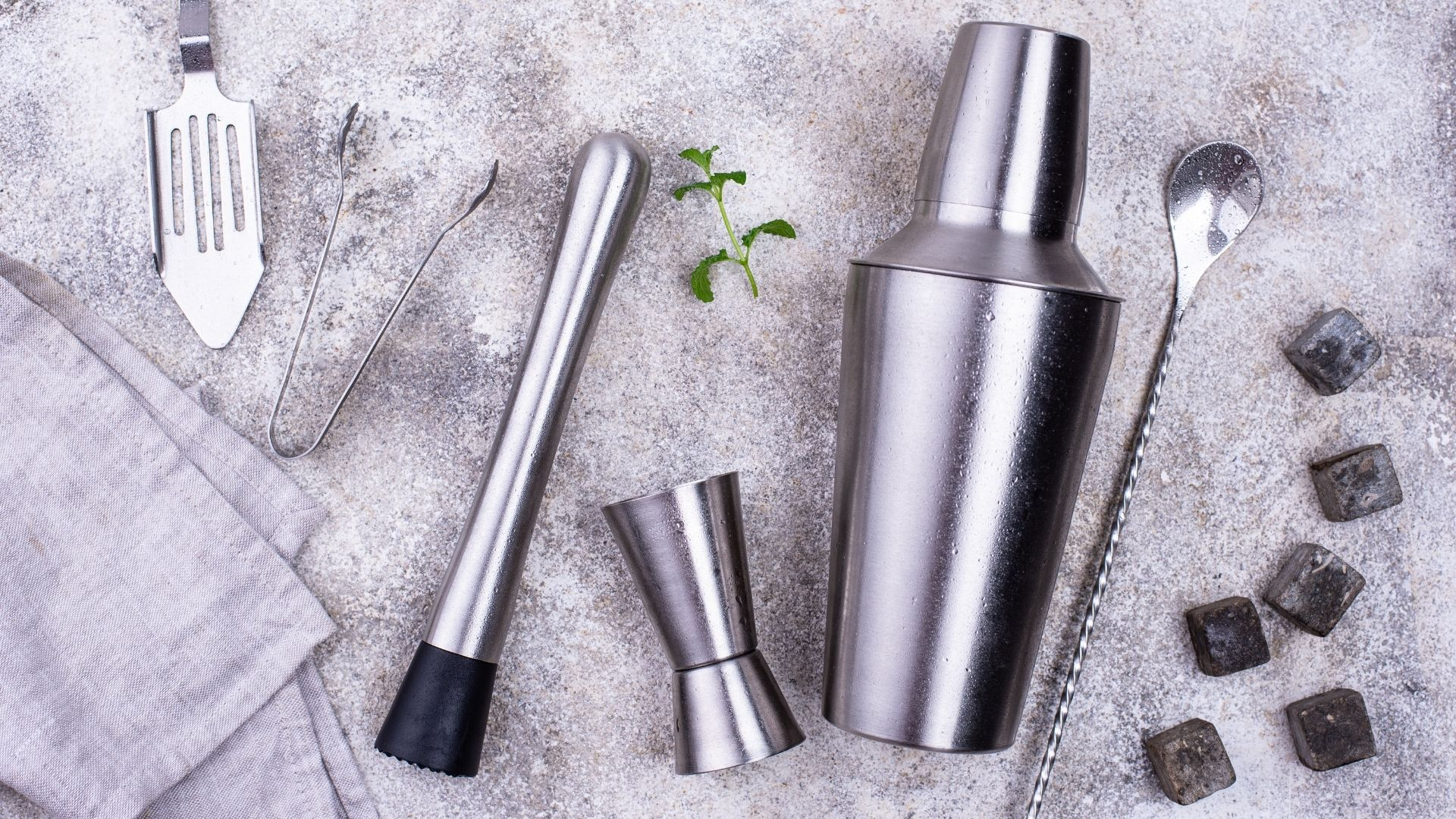 When making cocktails there are a few important tips to keep in mind.
First, always use fresh ingredients where possible. When making this blueberry lemon drop martini you'll want to make sure that you fresh mint, as well as the homemade lemonade, if you can. The fresh lemon juice in the homemade lemonade imparts a delicious freshness and brightness to the cocktail. Since the lemon undertone is such an important part of the cocktail, having fresh ingredients is a bonus.
Second, use a good quality vodka. Due to the simplicity of this cocktail, you'll want to use a vodka that tastes clean and is smooth. All of the flavors shine through in this drink.
Third, pre-chill your martini glass to ensure your cocktail stays at the perfect temperature for longer.
Fourth, muddle your herbs, in this case, the mint, well. Muddling releases all of the wonderful aromas and flavors deliciously infusing your drink.
Tools You May Need To Make A Blueberry Lemon Drop Martini
Cocktail Set. This cocktail set includes a cocktail shaker, muddler, strainer, bar spoon, and a jigger.
Blueberry Syrup. This syrup is great if you don't want to or have the time to make homemade simple syrup for your martini.
Coupe Glasses. These glasses are made from crystal glass providing excellent quality and shine, we love these!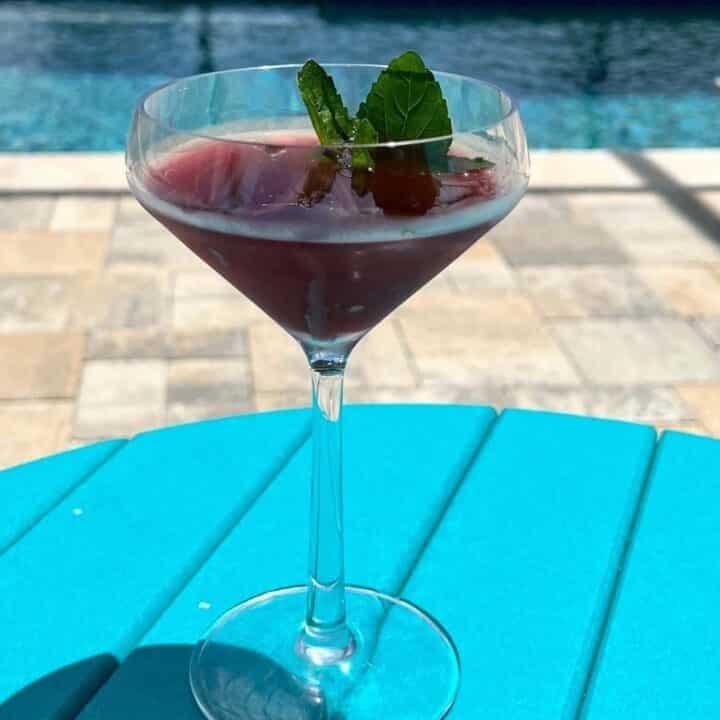 Blueberry Lemon Drop Martini
Additional Time:
10 minutes
This is another perfect drink for those steamy hot days sitting outside by the pool relaxing. The mixture of sweet blueberry ad tart lemon is the perfect combination with a hint of mint!
Ingredients
6 oz lemonade - I use either homemade lemonade or ZERO sugar lemonade
1 shot blueberry simple syrup
2 mint leaves
2 ounces vodka
1 spring of mint (garnish)
Instructions
Pour lemonade into shaker
Pour blueberry simple syrup into shaker
Add mint leaves and muddle
Add ice and shake
Pour into couple glass or martini glass and garnish with mint
This blueberry lemon drop martini is such a delicious twist on the classic cocktail. It is a cocktail recipe you'll definitely want to add to your repertoire. Serve it at a dinner party or for happy hour out on the deck!
What did you think of this recipe? Let us know in the comments below!
Other Cocktails You May Like