Instant Pot Loaded Mac n Cheese with Pulled Pork
Do you love the creamy, gooey flavors of mac and cheese? It's the ultimate comfort food, right? There's nothing better than coming home to a steamy bowl of this creamy goodness.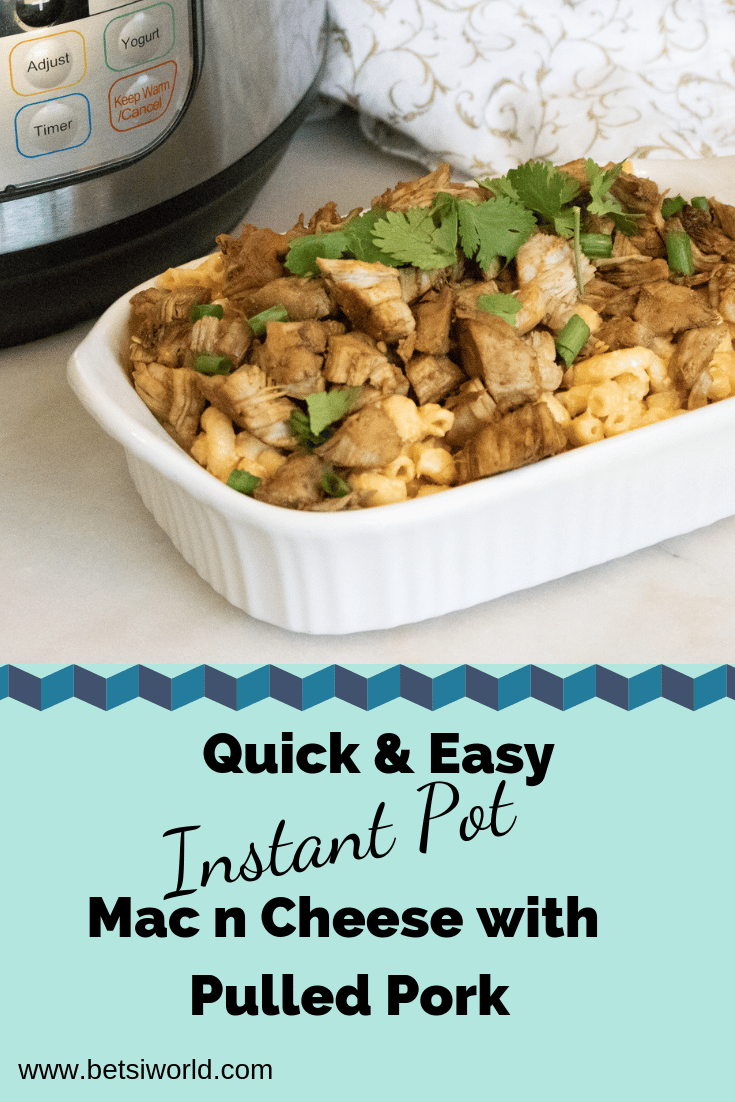 This recipe takes the ultimate comfort food to the next level. Why is this? Well two reasons, first, it adds extra protein in the form of pulled pork. So you have a complete meal from this one recipe. You don't even have to worry about side dishes. However, I suppose if you want you can throw together a quick salad on the side to add in some veggies.
Second, this recipes uses the Instant Pot. That magical pot that makes things taste amazing with less time spent in the kitchen. The Instant Pot creates an infusion of flavor that is out of this world, and it's perfect for this recipe.
This post may contain affiliate links which won't change your price but will share some commission.
So now we move on to the ingredients. These are simple everyday ingredients that you can find at any local grocery store.
So what will you need to make Instant Pot loaded mac n cheese with pulled pork?
3 cups dry elbow pasta
3 ¼ cup water
½ teaspoon onion powder
1 teaspoon dry mustard
¼ teaspoon pepper
1 tablespoon butter
3 ounces cream cheese
¾ cup milk
3 cups sharp cheddar cheese, shredded
1/2 pound pork chops
3/4 cup water
Now that you have all your ingredients you are ready to whip up this easy dish!
Instant Pot Mac N Cheese with Pork Instructions
First, add the elbow pasta, water, onion powder, dry mustard, pepper, and butter to your inner pot.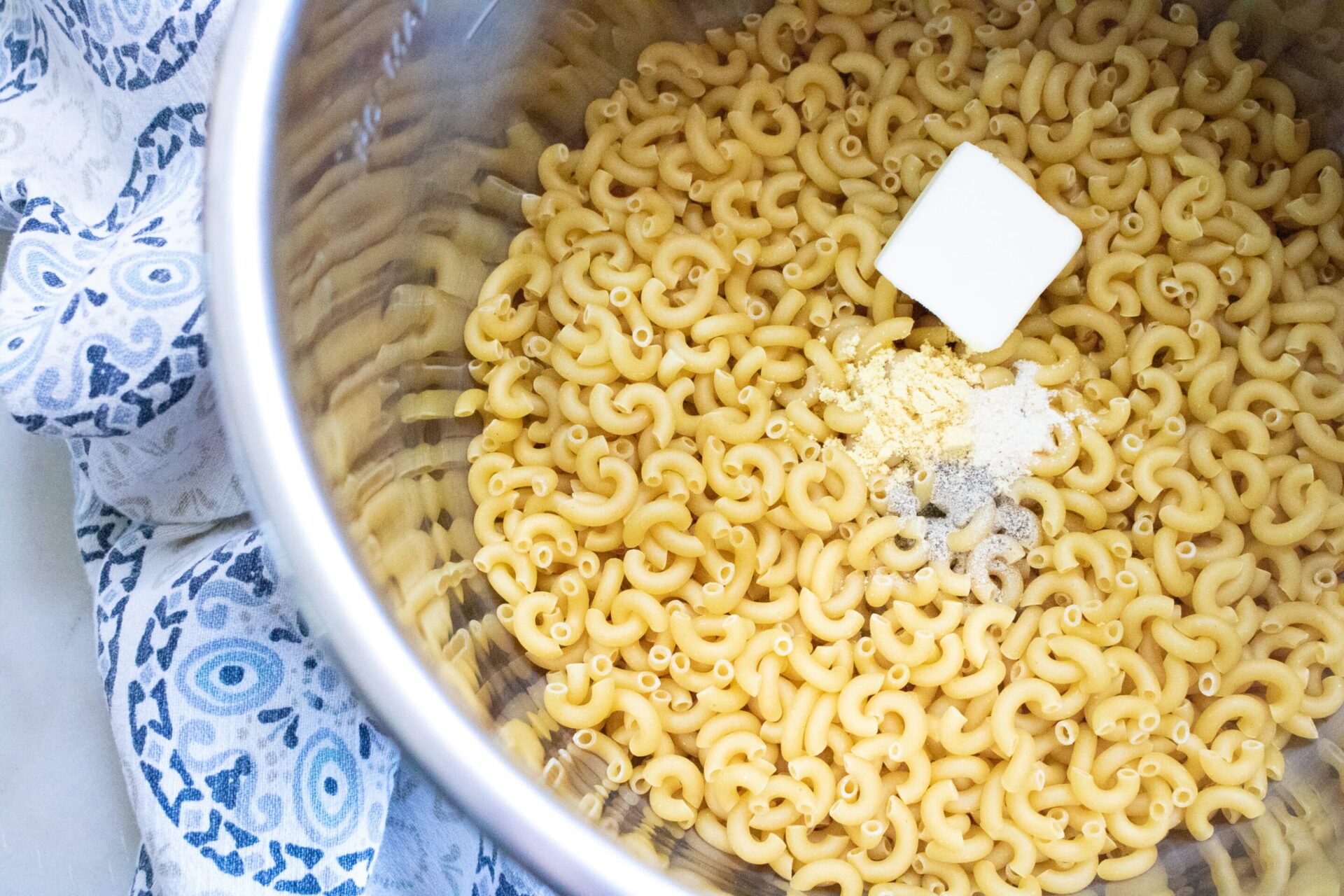 Now close the Instant Pot lid and turn the pressure valve to seal. Make sure your top is firmly locked in place. This portion of the recipe needs to cook on manual high pressure for six minutes.
When the cooking is complete, use the quick release to remove the pressure. Now you need to add the cream cheese and cheddar cheese. Stir it all together to melt the cheese. While the cheese is melting add the milk a little at a time. When finished you should have a creamy, delicious pot of mac n cheese.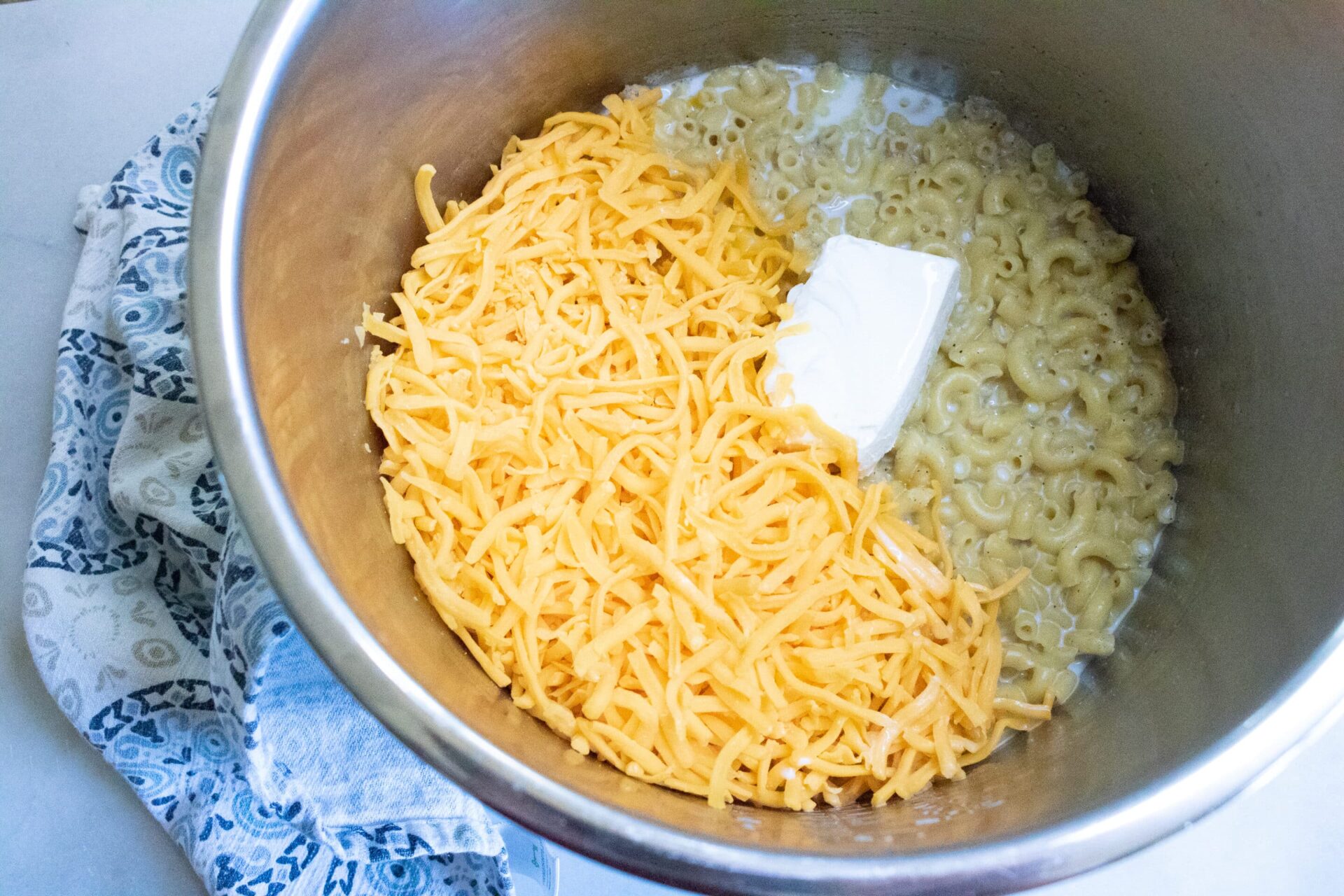 Now you need a second inner pot or clean the first one. I know, this adds an extra step, but trust me, it will be worth it. In the second pot (or the clean first one), add the pork chops and 3/4 cup of water. Place the lid on and turn the pressure valve to seal. For this portion of the recipe, you want to do manual high pressure for eight minutes.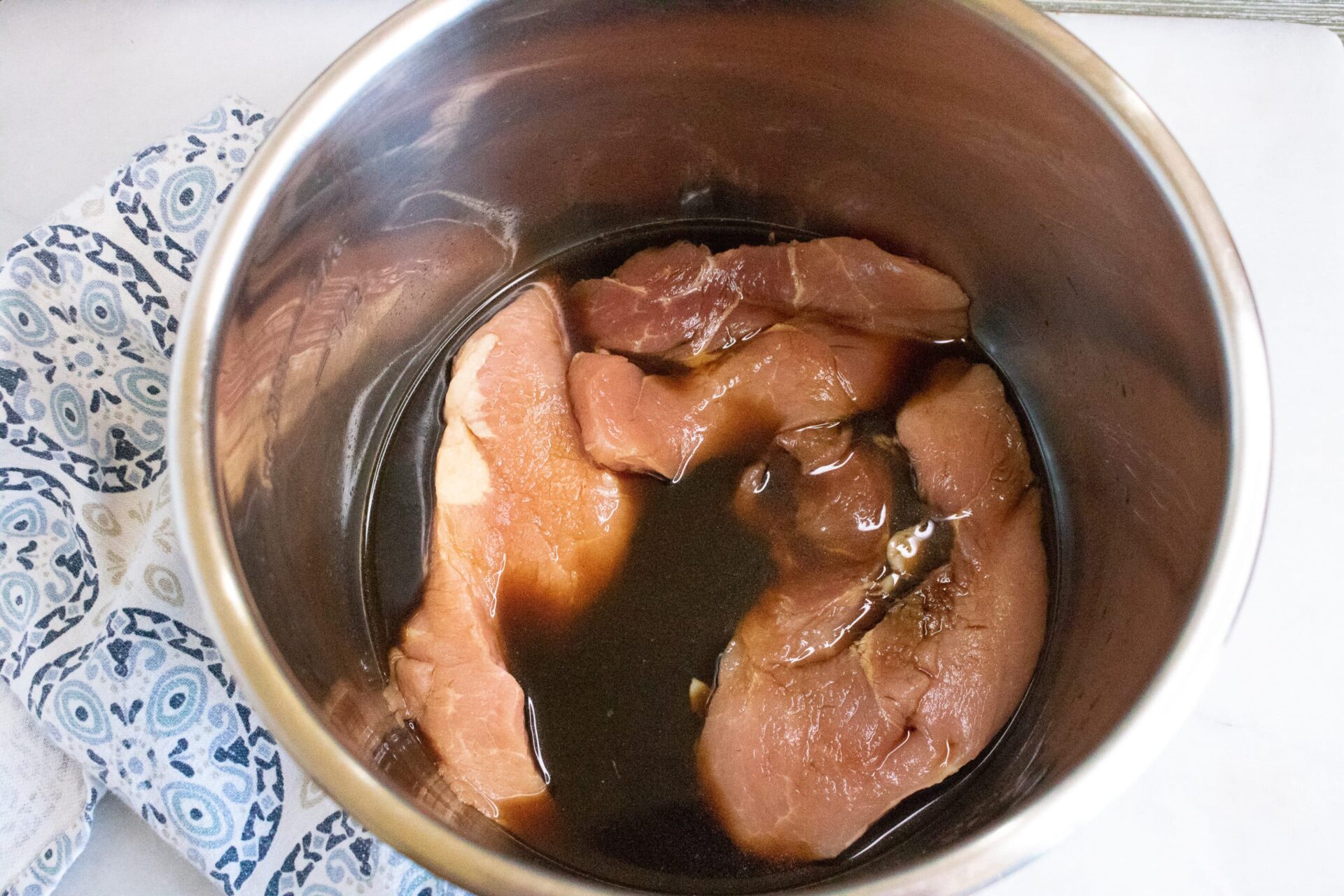 When the cooking time is complete, you want to let the pressure release naturally for ten minutes. After ten minutes you can release any remaining pressure from the pot.
Now, remove pork from instant pot and place on a plate, using two forks to shred the pork.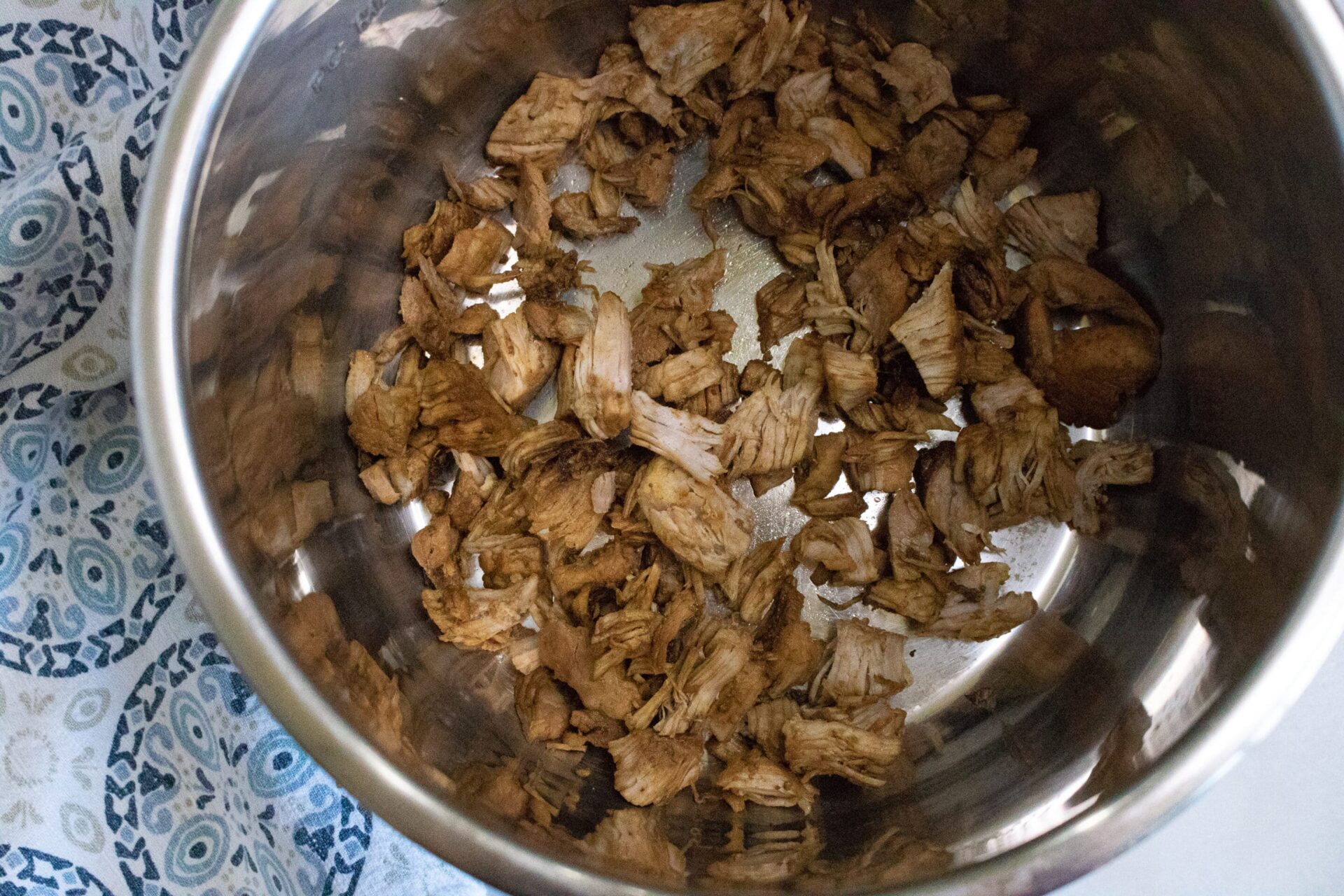 Place the pork on top of the mac and cheese. To garnish, sprinkle the entire dish with cilantro.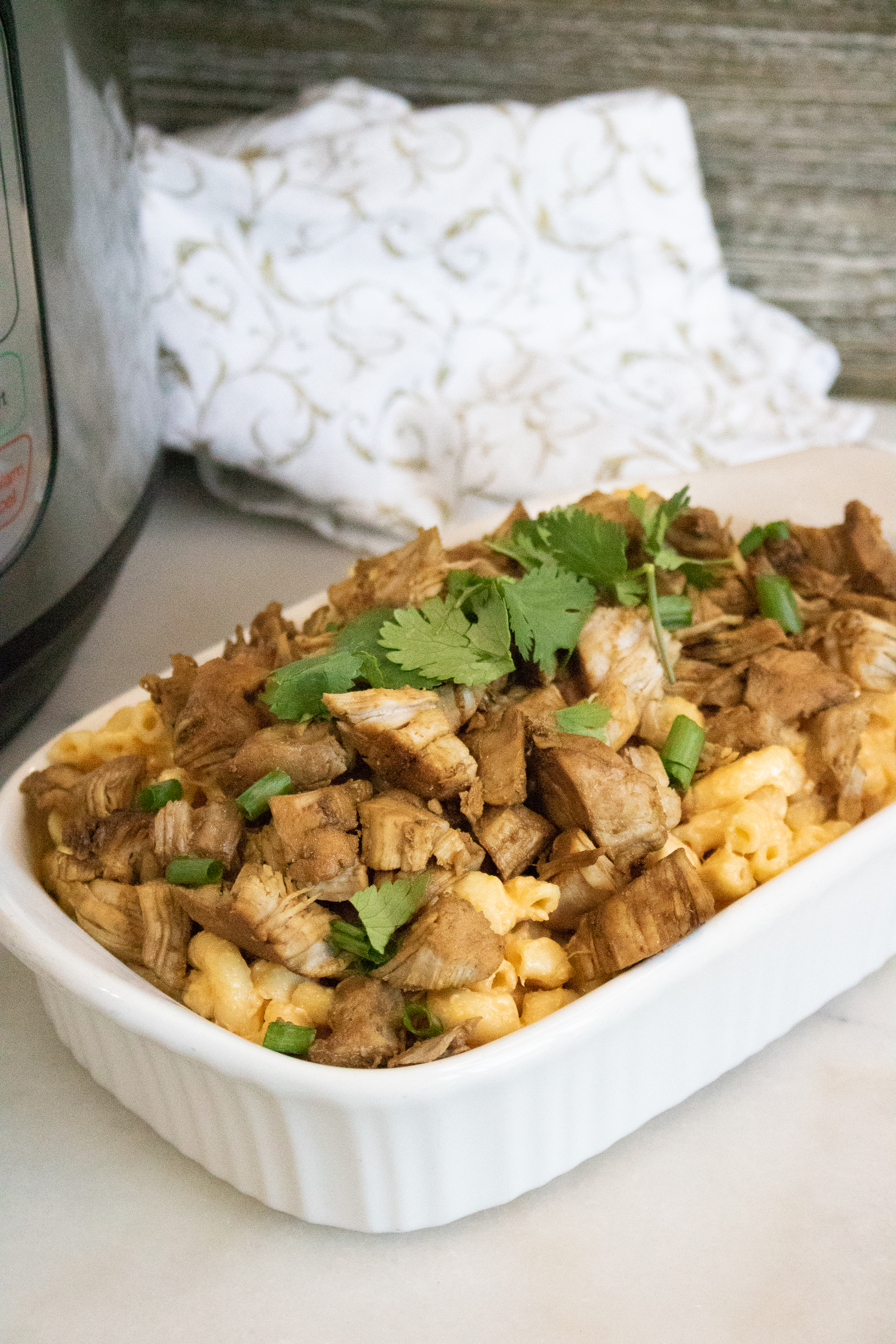 There you have it, Instant Pot Mac N Cheese with Pulled Pork. What are you waiting for? Try this fantastic recipe today!