A perfect recipe for romantic North Carolina mountain getaways includes gorgeous scenery, adventures for two, and fabulous food. North Carolina fits the bill for romantic mountain getaways with small mountain towns, historic homes, and fantastic food!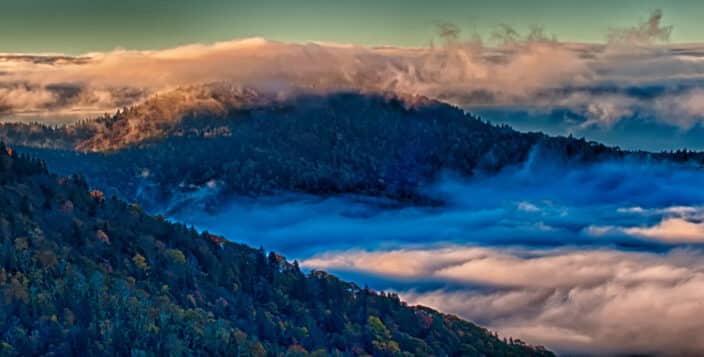 A drive on the Blue Ridge Parkway is a great activity for a romantic North Carolina getaway
Table of Contents
Where to Go for romantic north carolina mountain getaways?
BANNER ELK
"Escape. Unwind. Indulge" is the motto of Banner Elk. Snuggled in North Carolina's High Country of the Blue Ridge Mountains, in western North Carolina, Banner Elk has lots to offer! After your first visit to this delightful North Carolina mountain town, you'll be planning your next visit.
WHERE TO STAY IN BANNER ELK
THE LODGE AT RIVER RUN
For a memorable experience, staying at The Lodge at River Run in Banner Elk is a must! This log cabin-style bed and breakfast is a luxurious refuge, perfect for a romantic North Carolina winter mountain getaway for two!
This is one of the most romantic hotels we've experienced! The amenities include an outdoor fireplace, a fire pit by the river, luxurious linens, an outdoor hot tub, hammocks, a hanging bed, and more! The lodge had us at the outdoor hot tub, which is an excellent way to unwind after a full day of exploring or outdoor adventure. 
THE PERRY HOUSE BED & BREAKFAST
The Perry House is a historic home built in 1901 and fully restored and transformed into a gorgeous inn in the 1990s. Amenities include private baths with TVs, free WiFi throughout the house, and a full breakfast served daily. You are within walking distance of unique shopping, cafes, and restaurants. Don't miss just sitting in a rocker on the front porch and gazing at the incredible mountain views!
BANNER ELK WINERY AND VILLA
I don't know about you, but anytime I have the option of staying onsite at a winery I'll take it! And the Banner Elk Winery and Villa does not disappoint.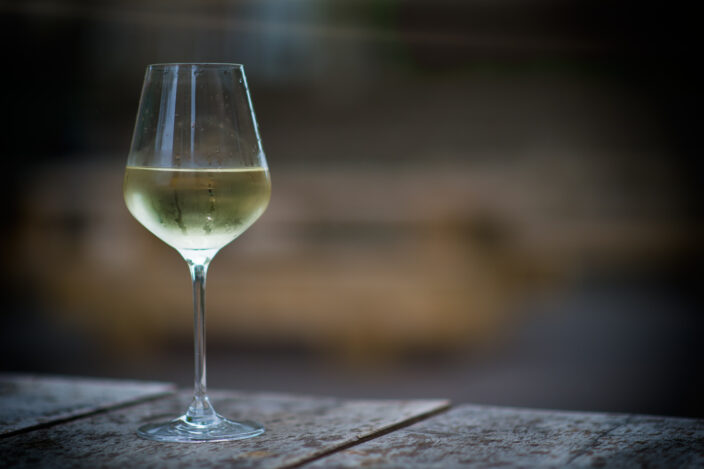 The Villa is perfect if you want to stay on the winery property. This Tuscan-inspired Villa features eight elegantly furnished luxury suites. Two of the suites, The Cabernet Grand Suite and the Alicante Grand Suite, have fireplaces, making them a perfect choice for a romantic mountain getaway. Banner Elk Winery & Villa gives guests the ultimate wine country experience with its prime location in western North Carolina, views of the Blue Ridge mountains, and privacy.
BEST RESTAURANTS IN & AROUND BANNER ELK
Banner Elk is a culinary hot spot in North Carolina's High Country! I never imagined Banner Elk would have the stellar food scene it does. Here are our top recommendations for foodies in Banner Elk.
ARTISANAL RESTAURANT
Artisanal restaurant is the creme de la creme of Banner Elk's dining scene. This fine dining restaurant has been ranked in the Top 100 Restaurants in America by Open Table and received the Wine Spectator Award of Excellence. Artisanal offers contemporary American cuisine in an elegantly rustic setting of a converted barn; the menu is packed with innovative farm-to-table dishes. The food rotates by season.
LP ON MAIN & BAYOU SMOKEHOUSE AND GRILL
Jim and I are both fans of cajun food, so both LP on Main and Bayou Smokehouse and Grill are favorites. On those cold winter days when you can't warm up, a good bowl of gumbo does the trick! 
If debating a restaurant to choose, it comes down to beer or wine. You can't go wrong with either choice – both eateries are great! Bayou Smokehouse has an excellent selection of craft beers on tap, and LP on Main has a fantastic selection of wine and has received multiple Awards of Excellence from Wine Spectator Magazine. The jambalaya and the blackened trout are both excellent choices as well.
STONEWALLS RESTAURANT
Stonewalls Restaurant has been a locals choice for many years, but it has gotten a culinary upgrade under new ownership. With a reputation for great steaks and prime rib, its menu has expanded to include some fabulous culinary choices.
BLOWING ROCK, ONE OF NORTH CAROLINA'S LOVELIEST MOUNTAIN TOWNS
Blowing Rock is a small mountain town in North Carolina, snuggled in the Blue Ridge Mountains. From its scenic overlooks of the surrounding valleys and peaks to its winding mountain roads this picturesque destination offers plenty for visitors. There are unique shops, galleries, and restaurants to discover. Whether you're looking for an escape from the everyday hustle and bustle or a chance to explore nature's beauty – Blowing Rock has something for everyone.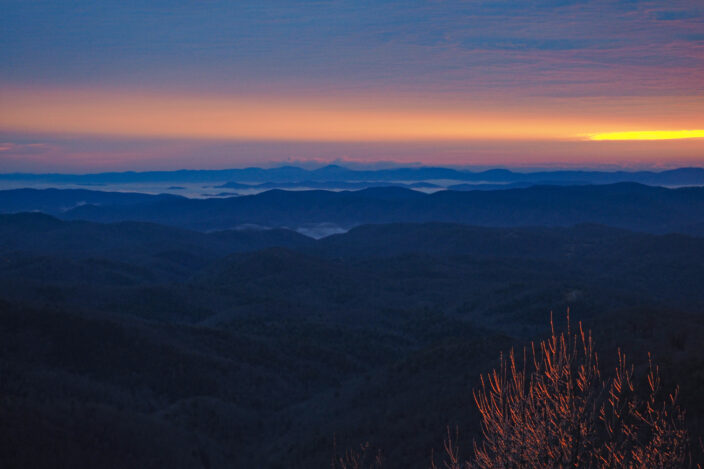 WHERE TO STAY IN BLOWING ROCK
MAIN & PINE
Main & Pine is a collection of six units ranging from 1 to 3 bedrooms. The property is on Main Street in beautiful Blowing Rock. They also offer dog-friendly units and units with decks and hot tubs. We all loved this space! warm, inviting, and stocked with everything we needed. Main & Pine is an excellent choice for a private romantic getaway!
THE MANOR
The Manor in Blowing Rock offers lodging with a fitness center, free private parking, and a shared lounge. It is 25 miles from Sugar Mountain Resort. 
The Manor, Blowing Rock, North Carolina is the perfect spot for a romantic North Carolina Mountain Getaway, Photo, The Manor, Facebook
The rooms feature decadent king beds, spa-inspired ensuite bathrooms, soaker tubs and walk-in showers, suites with private balconies, covered parking, and a light breakfast featuring local pastries. The Manor is within walking distance of downtown Blowing Rock.
The luxurious rooms at The Manor are ideal for a romantic mountain getaway in Blowing Rock, North Carolina. Photo The Manor, Facebook
Blowing Rock, recently named North Carolina's loveliest town, and is close to upscale dining options and specialty shops. You are invited to unwind and take in the landscape and beauty of the Alps in our rural garden setting.
GIDEON RIDGE INN
Constructed in 1941, Gideon Ridge was a private home until 1982, when it was sold and reopened as a small bed and breakfast. Two years later, in 1984, the Milner family purchased the home and renovated the building, and its ten guest rooms.
The inn is spectacular! It features stone terraces overlooking stunning mountain views. Take a seat on one of the garden benches as the sun slowly slips below the horizon and a spectacular sunset paints the sky in soft blue, pink, and orange hues.
The rooms are private and luxurious. The type of room where you just want to stay in bed all day with your partner!
BEST RESTAURANTS IN & AROUND BLOWING ROCK
Blowing Rock offers a good food selection. It was difficult to choose favorites!
RESTAURANT AT GIDEON RIDGE
A cozy dining room is available for indoor or outdoor dining at the summit of Gideon Ridge. The menu changes daily, giving the culinary team of Gideon Ridge the ability use the freshest local ingredients from local area farms.
The setting is fantastic, and the food is excellent. You can sit in the library while you wait for dinner to be served and enjoy a glass of wine by the fireplace. After dinner, stroll outside and sit around the fire pit. The Gideon is rated one of the top date night spots in the WORLD!
FOGGY ROCK EATERY AND PUB
Whether you're looking for a delicious salad, burger, or a full dinner, you can find what you're looking for right here. Foggy Rock is listed in the top 10% of the Best Restaurants and received the travelers' Choice award in 2022, and regularly earns favorable reviews from visitors. 
BISTRO ROCA
The Bistro is in a fantastic location. But it is the restaurant itself that is unique. The exterior looks like a large cabin in the woods. The interior is also comfortable. 
The food was excellent, particularly the crepes. The Japanese peppers were a unique touch but not particularly spicy. It is a relaxed space, where you can enjoy the company of friends and your loved ones while relaxing with simple cuisine and drinks.
THE BEST CELLAR RESTAURANT
The Best Cellar got its name from the original restaurant located in a basement on Main Street. The owners were offering soups, sandwiches, and new and used books. 
So the name came from the restaurant offering best selling books for sale in a cellar…those books were their "best cellars".
For 30 years, The Best Cellar has provided its customers with the finest food, wine, and service. The menu has evolved over time, from sandwiches and soups to the freshest meats and seafood. Best Cellar is the also the recipient of the Traveler's Choice Award.
MAGGIE VALLEY
Maggie Valley is located in North Carolina's breathtaking Great Smoky Mountains. Renowned for its unbeatable setting and warm small-town ambiance, you will experience the true meaning of Southern hospitality wherever you go and whatever you do! Once abandoned- it blooms once more into a modest, charming town.
Fall in love all over again in the mountains of North Carolina on your romantic escape
WHERE TO STAY IN MAGGIE VALLEY
COZY CREEK COTTAGES
'A home away from home,' Cozy Creek Cottages provides a tranquil, warm, and lovely stay. Lodging with a terrace, free WiFi, and complimentary private parking for those traveling by car. 
The Creek Cottages is ideal for a pleasant stay in Maggie Valley! The hotel's rooms have complimentary toiletries, a shower, a hairdryer, a private bathroom, air conditioning, a seating area, a flat-screen TV with cable channels, a kitchen, and a dining area. Each room has a coffee maker, and some have balconies, and some have views of the river.
VEDA INN & COTTAGES
Tidy, cozy, and adorable! The rocking chair on the front porch was lovely.
The Veda Inn & Cottages offers amenities that a couple will love, providing everything you need. 
The Great Smoky Mountains Railroad is 49 kilometers away from the non-smoking property. The space is sizable and well-kept. The bed is quite cozy, and there is free WiFi and private parking. It was excellent! Gorgeous mountains surround, a river gently gurgles nearby, providing the perfect soundtrack for a romantic getaway.
BEST RESTAURANTS IN MAGGIE VALLEY
Maggie Valley is full of good places to eat and all are locally owned. You won't be disappointed in the food scene around Maggie Valley!
JOEY'S PANCAKE HOUSE
Joey's is the best place for breakfast in Maggie Valley! From the time the doors open, until they close, there is a line to get. With pancakes, waffles, and traditional breakfast options, you'll find plenty to fuel a day of exploring at Joey's. You'll be served with a smile and great service on the side.
BEARWATER'S CREEKSIDE 
Bearwater's is not just a darn good restaurant but also a brewery. The beer + food + atmosphere = a great night out at Bearside! 
You can't go wrong with Bearwater's Creekside! Perched on the side of Jonathan's Creek, you can eat al fresco outside and gaze at the creek or dine indoors. Come get your fill of appetizers, flatbread pizza, salads, rice bowls, sandwiches, burgers, hot dogs, and BBQ.
ASHEVILLE
Asheville in North Carolina is a great place for romantic North Carolina getaways. Located in the heart of the Blue Ridge Mountains in western North Carolina, Asheville offers breathtaking mountain views. 
Take some time and explore Asheville's vibrant downtown. With a diverse collection of architectural styles, incredible cuisine and a thriving craft beer scene, Asheville has something for all tastes. 
The city is also home to some of the country's most spectacular waterfalls, making it an ideal destination for couples looking to escape from their hectic lives and reconnect with each other while taking in the stunning scenery. 
For those seeking luxury and pampering, there are a number of spas, resorts and inns located throughout the area offering spa treatments, fine dining experiences and accommodations suited to both romantic retreats as well as honeymoons.
In addition, Asheville boasts fabulous shopping opportunities including boutique stores, galleries and antique shops. . With its diverse selection of activities, restaurants and attractions, Asheville is sure to please.
Where to Stay in Asheville
HAYWOOD PARK HOTEL
Located in the historic Bon Marche department store building, the Haywood Park Hotel, an Ascend Collection from Choice hotels, is full of glamour and luxury. Right in the heart of downtown, you're able to walk almost everywhere!
Upon arrival you'll be treated a glass of champagne, as your bags are delivered by the valet team. The nightly turndown service was a real treat at the end of a full day of exploring the area.
OMNI GROVE PARK INN
The Omni Grove Park Inn in Asheville, North Carolina is a luxurious and iconic hotel located on the edge of the Blue Ridge Mountains. With breathtaking western North Carolina mountain views, this historic landmark has been welcoming guests to its grand halls since 1913. 
The spa at the Omni Grove Park Inn is voted as one of the "Top resort spas in the U.S." by Condé Nast Traveler, and I can see why. This incredible 43,000 square foot subterranean spa has water features include eucalyptus steam rooms, a hot tub that offers mountain views, and therapeutic waterfall pools that you never want to leave.
Pro Tip: Make your spa reservations when you make your hotel reservation!
The guest rooms will make you drool! The beds are comfy, and the views just seem to go on forever! The linens are luxuriously soft and cool, and the spacious rooms are amazing! This is our top choice for romantic hotels in Western North Carolina!
BEST RESTAURANTS IN ASHEVILLE
RHUBARB
When choosing a place to dine, Jim & I look at several things – will this create special memories for us? Is the cuisine unsual, or unique to the area? Rhubarb for us checked these boxes. 
Don't miss a peek at their extensive and amazing wine list! And the craft cocktails? I'll let you be the judge, but we think they are fantastic! From a foodie's point of view, the menu is not extensive, but it is solid. The dishes are globally inspired, with a heavy Italian influence, which is not surprising with Chef Fleer's background. 
CÚRATE BAR DE TAPAS
We're huge fans of tapas, so this is right up our alley! Cúrate literally transports us back to our 2019 trip to Spain, where I think we ate our way through the towns we visited! There is nothing better than to share plates of food paired with stellar wine, and linger over a meal! It's a great pairing for romantic getaways.
Asheville, North Carolina is the ideal destination for romantic getaways. Surrounded by cascading waterfalls and the Blue Ridge mountains, the city offers an abundance of scenic attractions to explore. Whether it's biking in Pisgah National Forest, taking a leisurely stroll through the tranquil trails at Biltmore Estate or spending a day sipping on local craft beers in The South Slope district, couples can find plenty of activities to enjoy together. 
THE BEST THINGS TO DO IN THE NC MOUNTAINS
Wineries & Breweries
BANNER ELK WINERY
You'll find Banner Elk Winery in a valley surrounded by mountains and close to downtown. They have a variety of wines made from the grapes grown right on the property, as well as grapes sourced from other local vineyards. Two standouts are the Marechal Foch and the Banner Elk Red.
Pro Tip: Grab a bottle of wine from Banner Elk Winery and have a romantic picnic in the North Carolina mountains
LINVILLE FALLS WINERY
Just minutes from the Blue Ridge Parkway and Linville Falls, the winery is on a 40-acre farm with a Tuscan-style tasting room. Surrounding the tasting room are grape vines and fields of Christmas trees.
Linville Falls Winery is a great place to spend an afternoon taking in the breathtaking Blue Ridge Mountain scenery, sipping a glass or three of wine, or doing a wine and cheese pairing (wine tastings are daily).
BLIND ELK TAP ROON
Stop into Blind Elk Tap Room in downtown Banner Elk for a sip or two of their rotating beer selection on tap. The Blind Elk specializes in craft beer, Prosecco on tap, and wine by the glass.
Its open-air bar in the front and two stories make it a great gathering spot to enjoy a sip with friends. They also offer a refrigerator with 70-80 hard-to-find beers, hard ciders, and seltzers.
BLOWING ROCK BREWERY
In the center of Blowing Rock, there is a modern, custom-built boutique brewery called Blowing Rock Brewery. The brewery was created with the express purpose of bringing cutting-edge technology to a setting that is small enough for their staff to devote the time necessary to each brew. 
This brewery has garnered praise and honors for being one of the nicest of its size and for its ability to make outstanding renditions of both classic and contemporary beer genres. Beer or wine? Why choose when you can have both on your North Carolina romantic mountain escape?
SUNSET & VINE
Sunset & Vine has a fantastic wine selection, a good selection of both cheese and crackers to enjoy with your wine while sitting on the porch chatting with other "tourists" and thankful that the weather is good.
They offer a good wine selection with several reasonably priced flights. It has an open tasting room, outdoor seating, and socially separated indoor tables. 
SKIING IN THE NC MOUNTAINS
Winter skiing in the Blue Ridge Mountains of western North Carolina is spectacular! Don't worry if you don't have the equipment for skiing or snowboarding, most of the ski areas offer rental equipment.
WILDERNESS RUN ALPINE COASTER
The Wilderness Run Alpine Coaster is modeled after the popular alpine coasters found in Europe. The 3,150 feet of track offers riders heartstopping excitement with circular loops, waves, twists and turns. Each of the coasters carts accommodates two people – ideal for a romantic mountain getaway!
APPALACHIAN SKI RESORT
Skiing is a fantastic activity that is greatly appreciated if the surroundings are equally breathtaking. Appalachian Ski Resort is North Carolina's first ski area, and the oldest ski school in the Southeast. Lights on all slopes make night skiing and snowboarding possible. Because natural snow can be scarce, App Ski has advanced snow-making capabilities that cover 100% of the terrain. This means great skiing and snowboarding in any part of the resort all season. Who will turn down this incredible opportunity to enjoy day and night skiing at this resort?
Try your hand at night skiing
CATALOOCHEE SKI AREA
To add to your romantic winter getaway, Cataloochee Ski Area has 18 ski slopes and trails that will transport you to another world. From mid-November to late March, this area is usually open. 
There are ski slopes for beginners, intermediates, and advanced skiers. There's more: Tube World, located in Maggie Valley next to Ghost Town, is another thrilling winter activity offered by Cataloochee Ski Area. 
Tube World has a Wee Bowl Snowplay Area for kids, open to the public from mid-December to March, depending on the weather.
Outdoor Fun in the North Carolina Mountains
GRANDFATHER MOUNTAIN
Just a short 15-minute drive from Banner Elk is Grandfather Mountain. Grandfather Mountain offers stunning views in all directions. Once in the park, there is so much to do and see; it's easy to spend all day.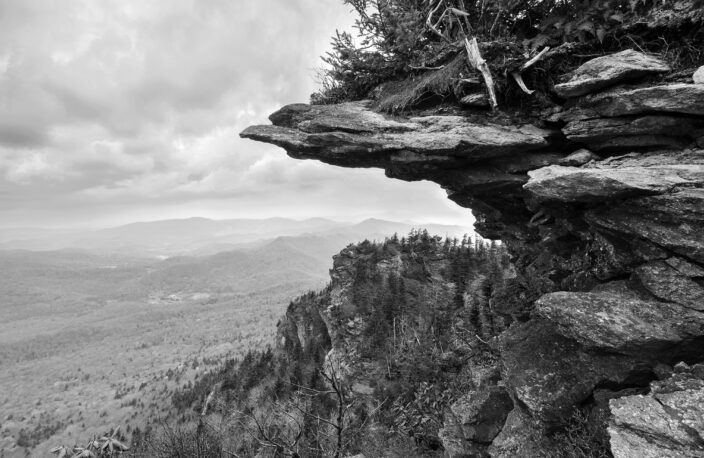 Don't miss the Mile High Swinging Bridge. If you stand in the middle of the suspension bridge, you are exactly a mile above sea level.
ELK RIVER FALLS
Elk River Falls, aka Big Falls, is a short drive from Banner Elk, and you can see water tumbling over a rocky cliff into a pool 50 feet below. The trail leading to the falls is fairly easy, but there are rocks and tree roots, so caution is advised. 
You can hike down the trail to the pool at the bottom of the falls. But do not swim in the pool because there is a wicked undertow that will pull you to the bottom of the pool.
LINVILLE CAVERNS
Head over to the caverns inside Humpback Mountain and take a guided tour through the caverns. The cave is active, and you will see stalactite and stalagmite formations.
MOSES H. CONE MEMORIAL PARK
Cone Memorial Park will quickly become one of your favorite places to walk or hike. Visitors can stroll through the ruins of the old apple orchards and enjoy a stroll across the park. Don't forget to the visit the Moses Cone Manor while you are in the park – it is stunning!
The Moses Cone Manor, Blowing Rock North Carolina
Cycling, horseback riding, and cross-country skiing are all encouraged in the park, only five minutes from downtown Blowing Rock. All of the routes are multi-purpose. The scenery is breathtaking!
JULIAN PRICE PARK
This stunning park is notable for having the area's best campground. Within the park's 4,300 acres, there are seven trails and walking paths. The Price Lake Loop Trail is a 2.7-mile loop which circles the lake. The lake offers boating and fishing opportunities. Visitors to the park can camp, hike, fish, canoe, and take guided walks. There are 100 picnic sites with shelters. An amphitheater seating 300 is used during the summer for talks and lectures.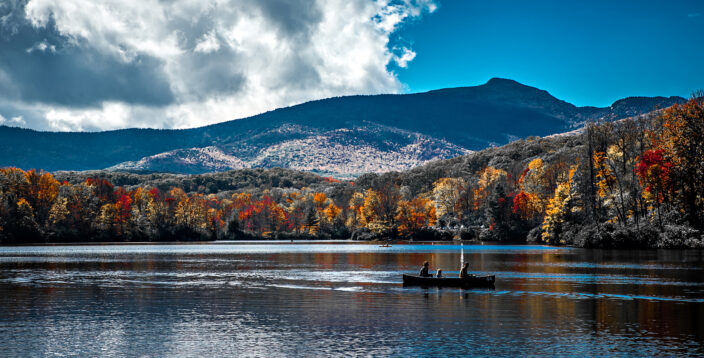 Autumn color and pond at Julian Price Park, near Blowing Rock, North Carolina. What a great way to celebrate romance with a stroll around the pond.
MYSTERY HILL
Mystery Hill, one of North Carolina's most distinctive tourist destinations, combines indoor and outdoor adventure uniquely. At the Hall of Mystery an interactive scientific exhibit, you can enjoy some bizarre science fun. Watch a ball slide upward, and water flow upward as you investigate our enigmatic Natural Gravitational Anomaly.
WINTER HIKING IN MAGGIE VALLEY
Maggie Valley, NC, and the surrounding mountains are brimming with hiking trails to suit just about anyone's needs. While winter hiking is not for everyone, it has some significant advantages: no bugs, no snakes, and the temperatures and humidity are decreasing, making it ideal for a romantic walk while holding hands. There will be fewer people in the area, your hike will be more private, and a walk in the snow has a certain allure.
VISIT FROZEN WATERFALLS
Something beautiful happens during the winter when temperatures frequently fall below freezing. The water flowing over the area's hundreds of waterfalls begins to freeze. The ice changes the waterfalls, often transforming them into magical and one-of-a-kind places to visit and see. Isn't it a romantic view to be surprised and fall in love?.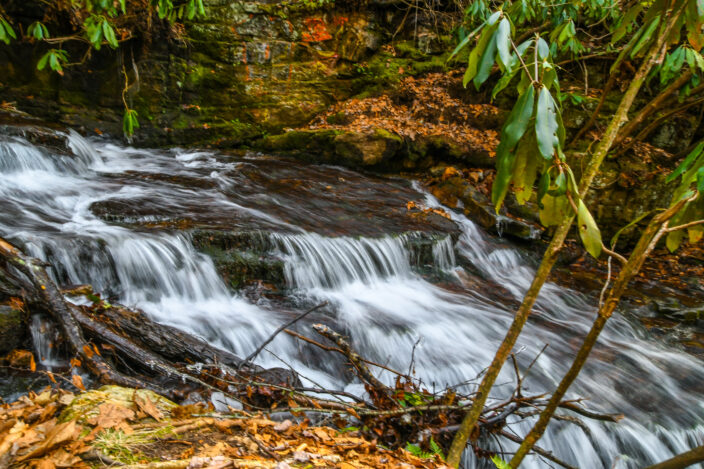 HIGHEST POINT ON THE BLUE RIDGE PARKWAY
The ideal romantic date for a holiday is sightseeing at the spectacular viewing locations scattered along the Blue Ridge Parkway. 
The Blue Ridge Parkway rises to its highest peak of 6,053 feet as it crosses the southwest slope of Richland Balsam. Richland Balsam, the Parkway's highest point, offers a parking area and a scenic overlook. While on top, enjoy the cool breeze and the panoramic scenic view. Be forewarned, in the winter, it is COLD!
WATERROCK KNOB
The refreshing stream where hunters and farmers would go to quench their thirst gave Waterrock Knob its name. The views from the peak are even more breathtaking than those from the Blue Ridge Parkway. On a clear day, visibility at 6,292 feet can reach 50 kilometers. The Blue Ridge Parkway's highest trail is the one leading to the peak.
MINGUS MILL
Mingus Mill is located a half-mile north of the Oconaluftee Visitor Center. This historic grist mill, built in 1886, powers all of the machinery in the building with a water-powered turbine rather than a water wheel. Mingus Mill, still standing on its original site, is a testament to the passage of time. You'll enjoy seeing a working cast iron turbine, and you can buy cornmeal and other mill-related goods at the mill. 
MOUNTAIN FARMSTEAD MUSEUM
The Mountain Farmstead Museum is a distinctive collection of farms constructed in various parts of the park. To see how families could have lived 100 years ago, visitors can explore a log home, barn, apple house, spring house, and a working blacksmith shop. 
Scenic Tours UTV Rentals & Wilderness Tours
Scenic Tours and Rentals is in the heart of Maggie Valley, North Carolina, the gateway to the Smoky Mountains, Blueridge Parkway, and The Cherokee Reservation.
Scenic Tours offers a variety of tours for your convenience: Wilderness tours, UTV rentals, Jeep rentals, Geocaching, and lodge rentals.
The Wilderness Tour offers both guided and self-guided wilderness tours. A hassle-free journey experience and an excellent tour along the way.
UTV Rentals, On your self-guided trip, see mountains, rivers, forests, waterfalls, elk, bears, and other wildlife. Routes are preplanned to offer the finest opportunity for viewing the outdoors and wildlife.
SHOPPING, MUSEUMS, & MORE IN THE BLUE RIDGE MOUNTAINS
MAST GENERAL STORE
Mast General Store began life as Taylor General Store in 1883. Wanting to offer as many of the items the locals might need, Mr. Mast stocked everything from fabric and sewing supplies to farm equipment to caskets to bury the deceased. 
Today You'll find displays of vintage items from years ago, such as oil lamps, washboards, and pottery. Mast's is the perfect place to find that elusive vintage piece of authentic farmhouse chic decor.
APPLE HILL FARM STORE
Apple Hill Farm Store had me at Alpacas! They stock a large variety of yarns and products, many made from Alpaca fiber harvested from animals on the farm. 
Be sure to leave with your favorite Alpaca fiber product – they've got a good selection of shawls, socks, and stuffed animals. A stop at the Apple Farm Store is a getaway shopping adventure. How about a farm tour? You can do that as well! The working mountaintop alpaca farm is a not to be missed activity!
BE ARTIST GALLERY
If you enjoy arts and crafts, this must be your place. BE Artist Gallery is THE place for the best locally-made art. 
The gallery was started by local artisans and features fine arts and crafts. All of the works are hand-made and are both practical and beautiful.
BLOWING ROCK ART AND HISTORY MUSEUM
The artwork and antiques in this collection are beautiful. The Art and History Museum is excellent! Their current display of regional flowers in glass is exquisite and lovely. The textiles on show and artifacts from Blowing Rock's past were particularly fascinating. 
VINTAGE MOTORCYCLE MUSEUM
 "The King of Old Motorcycles – Dale Walksler: The Man Behind the History" is the newest featured exhibit. The Motorcycle Museum houses the world's most extensive collection of rare American motorbikes and memorabilia. 
WHEELS THROUGH TIME MUSEUM
A distinctive collection of one-off American cars can be found at the Wheels Through Time Museum. The museum, which holds a collection of more than 300 pieces, is located in Maggie Valley, North Carolina, only 5 miles off the Blue Ridge Parkway. 
You'll love Wheels Through Time if you like classic vintage vehicles and bikes. The museum has the appearance of an old garage but is embellished with period-appropriate artwork and contains hundreds of priceless pieces of memorabilia. There is a lot more to discover, and you will undoubtedly love this place!
No matter which of these romantic North Carolina mountains getaway destinations you choose, you are sure to leave relaxed and rejuvenated!
NEARBY ATTRACTIONS IN THE BLUE RIDGE MOUNTAINS
Just two hours from the Blue Ridge mountains is Charlotte, home to the Duke Mansion. Built in 1915, the mansion is listed on the National Register of Historic places. It is currently an inn, so when you find yourself in Charlotte, be sure to book at stay at the Duke Mansion.
A short 45-minute drive and you'll be in Hot Springs, North Carolina. Located in the mountains of western North Carolina on the banks of Spring Creek and the French Broad River, Hot Springs is full of nature and history. It's also on the historic Appalachian Trail.
Don't miss a visit to the Hot Springs resort. This rustic camp resort offers tent camping, cabin rentals (bring your own linens), and fully furnished suites and vacation rentals. A stay at the Hot Springs Resort is to completely unplug, unwind, relax, and immerse yourself in the nature surrounding you – all reasons for planning your next North Carolina romantic getaway!
There are so many options for taking romantic weekend getaways to the North Carolina mountains. We've shared just a few of our favorite romantic weekend getaways with you – there are so many more!
MORE ROMANTIC GETAWAYS: