An anniversary trip in Georgia is a great way to celebrate your marriage. From the ocean to the mountains, the state of Georgia offers something for everyone.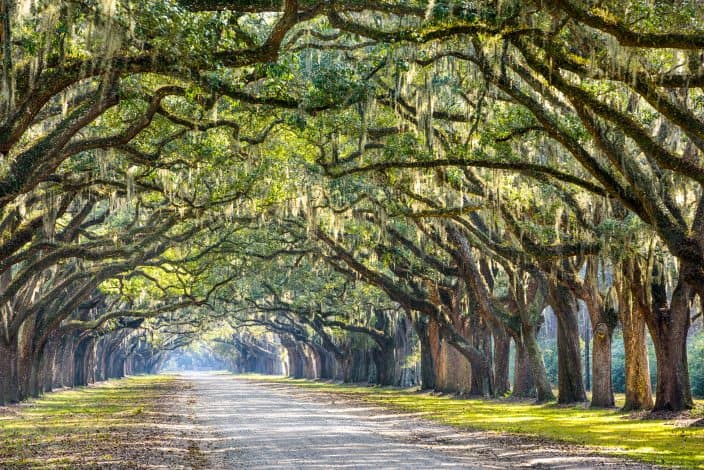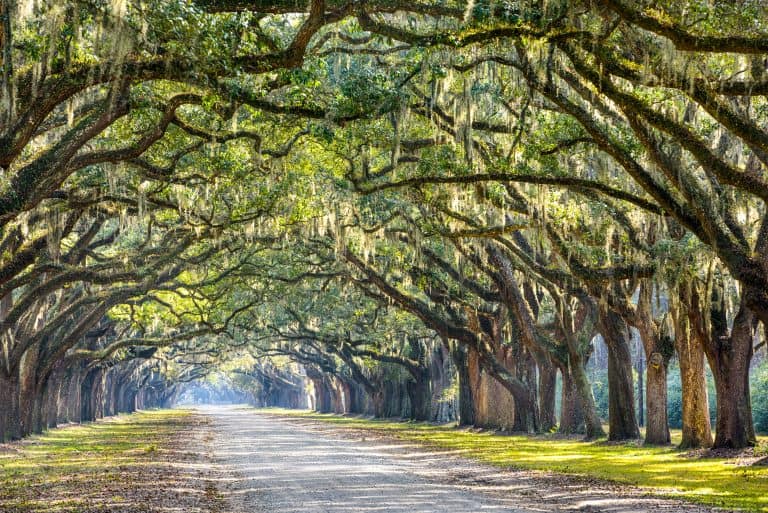 Whether you choose to spend time hiking to a waterfall, beach-combing on the shore or just enjoying a glass of wine in a hammock with your one-and-only, you're sure to be delighted with some of these anniversary trip options in Georgia.
Visit Chateau Elan Winery & Resort in Braselton
Southern hospitality coupled with world-class amenities will transport you to another place and time when you visit Chateau Elan Winery & Resort. Located under an hour from Atlanta, the resort sits against the backdrop of the North Georgia Mountains. Moreover, it features an award-winning golf course and a luxurious spa. Therefore, it is the ideal resort for couples looking for one-on-one time and time to themselves.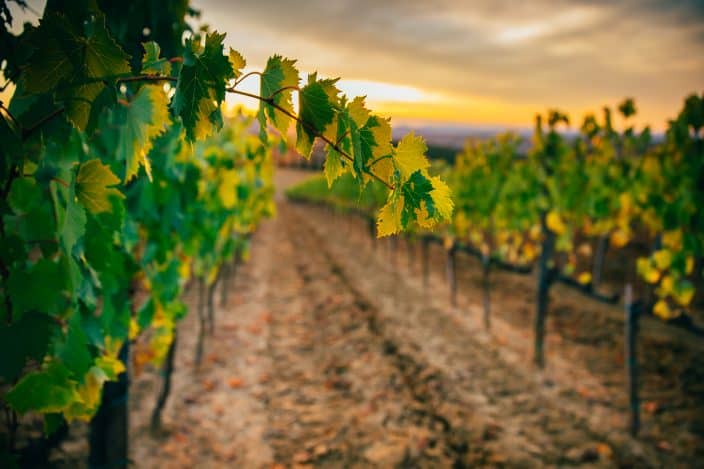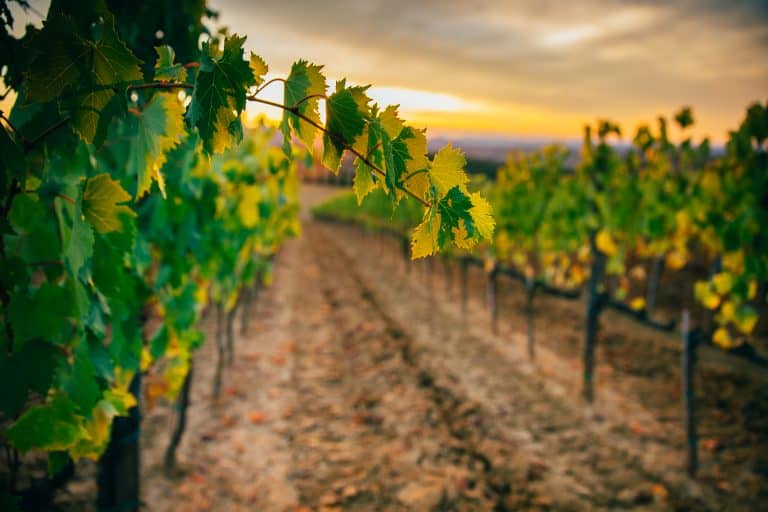 Foodies will delight in the dining options at Chateau Elan. Cuisine ranging from casual to fine dining, Southern to Mediterranean cuisine and everything in between, will delight guests with varying tastes and preferences. While, the vineyards produce a variety of wines for most discerning palettes.
Discover Southern Hospitality in Savannah
Whether you choose to explore on foot or take advantage of the Old Town Trolley, there's plenty to see and do in Savannah. You could surprise your spouse with a horse-drawn carriage tour through the historic district. Spend the night at a Bed and Breakfast to experience the quaint Southern city.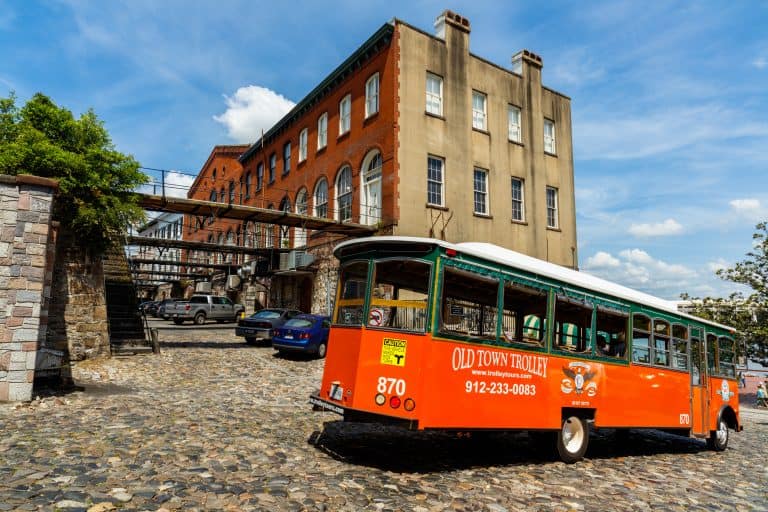 For a bit of haunted history, book a ghost tour in one of the most haunted cities in the United States. For couples looking for a bit of solitude and relaxation, head to the Historic District. Here you can take in moss-covered oaks and azalea trees lining Forsythe Park. This public green space boasts shaded spots for lounging by the fountain in addition to practicing yoga under the trees.
Consider Athens Georgia for a Romantic Couples Getaway
Couples looking for a well-rounded city to visit in Georgia for an anniversary weekend trip will find countless things to do in Athens. Whether it's strolling along the 313-acre State Botanical Garden of Georgia walking trails or shopping in the quaint downtown area, there's something for everyone at this bustling yet homey college town.

Visitors looking for a more back-to-nature experience will enjoy the woodlands and wetlands of Sandy Creek Nature Center. The nature center is also home to several trails. These include an ADA Interpretive Trail chronicling the sounds and smells along the paved path. Athens is a great option for couples looking for a fun anniversary trip in Georgia.
Active Couples will Enjoy Pine Mountain Georgia
Home to the largest state park in Georgia, an anniversary trip to Pine Mountain, offers couples a variety of options. Franklin D. Roosevelt state park encompasses over 9000 acres with ample opportunity for picnicking, camping, swimming and hiking along the Pine Mountain Trail.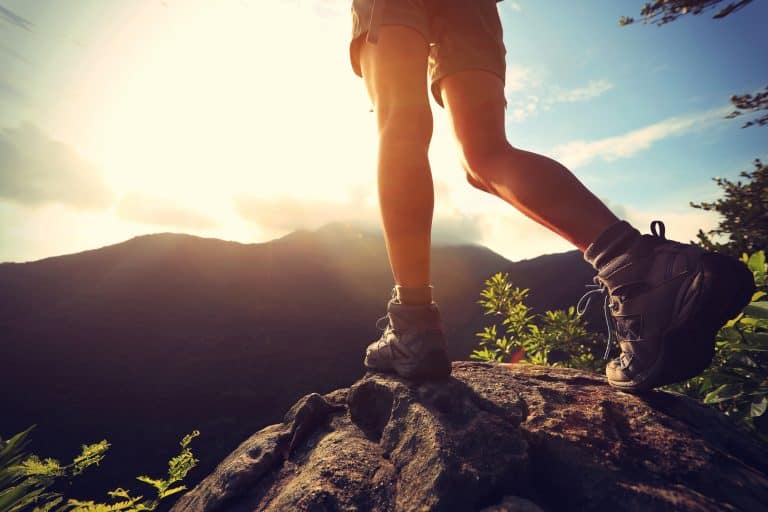 Callaway Resort and Gardens is a spectacular choice for an anniversary trip. Nestled in Georgia's Appalachian Mountains and spanning over 2000 acres, the gardens and resort offer activities ideal for couples. Whether you choose to spend time together hiking or biking you'll find a trail to suit your all activity levels. Spend an afternoon playing a round of golf or relaxing at the spa for the ultimate couples getaway experience.
Go for the Gold With Your Significant Other in Dahlonega
History buffs and nature-lovers alike will appreciate the rich heritage of Dahlonega. The country's very first gold rush occurred in this region of Georgia. In 1829, miners clamored for a spot to make their fortune along the Dahlonega Gold Belt in 1829. Today, visitors can explore the Dahlonega Gold Museum.
For more history, check out the Crisson Gold Mine or take a mine tour at Consolidated Gold Mine. If nature and waterfalls are more your speed, the Chattahoochee National Forest is home to several falls. Cane Creek Falls and Dicks Creek Falls offer spectacular views, beautiful trails and a romantic setting for an anniversary trip in Georgia.
Experience Nightlife on The Riverwalk in Augusta
The romantic backdrop of the Augusta Canal makes The Riverwalk in Augusta an appropriate setting for anniversary trips in Georgia. Take in a concert at the Jessye Norman Amphitheater along The Riverwalk. You may also choose to spend a Saturday perusing the vendor booths at the Augusta Market.
Couples can enjoy an evening cruise along the canal or spend time perusing the displays along Artists Row on Broad Street. With an abundance of music venues, nightlife, and exquisite dining options, couples will find activities that appeal to their every whim.
Visit Sea Island for a Luxurious Anniversary Trip in Georgia
For couples seeking a luxurious anniversary trip in Georgia, Sea Island offers countless amenities for the discerning traveler. Whether you have a love of golf or boating or spending time at the spa, you'll feel right at home on Sea Island.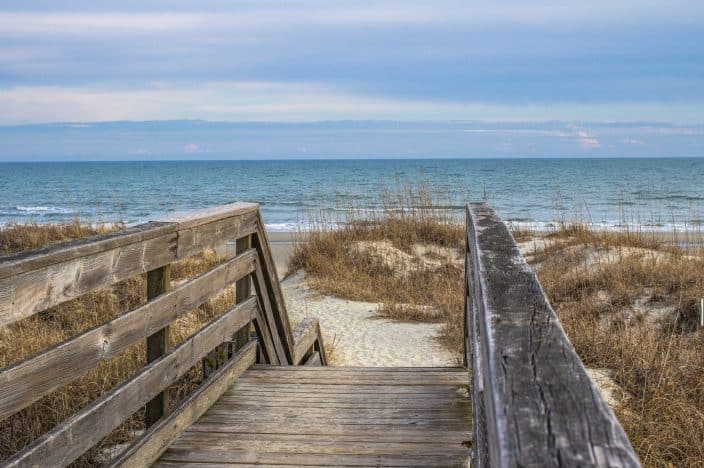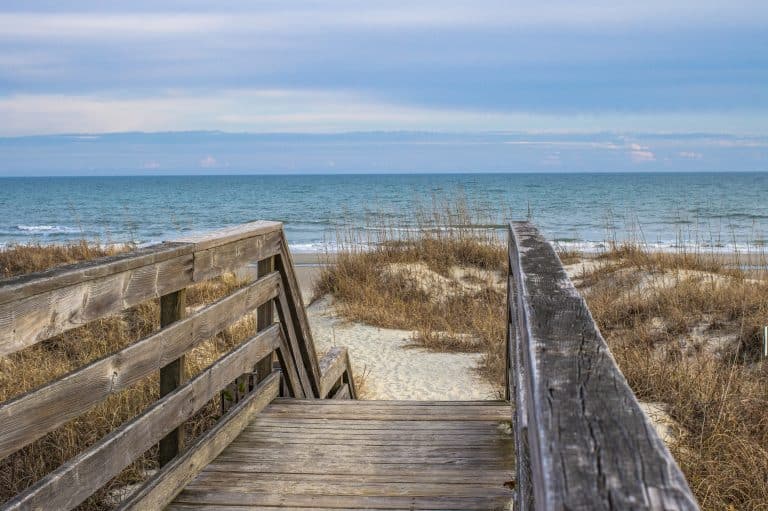 Among some of the top-rated resorts are The Cloister at Sea Island, The King, and Prince Beach & Golf Resort and of course the eponymous Sea Island Resort. While each offers its own unique luxury experience, they all boast a breathtaking backdrop of the Georgia coast.
Consider a Historic Adairsville Georgia Anniversary Day Trip
While antiquing may not be an activity that all couples enjoy doing together, Adairsville has quite a bit to offer. Even the most skeptical spouse will agree, that after all of the antique shops have been pored over, there's bound to be something to appeal to both of you.
Each Fall, the arts community descends upon this historic town for the Great Locomotive Chase Festival. This three-day event brings arts and crafts and food vendors to Adairsville. For couples looking for a homey, anniversary trip in Georgia, Adairsville may be just the destination.
Similarly, The Barnsley Botanical Gardens and the adjacent resort is another popular area attraction. This former plantation, resort, and its gardens are a popular anniversary trip destination in Georgia.
Reconnect in Blue Ridge Mountain Wine Country
Romantic wine weekend opportunities abound for couples planning to spend an anniversary trip in Georgia. The Blue Ridge Mountains in Northern Georgia are home to several wineries and vineyards. Additionally, Crane Creek Vineyards offers walks and tastings throughout the property. Habersham Vineyards & Winery, near Helen, offers daily self-guided tours with complimentary tastings.
 This post may contain affiliate links which won't change your price but will share some commission. As an Amazon Associate I earn from qualifying purchases.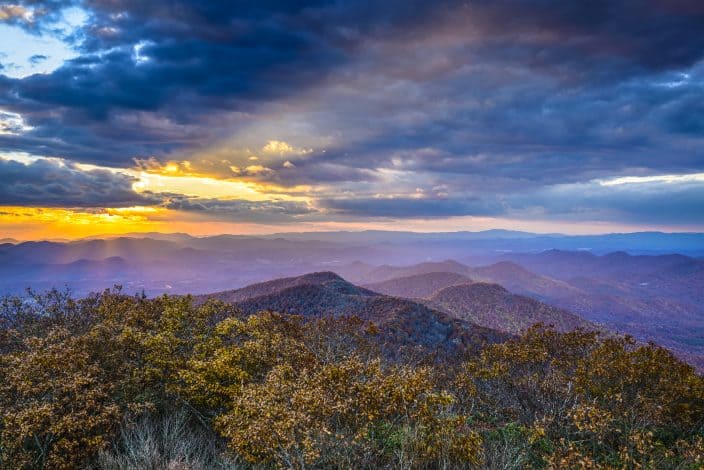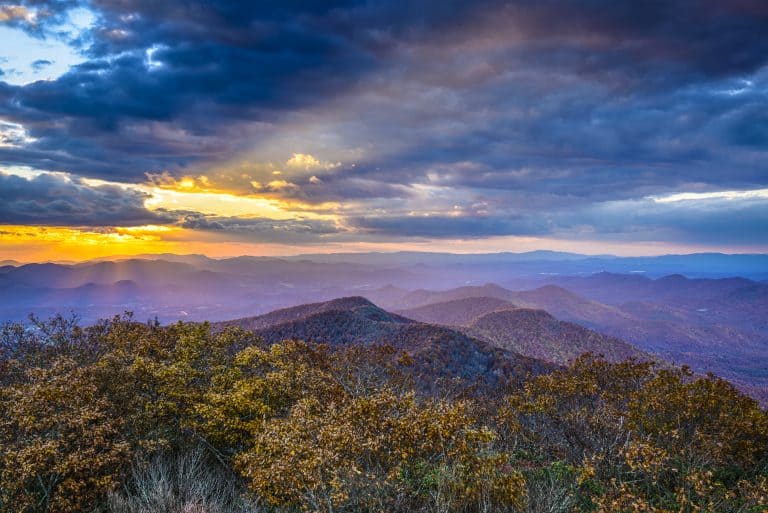 If you're visiting the Dahlonega area, Wolf Mountain Vineyards & Winery offers winemaker dinners while in nearby Cleveland, GA Yonah Mountain Vineyards & Winery offers seven grape varieties grown on-site. After a day of wine-tasting, consider setting out for a visit to Lake Blue Ridge. Rent a canoe or stand up paddleboard and experience the Blue Ridge Mountains from this unique vantage point.
Experience Romantic Waterfalls on Your Anniversary Trip in Georgia
Couples looking to get out in nature can hit the trails at Cochran Mill Park. Cochran Mill Park is located just outside of Atlanta near Chattahoochee Hills. It is home to several waterfalls and walking trails. There's something to be said for spending time in the woods together. Nature can bring about some of the best conversations. The crashing sound of waterfalls is also a perfect soundtrack for a romantic hike.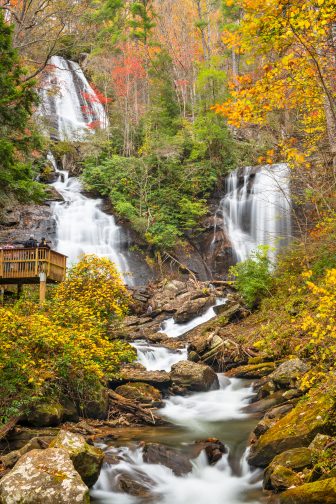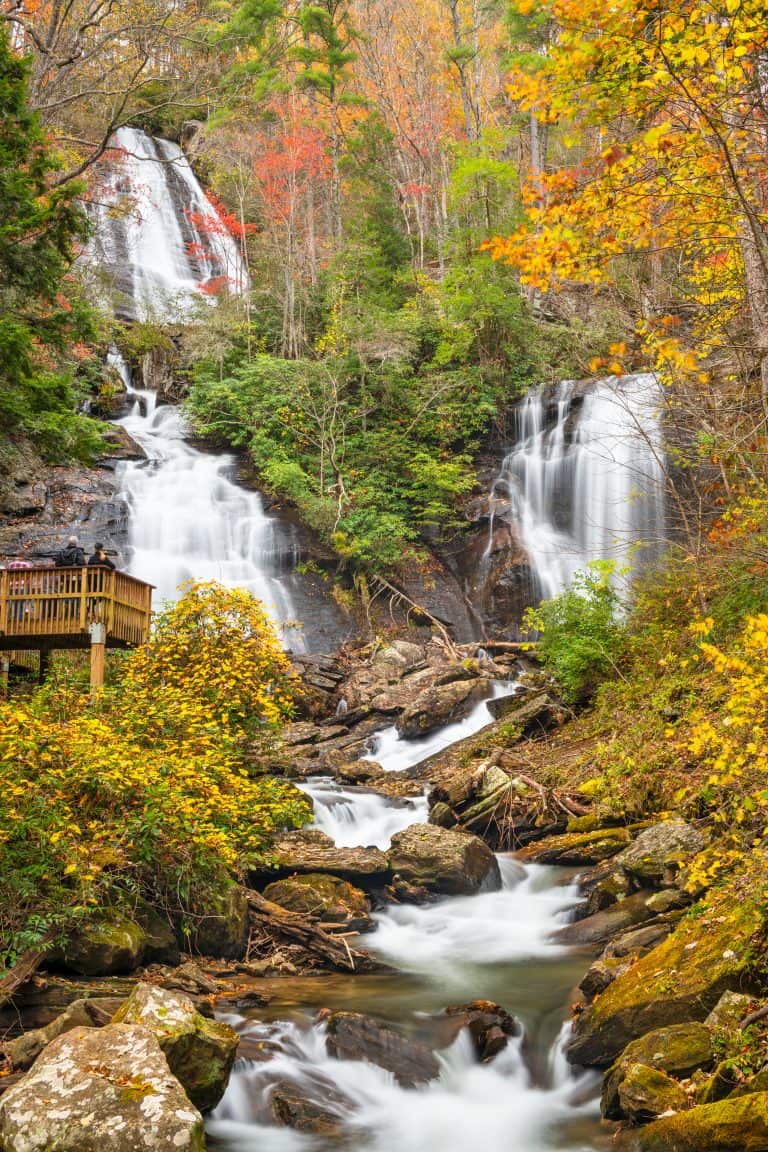 The 5-mile hike over rolling hills through the woodlands leads to the remote Henry Mill Falls. Cascading waterfalls offer peace and solitude for those seeking a quiet, serene setting to reconnect. Take off your shoes, and dip your feet into Bear Creek. Walk through the forest hand-in-hand on your way to the falls. Cochran Mill Park is the ideal day-trip from Atlanta.
---
An anniversary trip in Georgia can be the perfect romantic getaway. Offering numerous options for couples with a variety of interests, the options are endless.
CHECK OUT WHAT'S NEW ON BETSI'S WORLD
Consider a romantic getaway to this quintessential Southern state for the perfect anniversary trip. Which of these towns would you like to visit? Let us know in the comments below!
Romantic Getaways in the South