Some of the best anniversary vacations for couples can be found in the South. Couples visiting the Southeastern US can expect quintessential Southern hospitality, impeccably kept gardens and friendly interactions with locals. Beachgoers seeking Southern beach getaways or nature lovers in search of sweeping gardens, dripping with Spanish moss, will find exactly what they are looking for in these beautiful destinations.
If you're looking to get away from it all for a romantic anniversary getaway, you're sure to find it in the South. To help you narrow down your options, these are some of our top choices for best anniversary vacations for couples in the South! 
The Best Anniversary Destinations In The South
Best Anniversary Vacations in North Carolina for Couples
Sometimes the best anniversary vacations in the South include locations that allow for complete relaxation. Lakeview at Fontana, nestled in the Great Smoky Mountains is a welcomed respite for empty-nesters or couples looking for quality time together.
Guests can relax in an open-air Treetop Soaking Cabana at this cozy and secluded mountainside inn. The ideal end to a day on the trails, Lakeview at Fontana may just be the best vacation spot for couples.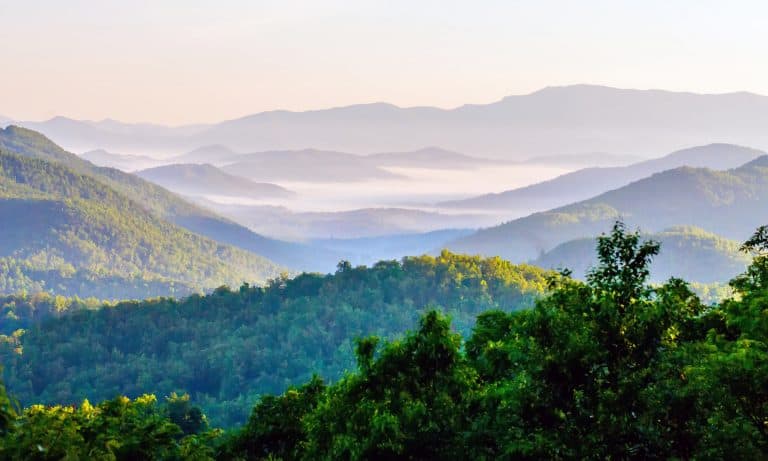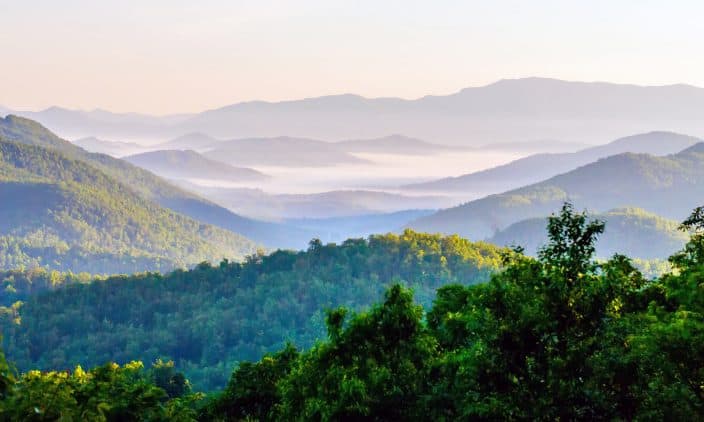 I guarantee that you will absolutely love the 2-person soaking cabanas. Set high above the backdrop of the Smoky overlooking Fontana Lake, the healing salt bath is a welcomed end to a rigorous hike.
This amazing hotel is closed during the winter months but will re-open on April 1st. This leaves you plenty of time to plan your trip! The hotel has also increased their sanitization and health practices to include extra cleaning, mask usage and increased outdoor seating.
Things To Do In North Carolina
If visiting Charlotte, consider an overnight at Treehouse Vineyards in nearby Monroe. This vineyard and winery produce Cabernet Sauvignon, Merlot, Dry White wine among others. Guests are invited to stay overnight at one of three treehouses featuring a kitchenette, bath, as well as bedrooms with gas grills. For day-trippers, the vineyard offers a Date Night Treehouse where guests can sip wine in a private and serene setting. 
To learn about bit more about the beautiful North Carolina, you may consider booking one of several tour options at Hungry Town Tours in Beaufort, North Carolina. Bibliophiles will enjoy the Nicholas Sparks bike tour that gives visitors an introduction to the setting of several of the author's novels. Sparks is known for his books and films that have a romantic twist.
What better way to spend your anniversary vacation than in a destination that encompasses Nicholas Sparks? Early risers can enjoy the peaceful serenity of the early morning coastal bike tour.
South Carolina Plantation Tour Vacation Ideas Couples will Enjoy
South Carolina offers history buffs an anniversary vacation they won't forget. Couples can tour the South Carolina plantations and experience a one-of-a-kind look at the tumultuous history of the Southern United States. The juxtaposition of beautiful rice and indigo plantations against the backdrop of the plight of enslaved Africans is a story that needs telling.
Plantations in the Southern states have become a popular vacation destination in recent years. Both Magnolia Plantation and Gardens and Middleton Place are located within 30 minutes from downtown Charleston. Both plantations are within close proximity to one another and make a great addition to a day trip from Charleston. 
Magnolia Plantation and Gardens is one of the oldest plantations in the South. Magnolia Plantation was once a rice plantation owned by Thomas Drayton. It is listed on the National Register of Historic Places.
Guests can tour the gardens, ride on a nature tram, as well as, take a rice field boat tour. Visitors can also learn about the history of enslaved Africans From Slavery to Freedom exhibits.
Middleton Place offers several tours that explain life during the height of the wealth of this rice plantation. A visit to the stable-yards provides hands-on experiences that detail how animals like water buffalo contributed to day-to-day plantation life.
Step back in time with a poignant reminder of the life of enslaved Africans at Eliza's house. Take a stroll along paths and walkways of the elaborate butterfly and sculpture gardens and reflecting ponds. The plantation is also home to a tavern that offers Southern-style meals. For an extended stay, consider overnighting at the adjacent Middleton Place Inn. A day of exploring in South Carolina is perfect for the best anniversary vacations! 
Helen, Georgia Waterfalls: A Relaxing Vacation Spot for Couples
An anniversary vacation perfect for adventure loving couples can be found in Helen, Georgia. The town of Helen, Georgia underwent a facelift in an effort to stimulate tourism to the small, town. Formerly a 1960's logging town, now Helen, GA is a themed alpine village.
Boasting Bavarian-style buildings and German restaurants, shops, and bakeries, Helen is just under 2 hours from Atlanta. Nestled in the Appalachian Mountains, it is a must-visit at least once.
The adjacent Chattahoochee National Forest and Unicoi State Park are popular destinations for families and couples. Curtis Creek and York Creek combine to create the twin waterfalls atop Tray Mountain.

The waterfalls can be accessed via the quarter-mile paved trail and are perfect for novice hikers. Anna Ruby Falls, named for the daughter of a Civil War navy captain, John H. Nichols, is an ideal vacation spot for couples seeking a rewarding yet relaxing mountain hike. What could be more fun for an anniversary vacation than a waterfall exploration?!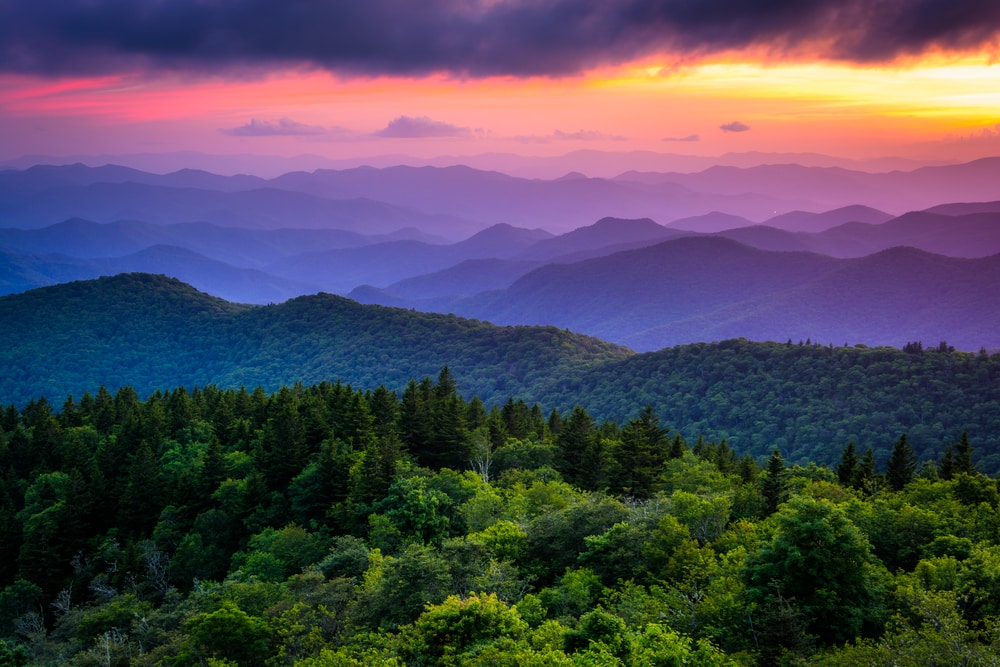 This post may contain affiliate links which won't change your price but will share some commission. As an Amazon Associate I earn from qualifying purchases.
Huntsville Alabama Botanical Garden Day Trip
If you're looking for an anniversary vacation filled with the wonder of nature and flowers, look no further than the Huntsville Botanical Garden. This garden encompasses over 112 sprawling acres of stunning gardens. Guests will enjoy meandering through the specialty gardens. Spend an afternoon exploring the various plants and flowers dotted throughout this picturesque landscape.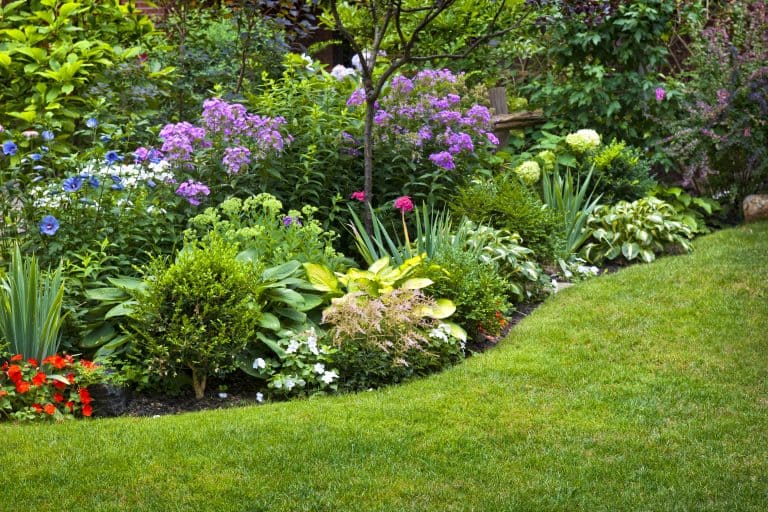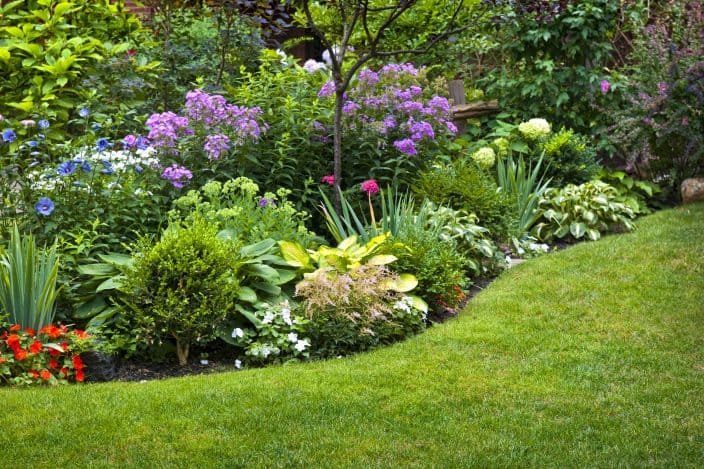 The gardens also host several seasonal events throughout the year. Classes and educational opportunities are offered for all ages. Home to the country's largest butterfly house, you can watch delicate butterflies flit from flower to flower for hours. The Huntsville Botanical Garden also offers a café and gift shop where you can purchase souvenirs to remember your romantic getaway. A visit to the gardens is an ideal way to spend a relaxing and entertaining afternoon in Alabama with your favorite person. 
Central Florida's Best Vacation Spot for Nature-Loving Couples
When visiting the Central Florida area, couples can spend a relaxing afternoon meandering the paths at Bok Tower Gardens. Located in Lake Wales Florida, just under an hour from Orlando, Bok Tower Gardens is an ideal day trip for those looking to get out in nature and exploring something new.
While there, you'll feel serenaded by the bell music that pours from the art-deco bell tower. Fun Fact: The bell music comes from a carillon keyboard, which is composed of 60 different bells!
Visitors can also tour Pinewood Estate, the Mediterranean-style mansion. The 20-room home that was built after the gardens were designed. Constructed in the early 1930s for a prominent business owner, the estate is now open daily to visitors of Bok Tower Gardens. A visit to these incredible gardens is a wonderful way to spend a special anniversary vacation in the South.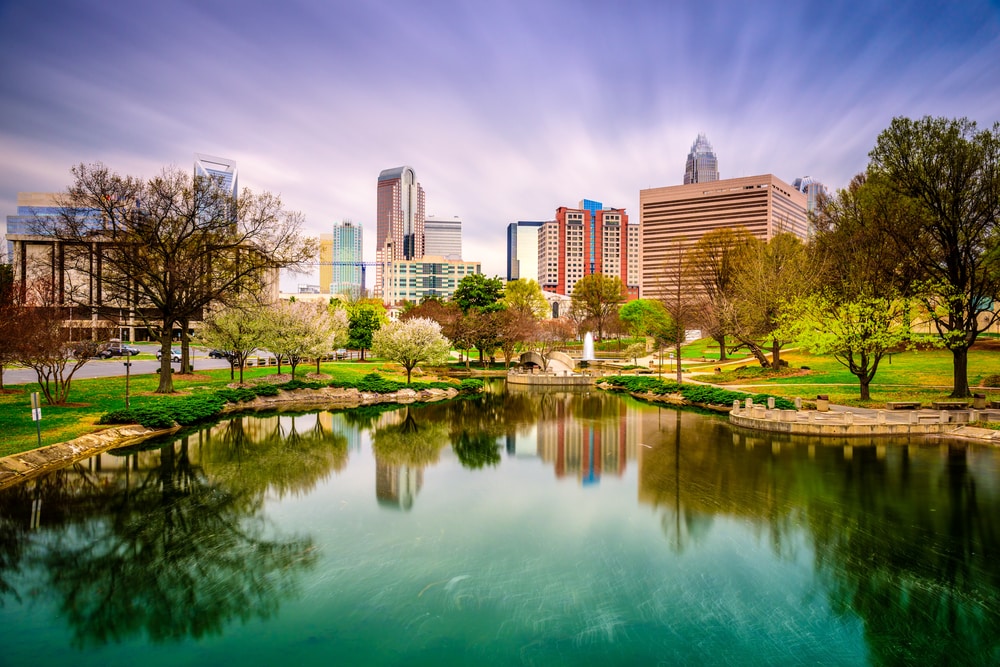 The South Is A Great Destination For An Anniversary Vacation
The South is home to a variety of options when it comes to things to do and places to see for your anniversary vacation. Whether you enjoy nature, the city, mountains, or history, the South offers it all. It is always fun to explore lesser known, secluded towns filled with more rich history and beauty than you could ever imagine. So, for your next anniversary trip, try something new and check out one of these awesome southern gems!
If you're looking for some other romantic anniversary getaways, check out 5 Amazing Adult-Only Resorts and Romantic Beach Getaways In The South for some fun ideas!
CHECK OUT WHAT'S NEW ON BETSI'S WORLD
Which of these places are new to you? Have you visited any of them? We'd love to hear from you in the comments below!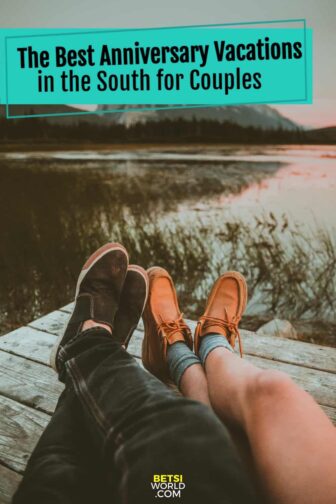 Wineries | Travel Destinations | Gifts For The Wine Lover
Travel and gift resources for the wine connoisseur and travel enthusiast.