Family Fun at Fort Pierce Farmers' Market
Looking for a great way to spend a Saturday morning with the whole family? The Fort Pierce Farmers' Market is a perfect solution! The market is family friendly and pet-friendly, so bring your four-legged family member with you as you wander through the market.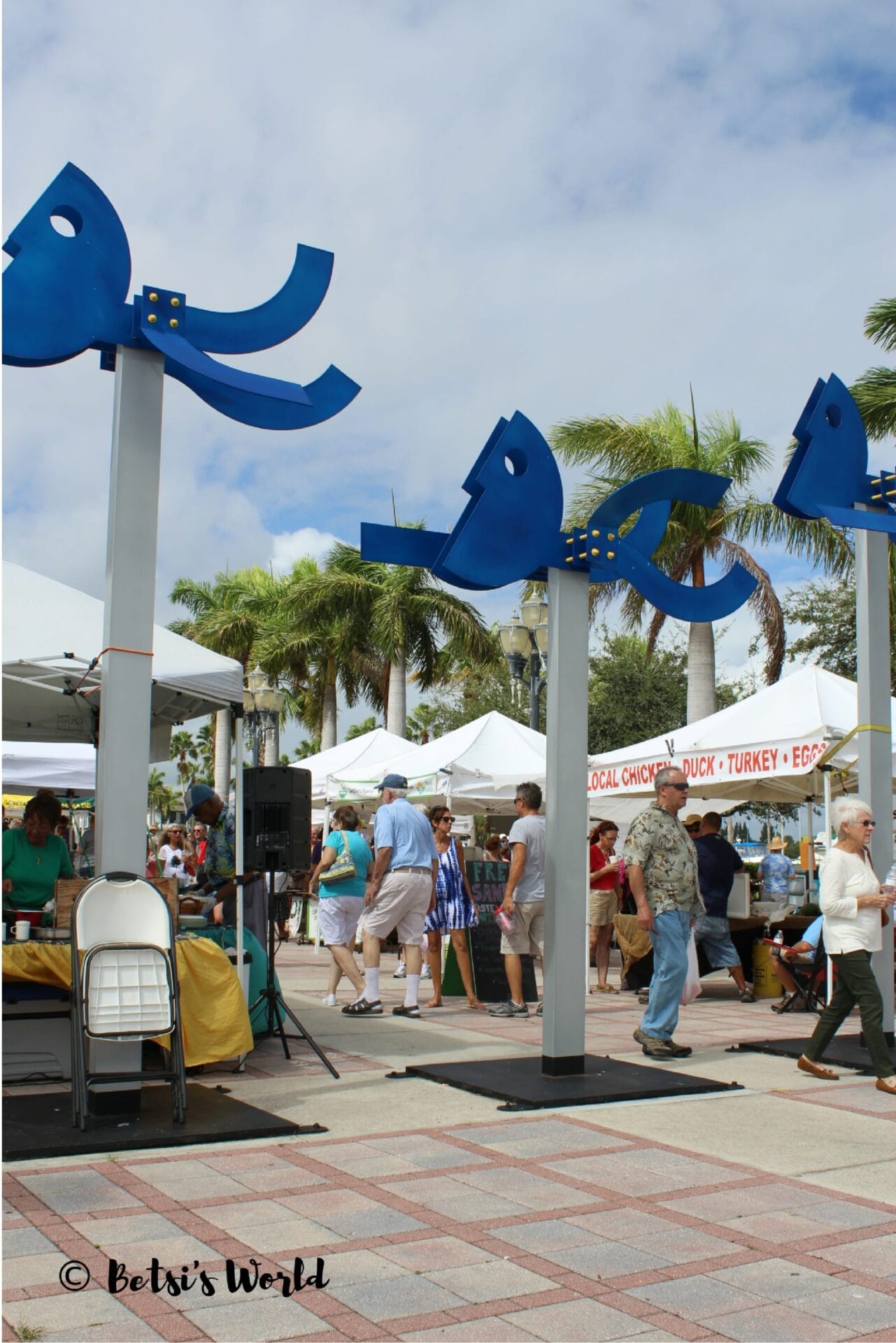 Exploring the Farmers' Market
Ranked #1 Farmers' Market in Florida and #3 nationally for America's Favorite Farmer's Markets, Fort Pierce's Farmers' Market is a gem. There is a lot to discover as you stroll through the market.
There are uniquely crafted items, tasty food offerings and the freshest veggies, fruits and meats. With over 70 vendors you are sure to find something for each member of the family!
As you meander through the various stalls, you will hear live music. Let the beat carry you away and dance your heart out! Or better yet, stroll over to the wide bricked area and show off your fancy footwork as you dance to the toe-tapping sounds of local bands.
Vendors at The Fort Pierce Farmer's Market
Carmine and Lucia, a vinegar and oil vendor .
Doc's Popcorn, who sells fresh kettle corn, caramel corn and cheese corn
Dog Day's Bakery, where you can buy homemade dog treats.
Fresh Fusion Juice Bar, provides many varieties of fresh pressed juices, as well as, acai bowls.
Gibbons Organic Farm, here you can buy organic fruits and vegetables straight from the farmers.
Lavender Lady, offers all things lavender, including flowers, sachets, bath & body products, soaps, and essential oils.
Lemonade Shake-Ups, here you can grab fresh squeezed juice drinks like orange juice, grapefruit juice, lemonade, limeade, and slushies.
Okeechobee Farms, sells Grass fed meats like beef, pork, lamb, chicken, pastured chicken eggs, as well as grass fed beef bone broth.
Party Flowers, get your fresh cut flower for the week here!
Rio Coco Coffee, grab hot and iced coffee here, as well as coffee beans.
T's Gourmet Glazed Nuts, sells delicious, freshly roasted and glazed nuts. The perfect snack!
Wicked Good Sugar and Spice, provides organic and all natural herbs and spices. This includes salt free and spice blends, soybean, pumpkin seed, peas, as well as, homeopathic herbs, and baking products.
Prepared Food Ready To Eat At The Fort Pierce Farmer's Market
Andale Burritos, a delicious burrito vendor.
Cider Doughnuts, where you can sample fresh cider, as well as homemade doughnuts.
B More Crab Cakes, where you can get fresh crab-cakes to eat there or take home.
Importico's Bakery, this baker offers artisan breads, cakes, pastries, croissants, cookies, muffins, focaccia. They also sell vegan and gluten free baked goods
Tony's Gyros, caters to all of your Greek needs! They sell Gyros, spanakopita, Greek scramble, Greek salad, and falafel.
Kat's Southern Twang, get your southern BBQ needs fulfilled here. They provide BBQ and grilling sauces, rubs, jams, jellies, pickled veggies and spreads.
There's far more to be seen at the Fort Pierce Farmer's Market than what is listed here, but these are some of our favorites! Clearly, there is something for everyone at this amazing Farmer's Market.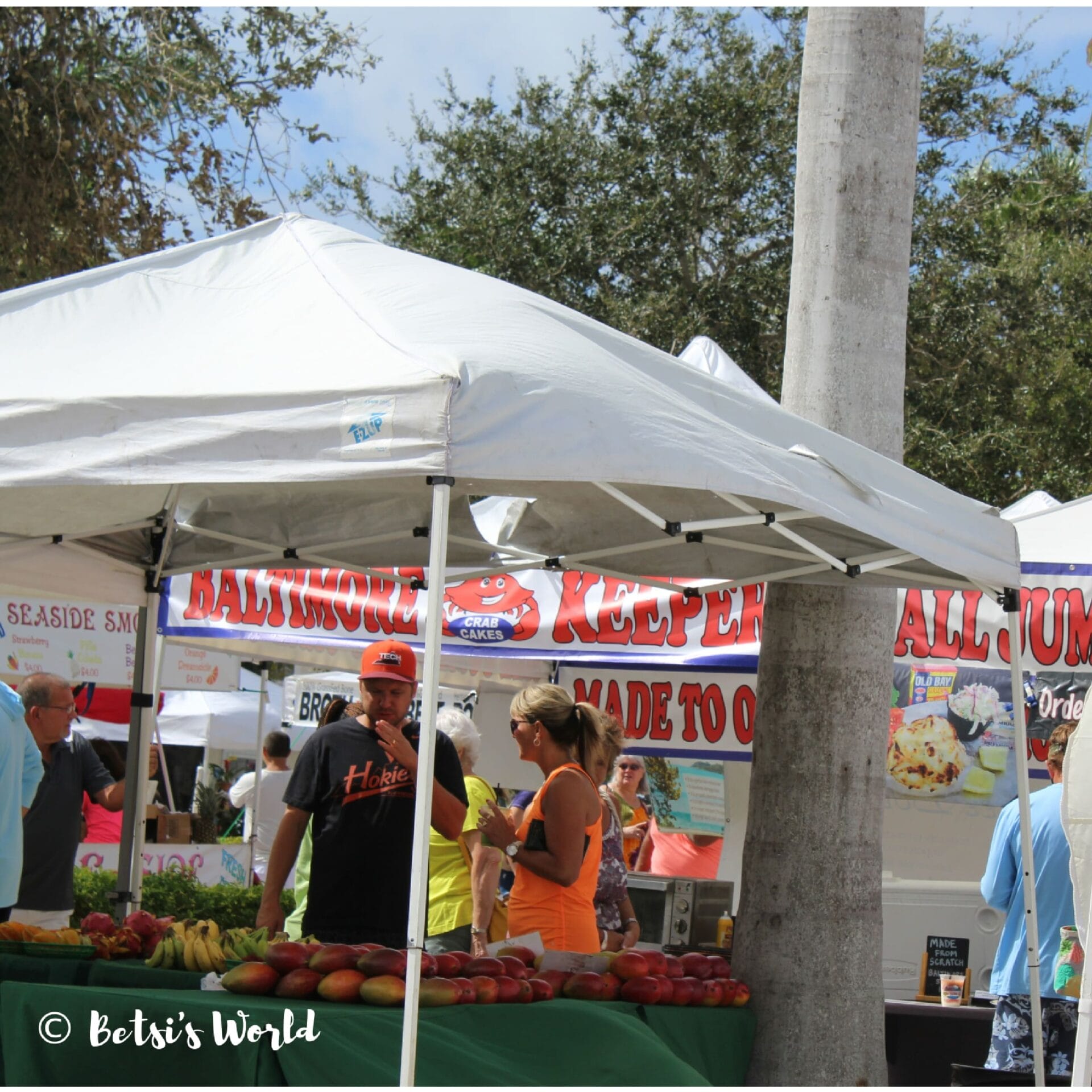 Explore Fort Pierce
From the youngest to the oldest family member there is lots of fun to be had at the market. After a morning of exploring, why not stroll the streets of historic Fort Pierce?
You can take a trolley ride through downtown Fort Pierce if you prefer not to walk. Explore the historic streets and landmarks like the Sunrise Theatre.
The historic Sunrise Theatre seats 1,200 people and presents musical and comedy acts, Broadway shows, country stars and classic rock icons. It has been beautifully restored as it was first opened in 1923. In 1983 it was closed down due to a decline in tourism. In 2006, the theatre was reopened to present an amazing center for performing arts. Don't miss out on this piece history when you visit Fort Pierce.
Offering something for the entire family Fort Pierce will not disappoint. Come and visit today!
 This post may contain affiliate links which won't change your price but will share some commission. As an Amazon Associate I earn from qualifying purchases.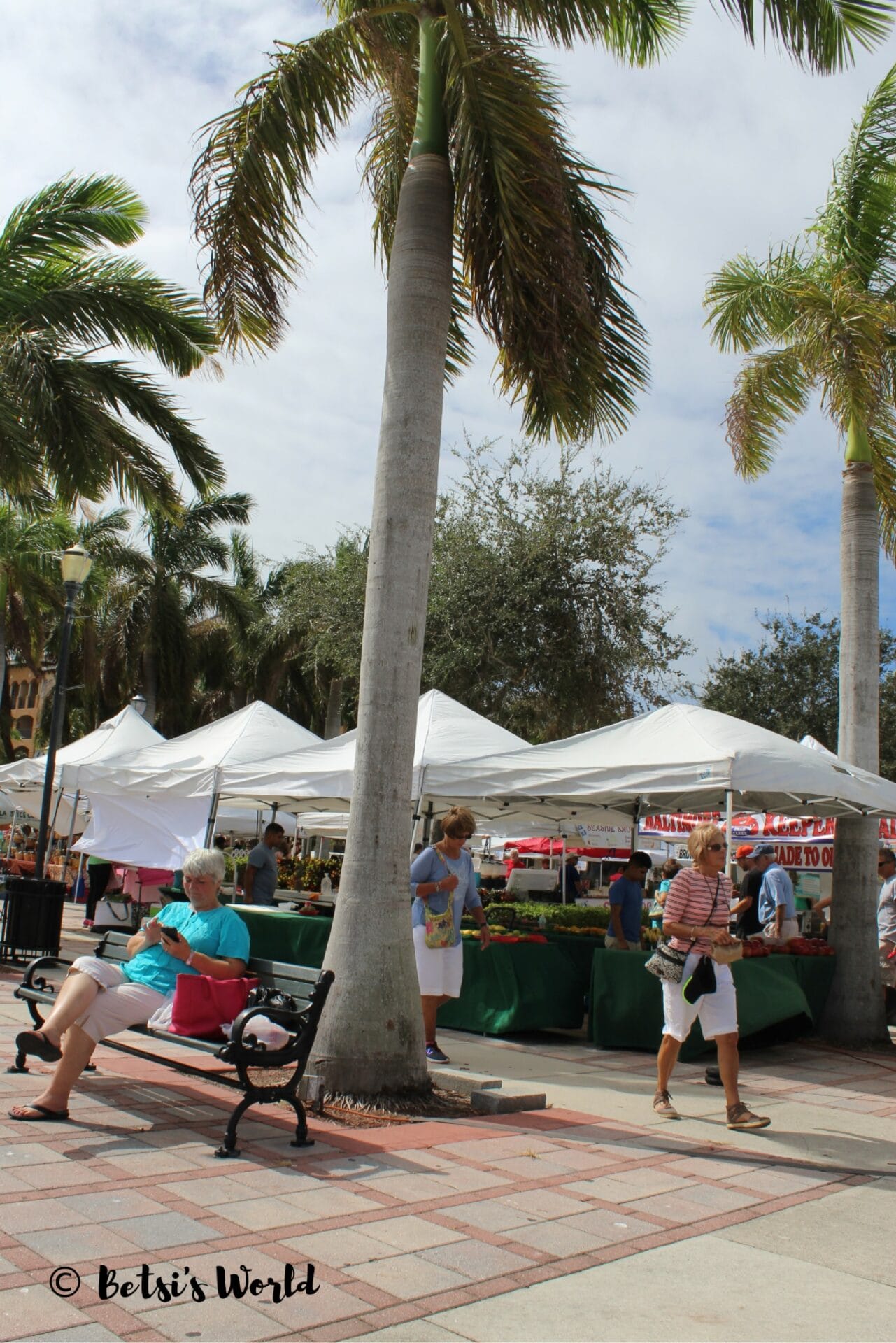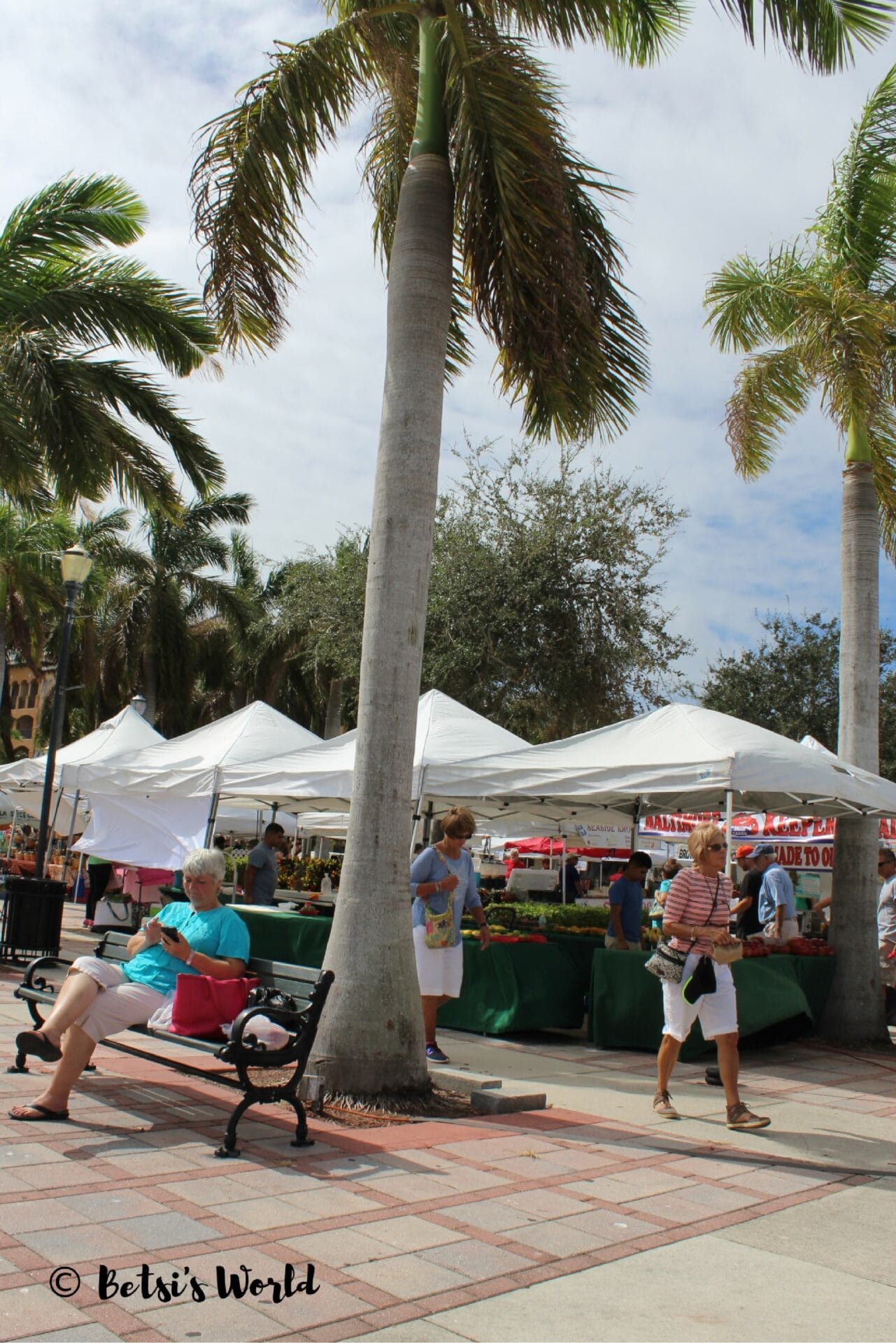 The Farmers' Market
Located across from the Downtown Fort Pierce Library at Marina Square along the waterfront, the Farmers' Market is open every Saturday, rain or shine, 8 am to noon. There is plenty of FREE parking.
More Florida Travel Ideas
While visiting Fort Pierce, stop in and grab a drink or some eats at 2nd Street Bistro. Located just steps from the Farmers' Market, 2nd Street is a great way to relax and people watch from the huge outdoor seating area.
Planning to road trip through Florida? The Florida Keys offer a great options for the whole family. John Pennekamp State Park is a great choice for water lovers, and offers fabulous snorkeling and diving.
---
Whether you're an avid fan of Farmers' Markets or you're new to the scene, Fort Pierce Farmers' Market is a can't miss! We love to visit and see the fun and exciting things the grocers and artisans have to offer.
CHECK OUT WHAT'S NEW ON BETSI'S WORLD
Do you like farmers markets? Have you ever been to the one in Fort Pierce? Let us know in the comments below!
More Florida Travel Ideas You May Like